Do you know that when you are on a K-1 visa you have a time period of 90 days to marry your fiancé? A group of people found it to be an interesting concept and boom we have one of the most successful shows of America the 90 Day franchise. This franchise has run for a good 8 seasons by making spin-offs of the foundation season. And now the audience is more than eagerly waiting for the 9th season to be aired.
As the main theme of the series all things 90 days, the viewers can see seven couples who attempt to take their love to the next level. While the series is mostly going to showcase newbies it is being said that there will be one couple in particular who is going to be familiar.
We will tell you everything we know about the show.
When Will The Show Release?
The 90 Day Fiancé Season 9 will air on Sunday, 17th April 2022 at 8 pm ET which is 5:30 am IST on the TLC channel.
Cast Of 90 Day Fiance` Season 9
In this season we will see 6 newbie couples transverse the K-1 visa procedure with the hope to end up their 90-day period into marriage. These six couples will be accompanied by old stagers Ariella and Biniyam. This couple managed to get their K-1 visa but now they are expecting to take their relationship to another level.
The other couples include- Patrick (31 years) from Austin and Thais(25 years) from Brazil, Yvette(48 years) from Albuquerque and Mohamed(25 years) from Egypt, Jibri(28 years) from Rapid City, and Miona(23 years) from Serbia, Bilal(42 years) from Kansas City and Shaeeda(37 years) from Trinidad and Tobago, Kara(29 years) from Charlottesville and Guillermo(23 years) from Venezuela and lastly Emily(29 years) from Salina and Kobe(34 years) from Cameroon.
Who Are The Show Makers?
The show has different producers for different seasons. For instance, Matt Sharp was the producer for 90 Day Fiancé and 90 Day Fiancé: Before 90 Days. Recently, we have seen Alon Ornstein producing the show.
What Does The Trailer Say?
The trailer of 90 day Fiancé season 9 seems quite promising in all terms. The show makers are not going to disappoint the fans this time as well. One scene that I believe would have caught almost everyone's eyes was when Wish, Biniyam's sister threw wine all over Ariella's face. Of all the scenes putting this one in the trailer was a smart choice on the maker's end. This surely made the audience more curious about what would be going on in the show this time.
Where To Watch 90 Days Fiance Season 9?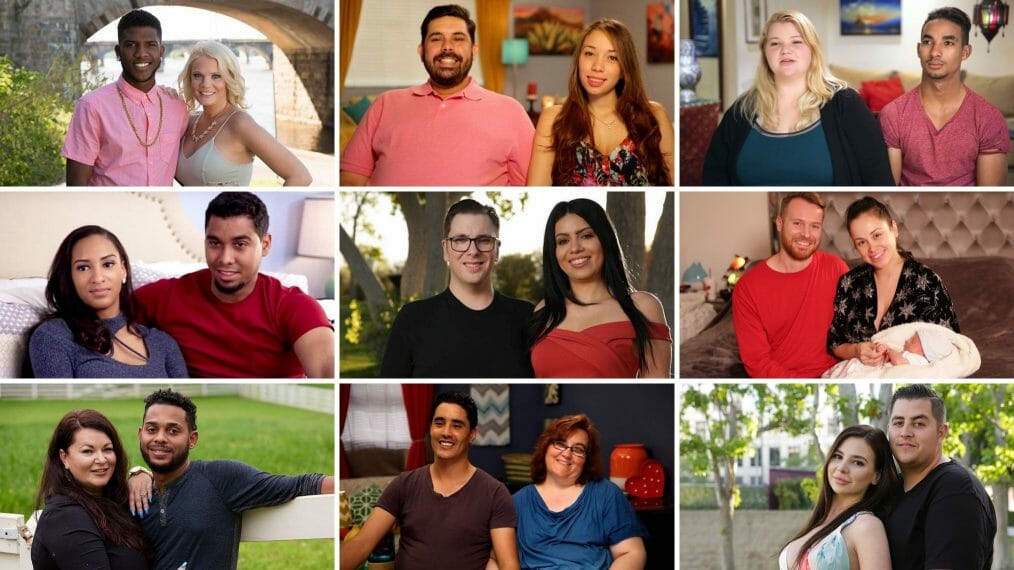 For the US audience, the show is available to watch on TLC. For the audience residing in the UK or elsewhere, they can enjoy the show on Discovery Plus on a subscription basis.