The 7th episode of 911 Lone Star Season 3, Red vs. Blue, will all be about a softball game between Austin's Firefighters and the Police officers. The whole episode is assumed to be about a fun-filled softball game between the two strong teams. But, as we all know, all games have heat moments between the players, and this game between both the hero teams will be no different.
A quarrel breaks out between Owens and a police sergeant, which adds to the tensions between both teams. It is now up to the teams to decide how they will settle their scores in the softball game and how they will unite with each other in normal day-to-day life. The sporty episode 7 will release on February 21, 2022, on FOX at 8:00 PM ET and 7:00 PM CT. The pictures of the episodes are out! Google it and check them out!
What was Episode 6 About?
Episode 6 of 911 Lone Star was all about nostalgia and emotions. First, Owens cried out seeing a baby cry as it reminded him of his son, who was suffering alot from ailments. But, later in the episode, it was revealed that his son recovered from his injuries but was suffering from epilepsy.
Also, the good news in the episode was that the too be demolished fireplace was funded at the last moment with enough money to keep the fireplace running. The 6th episode of 911 Lone Star was released on February 14, 2022.
What is 911 Lone Star About?
911 Lone Star is a story about a firefighter who moves to Austin and his son. In Austin, his life gets tricky as he has to choose between wanting a good peaceful life and saving everyone else from the chaos. The series shows how he solves problems in his life and saves the people who need his help.
The series was first announced in 2019, with the first episode being premiered on January 19, 2020. It is a spin-off series of 9-1-1, a drama series on FOX.
Should We Watch it or Skip it?
The show is a must-watch as it has the best of reviews from its fans. All the characters are doing justice to their roles and are perfect for whatever role they are in. The love chemistry between the couples in the show is also perfect, and the fans love how it brings the LGBT concept beautifully into the show. The show also has a unique concept with a perfect storyline and hardships that normal people can relate to.
The show has an IMDb rating of 7 out of 10, and Common Sense Media rates it as 3 out of 5, indicating that it is good enough to watch and is binge-worthy.
Cast and Makers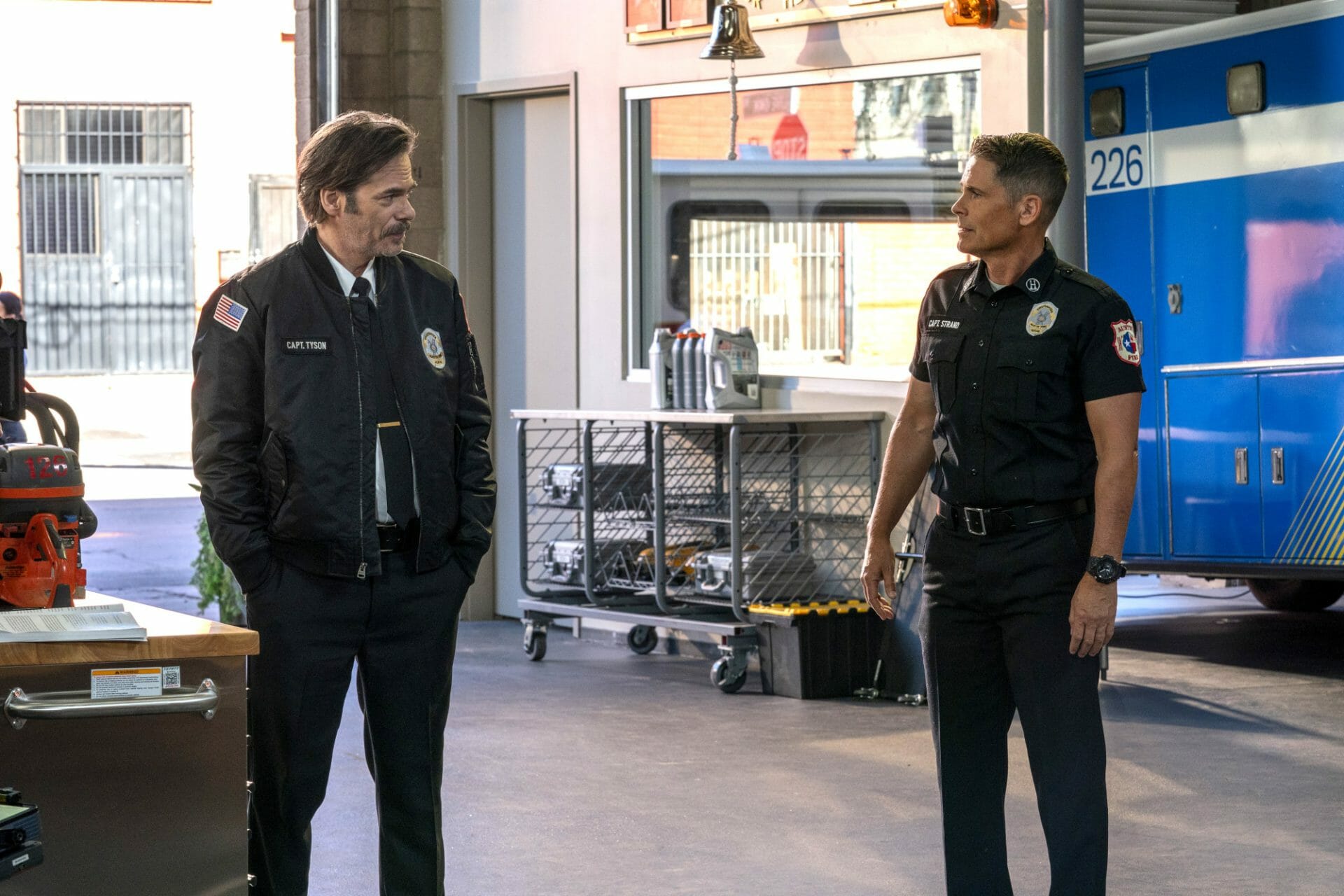 The cast includes Rob Lowe as Owen Strand, Jim Parrack as Judd Ryder, Julain Works as Mateo Chavez, Sierra McClain as Grace Ryder, Ronen Rubinstein as TK Strand, Rafael Silva as Carlos Reyes, Brianna Baker as Nancy Gillian, and Kalsey Yates as Isabella Vega among others.
The show's creators are Ryan Murphy, Brad Falchuck, and Tim Minear. The show is produced with the help of Fox Broadcasting Company. So turn on your television screens on February 21, 2022, to watch the exciting new episode of your favorite 911 Lone Star!