The 9-1-1:Lone Star is a spinoff of the 9-1-1 series that garnered much attention and positive reviews. Even the spinoff, although not as much as the original, still managed to get positive reviews after its first premiere. In April 2020, it was renewed for a second season by Fox. A third season first premiered on January 3, 2022.
The third season has a total of 10 episodes and the 9th episode titled, The Bird, is coming out this Monday. It is a bittersweet moment as the season is soon going to end but also I really want to know how things will progress after the last episode that left me in tears.
Episode 8 Recap: In The Unlikely Events Of an Emergency
The episode mostly grew around T.K. We get to see the vulnerable side of T.K as we see his life side to side with how he was and how he is. It is a major character development episode for T.K in particular.
Everyone was surprised to see him back at work a day after his mother passed away and became suspicious of his behavior. Nancy becomes concerned when she realizes he was in charge of handling the narcotics. Knowing he was an addict and this was especially a hard time for him.
T.k and his mother, Gwen's relationship is highlighted through his memories shown to us between his current situations. His mother comes to get him from a drug house and takes him out for Chinese food. The small exchanges they have said so much of the love Gwen had for her son.
On a flight to New York for his mom's funeral; their plane faces some extreme technical issues. Genevieve an un-retired CPA becomes the victim of this technical failure as she is almost sucked out of the plane. T.K and Owen manage to pull her in but her fatal injury under her armpit might cost her, her life.
With the bleeding too severe and the airplane first aid- kit not enough, T.K and Owen have to come up with different tactics to save Genevieve's life. You learn a lot from this show- who knew we could use coconut water instead of saline? Crazy.
They somehow safely land at the Austin airport instead of New York, which takes T.K back to when his mother let him choose the biggest decision of his life and he is thankful that she believed in him at his lowest. Unable to make it to his mother's funeral, he decides to honor her and remember her by calling for some Chinese food.
Episode 9: Synopsis
From the official synopsis, we learn that the team will have to face yet again, another problem after the turbulent flight. The explosion of a military homecoming will have the team on their toes and Paul will have to face a medical emergency. There will also be room for some romances brewing as Tommy is finally ready to go on a date again. The new episode, episode 9 is titled "The Bird"
Where Can You Watch 911: Lone Star?
You can watch it live on Fox or watch it on streaming platforms like YouTube TV,  fuboTV, and DirecTV. It is also available on Hulu but only after its release in the original network. You can purchase/rent it on AppleTV,  iTunes, and Amazon Prime Video.
When Can You Watch it?
You can catch 9-1-1: Lone Star on FOX on Monday, 7 March 2022 at 8 p.m. ET/PT. With new episodes airing every Monday.
Cast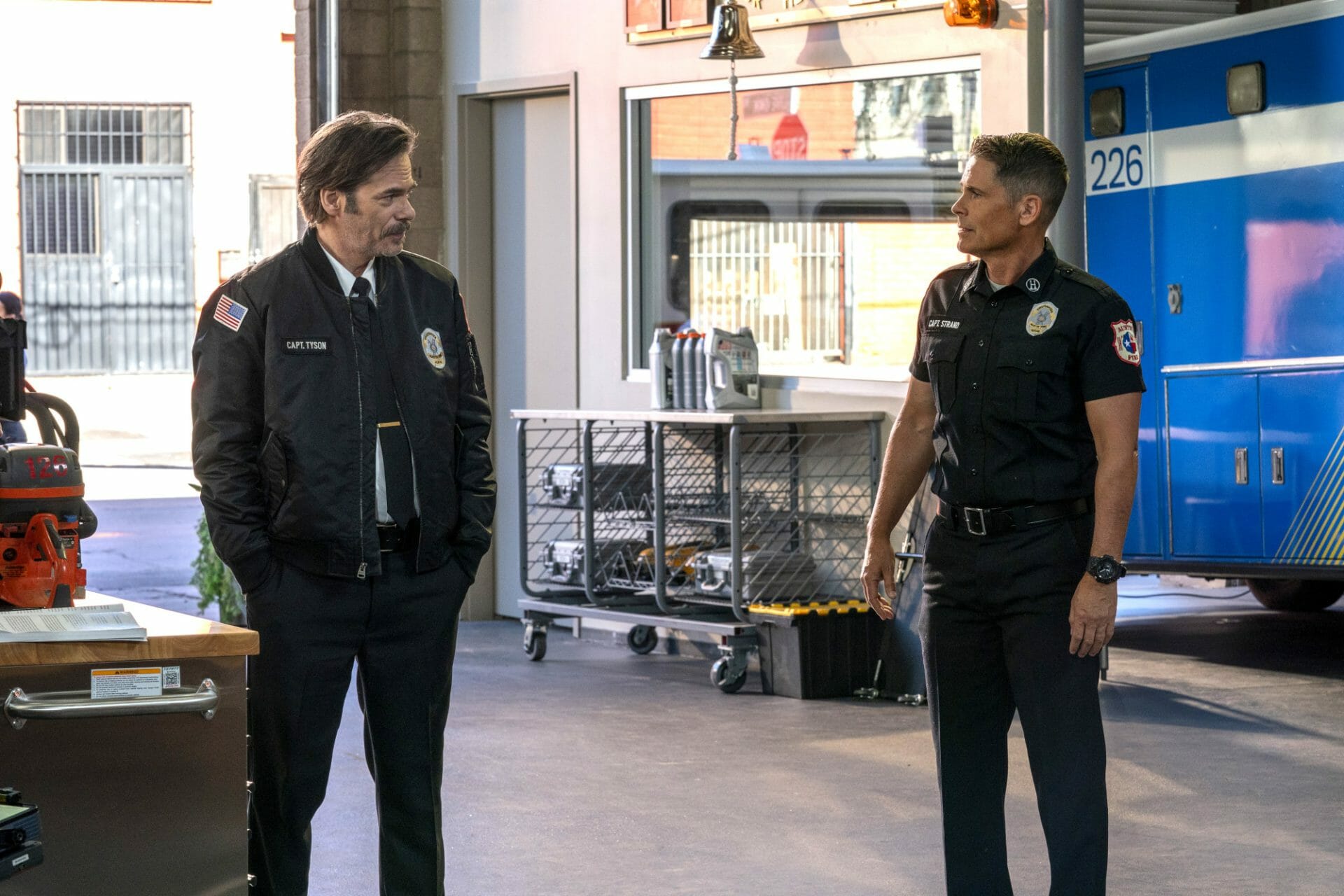 Rob Lowe as Owen Strand, Gina Torres as Tommy Vega, Ronen Rubinstein as T.K. Strand, Sierra Aylina McClain as Grace Ryder, Jim Parrack as Judd Ryder, Natacha Karam as Marjan Marwani, Brian Michael Smith as Paul Strickland, Rafael L. Silva as Carlos Reyes, Julian Works as Mateo Chavez, Brianna Baker as Nancy Gillian, Amy Acker as Catherine and Amaury Nolasco as Morris.