Post World War II played the most significant role in the vast territorial acquisitions and expansion for Nazi Germans, most part covered by them is in Chile, which turned into a torturous neverending nightmare for civilians in Chile. They invented an isolated colony, prominently known as Colonial Dignidad, in short Colony with Dignity. The Colony was created under the oversight and leadership of German Fugitive leader Paul Schäfer.
That era was commonly remembered with stockpiles of assassination records, Child Abuse, Human Trafficking, Molestation. Sexual Abuse was predominant in the rule of Paul Schäfer. The Colony was established in 1961 and was operational till 2007. However, all the activities came under the purview of Internment and Murder of Dissidents, and all this was done under the leadership of General Augusto Pinochet and Paul Schäfer.
Netflix came up with this brilliant idea of documenting the cruelty and harsh reality of the phase by releasing the series named A Sinister Sect: Colonia Dignidad. Up until now, there has only been one season. The Season is a compilation of 6 episodes, and it was released on 1st October 2021. Never mind, I can firmly argue that October will be the best month for every Netflix Subscriber. From Money Heist Season 5: Part 2 to A Sinister Sect: Colonia Dignidad, Netflix is determined to blow away viewers' minds with the blockbusters series.
Should You Stream it or Skip it? 
If you have an ardent desire to know about the Dark Reality of Nazi German Politics, you must go for this documentary. More than a Documentary, it is a Docuseries, segmented into different series. Currently, Season 1 got released on Netflix. Suppose I talk about the Series in a Gist. In that case, it's about the politics played by Nazi Germany by establishing a sector Colony named Colonial Dignidad under the Military Dictatorship of Augusto Pinochet and Supreme Leadership of Paul Schäfer.
The Prime Intent of the Docuseries is to show how Paul Schäfer was accused of Child Abuse, Sexual Harassment, Assassination of Dissidents, and the Cruelty and Torturous Activities committed to the Dissenters. The People who suffered and went through all the torture, abuse, and ill-treatment of the Dictators Testified their proclamations in the docuseries, making it par realistic.
A German Woman compared Augusto Pinochet and Paul Schäfer to Adolf Hitler as their ideologies, and dictatorship techniques were almost similar. Paul Schäfer is a German Preacher turned Dictator. At first, Schäfer's intentions were pure, but with time they grew notorious and evil as he joined hands with Pinochet, whose military ideologies resembled Hitler's.
Some Scenes showed the terrific reality and the scared dissidents struggling to find their way out from the Colony. The Plans, Strategies of the common free thinkers may give the details about the deliberate struggles they faced. The Military Ideologies and Cruel Torturous Activities can pave your way back thinking about how fortunate you are to be born in any other sect and somewhat 50 years later.
Our Final Call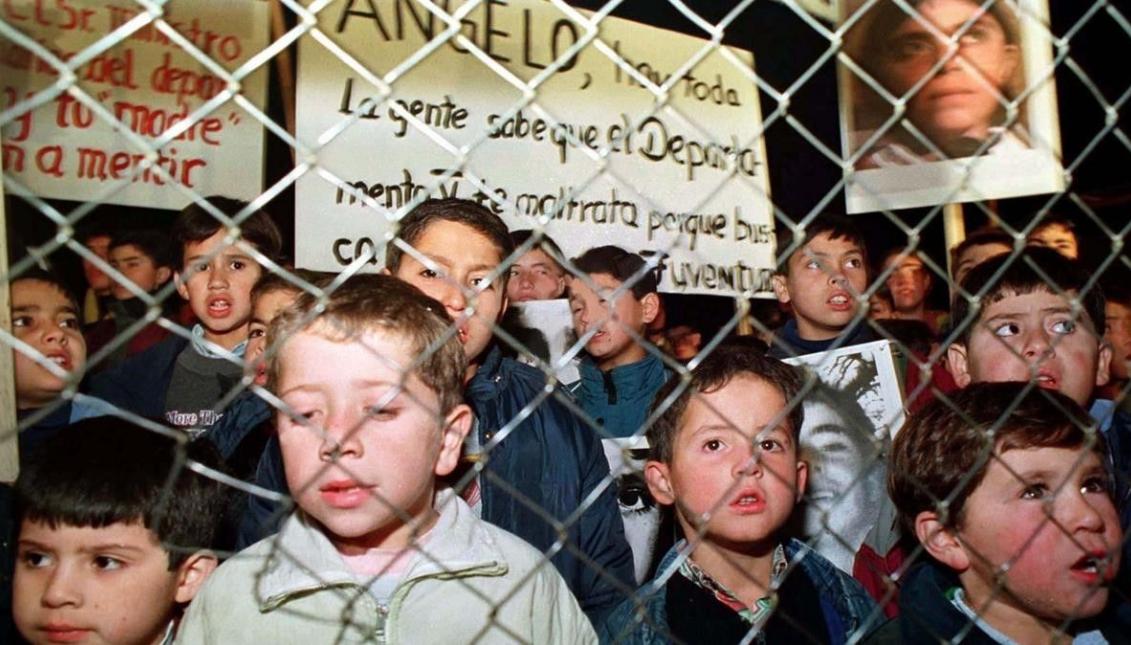 Our Final Call for y'all would be definitely to STREAM IT, to broaden your minds in the Dark History of Colonialism and the Crooked Rule of Nazi Germans way back in the late 1960s.