Eve stars alongside Hanon and Ano to bring a new generation of live-action plus animation on Netflix. Eve, like many Japanese singers, refrains from showing his face. So this new generation megastar came up with the most artistic way to portray his art. He mashed his songs with animation and some live concert scenes and made the masterpiece that is Adam By Eve: A Live in Animation.
Produced by Genki Kawamura, popularly known for his work in Your Name and Weathering With You and directed by Nobutaka Yoda. The anime segment is for a new song by Eve, Mob, and is created by the animation studio Khara, known for their work on the Evangelion series and Evangelion: 3.0+1.0 Thrice Upon a Time.
The 26-year-old phenomenon, Eve, only keeps going higher and higher. He first started out by covering songs on youtube and he amassed a great number of views and subscribers on YouTube. On 2019, his big break happened when he debuted officially on Niconico. His song "Kaikai Kitan" immediately became the opening song for Jujutsu Kaisen. It also became the top song streamed overseas on Spotify for a Japanese artist in 2021.
Plot for Adam By Eve: A Live in Animation
The plot revolves around two high school best friends, Aki, searching for her best friend Taki, who has disappeared after she told Aki about her dream. Many incidences of similar incidents surface of Hitotsume attacking the person in the dream before they disappear.
Unwilling to give up on her best friend, Aki goes through a journey led by Taki's voice but greater risks are at play when she reaches Shibuya- realizing fantasy is not too far away from reality and reality isn't that far from fantasy either.
Watch It Or Skip It?
It is definitely a watch! It not only incorporates some of the most artistic people in the industry together to form a piece of art, but it is also actually revolutionary on its own. I can't phantom how they are going to combine the live-action and animation together. I also can't stop wondering after I read the official synopsis if the voice Aki heard was not hers at all because when she reaches Shibuya, she herself cannot part fantasy from reality. It's all a little sus.
Nothing much is given off in the trailer either but this anime movie is deeper than it looks. It will probably have many hidden meanings to it that will give the story more depth. And, if you are an Eve fan, you might recognize them. It anyway falls under the mystery genre.
It will also feature two new songs by the artist, titled "Bouton" produced by Studio Khara and directed by Hibiki Yoshizaki, and "Taikutsu wo Saienshinaide" directed by Waboku. Plus some other hit songs of the artist and concert clips. It is available in both 2D and 3D to immerse the viewers deeper into the realm of Hitotsume and into the mind of Eve.
However, although it is an anime movie, it is rated PG-14 due to some violence. So viewer discretion is advised when watching with children.
When to Watch?
The new anime-live-action movie featuring Eve, Hanon, and Ano, is all set to release on Tuesday, March 15, 2022, at 12:00 a.m. PT/3:00 a.m. ET.
Where to Watch? 
The movie will be aired in Japanese theatres while simultaneously being aired on Netflix. Considering it's a Netflix movie, it will only be available on Netflix exclusively for the time being. It might be added to the libraries of the anime giants in a few months. Till then, you can stream it on Netflix with a monthly subscription of $4.99 or an annual subscription of $49.99.
Cast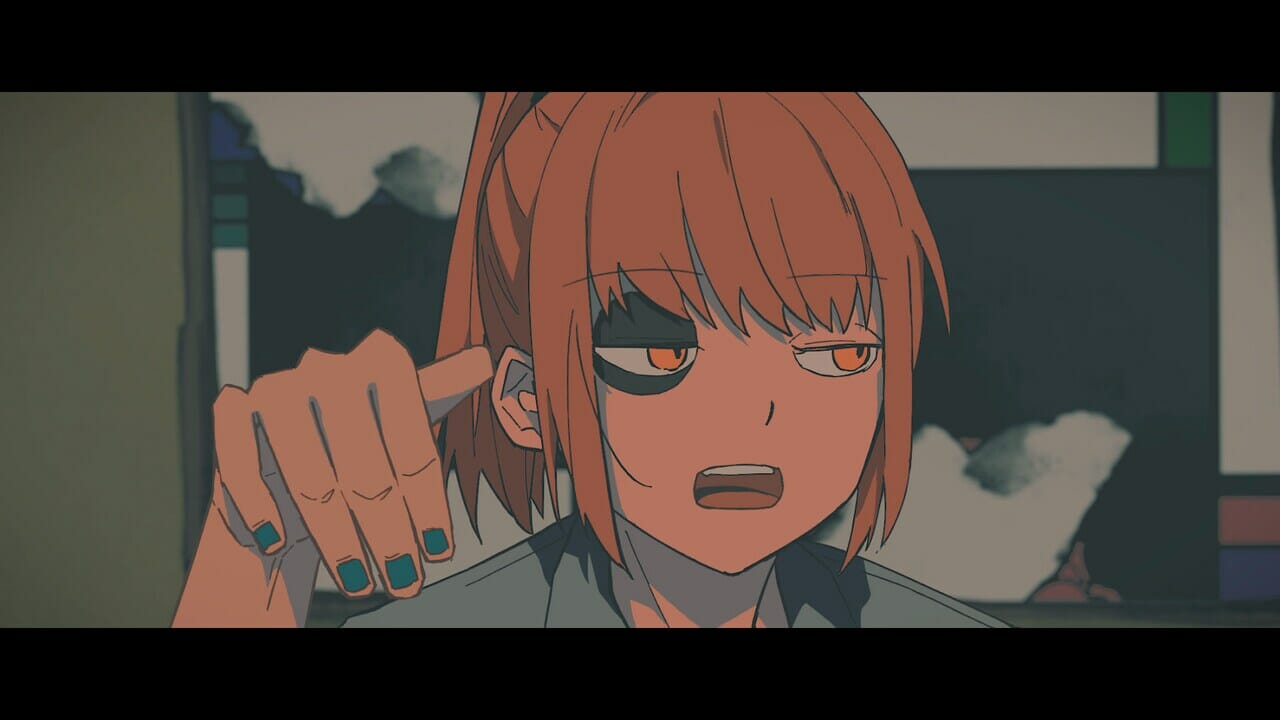 Eve, who is also a singer, songwriter, and a phenomenon, Hanon who is a model, and, Ano, a former member of the idol group, You'll Melt More! Also active on various platforms as a model, TV personality, and singer.