Once a photonovel is now an anime. a Japanese series written by Noboru Kimura and directed by Nobuyoshi Habara. in Japanese, the photo novel was named by Kyokai Senki: Frost Flower. Amō Shiiba is the kid, Gashin Tezuka, I-Les Gai, I-LeS Nayuta are the main roles of the anime voiced by various artists in Japanese and English.
The characters are portrayed phenomenally; they are inspirational, hard-working, smart, and future-minded. Just to add up trouble,  the catastrophic Boundary War began, fought by autonomous drone robots known as AMAIMs, between contending foreign nations.
The Storyline
Japan was facing an enormous economic fall. This happened in the middle of the 20th century, which is why other countries sent help. Soon the situation turned into a foreign occupation. By the end of 2061, all the tribulations came to an end, but the respect and other soft requirements were denied, where the natives were treated poorly, and the nation was divided into four zones.
One day a young kid comes across an AMAIM named Kenbu and an AI called Gai. Amo, the little boy has the future of him and the nation in his hands.
The Episodes of AMAIM Worrier at the Borderline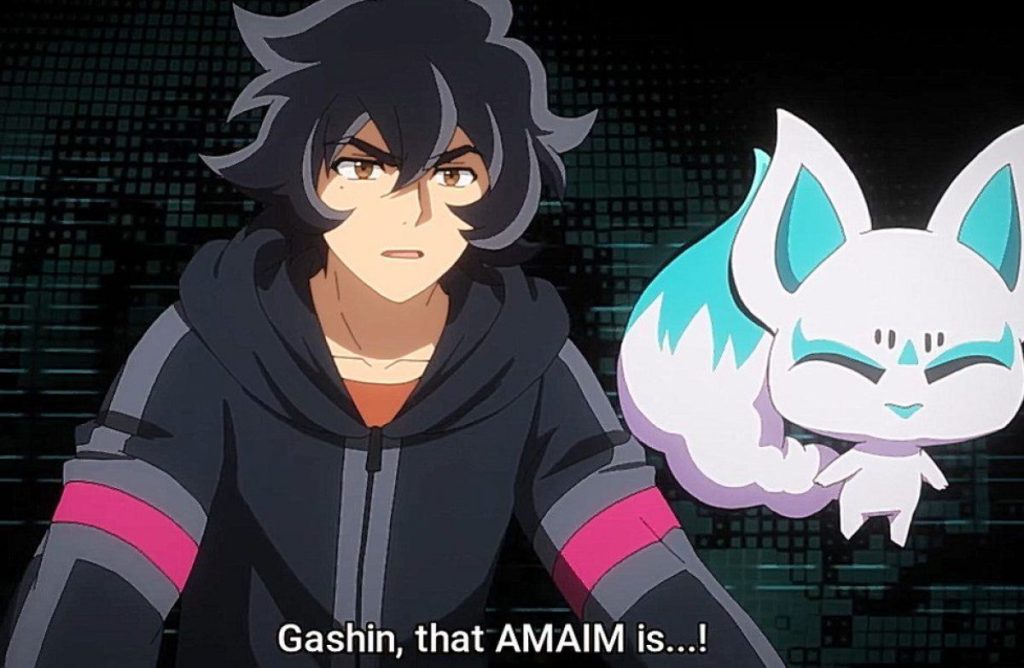 "Activate", "Voyage", "Reason to Fight", "Separate Ways", "Determination", "Voyage", "The Hunt", "Path to Recovery" are the names of the first eight episodes the names themselves help us to weave a pattern of the series and episodes has got different names in Japanese.
The Series Controversy
According to a site for non-Japanese or English another language speaking anime and manga fans, the anime has some content of nationalism and anti-immigration concept. At the beginning of the season, its introduction can be summarised as the foreigners fly down to japan to take their work and outrun what is there is a Chinese media even took down the series itself.
Recap of the Eighth Episode
Kenbu and Jogan receive various enhancements, including an arm with claws that are retractable and extra weaponry, thanks to German. The Fudou family, who have fled to a neighboring isolated town for protection and are getting short of funds, also approaches Yatagarasu for assistance.
He agrees to do so as they approach for help Yatagarasu assists with the reconstruction of the hamlet, including the construction of a well. The attempts to drill a well are thwarted, however, they manage to break through it with the help of a laser drill. And the family is helped to come up on their own in any situation.
Watch the Show on Different Platforms
BS11, TV Tokyo, and MBS are the official networking partners of the anime, and the web partner is Funimation For which you would need a paid subscription but it's worth the pay as you get to watch a whole lot of anime and a bunch of other movies. Don't miss the schedule, the upcoming episode is scheduled to be out on November 30.