The anime Komi Can't Communicate will show us Komi's battle consequences in the upcoming episode where she will also have to deal with her friends who have finally reached her home. Although everything seems to be happening smoothly until the real fun of this episode begins but before all this, let's see what happened in the last episode of Komi Can't Communicate!
What Happened in the Last Episode?
In the fifth episode of Komi Can't Communicate, we got to watch alot of drama between Komi and Yadano. They seem to be battling each other. The episode begins with Komi being the source of attention as she was looking hot which makes the students go crazy and somehow makes Yadano jealous. She tries her level best to defeat Komi as she cannot see anybody else taking her position.
She begins challenging her for a race and thinks it will not be possible for her as it requires sporty physical attributes, which most girls miss. But to her misfortune, Komi here too outruns her by gaining 6.8 seconds as her victory symbol. Yadano cannot except what just happened and Tadano, on the other hand, want this battle to get over once and for all. Yadano comes back to Komi only to ask for forgiveness, but Komi doesn't reply, which makes her get an idea that she should keep the battle continued.
Plot Speculations About the Upcoming Episode?
The last episode came to an end when Osana asked Komi if they could tag along with her towards her house, which seems somehow impossible for Tadano as he knows her very well. The upcoming story will follow his surprise as she nods and agree to welcome them and as they reach Komi's place, they are welcomed by her mother. Tadano will also find out that Komi's mother looks more like her only but is a little more talkative and friendly. So, in this manner, this episode comes to an end.
When will Episode 6 be Out?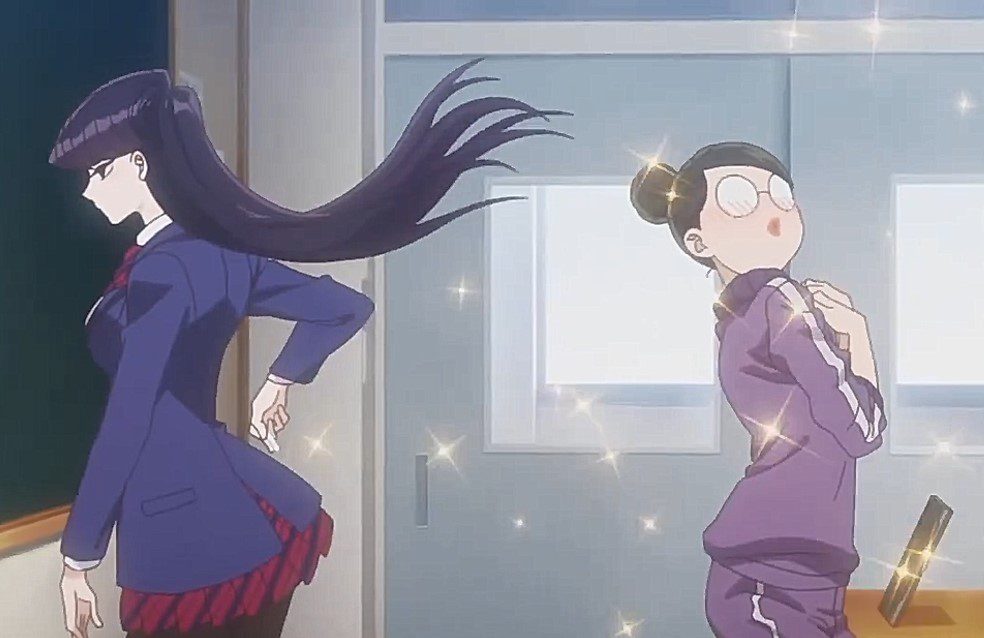 The sixth episode of Komi Can't Communicate will be airing on screens on November 11, 2021. The new episodes come on the given specific platforms every Wednesday or Thursday. But there can never be a delay until or unless there is really some kind of emergency. The upcoming episode will be filled with nice lot of drama following the visit which Komi's friends pays to her abode. 
Where can We Watch this Latest Episode?
This episode will be available to watch on Netflix and Funimation, which will never ever disappoint you when it comes to setting your date. Other than these, there are few other digital platforms where you can watch this anime on demand.
This show has been receiving acclaimed success since it got released due to its authenticity and the storyline, which follows as the drama is never left behind even after all these ups and downs.