The ongoing Japanese anime series Komi Can't Communicate directed by duo Ayumu Watanabe and Kazuki Kawagoe. The anime follows the life of a girl named Shouko Komi, who is popular in her elite high school for her beauty but is scared to talk to people and make friends. Her benchmate Hitohito Tadano would realize her inability to speak to people and would help her make friends.
Well, as the show is nearing its conclusion, it'll be interesting to see that whether Komi is able to make friends or will, she has to make peace with her shy nature? To find what's in store for the next episode, read below.
When Will 'Komi Can't Communicate' Episode 8 Releasing?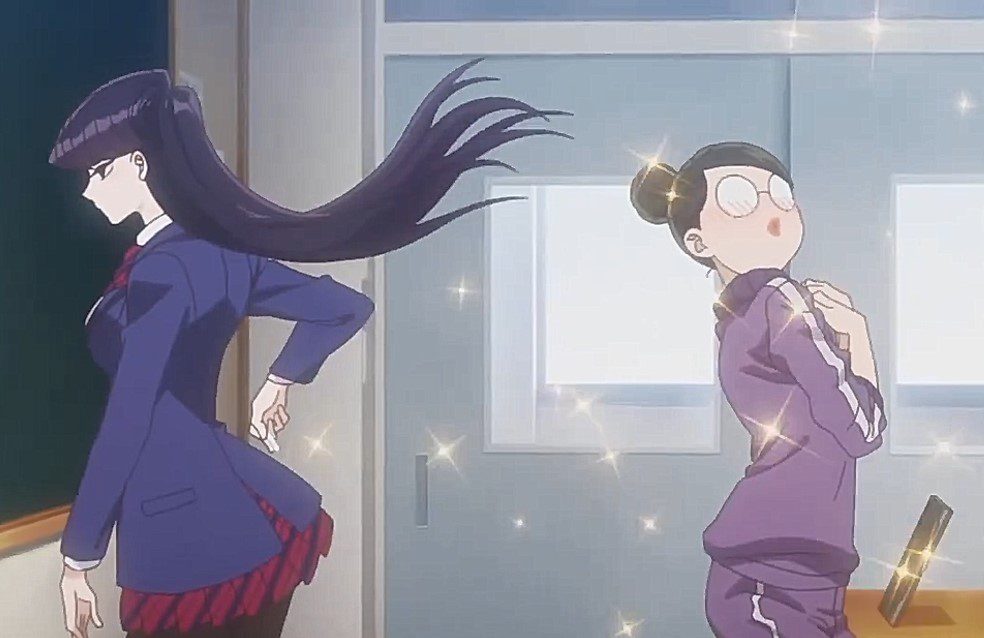 The upcoming eighth episode of Komi Can't Communicate scheduled to become available on Thursday, November 25, 2021. The anime follows Thursday releases for its episodes and has successfully entertained the viewers with its storyline thus far as it's approaching its end. There is a total of 12 episodes scheduled for the anime in the current season.
Where to Watch 'Komi Can't Communicate' Episode 8?
Episode 8 of Komi Can't Communicate can be enjoyed at 12.00 am JST on Netflix and Funimation. For viewers outside Japan, YouTube channels and Netflix can come useful for streaming the episodes of Komi Can't Communicate, but after a short delay.
What Will Happen in 'Komi Can't Communicate' Episode 8?
The about to be released episode 8 will show the summer break that students would get post finishing their examinations. Osana will be seen keeping a pool party and inviting everyone to it.
Komi, on the other hand, will be skeptical in choosing her dress for the party, as she would want to wear Tadano's choice, but her mother would have other plans. As she will be seen reaching the venue, it will dawn upon her that, unlike her mother's assumptions, she is rather early and waits alone to let others also join, rather nervously.
But soon, she will be seen accompanied by other mates like Osana and Tadano and will think she is ready to socialize with people. Tadano learns that it's the entire class that Osana had invited to the party. Later, everyone will be seen having fun at the pool, including the girls, and Komi will again catch everyone's attention with her beauty.
She goes with Tadano and enjoys the slides with him. But later, everyone played along, amidst which Komi will be seen getting hurt. The day seemed spoilt for her as she just began to have fun but would not be able to now. Let's see what more happens in episode 8 of the show.
What Happened Previously on Komi Can't Communicate?
Previously on Komi Can't Communicate, we saw Komi visiting a mall for the first time with Osana, Tadano, and Agari. The trio decided to select the best possible outfit for Komi, so they all began their search. Komi, one by one, tried all the dresses, and eventually, the one-piece that Tadano chose for her got everyone's attention, and she bought it.
Later, to suit her dress, she goes to the salon to get a refreshing look. At school, children got their grades for the tests they wrote and scored well. Towards the end, Osana decides to keep a party before everyone heads for the summer break.