The second Thai project that has been made for global viewership, Bangkok Breaking, has been made by Prabda Yoon, who also happens to be the executive director. The series is a directorial project of Kongkoat Komesiri. Richie Moore and Rehan Malik have done the write-up. Chapavich Temnitikul has composed music for the movie, while editing has been credited to Harin Paesongthai and Weerapat Tembundit. The series will witness an exceptional Thai cast working collaboratively to for an impressive plot that would prevail.
The first season of the much-anticipated crime drama comprises a total of six episodes, around an hour-long each, and all released by Thursday 23rd September 2021 on Netflix for worldwide streaming. The article will cover everything you know before diving deep into this Thai drama on Netflix. So keep on reading.
Who are All Acting in Bangkok Breaking Season 1?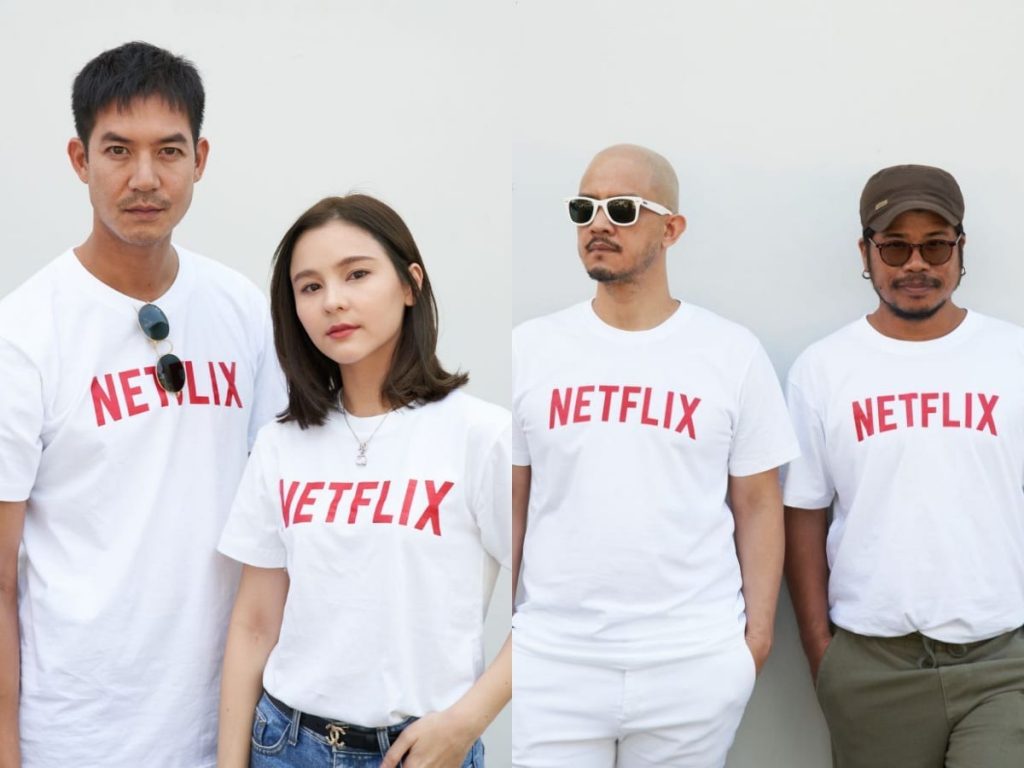 The main roles have been portrayed by Weir Sukollawat Kanarot and Aom Sushar Manaying as Wanchai and Kat, respectively.
Other than these, various other actors are:-
Pavarit Mongkolpisit
Suthipongse Thatphithakkul
Bhasaworn Bawronkirati
Arisara Wongchalee
Sahajak Boonthanakit
Daweerit Chullasapya
Kittiphoom Wongpentak
Waratthaya Wongchayaporn
Abhicha Thanachanun
Kittipong Khamsat
Nophand Boonyai
Pantipa Arunwattanachai
Panupan Jantanawong
Kungtap Saelim
Phumphat Chartsuriyakiat
Issara Veranitinunt
Keerati Sivakuae
Panjai Sirisuwan
Suda Chuenban
Jaytiya Naiwattanakul
Supranee Charoenpol
Pitchatorn Santinatornku
Visaka Banhansupavat
What is Bangkok Breaking Season 1 About?
The plot follows a couple who got wedded recently, and this reaches Bangkok. In order to earn a living, the couple then begins to work as the road rescue servers who are popular for collecting bodies and cleaning up the bloodshed. This begins the mysterious conspiracy prevailing in the city to come to the notice of the protagonist, and they find ways to solve the issue. It will focus on how young female journalist tries the best to uncover the mysteries.
Episode 1 will show Wanchai to reach the capital of Thailand in order to reunite with his older brother Jo. But they don't know the impending danger in the night.
Episode 2 will show how Wanchai would help a reporter to unravel strange misconduct, thus leading them to a burning building in the city.
Episode 3 will highlight how while trying to meet his brother, Wanchai ends up meeting someone who had a bond with Jo some time back. On the other hand, Kat is confused about revealing the evidences to the public or not.
Episode 4 will show a blast scene due to the explosion of the gas pipeline where rescue teams arrive who are rivals and tell about their shared bitterness.
Episode 5 will see Wanchai discovering the relationship of Jo with Thida while Kat is near to expose the prevailing conspiracy in Wattanakarn Company.
Episode 6 will show after saving the crew; Wanchai, Kat, and Jaitham are about to reveal once and for all the huge conspiracy.
Watch this latest crime suspense drama to get some good taste of the Asian thriller show. Do let us know what you feel about the series!