Batwoman Season 3 Episode 3 will come out soon, and here is all the information you need to know. The Bat team will be seen stuck in an unfortunate accident, and that is the trophy getting into the wrong hands. The team surely will have to face a lot of consequences. In episode 2, the previous episode, it was seen that Alive and Batwoman finally come together to fight Croc.
Many such scenes are expected to come in the future in which the audience will see them sharing the screen. The third season of Batwoman was released on October 13, 2021, on The CW. The show received its renewal for a third season in February 2021.
Release Date of Episode 3 of Batwoman Season 3
Episode 3 of Season 3 of Batwoman, titled Freeze, will be released on October 27, 2021. In this, the audiences will see the arrival of Marquis Jet. Greg Beeman has written this episode, and Nancy Kiu has the writing credits. New episodes are released every week on both TV and online platforms.
Expected Plot of Episode 3 of Batwoman Season 3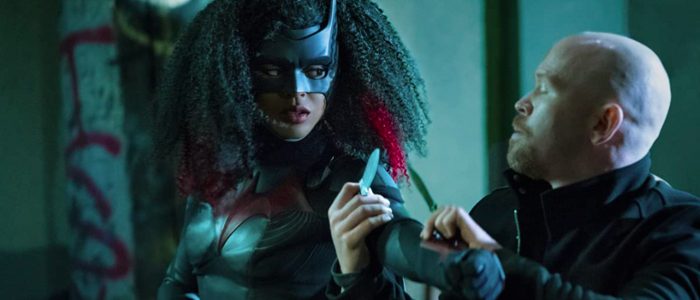 A miserable incident will happen in Gotham, which will make Batwoman and Bat wear their suits once again. They both will come to know of yet another trophy that has gone missing. A known face will be seen in the episode, and that person belongs to the Jet family. Episode 3 has been titled, Freeze. Episode 4, titled Antifreeze, could be the continuation of this episode only, owing to the similarity in the names.
Cast and Characters of Episode 3 of Batwoman Season 3
In the show, we'll see Javicia Leslie in the role of Ryan Wilder (Batwoman), Meagan Tandy in the role of Sopie Moore, Rachel Skarsten in the role of Beth Kane (Alice), Nicole Kang in the role of Mary Hamilton, Victoria Cartagena in the role of Renee Montoya, Camrus Johnson in the role of Luke Fox (Batwing), Robin Givens in the role of Jada Jet, Bridget Regan in the role of Pamela Isley, Nick Creegan in the role of Marquis Jet. Sharon Taylor is also seen in this season playing the role of Mayor Hartley.
Recap of Season 3 Batwoman
The first episode of this season was titled Mad as Hatter, and it was about after the time when Alice went to jail. Batwing joined Batwoman to reduce crime. He took some time to learn to use his suit appropriately. While Alice is imprisoned in Arkham, Sophie is busy enjoying her newly found freedom.
Episode 2 of the show titled Loose Tooth was about Killer Croc roaming freely in Gotham. He is on a killing spree. This was the perfect moment for Alice and Batwoman to work together, and they sure came as a strong ally. Luke and Mary are not having exactly a good time with their relationship. Luke is hiding something from Mary. 
Where can You Watch Episode 3 of Batwoman Season 3?
The show comes on The CW every Wednesday at 9:00 p.m. ET. Those who like to watch shows online can view it on the official website of The CW. The episodes are uploaded on the website a day after their TV release. Viewers can also enjoy it on HBO Max. VOD services of Amazon INstant Video, VUDU, iTunes, and Google Play can also be used.