A trendy genre of anime is action anime which viewers have loved for a long time. Be it superhero anime like My Hero Academia, sci-fi-like Cowboy Bepop or sword fighting ones like Berserk, or shounen anime like Vinland saga or magical ones like Mob Psycho 100, the anime world is filled with a variety of action dramas that are worth watching. This list covers the best action anime that you can add to your watchlist!
The action anime comprises martial arts, action scenes, car chases, revenge, comedy, nail-biting suspense, fight scenes, and even sci-fi thrillers that will certainly cater to the needs of many different audience categories.
Most of these action anime series have been inspired by popular manga and date as old as the previous century. But despite this, they are loved even to date and have been rewatched many times. And many we have grown up watching (only the 90s kiddos know!) too.
Be it One Piece, Naruto, Mob Psycho 100, Hunter X Hunter, Vinland Saga, and many more, the list we are giving you here offers you an array of options among the best action anime out there and will also guide you as to where you can enjoy your favorite one! So without any delay, have a look from starting till the end and decide what suits you the best.
50. Deadman Wonderland
Director: Kōichirō Hatsumi
Writer: Yasuyuki Mutō
Cast: Monica Rial, Greg Ayres, Romi Park
IMDb Rating: 7.2
Where to Watch: Apple iTunes
Having been falsely convicted for the murder of his entire class, the sole survivor Ganta gets taken to a private prison. But unfortunately, during the incident, the real culprit embedded a red crystal in Ganta. And in the secret jail he gets taken, he notices an absurd way to earn the privilege of entertaining the masses and a weird way to incarcerate.
And every prison inmate he meets has their targets, but the main one is to be alive and for Ganta to prove his Innocence.
49. Problem Children Are Coming From Another World, Aren't They?
Director: Yasutaka Yamamoto
Writer: Noboru Kimura
Cast: Josh Grelle, Brittney Karbowski, Nancy Novotny
IMDb Rating: 7.2
Where to Watch: HiDive, Crunchyroll, VRV
After receiving mysterious letters from an unknown source, three teenagers end up in a new world named Little Garden. Thus, the inhabitants use their beyond-human gifts to compete in the games that range from simple duels and tasks, and sometimes even keeping at stake the very gift that bought them there.
48. Highschool Of The Dead
Director: Tetsurō Araki
Writer: Yōsuke Kuroda
Cast: Jun'ichi Suwabe, Eri Kitamura, Nobuyuki Hiyama
IMDb Rating: 7.2
Where to Watch: Hulu, HiDive
The story centers on the world infected by a deadly pandemic that causes humans to transform into zombies. Thus, a group of high school nurses, students, and a young girl make their way through the dangerous streets of Japan amidst the worldwide Outbreak that could cost them their life.
There is also a sequel to it named Takashi Komuro that, along with the group of survivors, has six more members and a small dog and thus creates a team to accomplish one mission- to survive.
47. Chivalry Of A Failed Knight
Director: Shin Oonuma, Jin Tamamura
Writer: Shogo Yasukawa
Cast: Ryôta Ôsaka, Shizuka Ishigami, Luci Christian
IMDb Rating: 7.2
Where to Watch: Hulu, HiDive
Being the lowest of the low in his academy, the story of the action anime Chivalry Of A Failed Knight follows the journey of Ikki Kurogane, who ends up doing miracles that no one expected him to do. The others had magical powers and high ranks, but Ikki was the lowest.
But when he beats A ranker and wins a tournament, he paves the way to accomplish his dream of becoming strong against all odds and teaches that you can be more robust despite being the lowest.
46. Yu-Gi-Oh!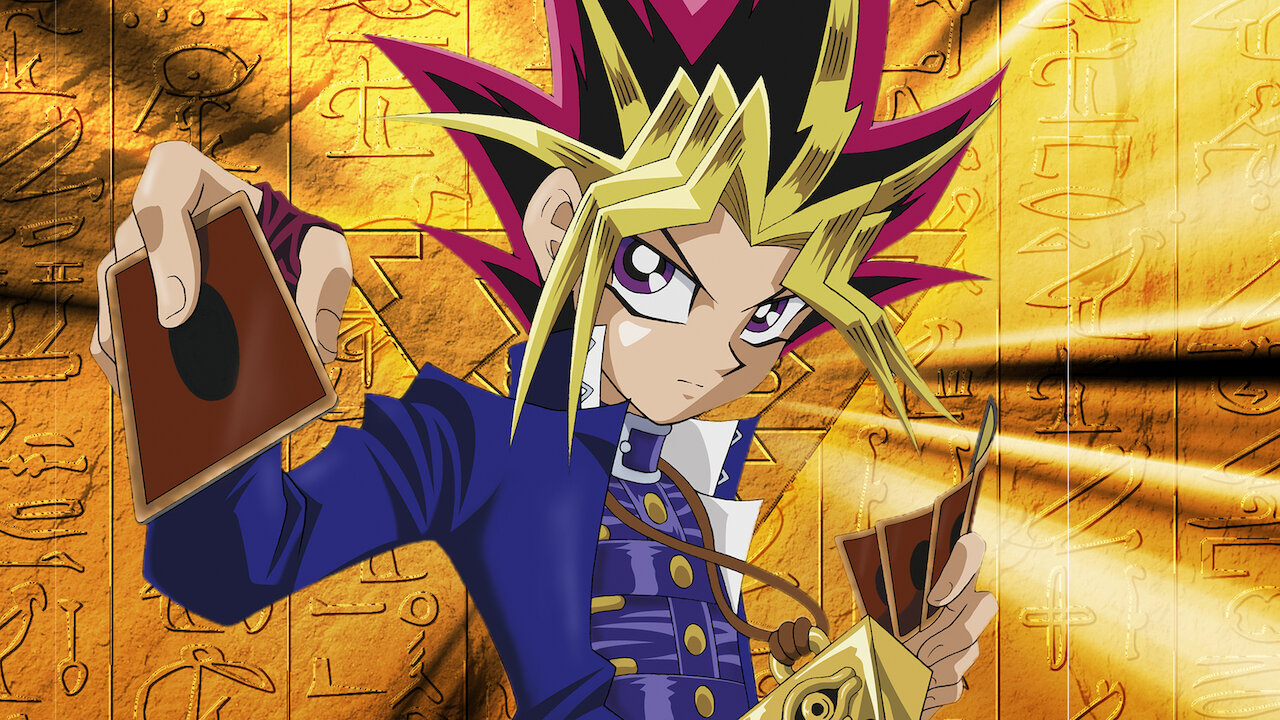 Director: Kunihisa Sugishima
Writer: Junki Takegami, Atsushi Maekawa, Shin Yoshida, Akemi Omode
Cast: Dan Green, Wayne Grayson, Amy Birnbaum
IMDb Rating: 7.3
Where to Watch: IMDB TV Amazon Channel
Yûgi Muto is an easy target for bullies because the former is weak and timid. But he treasures his Millennium Puzzle, which was one of the Egyptian artifacts that came to his grandfather's game shop. And with the hope that completing the game would make his wish come true, he managed to complete it.
As a result, a new personality gets develops in him that is the soul of the King of Games. And this personality, named Yami Yûgi, is poles apart from the earlier Yugi. And whenever Yugi Muto is threatened with danger, Yami Yûgi takes over the body of older Yugi and challenges the opponent for a Shadow game.
45. Blood Blockade Battlefront
Director: Rie Matsumoto
Writer: Kazunao Furuya
Cast: Daisuke Sakaguchi, Kazuya Nakai, Ian Sinclair
IMDb Rating: 7.3
Where to Watch: Funimation Now, Hulu, VRV, Crunchyroll
An opening between the Earth and netherworlds gets opened over the city of New York, and it traps the town and creatures from other dimensions in a thick bubble. With time, the lump became home to sci-fi sensibilities, a homeworld of wondrous beings, and Jerusalem's Lot.
But when someone threatens to rupture the bubble to release chaos in many dimensions, a group of superhumans must listen to everything to preserve the Jerusalem Lot.
44. Darling In The FranXX
Director: Atsushi Nishigori
Writer: Atsushi Nishigori, Naotaka Hayashi
Cast: Yûto Uemura, Kana Ichinose, Nanami Yamashita
IMDb Rating: 7.4
Where to Watch: Funimation Now, VRV, Crunchyroll
With land wholly ruined in the distant future, humans make a fort city Plantation to live in. The pilots made in Plantation live in Mistilteinn or the birdcage. The children who survive there know nothing about the outside world or what it is like a free sky.
The only purpose in their life is to fight missions against giant lifeforms called Kyouryuu, and the children pilot robots known as Franxx to fight against them as it is the compulsion to remain existent.
43. Gangsta
Director: Shūkō Murase, Kōichi Hatsumi
Writer: Shinichi Inotsume
Cast: Mamiko Noto, Felecia Angelle, Jun'ichi Suwabe
IMDb Rating: 7.4
Where to Watch: Funimation Now, Hulu, Tubi TV
The story focuses on Handymen who take the job in both mob and police, which is not easy for everyone to handle. The two are Nicolas Brown and Worick Arcangelo, who work in Ergastulum, filled with the mafia, hoodlums, dirty cops, and prostitutes.
42. Sword Art Online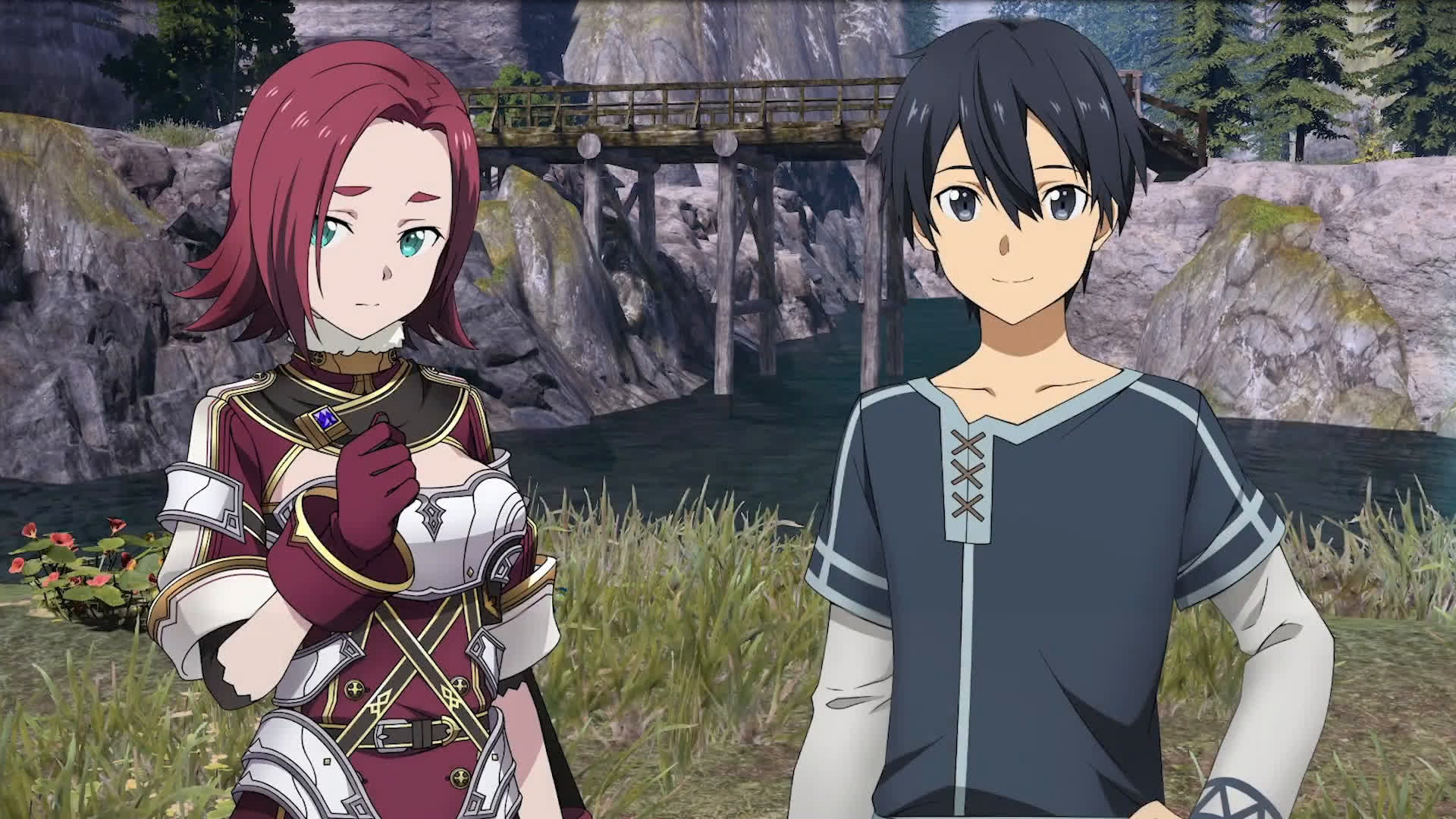 Director: Tomohiko Itō
Writer: Reki Kawahara
Cast: Yoshitsugu Matsuoka, Haruka Tomatsu, Bryce Papenbrook
IMDb Rating: 7.5
Where to Watch: Netflix, Funimation Now, Crunchyroll, HiDive, VRV, Hulu
With the gamers eagerly waiting for the launch of the much-anticipated MMORPG that enables the players to taste virtual reality using a helmet called Nerve Gear, Kirito is one such enthusiast who wants to jump into the back with the action.
He has spent a lot of time as a beta tester and soon befriends a newcomer named Klein. But soon, the game players realize that they have no way out of the games, and the only way to retrieve their physical bodies is by clearing the 100-level tower without being dead, as this would make them die in the real world too. Thus with no option left, Kirito and the other players have the only alternative to survive by playing the game with full potential, as it is a matter of life and death.
41. Blue Exorcist
Director: Tensai Okamura
Writer: Ryōta Yamaguchi
Cast: Nobuhiko Okamoto, Bryce Papenbrook, Jun Fukuyama
IMDb Rating: 7.5
Where to Watch: Netflix, Crunchyroll, Funimation Now, HBO Max, VRV, Hulu
The tale of this action anime follows the journey of Rin Okumura, who is raised by a famous exorcist Father Fujimoto and is unaware of his birth father. And when one day he gets into an argument with Father Fujimoto, he is faced with the harsh reality of his existence- he has the blood of the demon lord Satan in him.
And thus, he pledges to defeat Satan and gets entry into the mysterious True Cross Academy so that he can become a trained exorcist and accomplish his purpose.
40. Nura: Rise Of The Yokai Clan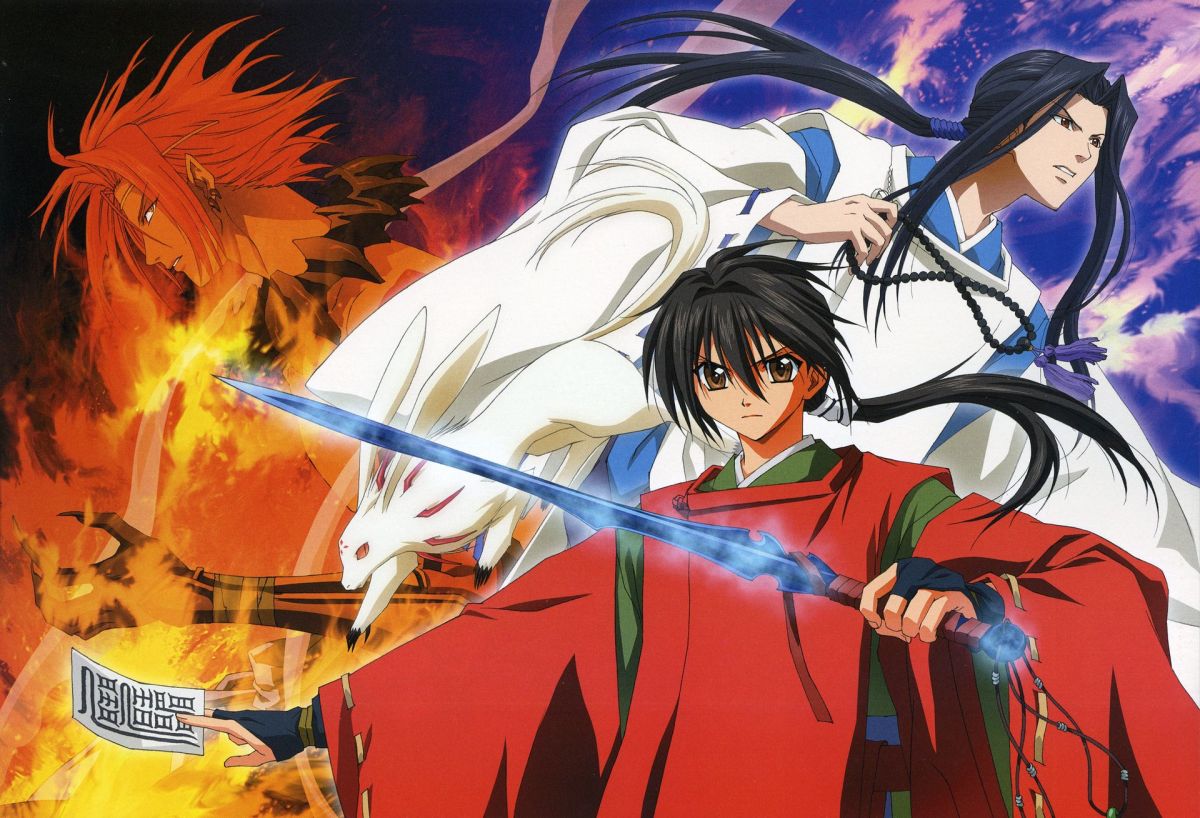 Director: Junji Nishimura
Writer: Natsuko Takahashi
Cast: Darrel Guilbeau, Grant George, Liam O'Brien
IMDb Rating: 7.6
Where to Watch: Hulu
The story of this action anime sees an average middle school student named Rikuo Nura who has an identity no one knows about. Every day he comes home to a house full of youkai, and at night he transforms into an influential leader of these spirits. And unlike the wishes of others, he tries to lead an everyday life.
39. Angel Beats!
Director: Seiji Kishi
Writer: Jun Maeda
Cast: Hiroshi Kamiya, Harumi Sakurai, Kana Hanazawa
IMDb Rating: 7.6
Where to Watch: Netflix, Crunchyroll, Funimation Now, VRV
In this afterlife, high school action anime, many rebellious teenagers fight against the supernatural powers of a dispassionate girl. Catch it on Netflix, Crunchyroll, Funimation Now, and VRV.
38. No Game, No Life
Director: Atsuko Ishizuka
Writer: Jukki Hanada
Cast: Yoshitsugu Matsuoka, Ai Kayano, Yôko Hikasa
IMDb Rating: 7.7
Where to Watch: Hulu, Crunchyroll, VRV, HiDive, Peacock, Peacock Premium
The Blank, a team of pro gamers that is feared in gaming, is the union of two siblings named Shiro and Sora. Thus, when they defeat the god himself in a chess game, they get transported to a new world where the disputes get resolved by playing games!
37. Fire Force
Director: Yuki Yase
Writer: Yamato Haijima
Cast: Derick Snow, Alexis Tipton, Eric Vale
IMDb Rating: 7.7
Where to Watch: Funimation Now, Crunchyroll, VRV, Hulu
Fire Force is an action anime that sees the world getting ripped off the fact of having a quiet life by a mysterious phenomenon. The plague known to be Spontaneous Human Combustion turns humans suddenly and randomly into mindless creatures known as Infernals. All this is worst than death and miserable suffering.
36. Afro Samurai
Director: Fuminori Kizaki
Writer: Derek Draper, Chris Yoo
Cast: Samuel L. Jackson, Phil LaMarr, Yuri Lowenthal
IMDb Rating: 7.7
Where to Watch: Tubu TV, Funimation Now, Hulu
In the world of guns, swords, cell phones, and cybernetic body parts, Afro Samurai seeks revenge from the man Justice, who killed his father and happened to be the top fighter in the world. And soon after he gets himself the second rank, he challenges the number one and begins his revenge journey.
In the journey, he faces many hurdles, bounty hunters, fanatical monks, and others who seem to own the clue to JusticeJustice and want the second place for themselves. And in his journey, he gets a light-hearted companion named Ninja Ninja.
35. Black Butler
Director: Toshiya Shinohara (season 1), Hirofumi Ogura (season 2)
Writer: Mari Okada
Cast: J. Michael Tatum, Michael C. Pizzuto, Brina Palencia
IMDb Rating: 7.7
Where to Watch: Funimation Now, Hulu, Netflix
To avenge the death of his family and make their toy manufacturing company work well, a young boy sells his soul to the demon. The demon then takes the form of a butler dressed in black and must protect and serve whenever required.
34. D.Gray-Man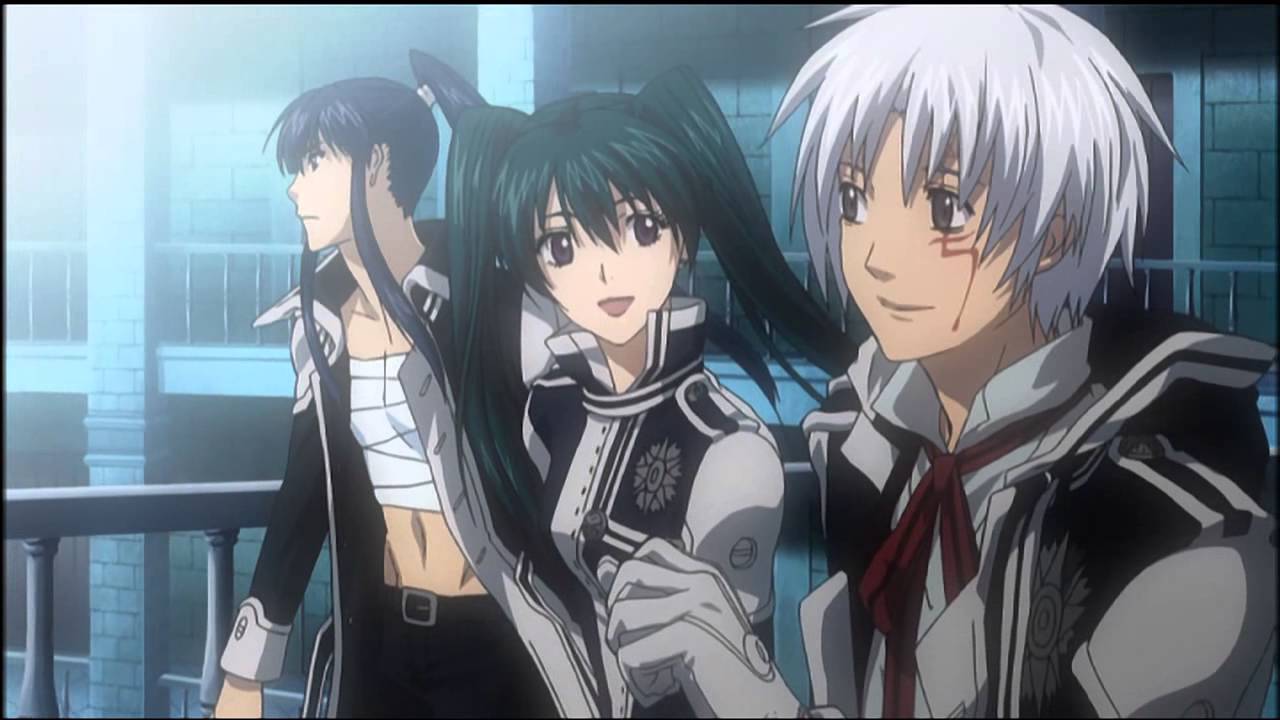 Director: Osamu Nabeshima
Writer: Reiko Yoshida
Cast: Sanae Kobayashi, Todd Haberkorn, Shizuka Itô
IMDb Rating: 7.7
Where to Watch: Funimation Now, Hulu, Tubi TV
D.Gray-Man is a tale about a young exorcist who has a cursed eye that can see the suffering of Akumas made by The Millenium Earl named Allen Walker. Upon their orders of his, the Master called General Cross Marian to meet other exorcists; he goes to England to the Black Order, the headquarters of exorcists.
He fights with Noah's Family, Millenium Earl, Leenalee Lee, Yuu Kanda, and others. Thus he travels the world with fellow mates to find the Anti-Akuma weapon named Innocence that exorcists use.
33. The Devil Is A Part-Timer!
Director: Naoto Hosoda
Writer: Masahiro Yokotani
Cast: Ryôta Ôsaka, Yôko Hikasa, Nao Tôyama
IMDb Rating: 7.7
Where to Watch: Funimation Now, Hulu, Tubi TV
This supposed action anime is the story of a Satan who ends up in Japan in modern times but without any powers. He thus begins to work as a part-timer in a fast food joint and is a comic relief all in all.
32. Noragami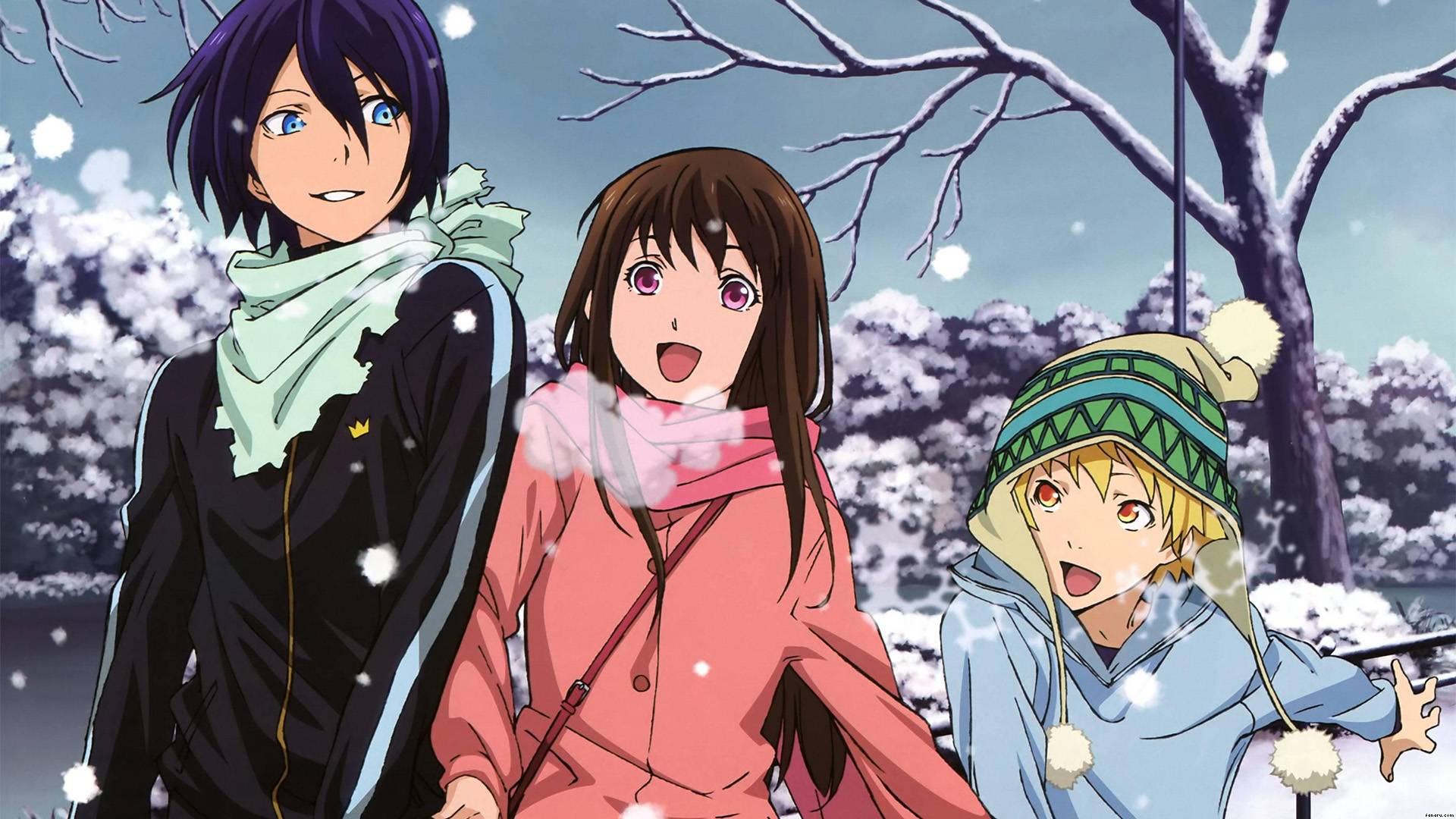 Director: Kotaro Tamura
Writer: Adachitoka
Cast: Hiroshi Kamiya, Maaya Uchida, Yûki Kaji
IMDb Rating: 7.9
Where to Watch: Funimation Now, Hulu
The story is about a minor god who wishes to get widespread worshippers and, for the same, joins hands with the girl he once saved. All this is because he wants to be recognized and famous and have at least one shrine in his name.
31. Kill La Kill
Director: Hiroyuki Imaishi
Writer: Kazuki Nakashima
Cast: Ami Koshimizu, Aya Suzaki, Toshihiko Seki
IMDb Rating: 7.9
Where to Watch: HBO Max, Netflix, Hulu, VRV, Crunchyroll, Funimation Now
The action anime sees Ryuko Matoi, a schoolgirl and a drifter on her quest to identify her father's killer, and how she faces off against the iron-fisted president of the student council Honnouji Academy named Satsuki Kiryuin and how she overcomes them.
30. The Seven Deadly Sins
Director: Tensai Okamura
Writer: Shōtarō Suga
Cast: Bryce Papenbrook, Erika Harlacher, Max Mittelman
IMDb Rating: 7.9
Where to Watch: Funimation Now
After planning to defeat the Liones Kingdom, The Seven Deadly Sins, a group of knights in Britannia, separated. Everyone believed them to have been dominated by the Holy Knight, but rumors stated that they were still somewhere alive.
After a decade, the Holy Knights overthrew and captured the King and became the kingdom's new ruler. Thus, Elizabeth, the third princess, embarks on the journey to find the Seven Deadly Sins and unite with them to get the kingdom back.
29. Dota 2: Dragon's Blood
Director: Park So Young, Kim Eui Jeong, Han Seung Woo
Writer: Ashley Edward Miller, Ashley Halloran, Steven Melching, Mitch Iverson, Amy Chu
Cast: Yuri Lowenthal, Lara Pulver, Dee Bradley Baker
IMDb Rating: 7.9
Where to Watch: Netflix
It is the tale of a famous Dragon Knight named Davion, who is entirely devoted to removing the scourge from the world. But while on his mission, he gets entangled in unavoidable situations and encounters noble Princess Mirana, who is on a secret mission of her own and powerful ancient eldwurm.
28. Claymore
Director: Hiroyuki Tanaka
Writer: Yasuko Kobayashi
Cast: Todd Haberkorn, Stephanie Young, Houko Kuwashima
IMDb Rating: 8
Where to Watch: Funimation Now, Hulu
The world is threatened by deadly creatures named Youma. Clare, the silver-eyed woman, works on the part of an organization to teach female youma halfbreeds to transform them into warriors to attack the creatures. As a result, the fearless and rouge woman gets assigned dangerous missions in the world.
27. Black Lagoon
Director: Sunao Katabuchi
Writer: Sunao Katabuchi
Cast: Megumi Toyoguchi, Daisuke Namikawa, Brad Swaile
IMDb Rating: 8
Where to Watch: Hulu, Funimation Now
The story sees the abduction of a businessman from Japan by present-day pirates and his company, leaving him to die. Fed up from his corporate journey, the businessman decides to remain with his kidnappers and eventually becomes part of their group.
26. The Rising Of The Shield Hero
Director: Takao Abo, Masato Jinbo
Writer: Keigo Koyanagi
Cast: Kaito Ishikawa, Asami Seto, Billy Kameez
IMDb Rating: 8.1
Where to Watch: VRV, Crunchyroll, Funimation Now
The legend says about the four heroes- wielding the sword, spear, bow, and shield who are responsible for protecting the area from calamities. But these legendary figures get summoned by the kingdom of Melromarc, and they arrive at the fantasy-filled universe.
Otaku Naofumi Iwatani, who was given the Shield Hero title, was labeled the weakest of them all due to inexperience and missing offensive capability. And when the heroes go their separate ways, Iwatani has his willing companion, princess Myne Melromarc.
But she very soon betrays him, robs him of all his money, and accuses him of taking advantage of her. Blamed for the crime, Naofumi gets outcasted from society. Thus, with a heart full of revenge, he sets out alone to teach the lesson to everyone who did him wrong.
25. Yona Of The Dawn
Director: Kazuhiro Yoneda
Writer: Shinichi Inotsume
Cast: Christopher Sabat, Monica Rial, Chiwa Saitô
IMDb Rating: 8.1
Where to Watch: Funimation Now, Hulu, Crunchyroll, VRV
The tale follows a princess named Yona, who lives merrily in her palace with her father and friends and is unknown to the misery of the kingdom. But life takes an unexpected turn when on her 16th birthday, the emperor gets killed.
Thus, to survive, Yona ran away and helped her bodyguard, General Hak. They begin their quest to find help from the four dragons of the legend. And during her journey, she learns about the situation of her kingdom and ultimately decides that she will become a princess who helps others.
24. Psycho-Pass
Director: Naoyoshi Shiotani, Katsuyuki Motohiro
Writer: Gen Urobu, Aya Takaha, Makoto Fukami
Cast: Kana Hanazawa, Miyuki Sawashiro, Takahiro Sakurai
IMDb Rating: 8.2
Where to Watch: Funimation Now, Hulu, Amazon Prime Video, Tubi TV
Akane Tsunemori is the new entry in the police force set in the future time when Sybil System is used to analyze criminal intent. But Tsunemori uses her judgment upon the interpretations of Sybil.
The police are helped by the latent criminals that are disposed to high intent of crime named Enforces, and one among them is the ex-inspector who believes in the method of Akane.
23. Trigun
Director: Satoshi Nishimura
Writer: Yōsuke Kuroda
Cast: Masaya Onosaka, Hiromi Tsuru, Satsuki Yukino
IMDb Rating: 8.2
Where to Watch: Funimation Now, Hulu
The story of Trigun takes place in the future's period on an isolated planet. The ruthless gunfighter Vash the Stampede has around $$60,000,000,000 bounty on his head. And when he arrives in any town, they get evacuated by the people.
But the original Vash the Stampede is a lot different than the rumors of him going around. The main character in this action anime is heroic and an idiot at times!
22. Baccano!
Director: Takahiro Omori
Writer: Noboru Takagi
Cast: Michael C. Pizzuto, J. Michael Tatum, Caitlin Glass
IMDb Rating: 8.3
Where to Watch: N/A
This excellent action anime involves immortals, alchemists, gangsters, outlaws, and an elixir of immortality spread over many decades. And thus, in 1711, the mixture of immortality is given to the bunch of alchemists on the condition that they must kill each other till only one remains among them.
21. Black Clover
Director: Tatsuya Yoshihara, Ayataka Tanemura
Writer: Kazuyuki Fudeyasu, Kanichi Katou
Cast: Dallas Reid, Cris George, Jill Harris
IMDb Rating: 8.3
Where to Watch: DirecTV, Spectrum on Demand, Adult Swim, VRV, Crunchyroll, Funimation Now
The action anime follows Yuno and Asta, who gets abandoned at the same church and have since then lived together. When they were children, they promised each other that they would compete to know who was the best Wizard king.
But when they grew up, their distinct abilities became visible. While Yuno was intelligent and thoughtful in controlling magic, Asta, on the other hand, had no magic and trained his physical body a lot to cover up his lack of magic.
At the age of 15, Yuno received his Grimoire, on which he found one of the four-leaf clover signs to be present, but unfortunately, Asta did not receive any Grimoire. But when Yuno is threatened, the rue powers of Asta get revealed, and he receives the Grimoire with a five-leaf clover symbol, also known as black clover. Thus, the two friends head out with the same goal set for themselves. Indeed among the best action anime.
Although this shounen anime does not offer something great to watch overall, it does cover up to be a joyful experience. The resilient main character is what adds to the beauty of the show. Stream it on DirecTV, Spectrum on Demand, Adult Swim, VRV, Crunchyroll, or Funimation Now.
20. My Hero Academia
Director: Kenji Nagasaki, Tomo Ōkubo, Masahiro Mukai
Writer: Yōsuke Kuroda
Cast: Daiki Yamashita, Nobuhiko Okamoto, Ayane Sakura
IMDb Rating: 8.4
Where to Watch: Funimation Now, Hulu, Crunchyroll, VRV
In this superhero genre, also known as Boku No Hero Academia, Izuku Midoriya loves superheroes, but he owns no powers in a world full of superhumans. But his hopes to become the best superhero get fulfilled when he inherits the management of the world's best superhero named All Might. But when he enrolls himself in high school for heroes, he realizes that becoming a superhero is much more complex than it appears to be.
Although many of you might find the plot to be somewhat childish, its fantastic action scenes that are unpredictable and unique make it worth its praise. You can enjoy it on Funimation Now, Hulu, Crunchyroll, and VRV.
19. Dororo
Director: Kazuhiro Furuhashi
Writer: Yasuko Kobayashi
Cast: Jason Douglas, Rio Suzuki, Mugihito
IMDb Rating: 8.4
Where to Watch: Amazon Prime Video
Daigo Kagemitsu promises to offer the parts of his unborn baby to 48 demons in return for the absolute rule of the country. So when his baby boy is born, he throws him into the river, hoping he will die, but the boy gets into the hands of a kind sage who adopts him.
The boy is replaced with prosthetics in place of body parts. He grows up and gets called Hyakkimaru. And whenever he defeats a demon, one of his body parts gets restored. One day Hyakkimaru saves a boy named Dororo from a group of men who tried to rob him. Thus the two travel to the countryside to defeat the demons who possess the body parts of Hyakkimaru.
18. JoJo's Bizarre Adventure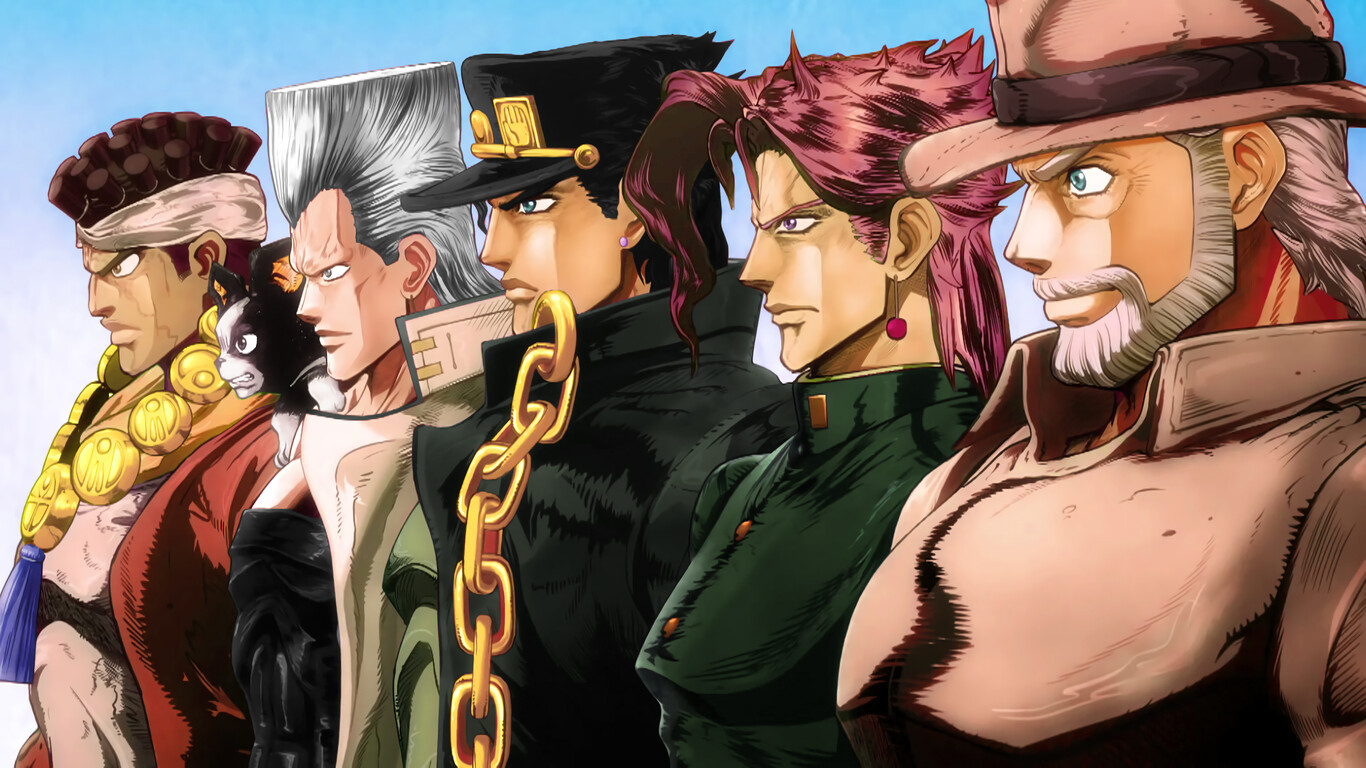 Director: Naokatsu Tsuda
Writer: Yasuko Kobayashi
Cast: Matthew Mercer, David Vincent, Daisuke Ono
IMDb Rating: 8.4
Where to Watch: Netflix, Hoopla, Peacock, Peacock Premium, Pluto TV, VRV, Tubi TV, Vudu, Crunchyroll
The action anime JoJo's Bizarre Adventure follows the struggles of the Joestar family against the veil. In part 1, Jonathan Joestar defeats his adoptive, cunning, and ruthless brother named, Dio Brando. Part 2 sees the misadventures of the grandson of Jonathan named Joseph Joestar, who learns the Ripple to defeat the old hostile beings called Pillar Men who created the Stone Mask.
In part 3, Jotaro Kujo, along with his group, travels to Cairo from Tokyo to save his mother's life by defeating Dio, who was resurrected once again. Finally, part 4 showcases Josuke Higashikata, the illegitimate son of Joseph, along with his friends seeking out the culprit of a series of decade-long homicides.
In the fifth part, the son of Dio, named Giorno Giovanna, tries to rise within the Neapolitan mafia by subverting its most powerful gang.
17. Rurouni Kenshin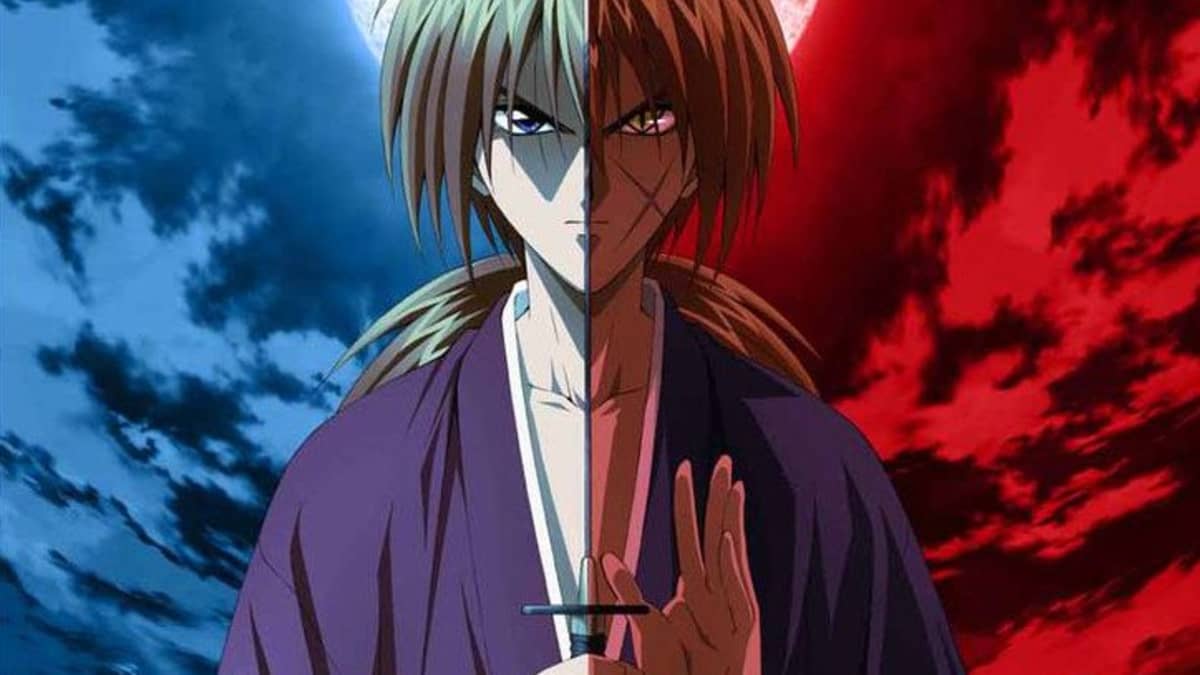 Director: Kazuhiro Furuhashi
Writer: Michiru Shimada, Michiko Yokote, Masashi Sogo, Yoshiyuki Suga, Nobuaki Kishima, Akemi Omode
Cast: Mayo Suzukaze, Dorothy Elias-Fahn, Richard Cansino
IMDb Rating: 8.4
Where to Watch: Funimation Now, HBO Max, VRV, Crunchyroll, Hulu
Kenshin Himura, a manslayer who played a crucial role in fighting against Tokugawa Shogunate, takes his reverse blade sword and pledges not to slay anyone. Thus, to repent his deeds, he helps the innocent. But after being saved Kenshin from the mafia, Yahiko Myojin joins the dojo as a student where Kenshin has also lodged.
After losing a duel with Kenshin, Sanosuke becomes an acquaintance of Kenshin, and thus all of them then engage in helping the innocent. Therefore, to uphold JusticeJustice when a series of incidents questions his values, he uses his reverse blade for the right.
The excellent beginning, mysterious yet likable main and unique characters, and thrilling confrontations are what have made Rurouni Kenshin a popular one. If you want to watch this one, head straight to either Funimation Now, HBO Max, VRV, Crunchyroll, or Hulu.
16. Yu Yu Hakusho
Director: Noriyuki Abe
Writer: Yukiyoshi Ōhashi
Cast: Nozomu Sasaki, Justin Cook, Christopher Sabat
IMDb Rating: 8.4
Where to Watch: Funimation Now, Hulu, Tubi TV
Yu Yu Hakusho is the action anime that is the story of Yusuke Urameshi, a 14-year-old lousy personality who took the Spirit world by surprise when he ended up sacrificing himself while saving a child from ongoing traffic.
But Yusuke soon learns that he died too soon and has a chance to get resurrected and bring his body back to life. Thus once before, he becomes a Spirit detective along with others and thus begins his life full of adventures, one after the other. Stream it on Funimation Now, Hulu, and Tubi TV.
15. Naruto
Director: Hayato Date
Writer: Katsuyuki Sumisawa, Junki Takegami
Cast: Junko Takeuchi, Maile Flanagan, Kate Higgins
IMDb Rating: 8.4
Where to Watch: Netflix, Hulu, Peacock, Peacock Premium, VRV, Tubi TV, Vudu, Crunchyroll, The Roku Channel, Pluto TV
In the hidden village of Konoha, there lived a demon fox who, whenever it enabled one of the nine tails to swing, caused a tsunami. Thus, the fourth Hokage locks the demon fox inside a newborn Naruto in return for his life. The boy grew up with no family or friends, and all the villagers hated him as they believed him to be a demon. But the boy had a bright personality.
Thus, Naruto's only aim is to become a top Hokage and make people realize his true identity. Inspiring, creative, touching, and relatable has made Naruto a household anime that enjoys the position of being among the most popular ones in the entire world. Not to forget, this one is also among the best action anime out there! So definitely watch it on Netflix, Hulu, Peacock, Peacock Premium, VRV, Tubi TV, Vudu, Crunchyroll, The Roku Channel, and Pluto TV.
14. Neon Genesis Evangelion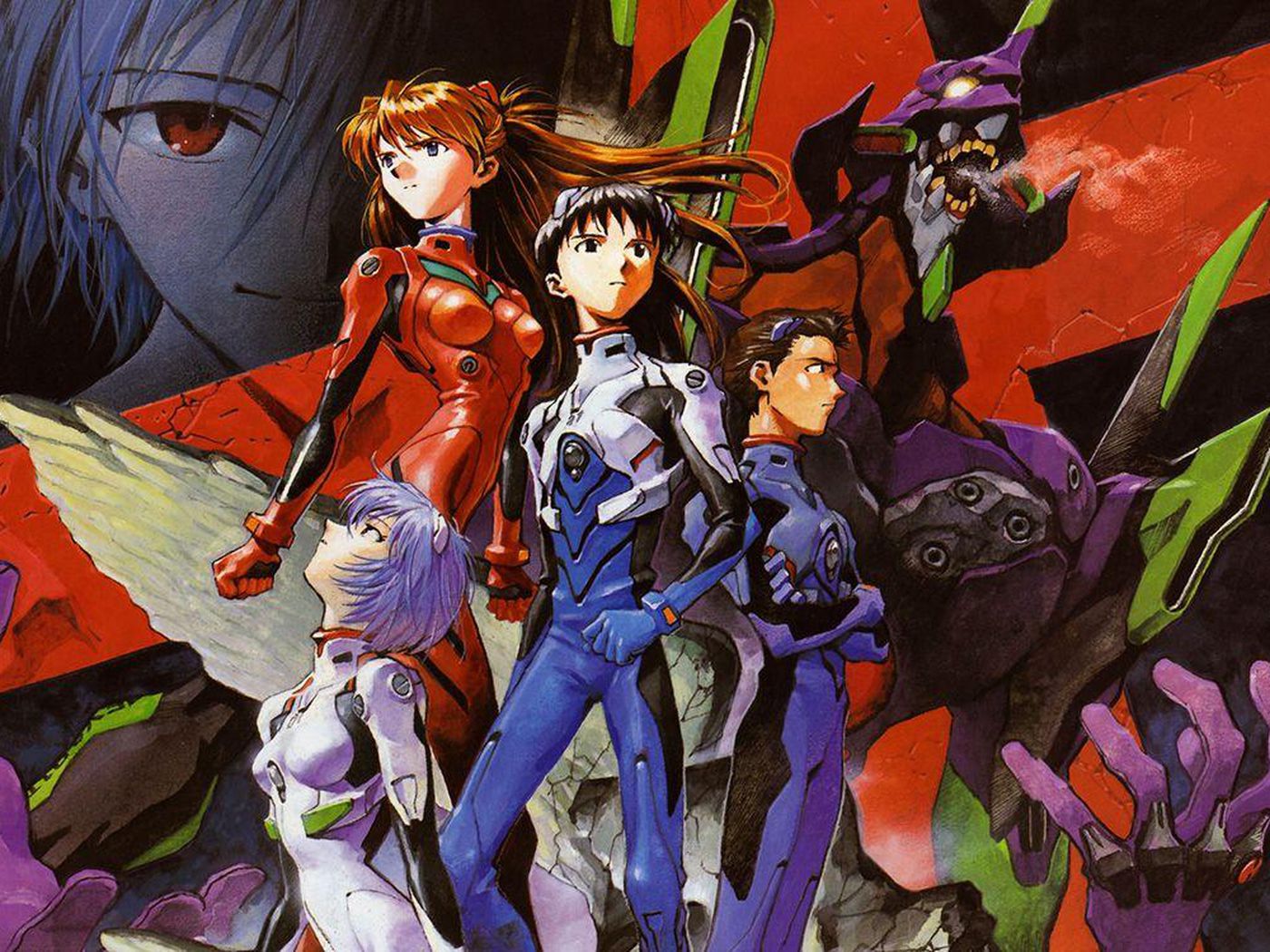 Director: Hideaki Anno
Writer: Hideaki Anno
Cast: Megumi Ogata, Megumi Hayashibara, Kotono Mitsuishi
IMDb Rating: 8.5
Where to Watch: Netflix
Set in 2015, the action anime sees a few 14-year-old EVA pilots trying to stop the Angels from attacking the Earth. But utterly new to it, the very young Shinji Ikari is pressurized to take control of the gigantic organic mecha named EVA-01 that has been made by NERV and is the only way to stop the attack of the Angels.
13. Fullmetal Alchemist
Director: Seiji Mizushima
Writer: Shō Aikawa
Cast: Vic Mignogna, Aaron Dismuke, Romi Park
IMDb Rating: 8.5
Where to Watch: N/A
This action anime sees the Elric brothers who lost their mother, and their father abandoned them long ago. To bring their mother back to life, they perform a human transmutation, leading them to lose their bodies due to the law of equivalent exchange.
Edward now has only option to be part of the military to achieve some privileges that could help restore the original state of his brother. But war is just about to break out, which ultimately forces them to question their morals and value human life.
One of the critical elements that have made Fullmetal Alchemist a popular anime is its incredibly intricate portrayal of human emotions from the very beginning. One moment you might be laughing, and the other, you might be sad or shocked. That is the beauty of the show that makes it worth watching atleast once. The second part of the series is Fullmetal Alchemist Brotherhood, an interesting watch.
12. Mob Psycho 100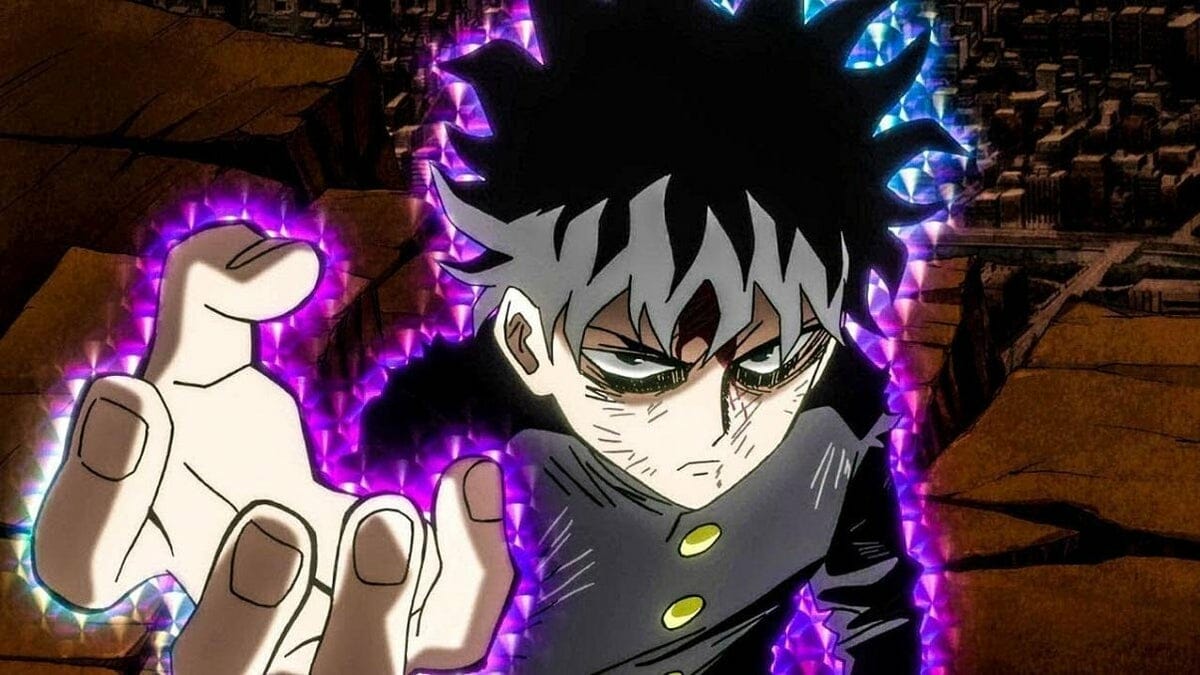 Director: Yuzuru Tachikawa
Writer: Hiroshi Seko
Cast: Setsuo Ito, Takahiro Sakurai, Akio Ôtsuka
IMDb Rating: 8.6
Where to Watch: Crunchyroll, HBO Max, Funimation Now, VRV
Mob Psycho 100 follows a young boy with psychic abilities named Kageyama Shigeo. Also known as Mob, Shigeo knew from a very young age that he could bend a spoon of lift things using his mind, but he soon used his abilities when he grew up because of the negative publicity he received from the public due to it.
His only aim in life at this point is to befriend Tsubomi, a girl in his class, but eventually, he ends up realizing what his true purpose in life is. You can view mob Psycho 100 on various OTT platforms like Crunchyroll, HBO Max, Funimation Now, and VRV.
11. One Piece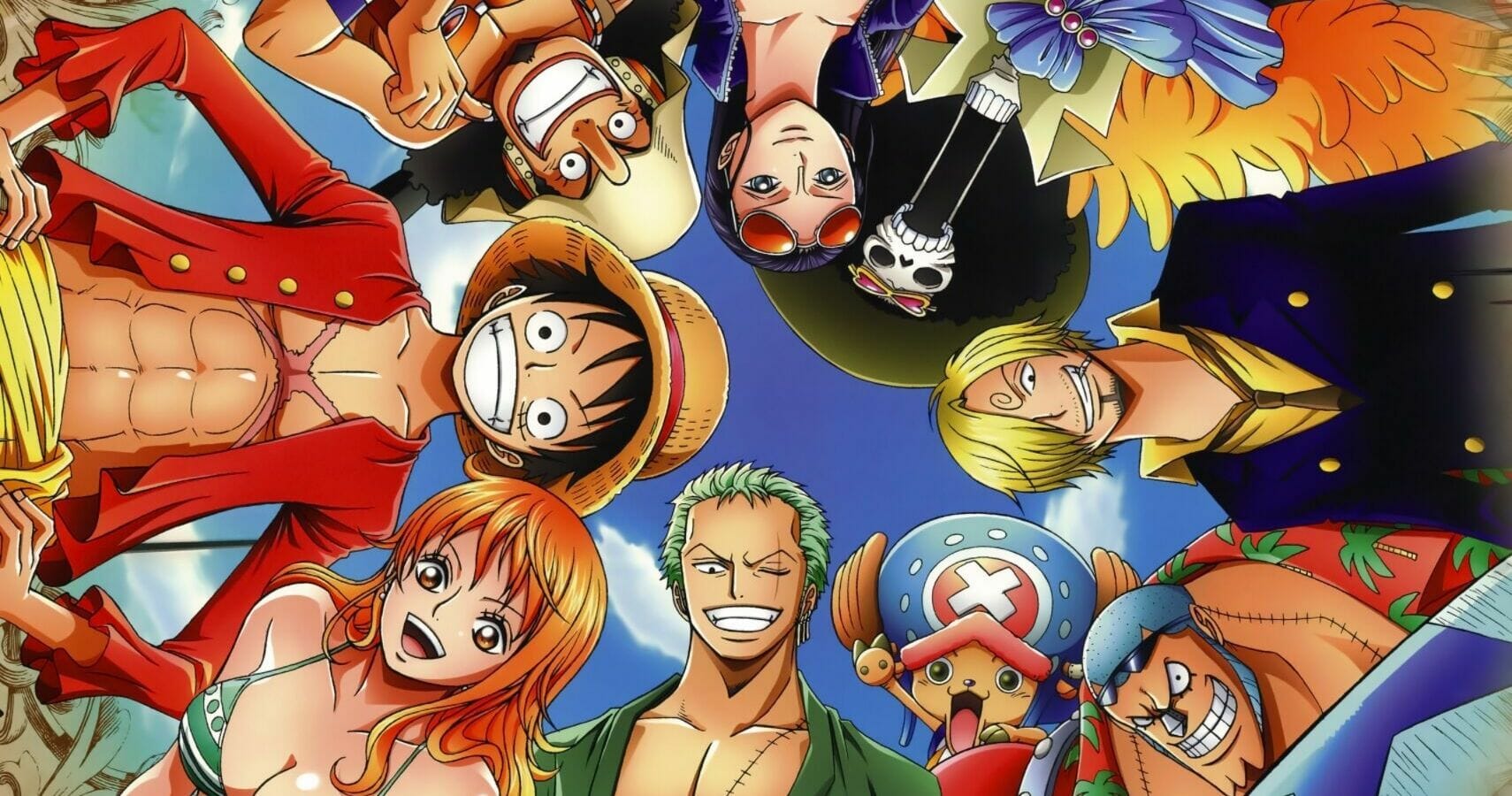 Director: Kōnosuke Uda, Munehisa Sakai, Junji Shimizu, Tatsuya Nagamine, Hiroaki Miyamoto, Aya Komaki, Toshinori Fukazawa, Kōhei Kureta, Satoshi Itō
Writer: Junki Takegami, Shōji Yonemura, Hirohiko Kamisaka
Cast: Mayumi Tanaka, Tony Beck, Laurent Vernin
IMDb Rating: 8.7
Where to Watch: Pluto TV, Hoopla, Funimation Now, Hulu, Crunchyroll, Tubi TV, Netflix
After accidentally consuming the Devil fruit, Donkey D. Luffy ends up gaining the properties of rubber. The series draws inspiration from a manga of the same name by Eiichiro Oda and follows the journey of Luffy and his fellow pirates as they explore the Grand Line while looking for hidden treasure and attain the title of the Pirate King. Thus, this is one of the best action anime and is the character's right. To enjoy it, head on platforms like Pluto TV, Hoopla, Funimation Now, Hulu, Crunchyroll, Tubi TV, or our very favorite, Netflix.
10. Berserk
Director: Naohito Takahashi
Writer: Yasuhiro Imagawa
Cast: Marc Diraison, Nobutoshi Canna, Carrie Keranen
IMDb Rating: 8.7
Where to Watch: N/A
Berserk is the story of Guts, who the mercenary group bought up. But one day, in self-defense, he ends up killing his guardian and thus runs away. After many years he meets Griffith and The Band of the Hawk.
The Hawks fight in the old war for the King of Midland and win against the neighboring empire. This enables them to become King's guards. But once they reach the top, the plot twists, and something unexpected happens.
Be it manga or the anime itself, Berserk has remained among the best action anime because of its actual portrayal of human nature and how the world is and makes us find our path. Thus it leads to a strong example.
9. Gintama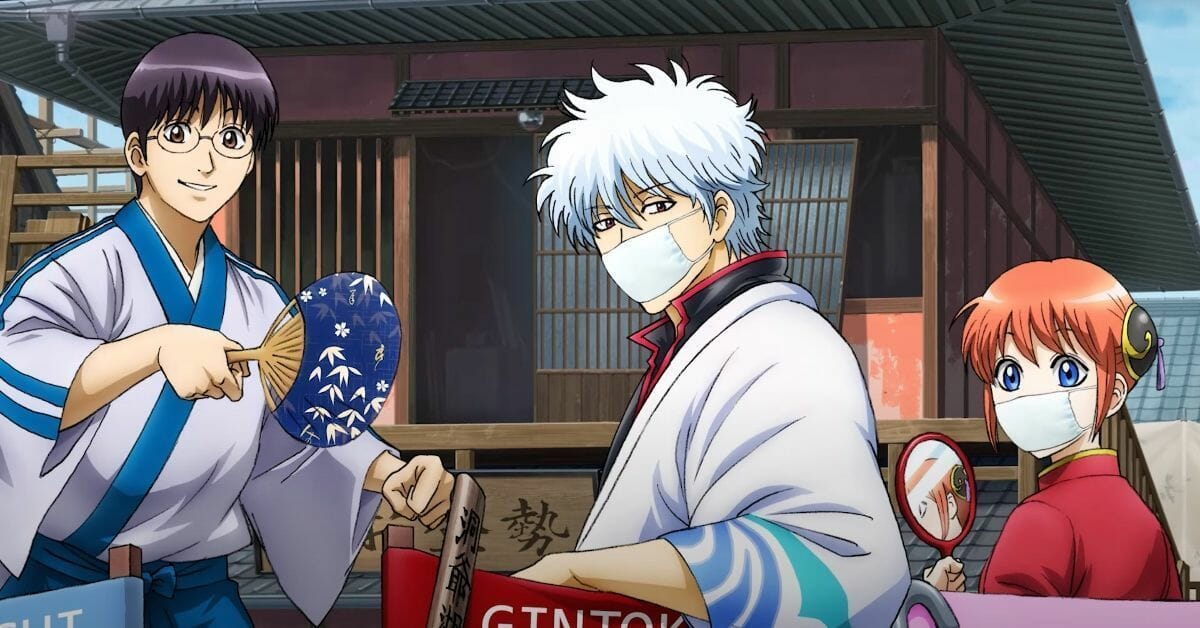 Director: Shinji Takamatsu, Yōichi Fujita
Writer: Akatsuki Yamatoya
Cast: Tomokazu Sugita, Daisuke Sakaguchi, Rie Kugimiya
IMDb Rating: 8.7
Where to Watch: Hulu, Crunchyroll, VRV
Gintama showcases the attack on Japan by the spaceships owned by extraterrestrial beings. Thus Shogunate ends up becoming the slave of alien invaders. All the samurais have been disarmed and instead work as workers and struggle to make ends meet.
The anime shows the tale of Gintoki, a samurai who is willing to take up any job to survive and does not believe in sticking by the rules. Thus, Gintoki and his pals are among the very few who still remember the morale of a swordsman but end up creating trouble wherever they go.
8. Jujutsu Kaisen
Director: Sunghoo Park
Writer: Hiroshi Seko
Cast: Junya Enoki, Adam McArthur, Yûichi Nakamura
IMDb Rating: 8.7
Where to Watch: Crunchyroll, Funimation Now, VRV, HBO Max
The plot showcases a kind boy Yuji Itadori who joins the Occult Club of his school to have some fun but instead learns that the club members happen to be actual sorcerers and can manipulate the energy of others for their use.
But soon, to protect his friends from the demon Sukuna, Yuji ends up eating the finger Sukuna and becomes the host of the monster. But he learns that he has inherited magic skills that enable him to control his power without demons.
So to free himself from the demon, he joins the Tokyo Metropolitan Magic Technical College to eat all the fingers of Sukuna.
Since its debut in 2020, Jujutsu Kaisen has been loved and is among the best action anime with relatable characters, funny scenes, good fight scenes, and a great plot. We would not like to say more and want you to watch it and decide what you feel about the show. You can catch it on Crunchyroll, Funimation Now, VRV, or HBO Max.
7. Dragon Ball Z
Director: Daisuke Nishio, Shigeyasu Yamauchi
Writer: Takao Koyama
Cast: Doc Harris, Christopher Sabat, Scott McNeil
IMDb Rating: 8.7
Where to Watch: Funimation Now
Well, this name should not come as a shocker because every kid out there has heard about this famous anime at some point in their lives! Son Goku is a solid and powerful fighter and guardian of Justice on Earth, and he must do anything to protect the planet from Saiyan Warriors. But instead, they work for Frieza, the space warlord.
Thus, to save humanity and loved ones from the unexpected threats by the enemies, Goku must team up with Piccolo and do the needful. Many argue that Dragon Ball Z is one of the best action anime ever created and believe that no other anime has better adventure, more significant fight scenes, good choreography, and action scenes. So if you have watched it already or want to rewatch it, then head to Funimation Now to enjoy it. A definite watch, without a doubt!
6. Demon Slayer
Director: Haruo Sotozaki
Writer: Ufotable
Cast: Natsuki Hanae, Yoshitsugu Matsuoka, Hiro Shimono
IMDb Rating: 8.7
Where to Watch: Netflix, Crunchyroll, Funimation, Hulu, VRV
Tanjiro Kamado is a soft-hearted young lad who is forced to turn into a demon slayer when his family gets slaughtered by the demons, and his sister Nuzuko gets slowly changes into a nightmare. Thus, his only aim is to take revenge for the death of his family members and make his sister back into a human.
It is one of the popular anime that has been inspired by manga of the same name. The story of the anime is continued in the form of a movie. Since its release, Demon Slayer has been a popular and recommended watch due to its crucial plot points of hope, loss, and perseverance. So if you haven't got your hands on one of the best action anime to date, then watch it on Netflix, Crunchyroll, Funimation, Hulu, or VRV and find it out for yourself.
5. Vinland Saga
Director: Shūhei Yabuta
Writer: Kenta Ihara, Hiroshi Seko
Cast: Kellen Goff, Ben Diskin, Keith Silverstein
IMDb Rating: 8.8
Where to Watch: Amazon Prime Video
Vinland Saga is about Thorfinn, a young man who has the fire of revenge burning in his heart for the murderer of his father. He is presented with various hurdles and conflicting emotions as he tries to thrive alone to achieve his target.
The modern classic became one of the best action anime to come out in 2019. The audience heavily praised its well-written storyline, and the characters have naturally evolved throughout. You can buy/rent Vinland Saga on Amazon Prime Video.
4. Steins; Gate
Director: Hiroshi Hamasaki, Takuya Satō
Writer: Jukki Hanada
Cast: Mamoru Miyano, Asami Imai, Kana Hanazawa
IMDb Rating: 8.8
Where to Watch: Hulu, Funimation Now, Crunchyroll
The anime is about a university student, calling himself Crazy Mad Scientist Hououin Kyouma, named Okabe Rintarou, who is working with his lab members on a microwave device that he can use to send messages to the past. Thus, they must work in secret to not get exposed, as this could help them beat SERN, the evil organization, and their not-so-good plans.
The classy characters and animation make Steins; Gate a good action anime to invest time in. The visual touches are fun to watch and would not be boring at any point. So we recommend this action genre to watch on Hulu, Funimation Now, or Crunchyroll.
3. Cowboy Bebop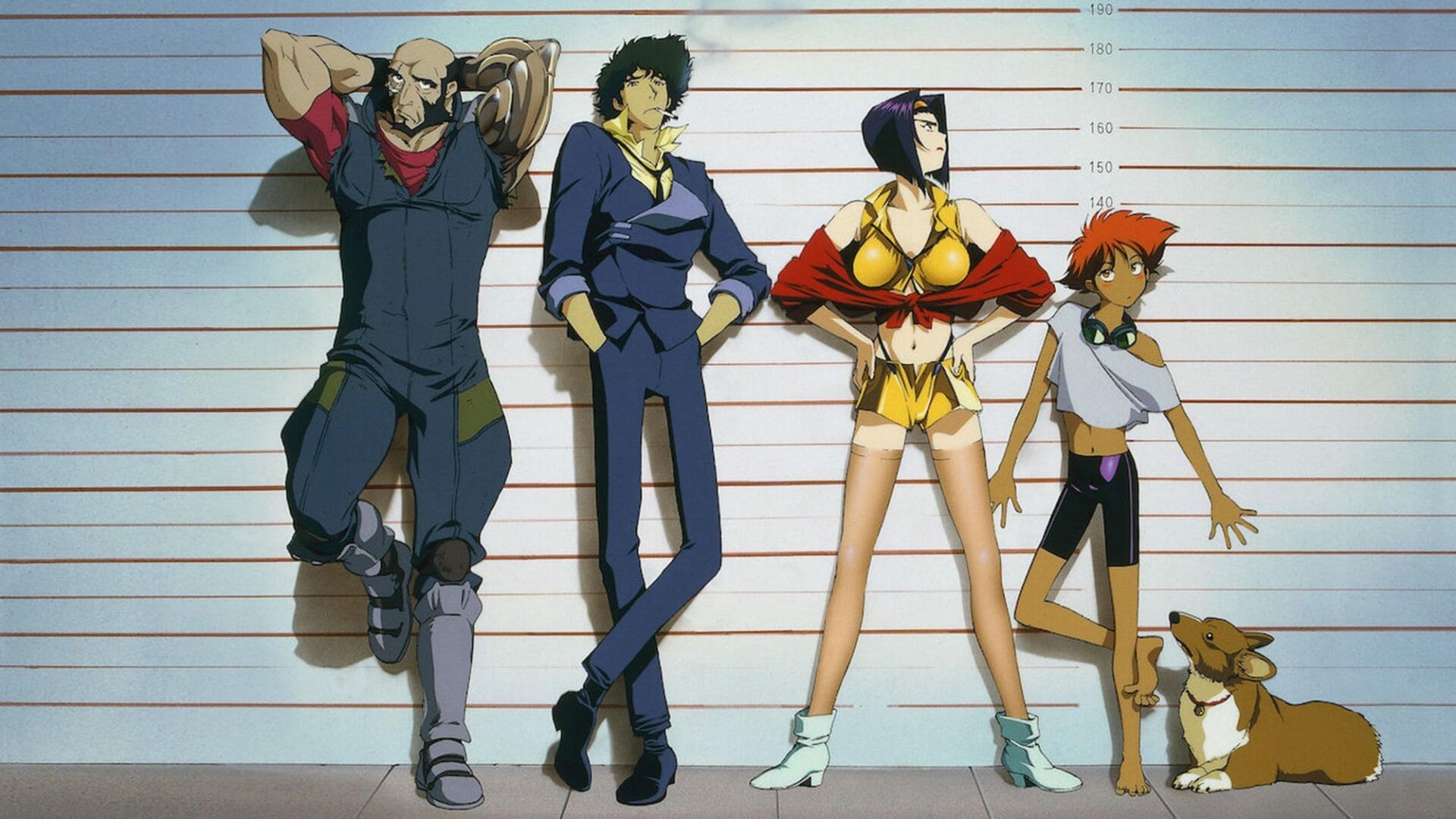 Director: Shinichirō Watanabe
Writer: Keiko Nobumoto
Cast: Kôichi Yamadera, Unshô Ishizuka, Megumi Hayashibara
IMDb Rating: 8.9
Where to Watch: Netflix, Tubi TV, Hulu
The story is set in the future in 2071, when humans remain desperate for power and strength despite conquering various stars and planets. Jet Black and Spike Spiegel, the spacefaring bounty hunters, live among the stars and struggle to make ends meet.
But the situation becomes more complicated for them when they decide to adopt Ein, the super dog, and persuade Edward, the young hacker, and Faye Valentine. The group of five is yet to witness some crazy stuff they did not anticipate.
Although it is evident that we do not seem to rely much on logic when it comes to anime, be it action anime, The only factor that keeps us wanting to watch more of the anime series is the development of its characters and how well the story is being connected with its emotional journey. And for Cowboy Bebop, this is precisely what it looks like. So do not forget to catch this among the best action anime on Hulu, Netflix, or Tubi TV.
2. Attack on Titan
Director: Tetsurō Araki, Masashi Koizuka, Yuichiro Hayashi, Jun Shishido
Writer: Yasuko Kobayashi, Hiroshi Seko, Shintarō Kawakubo
Cast: Yûki Kaji, Marina Inoue, Yui Ishikawa
IMDb Rating: 9
Where to Watch: Netflix, Tubi TV, Hulu. DirecTV, Crunchyroll, Funimation Now, Adult Swim, Spectrum on Demand, VRV
The premise sees the near extinction of humans by the Titans. The sole reason these tall creatures hunt humans is mainly for pleasure purposes and not for eating. But somehow, a group of individuals manages to isolate themselves on an island protected from all sides by tall walls.
Then time passes, and humans do not see a trace of titans for the longest time until the present time when a small boy Eren and his foster sister Mikasa and childhood friend, Armin, see that the titan has destroyed the walls of the city. Slowly smaller titans enter the town and begin to eat the humans. When Eren sees his mother being eaten alive by one of them, he seeks revenge and destroys every titan.
The good scores of the action anime series are the product of great story and character building that seems to have immense potential and keeps you engaged till the very end. You can stream it on several platforms like Netflix, Tubi TV, and Hulu. DirecTV, Crunchyroll, Funimation Now, Adult Swim, Spectrum on Demand, and VRV. So do not forget to watch this best action anime.
1. Hunter X Hunter
Director: Hiroshi Kōjina
Writer: Atsushi Maekawa,Tsutomu Kamishiro
Cast: Issei Futamata, Megumi Han, Cristina Valenzuela
IMDb Rating: 9
Where to Watch: Netflix, Tubi TV, Hulu, Crunchyroll, Peacock, Peacock Premium, Hoopla, VRV, HBO Max, The Roku Channel, Vudu
The story of Hunter X Hunter follows the journey of a young boy named Gon Freecss, who believed, in fact, that his father was long dead. But he soon learns from the Hunter Kite that his father was very much alive but was living as a top Hunter on the mountain and engaged in finding treasures, exotic creatures, curiosa, and others.
So Gon decides to become a Hunter himself, and for that, he is required to pass the Hunter Examination. He meets and makes friends with Leorio, Kurapika, and Killua, the fellow contestants. The journey will tell how he manages to overcome the challenges to become the top Hunter in the world and eventually meet his father.
This challenging yet entertaining action anime Hunter X Hunter is among the best action anime. Its popularity is due to engaging characters, beautiful animation, the portrayal of gang warfare, great plotline, and relatable characters. You can view Hunter X Hunter on many platforms like Netflix, Tubi TV, Hulu, Crunchyroll, Peacock, Peacock Premium, Hoopla, VRV, HBO Max, The Roku Channel, and Vudu. They either require a subscription fee or offer a free trial.
Although some of them might be missing from the list, like Akame Ga Kill, One Punch Man, Code Geass, Fullmetal Alchemist Brotherhood, Tokyo Ghoul, and others, we hope the list that is given above gives you some entertaining watches that you can enjoy and get action-packed fun, because after all we human beings love some adventure in our lives! Amazing action anime series are indeed fun to watch!