Pink hair is rarely seen in mainstream live-action television or movies. No, this is an animation phenomenon. And so here we are again with the list of the best and most beautiful and pretty pink-haired anime characters.
It's debatable whether artists create these figures to be more distinctive, farther from reality, or simply because they're so attractive. But one thing is sure: there are a lot of pink-haired heroines in anime!
And because there are so many adorable/psychotic/notable pink-haired personalities in anime, we would like to learn about them all.
There are no restrictions on the color of a character's hair; blue, green, grey, bi-color, you name it! We've seen creatures with hair hues that span the whole color range. Colors are frequently assigned a meaning.
Pink, for instance, is commonly linked with romance, pleasure, and femininity, but in anime, all of those associations are thrown out the window. You could come across a figure with gorgeous light pink hair who also seems to be a psychopath, or you might come across a character who is the essence of virtue.
Here is some Pink haired anime girl character design!
Pink Hair Anime Character List-
25. Akira Kogami
Anime: Lucky Star
I suppose you shouldn't judge a book by its pretty cover.
At first sight, Kogami appears to be as cute as it gets. She has adorable catchphrases, pink hair, a cheerful demeanor, and everything!
Once you're on her nerves, the mask comes off, and you find she has a big mouth. She does, however, have her reasons. The entertainment industry can truly exhaust a person.
24. Nurse Joy
Anime: Pokémon
Everyone who grew up in the 1990s or 2000s had a crush on this nurse.
After a hard day of making your Pokémon beat each other up, it's always lovely to be greeted with a kind grin.
As if no one ever questioned whether their Pokémon were safe with her. Then there came the revamp for the Black and White series. I'm undecided. My nostalgia is enraged, yet she looks much cuter today.
23. Ai Fuyuumi
Anime: Ore no Kanojo to Osananajimi ga Shuraba Sugiru
Cupid didn't check before pelting this one with arrows.
Because Ai is a tsundere, you may expect a lot of pent-up emotions, storming off, the odd "bakka" with a touch of violence, and so on.
She seemed to be in desperate need of affection as well. Her appetite is in the red, thanks to her writing fanfiction about herself and her childhood pal to her lover, who attends another school.
22. Meroune Lorelei
Anime: Monster Musume
I've heard that video games can have a negative impact. But what about the Little Mermaid?
Meroune has unique life goals from the beginning.
The first goal was to live the Little Mermaid's narrative, even though staying on land for too long may kill her. Then it was just about everything sad. Something had to be tragic about it, whether it was unrequited love, her lover dying, or herself dying.
21. Shuna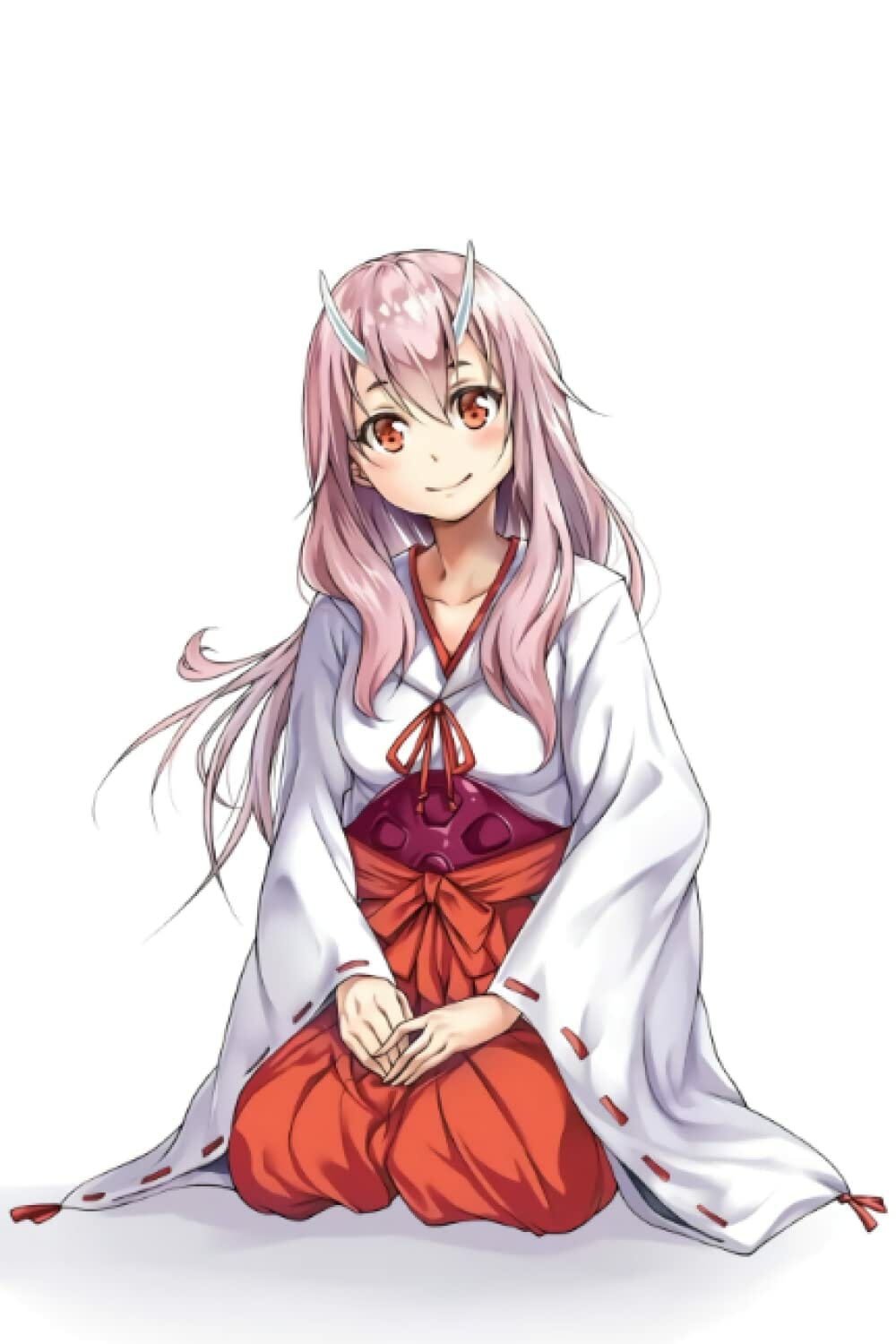 Anime: That Time I Got Reincarnated as a Slime
Talk about a makeover.
Shuna changed from being a pretty tiny kid to a maybe still under-aged but beautiful adult after being named by Rimuru!
By design, the Kijin is among the most remarkable characters. Shuna's status as their princess elevates her above the rest.
She's also incredibly trustworthy, as her diplomatic abilities have aided the slime kingdom several times.
20. Vanessa Enoteca
Anime: Black Clover Vanessa
Vanessa is like that the wizarding world hasn't invented breathalyzers. Otherwise, her flying days would be over.
Like the woman likes her alcohol. At least she's always in a good mood and oddly flirtatious. She looked amazing with her pink hair.
Her magic is also one of the more interesting ones, as, after a major buff, her presence on the battlefield is very noticeable. Especially because she is extremely hard to counter.
19. Kenpachi Zaraki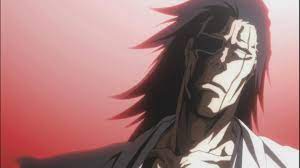 Anime: Sword Art Online
Because she is one of the pink-haired anime girls, I suppose it would be more appropriate to call her Lisbeth.
However, according to SAO rules, it still counts. Lisbeth is perhaps the most intelligent of the stuck individuals. Think she took up the sword and died in vain? No!
This pink-haired beauty had become a blacksmith and one of the greatest. And then she was paid by people dying, so she never had any disgruntled clients.
18. Aries
Anime: Fairy Tail Series
Isn't she the cutest thing ever with pretty pink hair from fairy tail?
Aries is a shy, gentle, and courteous sign; therefore, never make her sad.
She does have offensive spells, but I wouldn't mind being drowned in pink wool and put to sleep… If I'm being honest, that sounds like a godsend, especially in an anime character like aries from fairy tail.
17. Mei Hatsume
Anime: Boku no Hero Academia (My Hero Academia)
Mei is far from the most powerful figure in this universe. But I doubt Deku could match her ambition.
Wanting nothing more than for her "kids" to be seen by the world, she is prepared to work nonstop for days on end, never losing her grin.
Her unique ability allows her to perceive even the most minute details of any machine, precisely adapting to creating the heroes' support gear.
16. Yui
Anime: Angel Beats!
Yui isn't a strong enough term to describe her fluffy pink hair.
I'm sure she'd bounce off the walls a day in an oddly cute array of gymnastics if she could. And her lips move as quickly as her body since she chatters a lot in a very loud voice.
As well as sneak into their DMs if given a chance. We have no understanding of why she is this way. And don't look into it; instead, observe her current actions.
15. Yuno Gasai
Anime: Mirai Nikki
You knew she'd eventually end up on this list with her baby pink hair split anime girls, didn't you?
One of the most well-known yandere in anime is why people cringe when they hear the word "Yuki." There's no doubting Yuno's love for chocolate puffs.
Nonetheless, she's an interesting character. She has inspired admiration and dread in… everyone by becoming an utter beast on the battlefield.
14. Mexiah Furan/Doll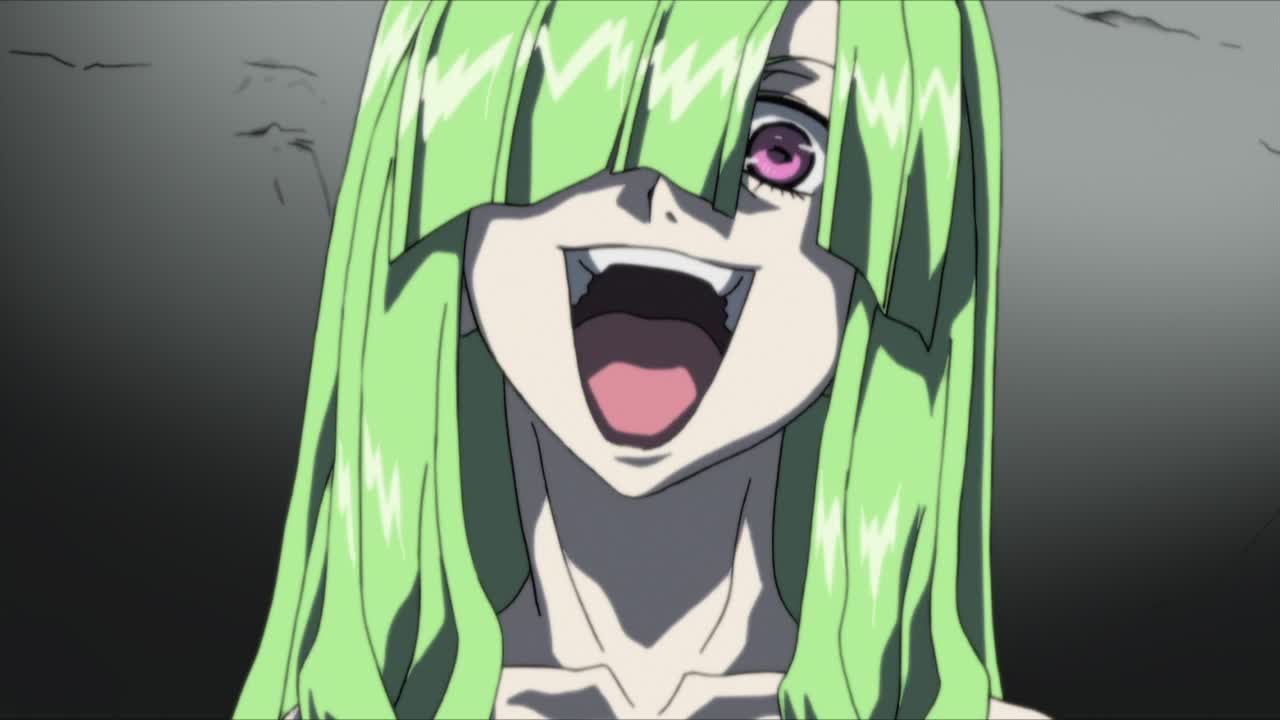 Anime: Tenchi Muyo!
I guess I shouldn't have included her Doll form here, as her hair turns green.
But who cares about Doll? She likes to murder and such. MexiahSo is where it is at. Although still a bit cruel at times, definitely a step up from her Pinocchio form.
Mexiah is also quite the lady's man. I mean, woman, as we're given a glimpse of her lying with multiple female students in bed… it all adds up.
13. Isuke Inukai
Anime: Riddle Story of Devil
I don't recall Assassination Class being this bloodthirsty.
Isuke is one of the first killers we encounter, using the Mister T route. I'm not sure if she's astute enough to be an effective killer, but she certainly has the necessary ruthlessness. It also helped that she is really fond of cash. Murder and Benjamins, as we all know, go hand-in-hand.
12. Dorothy Unsworth
Anime: Black Clover
Dorothy, the skipper with pinkish-purple hair, has been a mystery for a long time. She was always napping and tagging along with the other commanders while asleep.
This little cliché made much more sense once her talents were revealed. She's a tremendously strong magician who might appear unstoppable if you don't utilize your brain.
Even with a snot bubble flowing out of her nostril, she's one of the series' cutest characters.
11. Mine
Anime: Akame ga Kill!
Remember how shooters are generally level-headed? My wife, however, clearly did not get the memo. Mine taunted Tatsumi often after joining the Night Raid since he was a total newbie in the business.
She has also demonstrated strong jealousy anytime anyone touches her guy. So, a cute, pink-haired, easily irritated, superb sniper? What could be bad for the general public?
10. Ritsu
Anime: Assassination Classroom
I'm not sure if humanity is prepared for Ritsu.
If you really can not tell from the photo, she's a superbly designed machine. And, given the program she's from, she's a "Get into the helicopter" type of character.
She's cold-blooded and first cares nothing about the safety of everyone in the class, choosing for a direct, shoot for hours on end murder. She does have a healthy moe update later on.
9. Jibril
Anime: No Game, No Life
Perhaps it's just my taste, but her game versus Sora and Shiro was by far the most fun. I've never been more excited about someone sitting on a chair and simply spitting words.
And she's a fair foe, having been revealed to be one of the show's sharpest protagonists. In addition to the tweedle cleverly and tweedle sharper. She's also the prettiest teacher I've ever seen (in anime). Prettiest of all pink-haired anime girls.
8. Mina Ashido
Anime: Boku no Hero Academia (My Hero Academia)
Mina is, without a doubt, the coolest person in class 1A. She has some wicked dancing skills, is typically chill, and gets along well!
Her peculiarity enables her to emit acid, but not the psychedelic sort, rather the Raiders of the Lost Ark kind, which provides her with strong attacking skills and some sick movement.
Above all, she has the spirit of a protagonist since she was fearless even as a child. She was also one of the few onlookers that approached Mister Metalica
7. Euphemia li Britannia
Anime: Code Geass
Nunnally is the sweetheart, while Euphemia is the more proactive family member. Okay, she's not as proactive as Lelouch, but she's up there! She fights for the crown to stop inequality and enlists our second-best lad Suzaku as her knight.
She has demonstrated courage and general care for her people on several occasions. Above importantly, when Suzaku found himself in hot water, she issued one of the nicest instructions ever given to a knight.
6. Zero Two
Anime: Darling in the FranXX
In terms of character introductions, Zero Two had a notable one. Stepping out of the water naked and holding a fish in her mouth, she looked like a lovely mermaid.
She provides many of the show's aww moments while also bringing some epicness to the table. By the end, she's a little Gurren Lagann, but her and Hiro's love never wavered. And I'll always roll my r's when I say, sweetheart.
5. Trish Una
Anime: JoJo's Bizarre Adventure: Golden Wind
When I look at Trish, I think of one word: spunk. True, she was a bit spoiled at first, requesting only the nicest and most expensive items be provided to her.
But then there were some serious daddy difficulties, and "issues" isn't a strong enough term. She becomes more down-to-earth, outspoken, and helpful after that. She even wakes her Stand, who was named just after the spiciest senoritas ever.
4. Nonon Jakuzure
Anime: Kill la Kill
Miss Double Negative's strength is obvious since she is one of the elites and the closest to Satsuki.
She'll beat all of her opponents with the strength of her Goku outfit and the strength of her song.
She compensates for her small stature by wearing the most extravagant hat on the market and is frequently caught disparaging one of the aristocracies. She was one of the prettiest pink-haired anime girls.
3. Morgiana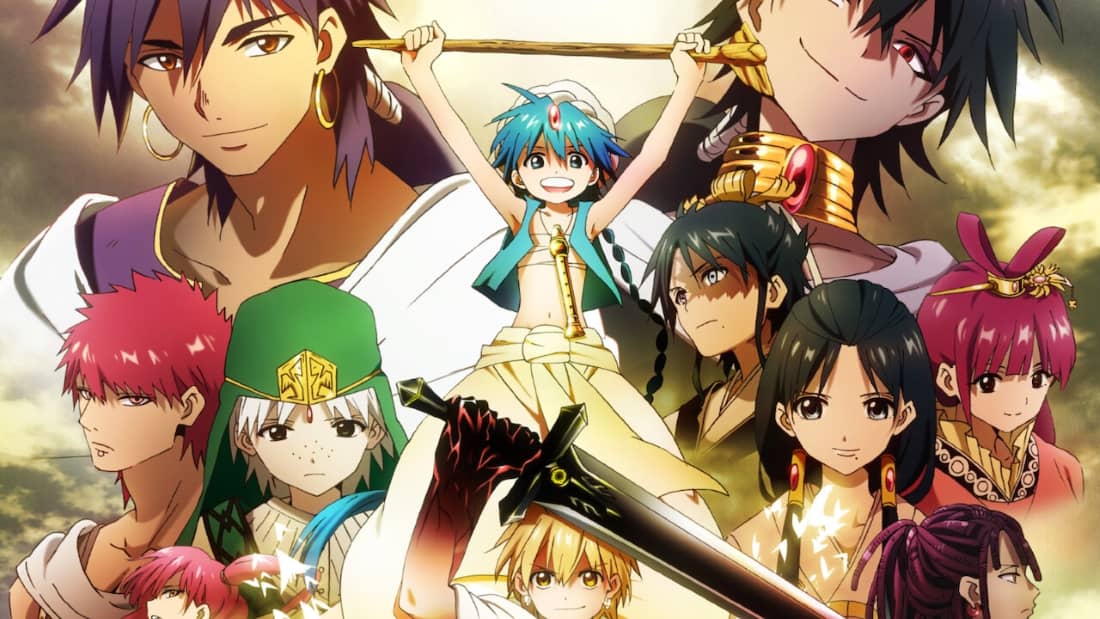 Anime: Magi: The Labyrinth of Magic
Morgiana, the girl who has beautiful pink hair, beauty fills the vacuum in our life that all of us have for a "badass girl with a golden heart."
She's chilly at first, which is understandable given the shackles on her legs, but she gradually warms up as the act progresses. But she never sheds her kickass attitude and her salmon pink hair.
When the cards are down and it's time to battle, you can see her leap into the melee, blowing folks away with her tremendous kicks and later leaving third-degree burns—definitely a remarkable girl.
2. Mitsuri Kanroj
Anime: Demon Slayer
The danger is so powerful with this one, my heart! Despite the fact that we've only gotten a few glimpses of her, it's reasonable to conclude that this is one of many female characters with waifu material with her asymmetrical pink hair.
Mitsuri truly lives up to her moniker, Adore Hashira, since she appears to love everyone and everything.
She complements everything she sees, no matter how small, but she only does so in her inner voice. Naturally
But you already know she'll blow us all away after we see her in battle.
1. Sakura Haruno
Anime: Naruto
Sure, we've all had a good time clowning about on Sakura during the last decade. But she's still really cool! Oh, the most gorgeous of the pink-haired anime girls.
Remember when she completely beat Sasori? Or when she chopped off her hair in the Forest of Death? But, in reality, she improves, especially as she matures.
Sakura appears to be one of the better role models for parenthood, and she did successfully land Sasuke towards the end, so she deserves some credit.