The mixture of Anime with a Zombie theme is rare but fascinating. People all around the world love to watch anime characters like zombies. Here are the best zombie anime girlfriends in anime.
The zombie theme has managed to perform well in the film and gaming industries, and now slowly, it has entered the Japanese anime industry because of its thrill, horror, and action.
Until now, there are only a few zombie anime characters, but the number is increasing as new shows are released. And making zombie girl characters is very popular in all these zombie anime series as it is demanding and fascinating.
This article will list the top 10 anime zombie girlfriends who will trigger you to watch these anime shows and make you an anime fan.
Best Anime Zombie Girlfriend
10. Rea Sanka (Sanka Rea)
Rea Sanka is a female zombie in the horror comedy anime series named "Sankarea." In this horror anime series, the male zombie named Chihiro Furuya is a zombie fanatic and wishes to have an undead girlfriend.
And then, he finds a girl named Rea Sanka, and she ends up drinking his resurrection potion, which Chihiro made to revive his dead cat. But unfortunately, due to that potion, she became a zombie, and now Chihiro's dream is fulfilled, but he has to do a lot to fulfill her cravings.
9. Euphrosyne Studion (Aru Zombie Shoujo No Sainan)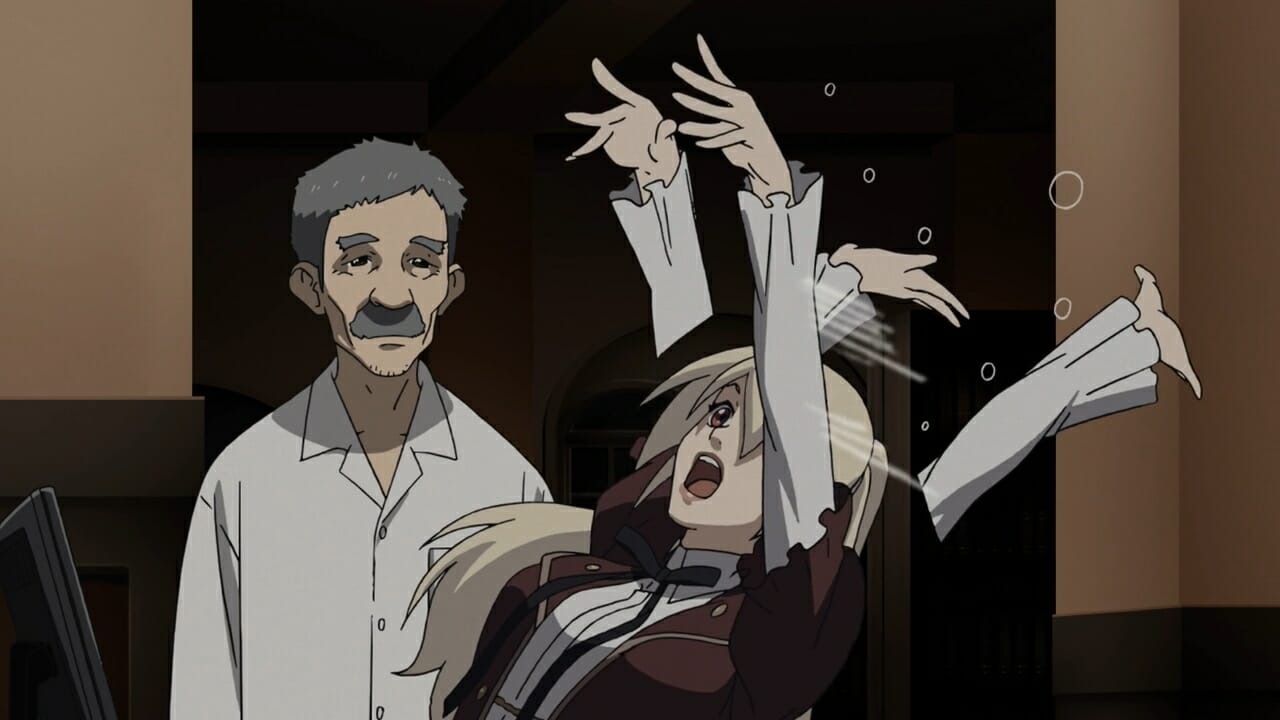 This zombie girl is the main character of this horror anime series named "Aru Zombie Shoujo no Sainan." She is confusing as she kills both good and bad people and sometimes feels guilty about it.
This Anime is an original net animation and is highly violent, containing full warning graphics. The Anime story starts when some University students steal a stone from Euphrosyne's mummified body. And by that, they wake her and her maid up. And now she wants her stone back no matter what.
8. Makina Hoshimura (Shikabane Hime)
Corpse Princess, also known as "Shikabane Hime," is a zombie anime series. The main character of this series is Makina Hoshimura, and Shikabane Hime of Ouri Kagami.
In this series, a cult organization named Shikabane is responsible for creating Shikabane as she and her family got killed by the organization. And now she is craving revenge against that undead organization. Makina is beautiful, slim, and tall, having pale skin and violet hair. She generally wears a high school uniform.
7. Rita Rage (Shingeki No Bahamut: Genesis)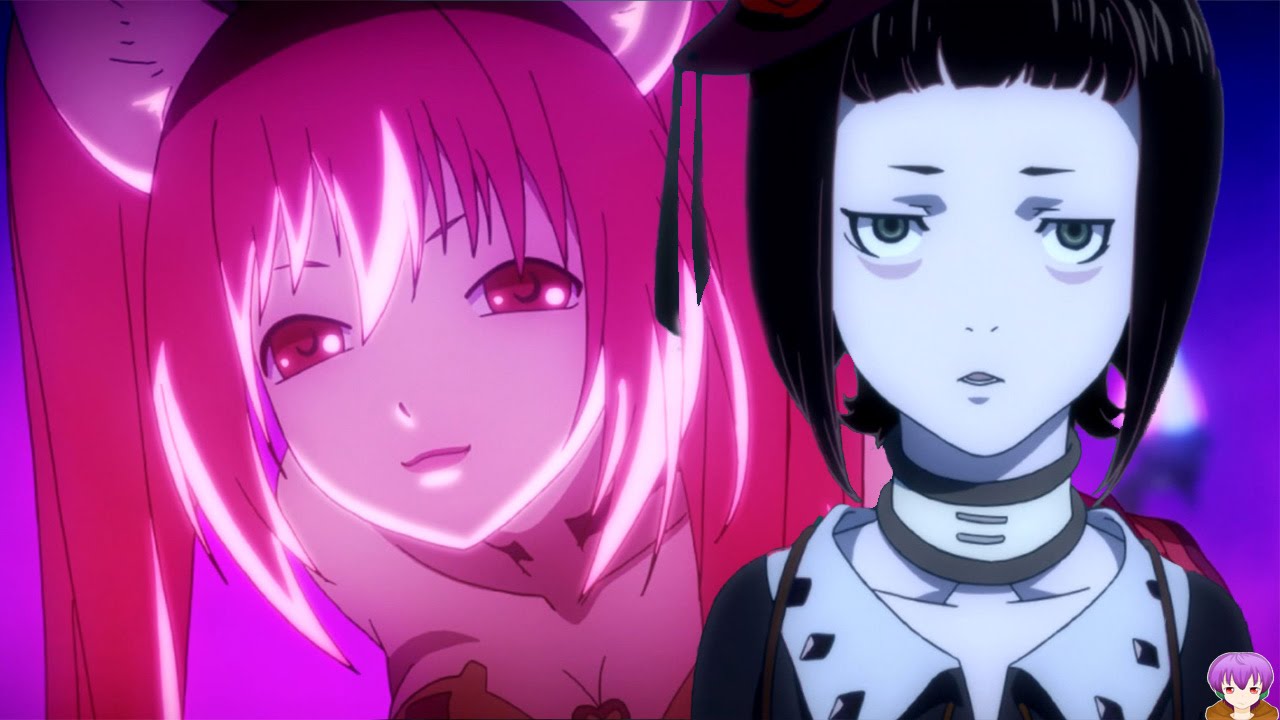 Rita Rage is from the magical, adventurous anime series "Shingeki No Bahamut: Genesis." She is the only surviving person in a village called the Nebelville Massacre. She has been there for nearly 200 years and revives again and again.
Rita Rage turned into a zombie because of her parent's bites. But, apart from this, there is much more in this mysterious anime series. And this series will thrill you with its excellent plot.
6. Fresh Backbone (Shikabane Hime)
New Backbone is one of the zombies from "Corpse Princess." She has a sexy figure, just like people's fantasies.
This adult anime series shows her story as a foreigner who died in a plane accident flying to Akihabara. Then she turns into a monster, more like an immature person than a dangerous zombie. She uses two pistols as her weapon, and sometimes she also uses giant shurikens.
5. Sakura Minamoto (Zombieland Saga)
Another zombie girl anime character is Sakura from the comedy anime series "Zombieland Saga." The concept of this Anime is very much different. Sakura loves singing, and before her death, she was going for an audition. But she met with a traffic accident.
She then wakes up after many years and recognizes herself as a zombie because of a guy named Tatsumi, who has resurrected her and six other girls from various eras of Japanese history.
He did all this only to create an all-zombie idol group to save Saga Prefecture. Sakura is a beautiful zombie girl with pale blue skin and pink hair, and she wears a school uniform.
4. Mumei (Kabaneri Of The Iron Fortress)
The main character of this anime series is Mumei. If you like horror, action, and entertainment all in one, then one such Anime is "Kabaneri the Iron Fortress." The Anime portrays the industrial revolution, and during that, a deadly virus outbreak takes place that turns people into man-eating zombies.
The only way to kill these zombies is to destroy their steel-coated hearts. But it is not easy because one bite can turn you into a zombie.
This girl is a zombie, but she can take the lives of multiple zombies on the spot. Her eyes are significant, and her hair is brown. She tries a ribbon around her neck to suppress her zombie virus, but once she removes that, she can fully use her zombie abilities.
3. Zombina (Monster Musume No Iru Nichijou)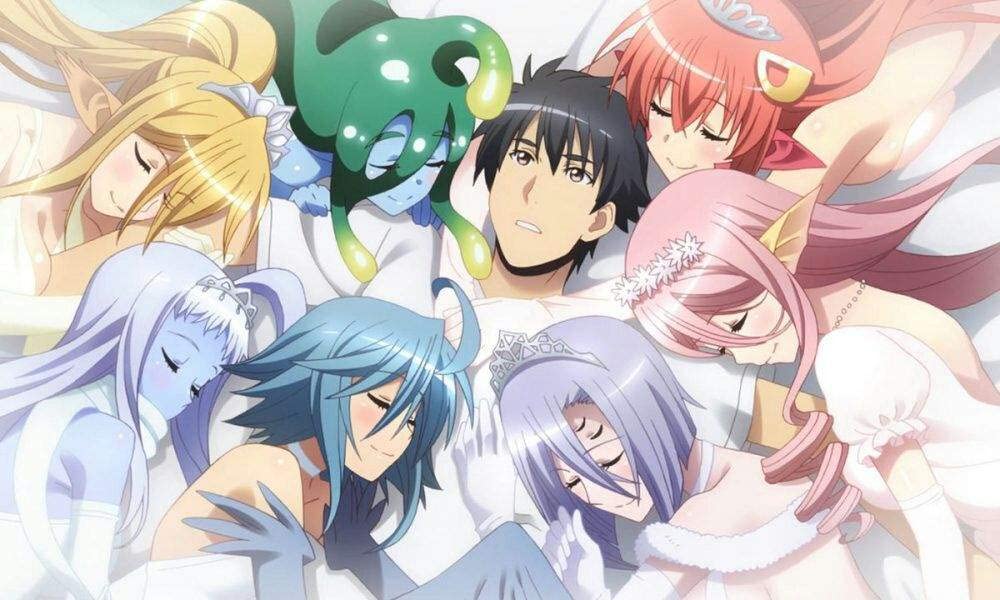 Zombina is another monster girl from the comedy anime series called "Monster Musume No Iru Nichijou." This show contains hot female hybrids of humans, monsters, and animals. This show will completely satisfy the need of every human hybrid theme fan.
And one of the hottest zombie girls on our top list is Zombina because of her attractive and slender figure. Her skin is of different shades, and her hair is red in the front and black in the back. Her power is that if she bites someone, her infection will be transferred to that person, and that person can become a zombie.
2. Minai Ruo (Shikabane Hime)
Minai Ruo is one of the best zombie anime girls. She is from the Anime named Shikabane Hime. She is the Shikabane Hime of Ikai district. In the main series of Shikabane Hime, we don't know about her past, but in the original video animation, we get to know her.
Her story was that she was in an abusive relationship with her boyfriend. And one day, she killed him and got depressed. She then kills herself too. Then Ikai's monk turns her into Shikabane Hime. She is stunning and uses iron gauntlets to increase her punching power.
1. Doya (Akame Ga Kill)
Doya is an assassin, and her zombie form has high skills in handling guns. Kurome killed her, and now she is working for her. She does not feel pain, and her primary weapons are two handguns that she uses professionally.
This anime series is full of entertainment, action, and adventure. But, unfortunately, this series is extremely violent and is not for people having weak hearts.