If you love action movies then you must already be knowing what is exactly the meaning of Buddy Cop. The buddy cop genre has two people who are totally opposite from each other come together to solve a case. It is hard to tell which is the best buddy cop movie so here is a list of best buddy cop movies.
Buddy cop films are mostly crime or action thrillers accompanied by mysteries. So in a buddy cop film, there are two protagonists and the audience can witness the character developments of these people.
It can be an action-comedy, an action crime documentary, or others but be sure, you are to witness action a lot. The Buddy cops also get to learn new things or strategies from each other.
30. Midnight Run
 Director: Martin Brest

Writer: George Gallo

Cast: Robert De Niro, Charles Grodin, Yaphet Kotto, John Ashton

IMDb Ratings: 7.5/10

Rotten Tomatoes Ratings: 95%
Midnight Run is a captivating action-comedy film which has the legendary duo of Robert De Niro and Charles Grodin. De Niro plays Jack Walsh who is a former cop turned bounty hunter. He is on a mission to capture Jonathan Mardukas (Grodin), an defalcator on the run. The story involves a cross-country adventure filled with hilarious troubles, witty banter, and unforeseen camaraderie.
As Walsh and Mardukas dodge the FBI, rival bounty hunters, and the mob, they form an unlikely bond. The film excellently portrays action and humor. De Niro's tough-guy image contrasts Grodin's neurotic charm. "Midnight Run" is a rollercoaster ride of laughs and thrills, which makes this movie a classic in the buddy-comedy genre.
29. Hobbs & Shaw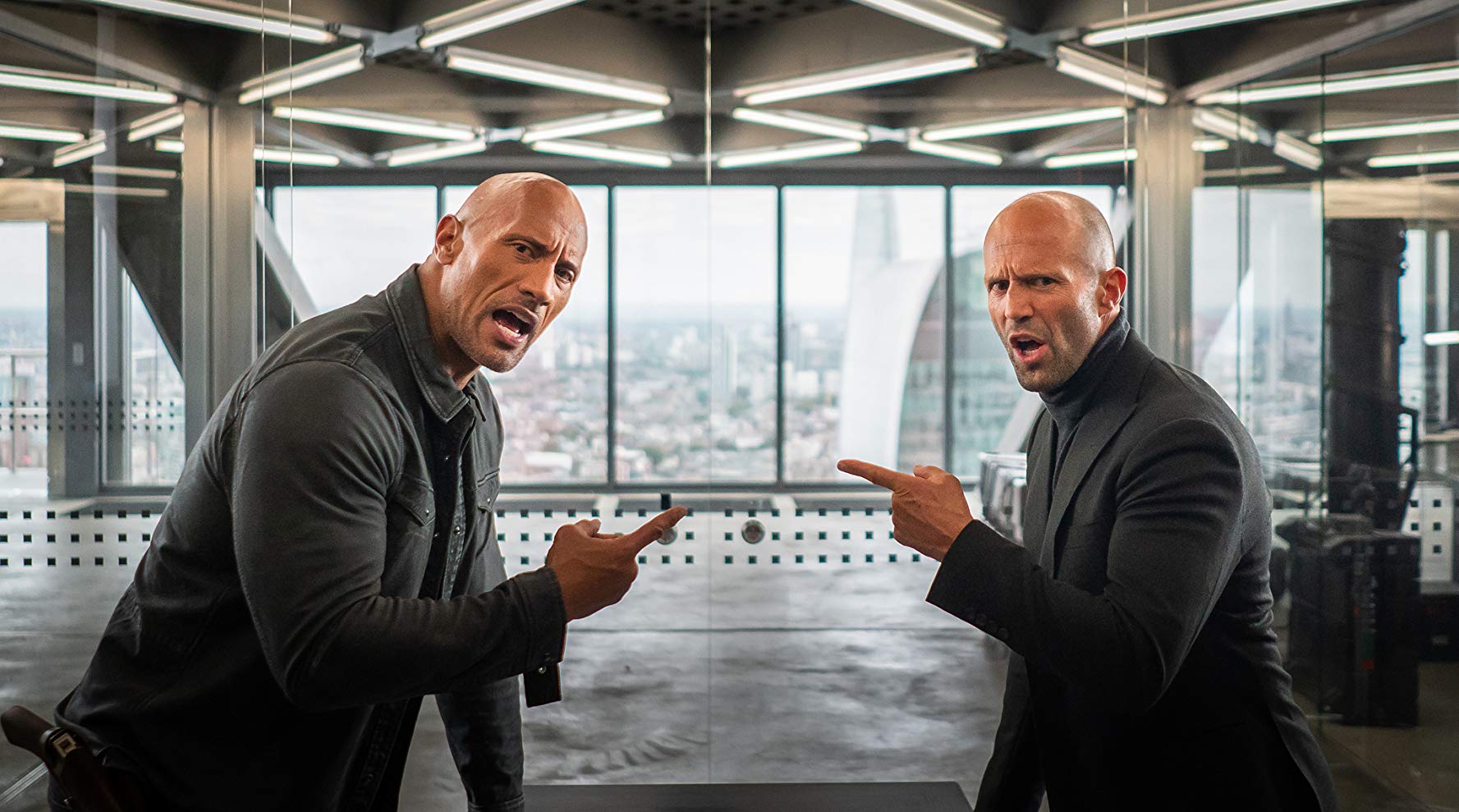 Director: David Leitch

Writer: Chris Morgan, Drew Pearce

Cast: Dwayne Johnson, Jason Statham, Idris Elba, Vanessa Kirby, Cliff Curtis, Helen Mirren

IMDb Ratings: 6.5/10

Rotten Tomatoes Ratings: 67%
Hobbs & Shaw (2019) is a high-adrenaline action film that takes the "Fast & Furious" franchise to a new level. Dwayne Johnson and Jason Statham perfectly play their roles as Luke Hobbs and Deckard Shaw. The pair of two former enemies are forced to team up to stop a cybernetically modified villain, Brixton Lore, played by Idris Elba.
This movie is filled with heart-stopping stunts, epic car chases, and a dose of humor. The dynamic duo of Johnson and Statham, along with Vanessa Kirby's portrayal of Shaw's sister, adds charm to this action-packed film.
28. Die Hard With A Vengeance
Director: John McTiernan

Writer: Jonathan Hensleigh

Cast: Bruce Willis, Jeremy Irons, Samuel L. Jackson, Graham Greene, Colleen Camp, Larry Bryggman

IMDb Ratings: 7.6/10

Rotten Tomatoes Ratings: 58%
Die Hard with a Vengeance is a splendid action thriller that reunites Bruce Willis as NYPD cop John McClane. This time, he pairs up with Samuel L. Jackson's character, Zeus Carver, to stop a terrorist named Simon Gruber. Gruber sets a series of dangerous games across New York City and demands McClane's involvement.
As time passes, the iconic duo restlessly faces explosive challenges and clever mysteries. The film shows intense action sequences, witty banter between Willis and Jackson, and an intriguing plot that keeps you hooked to your seat. 
27. End Of Watch
Director: David Ayer

Writer: David Ayer

Cast: Jake Gyllenhaal, Michael Peña, Anna Kendrick, Natalie Martinez, America Ferrera, Frank Grillo, Cody Horn

IMDb Ratings: 7.6/10

Rotten Tomatoes Ratings: 85%
In the 2012 film "End of Watch," viewers get to experience a captivating journey into the lives of two dedicated and sincere Los Angeles police officers, Brian Taylor and Mike Zavala. The film is depicted in a found-footage style which adds a raw and original feel to their daily experiences.
Taylor and Zavala form an extraordinary brotherly bond as they patrol through one of the city's toughest neighborhoods. They come across a series of wild and dangerous situations, including drug cartels and violent criminals. Their friendship plays the central role of the story, making it both an exciting action film and a touching exploration of friendship.
26. Point Break (1991) 
Director: Kathryn Bigelow

Writer: W. Peter Iliff

Cast: Patrick Swayze, Keanu Reeves, Gary Busey, Lori Petty

IMDb Ratings:7.2/10

Rotten Tomatoes Ratings: 70%
Point Break presents to us an action-packed thriller that immerses viewers in the realm of intense sports and crime. Keanu Reeves plays Johnny Utah who is a rookie FBI agent and assists experienced agent Angelo Pappas. Their task is to infiltrate a gang of bank-robbing surfers led by Patrick Swayze's charismatic Bodhi.
The film covers the blurry lines in between law enforcement and counterculture. Utah's deep dive into the surfing lifestyle puts his sense of duty and morality into test. With stunning surf and skydiving scenes, it's an adrenaline-filled ride. "Point Break" is a timeless classic for action fans.
 25. Showtime
Director: Tom Dey
Stars: Robert De Niro, Eddie Murphy, Rene Russo, Rachael Harris
A parody of buddy cop films in which two very different police officers are compelled to work together on a new reality-based police programme in order to find the creator and distributor of an illicitly produced semi-automatic weapon.
 24. Another 48 Hrs. 
Director: Walter Hill
Stars: Eddie Murphy, Nick Nolte, Brion James, Kevin Tighe
Another 48 Hours is a 1990 American buddy police movie starring Eddie Murphy, Nick Nolte, Brion James, Andrew Divoff, and Ed O'Ross. It was directed by Walter Hill.  It is the sequel of the movie 48 Hours from 1982. Jack Cates, a San Francisco police officer who has 48 hours to clear his name of a manslaughter allegation, is played by Nolte once more.
He once more requires the assistance of Reggie Hammond (Murphy), a recently freed prisoner, to do this. A biker gang has been recruited by a criminal known only as the Iceman to assassinate Reggie at the same time.
23. Beverly Hills Cop III
Director: John Landis
Stars: Eddie Murphy, Jon Tenney, Joey Travolta, Eugene Collier
The same men who killed his boss are now running a counterfeit money ring out of a theme park in Los Angeles, according to Axel Foley, who is looking into a car theft ring.
 22. Beverly Hills Cop II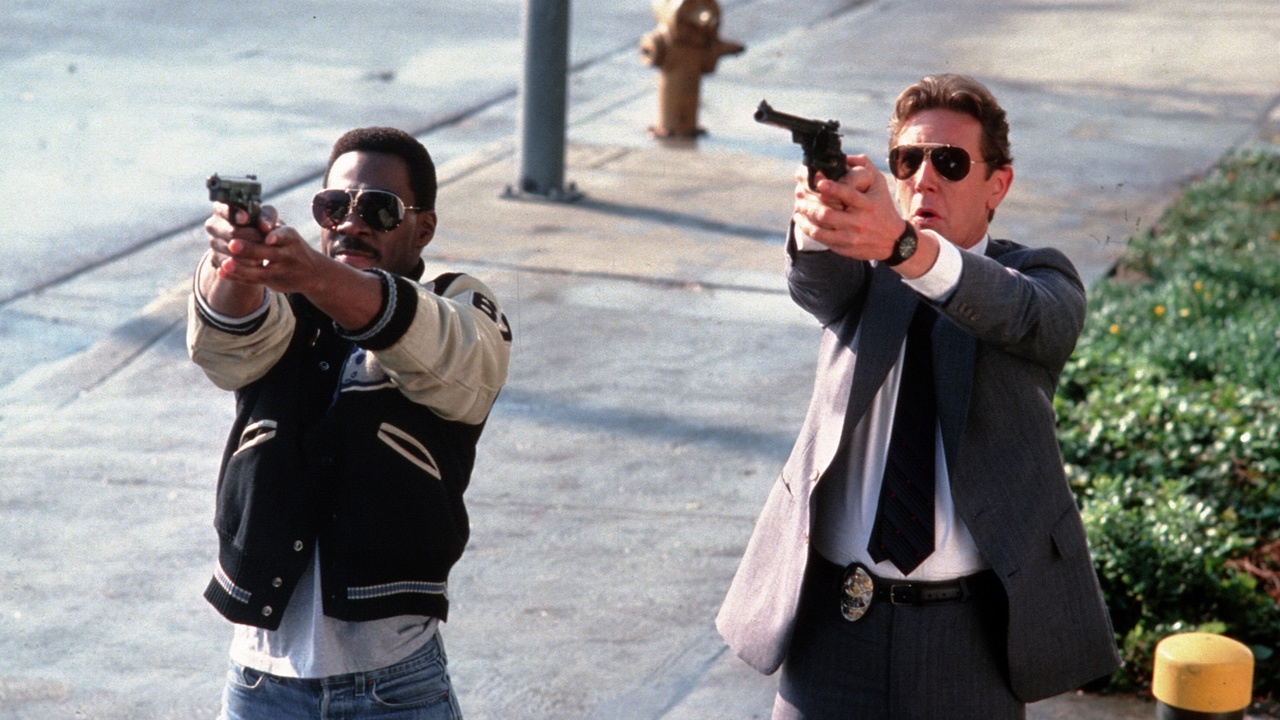 Director: Tony Scott
Stars: Eddie Murphy, Judge Reinhold, Jürgen Prochnow, Ronny Cox
To assist Taggart and Rosewood in their investigation into the nearly fatal shooting of Chief Bogomil and the string of related "alphabet crimes," Axel Foley returns to Beverly Hills.
21. Miami Supercops
Director: Bruno Corbucci
Stars: Terence Hill, Bud Spencer, C.B. Seay, William 'Bo' Jim
After serving a seven-year sentence for stealing $20,000,000, an ex-con return to Miami and is killed. Then, two FBI agents are sent to Miami to look into the case while posing as police officers.
20. Beverly Hills Cop
Director: Martin Brest
Writer: Daniel Petrie Jr.
Cast: Eddie Murphy as Detective Axel Foley, Judge Reinhold as William Billy Rosewood, John Ashton as John Taggart, Lisa Eilbacher as Jeanette Jenny Summers, Steven Berkoff as Victor Maitland.
IMDb Ratings: 7.4/10
Rotten Tomatoes Ratings: 83%
This movie is about Eddie Murphy who is a Detroit cop and goes to California to know who is the killer of one of his friends. He believes that the culprit operates an art dealership and is in Beverly Hills. He joins hands with the Beverly hills cop and goes on his mission but does not know that the duo is supposed to keep a watch on him.
19. Lethal Weapon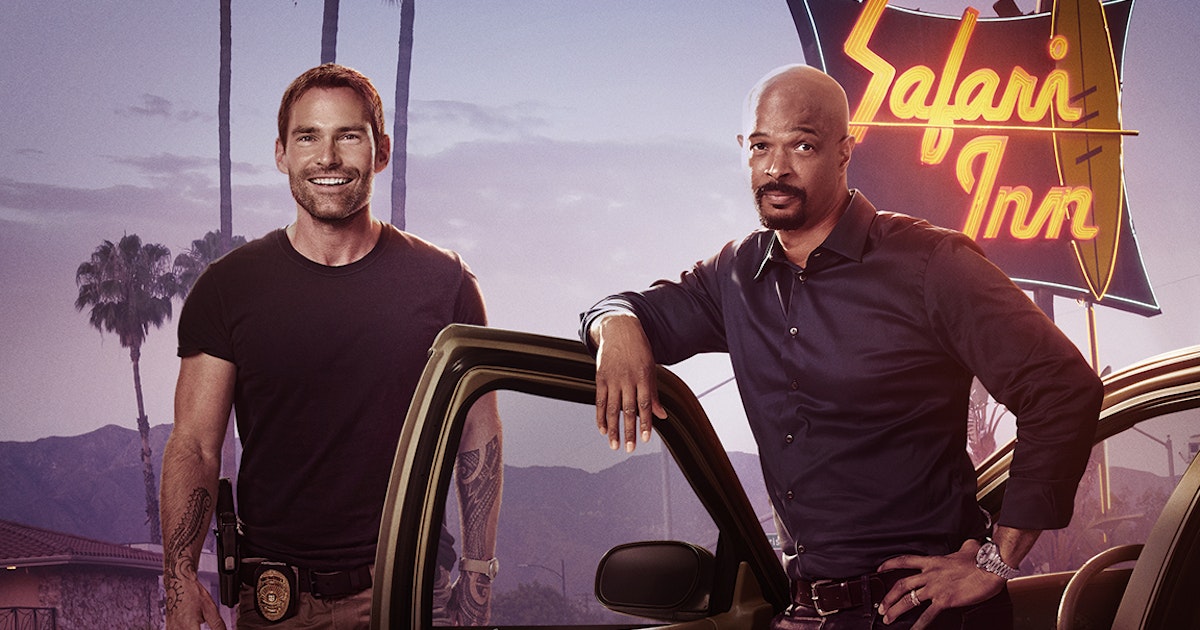 Director: Richard Donner
Writer: Shane Black
Cast: Mel Gibson as Martin Riggs, Danny Glover as Roger Murtaugh, Gary Busey as Mr. Joshua, Mitchell Ryan as General Peter McAlllister, Tom Atkins as Michael Hunsaker, Darlene Love as Trish Murtaugh
IMDb Ratings: 7.6/10
Rotten Tomatoes Ratings: 80%
Lethal Weapon follows how Martin Riggs becomes insane after the death of his wife. He gets to join hands with Roger Murtaugh (Danny Glover) but fails to go along well with him. However, while working together, these buddy cops get to know about a great drug trafficking ring.
They face together critical situations but all these make them come closer and share a great bond. It is a famous film from the buddy cop genre so do stream it.
18. Hot Fuzz
Director: Edgar Wright
Writer: Edgar Wright, Simon Pegg
Cast: Simon Pegg as Nicholas Angel, Nick Frost as Danny Butterman, Jim Broadbent as Frank Butterman, Paddy Considine as Andy Wainwright, Timothy Dalton as Simon Skinner.
IMDb Ratings: 7.8/10
Rotten Tomatoes Ratings: 91%
Hot Fuzz is one of the best buddy cop movies ever fabricated. It depicts how the citizens of Somerset villages start dying due to mysterious as well as terrible accidents. As the cases increased, Nicholas Angel starts smelling that something is wrong. He seeks the help of Nick Frost to find out what is causing all these mishaps.
17. Bad Boys
Director: Michael Bay
Writer: Michael Barrie, Jim Mulholland, Doug Richardson
Cast: Martin Lawrence as Marcus Miles Burnett, Will Smith as Michael Eugene Mike Lowrey, Tea Leoni as Julie Mott, Tcheky Karyo as Antoine Fouchet, Theresa Randle as Theresa Burnett.
IMDb Ratings: 6.8/10
Rotten Tomatoes Ratings: 42%
Bad Boys revolves around two detectives named Mike Lowrey and Marcus Brunette who have mere 3 days to find out heroin worth $100 million before Internal Affairs shuts them down
One of Lorey's friends gets killed by a drug dealer for which he becomes intensely involved in this case. Things were well until when the duo changed places to pursue a woman who has witnessed the murder to cooperate.
16. Bad Boys II
Director: Michael Bay
Writer: Ron Shelton, Jerry Stahl
Cast: Martin Lawrence as Marcus Miles Burnett, Will Smith as Michael Eugene Mike Lowrey, Jordi Molla as Hector Juan Carlos, Gabrielle Union as Sydney Syd Burnett, Peter Stomare as Alexei.
IMDb Ratings: 6.6/10
Rotten Tomatoes Ratings: 23%
This film, Bad Boys II is about the two cops Martin Lawrence and Will Smith who are charged with the task to stop drug ecstasy in Miami. They go on their mission to track down the culprits behind this but problems arise between the two when Will Smith gets romantically involved with Martin Lawrence's sister named Syd.
This buddy cop film has action, comedy, drama, and entertainment abundantly so do stream this film.
15. The Other Guys
Director: Adam McKay
Writer: Adam McKay, Chris Henchy
Cast: Will Ferrell as Allen Gator Gamble, Mark Wahlberg as Terry Hoitz, Eva Mendes as Dr. Sheila Ramos Gamble, Michael Keaton as Captain Gene Mauch, Steve Coogan as Sir David Ershon.
IMDb Ratings: 6.6/10
Rotten Tomatoes Ratings: 78%
This buddy cop movie is about two NYPD detectives Gamble and Hoitz who are totally different from one another and work together. Gamble loves his job but Hoitz is in the quest to make a name for himself.
A minor case eventually gets to be a serious one and a great deal and the duo gets the opportunity to prove their worth and therein begins the real story. It is one of the famous buddy cop films so stream it as soon as you can.
14. Turner & Hooch
Director: Roger Spottiswoode
Writer: Dennis Shryack, Michael Blodgett, Daniel Petrie Jr., Jim Cash, Jack Epps Jr.
Cast: Tom Hanks as Scott Turner, Beasley the dog as Hooch, Mare Winningham as Dr. Emily Carson, Craig T. Nelson as Chief Howard Hyde, Reginald VelJohnson as Det. David Sutton.
IMDb Ratings: 6.2/10
Rotten Tomatoes Ratings: 50%
The film shows how Det Scott Turner wants to leave California and move to the big city. He gets the news that one of his friends named Amos Reed is dead and Turner adopts his dog who has the superpower of solving crime mysteries. Turner seeks its help but the dog does impact his life and welcomes a lot of chaos.
13. Rush Hour
Director: Brett Ratner
Writer: Jim Kouf, Ross LaManna
Cast: Jackie Chan as Inspector Lee, Chris Tucker as James Carter, Tom Wilkinson as Thomas Juntao Griffin, Tzi Ma as Consul Solon Han, Ken Leung as Sang, Elizabeth Pena as Tania Johnson.
IMDb Ratings: 7/10
Rotten Tomatoes Ratings: 60%
Inspector Lee is charged with the mission to find a Chinese Diplomat's daughter who has been kidnapped. He is asked to assist the FBI but the FBI recruits James Carter to dump Lee. The duo however is on good terms with one another and tries to solve the mystery and later realizes that they both are being betrayed by the FBI and Police.
12. Rush Hour 2
Director: Brett Ratner
Writer: Jeff Nathanson
Stars: Jackie Chan as Inspector Lee, Chris Tucker as James Carter, John Lone as Ricky Tan, Zhang Ziyi as Hu Li, Roselyn Sanchez as Isabella Molina, Alan King as Steven Reign, Harris Yulin as Sterling.
IMDb Ratings: 6.6/10
Rotten Tomatoes Ratings: 52%
There happens to be an explosion at the US Embassy in Hong Kong where a few important people get killed who were investigating currency smuggling. Now to find out the culprit, two inspectors are appointed who are Jackie Chan and Chris Tucker.
They are mismatched cops which makes the movie all more entertaining. If you are looking for an action-comedy buddy cop movie then this film will be a great choice.
11. Men In Black 1997
Director: Barry Sonnenfeld
Writer: Ed Solomon
Cast: Tommy Lee Jones as Kevin Brown, Will Smith as James Darrell Edwards III, Linda Fiorentino as Dr. Laurel Weaver, Vincent D' Onofrio as the Bug, Rip Torn as Chief Zed, Tony Shalhoub as Jack Jeebs.
IMDb Ratings: 7.3/10
Rotten Tomatoes Ratings: 92%
You must have heard a lot about this movie already that revolves chiefly around Tommy Lee J and Will Smith who are great secret keepers working for an unofficial agency. This film focuses on how the duo gets to know about a plot of a terrorist killing two ambassadors who are currently in New York.
If you love science fiction as well as buddy cop films then just stream this film as soon as you can.
10. Se7en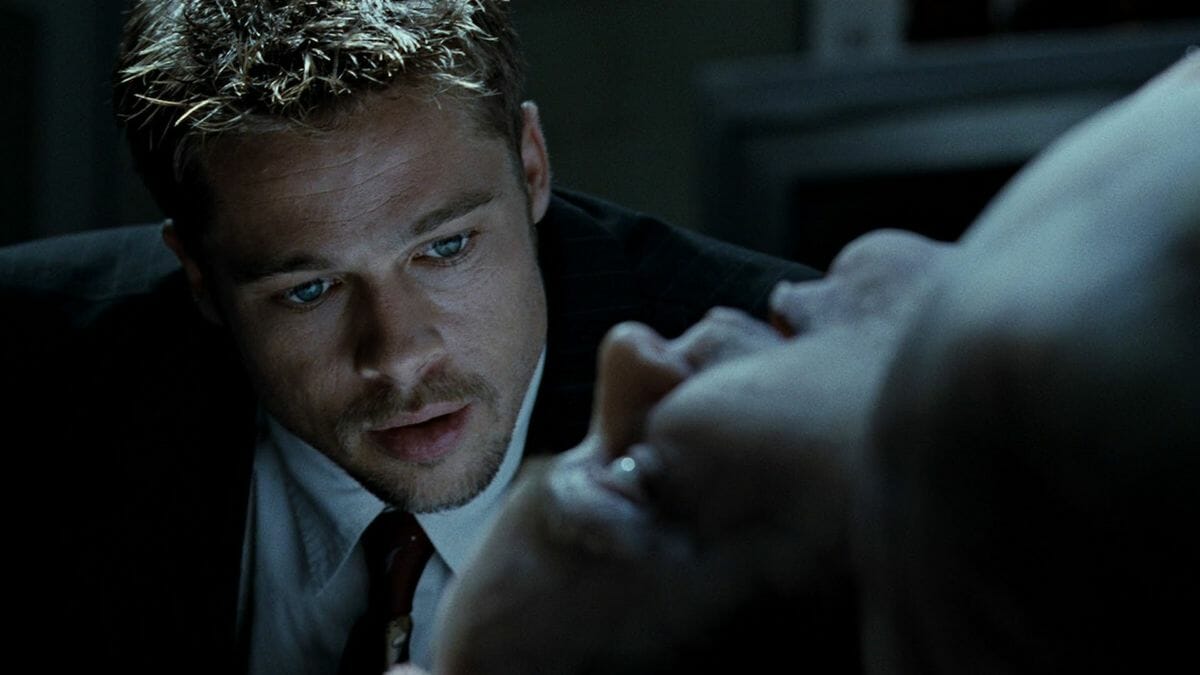 Director: David Fincher
Writer: Andrew Kevin Walker
Cast: Brad Pitt as David Mills, Morgan Freeman as William Somerset, Gwyneth Paltrow as Tracy Mills, Kevin Spacey as John Doe, R. Lee Ermey as Police Captain.
IMDb Ratings: 8.6/10
Rotten Tomatoes Ratings: 82%
The film revolves around two protagonists William Somerset and David Mills. They go on to solve a number of cases together and come across a case about a serial killer who is quite insane. The serial killer, John Doe kills people whom he thinks are representatives of the seven deadly sins. The duo tries their best to get hold of him and let people live freely.
9. 48 Hours
Director: Walter Hill
Writer: Roger Spottiswoode, Walter Hill, Larry Gross, Steven E. de Souza
Cast: Nick Nolte as Jack Cates, Eddie Murphy as Reggie Hammond, James Remar as Albert Ganz, David Patrick Kelly as Luther Kelly, Sonny Landham as Billy Bear, Brion James as Inspector Ben Kehoe.
IMDb Ratings: 6.9/10
Rotten Tomatoes Ratings: 93%
Renegade cop Jack Cates and a bank robber Reggie Hammond go on a mission to find Albert Ganz who is a former friend of Hammond. Ganz escaped from jail and is now after half a million dollars that is missing. Reggie has an idea about where the amount is kept but does not tell Jack easily so that he can enjoy his freedom from jail.
8. 21 Jump Street
Director: Phil Lord, Christopher Miller
Writer: Michael Bacall
Cast: Jonah Hill as Morton Schmidt, Channing Tatum as Greg Jenko, Brie Larson as Molly Tracey, Dave Franco as Eric Molson, Rob Riggle as Mr. Walters, DeRay Davis as Domingo, Ice Cube as Captain Dickson.
IMDb Ratings: 7.2/10
Rotten Tomatoes Ratings: 85%
The story focus on two guys Schmidt and Jenko who are a part of the Jump Street unit and goes to high school as undercover agents. Their mission is to stop the dangerous drug ring but their teenage terror seems to be haunting them. They thought they have passed the teenage stage of life but during this mission, they relive those anxieties and traumas.
7. The Nice Guys
Director: Shane Black
Writer: Shane Black, Anthony Bagarozzi
Cast: Russell Crowe as Jackson Healy, Ryan Gosling as Holland March, Angourie Rice as Holly March, Matt Bomer as John Boy, Margaret Qualley as Amelia Kuttner, Yaya DaCosta as Tally.
IMDb Ratings: 7.4/10
Rotten Tomatoes Ratings: 91%
The Nice guys are about two persons, Holland March and Jackson Healy who are brought together to solve a case. A young woman named Amelia disappears all of a sudden without any notice. The duo comes to know that some people were looking for the missing girl Amelia but does not know why. The more they go deeper the more mysteries are there.
This is a famous buddy cop film full of action and comedy so do stream it.
6. The Heat
Director: Paul Feig
Writer: Katie Dippold
Cast: Sandra Bullock as Sarah Ashburn, Melissa McCarthy as Shannon Mullins, Demian Bichir as Hale, Marlon Wayans as Levy, Michael Rapaport as Jason Mullins, Dan Bakkedahi as Craig Garrett.
IMDb Ratings: 6.6/10
Rotten Tomatoes Ratings: 66%
Sarah Ashburn is an excellent methodical investigator who solves cases with utmost diligence but is also famous for being rude to everyone. Another protagonist is Shannon Mullins who is also a hot-tempered detective. The duo works together to solve cases and get hold of criminals but initially had the problem to work alone. However, as they start working over several cases, they start sharing a bond and become great buddies.
5. Kiss Kiss Bang Bang (2005)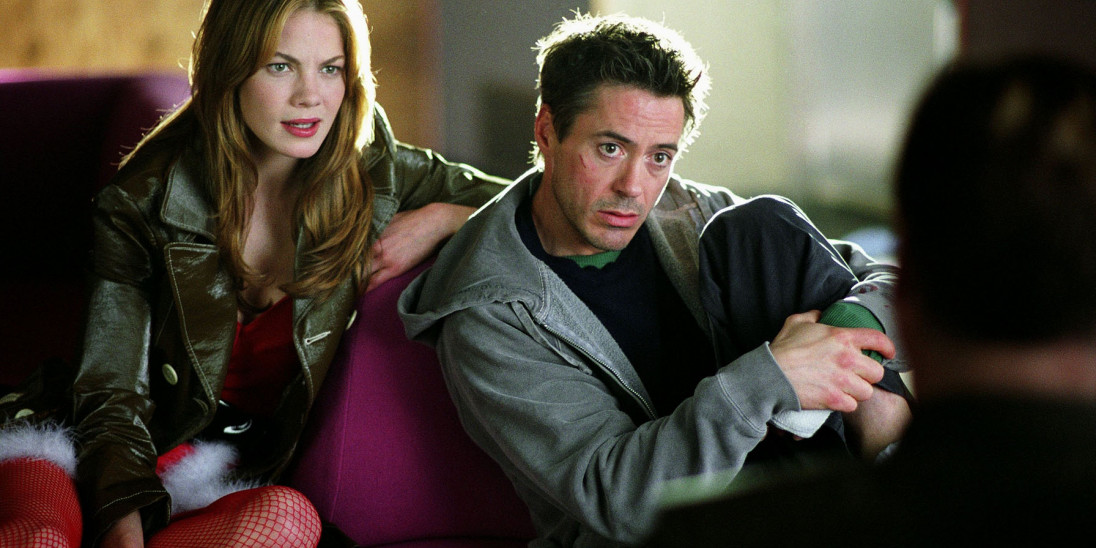 Director: Shane Black
Writer: Shane Black
Cast: Robert Downey Jr as Harold Lockhart, Val Kilmer as Gay Perry van Shrike, Michelle Monaghan as Harmony Faith Lane, Corbin Bernsen as Harlan Dexter, Dash Mihok as Mr. Frying Pan.
IMDb Ratings: 7.5/10
Rotten Tomatoes Ratings: 86%
Harry Lockhart happens to be in an auditorium as he was running from the cops. He gets entangled in a murder investigation and is accompanied by his high school dream girl, Harmony Lane as well as a detective.
The film is a crime-comedy with mysteries and thrills making the film all more entertaining. Steam this film and share your views about it.
4. Zootropolis
Director: Byron Howard, Rich Moore
Writer: Jared Bush, Phil Johnston
Cast: Gennifer Goodwin as Judy Hopps, Jason Bateman as Nick Wilde, Idris Elba as Chief Bogo, Jenny Slate as Dawn Bellwether, Nate Torrence as Benjamin Clawhauser, Bonnie Hunt as Bonnie Hopps.
IMDb Ratings: 8/10
Rotten Tomatoes Ratings: 98%
If you love animals, you will love this film as well. The film revolves around the animals in the city of Zootopia which is a mammal metropolis and consists of different animals. No one there has ever worked for the police but Judy Hopps gets the opportunity and quickly joins it.
As she works, she gets to know all the aspects of law and realizes that it is a tough job to enforce the law. Judy gets a case to solve but has to work alongside Nick Wilde, a fox who is not nice to Judy.
Will she be able to prove herself? Watch the film and find out.
3. The Guard
Director: John Michael, McDonagh
Writer: John Michael, McDonagh
Cast: Brendan Gleeson as Gerry Boyle, Don Cheadle as Wendell Everett, Mark Strong as Clive Cornell, Liam Cunnigham as Francis Sheehy Skeffington, Fionnula Flanagan as Eileen Boyle.
IMDb Ratings: 7.3/10
Rotten Tomatoes Ratings: 94%
This film focuses on Gerry Boyle and Wendell Everett who are totally different from one another yet have to work together. Gerry is a small-town Irish cop and has an unorthodox personality. Wendell on the other hand is a straight-laced American FBI agent.
The duo works together on a drug trafficking ring case but gets to reveal several mysteries about Gerry's superiors and overall police corruption.
2. Starsky And Hutch
Director: Todd Phillips
Writer: John O'Brien, Todd Phillips, Scot Armstrong
Cast: Ben Stiller as David Starsky, Owen Wilson as Ken Hutch Hutchinson, Vince Vaughn as Mr. Reese Feldman, Snoop Dogg as Huggy Bear Brown, Jason Bateman as Kevin Jutsum.
IMDb Ratings: 6.1/10
Rotten Tomatoes Ratings: 63%
The story of this film is all about two detectives named Hutch and Starsky who are given the most critical cases by their chief Captain Dobey. A body is found on a local beach and finds Reese Feldman behind it. But there is more to it. Feldman also does carry on his biggest trafficking operation without getting noticed.
Will the duo be able to know about it as well? Stream this film and know what happened in the end.
1. Running Scared
Director: Peter Hyams
Writer: Gary DeVore, Jimmy Huston
Cast: Gregory Hines as Ray Hughes, Billy Crystal as Danny Costanzo, Steven Bauer as Frank, Darlanne Fluegel as Anna Costanzo, Joe Pantoliano as Snake, Dan Hedaya as Captain Logan.
IMDb Ratings: 6.5/10
Rotten Tomatoes Ratings: 59%
This Buddy cop movie focus on two police officers named Ray and Danny who are after Julio Ganzales. They were able to get hold of him but due to some actions, they both gets suspended. During a vacation together, the two decide to leave the job once and for all and open a bar.
But as soon as they return to Chicago, they come to know that Gonzales is on bail and pledges to make him go all again behind the bar once more in order to ensure the safety of everyone. This is one of the famous Buddy cop movies so do watch it and share your views.
These are some of the best Buddy cop movies. If you want more such lists or updates about the latest movies and series, do not forget to follow us.