Catfish, the TV Show, completed its ten-year mark and is older than that. Yes, you read that right. It has been more than a decade since Nev Schulman and Max Joseph began helping the people who are being catfished. Our lovely hosts look at the online lovers of the people who come to them for their help and find out if they truly are what they claim to be.
MTV's Catfish has had eight seasons produced, and though it might not be among the high-ranked MTV reality series now, once it was. This online mystery show has contributed many things to popular culture. Since it came in 2012, it has changed a lot of things. With nearly 200 episodes, Catfish the TV Show has taken its time to earn that victory lap. Let's go and look back at the best of what this MTV series has given us so far.
20. Kristina & Faith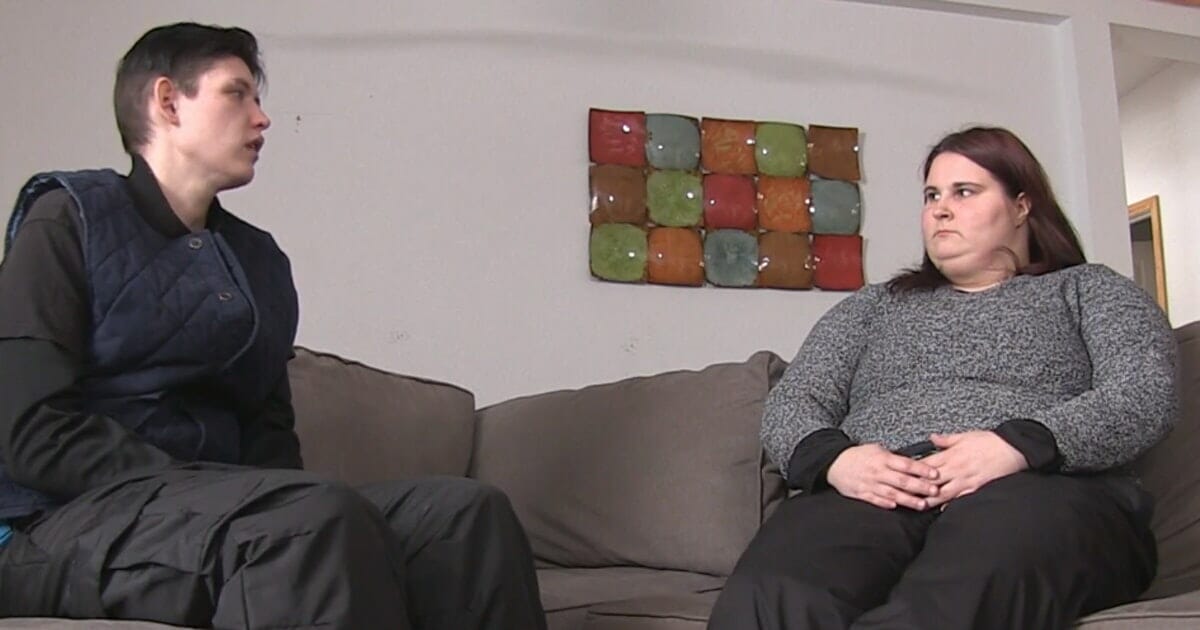 Season: 7
Episode: 30
IMDb: 4.9/10
Kristina met Faith in a chatroom. She entered Catfish despite knowing that things were very complicated in it. Earlier, she was engaged with a woman- Sami, but, at the same time, was in an online relationship with Faith. She was ready to risk her engagement with Sami to know more about Faith. The reason behind her curiosity was that Faith didn't have the last name, and she never video-chatted.
19. Michael & Julia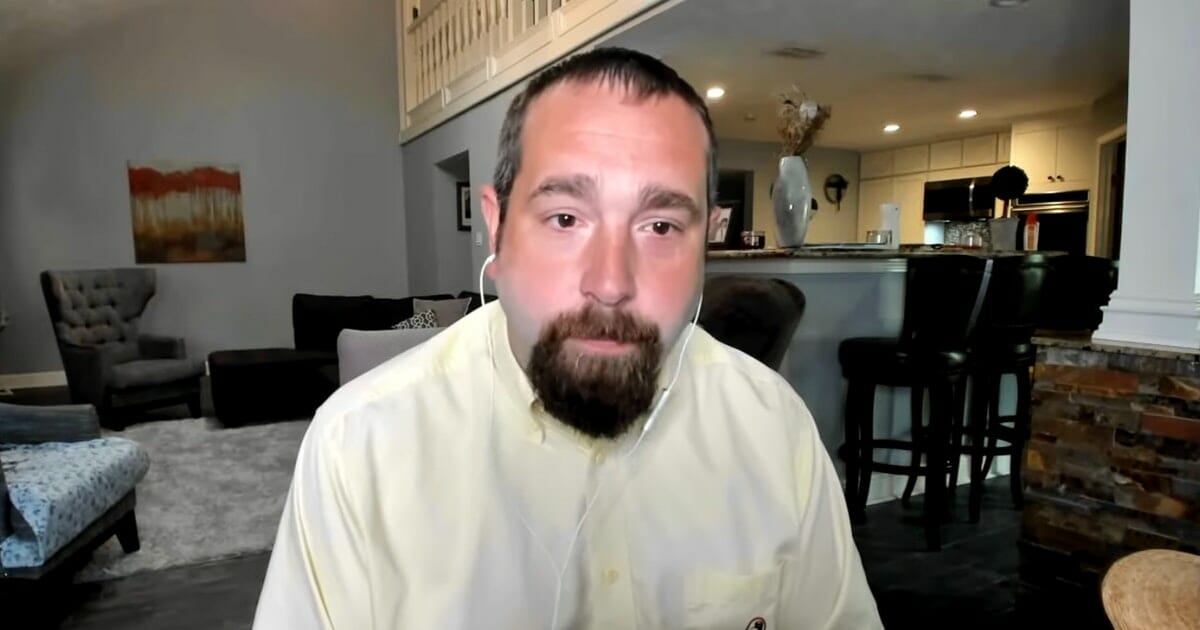 Season: 8
Episode: 28
IMDb: 5.5/10
This eighth-season episode shows Nev and Kamie helping TV star Michael notice Julia's red flags before she destroys his life. They want him to notice things before everything goes out of hand.
18. Kristen & Sarah
Season: 8
Episode: 12
IMDb: 5.8/10
Nev and Kamie prove instrumental in finding Kristen, the woman she's been talking to online for several months. But, to achieve that, they have to face many wild twists and turns.
There was an epic hunt in this episode of Catfish as Sami called off her engagement while she lived with Kristina. Later on, it was revealed that Sami was Faith all this time.
17. Jason & Mar
Season: 8
Episode: 29
IMDb: 6.1/10
Jason is vulnerable after his divorce and starts chatting and sending money to Mar. His suspicions arise when a woman answers Mar's phone.
16. Dianela & Jose
Season: 8
Episode: 19
IMDb: 6.2/10
After coming to the US, Dianela takes help from Nev and Kamie. She wants to find answers regarding Jose. Jose is a fellow Venezuelan transplant. She's had a four-year virtual relationship with this person. They have never met each other in real life.
15. Kayla & Courtney
Season: 5
Episode: 10
IMDb: 6.5/10
This was among the few episodes in Catfish that had little to nothing to have with a romantic relationship. It had more relations with the supernatural and whether it is really possible to talk with someone who is dead. Kayla, a young woman, had a tragic past. Her father had a mental illness and murdered her pregnant mother when Kayla was just a toddler.
A few years after that, he took his life in prison. Now, a woman named Courtney claims that Kayla's dad is contacting her. This means that she can have a conversation with her dead father, a man who Courtney has never even met. She knew things about his father that many were unaware of, and it was hard to believe those things. By the end of this episode, Nev and Max were able to change their views on this subject.
14. Sheila & Rich Dollaz
Season: 7
Episode: 21
IMDb: 6.6/10
Sheila was a fan of Rich Dollaz, a celebrity on Love & Hip Hop. After watching an episode where he opened up about himself, she sent him a DM on Instagram. She wanted to know the man and introduce herself.
After communicating with Rich for eight months, she called the Catfish team, as he had just asked for explicit photos of her. It was later revealed that his nephew was handling the Instagram handle of the celeb, and he was abusing his power. The nephew didn't even feel guilty about it; instead, he felt amused while doing all such sorts of things.
13. Sparkayla & Maritha
Season: 8
Episode: 3
IMDb: 6.6/10
Kiana is totally convinced that the person her wife Sparkayla is talking to is catfishing her. She claims to be her long-lost sister. In Catfish history, Nev and Kamie hoping that their suspicions turn right, perform the first-ever DNA test on the girl claiming to be her sister so that the roots of family deception can be brought to the surface.
12. Catfish: The Untold Stories: Part 9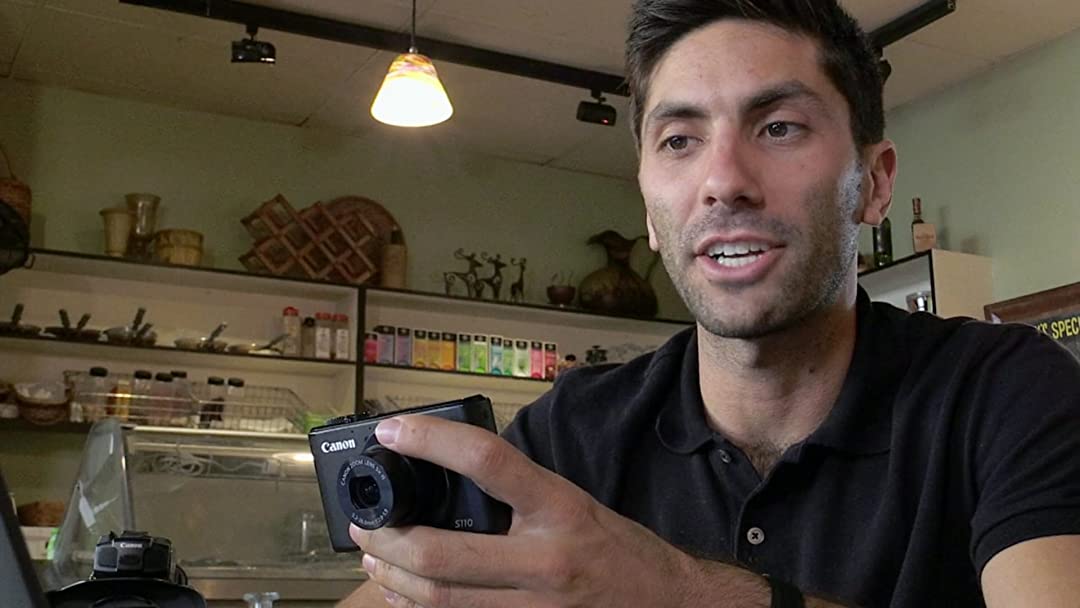 Season: 6
Episode: before episode 13
IMDb: 6.7/10
The audiences in 2017 were given a gift of Catfish: The Untold Stories amid their sixth season. This is broken into several parts, with each part focusing on numerous stories of online fraud. In part 9, we see three individuals telling their stories.
The events faced by each individual have been dramatized. Their interviews have also been shown in which they tell what happened in their online love or online relationship. Viewers and fans of Catfish episodes might also remember how Taneal catfished her own boyfriend after learning about his dating profile.
11. Catfish: The Untold Stories Part 10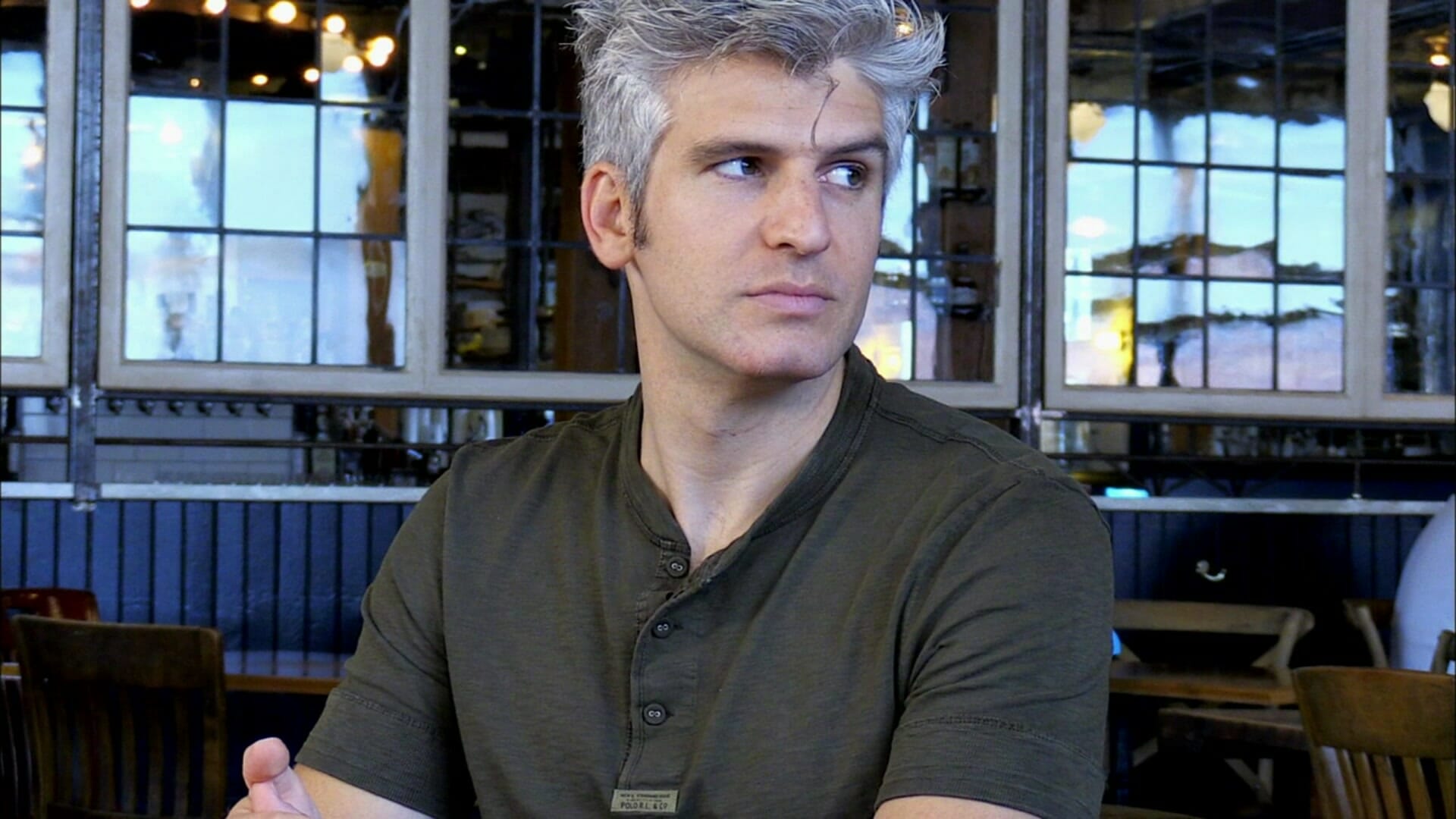 Season: 6
Episode: before episode 13
IMDb: 6.9/10
In Season 6, we got a few special episodes in the middle. There were two titled Catfish: The Untold Stories. These unique episodes tell the viewers about the catfish, who are different from the usual people.
Part 10 of this was a fascinating installment and was inspired by a documentary that showed Nev Schulman's online relationship, who became a victim of catfish yet again.
10. Ari & Lanum
Season: 6
Episode: 9
IMDb: 7.1/10
This episode of the sixth season of Catfish gave creeps to the audience. In this, we see riled-up Max, and it is always a good thing to see Max. Ari, 21 years old, talks with Lanum, who is 25 years old. Ari waits for four days before announcing the love. This sounds sweet and romantic, but as this show is Catfish, the audience should know that this is not going to end well. In reality, also, it doesn't well. No one gets called Lanum in reality. Nev and Max stumble upon the fact that they're constantly dreading and that Lanum is just a creep.
Actually, in reality, Lanum is a 43-year-old man who must know better than this. He persuades young women online and then asks them to send adult content. He admits that women aged 40 or 50 often get scammed by him. Even after doing this, he has the guts to have feelings for Ari.
9. Nick & Jasmine
Season: 7
Episode: 18
IMDb: 7.4/10
Nev very coolly named this episode as "50 Shades of Cray". That was his words and not ours. But this doesn't mean that we support his behavior. We have to admit one thing, and Jasmine was very confident. When Nick contacted the show, he had an advantage over the others. He had actually kissed and met Jasmine. Still, he had no idea what she looked like. This is interesting, right? Jasmine knows very well how to get the thing that she desires, and right now, she wants Nick to put a blindfold on her eyes and then kiss her.
This was an unconventional Catfish case. Nick thought that Jasmine was a safe bet. Her socials always matched with whatever she told him, and there were several live pictures as well. They found out that Jasmine has done this earlier as well. Her pictures were actually of an Instagram model, and she used these same images to catfish Jay G, who is an MTV reality star and also her victim.
Max Joseph appeared in this episode, and this was his final appearance as a co-host. It includes bittersweet moments as well. A hopeful Nick tells Nev and Max that he has been in love with the catfish Jasmine.
8. Derek & Annabelle
Season: 7
Episode: 17
IMDb: 7.5/10
This episode was actually very sweet, like a teen drama. But this is not the whole point of being a teenager. A mystery email leads Nev and Laura to help Derek in finding his online love. Derek met Annabelle on Snapchat after she had a bad breakup. She quickly fell for Annabelle. Just like the Catfish thing, they had never even spoken to each other on call. So, meeting in person while several cameras were focused on them was their only option.
Nev and Laura came down to two suspects: a sister of the friend and an ex-girlfriend. At this point of the episode, we badly wanted it to be the ex. Derek couldn't hide his emotions when his friend Jeremy got out of the car. Was this a twist in the episode? Was Jeremy the Annabelle we were thinking of this whole time? No! He was actually there to support Becca, his sister, as she was her all along.
As they grew up together, she had to invent the character of Annabelle because she worried that Derek would think of her as a sister. Well, he didn't think of her as a sister. Jeremy was fine with this whole thing, as he was still present at the catch-up.
7. Lucas & Many
Season: 5
Episode: 13
IMDb: 7.5/10
Lucas & the Hordes would have been a better title for this episode as compared to Lucas & Many. Hundreds of people have been the victim of Lucas. These days he is better known by the name of Zac. So, we already know that Lucas is a catfish then, so what is the point of making this episode? All this was done for Jayme to shame and name this catfish. What could have been done? Catfish him? They have a female producer friend who only accepts requests from women.
Thanks to this whole planning. Zac finally agrees to it. He is proud to be a moron and confesses to Nev. When Zac hands his phone to the host, it turns out that he is actually recording their whole conversation. Things get much worse from here. He has hundreds of nude pictures of his victims despite the fact that Nev told him to delete all of those. He also has the list of his current victims and has made notes to remind him about the position of his plans for them. So, Nev and Max change their passwords, but this is not going to change much. They really should have thrown his phone away, like, in a pond or river.
6. Spencer & Katy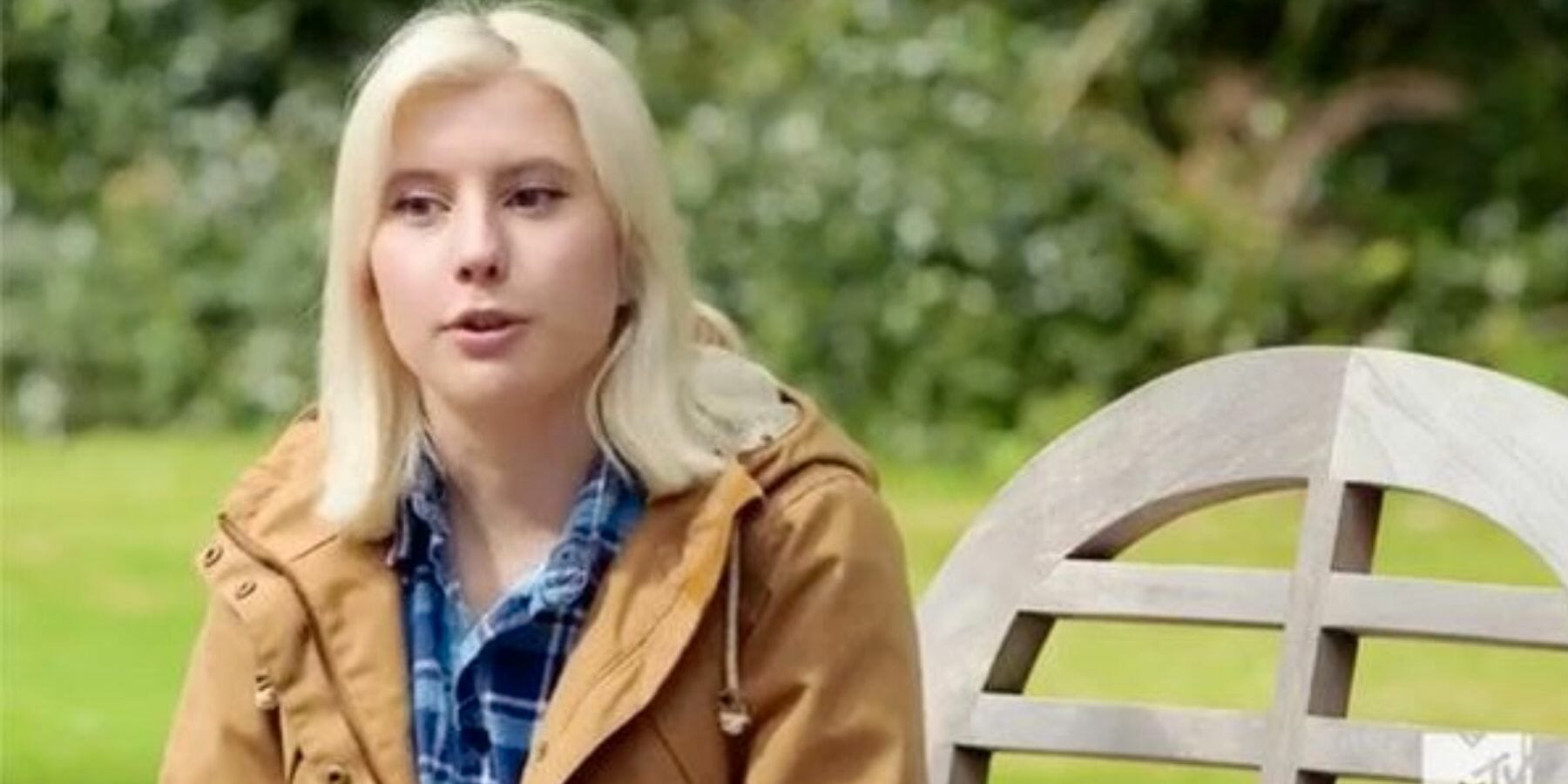 Season: 5
Episode: 15
IMDb: 7.6/10
By now, it might be clear to the readers that Catfish is not a standard dating series. Few episodes fit that criterion better than Spencer & Katy.
In this episode of season 5, we see that Spencer has convinced himself that he is not only having a conversation with Katy Perry, but they will also be getting married real soon. He also spent a part of his savings on the engagement ring that has been made for the pop star from his grandmother's band. The catfish team sets out to find the truth behind all his claims. Spencer obviously was left disappointed at the end, but he didn't let go of things without putting up a fight.
5. Dylan & Savenia
Season: 7
Episode: 10
IMDb: 7.6/10
This seventh-season episode serves as a rare happy ending for Catfish episodes. All this started with several doubts. Savenia declares in the show that she is a catfish and asks to help her victim, Dylan. The show obviously agreed to her request, but their reply bounced, and Savenia didn't provide any contact information. So, Dylan, in turn, asks for help from the show to locate her. This is how we got our episode. But this is not going in the same direction as you're thinking. Savenia, in reality, is just a teenager.
Nev and Max think that she is fake, but whatever she tells them is real. She told them that she works at Pizza Hut, and that was true. So, what is her catfish scheme or secret? She photoshops her pictures. This is it. Everything else that she told is true. Now, she lives with her boyfriend, Dylan, in Virginia.
4. Lucille & Kidd Cole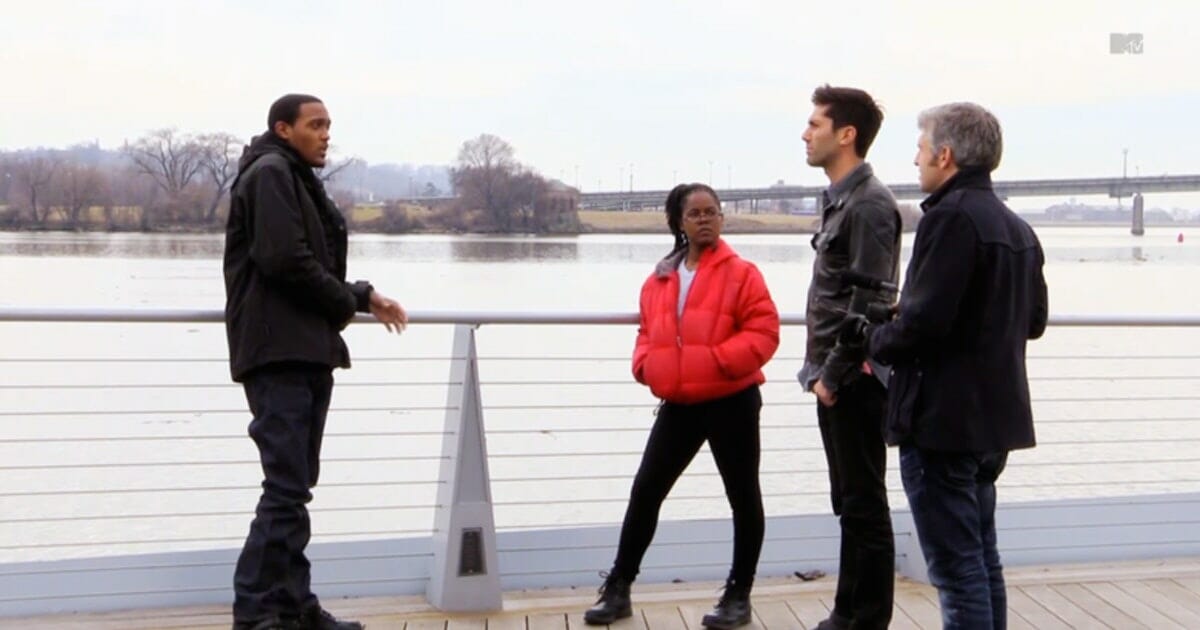 Season: 3
Episode: 4
IMDb: 7.6/10
One thing that this episode taught the audience was never to allow Nev to stand near a river with his phone in his hand. This is where Mr. Smiley lost his cool and then destroyed the cell of a person. Well, the dude really deserved that. Lucille was scammed out for a huge amount of money. Nev's behavior was because he rejected Kidd Cole and the nonsense he brought.
Kidd Cole made the viewers understand how much you might think that you are talking to your favorite celebrity, but in reality, this won't be the truth. And whoever you are talking to is probably benefitting a lot. Catfish Kidd Cole in the Catfish history is a contentious episode, and it might also save you from police-themed trouble.
3. Lauren & Derek
Season: 2
Episode: 4
IMDb: 7.7/10
This season two episode is a reunion episode. Two happy endings in a row, but only if you are not Max, as he gets bitten by an ostrich. Some moments from Catfish have become so iconic that they were not only made into memes but were also included in the opening credits of the TV Show. This episode is filled with those exact moments, like hopeful Lauren excitedly shrieking.
Lauren met Derek approximately eight years ago on MySpace. Since then, she's relied on him for almost everything. He is funny and caring and also supported her when she had a baby with her now-former boyfriend. Lauren strongly believes that Derek is the man of her dreams, and she can not wait for him to be his future husband and father to his three-year-old son.
The only problem that they are facing is that they have never met face-to-face in real life. They also have not video-chatted. Every time she tried to see him, he was ready with an excuse.
2. Falesha & Jacqueline
Season: 4
Episode: 14
IMDb: 7.9/10
Sometimes, a catfish causes enough trouble before people can understand it. Maximum damage is done when romance has absolutely nothing to do with it. This is when Catfish manages to get close to stalking, and this is exactly what happened with Falesha. Someone is using her photos and calling themselves by the name of Jacqueline. The person is spreading drama and hates over the internet. Falesha has to bear the price, and it takes a while for her to stand up again.
Tracey, the catfish involved is really easy to find by the end. In reality, she made next to no effort to hide her real name, and she didn't even care that she was using someone else's identity to stir trouble. Her reason behind doing all this was that she immediately disliked Falesha.
1. Artis & Jess
Season: 2
Episode: 10
IMDb: 8/10
This, no doubt, is the most memorable Catfish episode. Artis was in love with Jess, a model. The father of three children was desperate to meet her. So, roping in Nev and Max seems to be a good idea. So, after much digging, the catfish is finally revealed. Guys, meet Justin!
The story of Justin is all over the place. He poses like a straight woman and claims that he is there to serve a higher purpose. Jess exists just so that he can catch the men who cheat. Later on, when things are revealed, he claims that all of it is just a joke.