An antihero is a protagonist with qualities, unlike the usual protagonists. Their imperfections separate them from the typical heroic characters. The rates may include selfishness, ignorance or cynicism, etc. Unlike heroes, antiheroes lack the qualities of fortitude or courage. And so here is the best-sorted list of DC Comics anti-heroes of all time.
They may often feel helpless if the world is not under their control. As a result, villainous qualities and dark traits like violent rage, amorality, and greed take over their human qualities. It disrupts the fine line between a hero and an antihero.
This list comprises the twenty best antiheroes in D.C. comics, ranked from worst to best.
20. Deadshot
Deadshot, commonly known as Floyd Lawton, was an ordinary vigilante in Gotham City. He later decided to become a mercenary or an assassin.
He got paid enormous amounts for doing the job. Deadshot is righty named because he never misses a shot. He is the most dangerous marksman in the D.C. Universe.
Deadshot may seem like a villain, but his backstory provides justifying answers to his behavior. In addition, his story raises sympathy for his character, which separates him from villains. Deadshot has been a member of the Suicide Squad and the Secret Six.
19. Amanda Waller
Amanda Waller is the founder of The Suicide Squad. She is a cruel and manipulative mastermind who believes that extreme measures are required to fight for justice. She handles things very unorthodoxly, and not everyone agrees with her methods.
She is a high-ranking government official, giving her the most power in the D.C. Universe. However, her relationship with the Suicide Squad showcased that even the team's heroes went against her because of her beliefs and ways.
The team's criminal members, too, were against her methods, most notably Captain Boomerang.
18. Captain Cold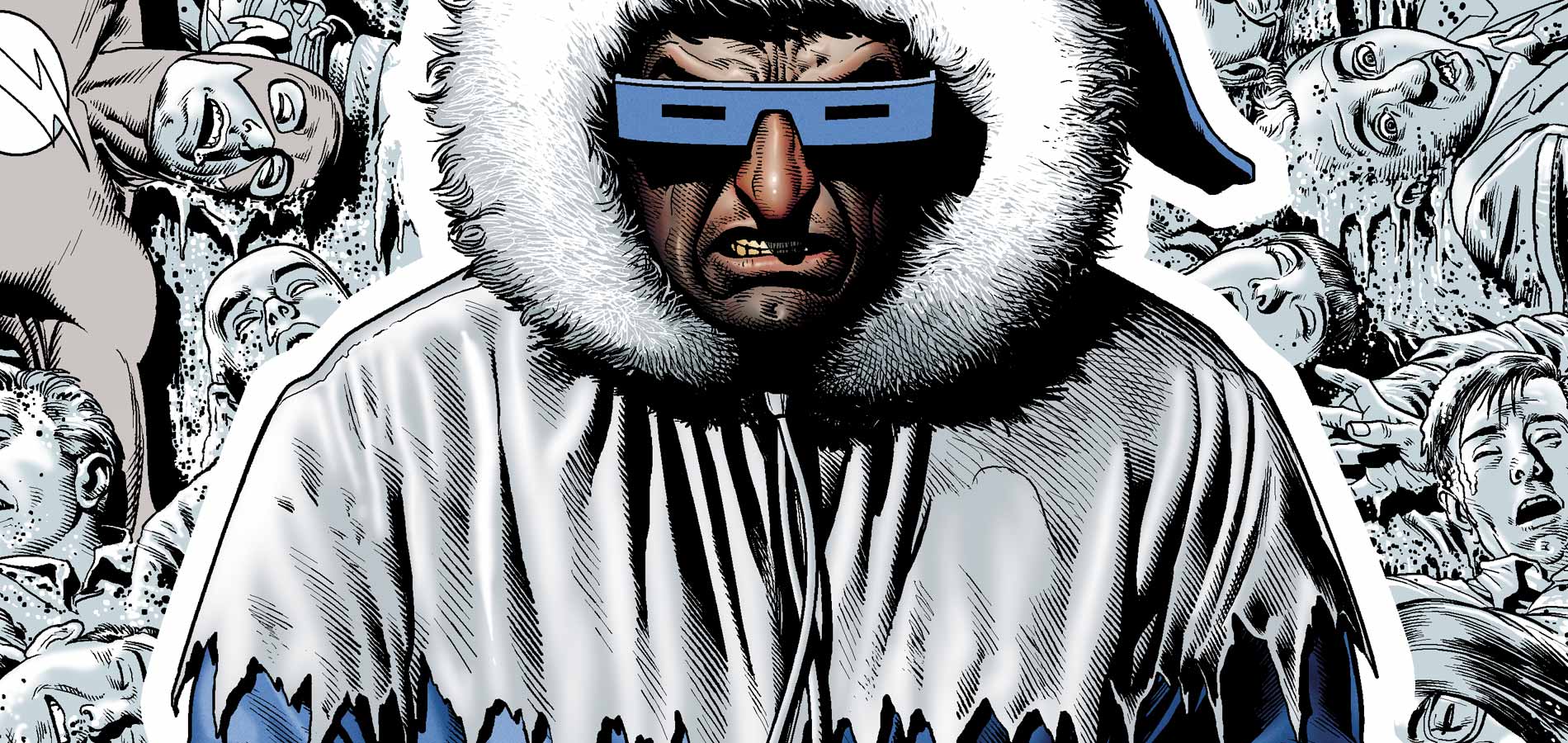 Captain Cold, whose real name is Leonard Snart, is known to be the greatest enemy of The Flash. He is the leader of Flash's Rogues Gallery- a team of Scarlet Speedster's villains. His superpower shoots potent ice rays that can slow anything molecularly.
Captain Cold is also cold from within but still has his moral code. He started as a straight-up villain but evolved into an antihero over time.
17. Jonah Hex
This Wild West bounty hunter is a classic antihero living in the nineteenth century in the American Western frontier. Hex's father was abusive and traded him to another place as a child.
He took this job when he caught Mad Dog, his first criminal who was abusive and was beating his wife. His face got disfigured while taking revenge on one of his tribe members, and he acquired a terrible scar.
Jonah has his morals, and he never attacks the innocent. Hex has no superpowers, but he has pretty impressive skills. He once could one-up BBatman in a race, which proves his skill, even without superpowers.
16. Deathstroke
Deathstroke, commonly known as Slade Wilson, is perhaps the best mercenary in the D.C. Universe. His powers include enhanced strength, intellect, and speed.
Sometimes he fights against superheroes, and sometimes he fights against criminals. It doesn't matter to him; his target is always money based.
He used to be wholly evil, but the recent edition of New 52 Deathstroke shows him as an antihero. He has a particular purpose for killing. He is the greatest enemy of Teen Titans.
15. John Constantine
John Constantine is cynical, manipulative, and a bit supernatural. John is a con artist and a lousy detective created by Alan Moore. He is obsessed with the danger of pursuing sorcery and dark magic.
He shows hints of humanity sometimes, though it is hard to see. His friends often pay the price of being around him, for John will do anything to survive.
Although he has made mistakes and failed a few times, he tries to do the right thing. He fights against evil in his unique way.
14. Artemis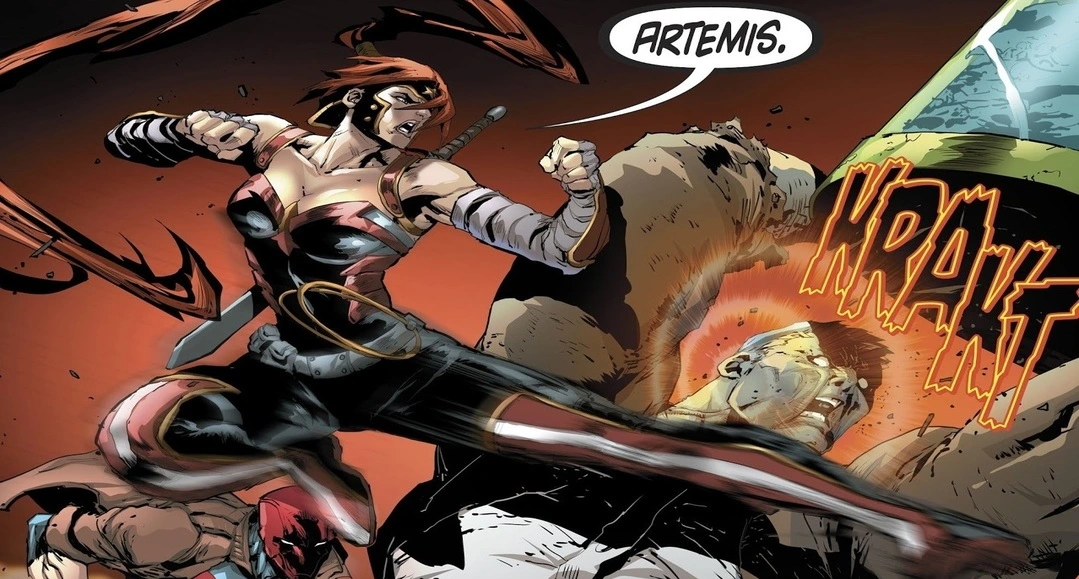 Artemis came from the town of Bana- Mighdall in Amazonia. She teamed up with Bizarro and Red Hood and formed a group called The Outlaws. Together they defeated the Black Mask.
Artemis is excellent in hand-to-hand combat, archery, and swordsmanship. When she was created, she was supposed to be the counterpart of Wonder Woman on her planet. However, unlike Wonder Woman, Artemis is not a pure superhero.
13. Rorschach
Rorschach, commonly named Walter Joseph, believes the world is segregated into good and evil; there is nothing in between. He suffered abuse at the hands of his mother when he was a child.
He reached his breaking point when he discovered a man who had killed a child and fed his body to the dogs.
He took justice into his own hands, and he killed the murderer. After the incident, he punished criminals based on his code.
12. Roy Harper
Roy Harper was the first sidekick of Green Arrow and was called Speedy. He was his mentor, and Harper worshipped him like a God. Their relationship was analogous to that of Batman and Robin.
He became Oliver's foster child and was trained as a crime fighter. He is excellent and archery and other weaponry.
Roy became an addict after his daughter's death. To take revenge for it, he killed the man who killed her and acquired some villain-like qualities.
11. V
V is a unique character with a terrific personality, created by Alan Moore. He believes in lawlessness or the absence of a government or authority.
He wears a Guy Fawkes mask, inspired by the person who tried to destroy the House of Parliament in 1605. His goal is to kill the people y to the people by freeing them from the rule of the government. However, people often question his actions and beliefs, but this objective of his could be well-intentioned.
10. Wild Dog
Wild Dog, also known as Jack Wheeler, is driven by revenge. Inspired by Marvel comics' The Punisher, he uses his inherited wealth to fight against the mobs as a vigilante. Wild Dog had lost his entire marine squad to a criminal bombing.
Similarly, he lost the girl he loved, who left him wealthy after her death. He is skilled in weaponry and swift and clever in one-on-one combat.
9. Huntress
Huntress, or Helena Bertinelli, was born into a family closely related to the mafia in Gotham City. She had to watch her family die before her eyes, for which she sought revenge. She took training from her uncle and became a vigilante.
Eventually, she also became a member of the tBatbat family, though Batman did not like her aggressive and violent tactics.
They worked to get rid of evil dictators in Gotham, though Huntress sometimes became too violent. She is intelligent, an expert in criminology, and a good combat fighter.
8. The Comedian
Edward Blake, The Comedian, first appeared in the legendary graphic novel, Watchmen. Initially, he had hero-like qualities, but later his genuine nature showed and exposed his deranged and violent self.
D.C. Comics fans would know that Watchmen is usually a group of heroes, but The Comedian regularly showed antihero-like actions.
In his rage, he killed a woman from Vietnam who was pregnant with his unborn child just because she had bruised the left side of her face. He is the most cynical of all in Watchmen but still sometimes shows the qualities of a human being.
7. Red Hood
Red Hood, commonly called Jason Todd, used to be Robin before he met The Joker. Bruce Wayne was his mentor, but young Jason was slightly different from Robin as he was once caught tempering with Batman's Batmobile.
The Joker beat Jason Todd to death with a crowbar, but he got resurrected as the Red Hood after some time.
He became an antihero archetype- with skills learned from Batman but a want to kill. He adopts any means necessary to eliminate Evd Hood's whole story arc in the Drelate, which can be related to the Winter Soldier of the Marvel universe.
6. Lobo
Lobo works as a mercenary and a ruthless fugitive hunter. He is an alien and the only one remaining on his planet because he killed the rest of them. Like every other bounty hunter, he tends to stay neutral. He gets a contract; he kills to fulfill it for money.
Lobo possesses superhuman strength and immorality with a sadistic and vulgar personality. However, he does have a deep personal code that he always obeys.
He has been a member of Young Justice, L.E.G.I.O.N., and R.E.B.E.L.S. He once gave up violence and became an archbishop in the Church of the Triple Fish God but later returned to his old ways.
5. Bane
Bane is a criminal who is hungry for power. He became the evil counterpart of Batman when he set his eyes on Gotham City. Once, he stalked Batman, broke his system, and threw him off a building.
This was highly criminal, but eventually, he transformed into a better person.
He stopped taking Venom, the serum that gave him super strength, which helped to clear up his mind. He did not become a hero, but he did possess the most hero-like qualities among the Secret Six.
4. Catwoman
Catwoman or Selina Kyle is another classic example of an antihero. She occasionally fights for or against the law, making her a complex character. She shows hints of villainy but is not an outright monster.
Unlike Batman, she has her morals and lies somewhat in the gray area, which makes her a traditional antihero.
Batman tries to keep her on the excellent side why she always finds herself in the antihero line. But she has done good things when she works with Batman.
She has saved many lives, including the Justice League, alongside Bruce.
3. Batman
Comic readers are familiar with the fact that Batman crossed the line, which sometimes differentiates heroes and antiheroes. Even certain animated features have shown this side of him.
So many writers have debated the characteristic nature of Batman. He saves the city of Gotham from evil when he becomes Batman making him a quintessential superhero, but some of his actions may also come across as that of a vigilante.
He once made a file including the strengths and weaknesses of all his colleagues in case they became evil. Things got out of hand when his teammates realized he crossed strict personal boundaries.
2. Harley Quinn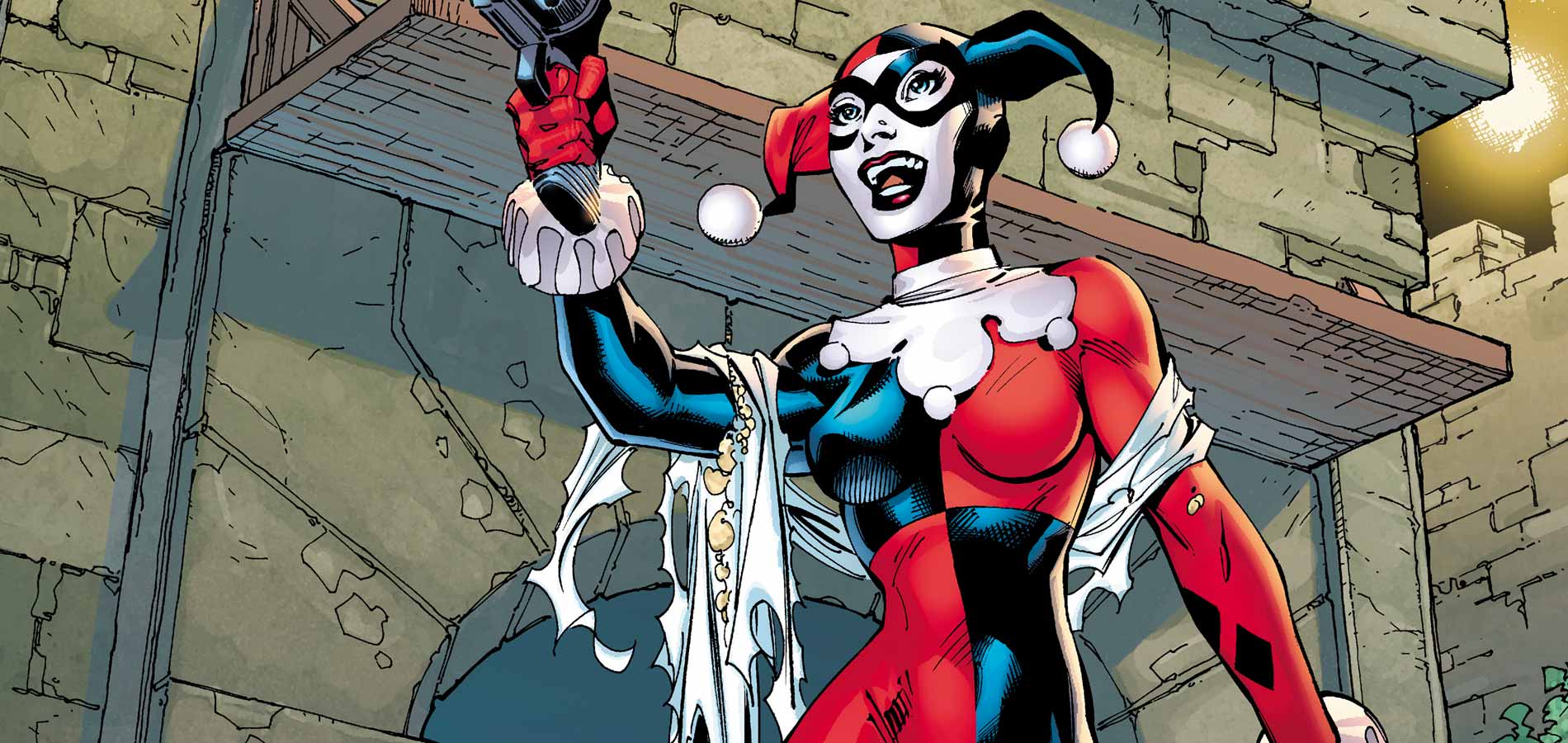 Harley Quinn was a psychologist who tried to help the Joker, but she instead fell for him. She is a significant part of the Suicide Squad and has become one of the most popular anti heroes of D.C. Comics. The new 52 Reboot showed Harley Qanti-heroeserson fighting for the law.
But he cannot be called a hero because her means of fighting for justice were not exactly hero-like. Many comic book fans know she has a tender heart underneath all the madness that envelops her.
1. Black Adam
Black Adam started as an arch-enemy to Shazam, the wizard who made him in ancient Egypt. He became corrupted and fell into the antihero area, so Shazam imprisoned him. As a child, he was enslaved, and dictators killed his family.
He found his powers via his nephew, and he took his powers after Black Adam killed him for the greater good.
He later became a member of the Justice Society but continued to cause chaos in the world. Black Adam has always shown heroic and villainous manners in the D.C. Comics.
Read More: The 10 Strongest Female DC Characters Of All Time