Best Fiends is a popular mobile puzzle game released for free for IOS users worldwide in 2014. The game is now available for Android users as well. Seriously Digital Entertainment Ltd., a popular gaming startup, is the creator of Best Fiends and was founded by former members of Rovio, the company behind the well-known game Angry Birds. Best Fiends was born out of the startup's desire to create a game that would be as successful as its predecessor.
Like any other mobile puzzle game, the gameplay is relatively simple yet very addictive. It is nice graphics and is quite visually striking. It has more than 100 Million downloads, which clearly shows how popular the game is.
In the game, the player has to arrange matching pieces together. By doing this, the bugs will attack the slugs, and that is how you will win. The more pieces you arrange, the faster you will clear the stage. You can also increase the power of the bugs so that they can kill the slugs more easily, and you can progress in the game faster.
They have a variety of characters that are extremely cute and adorable, and you can power them up to get closer to Mount Boom. They can be collected throughout the game and have different characteristics and powers. There are also some exclusive characters that you can only get in their VIP mode. Here we have mentioned a list of characters from the game that are loved by fans and have some of the most unique and fun powers.
20. Whisper
Name: Whisper
Type: Wasp
Strengths: Area Bomb
Gender: Female
Whisper is a wasp who lives in Glowshroom Garden in Minutia. Despite being a Mantis, she does not seem like she is weak and practices hard to become powerful. She is very tall and also the fiercest. She always wears a black and yellow jacket with pink and white teeth.
Whisper also has an extremely powerful weapon that can wipe out slugs in just three weeks. She uses Area Bomb in the game, and her character can be unlocked after clearing various levels. Players do not need a VIP account to use their character.
19. Brittle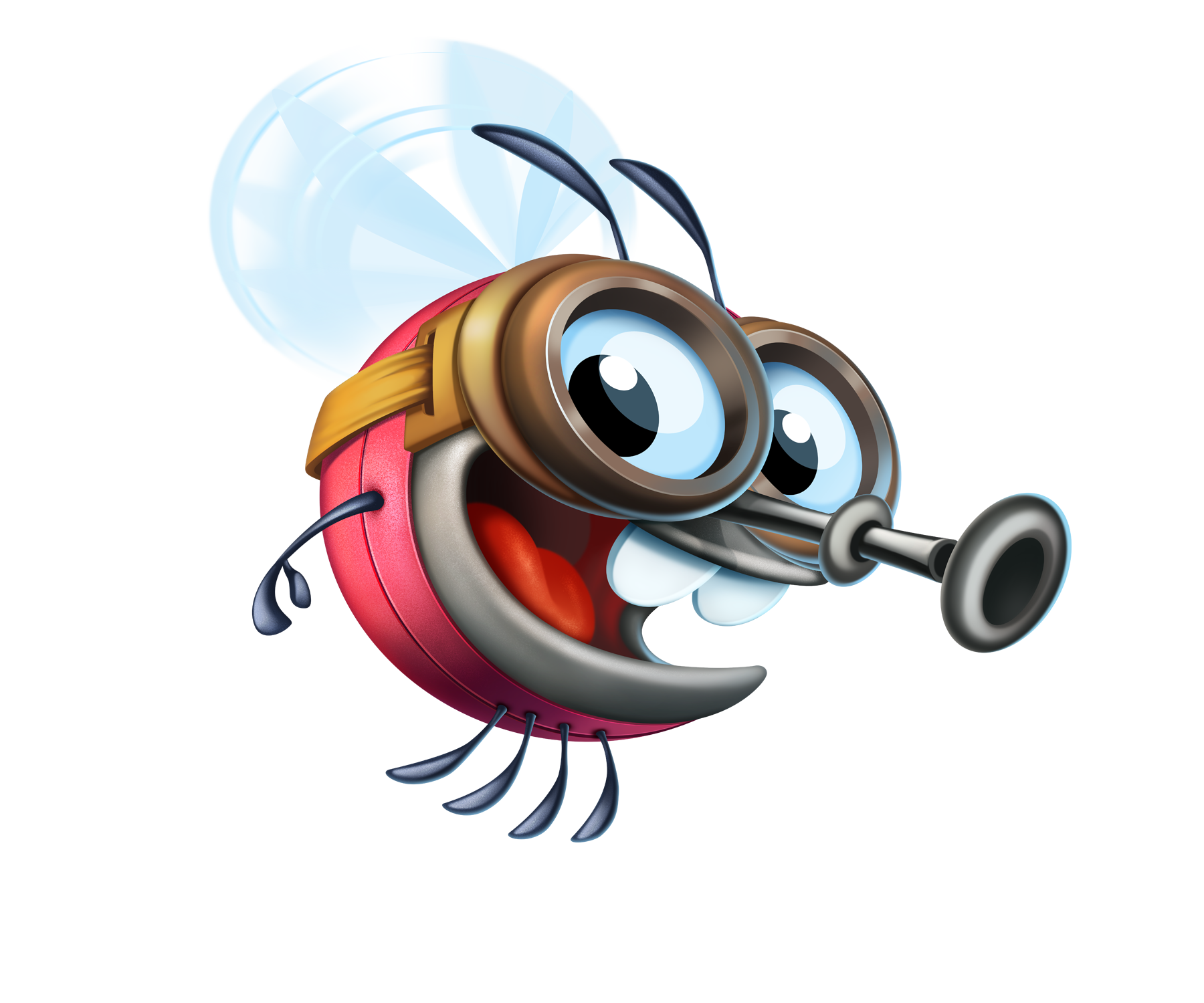 Name: Brittle
Type: Housefly
Strengths: Converter Block
Gender: Female
Brittle is one of the best female characters in the Best Fiend game, and you also do not need a VIP account to collect her. She is a housefly that lives innGrowshroom the Garden in Minutia. Being a housefly, she is quite scared of getting smashed by someone and hence comes to live with the fiends. Her power is of a converter using which she can turn her surroundings into purple blocks.
Brittle's character can be unlocked after level fifteen after you find her using three keys that you receive after clearing the stage. Her character evolves as you clear the stages, and with each costume, you get a 50 damage bonus.
18. Dennis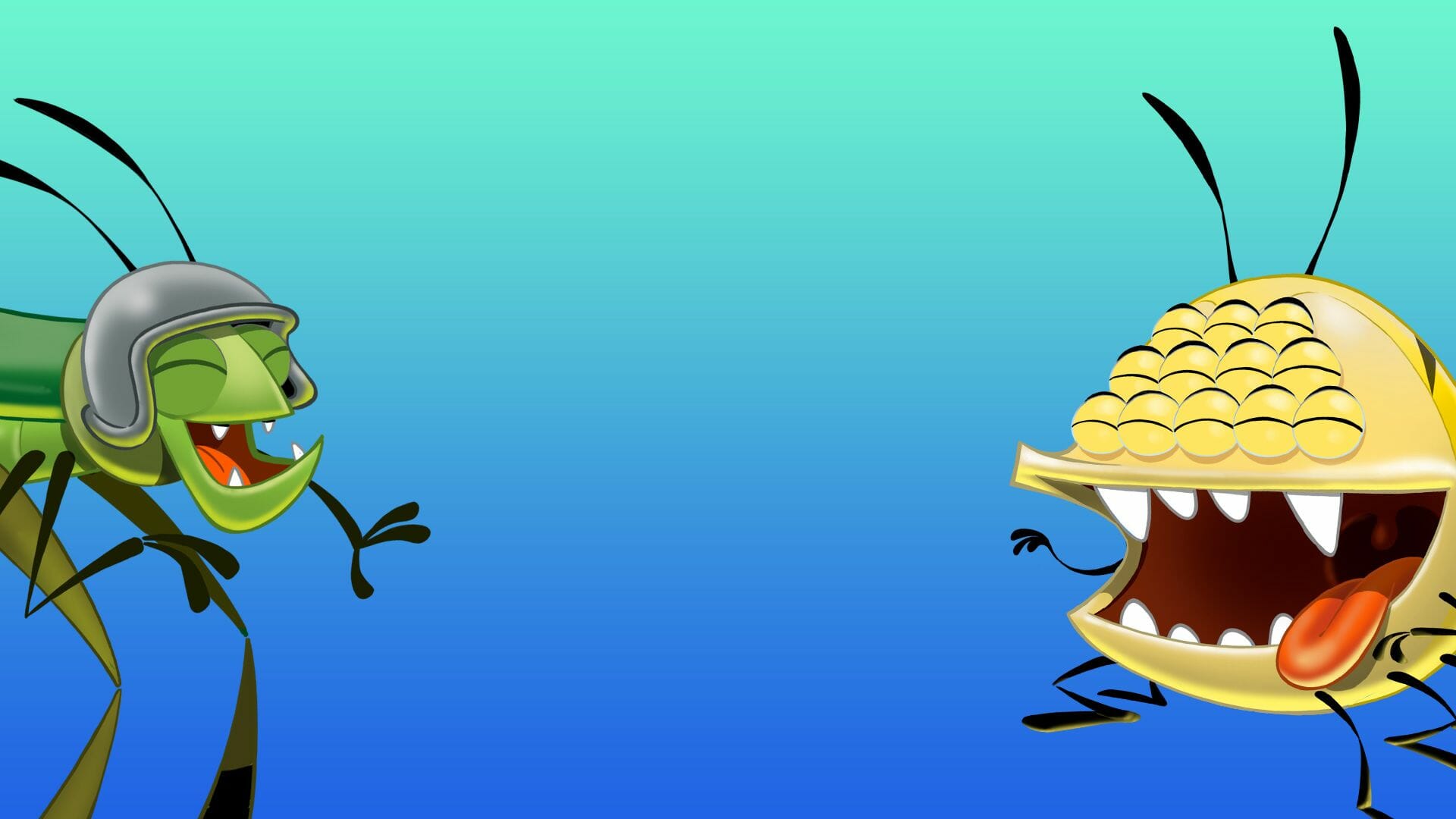 Name: Dennis
Type: Grasshopper
Strengths: Horizontal Bomb
Gender: Male
Dennis is a grasshopper who is also the son of Prof. Denise. He wears a grey helmet and very much enjoys hopping around the grass. Dennis has the aim of ruling the slug empire and preventing Minutia from getting raided by them.
He has the power to use horizontal bombs, which helps in destroying the slug army. Dennis's character transforms after levels, and its power also increases. The more you progress in the game, the stronger the fiends will get.
17. Rascal
Name: Rascal
Type: Bunny
Strengths: Double Horizontal Attack
Gender: Male
Rascal is a bunny who has a pink nose and is lavender in color. He lives in the Glowshroom garden in Minutia and uses the horizontal attack to destroy the slug army. He is also an easter bunny who hides eggs from other fiends.
His character in Best Fiends has a variety of costumes and variants that you can unlock and upgrade as you progress through the levels in the game. He is also very adorable looking and a cute must-have character in your collection.
16. Wilbur
Name: Wilbur
Type: Dock Beetle
Strengths: Plus Shaped Bomb
Gender: Male
Wilbur is a Dock Beetle who lives in the Green Glades in Minutia. He is a green fiend and is quite a rare find in the game. Wilbur uses the Plus-shaped bomb to eliminate his enemies and is obsessed with protecting Minutia and wiping out the slug army.
He looks quite funny yet cute and has a fan over his shell that makes him look like a green helicopter. His character upgrades and develops as the player further progresses in the game and clears levels.
15. Woody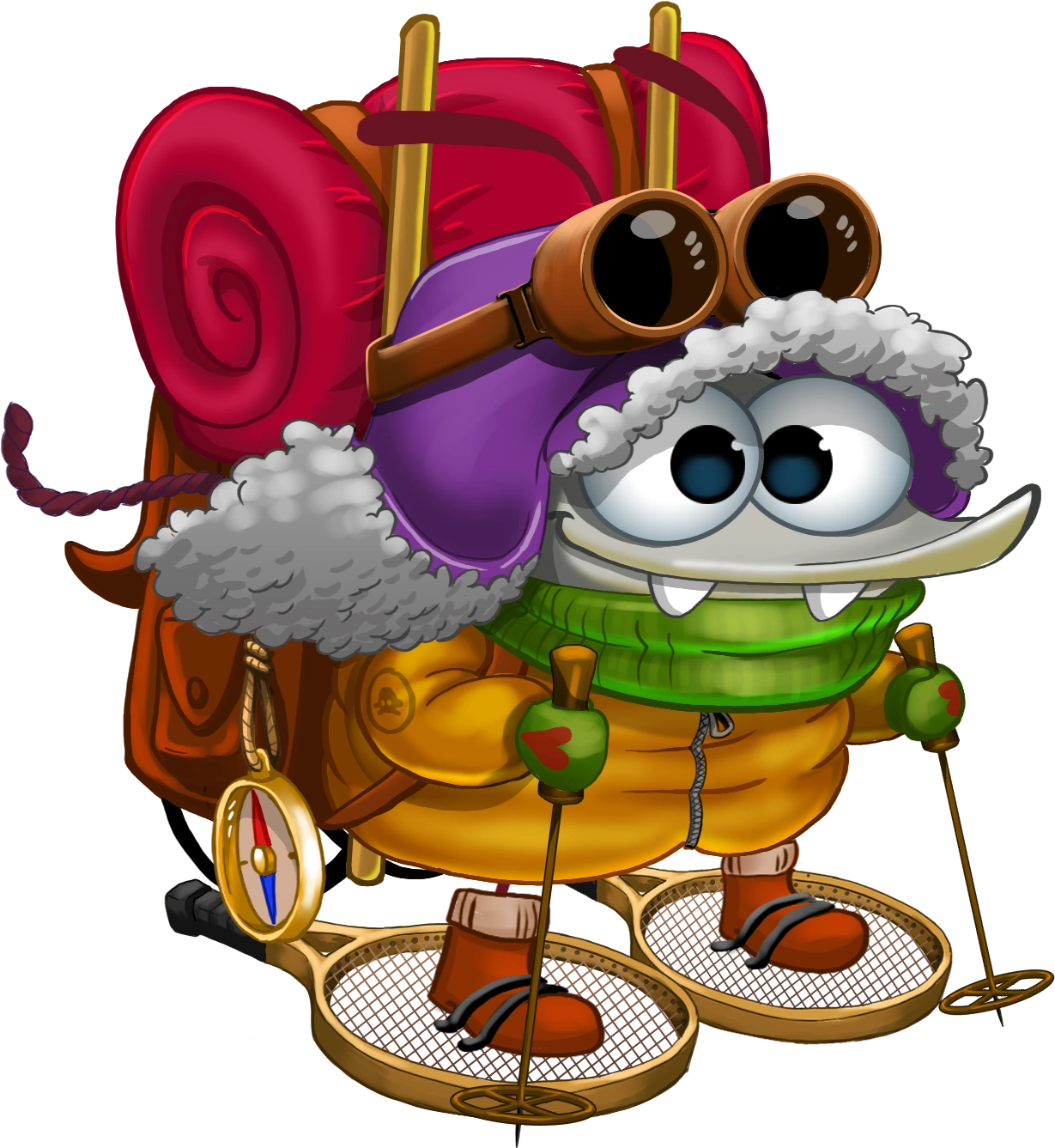 Name: Woody
Type: Woodlouse
Strengths: Double Converter Block
Gender: Male
Woody is a woodlouse and a sword warrior. He dresses like a samurai, holding two iron swords in his hands. He is considered one of the rarest fiends in the game, and his different costumes and characters cannot be easily unlocked.
The usual character can be unlocked only after you complete level 60. His double converter block power allows him to turn any block into yellow blocks, and with the recent update, he can turn blocks into Mellow flowers.
14. Dina
Name: Dina
Type: Hickory Horned Devil
Strengths: Double Horizontal Block
Gender: Female
Dina is a hickory-horned devil who lives in Mellow Flowers in Minutia. She looks like a green worm and has orange thorns on her nose and body. Dina is also quite clever and has the ability to use Double horizontal Blocks to eliminate her enemies.
She is a strong and fierce wit character and also has a sharp tongue. In the game, she has been quite a unique and well-loved character, and like others, she can be unlocked after several stages. She is kind of a rare fiend, so players also often purchase her character.
13. Carmen
Name: Carmen
Type: Cochineal
Strengths: Plus shaped bomb
Gender: Female
Carmen is a Cochineal who lives in Strawberry Patch in Minutia. She has wings and is pink in color. She also acts like a teenager because of her circle of friends. Due to her producing ability, she leaves red traces wherever she goes.
Carmen Sandiego inspires her name, and she is also good buddies with Gordon. Her character is very adorable and is one of the popular ones in the game. She has the ability to throw plus-shaped bombs, which help her destroy the slugs.
12. Lacey
Name: Lacey
Type: Lacewing
Strengths: Fairy Dust
Gender: Female
Lacey is a lacewing who lives in Green Glades in Minutia. She loves having fun and adventures and is extremely pretty and cute. She uses fairy dust to destroy her enemies and is quite powerful.
Her hair is like Dora, and she is green in color. She is quite a rare character, and it is quite difficult to collect her in the game if you don't want to purchase her character. Overall, she is pretty well-known and loved, and it is quite nice to have her character in your collection.
11. Kwincy
Name: Kwincy
Type: Spider
Strengths: Converters
Gender: Male
Kwincy is one of the primary characters to be unlocked in the game at just level five using one key. He is a spider who lives in Mellow Flowers in Minutia. He is also in all the Best Fiends games and can be seen in the games app's icon.
Kwincy is yellow in color and has one big eye. Even after having quite an uncanny appearance, he still looks quite cute, and the no. of his eyes increases with each upgrade. The players can upgrade their character by clearing levels. With each costume, its power increases by 50 damages.
10. Rose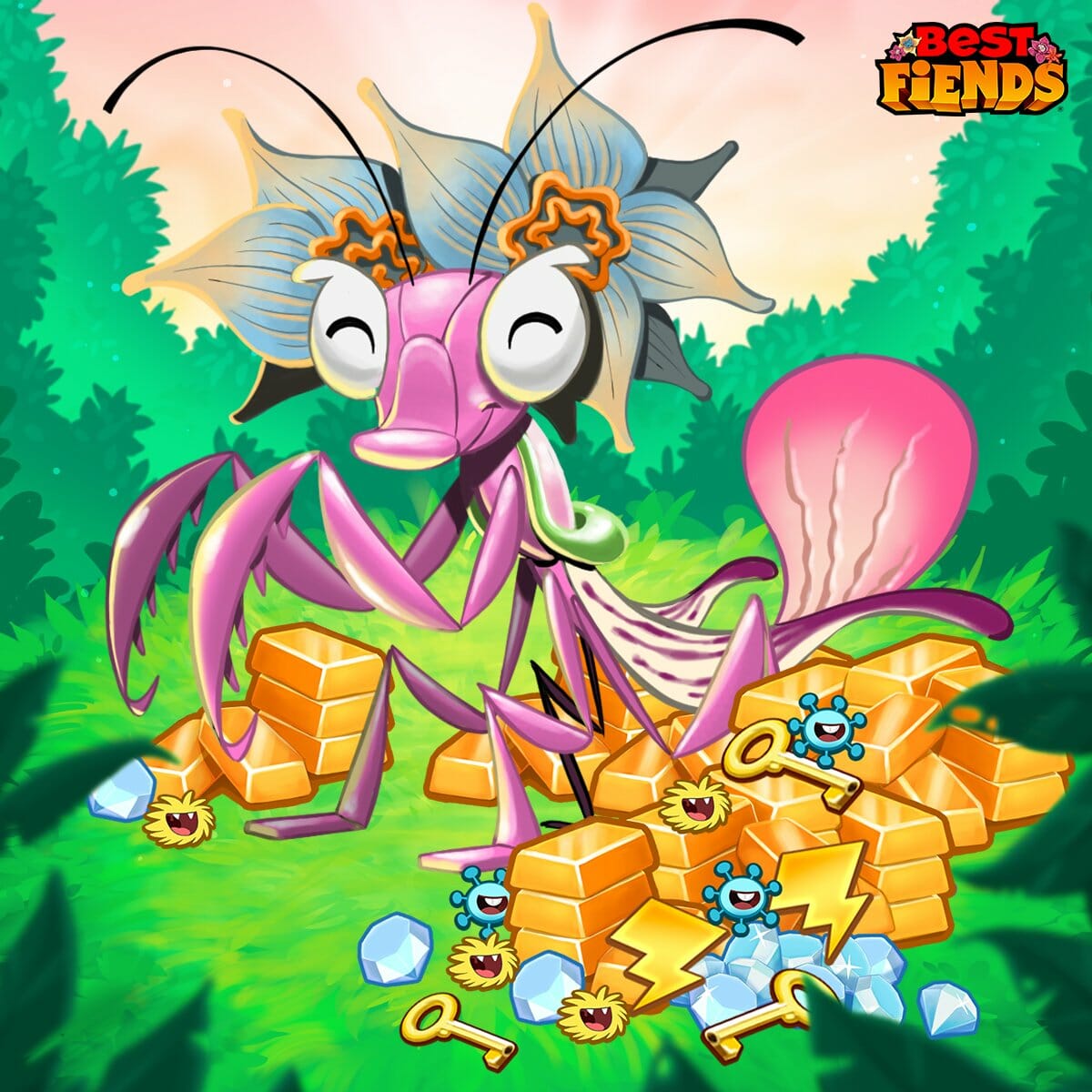 Name: Rose
Type: Playing Mantis
Strengths: Area Bomb
Gender: Female
Rose is a pretty pink-colored orchid mantis who lives in Strawberry Patch. She often hides behind flowers and attacks her prey, who get attracted to the smell. She has the power of an Area bomb that she uses to destroy the slugs. Her character is extremely gorgeous and adorable and is loved by many gaming fans.
You can unlock Rose by clearing levels and receiving keys. By using these keys, you can unlock chests from where you can receive a variety of characters.
9. Bob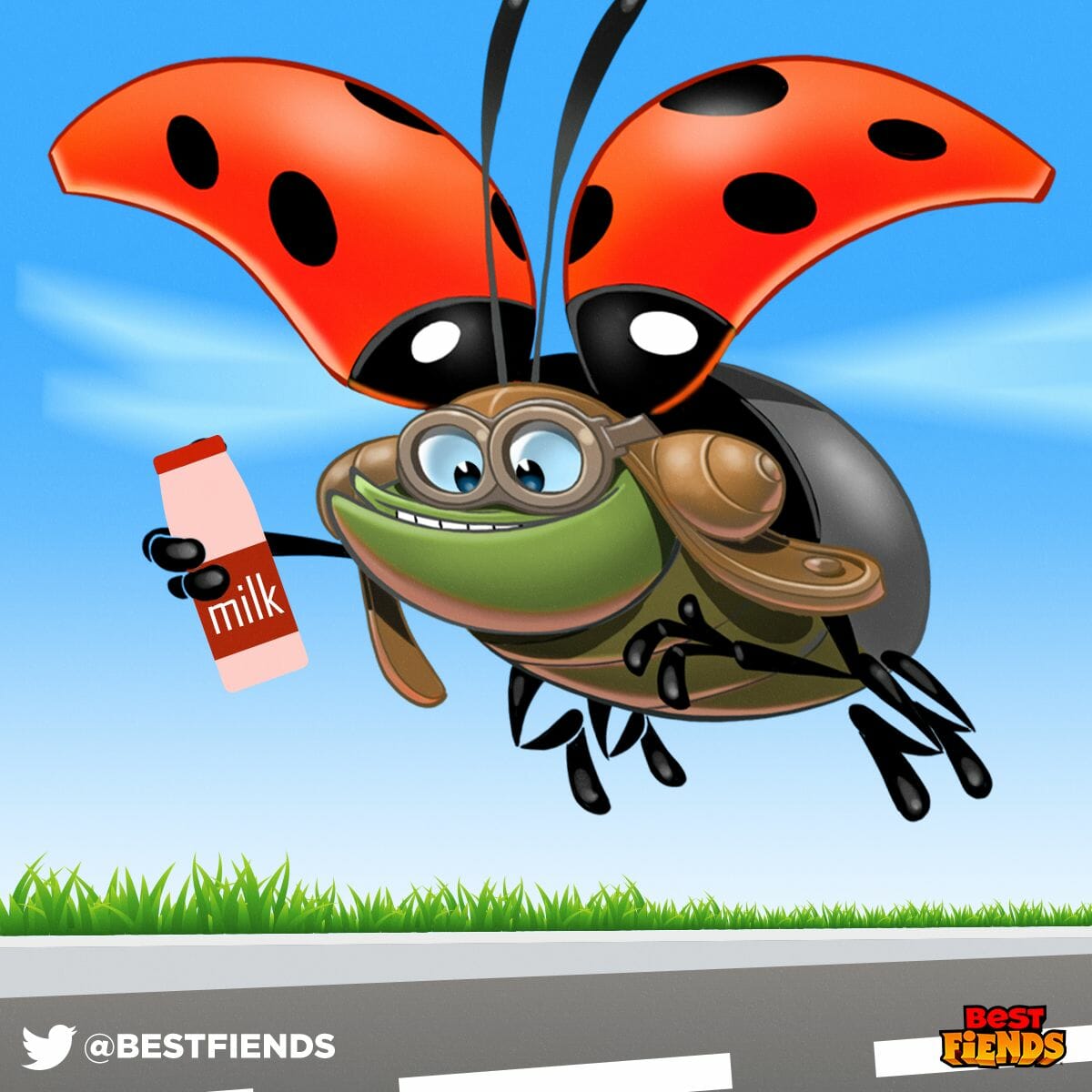 Name: Bob
Type: Lady Bug
Strengths: Converter
Gender: Male
Bob is a ladybug who has black/green/grey spots on him and is very stubborn when it comes to his enemies. He lives in Strawberry Patch, and all he wants to do is get back to the aphid farm of his family.
He is also known to be quite grumpy and has a lot of self-confidence. His character is quite funny-looking but still cute and is a great addition to your list of fav—characters in the game.
8. Jojo
Name: Jojo
Type: Butterfly
Strengths: Horizontal Bomb
Gender: Female
Jojo is a beautiful butterfly who can capture people's hearts with her butterfly effect. Despite her being a pretty and adorable character, she is very powerful and can destroy her enemies with ease. Her wings change colors when she is in fight mode, and with each costume, the player gets a bonus of 50 damage points.
Her character can be unlocked after level 60 and can be upgraded by the player with the help of metro mites. She is also a part of the yellow group and lives in Mellow Flowers in Minutia.
7. Temper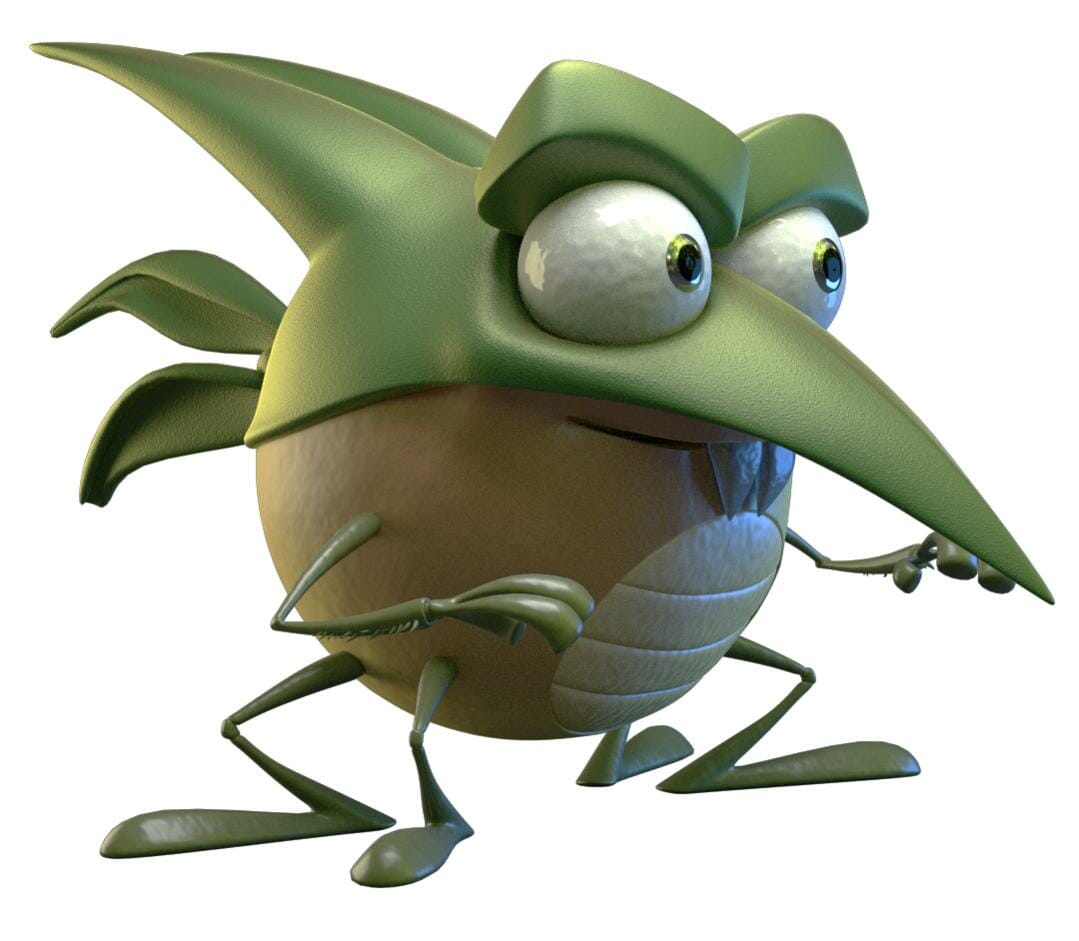 Name: Temper
Type: Mite
Strengths: Horizontal Bomb
Gender: Male
Temper is one of the most popular and loved characters in the game and is also one of the first characters to be unlocked in the game. He plays as the first line of defense and uses his horizontal bomb power to destroy the slugs and prevent them from attacking.
His courageous and heroic character leads Temper's adventure, and he is also the leader of the fiends. He has a fascination for superheroes and ties a green mask around his eyes to look like one. With each progressing level, Temper keeps on evolving and getting more powerful.
6. Snap
Name: Snap
Type: Dragon Caterpillar
Strengths: X Bomb
Gender: Female
Snap is one of the most feared characters by the slugs because of her strong and unique powers. Her multi-limbed martial arts allow her to attack from her enormous number of legs and destroy her foes.
She is a very cute character with light brown limbs and red and orange colored tips of her hair. She is green in color and, overall, is such an awesome and fun character to play with. Similar to other Best Fiends characters, she can be unlocked after clearing a number of levels in the game.
5. Moose
Name: Moose
Type: Stag Beetle
Strengths: X Bomb
Gender: Male
Moose is a stag beetle who also used to be the sheriff of Minutia. It seems like Woody, a toy story character, inspires this character. He has two big horns that are stuck to his hat, and he is very stubborn when it comes to protecting Minutia.
The character is quite unique and adorable and can be unlocked as you clear the stages. He is also one of the only ones who doesn't have his own powers. He is also a resident of Strawberry Patch in Minutia.
4. Wu
Name: Wu
Type: Tarsier
Strengths: Kung Fu Fury
Gender: Male
Wu is one of the characters in the Best Fiend game, and his appearance looks somewhat like a Chinese person and a monkey. He lived in Strawberry Patch and was introduced in the game in honor of the year of the monkey.
Wu is also a great warrior who has honed his kung-fu skills and is now off to fight the slugs and prove himself. He also has great reflexes, along with his extreme cuteness. With each costume, you get 100 damage boosts.
3. Howie
Name: Howie
Type: Lizard
Strengths: Magic Vertical Bomb
Gender: Male
Howie is a lizard that doesn't seem to be that comfortable around other reptilians but is more at ease around other fiends. He looks kind of like Harry Potter because of his blue glasses, black jacket, and his wizard wand.
Howie's gift of mastery in lizardry has made him quite powerful, and with his knowledge and arcane powers, he is going to go all the way to mount boom. With each costume, you also get additional 50 damage points.
2. Gordon

Source: Twitter
Name: Gordon
Type: Scorpion
Strengths: Horizontal Bomb
Gender: Male
Gordon is a strawberry patch resident who, throughout his life, has been overlooked due to the shadows of his dad but is trying to break free by fighting the slugs and creating his own legend. He has claws as his weapon and an orange-colored tail. He is quite a stubborn character and is also one of the most powerful.
Gordon, the best fiend character has a love for poems and can be seen holding an inked feather with a sheet of paper. He often writes for a fellow fiend and is the happiest and most relaxed while writing his fav. poems. He was also born with the "Heart of a lion."
1. Bam
Name: Bam
Type: Caterpillar
Strengths: Sonic Waves
Gender: Male
Bam is one of the characters of Best fiends and lives in Strawberry Patch. He is a caterpillar and a hairdresser for all the fiends in the town. He is somewhat of a unique character that, even after being a caterpillar, doesn't look like one. Bam is also Wu's student and one of the most powerful characters in the game.
He used to be quite ashamed of how poofy he was but slowly grew into it and made hairstyling his profession. In his final form in the game, he looks quite feminine due to his long hair and lashes.