HBO is a, as its name depicts, Home Box Office, which is an American television network that provides consistent and flawless entertainment through its fascinated series and shows.
American TV shows are really popular worldwide, and to maintain their decorum, the HBO network has served some of the best shows of generation in order to maintain a continuous supply of quality entertainment without harming any individual's sentiments and do not convey any bad message for any religion. So, we can say that HBO is a trusted network for many years.
And to answer the most obvious question," Which series to watch?", here providing some filtered choices of series one would want to watch. Do not forget to count on these HBO shows when you are thinking of watching something different and exciting.
1. Years and Years
Directors: Simon Cellan Jones, Lisa Mulcahy.
Writer: Russel T Davies.
Starring: RusselTovey, Rory Kinnear, T'Nia Miller, Jessica Hynes, Emma Thompson, Anne Reid, Ruth Madeley.
IMDb rating: 8.4/10
Rotten Tomatoes rating: 89%
This HBO series includes six episodes. It is a sci-fi (science fiction) tv series that shows the story of a British family where all members are dealing with the peaks and valleys in their lives. This story is really fascinating as it shows the marriage practice of Daniel and Ralph and the problems faced by raising kids by Celeste and Stephen.
It involves a struggle in choosing the new better half that Rosie is facing and many more. So, this HBO series is a complete family package, which makes it worth watching, and indeed it is one of the best shows.
2. Band Of Brothers
Directors: Tom Hanks, Tony To
Writers: Erik Jendresen, Tom Hanks, John Orloff, E. Max Frye, Bruce C. McKenna, Erik Bork, Graham Yost.
Starring: David Schwimmer, Damian Lewis, Kirk Acevedo, Rick Gomez, James Madio, Dale Dye, Scott Grimes, Michael Cudlitz, Donnie Wahlberg, Ron Livingston, Neal McDonough, Frank John Hughes, Douglas Spain, Mathew Settle, Eion Bailey, Ross McCall, Shane Taylor, Rick warren, Colin Hanks, Dexter Fletcher, Marc Warren, Rene L. Moreno, Richard Speight Jr.
IMDb rating:9.4/10
Rotten Tomatoes rating: 94%
This HBO series with ten episodes is a dramatic non-fiction representation of world war ii. As its name suggests, this series depicts a unit that fought and went to several camps and stayed together with dignity till the war ends.
The central force shown that kept all the men together is Major Richard Winters, who is also the protagonist in this series. It is a non-fiction historical story that depicts genuinely happened incidents.
Every main face in the show depicts one of the original fighters in the war. This HBO series is a must-watch is one is an action enthusiast and for the one who wants to learn about the history of World War II.
3. Silicon Valley
Director: Mike Judge.
Writers: John Altschuler, Mike Judge, Dave Krinsky.
Starring: Thomas Middleditch, Martin Starr, T.J. Miller, Josh Brener, Amanda Crew, KumailNanjiani, Christopher Evan Welch, Zach Woods, Suzanne Cryer, Matt Ross, Stephen Tobolowsky, Jimmy O. Yang, Chris Diamantopoulos.
IMDb rating: 8.5/10
Rotten Tomatoes rating: 94%
Silicon Valley is a comedy series on HBO with a total of six seasons. Together of all seasons, there are 53 episodes, which ensure continuous entertainment supply. The protagonist of this show is Richard Hendricks, who creates a Pied Piper named application for data compression.
Richard, being Silicon Valley's residence, is a struggling engineer who wants to set up his own company. The first season of this series shows his efforts to find qualified people for his company and his further ups and downs in the rest of the seasons. This series is based on people from the technician world, and it is one of the best HBO series.
4. Sex And The City
Director: Michael Patrick King.
Writers: Michael Patrick King.
Starring: Kim Cattrall, Sarah Jessica Parker, Jennifer Hudson, Cynthia Nixon, Chris Noth, Candice Bergen.
IMDb rating: 7.1/10
Rotten Tomatoes rating: 71%
Sex and the City belong to four women from New York City. It's a romantic-comedy-drama which also shows the strength of friendship. This series has six seasons and 94 episodes altogether, which can make one want to watch it. The show depicts these four women with different approaches to life.
But with the fact that they have different natures, they still stick to each other and overcome their differences. Throughout the six seasons, these series encounter some of the major yet modern issues like feminism, safe sex, etc. This series Sex and the City depicts real friendship, and women empowerment, which makes is it a must-watch series.
5. Westworld
Director: Jonathon Nolan.
Writers: Jonathon Nolan, Halley Gross, Lisa Joy, Kath Lingenfelter.
Starring: Evan Rachel Wood, Thandie Newton, James Marsden, Jeffrey Wright, Sidse Babett Knudsen, Ingrid Bolso Berdal, Luke Hemsworth, Simon Quarterman, Shannon Woodward, Angela Sarafyan, Rodrigo Santoro, Ed Harris, Anthony Hopkins, Clifton Collins Junior, Ben Barnes, Jimmi Simpson, Fares Fares, Louis Herthum, Tessa Thompson, Talulah Riley, Aaron Paul, Vincent Cassel, Tao Okamoto, Gustaf Skarsgard, Katja Herbers, Zahn McClarnon.
IMDb rating: 8.7/10
Rotten Tomatoes rating: 87%
This HBO series is a sci-fi drama series with three seasons and 28 episodes altogether. The main protagonist of the series is Robert Ford and Arnold Weber, who created a theme park called Westworld, where they wanted robotic hosts that pass for humans in the theme par
k. So, they became a partner in completing their fantasies. They created a park where everyone can live in their fantasies who can afford the ticket to the theme park. But it is not always that easy later. Sooner, they faced numerous challenges and betrayals in their way to accomplish their dream to make Westworld a wonder park.
6. The Comeback
Directors: Michael Patrick King, Dan Bucantinsky, Meryl Hathaway.
Writers: Lisa Kudrow, Michael Patrick King, Michael Schur, Linda Wallem, John Riggi, Heather Morgan.
Starring: Lisa Kudrow, Lance Barber, Malin Akerman, Robert Michael Morris, Laura Silverman, Damian Young, Robert Bagnell.
IMDb rating: 8/10
Rotten Tomatoes rating: 72%
This HBO series written by Lisa Kudrow is a cringe comedy and a mockumentary (Fictional documentary). It has two seasons with 21 episodes altogether.
This series shows the peak and fall in a carrier of a B-grade actress Valerie Cherish. She started off well and got fame on a show namedI'm It! But as soon as it ends, she couldn't find anything effective to do.
This series shows how she tried to tackle her challenges by producing her own show and many more, and finally, she made The Comeback. This show depicts the true workmanship of a woman towards her carrier despite the hurdles created by her competitors. This series of HBO depicts true women empowerment, and it's a must-watch, especially for girls, as it is a motivational show that teaches us to follow our dreams no matter what.
7. Awkward Black Girl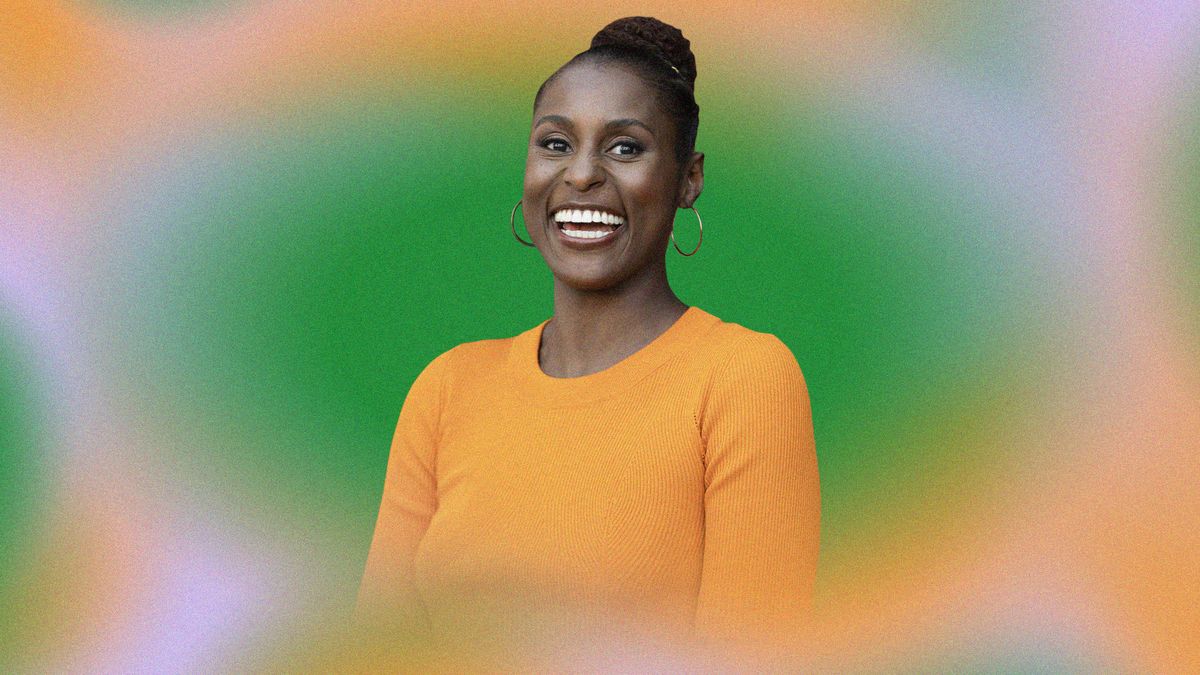 Director: Mimi Valdes.
Writers: Issa Rae.
Starring: Sujata Day, Issa Rae, Tracy Oliver, Andrew Allan James, Madison T. Shockley III, Hanna, Lyman Johnson, Fahad, Tristen Winger, Leah A. Williams, Harris.
IMDb rating: 8/10
Awkward black girl is a comedy series. It is also regarded as The Mis-Adventures of an Awkward black girl. A fascinating fact of this series of HBO is that the protagonist is of the series and the one who created this show is the same person, Issa Rae.
This series has two seasons with a total of 25 episodes with the fact that this show is very catchy. This series shows a girl, J, who always puts herself in uneasy situations by her impulsive decisions not matter whether it is her love life, where she puts herself in a love triangle or her professional life where she struggles in dealing with her awkward competitors, which lead her in searching for a new job in the second season and finally get settled with the guy she is married to.
This HBO series is regarded as one of the best HBO series as it received such a good audience response, which could make one want to watch it.
8. Insecure
Director: Issa Rae.
Writers: Issa Rae, Larry Wilmore.
Starring: Yvonne Orji, Issa Rae, Jay Elis, Amanda Seales, Natasha Rothwell, Lisa Joyce, Y'lan Noel, Alexander Hodge, Kendrick Sampson, Jean Elie.
IMDb rating: 7.9/10
Rotten Tomatoes rating: 96%
This series on HBO is a comedy-drama with four seasons and 34 episodes. The story follows two girls, Issa and Molly, who are the best of friends since their college time. The two girls with opposite approaches towards life are together at heart and exchange a very strong bond with each other.
The series depicts Issa, being in a relationship with her long-term boyfriend, struggling to keep their love ignite, whereas Molly is not dating guys kind of girl as she always finds it difficult to maintain a relationship.
But the one thing Molly has got up to the mark is her carrier, whereas Issa also works hard but for some school students at a non-profit cost at a personal level. This series is kind of motivational in terms of friendship and humanity, which makes it one of the best HBO series.
9. Mrs. Fletcher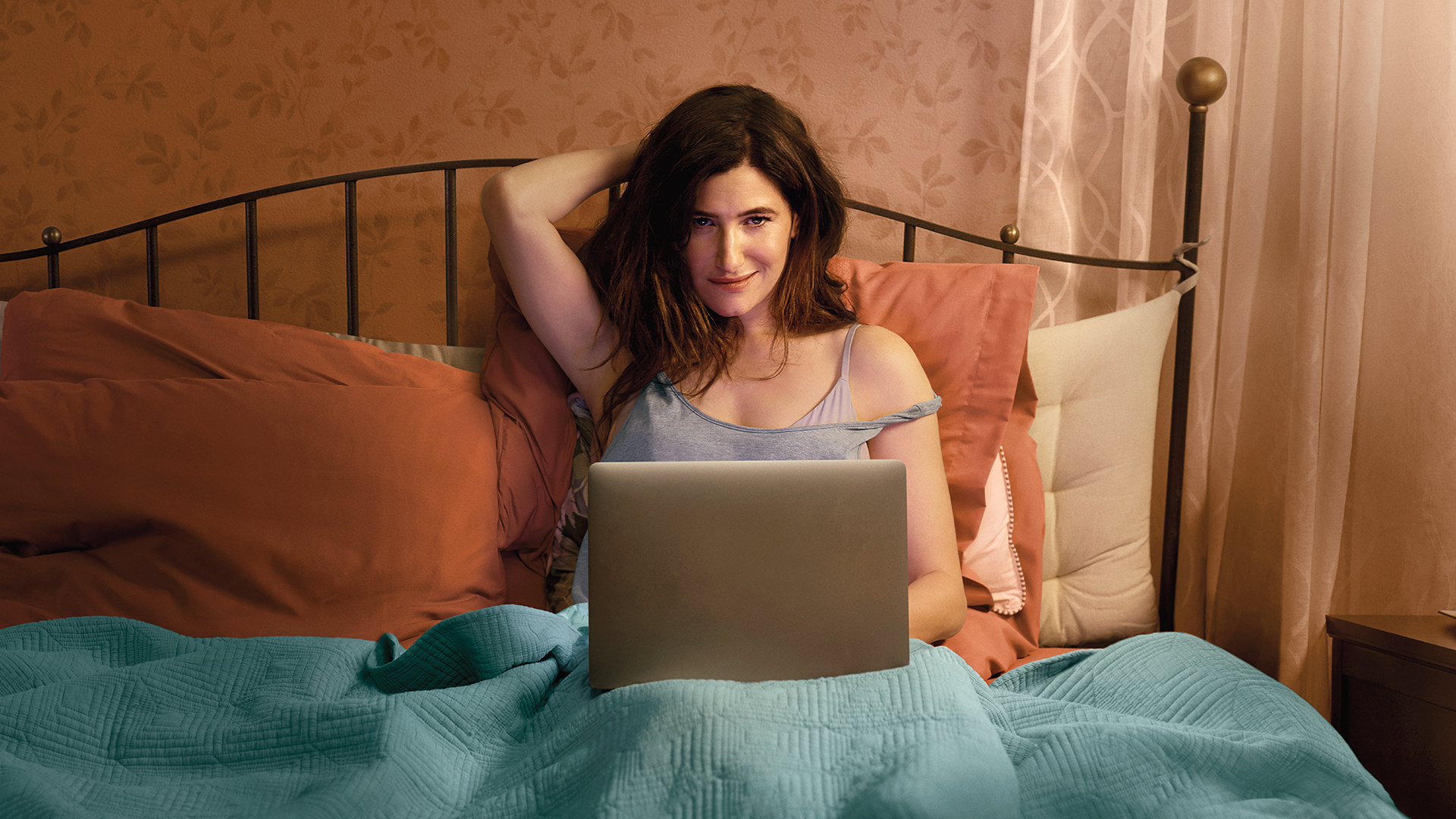 Director: Nicole Holofcener.
Writer: Tom Perrotta.
Starring: Jackson White, Kathryn Hahn, Owen Teague, Domenick Lombardozzi, Katie Kershaw, Cameron Boyce, Jen Richards.
IMDb rating: 7.1/10
Rotten Tomatoes: 82%
Mrs. Fletcher is a comedy series that follows a divorced woman who struggles and dealing with her personal crisis. This series only has one season with seven episodes, but it is a complete package of fun and entertainment. Being a single woman, she decides to work on herself, but sooner she realized her needs as a woman.
She discovers her new sexy personality. As her only son, Brendan starts college; he realized sexual desires are troubling him as well. This story shows the struggle of a single woman who is also a life enthusiast, which makes this series a must-watch.
10. Boardwalk Empire
Directors: Terence Winter, Steve Buscemi, Martin Scorsese, Greg Antonacci, Stephen Levinson, Patricia Arquette, Ed Bianchi, Alan Taylor, David Petrarca.
Writers: Terence Winter, Tim Van Patten, Steve Kornacki, Nelson Johnson, Itamar Moses, Howard Korder, Chris Haddock, Margaret Nagle, Lawrence Konner, Bathsheba Doran, Andrew Schneider, Rolin Jones, Meg Jackson, David Flebotte, David Stenn, Christine Chambers, Riccardo Diloreto, Jennifer Ames, Steve Turner, David Matthews.
Starring: Michael Pitt, Steve Buscemi, Michael Shannon, Kelly Macdonald, Aleska Palladino, Shea Whigham, Michael Stuhlbarg, Stephen Graham, Paz de la Huerta, Vincent Piazza, Michael Kenneth, Anthony Laciura, Williams, Paul sparks, Jack Huston, Dabney Coleman, Gretchen Mol, Charlie Cox, Jeffrey Wright, Ron Livingston, Bobby Cannavale, Ben Rosenfield.
IMDb rating: 8.5/10
Rotten Tomatoes rating: 92%
Boardwalk Empire is a classic period drama that follows crime and serial drama. It has five seasons and 56 episodes altogether. This series follows the life of a politician who tries to leave a prominent mark when it comes to leadership quality.
The main territories he controls are New Jersey and Atlantic City. With having a luxurious and lavish life standard, he focuses on the areas where illegal work is prominent.
His life is surrounded by other political figures and the federal government. This series of HBO shows how he worked to overcome the challenges he faced in making New Jersey and Atlantic City a place to live without illegal activities and how he dealt with his personal challenges.
11. Curb Your Enthusiasm
Directors: Bryan Gordon, David Steinberg, Robert B. Weide, Alec Berg, Larry Charles, Jeff Garlin, David Mandel.
Writers: Larry David, Jeff Schaffer, Alec Berg, David Mandel.
Starring: Larry David, Cheryl Hines, Jeff Garlin, J. B. Smoove, Susie Essman.
IMDb rating: 8.7/10
Rotten Tomatoes rating: 92%
Curb Your Enthusiasm is a cringe comedy show with a hint of dark comedy. This series of HBO is divided into ten seasons with 100 episodes altogether, so it ensures a continuous supply of entertainment to the audience. The protagonist of the series is Larry David, who created a fictional character of himself in the show.
The story shows the life of a producer and writer from Los Angeles, New York City. He is an over-middle age man in the series who lives with his wife, Cheryl. This series of seasons shows ups and downs in the life of this semi-retired writer and how he used his sense of humor to overcome the obstacles in his life. This show is regarded as one of some of the best shows on HBO, according to Rotten Tomato.
12. The Larry Sanders Show
Directors: Garry Shandling, Dennis Klein, Judd Apatow, Peter Tolan, Bob Odenkirk, John Riggi, Todd Holland, Steven Levitan, Richard Day, Craig Zisk.
Writers: Judd Apatow, Garry Shandling, Dennis Klein, Paul Simms, Peter Tolan, Maya Forbes, Steven Levitan, Jon Vitti, Rosie Shuster, Victor Levin, Peter Huyck, Drake Sather, John Markus, Richard Day, Alex Gregory.
Starring: Megan Gallagher, Jeffrey Tambor, Garry Shandling, Wallace Langham, Jeremy Piven, Linda Doucett, Penny Johnson, Janeane Garofalo, Kathryn Harrold, Rip Torn, Scott Thompson, Mary Lynn Rajskub.
IMDb rating: 8.4/10
Rotten Tomatoes rating: 100%
This show on HBO includes six seasons with 90 episodes in total. The Larry Sander Show is a sitcom show which involves the use of humor, irony, exaggeration, etc. This show depicts behind-the-scenes of the late-night talk show.
This story follows the personal lifestyle of the host, Larry, and the personal and professional life of the protagonists of the show. This show of really fascinating because of the excellent use of humor. According to Rotten Tomato, the Larry Sanders Show is the best show on HBO (Home Box Office) with 100% ratings.
13. Flight of the Conchords
Directors: Troy Miller, James Bobin, Michael Patrick Jann, Paul Simms, Michel Gondry.
Writers: Jemaine Clement, Bret McKenzie, Taika Waititi, Paul Simms, James Bobin, Duncan Sarkies, Lain Morris, Damon Beesley, Eric Kaplan.
Starring: Bret McKenzie, Rhys Darby, Jemaine Clement, Kristen Schaal, Arj Barker.
IMDb rating: 8.5/10
Rotten Tomatoes rating: 94%
Flight of the Conchords is a comedy show on HBO with a hint of musical genre. This series is divided into two seasons with a total of 22 episodes. This series follows two musicians, Jemaine and Bret, who are the residence of New Zealand.
The show depicts their lifestyle and love interests and how they decided to make a duo and leave their home place, New Zealand, and moved to New York City in order to give a bigger pace to their music. The series shows the peaks and valleys they faced in achieving their goal together. Flight of the Conchords is a motivational series with lots of humor in it, which makes a worth watch series.
14. Big Little Lies
Directors: Jean-Marc Vallee, Andrea, Arnold.
Writers: David E. Kelley, Liane Moriarty, Matthew Tinker.
Starring: Nicole Kidman, Reese Witherspoon, Shailene Woodley, Adam Scott, Alexander Skarsgard, James Tupper, Zoe Kravitz, Jeffrey Nordling, Laura Dern, Lain Armitage, Kathryn Newton, Meryl Streep.
IMDb rating: 8.5/10
Rotten Tomatoes rating: 89%
Big Little Lies is a mystery drama with dark comedy. It has two seasons with 14 episodes. We can regard this show as quick and catchy. This is a story of five women who are the residence of California. They put themselves deeply in a conflict regarding a murder investigation.
The story focuses on their bonding with each other and how they put themselves in a conflict like this, despite the fact that most of them are housewives and devoted mothers. Big Little Lies is really interesting and hilarious with a hint of curiosity, which can make one curious to watch it.
15. Game of Thrones
Directors: David Benioff, David Nutter, Alan Taylor, Mark Mylod, Alex Graves, Jeremy Podeswa.
Writers: George R. R. Martin, D. B. Weiss, David Benioff, Vanessa Taylor, Jane Espenson, Bryan Cogman, Dave Hill.
Starring: Emilia Clarke, Kit Harington, Maisie Williams, Sophie Turner, Sean Bean, Jason Momoa, Richard Madden, Lena Headey, Peter Dinklage, Jack Gleeson, Iwan Rheon, Thomas Brodie-Sangster, Rose Leslie, Ed Skrien, Alfie Allen, Sibel Kekilli, Roy McCann, Jerome Flynn, Lain Glen, and many more.
IMDb rating: 9.3/10
Rotten Tomatoes rating: 89%
Game of Thronesis a fantasy drama with tragic events. It has eight seasons and 73 episodes altogether. The first season follows competition with different protagonists who claim to become the heir of the throne of seven kingdoms.
The rest seasons follow up the first and shows the tragic events and reclaiming for the throne (the seat of the king of the kingdom). This show is very popular among the kids as well as among youngsters. This show, Game of Thrones, has received very well critical acclaim. This story is based on a book by George R. R. Martin.
16. Show Me a Hero
Director: Paul Haggis.
Writers: David Simon, Alfred Molina, Winona Ryder, Jim Belushi, Lisa Belkin, Bob Balaban, Peter Riegert, Dominique Fishback, Clarke Peters, Terry Kinney, Laura Gomez.
Starring: Bob Balaban, Oscar Isaac, Jim Belushi, Jon Bethnal, Dominique Fishback, Catherine Keener, Terry Kinney, Lifenesh Hadera, La Tanya Richardson Jackson, Alfred Molina, Natalie Paul, Peter Riegert, Winona Ryder, Carla Quevedo.
IMDb rating: 8.1/10
Rotten Tomatoes rating: 96%
Show Me a Hero is an HBO drama with only six episodes. It is a good show for a quick dose of entertainment. The show follows issues like race, class, housing, and more in Yonkers, New York City.
It shows a Mayor in the city who has control over housing units in the city, which fails to perform his responsibilities towards the city, which gradually leads to some major disputes. The show depicts how he tried to take control of his work despite the fact that he couldn't. This show is from the 1980s, is still very popular in current times.
17. High Maintenance
Directors: Ben Sinclair, Katja Blichfeld.
Writers: Yael Stone, Max Jenkins, Michael Cyril Creighton, Chris Roberti, Dan Stevens, Kyle Harris, Jo Firestone.
Starring: Ben Sinclair.
IMDb rating: 8/10
Rotten Tomatoes rating: 98%
High Maintenance is an HBO comedy-drama with only four seasons on HBO with 34 episodes and about six seasons and 19 episodes on Vimeo. And till date, it's streaming network is HBO (Home Box Office). The show pictures human behavior and the highs and lows of a person at a personal level.
It involves a guy who is a courier guy and people interaction after meeting this delivery guy as he is a cannabis guy. It shows human emotions of loneliness, sorrow, and how he tackled each and every obstacle he faced in working in NY City. This is a motivational show with great ratings, and it is regarded as one of the best shows on HBO.
18. Vice Principals
Director: Jody Hill.
Writers: Danny Mcbride, Jody Hill.
Starring: Danny Mcbride, Kimberly Hebert Gregory, Walton Goggins, Dale Dickey, Georgia King, Shea Whigham, Busy Philipps, Sheaun McKinney.
IMDb rating: 8/10
Rotten Tomatoes rating: 83%
Vice Principals is a story of a high school. It is a comedy HBO drama with two seasons. It includes 18 episodes altogether. The story is about two vice principals of North Jackson High School. Both of them want to become the successor of the principal's chair as the current principal is old and he is going to retire very soon.
But the principal did not approve any of the two vice principals as his successor as one of them has a temper problem and is very egoistic, and the other one has an anti-social personality. The show depicts how they created many conflicts individually in order to become the principal and how they failed and eventually harm themselves. This show is really hilarious and worth watching.
19. Watchmen
Directors: Nicole Kassell, Regina King, Don Johnson, Louis Gossett Junior, Tom Spezialy, Andrij Parekh.
Writer: Damon Lindelof, Regina Kind, Dave Gibbons, Jeremy Irons, Alan Moore, Tim Blake Nelson, Jean Smart, Louis Gossett Junior, Cord Jefferson, Frances Fisher, Tom Spezialy, John Higgins, Claire Kiechel.
Starring: Regina King, Don Johnson, Yahya Abdul-Mateen II, Andrew Howard, Time Blake Nelson, Jacob Ming-Trent, Tom Mison, Dylan Schombing, Sara Vickers, Louis Gossett Junior, Jean Smart, Hong Chau, Jeremy Irons.
IMDb rating: 8.1/10
Rotten Tomatoes rating: 96%
Watchmen is a superhero tale type show. It is an action drama created by Damon Lindelof. It has only one season with nine episodes in it. The show follows racial injustice in Tulsa. It shows how a group named Seventh Kavalry start a war and kill policemen attacking their homes.
A later police force with cryptic identity tried to scatter the group Seventh Kavalry. A mystery man, Doctor Manhattan later discovered as a masked hero as he was working with hooded justice. This show can fill one's heart with curiosity and adventures. With such good ratings, this show can promise an enchanting journey of entertainment it.
20. Barry
Directors: Bill Hader, Alec Berg, Hiro Murai, Maggie Carey, Liza Johnson, Minkiespiro.
Writers: Alec Berg, Bill Hader, Duffy Boudreau, TaofikKolade, Emily Heller, Elizabeth Sarnoff, Ben Smith, Sarah Solemani, Jason Kim.
Starring: Bill Hader, Stephen Root, Glenn Fleshler, Sarah Goldberg, Anthony Carrigan, Henry Winkler.
IMDb rating: 8.3/10
Rotten Tomatoes rating: 99%
Barry is the story of a guy named Barry, who is a carrier enthusiast and wants to achieve his target in life as an actor. This show on HBO is a dark comedy that includes crime and tragedies. The story follows a guy, Barry Berkman, who is dissatisfied with his life and the only emotion that surrounds him is his loneliness.
It shows how he decides to go to Los Angeles and starts self-discovery and wants to make him the best version of himself. This show has received such a good response, and the most credit goes to the script and use of humor at specific intervals in the show. According to Rotten Tomatoes, this one is from the category of some of the best shows on HBO.
21. The Leftovers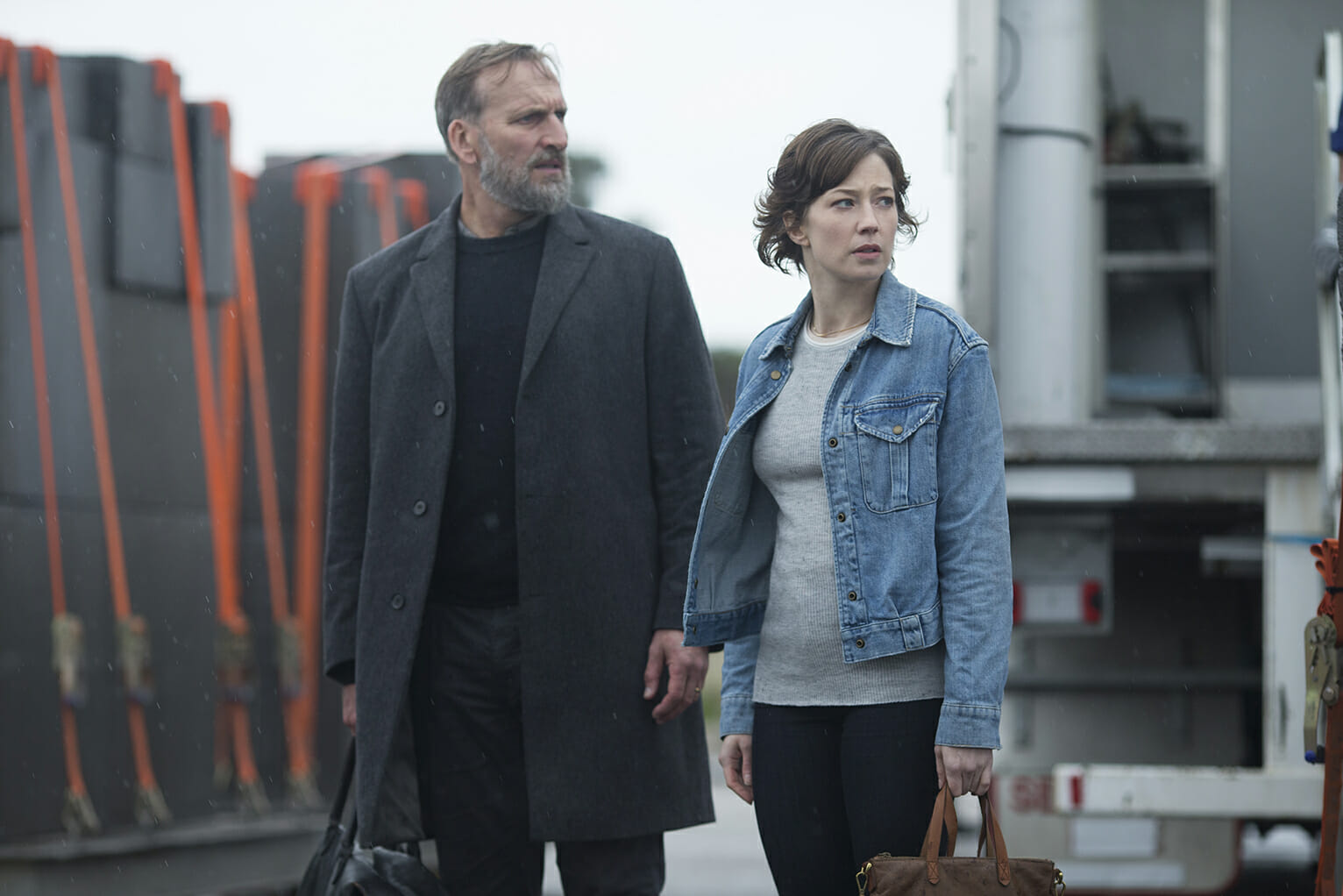 Director: Mimi Leder
Writers: Damon Lindelof, Nick Cuse, Tom Perrotta, Kath Lingenfelter, Jacqueline Hoyt, Tom Spezialy.
Starring: Justin Theroux, Christopher Eccleston, Amy Brenneman, Liv Tyler, Chris Zylka, Carrie Coon, Margaret Qalley, Emily Meade, Ann Dowd, Amanda Warren, Michael Gaston, Max Carver, Annie Q., Charlie Carver, Janel Moloney, Regina King, Kevin Carroll, Jovan Adepo, Scott Glenn.
IMDb rating: 8.3/10
Rotten Tomatoes rating: 91%
The Leftovers is a psychological and philosophical fiction HBO drama with three seasons. It has 28 episodes altogether. The first season follows the Garvey Family in Mapleton, where all the members, Kevin Garvey, his wife, and their children (a daughter and a son), have different approaches towards life, both personal and professional, despite the fact that they are one family.
The second season follows the lifestyle of the Murphy family and how the location shifts from Mapleton to Texas, and the third season disclose the reality of a global event, 'Sudden Departure,' that occurred three years ago. The whole show is mysteriously magical with a hint a realism and falls under the class of some of the best shows on HBO.
22. True Detective
Director: Cary Joji Fukunaga.
Writers: Nic Pizzolatto, David Milch, Alessandra Dimona, Graham Gordy, Scott Lasser.
Starring:
First season- Matthew McConaughey, Michelle Monaghan, woody Harrelson, Michael Potts, Tory Kittles.
Second Season- Rachel McAdams, Colin Farrell, Taylor Kitsch, Vince Vaughn, Kelly Reilly.
Third Season- Carmen Ejogo, Mahershala Ali, Stephen Dorff, Ray Fisher, Scoot McNairy.
IMDb rating: 9/10
Rotten Tomatoes rating: 78%
True Detective is a mystery drama show which includes crime, anthology, and neo-noir. This HBO show has three seasons and 24 episodes in total. The show follows an investigation by policemen on the ones who work according to the law and who have some illegal crime.
It includes two homicide detectives, Marty and Rust, who inspect the murder of a woman. While doing investigations, they come across some dark confidential information about people around them. True Detective is a show full of mystery and adventures, which makes it a complete dose of entertainment and a must-watch HBO show.
23. True Blood
Director: Scott Winant.
Writers: Alan Ball, Charline Harris, Alexander Woo, Brian Buckner, Angela Robinson, Chris Offutt, Nancy Oliver, Raelle Tucker, Elisabeth R. Finch, Mark Hudis, Kate Barnow, Robin Veith, Daniel Kenneth, Craig Chester.
Starring: Anna Paquin, Sam Trammell, Stephen Moyer, Ryan Kwanten, Chris Bauer, Rutina Wesley, Jim Parrack, Nelsan Ellis, Michael Raymond-James, Carrie Preston, William Sandersons, Lois Smith, Lynn Collins, Lizzy Caplan, Stephen Root, Anna camp, Todd Lowe, Marshall Allman, Fiona Shaw and many more.
IMDb rating: 7.8/10
Rotten Tomatoes rating: 70%
True Blood is a fantasy horror drama. This show is divided into seven seasons and 80 episodes altogether. The story follows a girl who is a bar waitress in Louisiana. The waitress named Sookie Stackhouse has a condition that she has a supernatural power of reading human minds.
The show depicts her struggle for equality in the social world as being a waitress; she faces a lot of discrimination. It also includes fictional characters like a vampire who is 173 years old, which makes this show more fascinating. The waitress also has a best friend and a brother who is so much into women. True blood shows the importance of family and how family gives a balance to life, which makes it a must-watch HBO show.
24. The Sopranos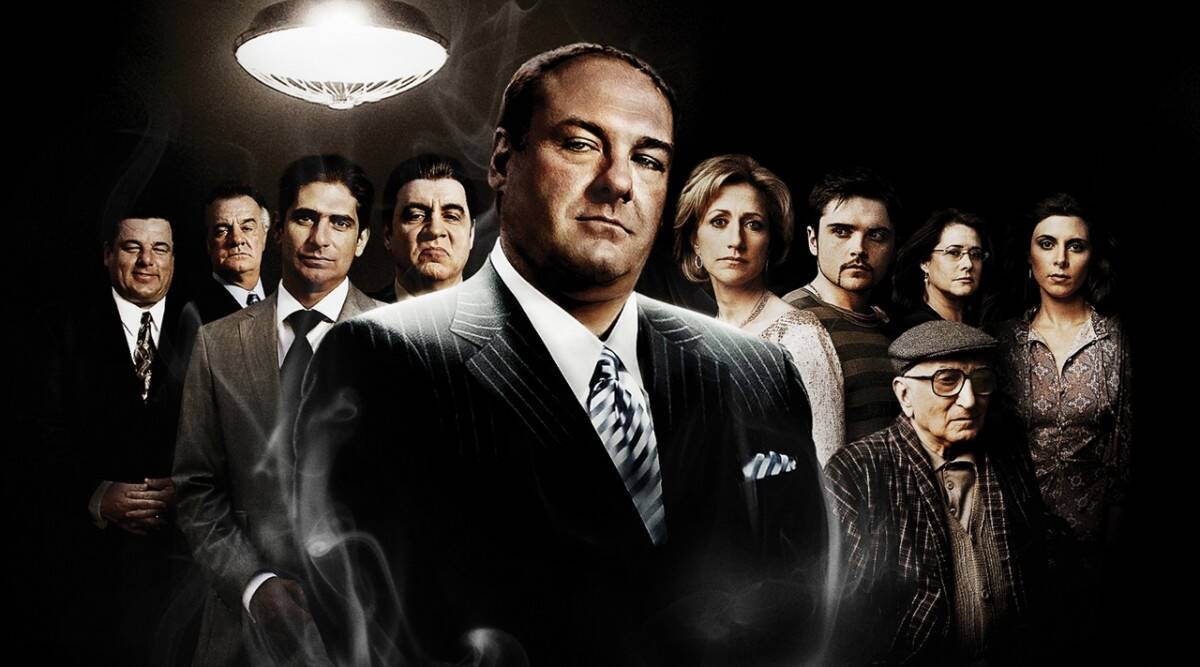 Director: Henry Bronchtein, Allen Coulter, Alan Taylor, Tim Van Patten.
Writers: David Chase, Terence Winter, Mitchell Burgess, Robin Green, Matthew Weiner.
Starring: James Gandolfini, Edie Falco, Lorraine Bracco, Michael Imperioli, Dominic Chianese, Tony Sirico, Steven Van Zandt, Robert Iler, Jamie-Lynn Sigler.
IMDb rating: 9.2/10
Rotten Tomatoes rating: 92%
This HBO show is a crime drama, and the creator David Chase wrote around 30 episodes all by himself. The Sopranos includes six seasons and 86 episodes in total. The show of HBO follows the lifestyle and day-to-day routine of a man named Tony Soprano, the head of the Soprano family.
The HBO show depicts how he tries to make a balance between his professional and personal life and how he tackles his problem of panic attacks. The story shows his highs and lows in dealing with all these in his life. This HBO show is a family show and tells the importance of elderly people in a family and how necessary is their shelter for us. This is regarded as one of the best HBO shows.
25. Six Feet Under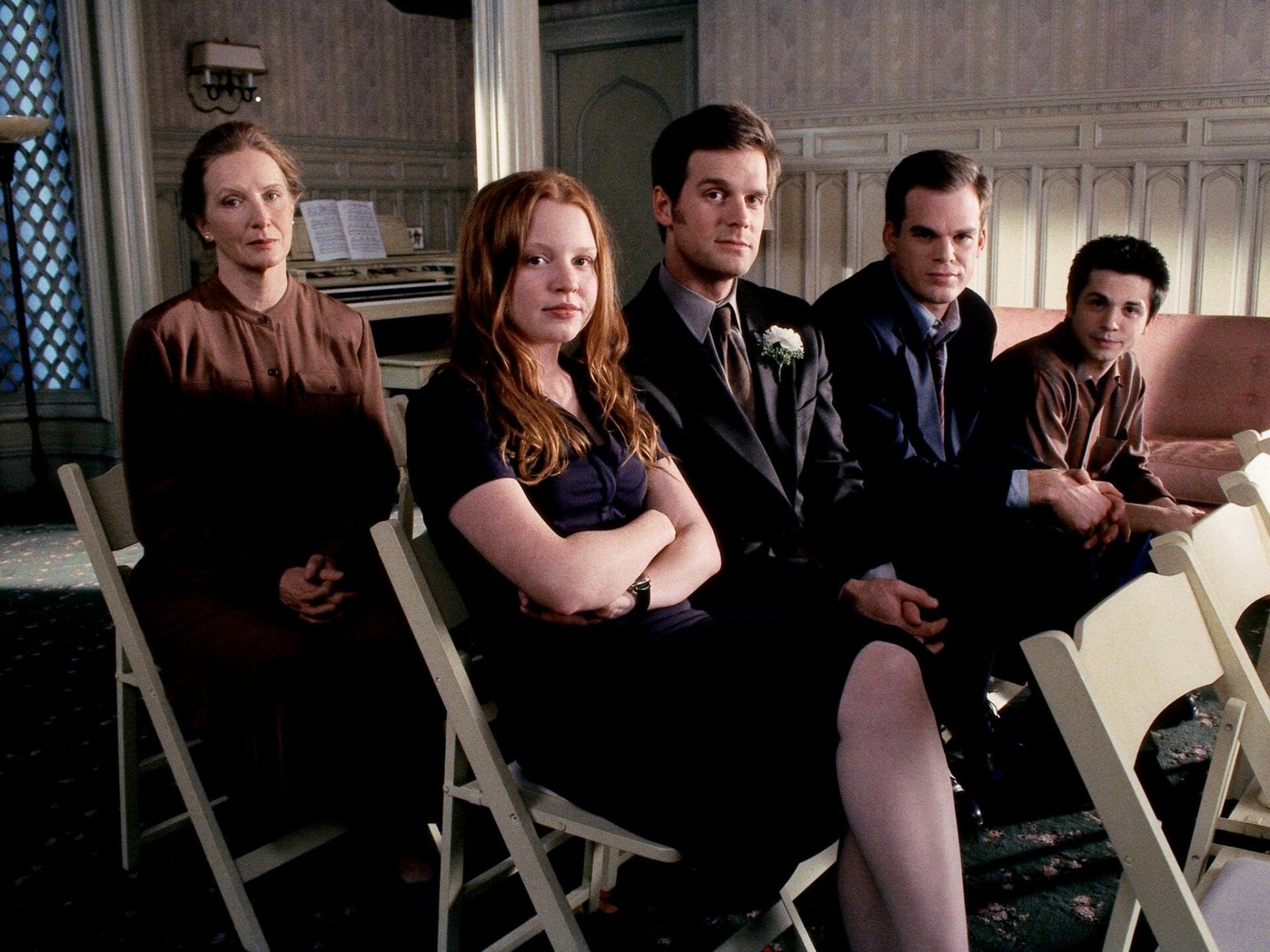 Director: Kathy Bates.
Writers: Alan Ball, Craig Wright, Rick Cleveland, Scott Buck, Bruce Eric Kaplan, Nancy Oliver, Laurence Andries, Kate Robin, Christian Taylor, Christian Williams.
Starring: Michael C. Hall, Peter Krause, Frances Conroy, Freddy Rodriguez, Mathew St. Patric, Jeremy Sisto, James Cromwell, Justina Machado, Rachel Griffiths.
IMDb rating: 8.7/10
Rotten Tomatoes rating: 81%
This HBO show is a comedy-drama with a hint of black comedy. Six Feet Under has five seasons and 63 episodes in total. This HBO show follows a family from Los Angeles called the Fisher family and their family business of running a funeral house.
The story also depicts that some of the members of the Fisher family and imaginarily talk to deceased people. It also includes their ups and downs and unbalanced relationships with each other and with their friends. This HBO show is a family drama and can be watched by anyone as it has received such good ratings and audience response.
26. Oz
Stars: Ernie Hudson, J.K. Simmons, Lee Tergesen, Dean Winters
Creator: Tom Fontana
IMDb Rating: 8.7/10
Unit manager Tim McManus emphasizes rehabilitation and learning responsibility while incarcerated in this experimental unit of the prison rather than enforcing strictly punitive measures.
To reduce tensions between these various factions, Emerald City is a highly controlled environment with a carefully balanced representation of people from each racial and social group. However, almost all of these factions are engaged in constant conflict, which frequently leads to the beating, raping, or killing of numerous prisoners.
27. The Wire
Stars: Dominic West, Lance Reddick, Sonja Sohn, Wendell Pierce
Creator: David Simon
IMDb Rating: 9.3/10
Author and former police reporter David Simon is the creator and main writer of the American crime drama television series The Wire. In the United States, the cable network HBO aired the series. Over the course of five seasons and 60 episodes
The Wire had its debut on June 2, 2002, and it ended on March 9, 2008. The original concept for the show was a police drama that was loosely based on Ed Burns' experiences as a former homicide detective and public-school teacher.
Related: The 50 Best HBO Now Movies You Must Watch Right Now
These are the best HBO shows to watch if one desires a complete package of emotions and entertainment.  All the above-mentioned shows received such high ratings, which would make one want to watch them.
These HBO shows are something that you do not want to miss. Almost all of them are motivational shows on the HBO network, which are worth watching, especially when you are bored of watching repetitive content on your network. So, here is providing you the best shows on the HBO network that would not waste your time in the name of entertainment.