HBO has not left any stone unturned when it comes to bringing the finest entertainment content. While the Home Box Office Inc commenced as a premium cable channel and continues to be for the cable subscriber service to date, it has also expanded its reach by moving to a wider platform from cable system to a streaming platform with the names HBO Now and HBO Go. Here are some of the best HBO Now movies you must watch right now.
The two are now merged together to form a single streaming platform called HBO Max. After going through a lot of movies the Home Box Office Streaming services have put up, we bring you a list of 50 best movies to watch on this platform.
50. The Fallout (2021)
Director: Megan Park
Cast: Jenna Ortega, Maddie Ziegler, Shailene Woodley, Julie Bowen, Lumi Pollack
Genre: Drama
Rating: R
Runtime: 1h 32m
Rotten Tomatoes: 94% (Critics), 83% (Audience)
For Vada (Jenna Ortega), a student who survived a school shooting, high school has always been a confusing time. However, Vada's life has turned into a puzzle that she isn't sure she wants to keep trying to figure out. Vada and her friends dance, cry, cruise, and float through the fallout of surviving something so many others didn't in a series of brilliantly conceived visuals that brilliantly capture the emotional roller coaster that is the teenage experience.
49. Free Guy (2021)
Director: Shawn Levy
Cast: Ryan Reynolds, Jodie Comer, Joe Keery, Taika Waititi
Genre: Comedy, Action
Rating: PG-13
Runtime: 1h 55m
Rotten Tomatoes: 80% (Critics), 94% (Audience)
Ryan Reynolds, who is essentially the father of the sci-fi/awkward-hilarity genre in contemporary cinema, is back with Free Guy. Guy (Ryan Reynolds) lives in Free City like any other regular person.
He gets up, goes to the bathroom, and starts working as a bank teller. That is, until he realizes that everything is actually a massive video game and that he is actually an NPC created by the game's creator.
48. The Suicide Squad (2021)
Director: James Gunn
Cast: Margot Robbie, Idris Elba, Joel Kinnaman, Daniela Melchior, John Cena, Pete Davidson, Sylvester Stallone
Genre: Adventure, Comedy
Rating: R
Runtime: 2h 12m
Rotten Tomatoes: 90% (Critics), 82% (Audience)
What if film production companies did in fact learn from their errors? Well, perhaps we'll see more fantastic movies like The Suicide Squad in 2021. DC and Warner Bros. scrapped the disastrous 2016 version and hired James Gunn, the writer/director of The Guardians of the Galaxy, to start over.
47. The Card Counter (2020)
Director: Paul Schrader
Cast: Oscar Isaac, Tiffany Haddish, Tye Sheridan, Willem Dafoe
Genre: Drama, Thriller
Rating: R
Runtime: 1h 49m
Rotten Tomatoes: 86% (Critics), 42% (Audience)
This Martin Scorsese produced, Paul Schrader written/directed crime thriller follows William Tell (Oscar Isaac), a former military man turned professional gambler. It reunites the dream team behind Taxi Driver. Tell learns that Cirk (Tye Sheridan), a fellow ex-soldier, is plotting revenge against a shared foe after being recognized by him at a casino.
Paul Schrader demonstrates why he is regarded as one of the greatest writers of the century by fusing classic heist and revenge story elements into a straightforward, skillfully executed, and supremely satisfying film.
46. Blue Bayou (2021)
Director: Justin Chon
Cast: Justin Chon, Alicia Vikander, Mark O'Brien, Linh Dan Pham, Sydney Kowalske, Vondie Curtis-Hall, Emory Cohen
Genre: Drama
Rating: R
Runtime: 1h 59m
Rotten Tomatoes: 74% (Critics), 93% (Audience)
Antonio LeBlanc (Justin Chon), a soon-to-be father, is detained by ICE after being harassed by police and arrested. Antonio, who was raised in New Orleans after being adopted as a baby from Korea, must work to resolve his legal issues or risk being expelled from his wife, his child, and his country.
The message of Blue Bayou, which is based on hundreds of true stories, is one that should not be undervalued or ignored.
45. Whiplash (2014)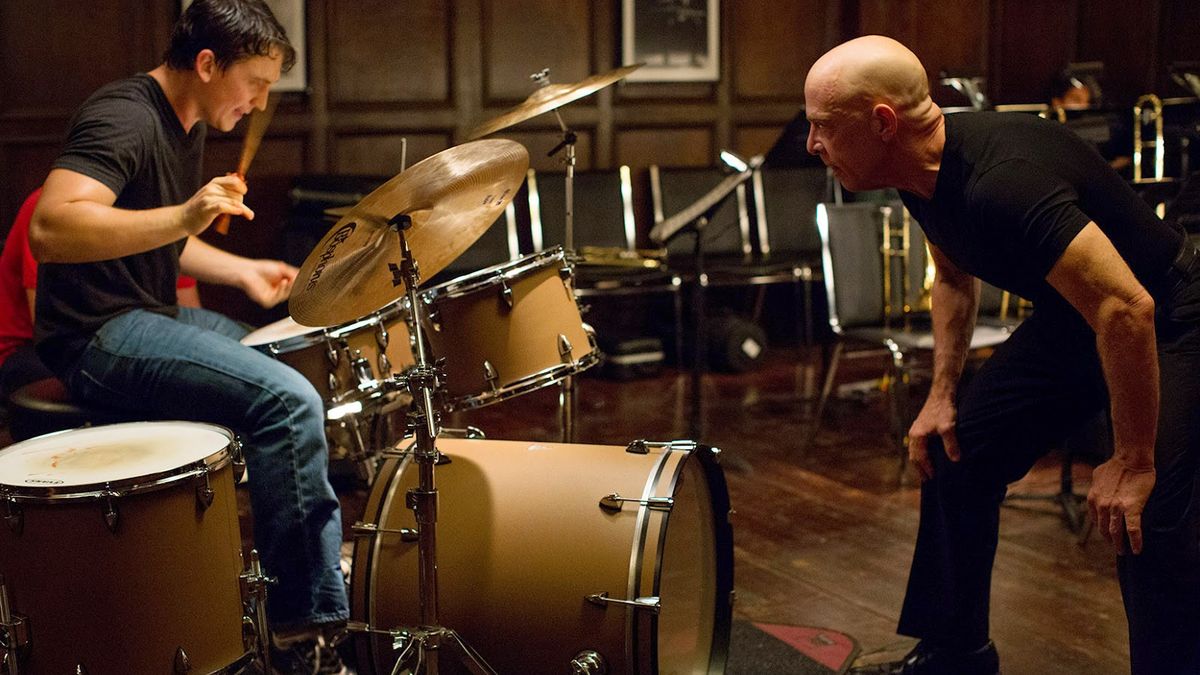 Director: Damien Chazelle
Cast: Miles Teller, J. K. Simmons, Paul Reiser
Genre: Drama, Music
Rating: R
Runtime: 1h 47m
Rotten Tomatoes: 94% (Critics), 94% (Audience)
The film that brought Miles Teller and J.K. Simmons' greatness to light has just arrived on HBO Max! Miles Teller's character Andrew Neiman has always wanted to be a jazz drummer. The next step in realizing that goal seems to be getting accepted into Terence Fletcher's (J.K. Simmons) renowned program.
Related: The 40 Best TV Shows on HBO Max To Watch Right Now
44. The Devil's Backbone (2001)
Director: Guillermo del Toro
Cast: Fernando Tielve, Federico Luppi, Íñigo Garcés, Eduardo Noriega, Marisa Paredes, Irene Visedo
Genre: Horror, Drama
Rating: R
Runtime: 1h 46m
Rotten Tomatoes: 93% (Critics), 89% (Audience)
The most underappreciated film by Guillermo del Toro transports you to Spain in the 1930s during the Spanish Civil War. 12-year-old Carlos (Fernando Tielve) is sent to live at an orphanage run by a family secretly supporting the opposition after witnessing his father's execution by the Nationalists.
Carlos discovers his new home's sinister past and the creatures hiding inside not long after arriving.
43. Pulp Fiction (1994)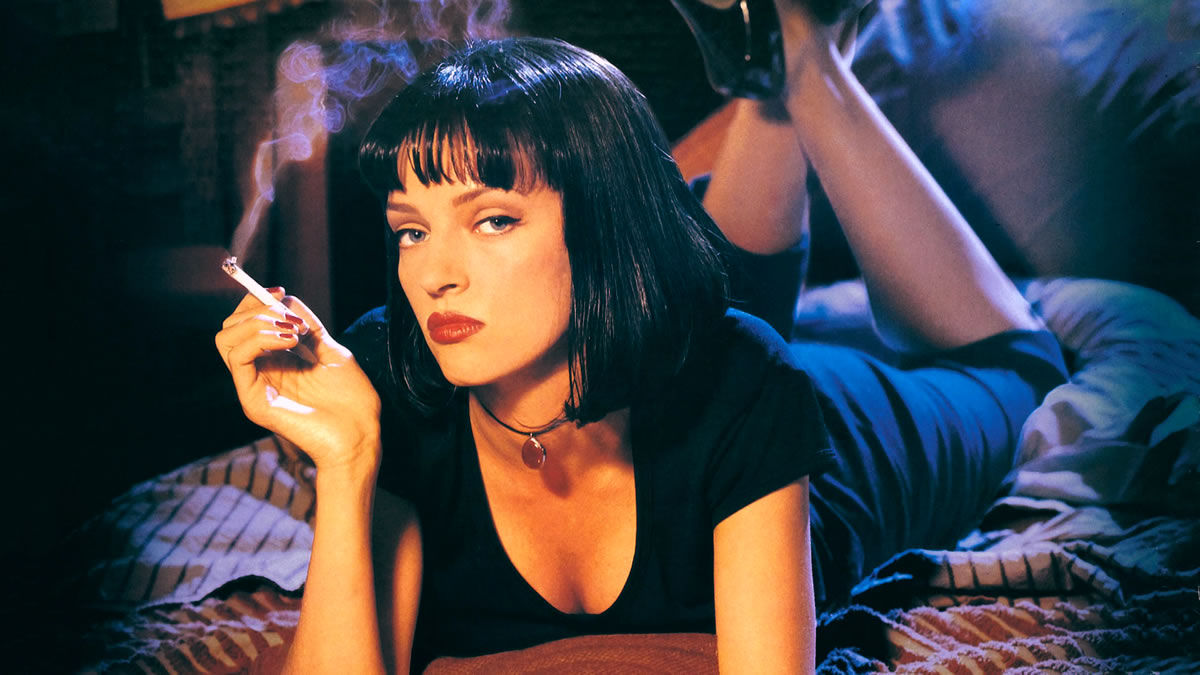 Director: Quentin Tarantino
Cast: John Travolta, Samuel L. Jackson, Bruce Willis, Uma Thurman, Ving Rhames, Tim Roth, Harvey Keitel
Genre: Crime
Rating: R
Runtime: 2h 33m
Rotten Tomatoes: 92% (Critics), 96% (Audience)
Nearly 30 years after its debut, Pulp Fiction not only lives up to the hype but also exceeds our expectations. This non-linear, multi-perspective crime story, which changed cinema forever, begins with a couple about to rob a coffee shop at the very end.
The scene then shifts to two hitmen named Vincent Vega (John Travolta) and Jules Winnfield (Samuel L. Jackson) who are attempting to deliver a mysterious briefcase to their boss Marsellus Wallace (Ving Rhames) using extremely violent methods.
42. The Replacements (2000)
Director: Howard Deutch
Cast: Keanu Reeves, Gene Hackman, Orlando Jones, Jon Favreau, Brooke Langton, Rhys Ifans
Genre: Sport, Comedy
Rating: PG-13
Runtime: 1h 58m
Rotten Tomatoes: 41% (Critics), 66% (Audience)
The Replacements, praised by critics and adored by fans, is one of those straightforward cable comedies that you watch simply because it makes you smile. The Washington Sentinels, a subpar football team, just had their rich and entitled players go on strike.
In an effort to save the season, retired legend Jimmy McGinty (Gene Hackman) has been hired to coach, but the lack of a team is making things a little challenging.
41. Amy (2015)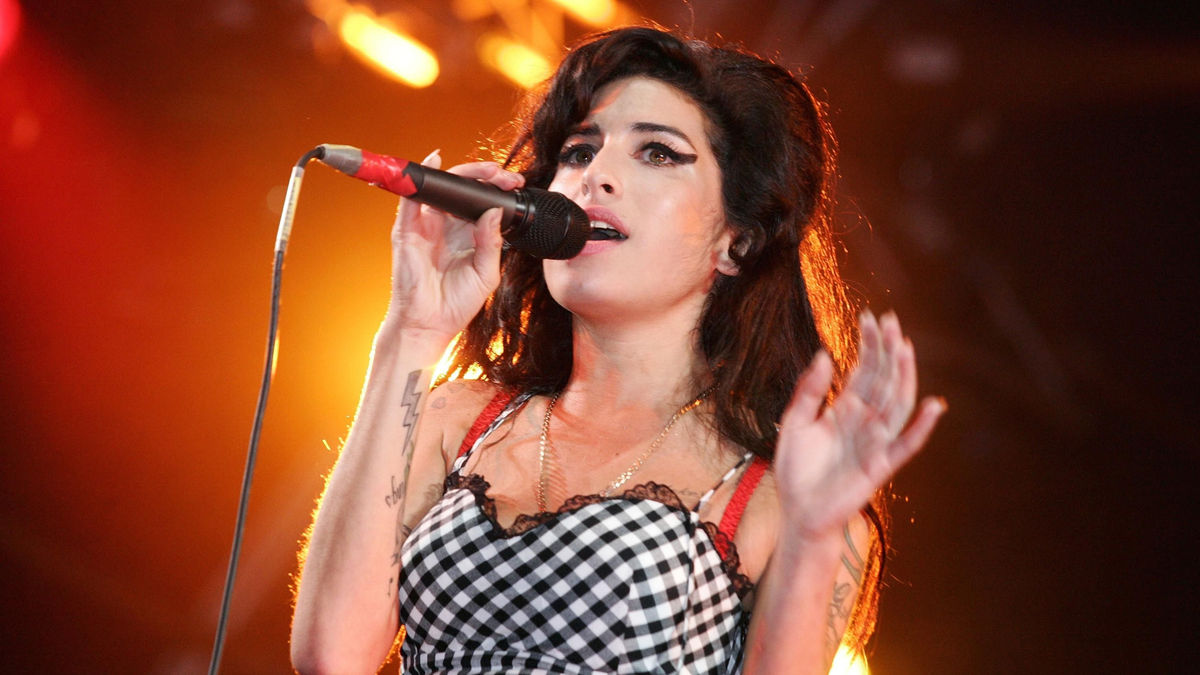 Director: Asif Kapadia
Cast: Mitch Winehouse, Mark Ronson, Mos Def, Russell Brand, Tony Bennett, Jay Leno, Rihanna, Beyoncé, Graham Norton, David Letterman
Genre: Documentary, Music
Rating: R
Runtime: 2h 8m
Rotten Tomatoes: 95% (Critics), 87% (Audience)
It provides fresh perspective on one of the most talented and tragic figures in contemporary popular culture by reconstructing the events leading from fame to her untimely death using extensive testimonies from friends and family.
Amy Winehouse's dream of becoming a singer began when she was a young girl. However, she was not interested in the bubblegum pop that was popular at the time.
40. Love & Basketball (2000)
Director: Gina Prince-Bythewood
Cast: Omar Epps, Sanaa Lathan, Alfre Woodard, Dennis Haysbert
Genre: Sport, Romance
Rating: PG-13
Runtime: 2h 4m
Rotten Tomatoes: 85% (Critics), 95% (Audience)
Love & Basketball demonstrated to the world in the early 2000s, when Black actors were restricted to the crime or action genres, that they could accomplish more while still remaining true to their culture.
Both Monica (Sanaa Lathan) and Quincy (Omar Epps) shared a dream as children: they both wanted to play basketball professionally. The two's different paths and the particular challenges placed in front of each of them become more and more clear as they mature.
39. Obvious Child (2014)
Director: Gillian Robespierre
Cast: Jenny Slate, Jake Lacy, Gaby Hoffmann, Gabe Liedman, Richard Kind, Polly Draper, David Cross
Genre: Comedy, Romance
Rating: R
Runtime: 1h 23m
Rotten Tomatoes: 90% (Critics), 72% (Audience)
Obvious Child, written when it was still legal to have an abortion, brings humor to one of the most difficult choices a woman will ever have to make. Jenny Slate's character Donna Stern, a jobless comic, is neither a child nor an adult. Or at least that's what her ex-boyfriend says as he abandons her in a nearby comedy club's restroom.
38. Training Day (2001)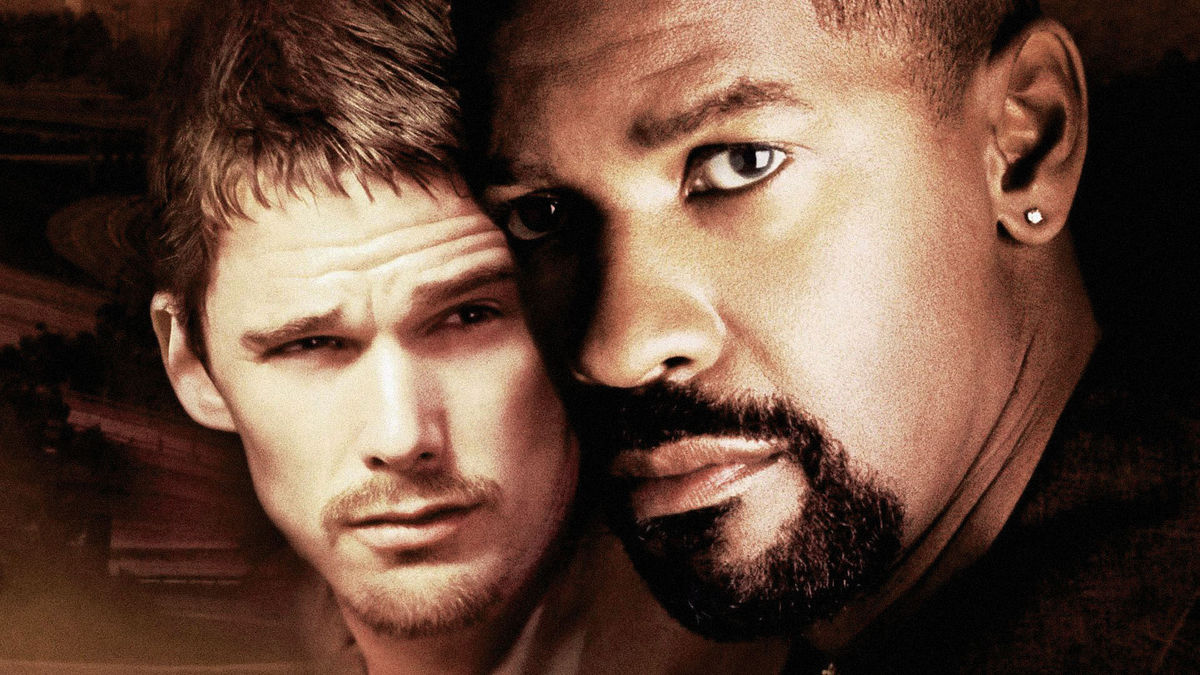 Director: Antoine Fuqua
Cast: Denzel Washington, Ethan Hawke, Scott Glenn, Cliff Curtis, Dr. Dre, Snoop Dogg
Genre: Crime
Rating: R
Runtime: 2h 2m
Rotten Tomatoes: 73% (Critics), 89% (Audience)
King Kong doesn't have anything on a training day! Ethan Hawke's character, LAPD officer Jake Hoyt, is about to have the longest day of his life. Hoyt is eager to make a good first impression as he vies for a promotion to the elite narcotics squad led by storied detective Alonzo Harris (Denzel Washington).
However, as the day goes on, Alonzo's veteran knowledge starts to appear to be much more corrupt, which eventually causes the rookie to disagree with his commanding officer.
37. Last Night in Soho (2021)
Director: Edgar Wright
Cast: Thomasin McKenzie, Anya Taylor-Joy, Matt Smith, Rita Tushingham, Michael Ajao, Terence Stamp, Diana Rigg
Genre: Horror
Rating: R
Runtime: 1h 56m
Rotten Tomatoes: 76% (Critics), 90% (Audience)
Eloise "Ellie" Turner (Thomasin McKenzie), a would-be fashion designer, has finally made the first move toward realizing her goal. Ellie relocates to London to attend fashion school, but she quickly falls behind her classmates. Because of this, she doesn't complain when she finds inspiration in a vivid dream about London's nightlife in the 1960s.
36. Belle (2021)
Director: Mamoru Hosoda
Cast: Kaho Nakamura, Lilas Ikuta, Takeru Satoh, Mamoru Miyano, Kenjiro Tsuda, Kôji Yakusho, Ken Ishiguro
Genre: Anime, Adventure
Rating: PG
Runtime: 2h 2m
Rotten Tomatoes: 95% (Critics), 95% (Audience)
After a tragic event as a child, Suzu Naito (Kaho Nakamura) lost the ability to sing. The 17-year-old, who is quiet and lonely, finds comfort in a well-known virtual reality game. Suzu discovers after signing up that she can sing using her avatar. Suzu's vocals soon assist her in gathering enough fans to hold an in-game concert as she abandons reality in favor of putting in more gaming time.
35. Belfast (2021)
Director: Kenneth Branagh
Cast: Caitríona Balfe, Judi Dench, Jamie Dornan, Ciarán Hinds, Colin Morgan, Josie Walker, Jude Hill
Genre: Drama
Rating: PG-13
Runtime: 1h 38m
Rotten Tomatoes: 87% (Critics), 92% (Audience)
As tensions between Protestants and Catholics reach a breaking point in the 1960s, Northern Ireland is on the verge of disintegrating. Buddy (Jude Hill), the 9-year-old son of Ulster Protestants, is unaware of all of this. Buddy, who has no respect for those who are older than him, starts to like his Catholic schoolmate Catherine (Olive Tennant).
34. Old (2021)
Director: M. Night Shyamalan
Cast: M. Night Shyamaln, Thomasin McKenzie, Abbey Lee, Gael García Bernal, Rufus Sewell
Genre: Mystery, Thriller
Rating: PG-13
Runtime: 1h 48m
Rotten Tomatoes: 50% (Critics), 53% (Audience)
Director M. Night Shyamalan creates a mystery with a ton of twists as only he can, hitting all the high notes we've come to expect from the acclaimed auteur.
Gael Garca Bernal's character Guy Cappa and Vicky Krieps' character Prisca have decided that the best way to break the news to their children is by taking them on a beach vacation. It goes without saying that this is a terrible idea, but it quickly becomes much worse than anyone could have possibly imagined.
33. Moonfall (2022)
Director: Roland Emmerich
Cast: Halle Berry, Patrick Wilson, John Bradley, Kelly Yu, Charlie Plummer, Donald Sutherland
Genre: Sci-Fi, Action
Rating: PG-13
Runtime: 2h 10m
Rotten Tomatoes: 36% (Critics), 70% (Audience)
The world has come to an end! Or, at least, it is available on HBO streaming as a result of the recent Armageddon-themed film Moonfall. Conspiracy theorist K.C. Houseman (John Bradley) attempts to warn disgraced former NASA hero Brian Harper (Patrick Wilson) when he notices the moon deviating from its orbit.
When the ex-astronaut brushes him aside, Houseman announces his discovery, forcing NASA's deputy director Jocinda Fowler (Halle Berry) to take action. The three set out to save Earth from an almost certain end after reactivating Harper and telling Houseman that many of his bizarre beliefs are in fact true.
32. Wonder Woman (2017)
Director: Patty Jenkins
Cast: Gal Gadot, Chris Pine, Robin Wright, Connie Nielsen, David Thewlis, Danny Huston
Genre: Action
Rating: PG-13
Runtime: 2h 29m
Rotten Tomatoes: 93% (Critics), 83% (Audience)
Wonder Woman, arguably the most well-liked superhero film to date, tells the tale of Diana (Gal Gadot), princess of the Amazons, a fearsome race of superhuman female warriors. Diana was raised on their mysteriously remote island and has never interacted with anyone from the outside world, let alone a man. a subdued portrayal of the renowned anti-hero.
31. Black Adam (2022)
Director: Jaume Collet-Serra
Cast: Dwayne Johnson, Sarah Shahi, Henry Cavill, Pierce Brosnan, Noah Centineo, Aldis Hodge
Genre: Action
Rating: PG-13
Runtime: 2h 5m
Rotten Tomatoes: 38% (Critics), 88% (Audience)
After being released from his 5000-year prison, Dwayne Johnson's Black Adam sets out to carry out his own brand of justice until he runs into contemporary superheroes. Adam consents to being taken prisoner once more after realizing that his anger would only make the world worse.
Unfortunately, Adam wasn't the only ancient power to awaken, and he is forced into action when a wicked gang leader uses the power to terrorize Adam's lineage.
30. Batman and Superman: Battle of the Super Sons (2022)
Director: Matt Peters
Cast: Jack Griffo, Jack Dylan Grazer, Laura Bailey, Troy Baker, Tom Kenny
Genre: Cartoon, Action
Rating: PG-13
Runtime: 1h 19m
Rotten Tomatoes: 100% (Critics), 91% (Audience)
Batman and Superman: Battle of the Super Sons, which is based on the same-named comic books, immediately plunges viewers into the world of masked heroes when the two greatest crime fighters meet their heirs. Damian Wayne, also known as Robin (Jack Griffo), has already spent years living on Gotham's rough streets
That's why he accepts the introduction of Robin, who is supposed to be his new partner, from his father Batman (Troy Baker) and longtime friend Superman (Travis Willingham). Superboy (Jack Dylan Grazer) lacks the sophisticated aura of having been there, done that permeates from his experienced partner. He is naive, geeky, and just a general newbie.
29. 2001: A Space Odyssey (1968)
Director: Stanley Kubrick
Cast: Keir Dullea, Gary Lockwood, William Sylvester, Daniel Richter, Douglas Rain, Margaret Tyzack
Genre: Sci-Fi, Thriller
Rating: G
Runtime: 2h 19m
Rotten Tomatoes: 92% (Critics), 89% (Audience)
The epic scope of literary classics was brought to modern cinema in 2001: A Space Odyssey, the most revolutionary space movie of all time (yes, even more so than Star Wars).
The story of Dr. David Bowman (Keir Dullea) and the crew of the spacecraft Discovery One is told in the multi-award-winning Stanley Kubrick film 2001: A Space Odyssey, which is based on the classic science fiction writer Arthur C. Clarke's short story The Sentinel.
28. A Christmas Story Christmas (2022)
Director: Clay Kaytis
Cast: Peter Billingsley, Erinn Hayes, Julie Hagerty, Ian Petrella, Scott Schwartz, Zack Ward
Genre: Holiday, Family
Rating: PG
Runtime: 1h 38m
Rotten Tomatoes: 76% (Critics), 80% (Audience)
To spread holiday cheer, Ralphie (Peter Billingsley), Randy (Ian Petrella), and Flick (Scott Schwartz) are back. A follow-up to the iconic 1983 film A Christmas Story Ralphie returns to his childhood home over Christmas with his own children. Ralphi
e picks up where his father left off, promising to give them a Christmas that is just as special as his own was when he was growing up.
27. See How They Run (2022)
Director: Tom George
Cast: Saoirse Ronan, Sam Rockwell, Harris Dickinson, Adrien Brody, Ruth Wilson, Charlie Cooper
Genre: Mystery
Rating: PG-13
Runtime: 1h 38m
Rotten Tomatoes: 75% (Critics), 69% (Audience)
There has been a resurgence in cozy mysteries. See How They Run spins a tale of mystery, humor, and crime that is sure to have you loving every minute, following in the footsteps of Knives Out and Only Murders in the Building. The Mousetrap, a frequently performed Agatha Christie play, has just celebrated its 100th performance in 1953.
26. White Chicks (2004)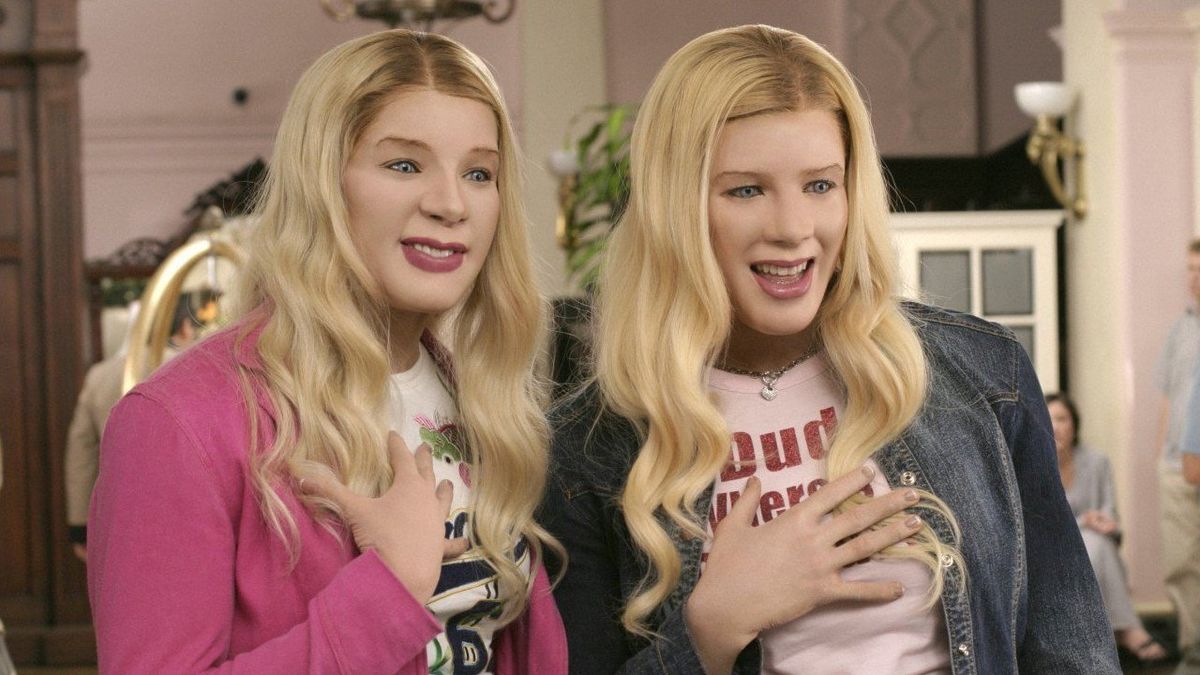 Director: Keenen Ivory Wayans
Cast: Marlon Wayans, Shawn Wayans, Terry Crews, Busy Philipps, Jaime King, Brittany Daniel, Jennifer Carpenter, Lochlyn Munro
Genre: Comedy
Rating: PG-13
Runtime: 1h 49m
Rotten Tomatoes: 15% (Critics), 55% (Audience)
The Wayans brothers' outrageous brand of comedy so despised by critics but adored by audiences reaches new heights in this gender- and race-swapping detective movie.
Marcus and Kevin Copeland, brothers played by Marlon Wayans and Shawn Wayans, were FBI agents on the fast track until they botched a high-priority drug bust and were forced to take care of children.
25. Halloween Kills (2021)
Director: David Gordon Green
Cast: Jamie Lee Curtis, James Jude Courtney, Anthony Michael Hall, Dylan Arnold, Bob Odenkirk
Genre: Horror
Rating: R
Runtime: 1h 46m
Rotten Tomatoes: 38% (Critics), 66% (Audience)
In the 12th film of this venerable slasher series, Michael Myers (James Jude Courtney) returns as the mask-wearing murderer. Myers has claimed countless lives in the 40 years since his debut, but some have managed to survive.
Tommy Doyle (Anthony Michael Hall), Lonnie Elam (Robert Longstreet), Marion Chambers (Nancy Stephens), and Lindsey Wallace (Kyle Richards) have gathered to celebrate the imprisonment of their tormentor, only to discover the killer has escaped.
24. Elvis (2022)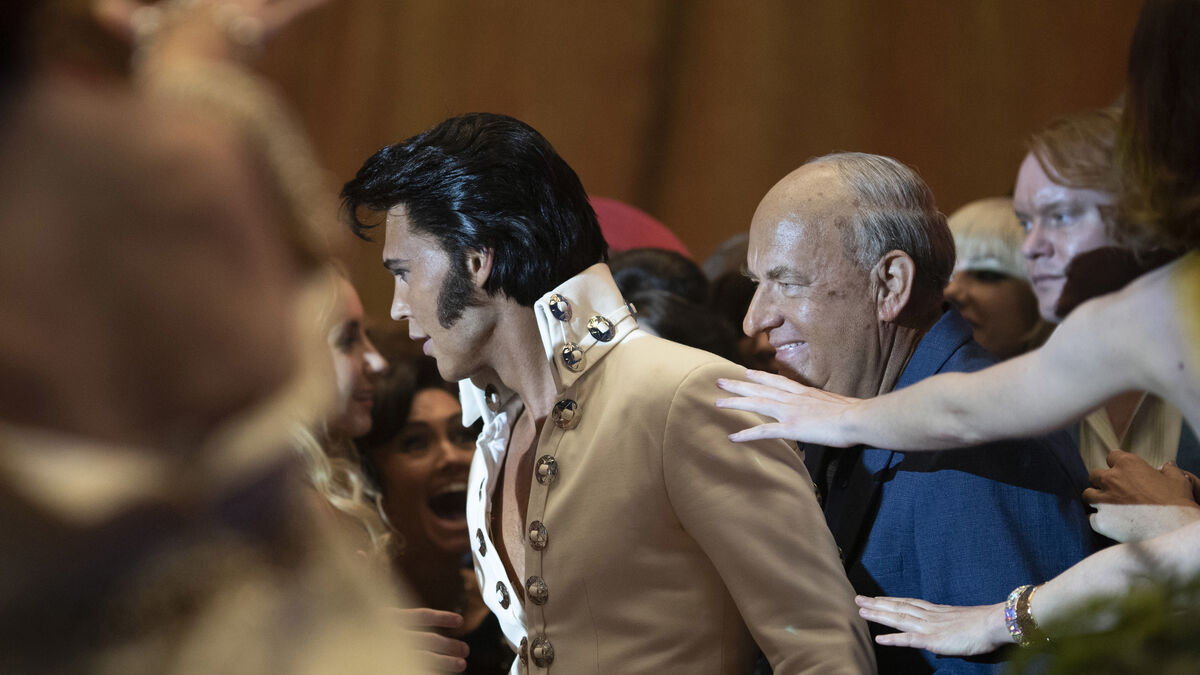 Director: Baz Luhrmann
Cast: Austin Butler, Tom Hanks, Dacre Montgomery, Olivia DeJonge, Kodi Smit-McPhee
Genre: Musical, Biopic
Rating: PG-13
Runtime: 2h 39m
Rotten Tomatoes: 77% (Critics), 94% (Audience)
There has only ever been one "King of Rock and Roll" in the history of modern music, and now we finally get to hear his story thanks to the renowned director of films like Romeo + Juliet and Moulin Rouge!
We are taken back to the beginning when the then-minor sideshow promoter Colonel Tom Parker (Tom Hanks), who has been managing Elvis for years, discovers a poor boy on the streets of Memphis.
23. The Banshees of Inisherin
Year: 2022
Director: Martin McDonagh
Stars: Colin Farrell, Brendan Gleeson, Kerry Condon, Barry Keoghan
Genre: Drama, Comedy
Rating: R
Metacritic score: 87
The Banshees of Inisherin, one of the best movies of 2022, is set on a gloomy Irish island that starts to fall apart when two local men, played by Colin Farrell and Brendan Gleeson, decide to stop being friends. It's not a mutual decision to split up because Colm played by Gleeson and Pádraic played by Farrell are two of the simple man's main sources of happiness.
22. No Sudden Move
Directed by: Steven Soderbergh
Writer: Ed Solomon
Cast: Don Cheadle, David Harbour, Jon Hamm, Julia Fox
IMDb Rating: 6.4
Rotten Tomatoes: 92%
Small-time crooks are hired in 1954 Detroit to steal a document. When their heist goes disastrously wrong, they must search around the entire race-torn, rapidly evolving city to find out who hired them and why.
The dryness of Soderbergh's cast plays the slick con artists planning to loot a Las Vegas casino in the best way possible. Don Cheadle did an amazing job here.
21. Amsterdam
Year: 2022
Director: David O. Russell
Stars: Christian Bale, John David Washington, Margot Robbie, Taylor Swift, Robert De Niro, Anya Taylor-Joy, Chris Rock, Michael Shannon, Mike Myers, Rami Malek, Timothy Olyphant, Zoe Saldana
Genre: Drama, History, Comedy
Rating: R
Metacritic score: 48
In David O. Russell's historical drama set in the 1930s, Christian Bale, John David Washington, and Margot Robbie play three friends who unknowingly get entangled in an odd political conspiracy after becoming suspects in a murder.
Taylor Swift plays one of the movie's many super famous characters, and the movie's tone alternates between screwball comedy and sincere period piece. Everything moves quickly in this movie.
20. Don't Worry Darling
Year: 2022
Director: Olivia Wilde
Stars: Florence Pugh, Harry Styles, Chris Pine, Olivia Wilde, Gemma Chan
Genre: Drama, Mystery, Thriller, Horror, Crime
Rating: R
Metacritic score: 48
In this suspenseful film starring Florence Pugh and Harry Styles, a young couple lives in a traditional, idealized 1950s suburban neighborhood. The husbands work on a mysterious project while the wives stay at home, and it's not until Alice (Pugh) starts to ask questions that she realizes there is something much darker going on beneath the surface.
19. Dune
Directed by: Denis Villeneuve
Writer: Jon Spaihts, Denis Villeneuve
Cast: Timothée Chalamet, Rebecca Ferguson, Zendaya
IMDb Rating: 8
Rotten Tomatoes: 83%
After his father accepts the responsibility of overseeing the hazardous planet, a gifted young man Paul Atreides arrives there. However, after a betrayal, pandemonium breaks out as rival factions fight for possession of the valuable resource melange.
The film has an incredible cast and is one of the best films by warner bros. Director Jon has done an amazing job.
18. This Place Rules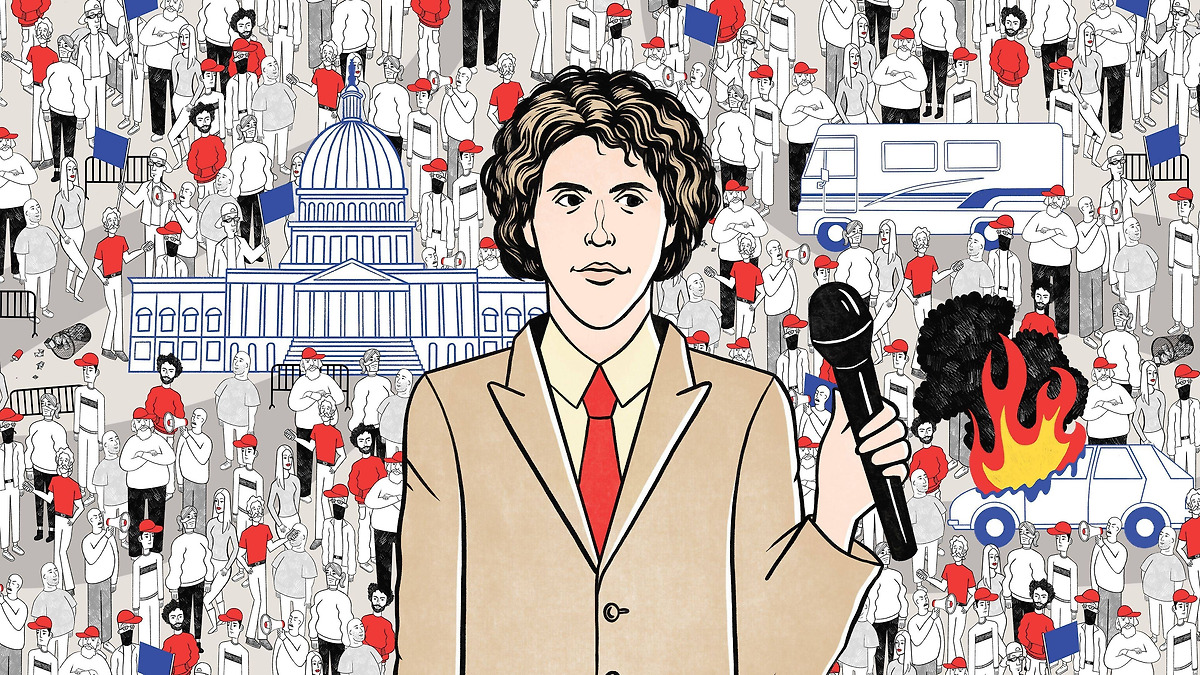 Year: 2022
Director: Andrew Callaghan
Genre: Documentary
Rating: TV-MA
Metacritic score: n/a
This documentary film exploring the origins of the January 6 Capitol riots is another deep, embedded dive into far-right and far-left politics by popular YouTube guerilla journalist Andrew Callaghan.
Callaghan has access to some notable figures, including Henry Tarrio of the Proud Boys and Alex Jones, but it's his time with some of the more common extreme believers that really stands out, such as the elementary school student who was told that some members of the government are reptilian humanoids.
17. The Menu
Year: 2022
Director: Mark Mylod
Stars: Ralph Fiennes, Anya Taylor-Joy, Nicholas Hoult, Hong Chau, John Leguizamo, Judith Light
Genre: Thriller, Horror, Comedy
Rating: R
Metacritic score: 71
With this satirical thriller that pokes fun at foodie culture, succession director Mark Mylod makes his feature film debut. High-end diners start to realize that the menu the celebrity chef (Ralph Fiennes) has prepared for them has some sinister secrets baked into it during one fateful night at a remote, ultra-exclusive restaurant.
16. Die Hard (1988)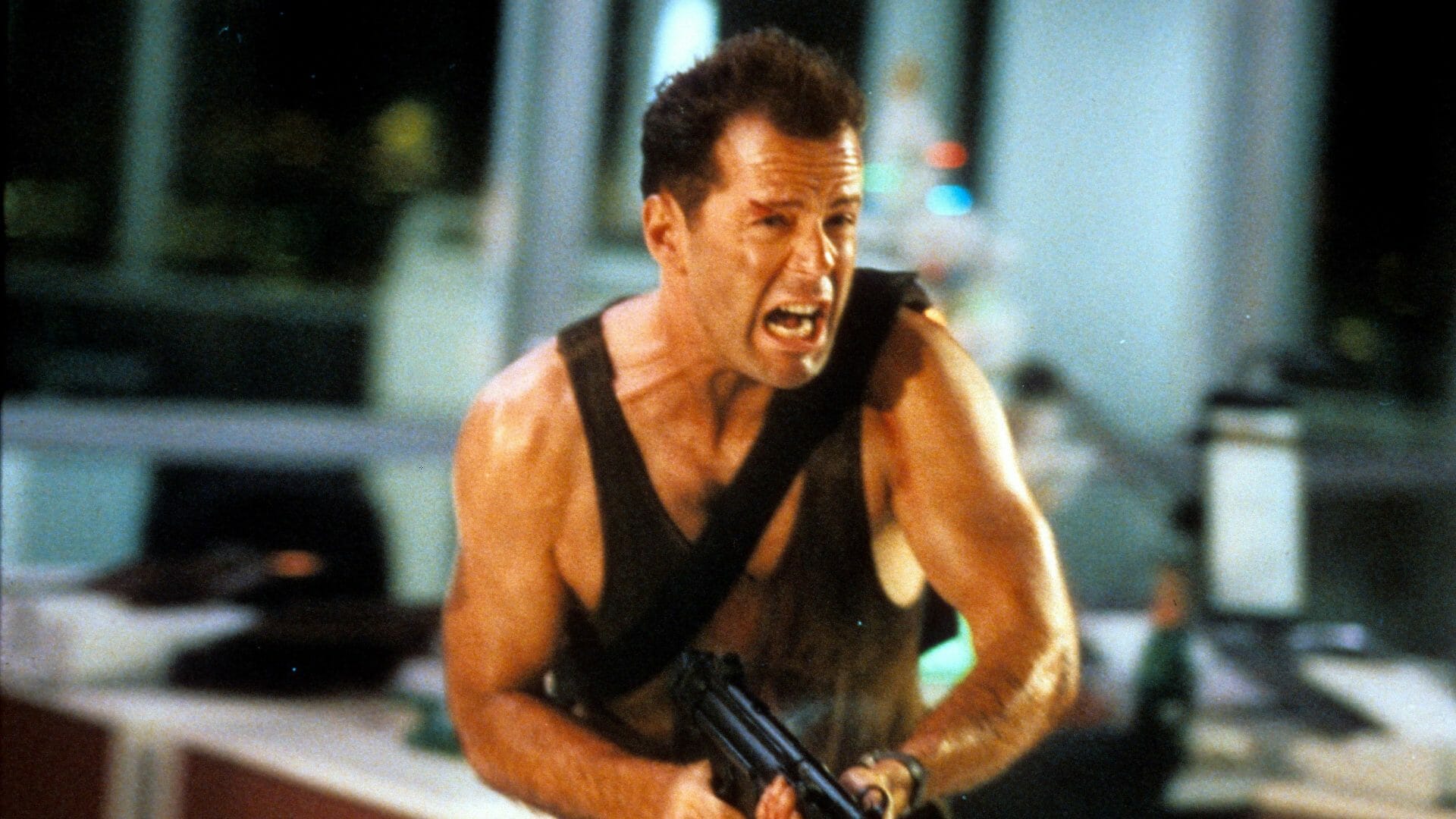 Director: John McTiernan
Writer: Jeb Stuart
Cast: Bruce Willis, Alan Rickman
IMDb Rating: 8.2
Rotten Tomatoes: 94%
1988's Die Hard is an American film set in the action genre. This HBO film is inspired by the 1979 novel Nothing Lasts Forever by Roderick Thorp.
In this film, Die Hard goes after the NY City police detective John McClane (Willis), who went to visit his estranged wife but ended up getting stuck in a terrorist attack on a Los Angeles skyscraper. Available on HBO max, the film tops the list of best movies to watch on the platform.
Related: 40 Best Classic Movies on HBO Max To Watch Right Now
15. Jaws (1975)
Director: Steven Spielberg
Writer: Peter Benchley
Cast: Roy Scheider, Robert Shaw, Richard Dreyfuss
IMDb Rating: 8
Rotten Tomatoes: 98%
There on HBO Movies, Jaws is a 1975 US thriller release that is inspired by Peter Benchley's 1974 novel that goes by the exact name. The Steven Spielberg film shows a human hungry, gigantic white shark that attacks visitors at the beach at a summer resort town. Prodding police chief Martin Brody to investigate the matter, he goes ahead with a marine biologist and an expert shark hunter.
Murray Hamilton is there for the role of the mayor, while Lorraine Gary can be seen as Brody's wife. The credits for the story go to Peter Benchley, who originally had drafted the screenplay, after which actor and writer Carl Gottlieb rewrote the script.
14. The Talented Mr. Ripley (1999)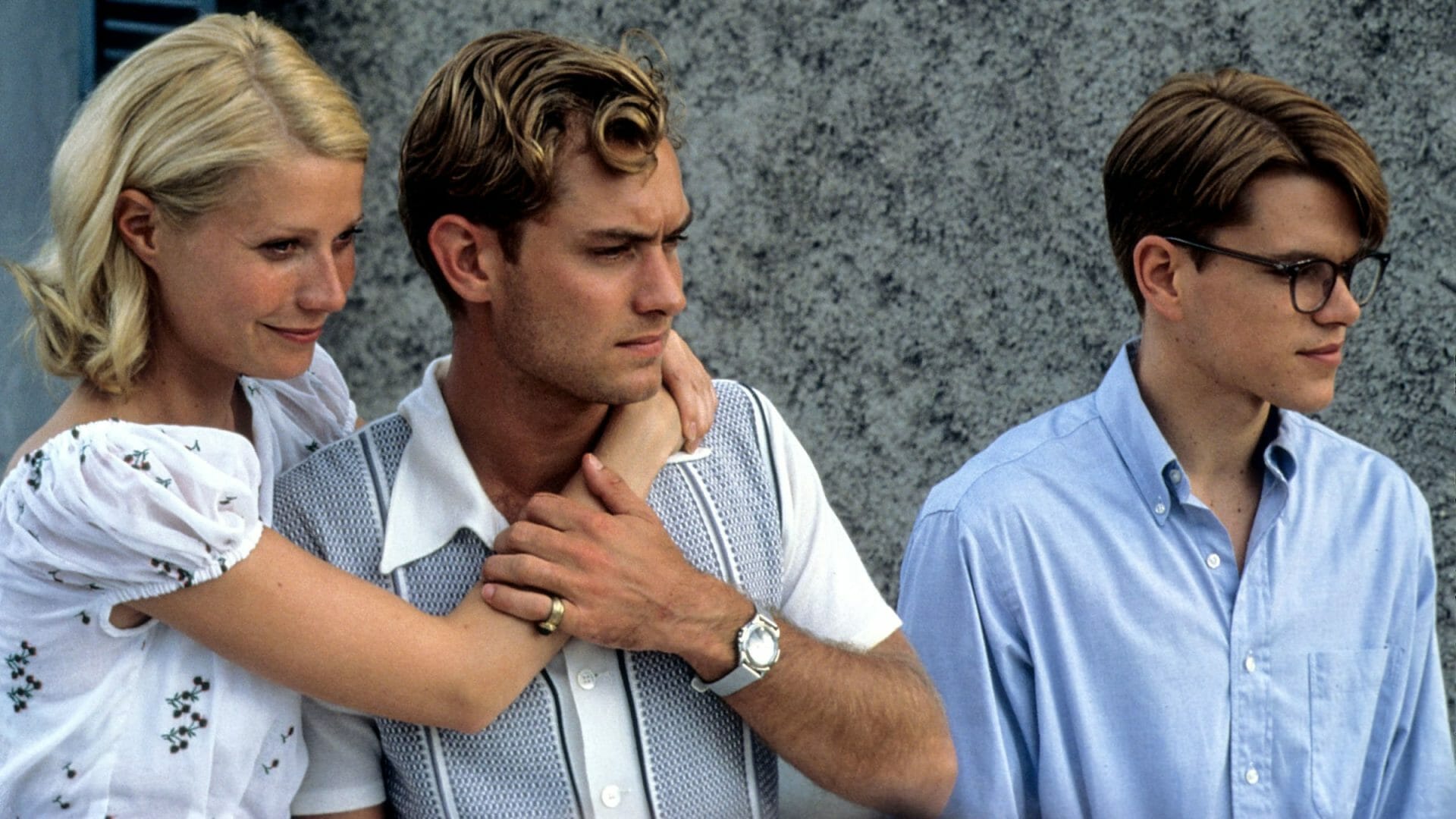 Director: Anthony Minghella
Writer: Anthony Minghella
Cast: Matt Damon, Jude Law
IMDb Rating: 7.4
Rotten Tomatoes: 83%
Released in 1999, The Talented Mr. Ripley is an American film as a psych thriller. The film is inspired by Patricia Highsmith's 1955 novel that goes also titled the same. In 1957, a 60 min running version was released for the TV series Studio One.
Three years later, a complete film arrived with the title Purple Noon that was directed by René Clément. The 1968 release by Claude Chabrol called Les Biches has taken quite a lot of segments from Highsmith's novel, although it changes the gender of the lead roles.
13. Cast Away (2000)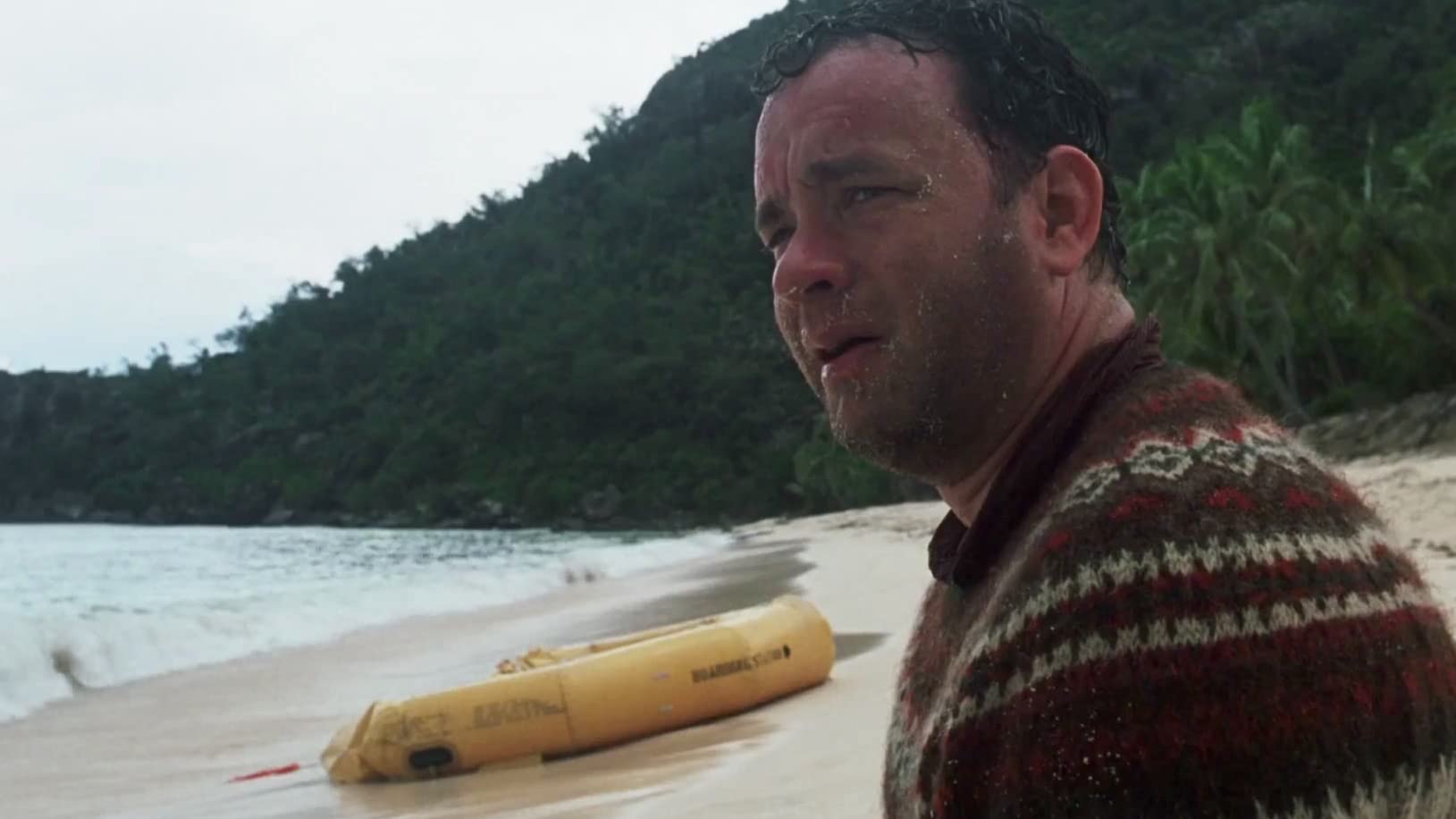 Director: Robert Zemeckis
Writer: William Broyles Jr.
Cast: Tom Hanks, Helen Hunt
IMDb Rating: 7.8
Rotten Tomatoes: 88%
Featuring Tom Hanks in the lead with Helen Hunt, and Nick Searcy, Cast Away is a 2000 American survival drama film. After his airplane suffers a crash in the South Pacific Ocean, Hanks, who plays a FedEx employee, gets stuck on a lonely faraway island.
The movie majorly highlights the years of his life spent making tough attempts to survive and go back home. On December 22, 2000, the film was released, and with Hanks getting his name in for the nominees for Best Actor in a Leading Role at the 73rd Academy Awards, the film grossed $429 million internationally.
12. High Fidelity (2000)
Director: Stephen Frears
Writer: Steve Pink
Cast: John Cusack, Iben Hjejle, Jack Black, Tim Robbins
IMDb Rating: 7.5
Rotten Tomatoes: 91%
High Fidelity, directed by Stephen Frears, is a 2000 American romantic comedy-drama film. It features John Cusack, Iben Hjejle, Todd Louiso, Jack Black, and Lisa Bonet. The film is based on Nick Hornby's 1995 British novel of the same name, with the setting relocated from London to Chicago and the main character's name changed.
After watching the film, Hornby showcased his glee with Cusack's performance appreciating Though this may have been sarcasm or what's known as a "backhanded compliment"—banter.
11. Walk the Line (2005)
Director: James Mangold
Writer:  Gill Dennis
Cast: Joaquin Phoenix, Reese Witherspoon, Ginnifer Goodwin
IMDb Rating: 7.8
Rotten Tomatoes: 82%
116 minutes running Walk the road is a 2005 American biographic musical romantic drama film on HBO. The playscript, written by beet and Gill Dennis, relies on two autobiographies penned down by lyricist Johnny Cash.
The film revolves around Cash's adolescence, his love story with June Carter, and his ascent within the folk scene. Walk the line was also showcased at the Telluride Film festival on September 4, 2005, and went on for global release on November eighteen.
10. Before the Devil Knows You're Dead (2007)
Director: Sidney Lumet
Writer: Kelly Masterson
Cast: Philip Seymour Hoffman, Ethan Hawke, Marisa Tomei
IMDb Rating: 7.3
Rotten Tomatoes: 88%
Before the Devil knows you are Dead is an American release of 2007 themed as a crime drama by Sidney Lumet. The movie has its screenplay scripted by Kelly Masterson and features Prince Philip Jane Seymour Hoffman and Prince Albert Finney. The movie's name comes from a local Ireland saying: "May you be in heaven a full unit of time before the devil knows you are dead".
The film opens up non-linearly, traveling back and forth in time constantly, having few scenes shown from numerous instances from the last film by Lumet. This was the last film directed by Lumet before his death in 2011.
The film was seen on twenty-one critics' end-of-the-year high ten lists indexed by Metacritic and was chosen mutually of 2007's ten most influential American films.
9. Michael Clayton (2007)
Director: Tony Gilroy
Writer: Tony Gilroy
Cast: George Clooney, Tilda Swinton, Tom Wilkinson
IMDb Rating: 7.2
Rotten Tomatoes: 91%
Michael Clayton is a 2007 American legal thriller featuring directorial debut and starring George Clooney, Tom Wilkinson, and Sydney Pollack.
The film narrates the attempts by attorney Michael Clayton to address a colleague's mental breakdown alongside the corruption and flowing in and out a serious client of his firm being sued in an exceedingly class-action suit. The movie got its nomination for wherein Swinton won for the Best Supporting Actress for Swinton.
8. Ad Astra (2019)
Director: James Gray
Writer: James Gray
Cast: Brad Pitt, Liv Tyler, Roy McBride
IMDb Rating: 6.5
Rotten Tomatoes: 83%
Available on the streaming service, Ad Astra is a 2019 American sci-fi film created, directed by James Gray. It follows a traveler who ventures into the house in search of his lost father, whose obsession in the least prices to seek out intelligent alien life threatens the system and everyone life on the earth; ironically, he threatens to precisely destroy what he's searching for within the universe: sentient life.
The storyline and depiction hold a robust similitude to Apocalypse Now, which is in itself another adaptation of the Joseph Conrad novel Heart of Darkness.
7. La La Land (2016)
Directed by: Damien Chazelle
Writer: Damien Chazelle
Cast: Ryan Gosling, Emma Stone
IMDb Rating: 8.1
Rotten Tomatoes: 91%
La La Land is a 2016 musical romantic drama PG-13 movie by Damien Chazelle. It stars Ryan goose as a jazz piano player and Emma Stone as an aspiring thespian, who meet and fall enamored while following their dreams in LA.
Having been keen on musicals throughout his time as a percussionist, Chazelle initially conceptualized the film aboard Justin Hurwitz whereas attending Harvard University along.
When moving to la in 2010, Chazelle wrote the book however failed to realize a studio willing to finance the assembly while no changes to his style. This entire film carries an effortlessly cool vibe and has a killer soundtrack. Emma Stone also won the best actor Oscar for a leading role. this was one of the few films that were also under the best picture nomination.
6. Boy Erased (2018)
Directed by: J. Edgerton
Writer: J. Edgerton
Cast: Lucas Hedges, Nicole Kidman
IMDb Rating: 6.9
Rotten Tomatoes: 80%
Boy Erased is a 2018 American biographical drama film supported by Garrard Conley's 2016 memoir of the identical name. With writer and director Joel Edgerton, the man who also produced with Kerry Kohansky Roberts and Steve Golin, the movie features Lucas Hedges, N. Kidman, Russell Crowe, and Edgerton.
The plot of the movie revolves around the son of Baptist parents, who is forced to participate in a very gay conversion therapy program. The center stage is around mental well-being. It is the best picture for teenagers are undergoing the same issue.
5. Native Son (2019)
Directed by: Rashid Johnson
Writer: Susan Parks
Cast: Ashton Sanders, Margaret Qualley, Nick Robinson
IMDb Rating: 5.7
Rotten Tomatoes: 62%
Last year's release Native Son is an American drama by Rashid Johnson scripted by Suzan-Lori Parks.
The movie features Ashton Sanders, Margaret Qualley in the lead, with Nick Robinson, KiKi Layne, Bill Camp, and Sanaa Lathan, among others. The movie made its global premiere at the Sundance festival on January 24, 2019. it absolutely was released on April 6, 2019, by HBO Films.
4. Jojo Rabbit (2019)
Director: Taika Waititi
Writer: Taika Waititi
Cast: Roman Griffin Davis, Thomasin McKenzie, Scarlett Johansson
IMDb Rating: 7.9
Rotten Tomatoes: 80%
Last year's release Jojo Rabbit is a comedy-drama genre PG 13 movie by Taika Waititi. It is taken from Christine Leunens's 2008 book Caging Skies. Roman mythical monster Davis portrays the title character, Johannes "Jojo" Btzler, as Adolf Hitler finds out his mother is the activity a soul lady in their attic.
He should then question his beliefs whereas handling the intervention of his imagined friend, a whimsical version f Der Fuhrer with a comedic stand on the politics of the war. The film additionally stars Rebel Wilson, Stephen merchandiser, Alfie Allen, and guided-missile Norman Rockwell.
3. Good Boys (2019)
Director: Gene Stupnitsky
Writer: Lee Eisenberg
Cast: Jacob Tremblay, Keith L. Williams, Brady Noon
IMDb Rating: 6.7
Rotten Tomatoes:  80%
This HBO max movie, Good Boys, is a 2019 American release coming-of-age comedy directed by Gene Stupnitsky, in his first release as a director, with the script given by Stupnitsky and Lee Eisenberg.
The film stars Jacob Tremblay, Keith L. Williams, and Brady noonday as three sixth graders realize themselves concerned in a very series of misadventures as they fight to attend a celebration hosted by their fashionable classmates. Seth Rogen and Evan Goldberg function producers through their purpose gray footage banner
2. Joker (2019)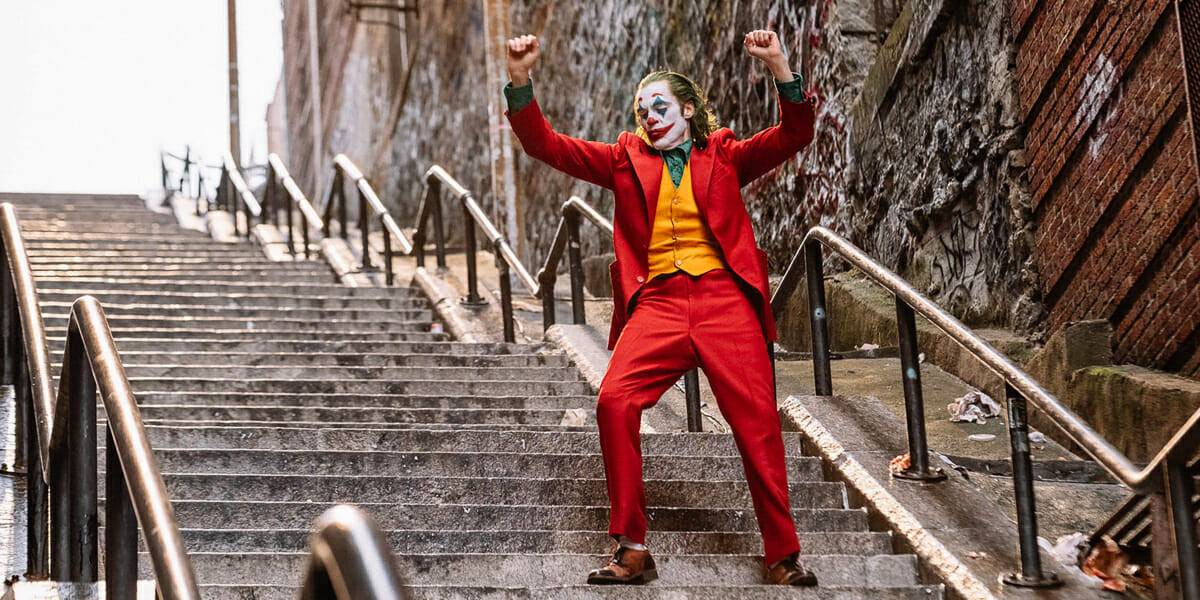 Director: Todd Phillips
Writer: Todd Phillips
Cast: Joaquin Phoenix, Robert De Niro
IMDb Rating: 8.5
Rotten Tomatoes: 68%
Last year's very famous movie Joker is an American psychological thriller by Todd Phillips, the man who also co-wrote the script with scriptwriter Scott Silver. The film supported DC Comics characters, stars Joaquin Phoenix because of the Joker, and provides another origin story for the character.
Set in 1981, it follows Arthur Fleck, a failed clown, and comic whose descent into insanity and nihilism moves a threatening counter-cultural revolution against the rich in a dying Gotham City.
1. Birds of Prey (2020)
Directed by: Cathy Yan
Writer: Christina Hodson
Cast: Margot Robbie, Ewan McGregor, Rosie Perez, Mary Elizabeth Winstead
IMDb Rating: 6.1
Rotten Tomatoes: 78%
It is a DCEU film and also the third DC Films production to be rated R by the Film Association of America, following Joker (2019). Birds of Prey (And The Fantabulous Emancipation of 1 Harley Quinn) is a 2020 home box office film by the DC Comics. Having distribution done by Warner Bros.
Pictures, it's the eighth release within the DC Extended Universe and a follow-up to Suicide Squad (2016). The film shows Harley Quinn, post her break-up with Mr. J., aka The Joker. She then joins forces with Helena Bertinelli, Dinah Lance, and Renee Montoya to rescue Cassandra Cain from Gotham City crime lord Roman Sionis. The Suicide Squad (Warner Bros.) can also be watched here.
Conclusion
So, for viewers, here are the best HBO Now Movies of all time. You can watch it all from blockbuster movies to independent dramas to significant Oscar winners on the streaming service because Warner Bros. owns it.
So, what you are waiting for, go grab your popcorn tub and start watching these amazing and mind-blowing movies and have an amazing and best-watching experience. Until Stay Home, Stay Safe! Happy watching!