Let's have a look at the best classic movies on HBO Max. There is an ample number of series and movies coming up almost daily as per the taste of the audience with time but some films do remain immortal in film history. Classic films are such films that cinema history can never forget. They have come a long way and it seems no one can ever erase them nor the golden age when they were produced.
Classic films used to be silent films, films on world war, sound films but the most important aspect of these earlier films is that they have made their own identity in such a way that they have been able to transcend both time and trend and loved by modern audiences as well.
It is impossible to tell which are the best classic movies but we can be given you a list of classic movies on the HBO Max streaming service that you must stream. The films are as follows:
40. City Lights
Director: Charlie Chaplin
Writer: Charlie Chaplin
Cast: Virginia Cherrill as a blind girl, Florence Lee as her grandmother, Harry Myers as an eccentric millionaire, Al Ernest Garcia as his butler, Hank Mann as a Prizefighter, Charlie Chaplin as A Tramp.
IMDb Ratings: 8.5/10
Rotten Tomatoes Ratings: 97%
A film is ought to be a silent film when we see Charlie Chaplin in it. This film also is one of them that tells the story of a tramp who has developed feelings for a blind girl who sells her father. Both of them are not at all rich so Charlie is all set to help her medically. He seeks help from a rich erratic tippler and hopes to do whatever possible for his beloved.
This is a famous classic movie on HBO Max streaming now so do not wait. If you are a truly classic movie fan, watch it soon.
39. Adam's Rib
Director: George Cukor
Writer: Ruth Gordon, Garson Kanin
Cast: Spencer Tracy as Adam Bonner, Katharine Hepburn as Amanda Bonner, Judy Holliday as Doris Attinger, Tom Ewell as Warren Attinger, David Wayne as Kip Lurie.
IMDb Ratings: 7.5/10
Rotten Tomatoes Ratings: 96%
This film is both a funny and entertaining one revolving around a couple, both lawyers. Things were all fine until the two faced each other in a case. Amanda is determined to defend the woman who tried to kill her husband and faces Adam on the opposite side who is her husband.
Both are determined to win the case and their fight seems to belong drawn in their house as well.
38. Stagecoach
Director: John Ford
Writer: Dudley Nichols
Cast: Claire Trevor as Dallas, John Wayne as Ringo Kid, Andy Devine as Buck, John Carradine as Hatfield, Thomas Mitchell as Doc Boone, Louise Platt as Lucy Mallory.
IMDb Ratings: 7.8/10
Rotten Tomatoes Ratings: 100%
This film depicts the journey of a group of people who are traveling on a stagecoach. The people belong from different backgrounds, one is an alcoholic Thomas Mitchell, one is a lady who is famous for being bad, Claire Trevor and a liquor salesman Donald Meek and lastly Ringo Kid who is an outlaw.
Things get worse when they come to learn that Geronimo with his apache raiding party is approaching them.
37. Casablanca
Director: Michael Curtiz
Writer: Julius J. Epstein, Philip G. Epstein, Howard Koch
Cast: Humphrey Bogart as Rick Blaine, Ingrid Bergman as Ilsa Lund, Paul Henreid as Victor Laszlo, Claude Rains as Captain Louis Renault, Conrad Veidt as Major Heinrich Strasser.
IMDb Ratings: 8.5/10
Rotten Tomatoes Ratings: 99%
This is a famous World War II Romantic thriller depicting Rick Blaine as a nightclub owner in Casablanca during the early period of the Second World War. Several refugees had come to him to seek help and one day his former lover, Ilsa, and her husband shows up.
This becomes the climax of the film where Rick does not know what to do and at last, takes a decision with utmost pain. This is one of the most famous classic movies on HBO max which won several Academy Awards so do stream it.
36. Black Girl
Director: Ousmane Sembene
Writer: Ousmane Sembene
Cast: Mbissine Therese Diop as Gomis Diouana, Anne Marie Jelinek as Madame, Robert Fontaine as Monsieur, Momar Nar Sene as Diouana's Boyfriend.
IMDb Ratings: 7.4/10
Rotten Tomatoes Ratings: 97%
This film is a very accurate depiction of how people were or are discriminated against according to their race, color, or other aspects. Its focus is on the life of Diouana, a Senegalese young woman who aims to have a better life one day. She gets the opportunity to be the governess of a French family and readily aspects the offer but as days passed, she realized that she is just a mere maid and faced several criticisms and racial discrimination.
This is one of the best classic films to stream on HBO Max.
35. The Great Dictator
Director: Charlie Chaplin
Writer: Charlie Chaplin
Cast: Charlie Chaplin as a Jewish Barber, Paulette Goddard as Hannah, Maurice Moscovich as Mr. Jaeckel, Emma Dunn as Mrs. Jaeckel, Bernard Gorcey as Mr. Mann, Paul Weigel as Mr. Agar.
IMDb Ratings: 8.4/10
Rotten Tomatoes Ratings: 93%
This film has to do a lot with politics. It revolves around Charlie Chaplin who has just got wounded in the Great War and is now admitted to an army hospital to heal his wounds unaware that the fascist dictator Adenoid Hynkel is growing all-powerful.
Charlie bears a great resemblance with Hynkel as well. He however returns to his neighborhood only to witness the drastic changes that have taken place and join hands with Hannah to protest against the rebellion.
34. North by Northwest
Director: Alfred Hitchcock
Writer: Ernest Lehman
Cast: Cary Grant as Roger Thornhill, Eva Marie Saint as Eve Kendall, James Mason as Philip Vandamm, Jessie Royce Landis as Clara Thornhill, Leo G. Carroll as The Professor.
IMDb Ratings: 8.3/10
Rotten Tomatoes Ratings: 97%
This film is an evergreen classic movie now streaming on Netflix. It revolves around the adventures of Roger Thornhill who gets mistaken for George Kaplan and is forced to be with a group of spies. This is purely a case of mistaken identity. He was on the verge of dying but was somehow let to be alive and held guilty of murder.
The police are after him but he comes across Eve Kendall and is saved. Now the twist is not over yet. He comes to know that Eve Kendall after all is also not that innocent.
The drama goes on making the film all more worth watching.
33. Seven Samurai
Director: Akira Kurosawa
Writer: Akira Kurosawa, Shinobu Hashimoto, Hideo Oguni
Cast: Toshiro Mifune as Kikuchiyo, Takashi Shimura as Kambei Shimada, Daisuke Kato as Shichiroji, Isao Kimura as Katsushiro Okamoto, Minoru Chiaki as Heihachi Hayashida.
IMDb Ratings: 8.7/10
Rotten Tomatoes Ratings: 100%
If you love action, drama, thrill, and action then Seven Samurai is a great choice. The film depicts how a samurai agrees to help a village in need and protect it from bandits. He gathers six other people to help make the count of 7 and hence the name.
He helps in teaching the village people how to save themselves in times of need. A great fight occurs with 40 bandies on one hand and a group of this 7 people.
32. Beauty and the beast
Director: Jean Cocteau
Writer: Jean Cocteau
Cast: Jean Marais as La Bete, Josette Day as Belle, Marcel Andre as Belle's Father, Mila Parely as Felice, Nane Germon as Adelaide, Michel Auclair as Ludovic, Paoul Marco as The Usurer.
IMDb Ratings: 7.9/10
Rotten Tomatoes Ratings: 96%
The story focus on Belle who lives with her brothers and sisters along with her father. All of her siblings are lazy and pay no heed to do any household work which Belle has to do all by herself. Avenant proposes Belle marry him but the latter is not ready to leave her father.
One day his father gets attacked by a beast in the forest and the latter says that Belle's father needs to send one of his daughters to the palace to die or let himself die in the Beast's palace. After hearing the story Belle goes to the palace and therein begins the gradual development of a sweet relationship between the Beast and Belle.
31. Dr. Strangelove or: How I Learned to Stop Worrying and Love the Bomb
Director: Stanley Kubrick
Writer: Stanley Kubrick, Terry Southern, Peter George
Cast: Peter Sellers as Group captain, George C. Scott as General Buck Turgidson, Sterling Hayden as Brigadier General Jack D. Ripper, Keenan Wynn as Colonel Bat Guano, Jack Creley as Mr. Staines, Slim Pickens as Major T. J. King Kong.
IMDb Ratings: 8.4/10
Rotten Tomatoes Ratings: 98%
War can happen anytime and no one knows what one can do. In this film as well, when a mad American general calls for bombing the Soviet Union, everyone in the world gets tensed as that can lead to a nuclear holocaust and every politician and general tries their best to stop it from happening anyhow.
You can stream this film on HBO Max so why wait? Stream is one of the most famous classic movies ever made out of the Hollywood Studio System so watch it now.
30. 2001: A Space Odyssey
Director: Stanley Kubrick
Writer: Stanley Kubrick, Arthur C. Clarke
Cast: Keir Dullea as Dr. David Bowman, Gary Lockwood as Dr. Frank Poole, William Sylvester as Dr. Heywood Floyd, Daniel Richter as Moonwatcher, Leonard Rossiter as Dr. Andrei Smyslov.
IMDb Ratings: 8.3/10
Rotten Tomatoes Ratings: 92%
The story of A Space Odyssey tells about a black structure that connects the past with the future. Dr. Dave Bowman was on a mysterious mission along with other members but suddenly the ship's computer system started working abruptly. This caused huge tension between the man and the machine therein comes the climax. The audience can witness a trek through time and space from then onwards.
A Space Odyssey is a fantasy thriller with a lot of drama, adventure, and mystery that makes it one of the best classic movies ever produced.
29. Rebel Without a Cause (1955)
Director: Nicholas Ray
Writer: Stewart Stern, Irving Shulman
Cast: James Dean as Jim Stark, Natalie Wood as Judy, Sal Mineo as John Plato Crawford, Jim Backus as Frank Stark, Ann Doran as Carol Stark, Corey Allen as Buzz Gunderson, William Hopper as Judy's father.
IMDb Ratings: 7.7/10
Rotten Tomatoes Ratings: 93%
This film focus on Jim Stark who is famous for troubling people around him. He along with his family moved into a new town so that he can have a fresh start. He becomes friends with Plato and goes fond of Judy but Judy is already in relation with Buzz. When Buzz gets to know all these he invites Jim to compete with him in a drag race and new trouble begins.
28. The Philadelphia Story
Director: George Cukor
Writer: Donald Ogden Stewart
Cast: Cary Grant as C. K. Dexter Haven, Katharine Hepburn as Tracy Samantha Lord, James Stewart as Macaulay Mike Connor, Ruth Hussey as Elizabeth Liz Imbrie, John Howard as George Kittredge.
IMDb Ratings: 7.9/10
Rotten Tomatoes Ratings: 100%
This is one of the acclaimed films that are hard to be found in modern times. The story focuses on Tracy Lord who is a Philadelphia socialite here. She has just gotten rid of her husband C. K. Dexter Haven as the latter was too addicted to alcohol. Now Tracy is all set to marry the rich George Kittredge but crosses paths with Dexter once again and also with Macaulay Connor.
Now she does not know whom she wants to be with. She has three choices and has to select one. Who will she choose? Stream it and know what happened in the end.
27. The Searchers
Director: John Ford
Writer: Frank S. Nugent
Cast: John Wayne as Ethan Edwards, Jeffrey Hunter as Martin Pawley, Vera Miles as Laurie Jorgensen, Antonio Moreno as Emilio Gabriel Fernandez y Figueroa, Hank Worden as Mose Harper.
IMDb Ratings: 7.9/10
Rotten Tomatoes Ratings: 96%
This film is a revenge classic film that focuses upon Ethan Edward who on returning to his Texas home gets to know that his brother's family has been kidnapped or executed and goes on to find the rest and get them home.
He tries his best to find out who all are alive and gets to know that his niece Natalie Wood, playing the role of Debbie is alive along with Martin Pawley. Ethan then goes on a dangerous mission into the Comanche territory to bring them back.
It is one of the best movies ever produced so do not forget to stream it on HBO Max.
26. The Wizard of Oz 1939
Director: Victor Fleming
Writer: Noel Langley, Florence Ryerson, Edgar Allan Woolf
Cast: Judy Garland as Dorothy Gale, Frank Morgan as The Wizard of Oz, Ray Bolger as Scarecrow, Jack Haley as Tin Woodman, Bert Lahr as Cowardly lion.
IMDb Ratings: 8.1/10
Rotten Tomatoes Ratings: 98%
The film is full of adventure revolving around Dorothy and her pet Toto. During a tornado, they get moved away from the magical land of Oz and start following the Yellow Brick Road to meet the Wizard.
On their journey, they come across a scarecrow, a Tin Man, and lastly a cowardly lion and work together from then onwards.
25. AS The Killing of a Chinese Bookie (1976)
Director: John Cassavetes
Writer: John Cassavetes
Cast: Ben Gazzara as Cosmo Vittelli, Timothy Carey as Flo, Seymour Cassel as Mort Weil, Morgan Woodward as The Boss, Azizi Johari as Rachel, Robert Philips as Phil, Meade Roberts as Mr. Sophistication.
IMDb Ratings: 7.3/10
Rotten Tomatoes Ratings: 79%
The story focus on Cosmo Vitelli who is the owner of Crazy Horse West which is a strip joint located in Los Angeles. He is a gambler and once loses $23,000 playing poker. The man on the opposite side isn't a simple one and forces him to pay the money immediately. When Cosmo says he won't be able to pay they ask him to kill a Chinese bookie and need not pay any money further.
A lot of trouble comes in but will Cosmo do it? This is a backstage drama, a character study film, and is overall a brilliant piece of work. Stream the film and know what happened in the end.
24. Superman (1978)
Director: Richard Donner
Writer: Mario Puzo, David Newman, Leslie Newman, Robert Benton
Cast: Marlon Brando as Jor-El, Gene Hackman as Lex Luthor, Christopher Reeve as Clark Kent, Ned Beatty as Otis, Jackie Cooper as Perry White, Glenn Ford, Trevor Howard as the First Elder.
IMDb Ratings: 7.4/10
Rotten Tomatoes Ratings: 94%
Superman is one of the greatest films ever made. There are several films fabricated on the same name but this classic movie is still remembered. This was an expensive movie during that era that depicts how Jor-El sent his son Kal-El via a spaceship to earth just before the planet Krypton got destroyed. Infant Kal-El gets raised by Jonathan and Martha.
Soon Clark comes to know about some supernatural powers within him and decides to use them for good and fight against all evil forces and therein begins the journey of this superhero.
23. Meet Me in St. Louis
Director: Vincente Minnelli
Writer: Irving Brecher, Fred F. Finklehoffe
Cast: Judy Garland as Esther Smith, Margaret O'Brien as Tootie Smith, Mary Astor as Mrs. Anna Smith, Lucille Bremer as Rose Smith, Leon Ames as Mr. Alonzo Smith, Tom Drake as John Truett.
IMDb Ratings: 7.5/10
Rotten Tomatoes Ratings: 100%
This is an MGM romantic film that centers around four sisters. It shows how the ladies grow up in society, how they receive education, and how they come to know about love, and courtesy. This is a brilliant masterpiece that is plain and simple yet teaches a lot of things. In the end, it is evident that love has the power to conquer all and ends on a merry note with dance and song.
This film will be the best choice to have some quality time with oneself, especially for women.
22. Godzilla (1954)
Director: Ishiro Honda
Writer: Takeo Murata, Ishiro Honda
Cast: Akira Takarada as Hideto Ogata, Momoko Kochi as Emiko Yamane, Akihiko Hirata as Dr. Daisuke Serizawa, Fuyuki Murakami as Dr. Tanabe, Sachio Sakai as Hagiwara.
IMDb Ratings: 7.5/10
Rotten Tomatoes Ratings: 93%
If you are planning to watch a thrilling movie then Godzilla is the best choice to stream on HBO Max. The story is about a giant monster who is ready to havoc and is on the verge of destroying Tokyo. The authorities think of the disaster initially as a natural cause but later visit Odo Island and come to know about Gojira the monster.
Several characters come in to stop the monster by any means but will they be able to do it? You will be able to witness various cinematic techniques so stream the film and know what happened.
21. The Maltese Falcon 1941
Director: John Huston
Writer: John Huston
Cast: Humphrey Bogart as Sam Spade, Mary Astor as Ruth Wonderly, Gladys George as Iva Archer, Peter Lorre as Joel Cairo, Barton MacLane as Lieutenant Dundy, Lee Patrick as Effie Perine.
IMDb Ratings: 8/10
The film focus on detective Sam Spade a San Franciso private detective who is assigned a case that involves three criminals. He is assigned by Miss Wonderly to protect her life from such criminals in exchange for a great amount of money. There are murders, actions, and mysteries abundant in the film and it seems that the criminals are after all running for their lust for the Maltese Falcon.
Stream this intriguing film and get to know what led to such a quest.
20. Elevator to the Gallows (1958)
Director: Louis Malle
Writer: Louis Malle, Roger Nimier
Cast: Jeanne Moreau as Florence Carala, Maurice Ronet as Julien Travernier, Georges Poujouly as Louis, Yori Bertin as Veronique, Jean wall as Simon Carala, Lino Venturo as Cherrier.
IMDb Ratings: 7.9/10
Rotten Tomatoes Ratings: 93%
The film focus on Florence who is the wife of an arms dealer named Simon Carala but is also in relation to her husband's employee named Julien. One day a tragic incident takes place where Julien kills Simon and flees without getting caught or noticed. But he did a mistake. He forgets the rope on the murder spot and goes on to bring it back.
On his way, he realizes his game is going to be over as he faces critical situations.
19. Solaris
Director: Andrei Tarkovsky
Writer: Fridrikh Gorenshtein, Andrei Tarkovsky
Cast: Donatas Banionis as Kris Kelvin, Natalye Bondarchuk as Hari, Juri Jarvet as Dr. Snaut, Vladislav Dvorzhetsky as Henri Burton, Nikolai Grinko as Kelvin's father.
IMDb Ratings: 8/10
Rotten Tomatoes Ratings: 92%
This is a science fiction film which shows how a psychologist is sent to the space for monitoring a planed named Solaris. Now, this planet is unique. The water present on this planet bears the capability to bring out repressed memories and obsessions. The film is very much intriguing and the execution of the well-fabricated plot makes this classic movie worth watching.
18. An American in Paris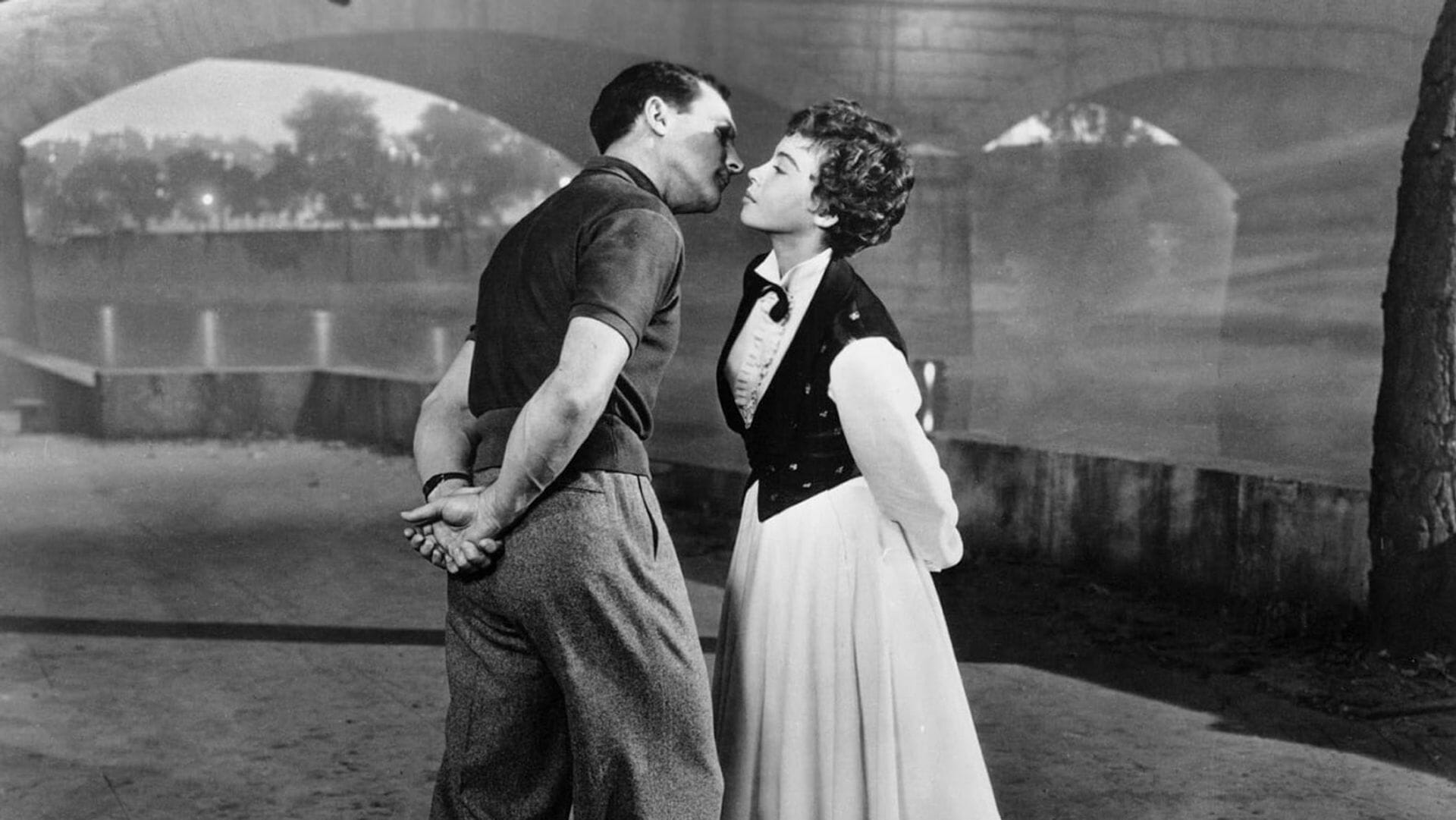 Director: Vincente Minnelli
Writer: Alan Jay Lerner
Cast: Gene Kelly as Jerry Mulligan, Leslie Caron as Lise Bouvier, Oscar Levant as Adam Cook, Georges Guetary as Henri, Nina Foch as Milo Roberts, Eugene Borden as Georges Mattieu.
IMDb Ratings: 7.2/10
Rotten Tomatoes Ratings: 96%
Gene Kelly is depicted as an American ex-GI who is now living in post-war Paris. She aspires to become a painter and on her way to achieving this ambition, she grows fond of Lise Bouvier and eventually falls for him. But there is ought to be some twist.
Milo Roberts who is a rich heiress comes into the story and grows fond of Lise's art as well as things outside his art form.
17. Bonnie and Clyde (1967)
Director: Arthur Penn
Writer: David Newman, Robert Benton
Cast: Warren Beatty as Clyde Barrow, Faye Dunaway as Bonnie Parker, Michael J. Pollard as C.W.Moss, Gene Hackman as Buck Barrow, Estelle Parsons as Blanche, Denver Pyle as Frank Hamer.
IMDb Ratings: 7.8/10
Rotten Tomatoes Ratings: 88%
The film depicts the true story of how Bonnie and Clyde get attracted to each other after their first meeting in West Dallas. This meeting was not meant to happen but destiny made them witness each other. They join hands and go on to do criminal activities together.
Their journey goes on and on and it seems nothing can stop the duo. Stream the film and know what happened in the end.
16. The Naked City
Director: Jules Dassin
Writer: Albert Maltz, Malvin Maltz
Cast: Barry Fitzgerald as Detective Lt. Dan Muldoon, Howard Duff as Frank Niles, Dorothy Hart as Ruth Morrison, Don Taylor as Detective Jimmy Halloran, Frank Conroy as Captain Donahue.
IMDb Ratings: 7.6/10
Rotten Tomatoes Ratings: 85%
This is a crime-action film that revolves around Detective James Halloran and Lieutenant Dan Muldoon when they come together to find out the mystery of the murder of a lady who is supposed to have got drowned in her bathtub but there is more to it. Few people find the acts of Frank Niles peculiar. It also comes to the limelight that the lady had many suitors and therein the mission to find out what happened exactly begins.
Watch this film on HBO Max and comment your thoughts about it.
15. The 39 Steps (1935)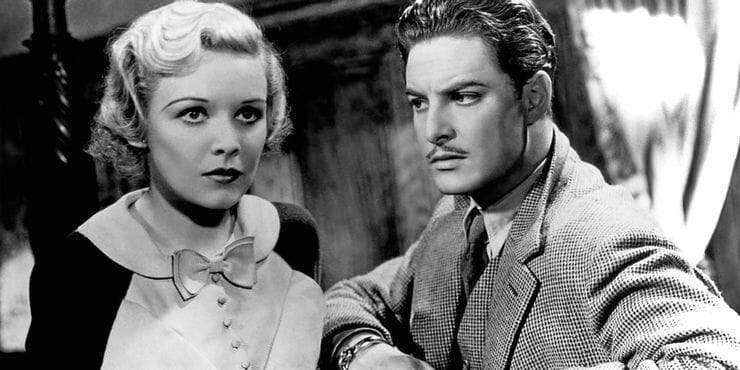 Director: Alfred Hitchcock
Writer: Charles Bennett, Ian Hay
Cast: Robert Donat as Richard Hannay, Madeleine Carroll as Pamela, Lucie Mannheim as Annabella Smith, Godfrey Tearle as Professor Jordan, Peggy Ashcroft as Margaret, John Laurie as John.
IMDb Ratings: 7.6/10
Rotten Tomatoes Ratings: 96%
This film depicts how Richard Hannay gets involved in the mysterious 39 steps case. He comes across Annabella Smith who also gets killed in her apartment soon after the duo met. Police believe Richard is behind all these meanwhiles he tries to restrict Professor Jordan from sending secrets out of the country. He however gets helped by Pamela who later discovers all the truth.
Stream this entertaining film on HBO Max.
14. Breathless 1960
Director: Jean-Luc-Godard
Writer: Jean-Luc-Godard
Cast: Jean Paul Belmondo as Michel Poiccard, Jean Seberg as Patricia Franchini, Daniel Boulanger as Police Inspector Vital, Henri-Jacques Huet as Antonio Berruti.
IMDb Ratings: 7.7/10
Rotten Tomatoes Ratings: 97%
Michel Poiccard kills a policeman impulsively and is now chased by the authorities. He is on his way to Paris but meanwhile falls in love with Patricia Franchini but the latter is not sure whether she loves him too or not. She has no clue that Michel is running away from the police or that he is a killer.
One day the police approach her and she gets to know all the truth about him and starts doubting whether she is guilty or not.
13. Citizen Kane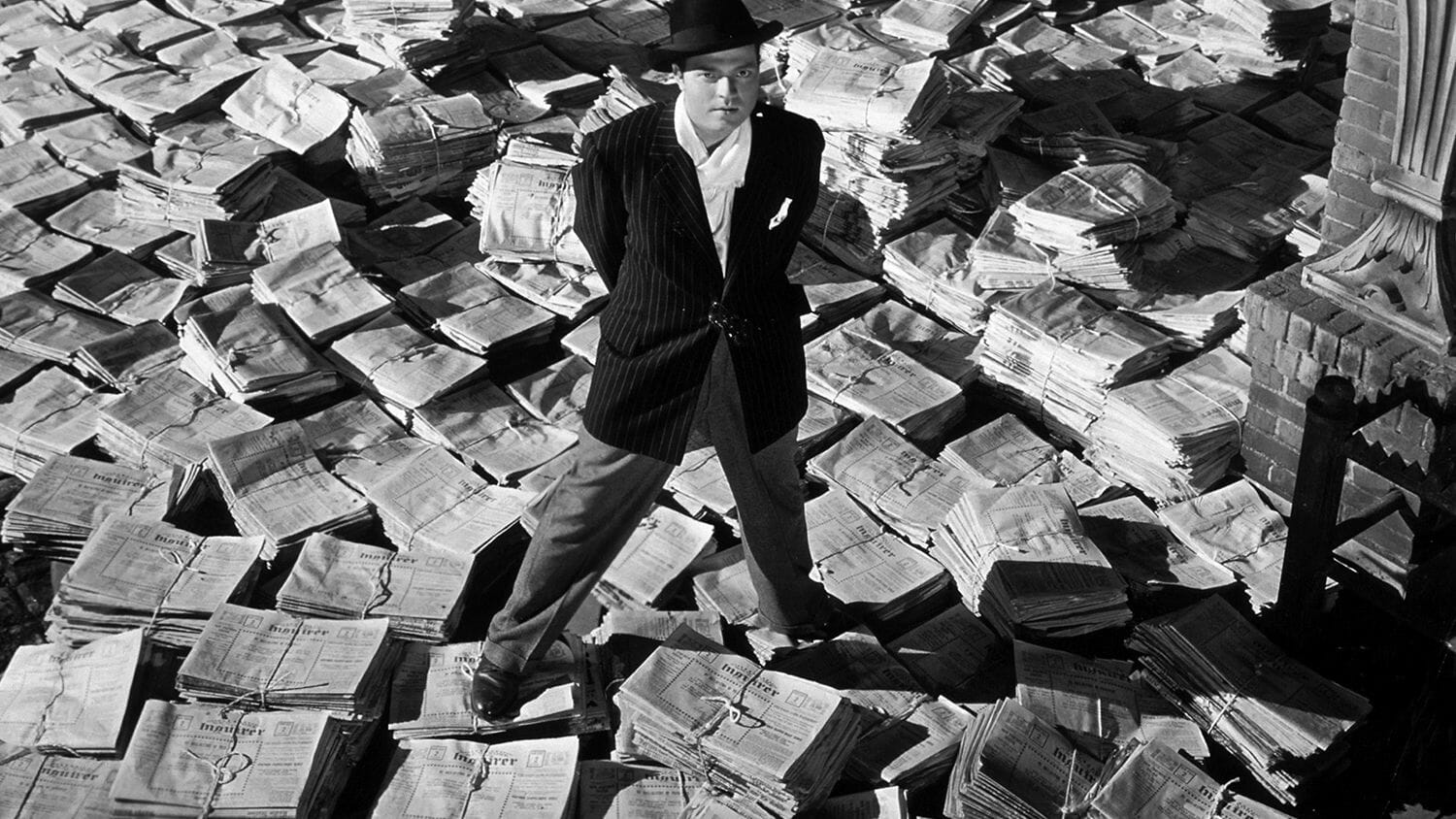 Director: Orson Welles
Writer: Herman J. Mankiewicz
Cast: Joseph Cotten as Jedediah Leland, Dorothy Comingore as Susan Alexander Kane, Agnes Moorehead as Mary Kane, Ruth Warrick as Emily Monroe, Ray Collins as Jim W. Gettys.
IMDb Ratings: 8.3/10
Rotten Tomatoes Ratings: 99%
This film is an intriguing film that revolves around a group of reporters who are trying to encode the last words spoken by Charles Foster Kane. The film initially shows some facts about Kane. The group of reporters investigates and comes to know about all the vents that led the man to rise high enough but also fell eventually.
Charles' last word was Rosebud and that is what the group is set to decipher. Stream the movie on HBO Max and find out whether they were successful or not.
12. Daisies 1966
Director: Vera Chytilova
Writer: Vera Chytilova, Ester Krumbachova
Cast: Ivana Karbanova as Marie II, Jitka Cerhova as Marie I, Marie Ceskova as Woman in the bathroom, Jirina Myskova as Toilet Assistant, Marcela Brezinova as Toilet Assistant.
IMDb Ratings: 7.3/10
Rotten Tomatoes Ratings: 84%
If you are a rebel too and on a girl, this film is for you. This movie is all about two girls who think that to live in a spoiled society, you have to be spoiled too. They go on to do different pranks that are somehow harmful and in this way protest against the materialistic society. Stream it on HBO max as soon as possible.
11. The Dark Knight Year: 2008
Director: Christopher Nolan
Writer: Jonathan Nolan, Christopher Nolan
Cast: Christian Bale as Bruce Wayne/Batman, Michael Caine as Alfred Pennyworth, Heath Ledger as the Joker, Gary Oldman as James Gordon, Aaron Eckhart as Harvey Dent, Maggie Gyllenhaal as Rachel Dawes.
IMDb Ratings: 9.1/10
Rotten Tomatoes Ratings: 94%
If you love action then stream this action movie on HBO Max. When the villain named Joker started spreading havoc and struggling for the people of Gotham, superhero Batman must come forward and fight against this evil.
Stream this thrilling movie on HBO Max and comment how much you loved it.
10. The Wild Bunch (1969)
Director: Sam Peckinpah
Writer: Walon Green, Sam Peckinpah
Cast: William Holden as Pike Bishop, Ernest Borgnine as Dutch Enstrom, Robert Ryan as Deke Thornton, Edmond O'Brien as Freddie Sykes, Warren Oates as Lyle Gorch, Jaime Sanchez as Angel.
IMDb Ratings: 7.9/10
Rotten Tomatoes Ratings: 90%
This movie centers around Pike Bishop who is all set to retire after going for a final robbery. He also is accompanied by a gang consisting of Dutch Engstrom, Lyle, and Tector Gorch. This mission is not however going to be an easy one. The gang initially is not ready to go to the decided place for robbery but goes and therein starts the grand fight resulting in the death of several men.
This classic action movie is a famous one so do not forget to stream it on HBO Max.
9. Network (1976)
Director: Sidney Lumet
Writer: Paddy Chayefsky
Cast: Faye Dunaway as Diana Christensen, William Holden as Max Schumacher, Peter Finch as Howard Beale, Robert Duvall as Frank Hackett, Wesley Addy as Nelson Chaney.
IMDb Ratings: 8.1/10
Rotten Tomatoes Ratings: 92%
Howard Beale is a tv anchor for UBS who gets fired for not being able to hold onto or increase his ratings. Angry at this, he comes to television and announces on tv that he is going to commit suicide. After this, he becomes famous and is given the title of the mad prophet of the airwaves but gradually he started making some crucial revelations about CCA and that indeed is not liked by them.
8. A Hard Day's Night (1964)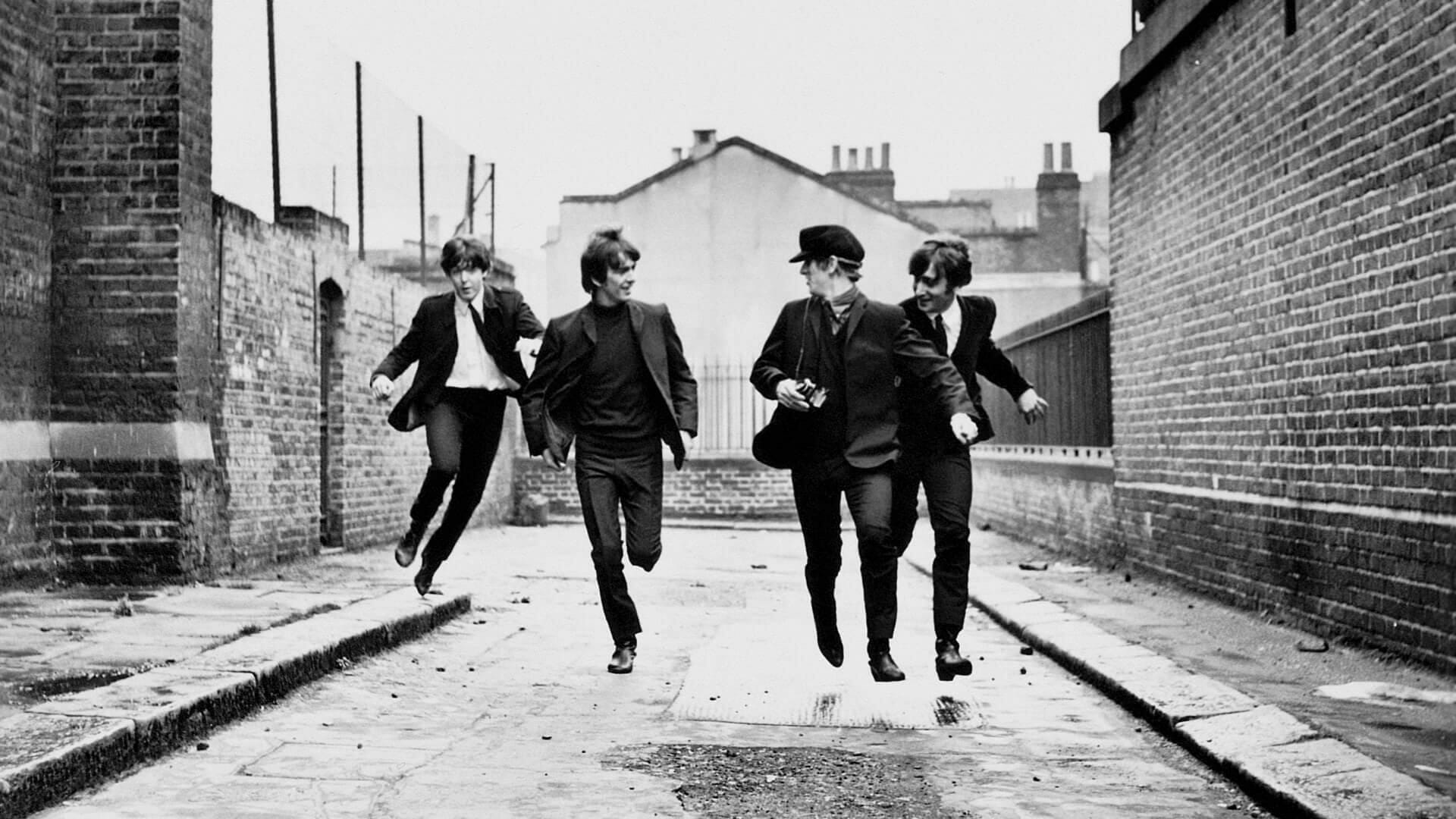 Director: Richard Lester
Writer: Alun Owen
Cast: John Lennon, Paul McCarthy, George Harrison, Ringo Starr, Wilfrid Brambell, Norman Rossington, John Junkin as Shake, Anna Quayle as Millie
IMDb Ratings: 7.6/10
Rotten Tomatoes Ratings: 98%
This movie is about the Beatles who leave their home to go to London to perform on television. There they ought to go for rehearsals, press conferences, and a lot more before the program. But a problem arises, Sir Ringo Starr gets arrested and fails to be in the studio but thankfully Sir Paul McCartney's grandfather comes and rescues the group from a major issue.
7. Cléo From 5 to 7 (1962)
Director: Agnes Varda
Writer: Agnes Varda
Cast: Corinne Marchand as Cleo, Jose Luis de Viallonga as Jose, Loye Payen as Irma, Dominique Davray as Angele, Serge Korber as Maurice, Dorothee Blanck as Dorothee.
IMDb Ratings: 7.9/10
Rotten Tomatoes Ratings: 92%
The movie focus on the selfish pop singer who is shown to be waiting for her biopsy. She goes to meet several of her friends who fails to provide her the comfort she wants. She then comes across a soldier and it seems, till now, he is the only one who has been able to calm her. Cleo while having a conversation with the soldier comes to realize her nature and tries to come to terms with t.
6. Apocalypse Now (1979)
Director: Francis Coppola
Writer: John Milius, Francis Coppola
Cast: Marlon Brando as Colonel Walter Kurtz, Robert Duvall, Martin Sheen as Captain Benjamin Willard, Frederic Forrest as Engineman, Albert Hall as George Phillips
IMDb Ratings: 8.5/10
Rotten Tomatoes Ratings: 98%
This film centers around Captain Benjamin and his mission to kill rogue Walter E. Kurtz. Along with a small group of soldiers, he goes on this mission by boat. But there is a twist. The more Willard goes closer to Kurtz, the more there is self-development and realization that both of them are somehow the same.
Will he be able to accomplish the mission and if done, will he be the same person as he was before?
5. Night of the Living Dead (1968)
Director: George A. Romero
Writer: John Russo, George A. Romero
Cast: Duane Jones as Ben, Judith O'Dea as Barbra, Karl Hardman as Harry Cooper, Marilyn Eastman as Helen Cooper, Keith Wayne as Tom, Judith Ridley as Judy.
IMDb Ratings: 7.8/10
Rotten Tomatoes Ratings: 96%
If you love horror movies then just stream Night of the Living Dead without much delay. The story centers around a group of friends who takes shelter in an abandoned house a night. But out of no reason, corpses begin to arouse from the graveyard and try to kill these people. The protagonist Ben tries his best to keep them away but somehow these corpses or zombies come inside.
Will they be able to stop them or will they fall prey to them? Stream this film on HBO Max and know what happened in the end.
4. The Lady Vanishes
Director: Alfred Hitchcock
Writer: Sidney Gilliat
Cast: Margaret Lockwood as Iris Henderson, Michael Redgrave as Gilbert, Paul Lukas as Dr. Hartz, May Whitty as Miss Froy, Ceceil Parker as Mr. Todhunter, Linden Travers as Mrs. Todhunter.
IMDb Ratings: 7.8/10
Rotten Tomatoes Ratings: 98%
If you love classical mysteries then don't wait just stream this film on the HBO Max streaming service. The story depicts how Iris Henderson gets acquainted with Miss Froy during a train journey that got interrupted due to an avalanche. The two even shared an apartment but after a time, Iris fails to find Froy. She tries to ask people around her about her but all of them tell her there was no such lady ever-present.
With the help of Gilbert, she tries to seek out who was she and why did she run away.
3. Gold Diggers of 1933
Director: Mervyn LeRoy, Busby Berkeley
Writer: Erwin S. Gelsey, James Seymour, Ben Markson, David Boehm
Cast: Warren William as J. Lawrence Bradford, Joan Blondell as Carol King, Aline MacMohan as Trixie Lorraine, Ruby Keeler as Polly Parker, Dick Powell as Brad Roberts, Guy Kibbee as Faneuil H. Peabody.
IMDb Ratings: 7.7/10
Rotten Tomatoes Ratings: 100%
The movie depicts how situations get hard for Carol and her pals during the onset of the Great Depression. All Broadway shows get closed but somehow Brad finds a way to save the day and starts funding for a new Depression-themed musical for girls to star in.
There are several characters featured in the film and the entertainment goes on till the end. So what are you waiting for? Stream the film on HBO Max and share your views about it.
2. A Hard Day's Night
Director: Richard Lester
Writer: Alun Owen
Cast: John Lennon as himself, Paul McCartney as himself, George Harrison as himself, Ringo Starr as himself, Wilfrid Brambell as John McCartney, Norman Rossington as Norm.
IMDb Ratings: 7.6/10
Rotten Tomatoes Ratings: 98%
The story revolves around The Beatles. The group goes through a lot in this film. They are all set to perform but with the arrival of Sir Paul McCartney, everything seems difficult and astonishing. The movie mainly focuses on John, Paul, George, and Ringo and is full of music and comedy. stream the movie on HBO Max and share your thoughts about it.
1. Klute 1971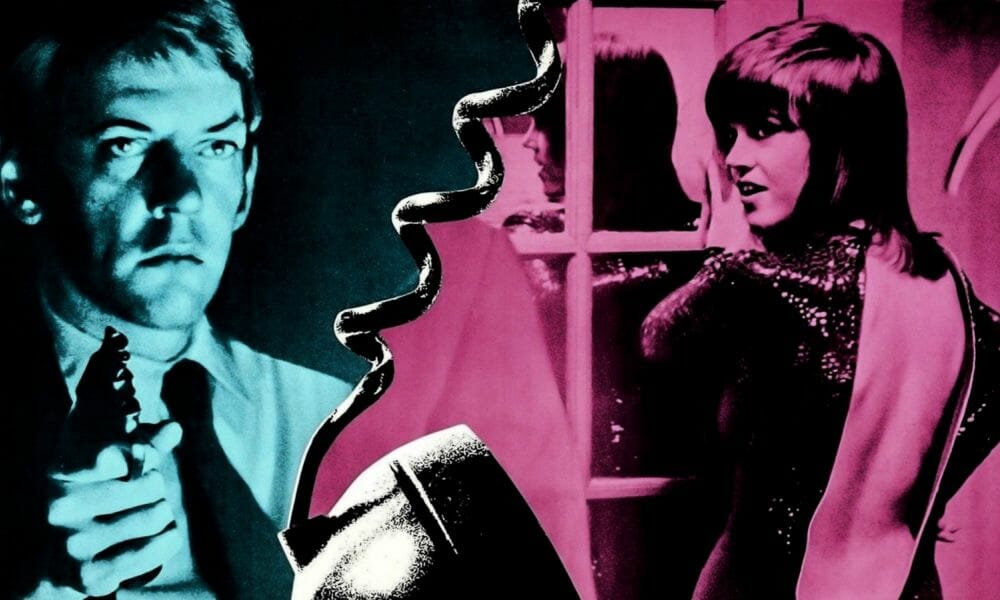 Director: Alan J. Pakula
Writer: Andy Lewis, Dave Lewis
Cast: Jane Fonda as Bree Daniels, Donald Sutherland as John Klute, Charles Cioffi as Peter Cable, Roy Scheider as Frank Ligourin, Dorothy Tristan as Arlyn Page, Rita Gam as Trina.
IMDb Ratings: 7.1/10
Rotten Tomatoes Ratings: 93%
The story revolves around Bree Daniel who is a call girl in New York and gets entangled in a case that revolves around the sudden and mysterious disappearance of a business person. John Klute is a detective who has been hired to follow Daniel but grows fond of her. This is not the first time that someone is in love with Daniel.
Daniel is clear to be someone's target and Klute might find out who is targeting her before it's too late. We thought the golden age is gone but no, HBO Max is allowing us to relive it. These are some of the most popular and interesting classic movies on HBO max now. There are several others as well streaming on other streaming services so you can go and watch them too.
For more such lists and updates, do not forget to follow us.