Many here first learned about World War II through audiovisual means. A black-and-white dualism of "good men" and "bad guys" is presented, with stories of the noble act, concealment, and a wicked, heartless monster in the center.
For these circumstances, World War 2 movies have remained extremely popular in film, both a dramatic story and a source of strong nationalistic indoctrination.
However, our comprehension of the war and the refugee disaster that it spawned has grown significantly. Surprisingly, so have the pictures that depict it.
We must remember the facts of WWII as we look back on early cinema's patriotic images of the war and later Hollywood's more extreme positions. Allowing our attention to be drawn solely to America's isolationist position as "heroes" throughout this event without sufficient background and assessment risks repeating the past.
Of course, you should write a novel too while you're at, so here's the best guide to WW2 movies that appropriately treat and maintain the remembrance of this key historical event.
29. The Pianist
Director: Roman Polanski
Stars: Adrien Brody, Thomas Kretschmann, Frank Finlay, Emilia Fox
Polish-Jewish pianist Wadoslaw Szpilman is performing live on the radio in Warsaw in September 1939 when the station is bombed during the Nazi German invasion of Poland.
When Szpilman learns that Britain and France have declared war on Germany, he celebrates with his family at home in the hopes of a quick victory, but the promised assistance does not materialize.
28. The Cranes Are Flying 
Director: Mikhail Kalatozov
 Stars: Tatyana Samoylova, Aleksey Batalov, Vasiliy Merkurev, Aleksandr Shvorin
Boris and Veronica arrange to meet at the riverbank, but soon after, he is called up for service in World War II. Soon after, Veronika finds out that Boris enlisted voluntarily. A stuffed squirrel toy with a love note is what Boris asks his grandmother to give to Veronika for her birthday.
"Squirrel" is Boris's pet name for Veronika. Although Veronika gets to Boris' apartment too late to see him, his grandmother gives Veronika the stuffed squirrel. Veronika looks for Boris at the assembly station but is unsuccessful in doing so because he leaves to go to war.
27. Inglourious Basterds
Director: Quentin Tarantino
Stars: Brad Pitt, Diane Kruger, Eli Roth, Mélanie Laurent
A plot by a group of Jewish American soldiers to kill Nazi leaders coincides with a theater owner's retaliatory plans to do the same in Nazi-occupied France during World War II. Perrier LaPadite, a French farmer, is questioned by SS-Standartenführer Hans Landa in 1941 regarding the whereabouts of the Dreyfuses, a Jewish family.
Landa believes the LaPadites are concealing them under their floorboards, and the LaPadite confirms it in return for the Nazis sparing his family's lives. Shosanna Dreyfus manages to escape after the soldiers shoot through the floorboards, killing everyone else.
26. Casablanca
Director– Michael Curtiz
Writers- Julius J. Epstein Philip G. Epstein Howard Koch
Stars- Humphrey Bogart, Ingrid Bergman,  Paul Henreid
A cynical American expatriate cafe owner mulls over whether or not to assist his ex-girlfriend and her runaway husband flee the Nazis in French Morocco.
25. Into the Arms of Strangers: Stories of the Kinder transport (2000)
Director: Mark Jonathan Harris
Writer: Mark Jonathan Harris
Cast: Lory Cahn, Kurt Fuchel
Metascore: 79
IMDb user rating: 7.8
Runtime: 122 min
Streaming Platform: Amazon Prime
Several tales about world war ii concentrate on the war's tragedies and depravity. "Into the Arms of Strangers: Stories of the Kindertransport," on either side, celebrates humanity's love, charity, and steadfastness in several of history's biggest catastrophes.
The Kindertransport sent 10,000 Jewish children to protection in Great Britain in the 1930s, with which English parents raised them. Several of the kids have never been reconnected with their natural parents. This Warner Bros. following passage never really seen material and the testimonies of these kids, adoptive families, and rescues to produce an incredibly moving picture.
On the other hand, the theatrical force derives solely from the wisdom of elderly folks, which are shown in moderate close-ups and rarely move as they recall events from more than a half-century earlier. These aged, weathered non-celebrities convey something about the core of filmmaking narrative, too, apart from the crucial bit of history they convey.
Heroes aren't created via wardrobe, cosmetics, or special effects, they are important in bringing the picture to life. Instead, it originates from the inside, whether through acting or moral dignity. And by these measures, the characters in Into the Arms of Strangers are true superstars.
24. The Wind Rises (2013)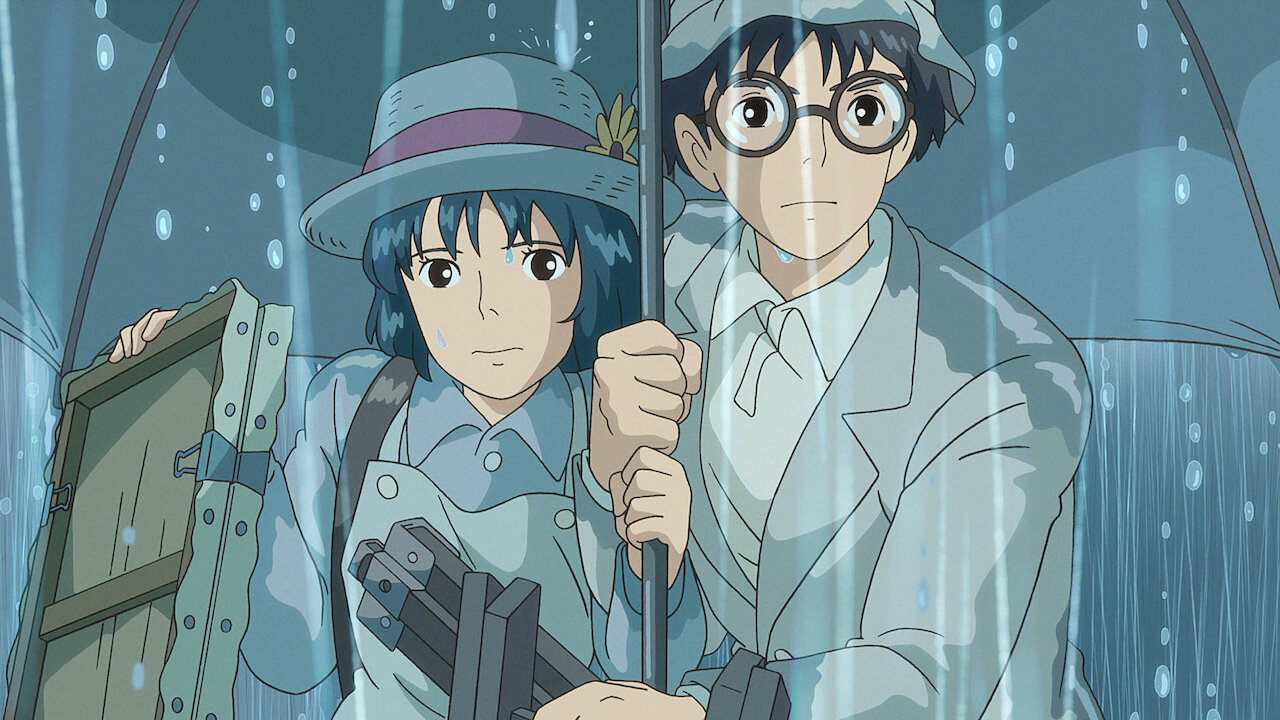 Director: Hayao Miyazaki
Writer: Hayao Miyazaki
Cast: Hideaki Anno
Metascore: 83
IMDb user rating: 7.8
Runtime: 126 min
Streaming Platform: Netflix
Hayao Miyazaki's desperate attempt was "The Wind Rises," a manga of WWII movies (animated series). It's a fictitious biography of Jiro Horikoshi, the Mitsubishi A6M Zero jet fighter designer, which was employed in incidents like Pearl Harbor and played a pivotal role in Japan's merciless colonialist assault.
When it was first released in 2013, the film drew a lot of criticism for its positive portrayal of a guy whose creation led to the deaths and torment of so many people. Inkoo Kang of the Rural Voices slammed the film as "deeply immoral," saying it was "entirely indicative of Japan's wartime stance towards its past, which is a recognition of the dreadfulness of warfare and a wilful unwillingness to embrace its national past."
"The Wind Rises" has stunning imagery, one by one, inventive, amusing, and dramatic. There are a few spectacular events, one of which is the Great Kanto Earthquake of 1923, the most destructive disaster in Japanese history.
It wreaked havoc on Tokyo and its environs, and the flames that ignited in the aftermath of the tremor grew into a roaring blaze that razed kilometers of the metropolis.
The earth buckles and cracks, buildings collapse into the deep, and electrical wires flare as suddenly collapse over, creating a strange and terrifying image. Yet, the landscapes are poetic and beautiful to the point of aching, and the cloudscapes were a rippling Wayne Parrish heaven, with setting sun mists brought back to life into hills and airplanes gliding over them.
23. The Longest Day (1962)
Directors: Ken Annakin, Darryl F. Zanuck
Writer: Cornelius Ryan
Cast: Eddie Albert, Paul Anka
Metascore: 75
IMDb user rating: 7.8
Runtime: 178 min
Streaming Platform: Amazon Prime
"The Longest Day" was the largest production for a black-and-white war movies remake of its debut in 1962, with a spending plan of $10 million. Producer Darryl F. Zanuck's passion project, the three-hour blockbuster, seeks to depict the tale of D Day from the perspectives of anyone affected by the tragedy.
The picture includes several well-known actors, notably John Wayne, Sean Connery, and Richard Burton, all of whom helped to the film's $50 million ticket sales haul.
The ferocity and noise of conflict are expertly captured on film. It takes on the form of a large-scale moderately documentary about the total operations required for this amazing onslaught. The sheer thrill of the multitudes of personnel in motion, punctuated with minor humorous, tragic, funny acts that all lead up its military, sustains the film's three-hour duration.
22. Army of Crime (2009)
Director: Robert Guédiguian
Writer: Robert Guédiguian
Cast: Simon Abkarian, Virginie Ledoyen
Metascore: 76
IMDb user rating: 6.7
Runtime: 139 min
Streaming Platform: Google Play
"Army of Crime," based on a true story by Serge Le Péron, chronicles the narrative of a Parisian rebel force led by an expatriate Armenian artist. This one amongst the loved war movies, which was complemented by Stephen Holden of the NY Times for its "semi-documentary accuracy," regularly mentions the famed red Nazi banners that included the phrase "army of crime" beneath images of prominent anti-fascists.
The film is indeed not simple to comprehend, with over two dozen central protagonists, but it's necessary to check as an "intense gesture of recollection."
The ending scenario epitomizes the movie's predilection for theatrical exaggeration, wherein the arrested opposition fighters stay stubborn because they're a display in front of the media. Yet, at the same time, an off-screen voiceover rehearses their identities in a repetition of the story's beginning.
When the picture swerves too near to moral complexity, this form of cinematography simultaneously prescribes our perspective toward the soldiers and our chronological distance from the conditions being portrayed, implying the works of a filmmaker more concerned with sentimentalizing history than evaluating it.
21. Downfall (2004)
Director: Oliver Hirschbiegel
Writer: Traudl Junge
Cast: Bruno Ganz, Alexandra Maria Lara
Metascore: 82
IMDb user rating: 8.2
Runtime: 156 min
Streaming Platform: Vudu
So many of the tonal qualities in "Downfall" occur in a basement 30 feet beneath Berlin during Adolf Hitler and his family's final days. The film depicts the Third Reich's demise and the psychological degeneration of its mad commander.
The movie seems suffocating and offers spectators hold on to the disease that plagues everyone who identifies as Nazis, owing to its external surroundings and the deranged mindset of the major protagonists.
It's not about prison camps, Dunkirk, or Harbor Bomb in "Downfall." Instead, the emphasis is on the Nazi regime's closing stages, moments, and breaths. As the War of Berlin seethes above them, they go from international supremacy to isolation amongst the deepest depths of the tunnel.
The noises of mortar rounds, dropped bombs by aircraft, and warning sirens reverberate throughout the video. Worried generals could not persuade Adolf Hitler to face that fact till the very last. The carnage on the roads and in the bunkers is as believable as any battle painting.
Translations added to the show's authenticity. Although the 155-minute run length is imposing, it didn't squander in any manner.
"Downfall" is a fantastic movie. It's so expertly put together that you'll realize you're viewing a movie rather than a true video.
20. Stalag 17 (1953)
Director: Billy Wilder
Writer: Billy Wilder
Cast: William Holden, Otto Preminger
Metascore: 84
IMDb user rating: 8.0
Runtime: 120 min
Streaming Platform: Amazon prime
"Stalag 17" is a light entertainment about a band of American Army Air staff officers imprisoned in a POW camp who are having a hard time figuring out who is a German spy among them.
The feature, helmed by Billy Wilder, was inspired by a stage production of the same name written by different men who had already been imprisoned. The film's mix of severity (two would-be escaped prisoners are machine-gunned in the pilot episode) and filthy humor made it distinguish in a sea of popular movies. It earned an Academy Award in 1953.
Having a reputation as among Wilder's "fewer" films, Stalag 17, based on the same name feature by two different men, is a true masterpiece and an illustration of how a skilled filmmaker can bring together disparate components into a cohesive totality
. Only a handful of artists would have had the audacity to attempt to set a sitcom in a Prisoner of war camp (particularly just under ten years after these prisons happened), and even a handful could accomplish it.
Stalag 17 has something for everyone, whether you choose to giggle, reflect just on the stupidity of warfare or the vicissitudes of bravery, or be delighted by excellent writing with very well personalities. So many war movies promise that "people that don't like the warfare genre" can appreciate them. Stalag 17 is a true testament to that concept.
19. From Here to Eternity (1953)
Director: Fred Zinnemann
Writer: James Jones
Cast: Frank Sinatra, Donna Reed
Metascore: 85
IMDb user rating: 7.6
Runtime: 118 min
Streaming Platform: Amazon prime
"From Here to Eternity" was shortlisted for Thirteen Academy, Having won 8 of them, making it one of the most lauded world war ii movies of all time.
The 1953 masterpiece is inspired by James Jones' novella and depicts three troops deployed in Hawaii even during the build-up to Pearl Harbor. In 2002, the movie was nominated to the National Film Registry, featuring Frank Sinatra, Donna Reed, and Deborah Kerr.
It's also remarkable in that film tells about army methods in a generally unfavorable light. The romantic tales are compelling, but the shocking discoveries about military corruption are perhaps more so.
Even when improper techniques are uncovered, the soldiers' links to the army, their allegiance, and genuine admiration (also when problematic methods are revealed) take precedence over any romantic interests.
All other feelings pale in comparison to blind devotion. Nevertheless, it's a powerful, significant idea that would eventually be addressed in films like "The Bridge on the River Kwai," "Full Metal Jacket" (with far more specificity), and, most lately, "The Hurt Locker."
Despite being judged unfilmable just at the time, "From Here to Eternity" proceeded to win 8 Academy Awards, notably Best Picture, the last movie to be recognized for all 4 lead roles (Reed and Sinatra won the best actor awards for their performances).
18. Paragraph 175 (2000)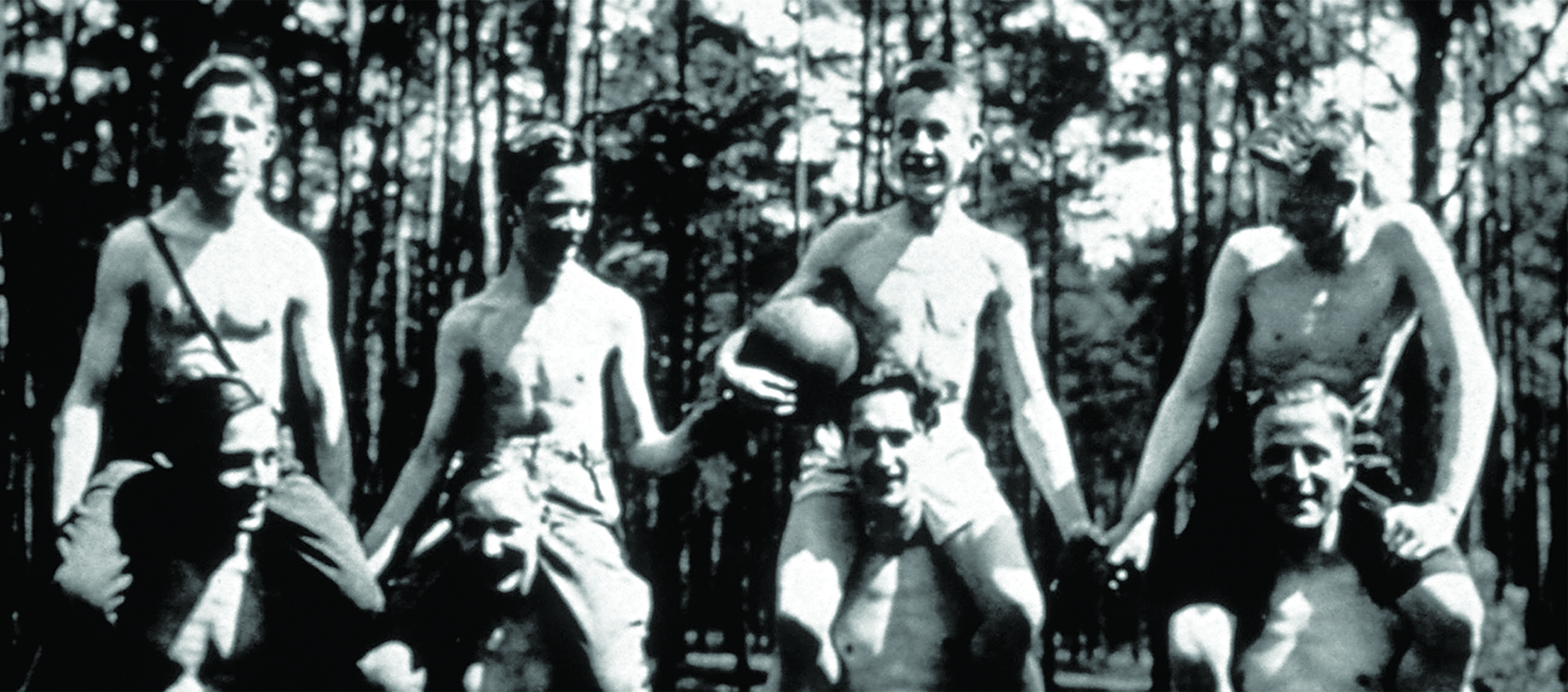 Directors: Rob Epstein, Jeffrey Friedman
Writer: Sharon Wood
Cast:  Klaus Müller, Karl Gorath
Metascore: 85
IMDb user rating: 7.7
Runtime: 81 min
Streaming Platform: Amazon prime
Paragraph 175 of the German legal system made homosexuals a felony, and between 1933 and 1945, an estimated 100 million men were jailed by german soldiers due to it.
Only 4,000 of the symptomatic people transferred to prisons were thought to have escaped; only 8 of them were still living whenever the video was shot in 2000. Throughout the documentary, these victims relate the facts about the government's heinous barbarism, remembering the abuse they suffered and the concentration camp that they remained imprisoned in.
During Nazi Germany, homosexual males were subjected to severe repression, which began in 1871 with the passage of Paragraph 175 of the German Criminal Code.
As a result, thousands of individuals were killed in gulags. This fascinating and horrifying video, presented by Rupert Everett, tells the primarily secret history of the mostly untold tale of the survivors.
17. Night Will Fall (2014) 
Director: André Singer
Writer: Lynette Singer
Cast: Jasper Britton, Helena Bonham Carter
Metascore: 85
IMDb user rating: 8.0
Runtime: 75 min
Streaming Platform: Amazon prime
When the tide of WWII shifted in their Favour in 1944-45, the Allies there was more in their thoughts than just armed emancipation: they also sought to achieve the information war, permanently discrediting Nazi Germany and across the globe.
The story "German Concentration Camps Factual Survey," sponsored by that of the Highest Hq Allied Amphibious Assault, filmed by battle and documentary camera crews supporting soldiers as they freed held Europe, and overseen by a spectacular staff, was meant to be their weaponry.
Politics, however, hampered the film's development and dissemination, as detailed in British director Andre Singer's stunning, should indeed-see documentary "Night Must Fall," which tells the movie's unsung history.
In 1945, the British government established an effort to document the facts of life within the freshly freed Nazi concentration camps for historical purposes.
That video, dubbed "German Prison Camps Truthful Survey," was in the works when it was unexpectedly interrupted and left to rot inside the vaults for further than sixty years. "Night Will Fall" is a film that chronicles the tale of the very first film, including how this was produced and what occurred to it, as well as 12 horrific minutes from the original that has never been widely seen.
16. Children of Hiroshima (1952)
Director: Kaneto Shindô
Writer: Kaneto Shindô
Cast: Nobuko Otowa, Osamu Takizawa
Metascore: 86
IMDb user rating: 7.8
Runtime: 97 min
Streaming platform: MX player
"Children of Hiroshima," a film that is equal measures narrative and reality, depicts Takako Ishikawa, a teenage educator that goes to her homeland of Hiroshima 4 years just after the explosion to find the town still wracked by sadness and loss.
The video was produced by the Japan Teachers Association and is founded on a collection of genuine testimonials compiled by Arata Osada, a university lecturer. "Children of Hiroshima" is a highly moving picture that offers flashes of hope to viewers still reeling from the war's effects.
15. To Be or Not to Be (1942)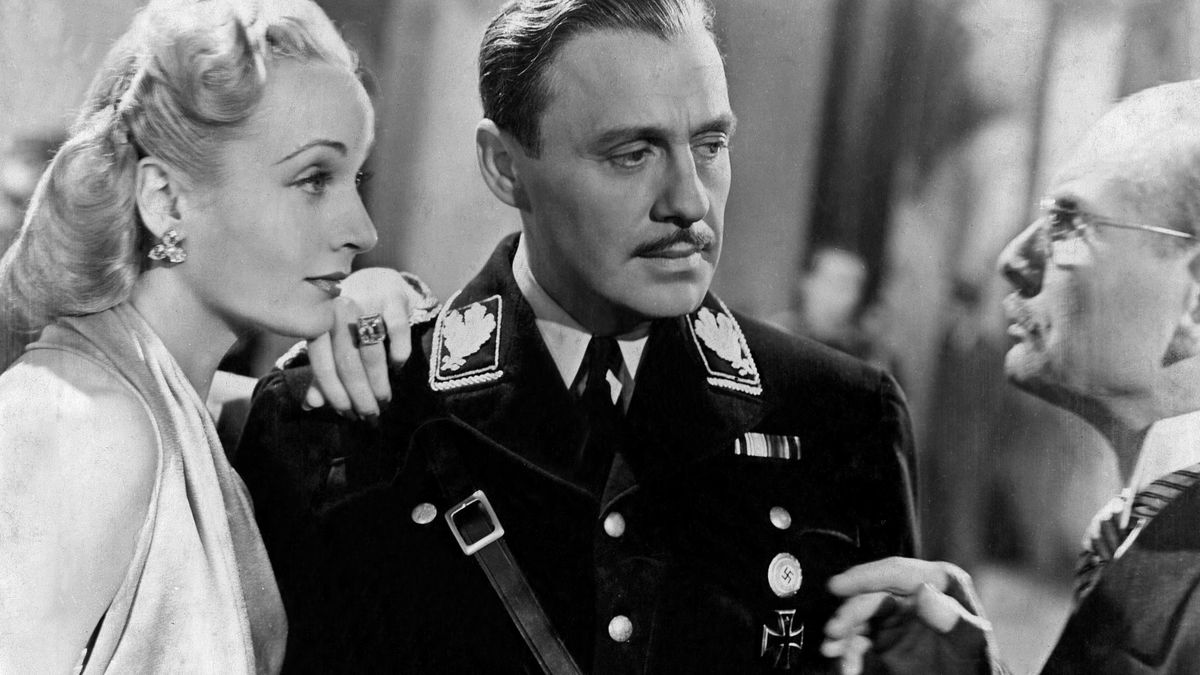 Director: Ernst Lubitsch
Writer: Ernst Lubitsch
Cast: Carole Lombard, Jack Benny
Metascore: 86
IMDb user rating: 8.3
Runtime: 99 min
Streaming platform: Google play
"To Be or Not to Be" is a black comedy war film about occupied Poland, about just a bunch of Polish performers in Warsaw that set on the show of their existence by impersonating Nazi occupation in an attempt to derail their intentions.
The picture was audacious in its depiction of Nazis and the inanity implied in their worldview, and it was published barely 3 months after the pearl harbor attack. Carol Lombard's final part, broadcast a month after her demise in an airplane tragedy, had been in this disturbing and poignant film.
The Nazis had been in Polish when Ernst Lubitsch first filmed "To Be or Not To Be" in 1942. It added a sense of sadness to every hilarious remark.
Jack Benny and Carole Lombard, renowned masters of downplaying, were Lubitsch's stars. Brook and Bancroft take the opposite approach, happily incorporating farce, comedy, slapstick comedy, and jokes into the tale till the whole thing feels like another one of Bronski's revues stitched all together.
14. Das Boot (1981)
Director: Wolfgang Petersen
Writer: Wolfgang Petersen
Cast: Jürgen Prochnow, Herbert Grönemeyer
Metascore: 86
IMDb user rating: 8.3
Runtime: 149 min
Streaming platform: Amazon prime
However, "Das Boot," one of the ww2 movies, is not really about confinement because members of the crew have accepted it. Instead, it's about commanding a boat, a difficult, hazardous, and demanding job.
As it is a German U boat, we may concentrate on it more. If it were a US submarine, we'd expect the picture to end in triumph, sympathize with personnel, and cheer them on. Instead, the producers elegantly eliminate the nationalistic aspect and intensify the suspense by turning it into a German U boat. We connect with the work rather than the goal.
The U-boat, undoubtedly the most important protagonist in Wolfgang Petersen's tragedy "Das Boot," spans 10 feet by 150 feet, rendering it confining at best and confined and worse for its personnel.
The picture depicts a U-mission boat's to target an American emissary, culminating in a climax moment in which a blazing tanker, thought to be empty of personnel, is attacked as well as the horrors of war are confronted. Several classic revivals have been produced throughout the years, the most recent of which was published in 2019 by Hulu and got significantly less critical acclaim than the original.
13. Level Five (1997)
Director: Chris Marker
Writer: Chris Marker
Cast: Catherine Belkhodja, Kenji Tokitsu
Metascore: 87
IMDb user rating: 7.1
Runtime: 106 min
Streaming platform: Amazon prime
"Level Five" is a unique combination of speculative fiction and depicting the realism of the ww2 movies that follow a video games company as she seeks to build a tactical game modeled on the Battle of Okinawa.
It explores our communal histories, how technologies might threaten political institutions, as well as the erosion of individualism in a very intellectual one to watch. It addresses the subject at hand and utilizes destiny as a bridge to history, unlike every previous WWII film.
Laura, a French software engineer, creates a video game depicting the Battle of Okinawa in Japan in World War 2. She researches the war on the Web and contacts Japanese specialists and eyewitnesses. Laura's reflections on her existence and mankind broadly, especially the impact of past and recollections, were sparked by the unique conditions of the Battle of Okinawa.
12. The English Patient (1996)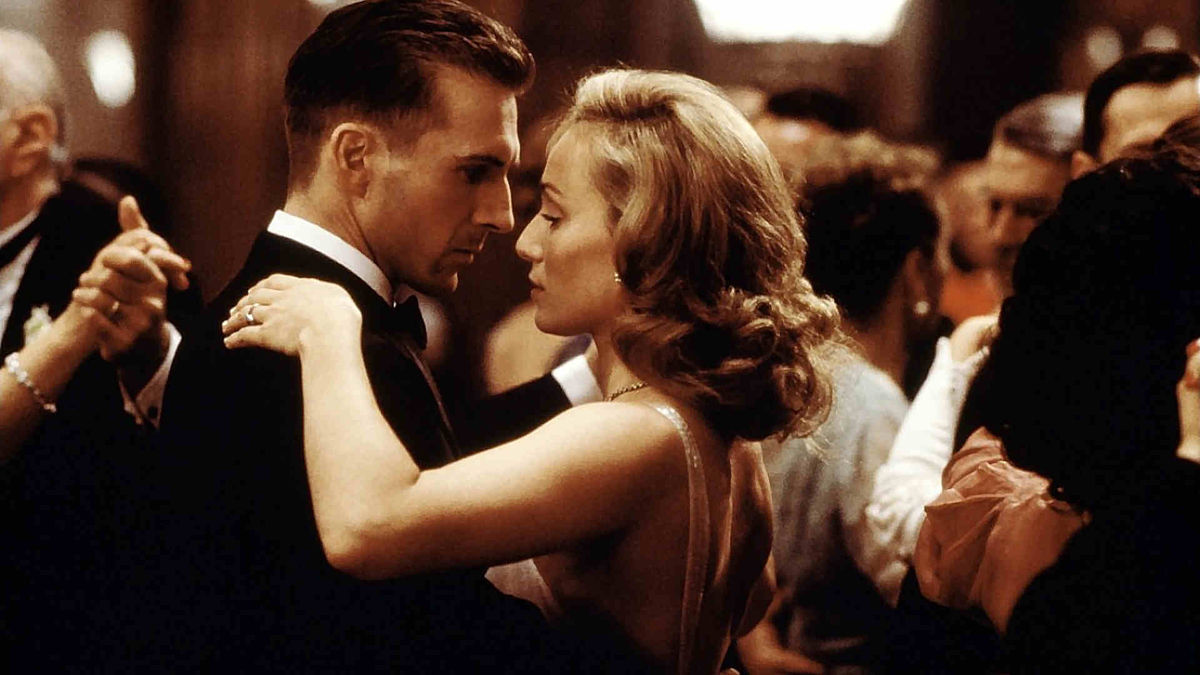 Director: Anthony Minghella
Writer: Anthony Minghella
Cast: Ralph Fiennes, Juliette Binoche
Metascore: 87
IMDb user rating: 7.4
Runtime: 162 min
Streaming platform: Amazon prime
Past into recollection, forward towards grief and longing, "The English Patient" looks for responses to questions that have no solutions.
This lyrical, compelling cinematic adaptation of Michael Ondaatje's famous novel cycles down through levels of deception till all the narrative's secrets have indeed been revealed, leaving just the serious cut of the destined romance. It's the type of documentary that you can watch again, once for the problems and again for the solutions.
"The English Patient," which earned an Award Nomination for Best Documentary, is a massive romance and military epic told nearly solely by flashbacks.
The picture depicts a burned sufferer, his caregiver, and a tiny number of others living in an Italian abbey as they try to help the guy recall his actual identity, based on a 1992 novella by Michael Ondaatje. When it was released in 1996, it received almost unanimous critical acclaim and grossed $231 million units worldwide (well over its $27,000,000 investment).
11. The Fog of War (2003) 
Director: Errol Morris
Writer: Errol Morris
Cast: Robert McNamara, John F. Kennedy
Metascore: 87
IMDb user rating: 8.1
Runtime: 107 min
Streaming platform: Amazon prime
This 2003 motion picture, based on 20 hours of questioning with retired Defense Secretary Robert S. McNamara, delves into the state of current combat.
This world war ii movie aims to explain how much we can take of previous wars and how we might learn from such judgments whenever it comes to potential wars by using McNamara's career as a guideline, from his role in the Wartime to the choices he made during the first part of the War Effort. In 2003, the motion picture won an Academy Award for Best Documentary Production.
"The Fog of War," Errol Morris' insightful, masterfully constructed one, portrays the reality and thoughts of Robert S. McNamara, the former U.s defense secretary from 1961 to 1968.
Morris' conversation recordings with McNamara are included in 2003, as is White House audio of conversations between McNamara with Presidents John F. Kennedy as well as Lyndon B. Johnson, as well as videos from his earlier years.
"The Fog of War" depicts McNamara's observations on the world of contemporary warfare, with 11 main observations gleaned from his experiences and knowledge in the defense sector, world war ii, and the Gulf War. At this historical moment, if there is one thing that army and civilian leaders and politicians should watch, this was it.
10. The Bridge on the River Kwai (1957)
 
Director: David Lean
Writer: Pierre Boulle
Cast: William Holden, Alec Guinness
Metascore: 87
IMDb user rating: 8.1
Runtime: 161 min
Streaming Platform: Netflix
"The Bridge on the River Kwai," another Academy Award winner, takes two Japanese captured soldiers as they struggle to construct and demolish a bridge for the Japanese soldiers in Burma. It's partially based on actual events, particularly the reality that western captives had a compeltion to help the Japanese construct the Burma railroad.
While the Japanese government is portrayed as the antagonist in the film, they cooperated with Hollywood, becoming convinced that the film's fundamental argument would be about the dangers and futility of war.
The majority of war films are either pro against their respective conflicts, among the few films that concentrate on characters rather than wider issues of good and evil.
It depicts men sadly holding to paramilitary force and respect in their regiments as a method of holding to sanity, similar to Robert Graves' Global Conflict I book, Goodbye to All That. Yet, even by the conclusion of "Kwai," we're more intrigued by how particular individuals will respond than by someone who will triumph.
9. The Great Escape (1963) 
Director: John Sturges
Writer: Paul Brickhill
Cast: Steve McQueen, James Garner
Metascore: 87
IMDb user rating: 8.2
Runtime: 172 min
Streaming Platform: Amazon prime
"The Great Escape," inspired somewhat by the massive flee of British Commonwealth soldiers from the German military compound Stalag Luft III in March 1944, takes two dozens of such men as they make their way back to freedom through Nazi-occupied country.
Whereas the major incident might not be as spectacular as the Hollywood adaptation (in which Steve McQueen rides a motorbike through intense bombardment in a pathetic effort to protect his people's lives), the film preserves the tension and heroism that the actual tragedy lacked.
The Great Escape is among the greatest action movies, with an all-multinational ensemble. The film is based on a true story about the largest effort by Allied POWs to escape from such a German military prison. The opening part of the film establishes all of the protagonists, who must put aside their thorny issues and work together to outsmart their German pursuers.
Steve McQueen's performance as the "Relatively cool King" is an absolute masterpiece.
8. Overlord (1975) 
Director: Stuart Cooper
Writer: Stuart Cooper
Cast: Brian Stirner, Davyd Harries
Metascore: 88
IMDb user rating: 7.1
Runtime: 83 min
Streaming Platform: Amazon prime
"Overlord," a melancholy 1975 picture about a young British trooper's trip to the Normandy beaches, is the most astonishing find during this year's Telluride. Stuart Cooper's picture earned the Golden Bear at Berlin, but after a restricted distribution, it faded from sight and was almost lost till this Telluride resurrection.
"Overlord" depicts a young British soldier contemplating his approaching death and his private part in the war machine.
The dark picture is blended with actual footage of fighting scenes, including airstrikes (which account for about a quarter of the film), transforming the war from a great past narrative into something extremely intimate and personal. Unfortunately, the film is a forgotten treasure lost amongst bigger and more colorful combat dramas.
7. Letters from Iwo Jima (2006) 
Director: Clint Eastwood
Writer: Iris Yamashita
Cast: Ken Watanabe, Kazunari Ninomiya
Metascore: 89
IMDb user rating: 7.9
Runtime: 141 min
Clint Eastwood helmed and co-produced this Japanese-language American war picture, which stars Ken Watanabe and Kazunari Ninomiya.
The film shows the Conflict of Iwo Jima from the standpoint of Japanese soldiers. It is a bookend to Clint Eastwood's Flags of Our Ancestors, it portrays the very same war first from American perspective projects, they shot it simultaneously.
Although created by American studios DreamWorks Films, Malpaso Productions, and Amblin Studios, Letters from Iwo Jima are now almost completely in Japanese. Following the ticket sales failure of Flags of Our Fathers, Paramount transferred the U.S. distributorship to Warner Bros. Pictures.
The War film is depicted from the perspective of Japanese soldiers in "Letters from Iwo Jima," a companion documentary to "Banners of Our Fathers." The two films are shot back to share many similarities, but the author's compassion for the destined Japanese—and the care in which it dives inside their mindset—sets "Letters" distinct.
6. Son of Saul (2015) 
Director: László Nemes
Writer: László Nemes
Cast: Géza Röhrig, Levente Molnár
Metascore: 91
IMDb user rating: 7.5
Runtime: 107 min
Streaming Platform: Google play
When they sent a Hungarian Jewish guy to wipe out the gulags, "Son of Saul" follows him for a week and a half. Even since much of the violence is forced outside of the screen, hinted at and spoken about that rather than seen
The Writer Peter Bradshaw characterized watching the film as feeling wickedness and damnation. Yet, as difficult as it is to see, this film accomplishes something few others have: it truly depicts the realities of life during the Nazis without obfuscating or celebrating any of the worst aspects.
It's both a muscular and a softly emotive presentation; he needs to set up who this guy is primarily through his motions, manner, and spirit. Saul is astute and tenacious, qualities he will need to rely on over a terrifying few days.
However, as with many aspects of world war ii movies like "Son of Saul," time is fuzzy. Even people that play crucial roles have their backgrounds questioned at times. However, this may be on purpose, and that Option that provides is attempting to convey the emotional turmoil that can occur in such a coldly structured atmosphere of the second world war.
5. Patton (1970) 
Director: Franklin J. Schaffner
Writer: Francis Ford Coppola
Cast: George C. Scott, Karl Malden
Metascore: 91
IMDb user rating: 8.0
Runtime: 172 min
Streaming Platform: Amazon prime
The film recounts the army leader's life from 1942 till his execution in 1945 and is a biography of one of world war ii and its finest generals, George S. Patton.
The film, which Francis Ford Coppola wrote, gives equal weight to Patton's virtues and shortcomings, as well as his best and worst moments and blunders. Even though not every scene in the film is factually true, viewers flocked to watch it, and the picture grossed over $61 million in revenue.
"Patton" isn't just a war story as it is the tale of a young boy who has discovered his calling. Scott's stage presence is enthralling. He constantly gets up in his Vehicle like Patton, loves giving speeches, bleachers, and even jumps into the battle to directly antagonize his men. He has a bit of a frantic quality to him. The young boy doesn't appear to have a private affair.
His soul chats are with himself; the video does not refer to his wife, kids, or good friends. Instead, he appears to be a voracious reader, educating his troops on combat past, Napoleon's lessons, and the lessons of former presidents who arrived this route.
4. Saving Private Ryan (1998) 
Director: Steven Spielberg
Writer: Robert Rodat
Cast: Tom Hanks, Matt Damon
Metascore: 91
IMDb user rating: 8.6
Runtime: 169 min
Streaming Platform: Amazon prime
The Veterans Health Administration boosted personnel on its counseling helpline during the first few weeks just after the debut of Steven Spielberg's "Saving Private Ryan," considering the number of soldiers whose Trauma had been awakened by the lifelike film.
Filmmaker Steven Speilberg was well aware of how he had created a difficult-to-see film, although he was also doubtful whether or not someone would watch it. Everyone succeeded in the final moment: the film grossed about $500 million worldwide and won a slew of prizes during that year's academy awards.
Saving Private Ryan is a stunning film with a horrific and tragic opening scene, which lasted at least almost 20 minutes, showing the dreadfulness of combat like no other picture before it. However, platoon Captain Miller (Tom Hanks, Academy Award nominee) overcomes the trauma of being granted an unusual task.
On General George C. Marshall's (Harve Presnell) instructions, he is to locate Private Ryan, a parachute whose three brothers killed on D-Day and other battlegrounds. The Military is bringing him back after the destruction as a gesture of appreciation for his Iowa farm family's services.
3. The Best Years of Our Lives (1946) 
Director: William Wyler
Writer: Robert E. Sherwood
Cast: Dana Andrews,
Metascore: 92
IMDb user rating: 8.1
Runtime: 170 min
Streaming Platform: Amazon prime
In contrast to many other WWII films that deliver about the war battleground, "The Best Years of Our Lives" takes place mostly outside the battleground. The 1946 film features three soldiers as they return home and reintegrate into society.
The documentary, which is unapologetic about the hard adjustment for soldiers and their families, goes into a topic mostly neglected by Hollywood decades ago. Nevertheless, they recognized it handsomely—"The Best Years of Our Lives" won eight Academy Awards.
The plot revolves around three World War II soldiers returning to Boone City after serving in the Pacific War for several years. Al Stephenson (Fredric March), the eldest of them, is a forty-something infantryman. Homer Parrish (Harold Russell), the youngest, is a Naval sailor who has lost both hands and now wearing beautifully made metal clasps.
Fred Derry (Dana Andrews) is the third renowned Air Force major who led air raids. Although, in contrast, Homer's wounds are the only apparent ones, any one of the men deals with his psychiatric problems.
2. Dunkirk (2017)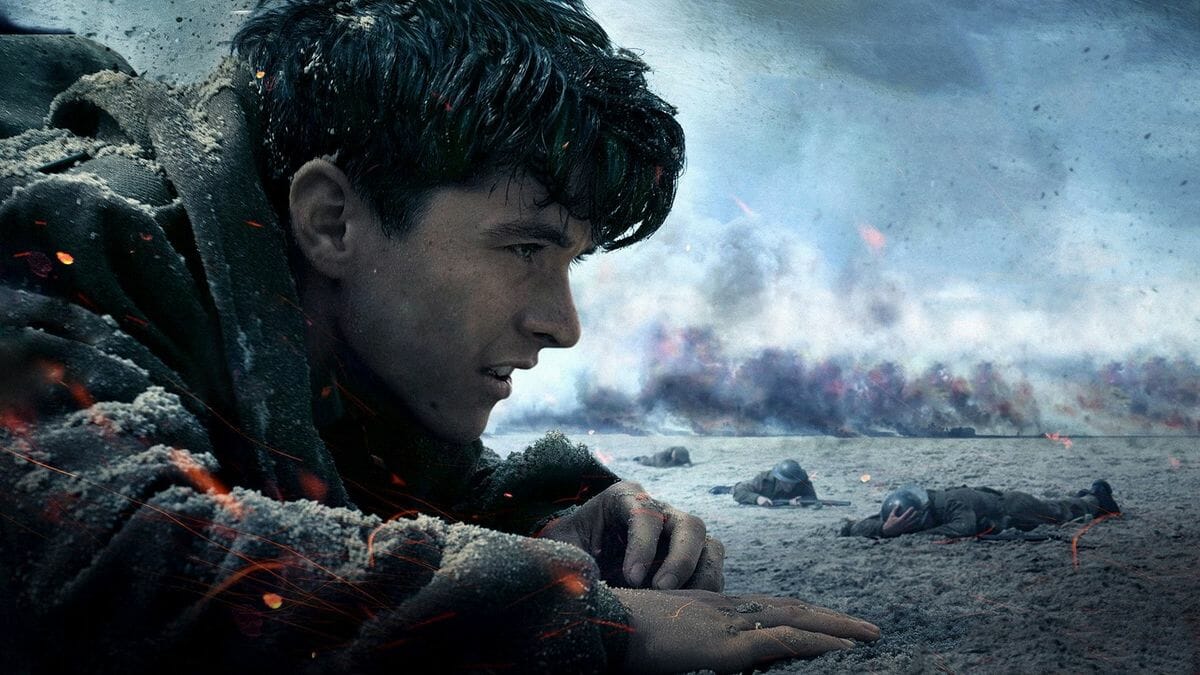 Director: Christopher Nolan
Writer: Christopher Nolan
Cast: Fionn Whitehead, Barry Keoghan
Metascore: 94
IMDb user rating: 7.8
Runtime: 106 min
Streaming Platform: Amazon Prime
"Dunkirk," Christopher Nolan's greatest war picture, portrays Operation Dynamo, or the mission of rescue of Allied forces from the beaches at Dunkirk, France, through three points of view: ground, sky, and water. These three dramatic elements come together to form a story that is equally concerned with pain and existence as it is with combat.
As a result, "Dunkirk" has a melancholy vibe, shot in big format film with no dialogue, and its climax stands as a sharp warning that the fight against tyranny is still happening today.
Christopher Nolan's World War II classic "Dunkirk" is sleek and audacious, dispassionate and theatrical, and largely fellow, showcasing the best and the worst of filmmaker's proclivities. When you reflect on the encounter, the finest triumphs over the worst—as long as you would like to recall "Dunkirk," a film that is meant to be torturous and delivers.
It's a group work that recounts the evacuated of British soldiers who became stranded in the port and on the beaches of Dunkirk, France, in later May and June 1940, with both the Germans, who have pushed Allied forces nearly out to sea, moving in for that last swoop.
1. Schindler's List (1993) 
Directed by: Steven Spielberg
Writer: Steven Zaillian
Cast: Liam Neeson, Ralph Fiennes
Metascore: 94
IMDb user rating: 9.0
Runtime: 195 min
Streaming Platform: Netflix
This harrowing film, Steven Spielberg's masterpiece, depicts a German Nazi named Oskar Schindler as, through his mission, he saves 1,200 Jews from being deported to internment camps as well as certain fatalities. "Schindler's List," at over 3 hours long and filmed entirely in black and white (apart from one contextually significant scene), are both exceedingly difficult to see and vital for that purpose.
The picture changed Hollywood's Genocide, spawning a series of adaptations, notably "The Boy in the Striped Pajamas" and "Life is Beautiful."
The most remarkable aspect of this picture is how well Spielberg serves his narrative. They performed, wrote, directed, and filmed the scenes superbly. The visual style, videography, special effects, and crowd management are all masterworks in this film
Despite this, Spielberg, the designer, His attention-getting shots, vanishes into his job. Acting flourishes are absent from Neeson, Kingsley, and the other characters. However, the company has a steadfastness to it that is admirable. The audience adored this masterwork.
We understand that category is supposed to assist in identifying and conveying a show's tone, not to place restrictions on what movies can and cannot be.
Aside from including the conflict, no hard and fast rules constitute the war movies. We think that leaning toward more broad definitions of what belongs into multiple styles is excellent practice for building a library of pictures that reflect all conceivable manifestations of a category.