Action movies have always entertained us with its on the edge fighting scenes, intense cop-thief chases, and sometimes jumping and hopping through the streets to accomplish the mission. Every now and then the action genre is being tested with variations of adding adventure, thrill, comedy, or fantasy. But whatever it is, action fans always find a reason to enjoy them. And luckily many popular streaming services also house a great collection of these films. Thus, the movies we are about to talk about today are the best action movies on HBO Max that you must watch if you are an avid genre fan or want to give it a try.
20. The Dark Knight
Director: Christopher Nolan
Writer: Jonathan Nolan. Christopher Nolan
Cast: Christian Bale, Michael Caine, Heath Ledger, Gary Oldman, Aaron Eckhart, Maggie Gyllenhaal, Morgan Freeman
Runtime: 2h 32min
IMDb Rating: 9.1
Regarded as one of the best Batman movies and superhero films in Christopher Nolan's "The Dark Knight" trilogy, one can watch this Warner Bros creation on HBO Max. The story of the film sees our beloved Batman along with the help of Lt. Jim Gordon and DA Harvey Dent keep Gotham city free from crimes.
But the mob after hiring a psychopath mastermind who calls himself Joker puts the city into utter chaos and plans to kill our hero. Batman now has to take up his responsibility to safeguard the city in order to maintain peace.
19. Lord of the Rings: Fellowship of the Ring
Director: Peter Jackson
Writer: Fran Walsh, Philippa Boyens, Peter Jackson
Cast: Elijah Wood, Ian McKellen, Liv Tyler, Viggo Mortensen, Sean Astin, Cate Blanchett, John Rhys-Davies, Hugo Weaving
Runtime: 2h 58min
IMDb Rating: 8.9
The fate of the civilizations ahead is in the hands of the One Ring which has not been found in centuries. A young hobbit named Frodo Baggins has been chosen to inherit the Ring. Thus, when Frodo finds the One Ring that belongs to Dark Lord Sauron, he embarks on the journey with eight mates to find the place where it can be destroyed, Mount Doom.
18. Seven Samurai
Director: Akira Kurosawa
Writer: Akira Kurosawa, Shinobu Hashimoto, Hideo Oguni
Cast: Toshiro Mifune, Takashi Shimura, Keiko Tsushima, Isao Kimura, Daisuke Katō, Seiji Miyaguchi, Yoshio Inaba
Runtime: 3h 27min
IMDb Rating: 8.7
The story is about an old and skillful samurai who after being requested by the members of the village, gather six other samurais. The villagers want to be protected from bandits and so the samurais teach them how to fight and protect themselves. In return, the villagers provide food to the samurais. Thus, when a group of 40 bandits attacks the village, they must be ready to face them.
17. V for Vendetta
Director: James McTeigue
Writer: The Wachowskis
Cast: Natalie Portman, Hugo Weaving, Stephen Rea, Stephen Fry, John Hurt
Runtime: 2h 12min
IMDb Rating: 8.2
Set in the futuristic world, the movie sees Britain being ruled by a dictator who promises to protect but at the cost of freedom. And a man named V is against him and makes use of the terrorist-like tactics to fight the oppressors.
One day he happens to save a girl named Evey from the police who joins hands with him to fight for the right. On the other hand, a detective is desperately looking out for V in order to stop him.
16. Mad Max: Fury Road
Director: George Miller
Writer: George Miller, Brendan McCarthy, Nico Lathouris
Cast: Tom Hardy, Charlize Theron, Nicholas Hoult, Hugh Keays-Byrne, Rosie Huntington-Whiteley, Riley Keough, Zoë Kravitz
Runtime: 2hours
IMDb Rating: 8.1
The movie is set in a time where after facing an apocalypse, civilizations have been wiped off and the few members that survived the fatal outcome are now enslaved in the fortress named Citadel in a desert by Immortal Joe.
In this world exists two rebels who somehow will end up restoring the order of the world to normal. Furiosa is a woman with courage who wants to make it to her homeland accompanied by other females while Max is a loner who happened to lose his wife and child in the fatal chaos and now wants peace of mind and is full of action. When the two will cross paths, more intense action is bound to occur.
15. Training Day
Director: Antoine Fuqua
Writer: David Ayer
Cast: Denzel Washington, Ethan Hawke, Scott Glenn, Cliff Curtis, Dr. Dre, Snoop Dogg
Runtime: 2h 2min
IMDb Rating: 7.7
The story of the film focuses on the famous narcotics officer Detective Alonzo who is given the duty to train a newcomer Jake Hoyt over the course of a day. But the trainee soon realizes that the methods adopted by Alonozo are not lawful and that he is being trapped in a wrong situation.
14. Mad Max 2: The Road Warrior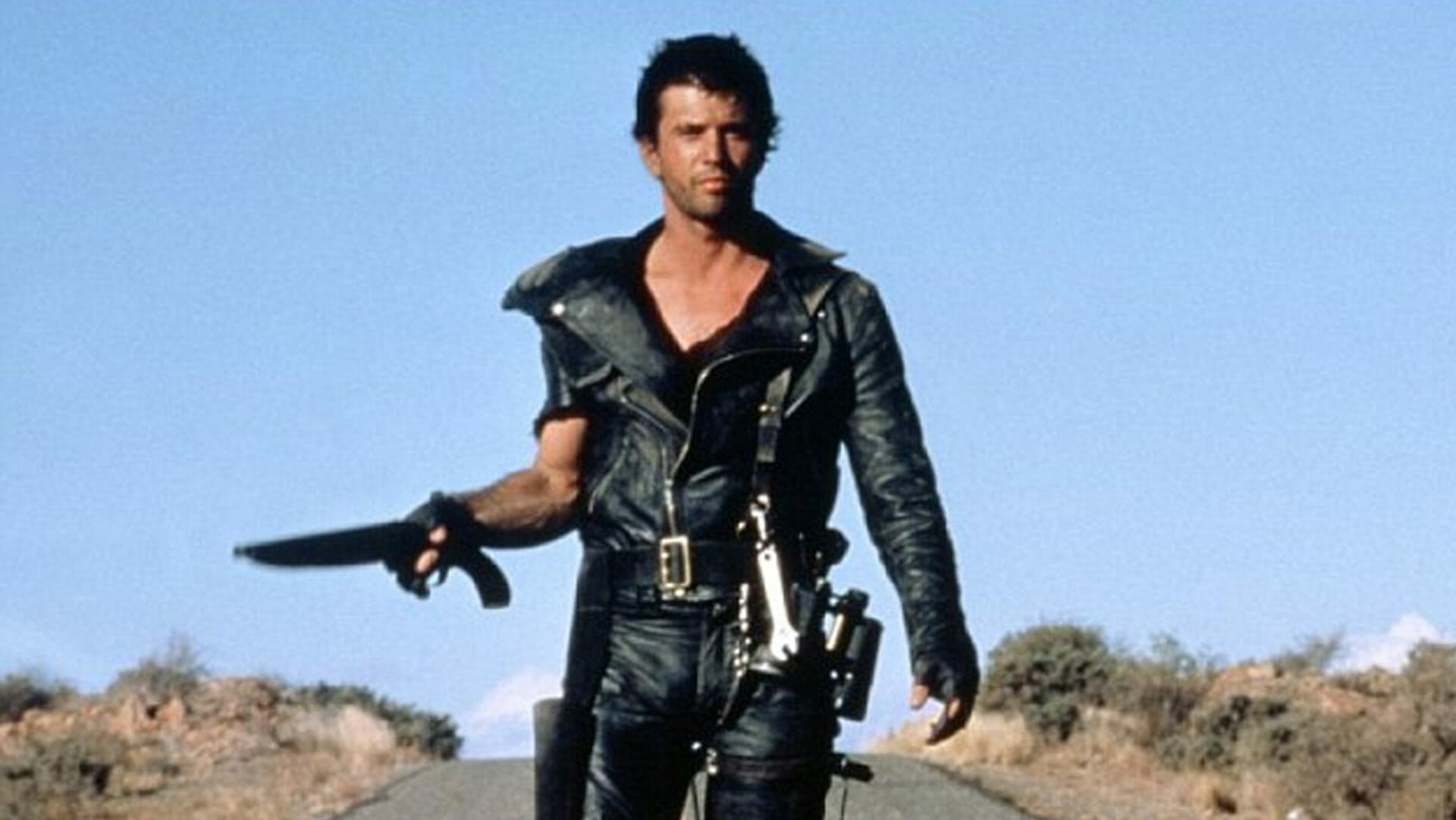 Director: George Miller
Writer: Terry Hayes, George Miller, Brian Hannant
Cast: Mel Gibson
Runtime: 1h 34min
IMDb Rating: 7.6
When the wife and son of the apocalypse survivor Max get killed by a gang head, the survivor becomes a lone wanderer with the motive to do nothing and just survive. But when he happens to come into a community that he initially intended to rob, he becomes their defender and only hope against the bandits.
13. Tenet
Director: Christopher Nolan
Writer: Christopher Nolan
Cast: John David Washington, Robert Pattinson, Elizabeth Debicki, Dimple Kapadia, Michael Caine
Runtime: 2h 30min
IMDb Rating: 7.4
In order to save the world from entering into World War III as the objects with the ability to be used as a weapon in the future come into the hands of the wrong people, the secret agent named the Protagonist is sent on the mission to stop the catastrophe to occur. He travels back in time and alters the law of nature to ultimately accomplish the task. Must say that this is a sci-fi masterpiece indeed that you should not miss!
12. Wonder Woman
Director: Patty Jenkins
Writer: Allan Heinberg
Cast: Gal Gadot, Chris Pine, Robin Wright, Danny Huston, David Thewlis
Runtime: 2h 21min
IMDb Rating: 7.4
This DC film is yet another action masterpiece that will entertain you thoroughly. The story is about the princess of the Amazons named Diana who is a skillful warrior. She has been bought up on a protected island, away from the outside world.
But one day, an American pilot tells her about the war that is taking place in the world outside and it is only her that can stop the massive fight. Convinced by the notion, Diana leaves her home for the first time to fight against all men and end the fight ultimately.
Eventually, she realizes her true powers and abilities and becomes Wonder Woman.
11. Bullitt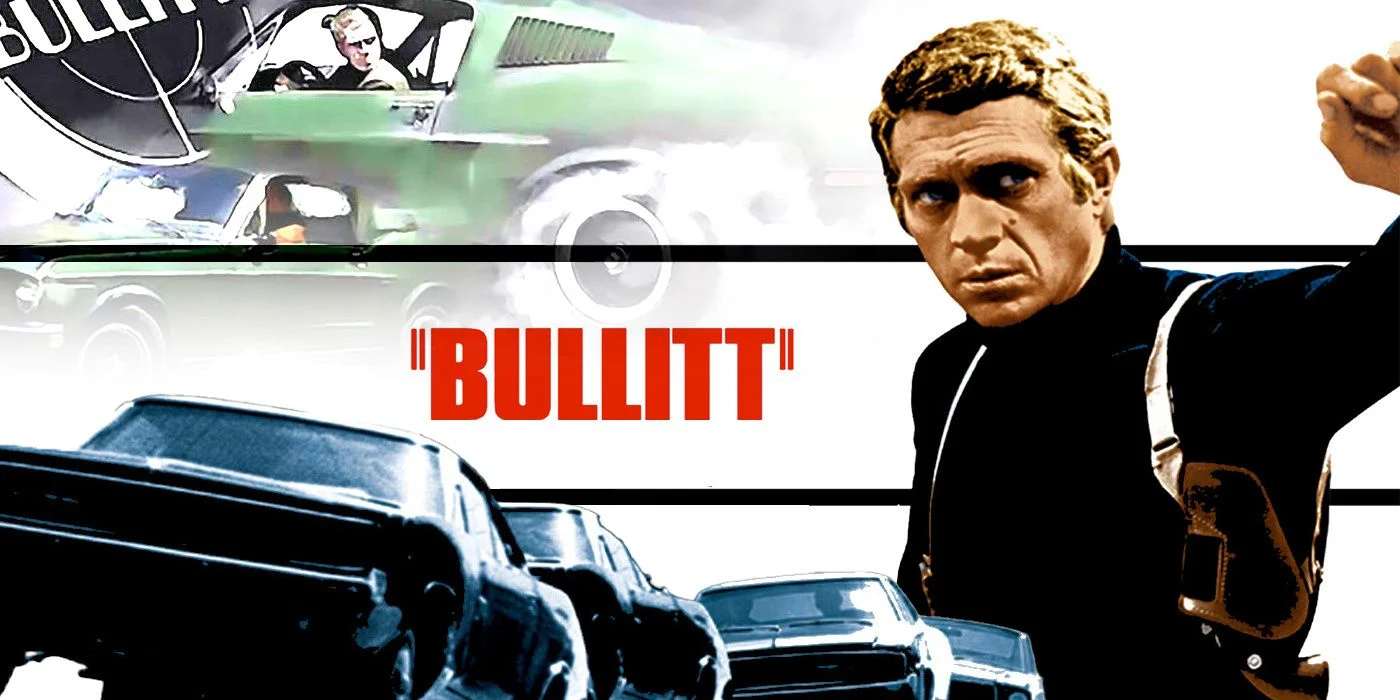 Director: Peter Yates
Writer: Alan R. Trustman, Harry Kleiner
Cast: Steve McQueen, Robert Vaughn, Jacqueline Bisset, Don Gordon, Simon Oakland
Runtime: 1h 54min
IMDb Rating: 7.4
The film is a police story that sees a senator named Walter Chalmers trying his best to defeat the gangster named Pete Ross with the aid of a trusted witness who has been placed under custody in San Francisco under the control of police officer Frank Bullitt.
But when the witness is killed, the policeman now has no choice but to investigate the case on his own which is filled with complications. The movie also has one of the most iconic action sequences ever shot in the film.
10. Speed
Director: Jan de Bont
Writer: Graham Yost
Cast: Keanu Reeves, Dennis Hopper, Sandra Bullock, Joe Morton, Jeff Daniels
Runtime: 1h 56min
IMDb Rating: 7.3
This Keanu Reeves action flick is about a city bus fitted with a bomb that when below the speed of 50mph will blast. Thus, the Los Angeles police officer named Jack along with his companion Harry and a passenger Annie tries to save the passengers before the bus explodes.
The officer also tries to resolve how the person behind the entire incident, Howard Payne is keep a check on them and prevents them to do the right thing.
9. The Mummy
Director: Stephen Sommers
Writer: Stephen Sommers
Cast: Brendan Fraser, Rachel Weisz, John Hannah, Arnold Vosloo, Jonathan Hyde, Kevin J. O'Connor
Runtime: 2h 5min
IMDb Rating: 7.1
The story is about an adventurer named Rick O'Connell who along with other archaeologists is on the hunt to find the treasure in the Sahara Desert. But when they stumble upon an ancient tomb, they accidentally wake up an evil mummy 3000 years old.
Thus, they must find out a way to put the evil back to its place before the time runs out.
8. The Italian Job
Director: F. Gary Gray
Writer: Donna Powers, Wayne Powers
Cast: Mark Wahlberg, Charlize Theron, Edward Norton, Seth Green, Jason Statham, Mos Def
Runtime: 1h 51min
IMDb Rating: 7
It is the remake of a 1969 movie of the same name. The plot of the action film revolves around a group of heists comprising John Bridger and Charlie Croker who pull out one last robbery with a handsome amount of gold. But one of the team members named Steve gets greedy and leaves the rest of the team to die.
After surviving the accident, Charlie and the survivors plan to seek revenge on the traitor by following him to L.A. They seek help from other companions and try to attempt a complicated heist in the streets of L.A.
7. Oblivion
Director: Joseph Kosinski
Writer: Karl Gajdusek, Michael deBruyn
Cast: Tom Cruise, Morgan Freeman, Olga Kurylenko, Andrea Riseborough, Nikolaj Coster-Waldau, Melissa Leo
Runtime: 2h 4min
IMDb Rating: 7
The story of the action film is set in a distant future in 2077 where Jack Harper works as a repairman on the devastated earth post the war with the aliens. He just has two weeks with him to fulfill his task on the earth as he later has to join his mates in the colony far away.
But he begins questioning his identity when he happens to save a girl from a crashed spacecraft that happens to appear in his dreams.
6. Rush Hour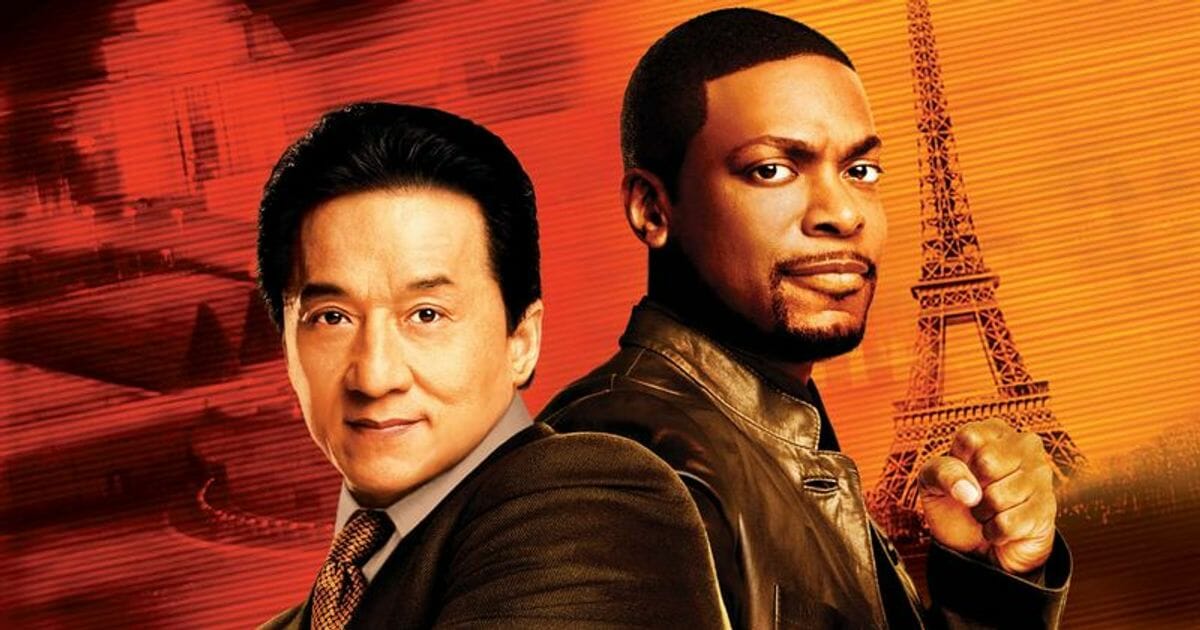 Director: Brett Ratner
Writer: Jim Kouf, Ross LaManna
Cast: Jackie Chan, Chris Tucker, Tzi Ma, Tom Wilkinson, Ken Leung
Runtime: 1h 38min
IMDb Rating: 7
When a Chinese diplomat contacts a Hong Kong-based detective named Lee because of the former's kidnapped daughter in Los Angeles, the inspector arrives to assist the FBI to further the investigation.
But instead, he is assigned to the LAPD where he is joined by Detective James Carter. Due to personality and cultural differences, they both tend to have clashes and do not tag along well. But eventually, they team up to work on the case when they discover that they have been ditched by the police as well as the FBI.
5. The Book of Eli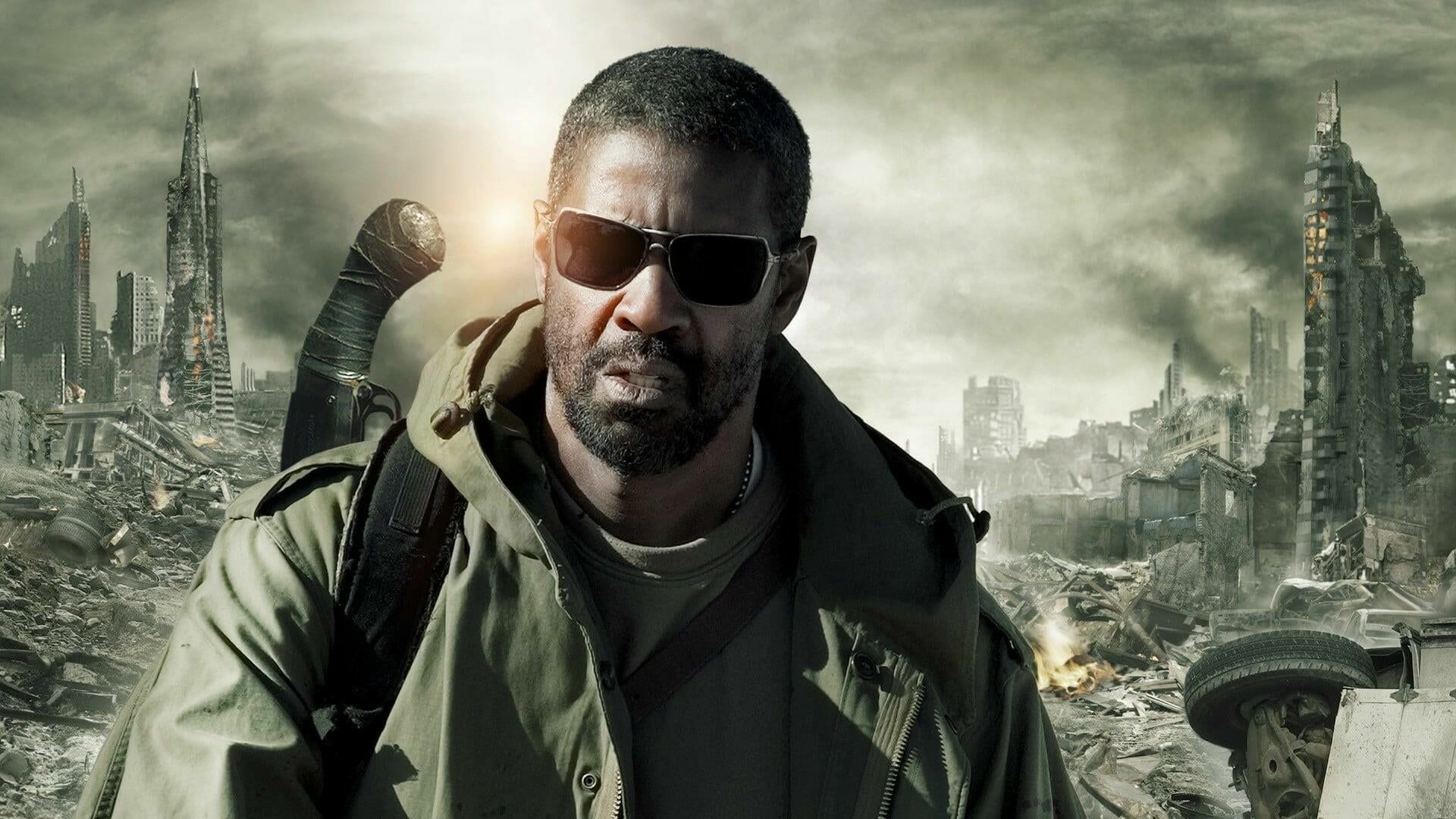 Director: The Hughes Brothers
Writer: Gary Whitta
Cast: Denzel Washington, Gary Oldman, Mila Kunis, Ray Stevenson, Jennifer Beals, Frances de la Tour, Michael Gambon
Runtime: 1h 58min
IMDb Rating: 6.8
This sci-fi is the story of a lone wanderer named Eli who after the war turned earth into a wasteland wanders from place to place for 30 years in the hope to revive humanity. Eli owns a book that has the secrets to restore mankind and one of the survivors now has the greed to take it for himself.
Thus, Eli risks his life to protect the only hope of humankind as he wants to fulfill the dream of mankind's redemption without any violence.
4. The Fast and the Furious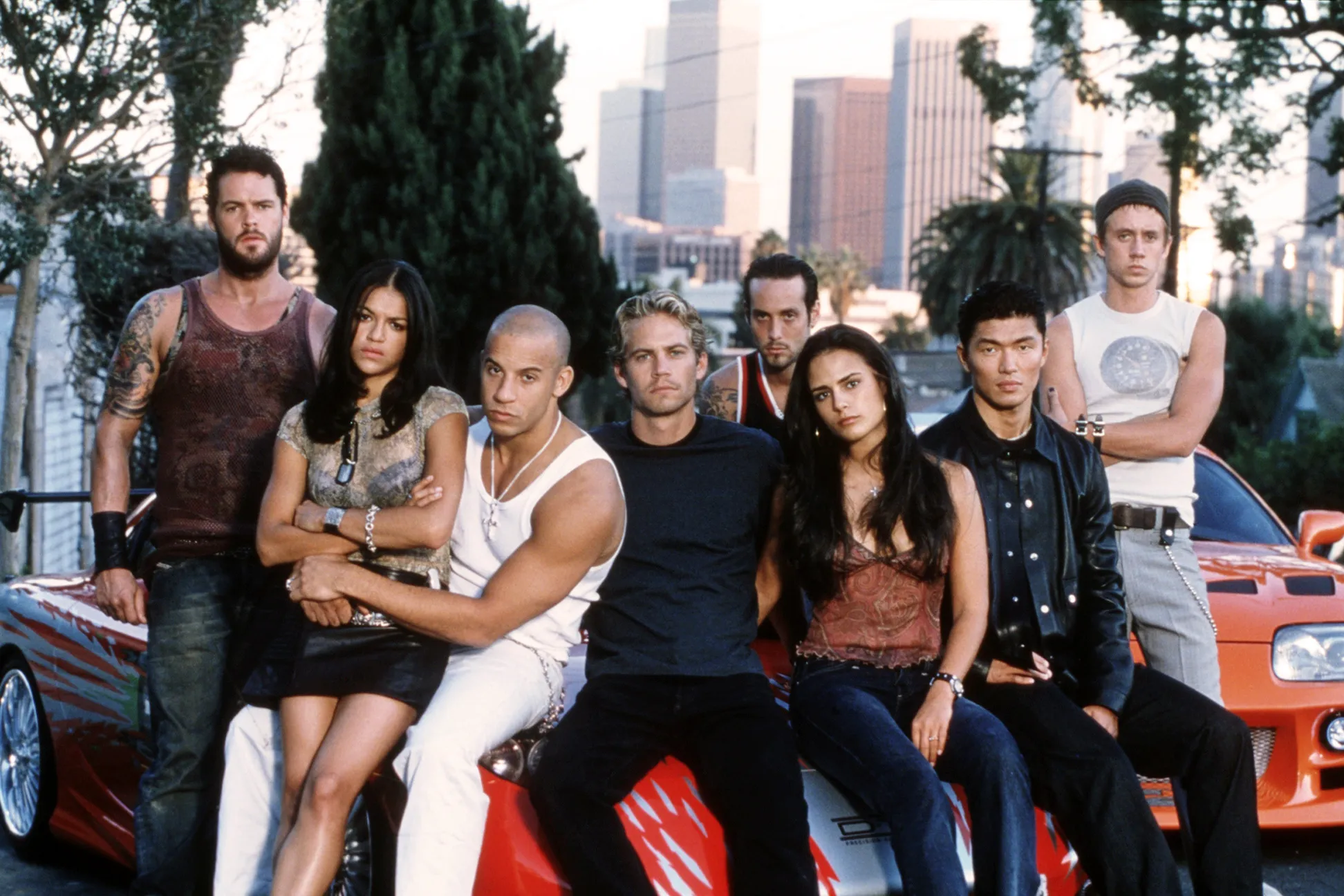 Director: Rob Cohen
Writer: Gary Scott Thompson, Erik Bergquist, David Ayer
Cast: Paul Walker, Vin Diesel, Michelle Rodriguez, Jordana Brewster, Rick Yune
Runtime: 1h 46min
IMDb Rating: 6.8
The story is about the streetcar racing lover and rockstar Dominic Toretto. After the encounter with enemy Johnny Tran, Dominic decides to take the newcomer Brian under his guidance. Mia, the sister of Dominic, also gets attracted to the new mate.
But what they all do not know is that Brian is an undercover agent who is on the mission to keep an eye on two prime suspects- Dominic and Johnny involving robberies and investigate it.
3. Kong: Skull Island
Director: Jordan Vogt-Roberts
Writer: Dan Gilroy, Max Borenstein, Derek Connolly
Cast: Tom Hiddleston, Samuel L. Jackson, John Goodman, Brie Larson, Jing Tian, Toby Kebbell, John Ortiz
Runtime: 1h 58min
IMDb Rating: 6.7
This adventurous action genre is the story about an undiscovered island in the Pacific Ocean named Skull island that is being reached by curious scientists, adventurers, and soldiers. The region is the home to the mighty ape Kong which attacks unwanted visitors.
Thus, the visitors who reached the island to find out more about the creature and other beings there, now have the ultimate motive to leave alive in the place when the ape is just about to kill them.
2. A Walk Among the Tombstones
Director: Scott Frank
Writer: Scott Frank
Cast: Liam Neeson, Dan Stevens, David Harbour, Boyd Holbrook
Runtime: 1h 54min
IMDb Rating: 6.5
Being one of Liam Neeson's good-rated action movies, A Walk Among the Tombstones has been a smash hit upon its release. The story sees a former NYPD official named Matt Scudder who now happens to work as a private unauthorised detective.
His newest task involves the wife of a drug dealer who got abducted and then killed brutally. As the detective begins to investigate the case deeply, he encounters many dangerous situations. thus, in order to stop the killers from ending someone else's life, Scudder must race against time in the streets of New York City.
1. Birds of Prey
Director: Cathy Yan
Writer: Christina Hodson
Cast: Margot Robbie, Mary Elizabeth Winstead, Jurnee Smollett-Bell, Rosie Perez, Chris Messina
Runtime: 1h 49min
IMDb Rating: 6
This DC superhero and action movie begins with the breakup of Harley Quinn with the Joker with the former being thrown out on street all by herself. Finding it tough to restart her life once again, she eventually forms connections with three other deadly women- Black Canary, Huntress, and Renee Montoya.
The gang teams up to fight against the gangster of the city and safeguard a girl. If you are a true DC fan, then we recommend that you do not miss it.
We hope that our recommendations come useful to you and you watch many of these movies if not all during your free time. And even if you had a tiring day, these films will pump the adrenaline rush in you with their intense scenes. So do give them a try and get ready to be entertained!