This year, with the widespread pandemic, the apocalypse seems right around the corner. If you want to elevate your experience, you need to turn to the multitudes of iconic apocalyptic movies. From zombie outbreak to gory cannibalism, invisible suicide monsters to nuclear war, filmmakers have left no stone unturned.
The future seems bleak, and the movies intensifies this feeling of uncertainty. And, what is in fate for the human race is presented with visual and graphical acuity. With the use of sci fi genre, it adds extra dynamics that features human clones to alien invasions. Zombie apocalypse flicks is no doubt one of the most popular choice. The unforeseen threats to humanity posed by the zombies in unquestionably mind-bending. The looming end as the world nears its end or is already post it is magnificently depicted in the movies.
So, it's about time to dive into the cinematic world of war-torn, desolate or invaded world submerged in catastrophic debacle. Here's a curated list of the apocalyptic films for you to feast on, while simultaneously surviving a real life pandemic.
1. The Road
Director:John Hillcoat
Writer:Joe Penhall
Starring:Viggo Mortensen, Kodi Smit-McPhee, and Robert Duvall.
IMDb Rating: 7.2
Rotten Tomatoes Rating: 74%
Platforms Available: Netflix, Amazon Prime Video
Helmed by John Hillcoat, The Road (2009) is an epic movie set in a post-apocalyptic world. It presents an absorbing, mystifying and completely harrowing tale of the survival of a father and his young son.
Cannibals are roaming free on the streets of barren America. It is destroyed in a mysterious cataclysmic event. The duo weigh in on their chance of survival. They travel down south, where they can reduce the risks on their lives. While everything seems to go downhill, the father and son cling to each other in this testing times. This sparks a glimmer of hope that is enough to drive the events in The Road. Viggo Mortensen and Kodi McPhee play the role of father and son respectively in the thriller, The Road which is distributed by Dimension Films.
2. Wall-E
Director:Andrew Stanton.
Writer:Andrew Stanton, Jim Reardon.
Starring:BemBurtt, Elissa Knight.
IMDb Rating: 8.4
Rotten Tomatoes Rating: 95%
Platforms Available: Amazon Prime Video, Disney Plus
Next on the list is Wall-E (2008) which is an incredibly touching movie. Andrew Stanton's movie Wall-E is phenomenally thought-provoking futuristic parable. It revolves around a machine that is responsible for cleaning the waste scattered on an abandoned earth. Wall-E, on this journey of purging the waste finds his soulmate in the advanced robot, EVE.
This Pixar masterpiece walks the audience through the gravity of the impact of the actions of human beings. It covers the grave issue of climate change because of human's greed and rampant consumerism. This sci fi romance film has minimal dialogues. But the absolutely stunning animation does not fail to deliver the message.
3. Mad Max: Fury Road
Director:George Miller
Writer:George Miller
Starring: Tom Hardy, Charlize Theron.
IMDb Rating: 8.1
Platforms Available: Netflix, Amazon Prime Video
The original Mad-Max director George Miller returns to direct, Mad Max: Fury Road (2015) . This Mad-Max sequel sets you on a high-octane perilous ride in a post-apocalyptic wasteland. The fourth part in the Mad Max film series, it is full of jaw-dropping cinematic moments. Tom Hardy's Max Rockatansky, Charlize Theron as Furiosa and Nicholas Hoults' Nux, steal the show with their intense power-packed acting.
This adrenaline-fuelled reboot full of non-stop action is a one of a kind apocalypse movie. It lands you in a world full of violence. Road-warrior Max Rockatansky, the hero in this Mad Max sequel and Furiosa are ready to take down the tyrant. In Mad Max: Fury Road (2015), the only stakes are life and death. No doubt, George Miller Mad Max movie franchise is one of the best entries on this list. A vibrant movie, it will thrill you thoroughly from starting to the end.
4. The Day After Tomorrow
Director:Roland Emmerich.
Writer:Roland Emmerich.
Starring:Dennis Quaid,Jake Gyllenhaal and Ian Holm.
IMDb Rating: 6.4
Rotten Tomatoes Rating: 44%
Platforms Available: Netflix, Disney Plus
Roland Emmerich's movie apocalyptic action film The Day After Tomorrow (2004) throws light on catastrophic natural disasters. Distributed by 20th Century Fox, the premise throws light on the consequences of years of unabated global warming. The disaster is now wreaking havoc and there is a sudden worldwide storm. Denis Quaid stars as the paleo climatologist Jack Hall. He treks to New York City and gives his best to save his son. This action is set in a planet which marks the advent of the new ice age.
Disaster movies speaks overtly yet splendidly that human beings need to change their actions asap. The Day After Tomorrow deals extensively with climate shifts as the Atlantic ocean currents grind to a halt. With award winning visual effects, it is yet another best recommendation on this list.
5. A Quiet Place
Director:John Krasinski.
Writer:Bryan Woods, Scott Beck and Krasinski.
Starring:Emily Blunt, John Krasinski.
IMDb Rating: 7.5
Platforms Available: NOW TV
This list of curated apocalypse movie is incomplete without John Krasinski's A Quiet Place (2018). It is aggressively scary, and this modern horror thriller stars Krasinski and Emily Blunt in the lead. In the movie, the Abbott family live in a cut-off isolated region. They need to remain silent, for any noise will attract the terrifying alien creatures. The Abbotts communicate in sign language to ward off the aliens.
The movie is technically sleek and accomplished. It spans an original idea across the movie with vivid, scary moments. This new horror classic apocalypse film builds up stressful moments with culminates in satisfying cinematic sequences.
6. Edge of Tomorrow
Director:Doug Liman.
Writer: Christopher McQuarrie
Starring: Tom Cruise and Emily Blunt.
IMDb Rating: 7.9
Rotten Tomatoes Rating: 91%
Platforms Available: NOW TV
The American sci-fi movie helmed by Doug Liman, Edge of Tomorrow (2014) stars Tom Cruise in the lead. Set in a dystopic future, it takes place in Europe which is invaded by aliens. Cruise plays the United States Major William Cage, a military man alongside Emily Blunt's warrior woman, Rita Vrataski. They navigate through continuous time loops in this quest for survival.
It offers a fresh take on the 2004 Japanese light novel All You Need Is Kill by Hiroshi Sakurazaka. The landing operation against the aliens becomes more complex that spans across many time loop. End of Tomorrow is no doubt one of the best sci fi twister.
7. Take Shelter
Director:Jeff Nichols
Writer:Jeff Nichols
Starring:Michael Shannon and Jessica Chastain.
IMDb Rating: 7.4
Platforms Available: Amazon Prime Video, Microsoft store
With a screenplay and a directorial initiative by Jeff Nichols, Take Shelter (2011) is a psychologically intriguing drama. Curtis LaForche, played by Michael Shannon begins to have nightmares which develops into hallucinations. Distributed by Sony Pictures Classics, the movie is set in Ohio countryside. Curtis (Michael Shannon) dreams of an apocalyptic storm and as he forebodes an apocalypse. And, the dwellers of the place are not sure if they should trust his hallucinations.
Curtis begins to form images of funnel clouds and locusts. He even dreams of zombie apocalypse as humans degenerate into aliens. Take Shelter has a terrific premise, as Curtis desperately tries to save his family from the deadly storm. His character is quite nuanced as he gets unhinged because of his nightmarish anguishes.
8. Dawn of the Dead
Director: Zack Snyder
Writer: James Gunn
Starring:Sarah Polley, VingRhames, Jake Weber, and Mekhi Phifer.
IMDb Rating: 7.3
Rotten Tomatoes Rating: 75%
Platforms Available: Netflix, Amazon Prime Video, Microsoft Store
Distributed by Universal Pictures, Zack Snyder's 2004 movie, Dawn of the Dead is an action horror film. It is a remake of George A. Romero's 1978 sequel to Night of the Living Dead. This apocalyptic movie is a fast-paced blood thirsty fun packed with gory scenes. A kinetic, violent and thrilling movie, it brings the audience to Milwaukee neighborhood which is overrun by the walking dead. The dwellers come together to fight the cannibalistic zombies in this movie.
In this list of apocalypse movies, Zack Snyder's zombie movie is ironically thrilling in its own right. With James Gunn as the writer of this movie, you cannot miss out this zombie thriller.
9. Night of the Living Dead
Director:George A. Romero.
Writer:John Russo.
Starring:Duane Jones and Judith O'Dea.
IMDb Rating: 7.9
Platforms Available: Amazon Prime
George A. Romero is no doubt the father of the zombie apocalypse movies. Released in 1968, Night of the Living Dead will introduce you to explicit gore. It follows the plot of seven people trapped in a farm in Pennsylvania. The radiation from a fallen satellite has created the terrifying situation as the cannibalistic undead corpse are on a rise from their graves. Now they seek to feed on the living beings of this world as food.
The disturbing grotesque in Romero's cult classic has set a standard for the zombie films. It is a black and white zombie flick, but does not fail to entice the audience.
10. The World's End
Director:Edgar Wright
Writer:Wright and Simon Pegg.
Starring:Pegg, Nick Frost, Paddy Considine, Martin Freeman, Eddie Marsan and Rosamund Pike.
IMDb Rating: 7
Rotten Tomatoes Rating: 89%
Platforms Available: Netflix, Hulu, Amazon Prime, HBO Max
Alien invasion can be gory, but a twist of comic fun can make it an interesting ride. The World's End (2013) is a sci fi comedy film which follows an American apocalypse written by Simon Pegg and helmed by Edgar Wright. It follows five friends from the past, who reprise a pub crawl which was left midway 20 years ago. They come to their hometown and find traces of an alien invasion. They are now tasked with the duty to save mankind.
It is the end of the world once again. And, Gary and his friends need to fight this off to save the world. What fuels them is their default response to any situation, i.e., to drink up. Edgar Wright's definitely saves the best for last in his "Cornetto trilogy".
11. Children of Men
Director: Alfonso Cuarón
Writer:Alfonso Cuarón
Starring:Clive Owen and Julianne Moore
IMDb Rating:7.9
Rotten Tomatoes Rating: 92%
Platforms Available: Netflix, Disney Plus
Featured at the 2006 Venice International Film Festival, Children of Men (2006) is a cinematic masterpiece. Helmed by Alfonso Cuarón, the film is set in future, in 2027. The earth brinks towards its end, as 18 years of human infertility is creating a phase of abandonment of humans from the earth. But when a woman gets pregnant, Theo is tasked with transporting her to safety as she is the last ray of hope for the infertile human species.
With a simple, heartfelt and a rather moving plot, this movies will provoke your mind and lift your spirits. The movie covers the events of a dystopic future, and is a highly acclaimed movie.
12. On the Beach
Director:Russell Mulcahy.
Writer: John Paxton
Starring:Armand Assante, Bryan Brown, and Rachel Ward.
IMDb Rating:7
Platforms Available: , Amazon Prime Video, Netflix
Stanley Kramer's award winning movie, On the Beach (1959) in a post apocalyptic sci-fi that will stay with you forever. With Gregory Peck, Ava Gardner, Fred Astaire and Anthony Perkins, the movie depicts the aftermath of nuclear war. It features gory visuals of global annihilation.
The lingering radiations of nuclear war threatens the existence of humanity. After World War III, a group of survivors including, Cmdr. Dwight Towers with Lt. Peter Holmes undertake a mission to save humanity. For this endeavor, they leave everything behind, including the women they love. This is a bleak and heart-wrenching movie of the nearing end of the world.
13. Escape from New York
Director:John Carpenter
Writers: John Carpenter, Nick Castle
Starring: Kurt Russell, Lee Van Cleef, Ernest Borgnine
IMDb Rating:7.2
Platforms Available: Netflix, Amazon, Hulu, iTunes
Directed by John Carpenter, this 1981 sci-fi movie, Escape from New York is an absolute classic. Featuring one of most iconic character ever in movies in Snake Plissken, it is set in dystopic New York. The events in movie takes place after the end of war between United States and the Soviet Union in 1997. This converts the island of Manhattan into a giant maximum security prison. President Donald Pleasence's flight crashes on the island in this New York City. And, he is immediately taken hostage. Enters, Snake Plissken! A former Special Forces soldier who turns into a criminal. But it is now unto him to save the President against his own freedom.
No doubt, the movie is quite impactful that any movie in the 1980s because of its ingenious premise and its effective sci-fi set up. And, Kurt Russell is delightful in his performance as Snake Plissken. This is a must watch in this list of movies.
14. This is the End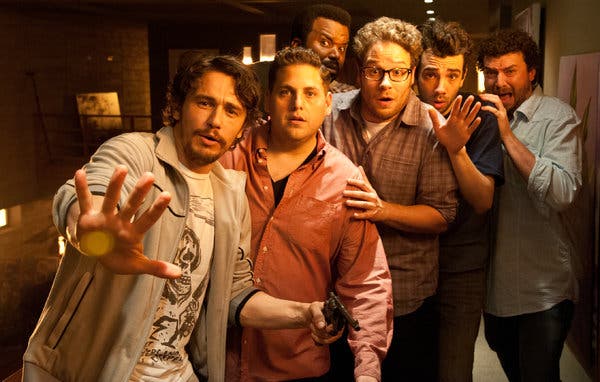 Director:Seth Rogen, Evan Goldberg.
Writer:Seth Rogen, Evan Goldberg.
Starring:James Franco, Rogen, and Craig Robinson.
IMDb Rating:6.6
Platforms Available: iTunes, Google Play, Prime Video
Seth Rogan and Evan Goldberg's movie This is the End (2013) falls in the comic apocalyptic movies genre. Starring James Franco, Rogen and Craig Robinson, it offers a fictional narrative of a global biblical apocalypse.
This is the End is a wonderful laugh riot with a generous dose of horror elements. The stellar cast deliver an energetic, self deprecating performance. The Tinseltown's elite are caught at James Franco's party while the earth outside is disintegrating. The guffaw inducing humor while discussing the end of the world is pretty delightful to watch.
15. Shaun of the Dead
Director:Edgar Wright
Writer:Edgar Wright and Simon Pegg.
Starring:Simon Pegg,Kate Ashfield, and Lucy Davis
IMDb Rating:7.9
Platforms Available: Hulu
The iconic duo of Simon Pegg and Edgar Wright team up for the zombies apocalypse Shaun of the Dead (2004). Starring Pegg as Shaun and Nick Frost as Ed, this is what you can call a zom-rom-com. Fancy, isn't it?
Shaun might be feeling bleak as his world is crashing, but he will no more. He now fights the zombies in London to find the meaning of his life and to win back his girlfriend. Shaun of the Dead is definitely a top ranking parody of zombies movies. And, you will definitely relate yourself with Shaun's character. He is an unlikely hero in this zombie spoof. But nevertheless, he takes on the risk to stop the end of the world. The movie carefully balances fright and fear with witty satires and is fully entertaining.
16. Planet of the Apes
Director:Tim Burton
Writer:Mark Rosenthal
Starring:Mark Wahlberg, Tim Roth, and Helena Bonham Carter.
IMDb Rating:5.7
Platforms Available: Amazon Prime Video, Netflix
Tim Burton's directorial style is par excellence and this clearly reflects in Planet of the Apes (2001). Films that fall under science fiction genre have varied scope, and Planet of the Apes franchise excellently explores it. This movie follows the astronaut Leo Davidson who crash lands on a planet where the intellectual apes inhabit. The ape have a clear dominance over humans here. But the point of turmoil and rebellion starts as Leo teams up with an ape, Ari, to war against the reigning tyrants.
The war to end the terror-ridden rule is beyond phenomenal. Distributed by 20th Century Fox, Planet of the Apes is a reimagining of Pierre Boulle's 1963 novel. Starring Helena Bonham Carter, Mark Wahlberg and Estella Warren, this movie resurrects the entire franchise.
17. The Quiet Earth
Director:Geoff Murphy.
Writer:Bruno Lawrence and Sam Pillsbury.
Starring: Bruno Lawrence, Alison Routledge and Peter Smith.
IMDb Rating:6.8
Platforms Available: Microsoft Movies & TV, YouTube, Kanopy, Hoopla, Google Play, VUDU, Amazon, FandangoNOW, iTunes
The 1985 post apocalypticfiction,The Quiet Earth is a sci-fi cult class. Helmed by Geoff Murphy, the movie features in the lead cast Bruno Lawrence, alongside Alison Routledge and Pete Smith. Starring Lawrence as Zac Hobson, he awakens to find himself alone in the world, after he attempts a failed suicide. In this post apocalyptic world, Zac is desperate in his search for other survivors in the city. His mental state deteriorates and the plot culminates in an iconic and an arguable ending.
The end of the world setting in this movie is quite realistic. The movie brinks on the idea of death, as Zac and other two survivors struggle for survival. This is a newly restored, striking doomsday tale.
18. 28 Days Later
Director:Danny Boyle
Writer: Alex Garland
Starring:Cillian Murphy, Naomie Harris, and Christopher Eccleston
IMDb Rating: 7.6
Platforms Available: Vudu, Apple iTunes, Google Play Movies, YouTube, Microsoft Store, DIRECTV, Redbox, FandangoNOW, Amazon Video as download or rent it on Vudu, Apple iTunes, YouTube, Google Play Movies, Microsoft Store, DIRECTV, Redbox, FandangoNOW, Amazon Video online
Danny Boyle's post apocalyptic horror drama 28 Days Later (2002) falls in the category of world of zombie horror in this list of movies. The movie also has a sharp witty addition of political allegory.
28 Days Later movie stars in the lead roles Cillian Murphy, Naomie Harris and Brendan Gleeson. This movie is one of the first significant apocalypse movies of the new millennium. The plot follows the disintegration of the world after a contagious virus is accidentally released in the world (relatable, right?). The focus of the film is on the plot of four friends who try their best to evade the infection by the virus (SAME!). The movie is critically acclaimed and is a must watch.
19. 12 Monkeys
Director:: Terry Gilliam.
Writers: Chris Marker.
Starring: Bruce Willis, Madeleine Stowe, and Brad Pitt.
IMDb Rating: 8
Platforms Available: Netflix, Disney Plus
The Golden-Globe award winning movie, 12 Monkeys (1995) is one of the best science fiction thriller movies. Few directors have a vision as rich and ambitious as Terry Gilliam. With a sharp plot and a stellar cast, you cannot miss this one from this movies list. The movie stars Brad Pitt, Madeliene Stowe, Bruce Willis and Christopher Stowe in the lead.
Bruce Willis as James Cole, a convict, is reluctantly ready to risk it all to volunteer to travel back in time. To learn the details about the virulent holocaust that has wiped off humanity from earth, he travels back in time. A group known as the Army of the 12 Monkeys is thought to have caused this outbreak which has instigated the end of the world. 12 Monkeys is an intense and a cinematically rich project.
20. Dr. Strangelove
Director:Stanley Kubrick.
Writers: Stanley Kubrick and Terry Southern.
Stars: Peter Sellers, George C. Scott, and Sterling Hayden.
IMDb Rating: 8.4
Platforms Available: Netflix, Disney Plus
Stanley Kubrick's BAFTA and Hugo award winning movie Dr. Strangelove (1964), is a cold war satire with contemporary relevance. Strangelove is a character you in fall in love with. His improbable hilarity in finding uncanny humor in every unimaginable scene makes him out favorite. This movie is full of commendable comic performances.
Dr. Strangelove or How I Learned to Stop Worrying and Love the Bomb stars George C. Scott, Peter Sellers, and Slim Pickens. The movie offers a satiric commentary on the fears of a nuclear war between the Soviet Union and the United States. Based on Peter George's thriller novel titled as Red Alert, this is one among the light hearted apocalypse movies in this list.
21. The Matrix
Director:Lana Wachowski and Lilly Wachowski.
Writers: Lilly Wachowski and Lana Wachowski.
Starring: Keanu Reeves, Laurence Fishburne, and Carrie-Anne Moss.
IMDb Rating:8.7
Platforms Available: Amazon Prime Video
Lana Wachowski and Lilly Wachowski's movie, The Matrix (1999) is a pioneering, entertaining and philosophical science fiction classic. Starring the very iconic Keanu Reeves as Neo, this movie is an example of the cyberpunk films.
Humans are trapped in a simulated reality in a dystopic future created by a system called the Matrix. Thomas Anderson, a computer programmer is now paired opposite to the war against powerful computers. With a high visual appeal and steady suspense, this movie is a cult classic. The Matrix is the game changing movie of the early 2000s.
22. 10 Cloverfield Lane
Director:: Dan Trachtenberg
Writers: Josh Campbell and Matthew Stuecken
Starring: John Goodman, Mary Elizabeth Winstead, and John Gallagher Jr.
IMDb Rating:7.2
Platforms Available: Netflix, Amazon Prime, Microsoft Store
Directed by Dan Trachtenberg, 10 Cloverfield Lane (2016) is a psychologically thrilling science fiction movie. It is a clever, entertaining and downright fun movie. Starring Mary Elizabeth Winstead as Michelle, her performance is absolutely delightful in the movie. It evokes both emphatic sensibility and intensity with equal ease.
This gem of a thriller movie, 10 Cloverfield Lane is smart, solidly crafted, and a palpably tense movie. Michelle is stuck in abunker with Howard (played by John Goodman). He tells that the world is not livable anymore. And she would be safe with him. While the surface of Earth is no more inhabitable, Michelle finds the safe bunker too confining and decides to escape. Make sure that you don't skip this science fiction thriller.
23. War of the Worlds
Director:Steven Spielberg.
Writer:Josh Friedman and David Koepp.
Starring:Tom Cruise and Dakota Fanning.
IMDb Rating: 6.5
Platforms Available: Netflix, Amazon Prime Video
Steven Spielberg's directorial phenomenon is beyond comparison. Spielberg's War of the Worlds (2005) is a science fiction movie based on a novel by H.G. Wells. The movie stars Tom Cruise, Dakota Fanning, Miranda Otto, Justin Chatwin, and Tim Robbins in the lead.
Cruise stars as Ray Ferrier, a dockworker who is ready to spend a leisurely weekend with his children. But, as an alien tripod lands on Earth, an unforeseen disaster ensues. The end of the world is near as the aliens threaten threaten to wipe off humanity from the earth. Spielberg's adaptation delivers the thrill and paranoia from Well's novel to the audience. The Ferriers give their best to protect their children as they seek refuge in this movie.
24. Armageddon
Director:Michael Bay
Writer: Jonathan Hensleigh
Starring:Bruce Willis, Ben Affleck, Billy Bob Thornton, and Liv Tyler.
IMDb Rating:6.7
Platforms Available: Netflix, Disney Plus
Michael Bay directs the 1998 movie, Armageddon which comes under science fiction disaster films genre. In the movie, NASA sends the blue-collar deep-core drillers on an operation. This is to stop the collision of an gigantic asteroid with Earth. The collision takes place in the next eighteen days and will destroy lives on Earth. And only those drillers under the guidance of the driller, Harry Stamper can save the world. Bruce Willis stars as Stamper, with Liv Tyler and Ben Affleck in the lead.
The giant-sized end-of-the-world scenario in the movie is quite scary and intriguing. The movie sure has the effect of a big budget Hollywood project. It will certainly keep you entertained throughout.
25. I Am Legend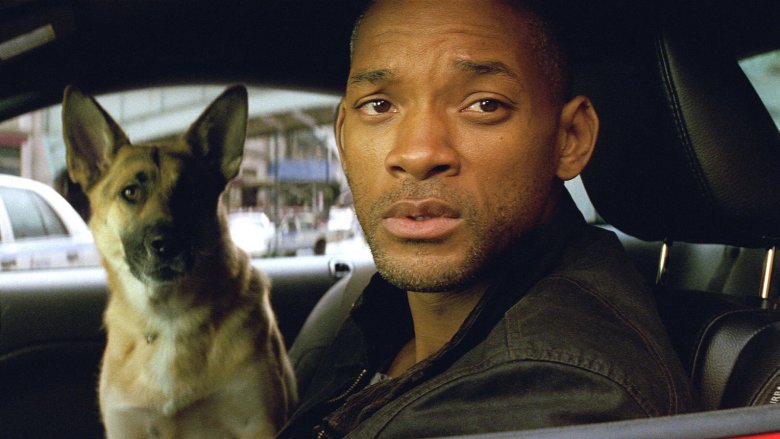 Director:Francis Lawrence
Writers: Mark Protosevichand AkivaGoldsman
Starring: Will Smith, Alice Braga, and Charlie Tahan
IMDb Rating: 7.2
Platforms Available: Netflix, Disney Plus
Francis Lawrence has a way with suspense and his 2007 movie, I am Legend speaks highly of it. And, an intense casting does the rest. With Will Smith, Alice Braga, Charlie Tahan, Salli Richardson-Whitfield, the movie is a great watch. This is a science fiction horror thriller. The end of the world is brought on by a plague which kills humanity from earth, and transforms the rest into monsters. Only a sole survivor in New York has the potential to revive humanity in a thriller that takes place in a post apocalyptic world.
The premise is loosely adapted from the novel Richard Matheson's which has the same title. This is a chilling apocalyptic movie and will truly entice you.
26. The Day After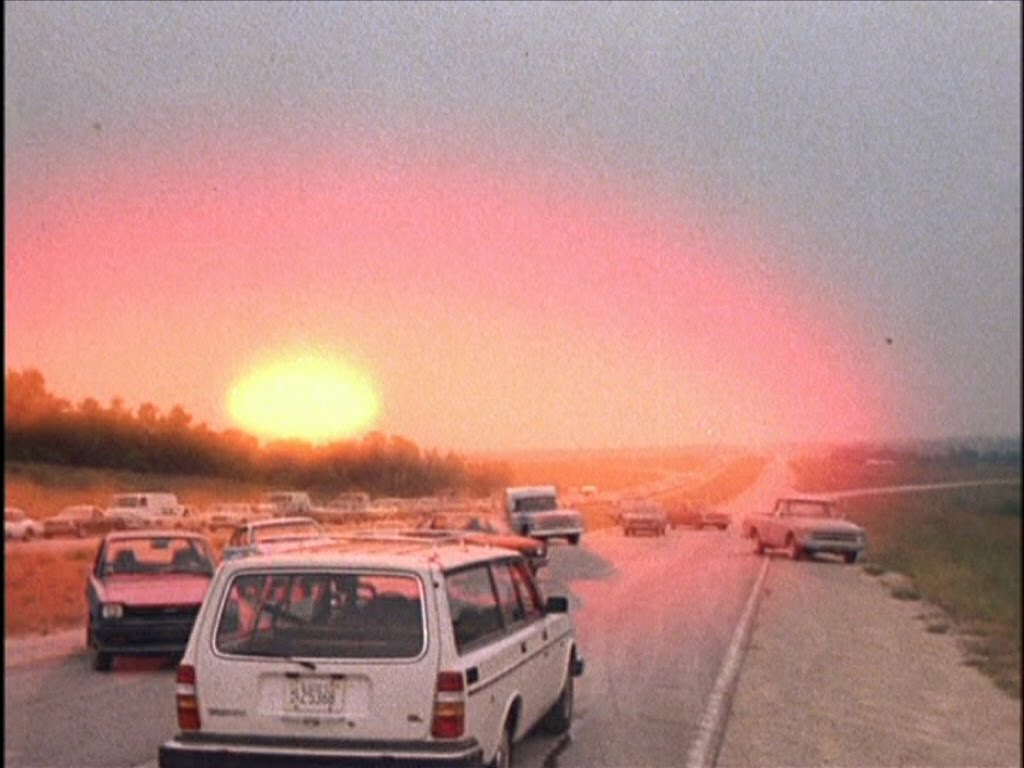 Director: Nicholas Meyer.
Writer: Edward Hume.
Starring: Jason Robards, JoBeth Williams, and Steve Guttenberg.
IMDb Rating: 7.1
Platforms Available: Prime Video, Netflix
Nicholas Meyer 1983 science fiction drama, The Day After features a screenplay from Edward Hume. A deeply impactful movie, it covers the horrors of a nuclear missile strike. The peaceful Midwestern city of Kansas is overturned when the unthinkable happens. The bombs come down, missiles are striked. And the city is now thrust into the bleak winter of nuclear war.
Nuclear war movies realistically paints the bleak picture of the events after an apocalyptic war. And this movie generously paints a realistic picture of it. The Day After is a depressingly sober war movie.
27. World War Z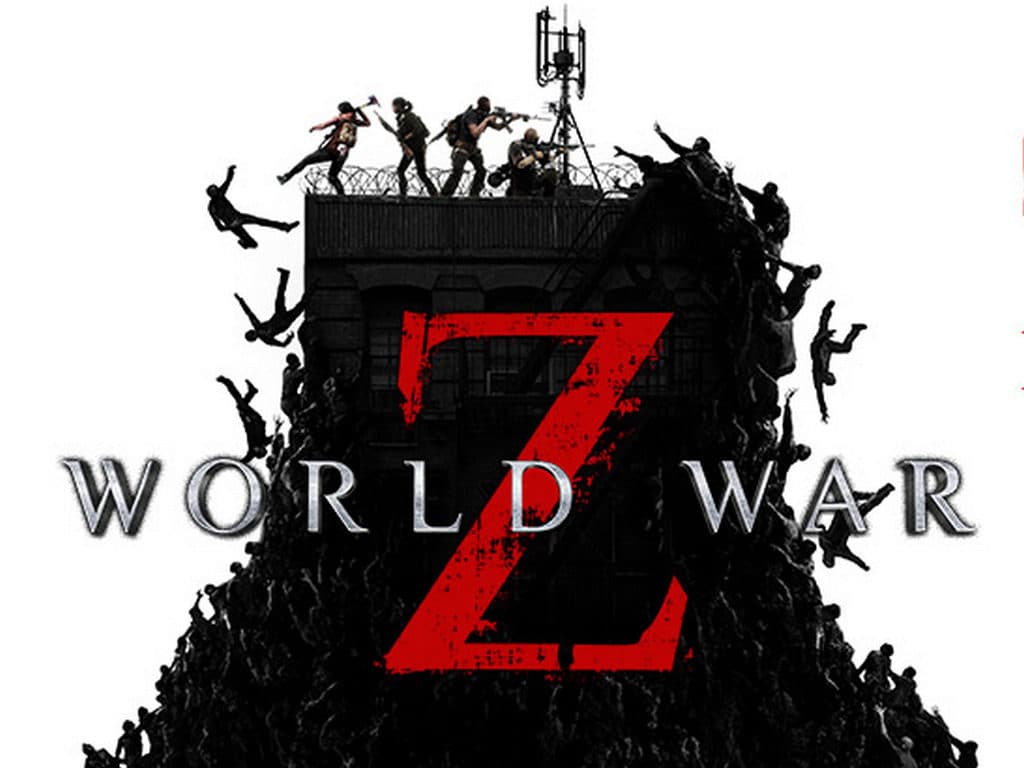 Director:Marc Forster.
Writers: Matthew Michael Carnahan (screenplay), Drew Goddard.
Starring: Brad Pitt, Mireille Enos, and Daniella Kertesz.
IMDb Rating:7
Platforms Available: Prime Video, iTunes Store, Google Play, YouTube
Marc Forster's 2013 movie, World War Z falls under the list of zombie films. While zombie movies are crowding day by day, it is one of the smartest one in the list. The movie is excessively scary, it will thrill you and give you chills. David Denby of The New Yorker had tagged the movie as the "most gratifying action spectacle in years".
Based on a best-selling Max Brooks novel, the movie stars Brad Pitt as the sole saviour. A virus is threateningly turning the humans into zombies. The slavering, swift, bloodthirsty zombies take over the world. And, it is only Gerry Lane (Pitt) who can bring the inhabitants out from the looming end of the world.
28. A Boy and his Dog
Director:L.Q. Jones
Writers: L.Q. Jones (screenplay), Harlan Ellison (novel)
Starring: Don Johnson, Jason Robards, Susanne Benton
IMDb Rating: 6.5
Platforms Available: Amzon Prime
The story follows a teenage boy named Vic and his telepathic dog named Blood. World War IV has ravaged the earth. Surviving together in a post apocalyptic wasteland in the Southern United States, they just have each other in this world. They part away from each other and they get on a quest to reunite.
This is essentially a series of dark apocalyptic science fiction movies. The dystopic post apocalyptic underworld does not fail to provide a real-life relevance. The end of the world will no more be a fiction if the human trends continue in a similar pattern. And, the end which the virulent holocaust narratives in the movies project definitely gives jitters owing to the relevance in the present times of the global coronavirus pandemic.
Movies are a great time to lighten the mood as well to utilize the free time. All of the films in the list above are exciting, interesting, overwhelming, and you are going to love watching each one of them. So, grab you popcorn tub and start watching. Until then stay home, stay safe.
29. The Wandering Earth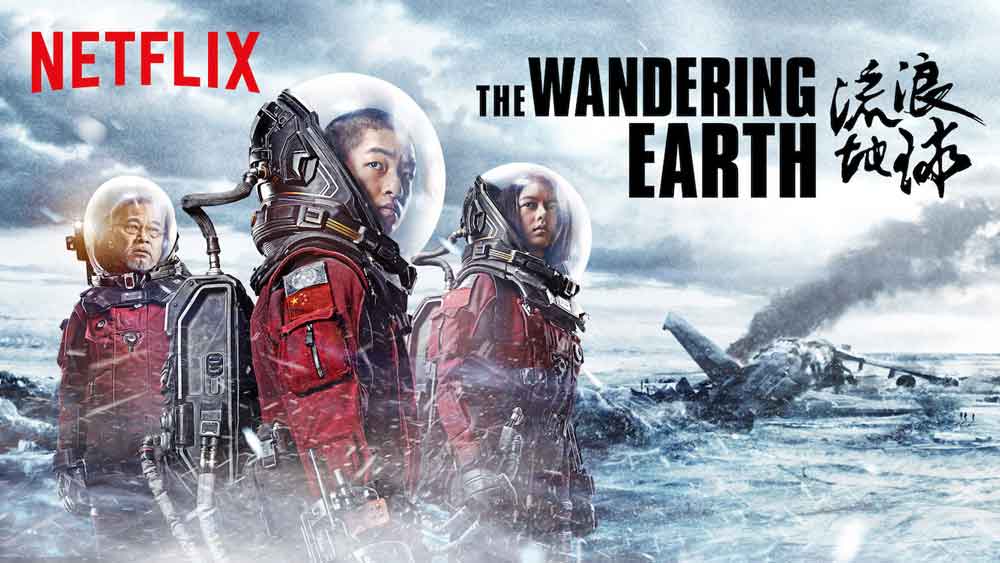 Director: Frant Gwo
Writers: Gong Geer, Junce Ye
Starring: Jing Wu, Chuxiao Qu, Guangjie Li
IMDb Rating: 6.0
Platforms Available: Netflix
One of the greatest, most noteworthy earning films of 2019 is really this apocalypse film that couple of individuals have known about. That is on the grounds that it's enormous in China, where it was made — yet U.S. film watchers can see it currently on account of Netflix. It follows the fiasco film shape, chronicling a gathering of researchers who look to truly move the Earth to move it away from the always extending sun, while evading crash with Jupiter.
30. These Final Hours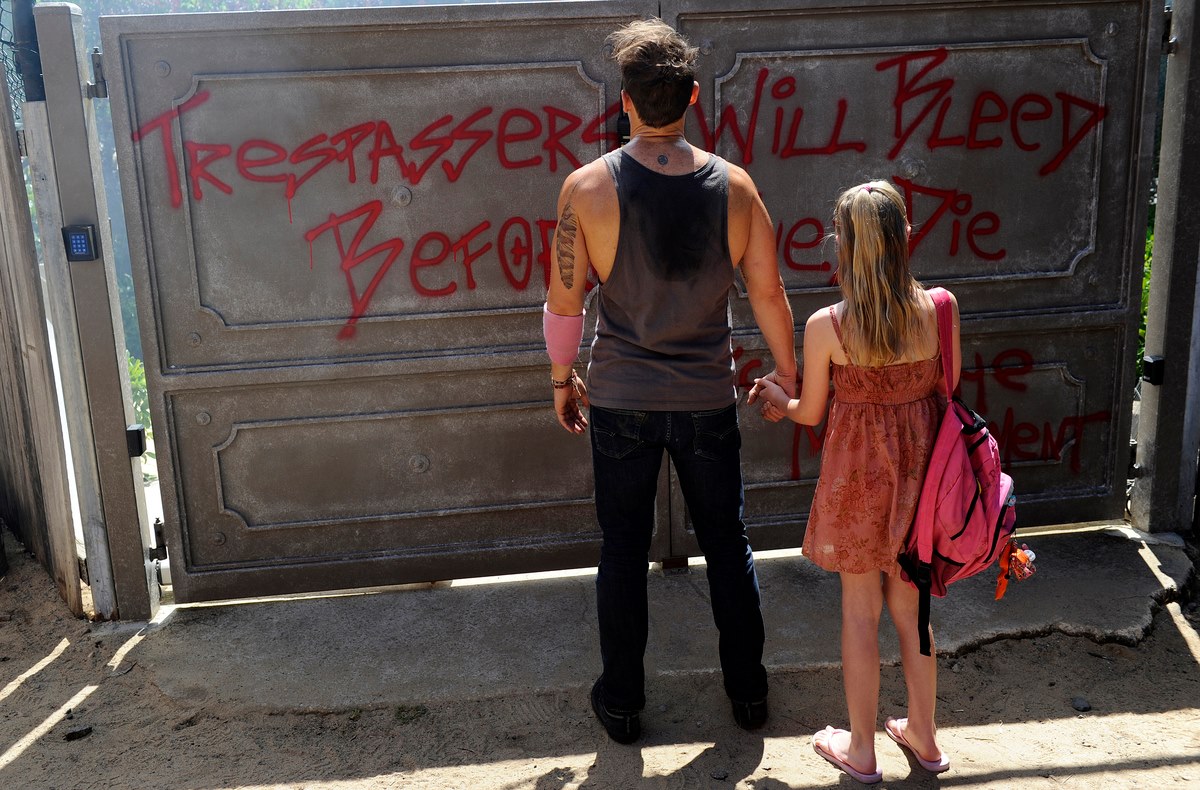 Director: Zak Hilditch
Writer: Zak Hilditch
Starring: Jessica De Gouw, Nathan Phillips, David Field
IMDb Rating: 6.7
Platforms Available: Amazon Prime, Microsoft Store
In this one, a comet prevails with regards to crashing into Earth, as it's taken steps to do so often previously (see likewise: Armageddon and Deep Impact). The film happens 10 minutes after effect, when Australia has around 12 hours before the firestorm arrives at the nation. It follows James, who needs to invest his leftover energy at the "gathering to put to shame all other gatherings," however winds up being pulled in different ways.