A lot of us have watched movies and series that are on Netflix. However, Netflix has been releasing some of the most beautiful gems through its originals. Netflix original has covered almost every genre, it would be difficult to find any genre not included in their originals. It is not only covering the English language but has included minor languages as well, here are 51 best Netflix original movies to watch right now.
Over time there have been tons of releases, it's hard to keep track, but if you are looking out to watch some of the original movies, then you are at the right place. We've listed some of the best Netflix movies, and they are across all genres.
51. The Fear Street Trilogy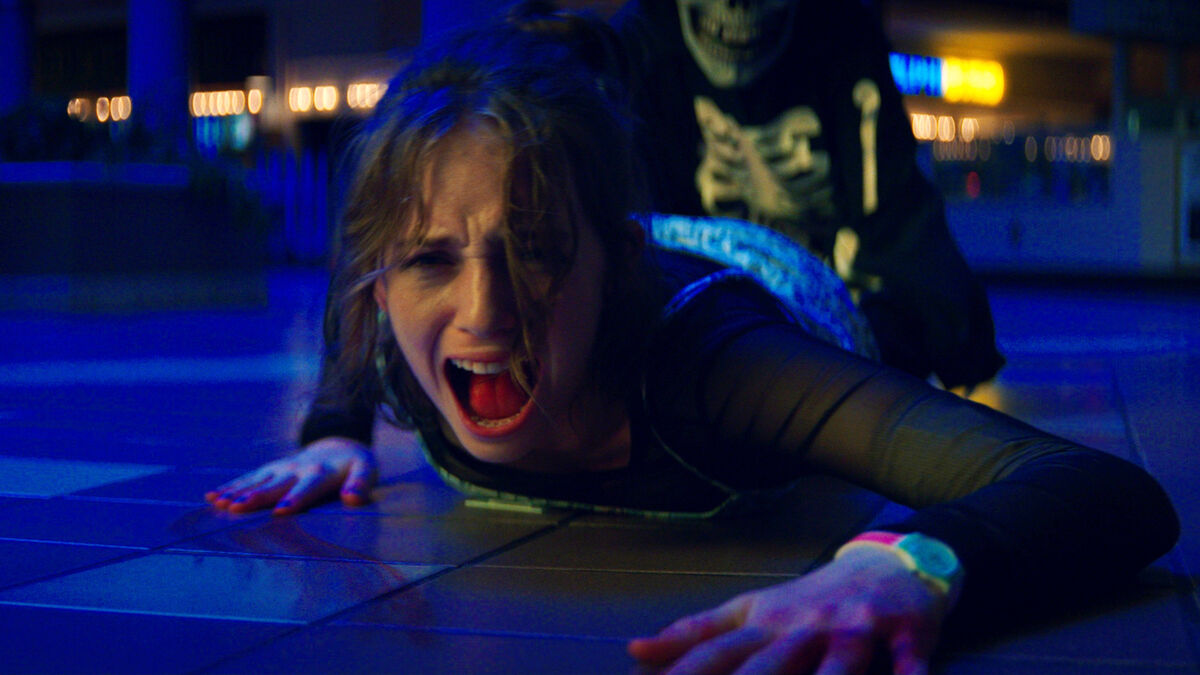 Director: Leigh Janiak
Writer: Phil Graziadei, Leigh Janiak
Cast: Kiana Madeira, Olivia Scott Welch, Benjamin Flores Jr., Julia Rehwald
IMDb: 6.2
Rotten Tomatoes Rating: 84%
Streaming Platform: Netflix
The fear street trilogy is a set of three films released one after another ad it can be said it is one of the slasher films that take inspiration from the Scream Franchise. Since its a slasher film it is bound to have a lot of bloodshed which many viewers might not like ad viewers' discretion is advised.
50. Triple Frontier
Director: J. C. Chandor
Writer: Mark Boal, J. C. Chandor
Cast: Ben Affleck, Oscar Isaac, Charlie Hunnam, Garrett Hedlund, Pedro Pascal
IMDb: 6.4
Rotten Tomatoes Rating: 70%
Streaming Platform: Netflix
We have all heard of the phrase soldiers gone astray, this movie shows just that. The movie shows the lives of five special forces operations members who get together and plan to execute a heist.
For the first time in their life, they are planning to do something for themselves instead of the country. But things go down and all their skills and power are pushed to their extent while they fight a battle to survive.
49. The Swimmers
Year: 2022
Runtime: 2h 15m
Director: Sally El Hosaini
This Netflix original tells the true tale of Yusra and Sarah Mardini, Syrian refugees who fled to Germany after war broke out in their home country. T
he first half of the movie is a gruesome dramatic thriller about surviving in the worst circumstances, and the second half describes Yusra's journey to joining the Rio Olympics' Refugee Olympic Team. Unquestionably moving, but a little too long.
48. Procession
Year: 2021
Runtime: 1h 56m
Director: Robert Greene
In this 2021 tale of a group of abuse survivors who stage theatrical performances related to their trauma, the talented documentarian behind Kate Plays Christine directed his best work to date.
Although it's not an easy watch, Greene effectively captures how much these men ultimately collaborate and support one another. Greene demonstrates that recovery can also call for a shoulder to lean on. Art requires collaboration.
47. Private Life
Director: Tamara Jenkins
Writer: Tamara Jenkins
Cast: Paul Giamatti, Kathryn Hahn, Kayli Carter, Molly Shannon, John Carroll Lynch, Desmin Borges, Denis O'Hare
IMDb: 7.2
Rotten Tomatoes Rating: 93%
Streaming Platform: Netflix
The Movie private life is a romance and comedy star, Kathryn Hahn and Paul Giamatti. The movie is about Rachel and Richard who have been trying to have a child of their own for a long time. However, every time they fail their hopes break a little more. After repeated treatments and procedures they had almost lost hope.
Their doctor suggests they involve a third party in their pregnancy journey. Rachel doesn't agree at first but gives it a try when Sadie their close relative agrees to be the third person.
The movie then shows their journey towards pregnancy. The movie private life is very relevant to present times. Private life will really be a wholesome watch for your family.
 46. The Lost Daughter
Director: Maggie Gyllenhaal
Writer: Maggie Gyllenhaal
Cast: Olivia Colman, Dakota Johnson, Jessie Buckley
IMDb: 6.7
Rotten Tomatoes Rating: 95%
Streaming Platform: Netflix.
The movie is about a young mother and her daughter, along with the story of another mother and her daughter. The movie tells us how they didn't want to be mothers in the first place but somehow end up being one. Apart from that, it looks at the part of them having affairs and making mistakes but at the end coming back to their daughters.
45. Love and Leashes
Director: Park Hyun-jin
Writer: Lee Da-Hye, Park Hyeon-jin
Cast: Seohyun, Lee Jun-young
IMDb: 6.4
Rotten Tomatoes Rating: 80%
Streaming Platform: Netflix
The movie love and leashes is an office romance and drama, that talks about BDSM. This romantic comedy will keep you laughing and thinking hard at the same time. It talks about two co-workers who get into a contract relationship of being a dominant and a subordinate; difficulties people face and the judgmental looks they get when they reveal information about themselves to others.
It all starts when Ji Woo opens a package that was meant for Ji Hoo. She opens the package, and it is revealed to be a collar. She comes to know about his preferences and his identity. Then starts their dominant subordinate relationship.
44. Glass Onion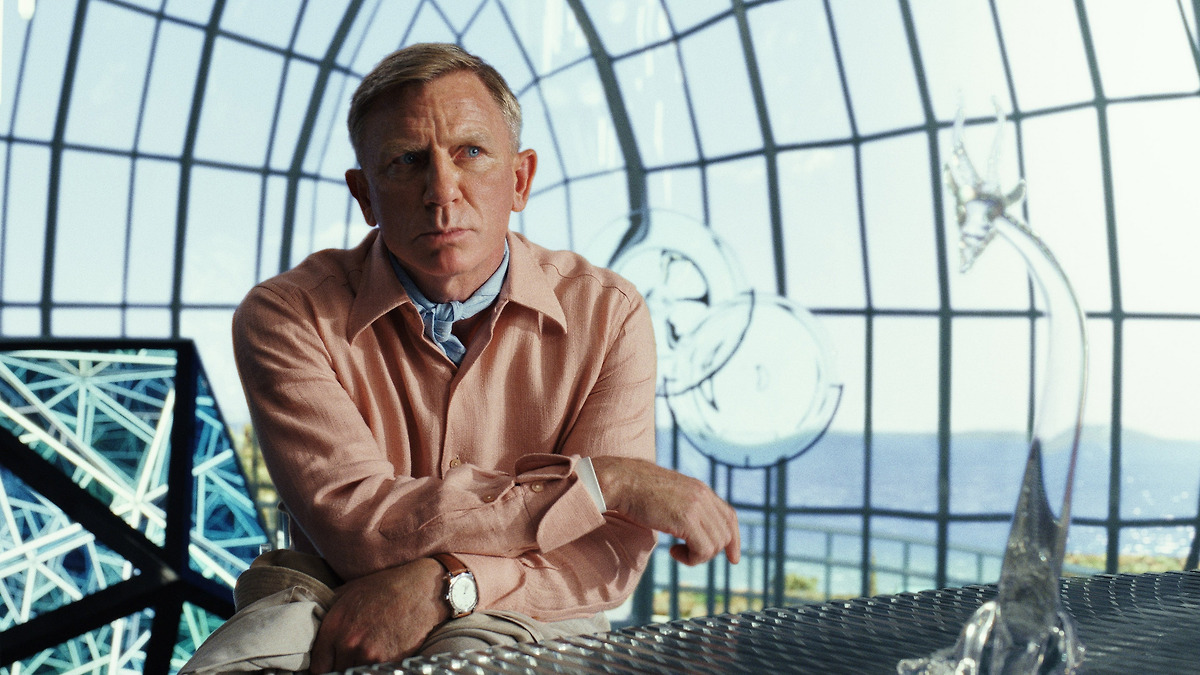 Year: 2022
Runtime: 2h 19m
Director: Rian Johnson
Knives Out's writer/director made a comeback in late 2022 with a follow-up to that smash hit, available only on Netflix. In this most recent comedy/mystery, Daniel Craig plays Benoit Blanc, a casual crime solver who winds up on a billionaire's island.
Including Kate Hudson, Janelle Monae, Ed Norton, Dave Bautista, Kathryn Hahn, Leslie Odom Jr., and more, Johnson has once again put together a killer's row of talent. It is incredibly clever, funny, and entertaining.
43. Gerald's Game
Director: Mike Flanagan
Writer: Mike Flanagan, Jeff Howard
Cast: Carla Gugino, Bruce Greenwood
IMDb:6.5
Rotten Tomatoes Rating: 91%
Streaming Platform: Netflix
This psychological thriller film is adapted from a novel by Stephen King and is going to keep you shook to your core. Gerald's Game is about a couple whose marriage is on the verge of ending. The husband thinks of taking his wife to their lake house to spice up things between them and keep their marriage going.
For this, he prepares everything, right from stocking up the fridge with all essential things as well as taking her to a secluded place where no one would disturb them.
Gerald thinks of having kinky sex with his wife and prepares handcuffs for the same. They start with Gerald's game and tie her up to the bed, but suddenly he gets a heart attack and dies. Now with him dead and her tied to the bed. His wife needs to find a way to survive and have a strong will to live.
42. Mank
Director: David Fincher
Writer: Jack Fincher
Cast: Gary Oldman, Amanda Seyfried, Lily Collins, Arliss Howard, Tom Pelphrey, Charles Dance
IMDb: 6.8
Rotten Tomatoes Rating: 83%
Streaming Platform: Netflix
The movie Mank is directed by David Fincher and a script written by his father. In the 1940s Film studio had hired a 24-year-old Orson Welles and they signed a contract that stated he was given full creative process control for his movies.
The first film by him was called Citizen Kane and its screenplay was written by Herman J Mankiewicz. The movie is a black and white drama film. It is kind of a biographical movie.
41. The Dig
Director: Simon Stone
Writer: Moira Buffini
Cast: Carey Mulligan, Ralph Fiennes, Lily James, Johnny Flynn, Ben Chaplin, Ken Stott, Archie Barnes, Monica Dolan
IMDb: 7.1
Rotten Tomatoes Rating: 88%
Streaming Platform: Netflix
The movie is about the 1939 excavation that took place at Sutton Hoo in Suffolk, England. It tells the story of the events in a different way and the movie can also be termed genre drama.
The movie covered the events of world war ii and the life of Edith and her young son. This British drama film will keep you amazed to the end and viewers with a love for historical films will definitely love it.
40. Don't Look Up
Director: Adam McKay
Writer: Adam McKay
Cast: Leonardo DiCaprio, Jennifer Lawrence, Rob Morgan, Jonah Hill
IMDb: 7.2
Rotten Tomatoes Rating: 55%
Streaming Platform: Netflix
the movie is about two low-level astronomers who discover that a comet is on its course to approach the earth. In the next six months, the comet will hit the earth and destroy more than half of human existence because of its impact.
Keeping the danger in mind they both approach the white house in hopes of getting support to start an operation to deflect the comet or at least try to destroy it. However, they are soon treated with the reality that no one really cares about the comment approaching earth.
It is revealed that the comet that will strike earth is supposed to have some rare qualities that are not on earth and the officials are planning to extract the same, however, they have not been thinking about the lives of the millions of civilians that are at stake. The movie has a star-studded cast with amazing acting.
39. Klaus (2019)
Release date: 

8 November 2019 (Spain)

Director: 

Sergio Pablos

Screenplay: 

Sergio Pablos

IMDb Rating: 8.2/10
The actual highlight is the animation style. It is inspired by hand-drawn Disney classics and woodcuts. In the past, Sergio Pablos, the director, contributed to movies like Tarzan and Hercules while working in Disney's hand-drawn division.
Klaus resembles those movies in a cozy, organic way. As a result, an original visual universe is created, a welcome change from the photorealistic CGI that currently rules animation.
 38. Marriage Story
Director: Noah Baumbach
Writer: Noah Baumbach
Cast: Scarlett Johansson, Adam Driver, Laura Dern, Alan Alda, Ray Liotta, Julie Hagerty, Merritt Wever
IMDb: 7.9
Rotten Tomatoes Rating: 94%
Streaming Platform: Netflix
The movie name Marriage Story is quite contrary to its story. Noah Baumbach's marriage Story and amazing acting by Adam Driver have probably won a lot of hearts and awards. Marriage Story will actually tell you a divorce story.
It will tell you the story of a couple who have reached the peak and can mo more stay with each other. Things start to take an ugly turn when lawyers get involved in this divorce and their reputation is questioned.
37. All Quiet on the Western Front
Release date: 

29 September 2022 (Germany)

Director: 

Edward Berger

IMDb Rating: 7.8/10
All Quiet on the Western Front is an unflinching German epic anti-war film based on Erich Maria Remarque's eponymous 1929 book. It is currently one of the best films on Netflix and an IMDb fan favorite.
Berger-directed film, which is set during World War I, follows 17-year-old Paul Bäumer (Felix Kammerer) as he enlists with his friends in the Imperial German Army. The soldier quickly discovers that the war is not what the propagandists had predicted.
36. The Incredible Jessica James
Director: James C. Strouse
Writer: James C. Strouse
Cast: Jessica Williams, Chris O'Dowd, Noël Wells, Lakeith Stanfield, Megan Ketch, Zabryna Guevara
IMDb: 6.5
Rotten Tomatoes Rating: 89%
Streaming Platform: Netflix
The movie can be described as a happy-go-lucky movie. It's about a girl Jessica and she meets a guy on Tinder they unintentionally hit it off from their first date and proceed to go on on many more. As they start seeing each other misunderstandings arises and they split but they soon get back together and live happily.
35. The Irishman
Director: Martin Scorsese,
Writer: Steven Zaillian
Cast: Robert De Niro, Al Pacino, Joe Pesci, Ray Romano, Bobby Cannavale, Anna Paquin, Stephen Graham, Harvey Keitel
IMDb: 7.8
Rotten Tomatoes Rating: 95%
Streaming Platform: Netflix
Bill introduces Sheeran to his cousin Russell Bufalino, head of the northeastern Pennsylvania crime family ring. Soon, Russell introduces Sheeran to Jimmy Hoffa, the leader of the International Brotherhood of Teamsters who has financial ties to family members of the Northeast Pennsylvania crime family and is struggling to target his teammate Anthony "Tony Pro" Provenzano, as well as the increasing pressure from the government.
Hoffa" to catch Hoffa, who will sooner or later be arrested and convicted of jury manipulation in 1964.
While Hoffa is in prison, his successor as Teamsters President Frank "Fitz" Fitzsimmons abuses the union's pension fund and offers the mafia interest-free loans. After taking on the fifth part of a grand jury investigation into Hoffa's disappearance, Sheeran, Russell, Tony Pro, and others sooner or later face various charges unrelated to Hoffa's murder.
Joe Pesci directed the movie along with Martin and with the amazing acting of Robert de Niro. One more interesting fact about the movie is that it stretches for more than three hours.
34. The Trial of the Chicago 7
Director: Aaron Sorkin
Writer: Aaron Sorkin
Cast: Yahya Abdul-Mateen II, Sacha Baron Cohen, Daniel Flaherty, Joseph Gordon-Levitt, Kelvin Harrison Jr., Michael Keaton, Frank Langella, John Carroll Lynch, Eddie Redmayne, Noah Robbins, Mark Rylance, Alex Sharp, Jeremy Strong
IMDb: 7.8
Rotten Tomatoes Rating: 89%
Streaming Platform: Netflix
The movie is set during the time of the 1968 Democratic National Convention and how it turned into a dangerous clash with the National Guards and the police.
Jerry Rubin, Tom Hayden, Abbie Hoffman, and Bobby Seale were the organizers of this protest and they were charged with the charges of conspiring together for a riot. The trial that took place in regard to this has made history and is probably the most interesting one.
33. Beasts of No Nation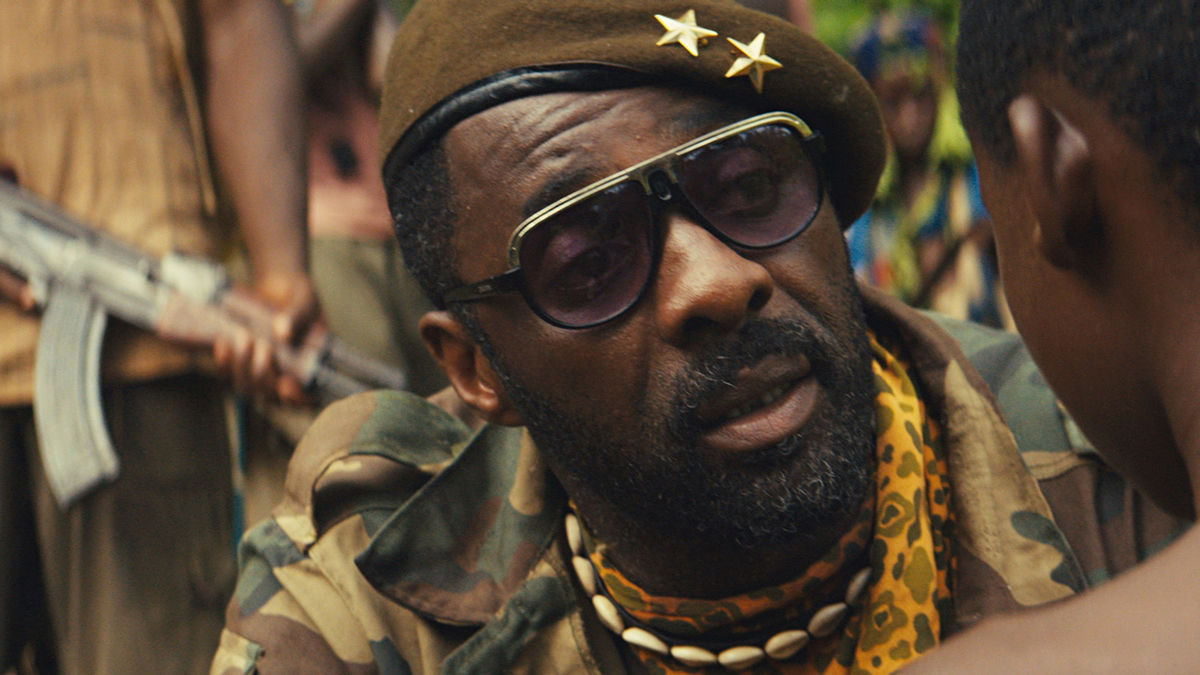 Director: Cary Joji Fukunaga
Writer: Cary Joji Fukunaga
Cast: Idris Elba, Kurt Egyiawan, Jude Akuwudike, Emmanuel "King King" Nii Adom Quaye, Abraham Attah
IMDb: 7.5
Rotten Tomatoes Rating: 92%
Streaming Platform: Netflix
The movie is about the time the civil war was fought and it tells the life of a child soldier, Agu. Agu is a small boy from a small village, and he lives with his family.
When his father and younger brother get killed in the war his mother and sister flee and he goes out to the jungles there he meets a group of rebel soldiers and hence joins forces with them and starts working as a child soldier.
32. Guillermo del Toro's Pinocchio (2022)
Release date: 

9 December 2022 (USA)

Directors: 

Guillermo del Toro, Mark Gustafson

Music director: 

Alexandre Desplat
Pinocchio, directed by Guillermo del Toro, is a strikingly dark adaptation of the traditional fairytale. With assistance from his father Geppetto (David Bradley) and conscience Cricket (Ewan McGregor), the wooden boy Pinocchio (Gregory Mann) learns what it means to be a human in the dark fantasy movie.
31. The Mitchells vs. the Machines' (2021)
IMDb Rating: 7.6/10
Initial release: 

23 April 2021

Director: 

Michael Rianda

Screenplay: 

Michael Rianda, Jeff Rowe

Producers: 

Phil Lord, Chris Miller, Kurt Albrecht
The Mitchells vs. the Machines is a silly and entertaining animated film that centers on the titular dysfunctional family as they travel to send their daughter Katie (voiced by Abbi Jacobson) to college.
Their awkward experience makes it difficult for them to bond, and when the robot uprising detours their already convoluted journey, things only get worse. Soon, only they will be able to protect the world from PAL, an evil AI played by Olivia Colman.
30. The Power of the Dog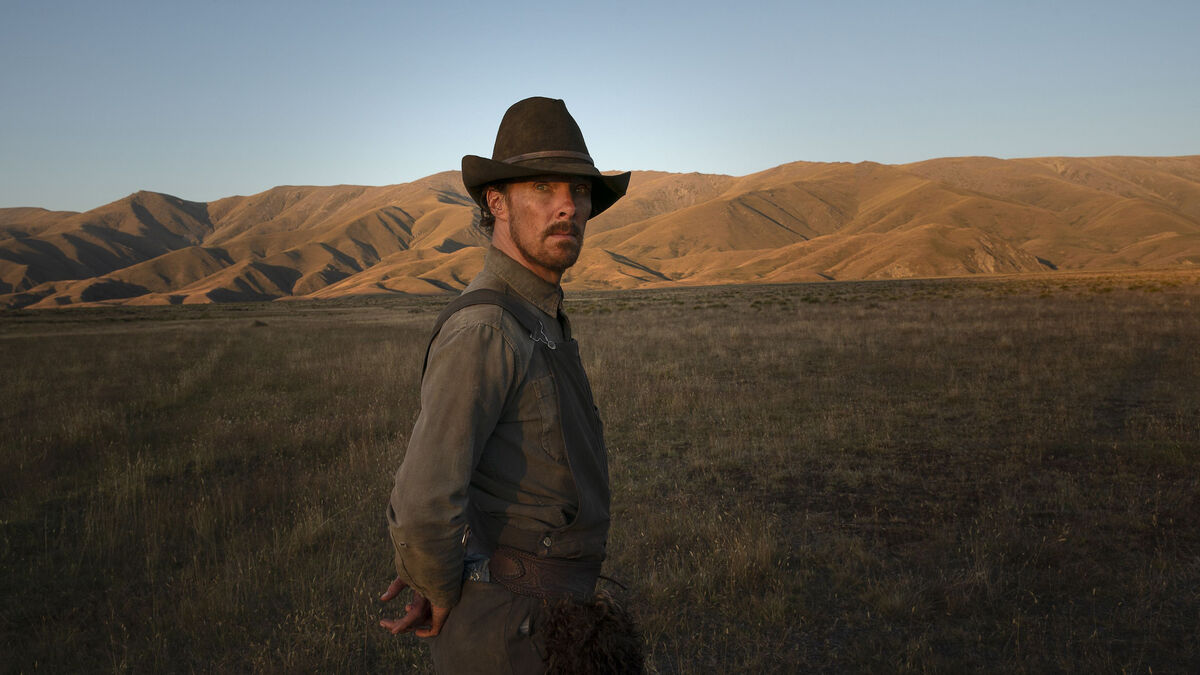 Director: Jane Campion
Writer: Jane Campion
Cast: Benedict Cumberbatch, Kirsten Dunst, Jesse Plemons, Kodi Smit-McPhee
IMDb: 6.9
Rotten Tomatoes Rating: 94%
Streaming Platform: Netflix
The movie is about Phil Burbank who is a ranch owner, he has all the charisma one might ask, but he is also very cold-hearted and full of himself.
His brother one-day brog home a wife and a son, Phil being himself tried everything possible to make the life of his wife and son miserable, however, all while trying this, he might just be shown the beautiful feeling of love. The film looks at themes of love, grief, jealousy, and sexuality.
29. All the Boys I've Loved Before
Director: Susan Johnson
Writer: Sofia Alvarez
Cast: Lana Condor, Noah Centineo, Janel Parrish, Anna Cathcart, Andrew Bachelor
IMDb: 7.1
Rotten Tomatoes Rating: 96%
Streaming Platform: Netflix
This movie to all the boys I've loved before romance stars Lana Condor with her amazing acting skills. The movie is a book adaptation that goes by the same name. The movie tells the story of Lara Jean and Peter. Lara Jean writes letters to all her crushes and one day all the boys get these letters.
Since all the boys got the letter, her love life is all over the place. Somehow she and Peter end up fake dating for their own benefits, but they might just fall for each other.
28. The Two Popes
Director: Fernando Meirelles
Writer: Anthony McCarten
Cast: Anthony Hopkins, Jonathan Pryce
IMDb: 7.6
Rotten Tomatoes Rating: 89%
Streaming Platform: Netflix
The movie is a biographical drama film, and it tells the story of Two Popes. We see that Cardinal Bergoglio wants to retire and takes permission from Pope Benedict. Instead, within side the face of scandal and doubt, the introspective Pope Benedict summons his most harsh critic and destiny successor from Rome to unveil a thriller that might rock the very foundations of the Catholic Church.
Behind the partitions of the Vatican, a conflict starts between subculture and progress, guilt and forgiveness, as those very exceptional guys confront their pasts to locate not unusual place floor and forge a destiny for one billion enthusiasts across the world. Inspired with the aid of using real events.
27. El Camino: A Breaking Bad Movie
Director: Vince Gilligan
Writer: Vince Gilligan
Cast: Aaron Paul, Jesse Plemons, Scott MacArthur, Scott Shepherd
IMDb: 7.3
Rotten Tomatoes Rating: 91%
Streaming Platform: Netflix
El Camino is a crime-action genre film, and it is a sequel to the tv series Breaking Bad. The movie takes place after the events of the television series. It focuses on the character of Jesse Pinkman who is in a difficult situation.
He has a past of criminal activity, even though he has left it all behind, his past still haunts him. He gets captured by his enemies and he will need to use his chance to escape or else he will be killed.
26. I'm Thinking of Ending Things
Director: Charlie Kaufman
Writer: Charlie Kaufman
Cast: Jesse Plemons, Jessie Buckley, Toni Collette, David Thewlis
IMDb: 6.6
Rotten Tomatoes Rating: 82%
Streaming Platform: Netflix
The movie is about a young woman who is thinking of ending her relationship with her boyfriend, however, she ends up taking a road trip with him and goes to his parent's house.
This psychological thriller movie will give you the chills and keep you wondering. After reaching his parent's farm, she gets trapped there because of a snowstorm. While she stays at the farm she starts questioning her life, her knowledge of her boyfriend's life, and the world as well.
25. 1922
Director: Zak Hilditch
Writer: Zak Hilditch
Cast: Thomas Jane, Neal McDonough, Molly Parker
IMDb: 6.2
Rotten Tomatoes Rating: 91%
Streaming Platform: Netflix
The movie is based on a Stephen King novel that goes by the same name. The story is about a farmer named Wilfred James, he is a simple person yet proud. He devises a plan to kill his beloved wife and he also convinces his teenage son to take part in it.
He plans to kill his wife because his wife has sole ownership over her inherited land. Soon a strange occurrence starts taking place and it plagues James and his farm. The movie questions us if it's just some bad luck on James's side or some pure sinister occurrence taking place.
Related: The 15 Best Netflix Original Movies To Binge Watch Tonight
24. The Meyerowitz Stories
Director: Noah Baumbach
Writer: Noah Baumbach
Cast: Adam Sandler, Ben Stiller, Dustin Hoffman, Emma Thompson
IMDb: 6.9
Rotten Tomatoes Rating: 93%
Streaming Platform: Netflix
The movie is about Danny Meyerowitz who, separated from his wife, moves in with his father. Harold is a college art professor and sculptor and he is currently staying with his third family.
He has a younger sister and a younger brother too. Danny and his daughter are close and Eliza his daughter has a very open mind in regards to arts. Her open-minded nature and sexually provocative side often shock her family, but they still accept her energy and compliment her for the same.
23. The Devil All the Time
Director: Antonio Campos
Writer: Antonio Campos, Paulo Campos
Cast: Tom Holland, Bill Skarsgård, Riley Keough, Jason Clarke, Sebastian Stan
IMDb: 7.1
Rotten Tomatoes Rating: 64%
Streaming Platform: Netflix
The movie is set in the South region of West Virginia and Ohio, and it is telling the story of the characters right from the end of world war two to the year of late 1960s. It tells the story of Willard Russell who is a war veteran and he makes a lot of blood sacrifices on his prayer log for his wife who is suffering from cancer and she dies an agonizing death.
The movie along with Williard tells the story of Carl and Sandy who are serial killers and also married to each other they roam the highways of America and photograph them.
Apart from them it also tells us the story of Roy, who is a preacher, and his guitar player who is running away from the law. In all these stories Arvin is caught up in it and he grows up to be a good but violent man.
22. Mudbound
Director: Dee Rees
Writer: Dee Rees, Virgil Williams
Cast: Carey Mulligan, Garrett Hedlund, Jason Clarke, Jason Mitchell, Mary J. Blige
IMDb: 7.4
Rotten Tomatoes Rating: 97%
Streaming Platform: Netflix
The movie is about two different families one a black family and another is a white family, the Jacksons and the Mcallans respectively. The two men of these families had returned from World war ii to their far to work in Mississippi.
As they coexist they both face racism from each other and also struggle together to deal with the situation at hand. One can say that this is a war movie.
21. Roma
Director: Alfonso Cuarón
Writer: Alfonso Cuarón
Cast: Yalitza Aparicio, Marina de Tavira
IMDb: 7.7
Rotten Tomatoes Rating: 96%
Streaming Platform: Netflix
The movie tells the story of a maid in a middle-class family in Mexico. Cleo is one of the maids of the couple Antonio and Sofia who have appointed them to take care of their four children.
We get to know that Antonio and Sofia's marriage is not the perfect one and he soon runs away with his mistress. Cleo finds out that she is pregnant with his ex-boyfriend and he is now not responding to her.
Sofia decides to take her kids for a small vacation and she feels bad for Cleo who is going through a rough patch, she invites her to this vacation to take her mind off the pregnancy situation and she takes it as an opportunity to bond with each other.
20. The Guilty
Director: Antoine Fuqua
Writer: Nic Pizzolatto
Cast: Jake Gyllenhaal, Ethan Hawke, Riley Keough, Christina Vidal Mitchell
IMDb: 6.3
Rotten Tomatoes Rating: 98%
Streaming Platform: Netflix
The movie is about an LAPD officer who is troubled and one day while he is working the night shift and he receives a 911 call from a woman named Emily. He was waiting for a court being for a case that happened eight months back.
Emily calls to inform that she has been kidnapped and she gives information that they are traveling in a white van and she couldn't provide any more details because she suddenly hung up the call. Joe now only has limited information and he passes on the same to the California Highway Patrol but without a number plate number, things ate only bound to get difficult. Joe does everything in his power to save Emily.
19. The Project Adam
Director: Shawn Levy
Writer: Jonathan Tropper, T.S. Nowlin, Jennifer Flackett, Mark Levin
Cast: Ryan Reynolds, Mark Ruffalo, Jennifer Garner, Walker Scobell
IMDb: 6.8
Rotten Tomatoes Rating: 68%
Streaming Platform: Netflix
Adam Reed is a teenage son to his father, who suddenly passes away. While he is grieving from the same he meets an older version of himself that has traveled from the future to complete a secret mission. Together they both start their journey to find their father in the past and set things right and eventually save the world. As they start working together they come to terms with their father's death and heal from all their wounds.
Along the way to save the world, they realize young Adam and the Grownup Adam don't get along well and if they don't get along saving the world will not be easy. So they soon start working on their own relationship.
18. Windfall
Director: Charlie McDowell
Writer: Justin Lader, Andrew Kevin Walker
Cast: Jason Segel, Lily Collins, Jesse Plemons
Streaming Platform: Netflix
The movie is about a wealthy couple who make a plan to go to their vacation home. When the time comes they pack their bags and leave for their vacation home. When they reach their vacation house, they realize a burglar is in the middle of robbing their house. They both are confronted with each other.
This crime thriller is not only about a burglary that could be completed but also the funny part of them reaching the exact same day. Or is there more to the story?
17. I Don't Feel at Home in This World Anymore
Director: Macon Blair
Writer: Macon Blair
Cast: Melanie Lynskey, Elijah Wood, David Yow, Jane Levy, Devon Graye
IMDb: 6.9
Rotten Tomatoes Rating: 89%
Streaming Platform: Netflix
We all have days when nothing goes our way, it's either you wake up late, miss the train, drop your things. Well in the movie I don't feel at home in this world anymore, something similar happened to Ruth, she works as an assistant at a medical center and her patient dies, then she is given a spoiler on the book she's reading.
As she reaches home, she witnesses a dog has pooped in her backyard and her house is robbed. She first starts with looking out for the owner of the dog and then the owner of the dog and herself go on a quest to search for the burglar.
16. Our Souls at Night
Director: Ritesh Batra
Writer: Scott Neustadter, Michael H. Weber
Cast: Robert Redford, Jane Fonda
IMDb: 6.9
Rotten Tomatoes Rating: 89%
Streaming Platform: Netflix
The movie is set in a small town. It tells us the slow yet very realistic story of Louis waters and Addie Moore who are both widowers and have been neighbors for a long time, however, they have started conversing only recently.
One night, Addie suggests to her neighbor that they spend the night together not sexually but just to cure their loneliness. They soon start this routine of spending time together and soon improve their relationship.
One day her son comes to drop his spn as his marriage had fallen apart. Soon Addie starts living for the grandson and son. Louis also starts getting close to Addies grandson and they all bond over. Addie gets hospitalized after she suffers a fall.
Addies Son tries convincing her to move in with him and she agrees to it. She is soon confronted with her son's drunken confession about the thoughts of his sister's death. The story goes on and we are shown that they all live happily.
15. Tramps
Director: Adam Leon
Writer: Adam Leon
Cast: Callum Turner, Grace Van Patten
IMDb: 6.5
Rotten Tomatoes Rating: 95%
Streaming Platform: Netflix
The movie is kind of has a basic storyline but also an intriguing story. The story is about a young man and woman who find love in the most unusual place and in the most unusual situation all while carrying out a shady deal that may have gone wrong somewhere. This teenage romance movie will surely win hearts and be a good source of entertainment for a small-time watch.
14. Tigertail
Director: Alan Yang
Writer: Alan Yang
Cast: Tzi Ma, Christine Ko, Hayden Szeto, Lee Hong-chi, Kunjue Li
IMDb: 6.6
Rotten Tomatoes Rating: 81%
Streaming Platform: Netflix
This movie is the directorial debut of Alan Yang. It stretches over generations and talks about wrong timings. The movie is about Pin-Jui who is a factory worker.
He leaves his homeland for better opportunities also leaving behind the one woman he loved. Even after spending years of hard work and marriage, things started to fall apart when he couldn't find the happiness he once had. He couldn't connect with his wife or his daughter.
He meets with his first love and realizes that the past is gone and he now needs to accept his present time and be there for the ones waiting for him. We then see him struggling to make things right with his daughter, whom he neglected at first.
13. The Half Of It
Director: Alice Wu
Writer: Alice Wu
Cast: Leah Lewis, Daniel Diemer, Alexxis Lemire
IMDb: 6.9
Rotten Tomatoes Rating: 97%
Streaming Platform: Netflix
The movie is about three people who are kind of in a love triangle. It starts off with a boy liking a girl and he takes the help of another girl to write about his feelings to his crush. Little do we all know that the girl likes the other girl too. A beautiful portrayal of love and friendship as well as being a migrant. It's a must-watch for viewers seeking to watch something easy, entertaining, and wholesome.
12. Always Be My Maybe
Director: Nahnatchka Khan
Writer: Randall Park, Ali Wong, Michael Golamco
Cast: Ali Wong, Randall Park, James Saito, Michelle Buteau
IMDb: 6.8
Rotten Tomatoes Rating: 90%
Streaming Platform: Netflix
This family comedy-drama movie is such a wholesome watch to anyone looking out for light yet memorable performances. The movie is about Sasha and Marcus who are childhood friends and have always been together since childhood. Marcus' mom was the one to raise both of them and had taught Saha to cook. However, after his mother's death their friendship falls out and they go their own separate ways.
Now in the present time after 15 years, they do not speak like earlier. They meet when Sasha who is now a renowned chef moves back to San Francisco after breaking up with her fiance. Marcus and his father are tasked with the job of fitting the air conditioner in her house.
They meet up awkwardly and start reminiscing about old times. While she stays here they rekindle their relationship and they start getting the sparks back. They start taking interest in each other even though they are bombarded with difficulties.
11. Tick, Tick…Boom!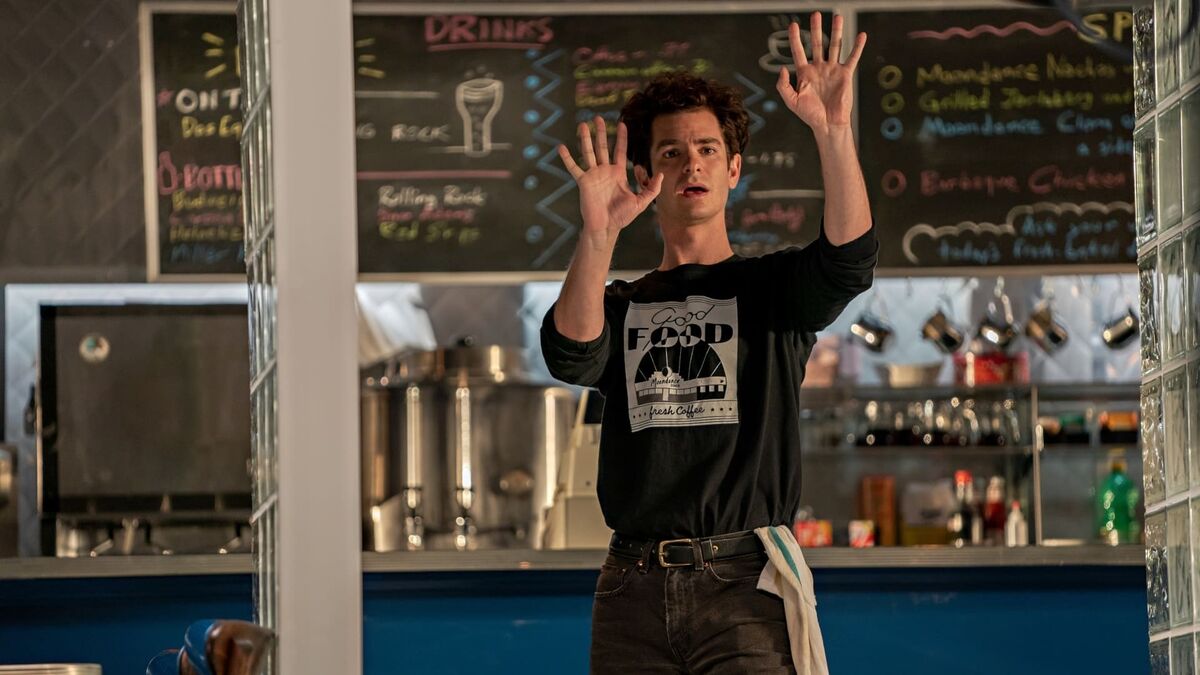 Director: Lin-Manuel Miranda
Writer: Steven Levenson
Cast: Andrew Garfield, Alexandra Shipp, Vanessa Hudgens, Robin de Jesús
IMDb: 7.5
Rotten Tomatoes Rating: 88%
Streaming Platform: Netflix
The movie is about Jon who is a young theater composer who is waiting for a breakthrough in America. Just before his biggest breakthrough was coming he starts feeling the pressure from his girlfriend, friends, and his facing the reality of him having aids, all while a clock is ticking. It makes us question how exactly do we want to spend our limited time.
10. His House
Director: Remi Weekes
Writer: Remi Weekes
Cast: Wunmi Mosaku, Sope Dirisu, Matt Smith
IMDb: 6.5
Rotten Tomatoes Rating: 100%
Streaming Platform: Netflix
This horror thriller movie is going to keep to entertained to the end. The story is about a couple who run away from South Sudan and take refuge in the United Kingdom. However, when they are assigned homes by the government they start having disturbing visions. These visions are said to be of an urban legends.
The movie then takes us to their past as to what caused this Urban legend to follow them. An interesting story of horror mixed with mystery has been beautifully portrayed in this movie and it is definitely worth watching.
9. The Forty-Year-Old Version
Director: Radha Blank
Writer: Radha Blank
Cast: Radha Blank, Peter Kim, Oswin Benjamin, Reed Birney
IMDb: 7.2
Rotten Tomatoes Rating: 98%
Streaming Platform: Netflix
We all get mid-life crises and this movie portrays just the right amount of it. The movie is about a forty-year-old woman who is a play writer and a teacher. Her professional life is almost at a standstill and no hope of progress. She hears a rap song and decides to write rap songs instead.
The movie is about finding her place in this big world and navigating between theatre and rap.
8. The White Tiger
Director: Ramin Bahrani
Writer: Ramin Bahrani
Cast: Adarsh Gourav, Priyanka Chopra-Jonas, Rajkummar Rao
IMDb: 7.1
Rotten Tomatoes Rating: 91%
Streaming Platform: Netflix
The movie is about a person who rises from nothing to having a business of his own. The story is adapted from a book that goes by the same name. The movie is about Balram, who was a village boy, and he makes his way to the city to become a driver to a wealthy family.
While working for the family, he encounters their weaknesses and uses them to his advantage. Soon things take a dark turn and he becomes an entrepreneur. The movie is a must-watch for anyone who likes twisted things.
7. Time to Hunt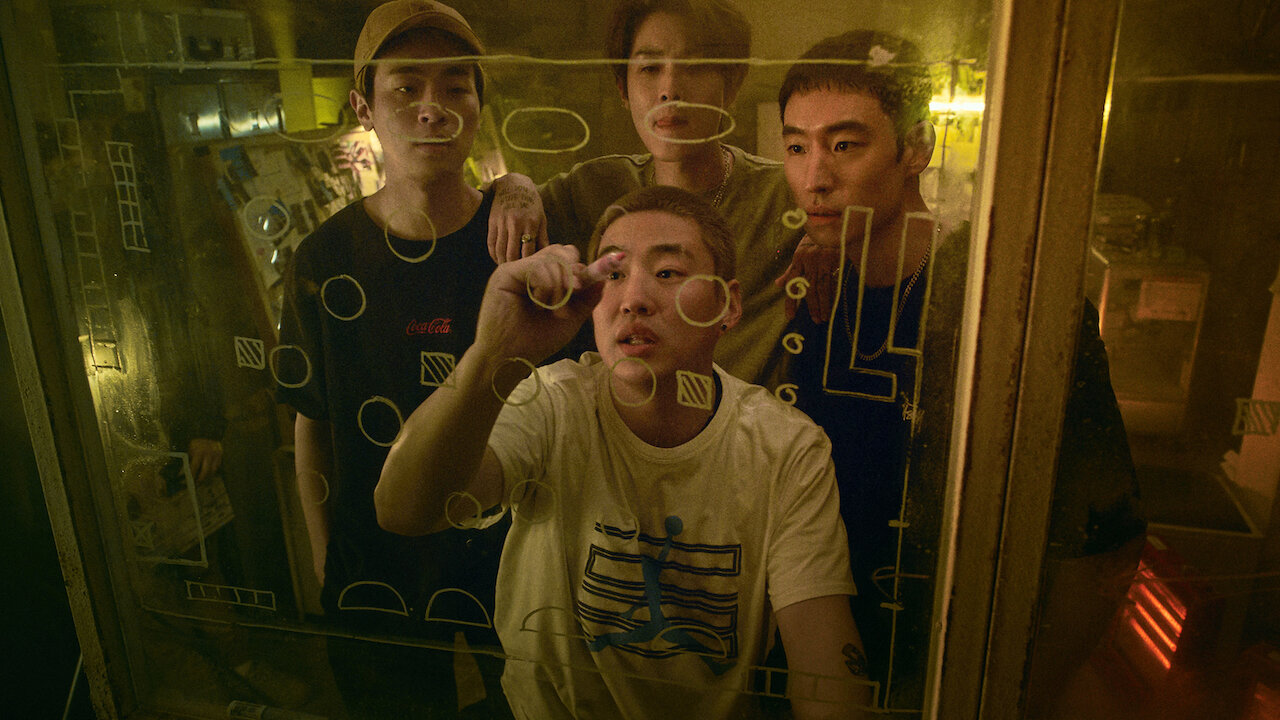 Director: Yoon Sung-hyun
Writer: Yoon Sung-hyun
Cast: Lee Je-hoon, Ahn Jae-hong, Choi Woo-shik, Park Jung-min
IMDb: 6.3
Rotten Tomatoes Rating: 65%
Streaming Platform: Netflix
This is a heist movie and can be described as a heist gone wrong followed by another heist gone wrong. It tells the story of four friends who planned a heist but things don't go as planned and they go to prison. When it's time to leave, the Korean economy hit rock bottom making their previous heist useless.
They plan another heist to rob a gambling house that has US dollars stored in hefty amounts. They get firearms and execute the heist, however, even though they are successful it gets quite messy and the owners of the gambling house now go for their lives.
6. Bird Box
Director: Susanne Bier
Writer: Eric Heisserer
Cast: Sandra Bullock, Trevante Rhodes, John Malkovich, Danielle Macdonald, Sarah Paulson
IMDb: 6.6
Rotten Tomatoes Rating: 64%
Streaming Platform: Netflix
This thriller movie will keep you at the edge of your seat at all times. The movie is about when an unseen creature plagues the earth. One can die if one sees it with their eyes. However, you are safe unless you can't see anything. The movie is in a past and present format, and it keeps going to the past.
The unknown entity takes the form of one's deepest desire or longing and tries to lure them into opening their eyes, however, they need to be careful that these may not be their loved ones. While everyone is dying it tells the story of three people, a mother, and her two children.
5. Okja
Director: Bong Joon-ho
Writer: Bong Joon-ho, Jon Ronson
Cast: Tilda Swinton, Paul Dano, Ahn Seo-hyun, Byun Hee-bong
IMDb: 7.3
Rotten Tomatoes Rating: 86%
Streaming Platform: Netflix
This is a very endearing story of a young girl and her friend who is a pig. Viewers will be put into thought after watching the movie. The story is about Okja who is a pig and was genetically changed at birth. A group of pigs was genetically engineered and given out to different people with the aim of keeping a prize to whichever pig was raised the best.
Okja won this competition and the environmentalist who had left him at birth came back to take him. But his friend wasn't going to leave Okja so soon, she fought till the end and tried to free Okja. The movie has comedy, drama, and suspense all while portraying the beautiful relationship of Oka and Mija.
4. The Perfect Date
Director: Chris Nelson
Writer: Steve Bloom, Randall Green
Cast: Noah Centineo, Laura Marano, Odiseas Georgiadis, Camila Mendes, Matt Walsh
IMDb: 5.8
Rotten Tomatoes Rating: 67%
Streaming Platform: Netflix
This romance movie will give you all the feels. The perfect ups and downs that come with every relationship and the ultimate decision whether to end it or continue it. The movie is about Brooks Rattigan who has all his academics in place and he has just one dream.
He wants to go to Ivy League School, but he needs some Extra circular activities for the same. With extracurricular activities comes expenses. We can say money wasn't his strongest suit.
Brooks once gets an opportunity to be a stand-in boyfriend for a friend and gets paid for the same. Also, he decides to make an app that will let people put in requests for stand-ins. He gets a lot of cash through this, and also meets the love of his life. Soon things go for a toss when he has a girlfriend and needs to be a stand-in for another person. Things start to go down and it's great watching them on this journey.
3. The Other Side of the Wind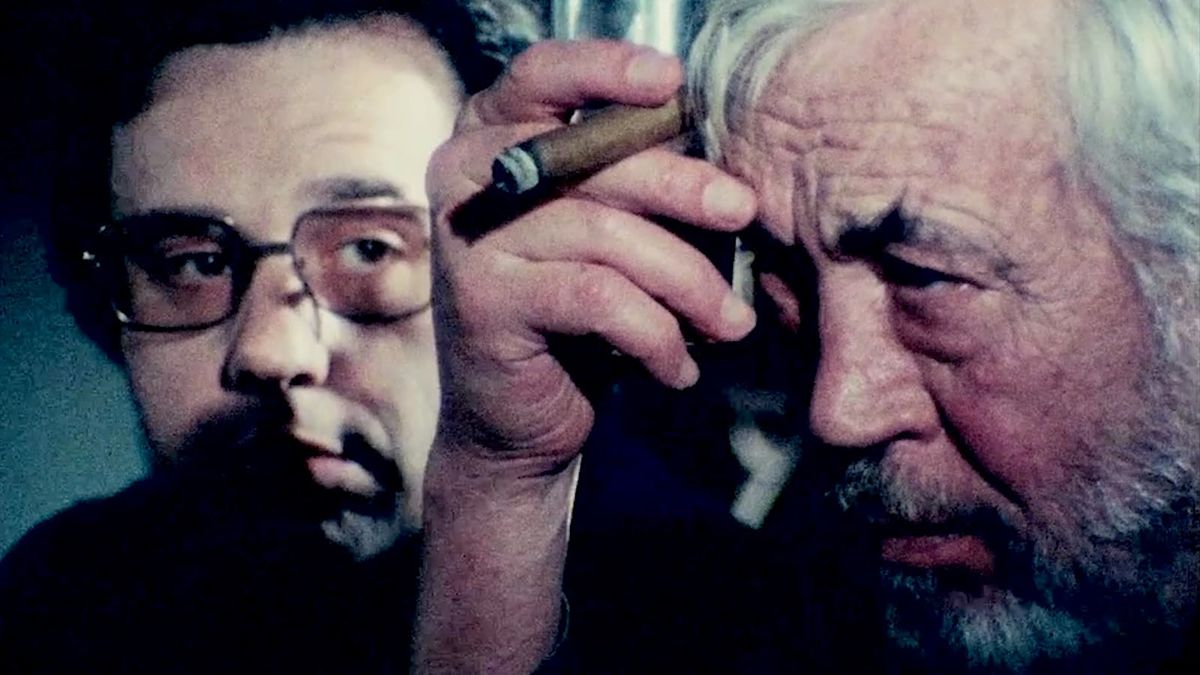 Director: Orson Welles
Writer: Orson Welles, Oja Kodar
Cast: John Huston, Oja Kodar, Peter Bogdanovich, Susan Strasberg, Norman Foster
IMDb: 6.7
Rotten Tomatoes Rating: 84%
Streaming Platform: Netflix
This movie is kind of going to keep you baffled and mind blown till the end. It's about a Hollywood director who is at the end of his career with almost no success. This director dies in a car accident and he was about to release his new movie.
A camera crew was following him around during the time of his death for a documentary. In the documentary, we see why he ended up dying and who were his enemies. His last film was titled The Other Side of the Wind.
2. I Care a Lot
Director: J Blakeson
Writer: J Blakeson
Cast: Rosamund Pike, Peter Dinklage, Eiza González, Chris Messina, Dianne Wiest
IMDb: 6.3
Rotten Tomatoes Rating: 78%
Streaming Platform: Netflix
The dark humor movie is about a lady Marla Grayson, who is a corrupt person in general who takes guardianship of the elderly who have anyone to look after them and have a huge bank balance on them. Marla takes over their assets and then sells them one by one.
She takes up all their life savings for herself. She gets information on these elderly people through her friend. Her boyfriend who is also her business partner takes part in all the above. They put the elderly in far-off places away from humans.
1. Set It Up
Director: Claire Scanlon
Writer: Katie Silberman
Cast: Zoey Deutch, Glen Powell, Taye Diggs, Lucy Liu
IMDb: 6.5
Rotten Tomatoes Rating: 92%
Streaming Platform: Netflix
The movie is about two assistants who are fed up with their bosses' workaholic lives and are trying to find an escape. They hatch upon a plan to set up their bosses on a date. They plan to let them date each other which will make their lives easier. But on their quest of making their bosses meet.
They might just find their loved ones in each other. This movie can be termed a corporate romance.
The above list contains movies ranging from all genres be it comedy or romance, horror or drama. All the information on where to find the movie and who stars the movies are also listed, so you just need to pick your favorite movie and go ahead and watch it.
Related: 26 Best Feel-Good Movies on Netflix in 2023 (Must Watch)