Let us take a look at the best TV Shows on HBO max. When HBO Max streaming service launched, it came with an advantage that Disney+ streaming service and Apple TV+ streaming service didn't have from the past few years: Beyond flagship original best shows on HBO max like Love Life and The Flight Attendant, there is also the full weight of Warner Bros. legacy — specifically, the decades of producing amazing film and television.
On the TV side, this is especially exciting, because thanks to the prestige network which makes up 50 percent of this service's name, that means a ton of best HBO max shows and series. HBO has various series from" The Not-Too-Late Show with Elmo" to the OG "friends" Here we have a list of most loved shows on HBO max.
50. Industry
Directed by: Micky Down, Konrad Kay

Cast: Marisa Abela, Myha'la Herrold, David Jonsson

Year: 2020

Rotten Tomatoes Ratings: 86%

Streaming Platform: HBO Max
"Industry" Takes the audience into the high-stakes world of Pierpoint & Co's trading floor. In this world five fresh graduates compete for entry-level jobs. But there is a major twist. The twist is the looming Reduction in Force (RIF) day threatens to cut half of them in just six months of time. 
Harper, Yasmin, Gus, Hari, and Robert enter into the fierce financial world. Harper's strong determination catches Eric's attention during her interview, but her deep secret of not having a college degree is a big obstacle to her success. Meanwhile, Harper's encounter with client Nicole Craig tests her mettle.
Gus and Hari join forces, but Hari's intense dedication takes a toll. His round-the-clock work and stimulant use lead to an unfortunate heart attack. Despite this, Pierpoint continues its cutthroat operations.
The series Industry provides a raw glimpse into corporate competition, ambition, and the sacrifices made to live in the financial realm. 
49. The Last of Us
Created by: Craig Mazin, Neil Druckmann

Cast: Pedro Pascal, Bella Ramsey

Year: 2023

Rotten Tomatoes Ratings:96%

Streaming Platform: HBO Max
Have a glance in the thrilling world of "The Last of Us." This series is an epic HBO series filmed across Alberta from July 2021 to June 2022. This groundbreaking show marks the first time a video game has been adapted into a series. This was brought to life through a collaborative effort by the great production houses Sony Pictures Television, PlayStation Productions, Naughty Dog, the Mighty Mint, and Word Games.
The story starts in 2003 with a menacing fungal infection spreading across the globe. This leads to plunging humanity into chaos. The series captures Joel's path from a tragic event in Texas to his survival in a quarantine zone in Boston. With the help of his partner Tess, he faces disloyal challenges while discovering a world consumed by pandemic. 
Join Joel, Tess, as they encounter rebel groups, leaders, and a teenager named Ellie. This series definitely makes you stick to your seat. A tale of survival, courage, and extraordinary twists. 
48. Perry Mason
Created by: Rolin Jones, Ron Fitzgerald

Cast: Matthew Rhys, Juliet Rylance, Chris Chalk, Shea Whigham, Tatiana Maslany, John Lithgow, Justin Kirk

Year: 2020

Rotten Tomatoes Ratings: 84%

Streaming Platform: HBO Max
The story of this series is based in the world in 1932 Los Angeles. At that time prosperity covers the scars of the Great Depression. In this captivating series, we find the untold origin story of Perry Mason. Perry is a defense lawyer with a past record of war and divorce. Struggling as a private investigator, Mason's life's wheel turns when he's hired for a high-stakes child kidnapping trial.
As the layers of this interesting mystery unfold, we get to witness the impact of Mason's investigation on himself, his surroundings, and the leaders of the city. With a combination of historical context, unforgettable characters, and unexpected twists, "Perry Mason" offers the audience a compelling narrative that keeps everyone hooked from start to end. If you're a fan of crime dramas, this series is highly recommended. 
47. Succession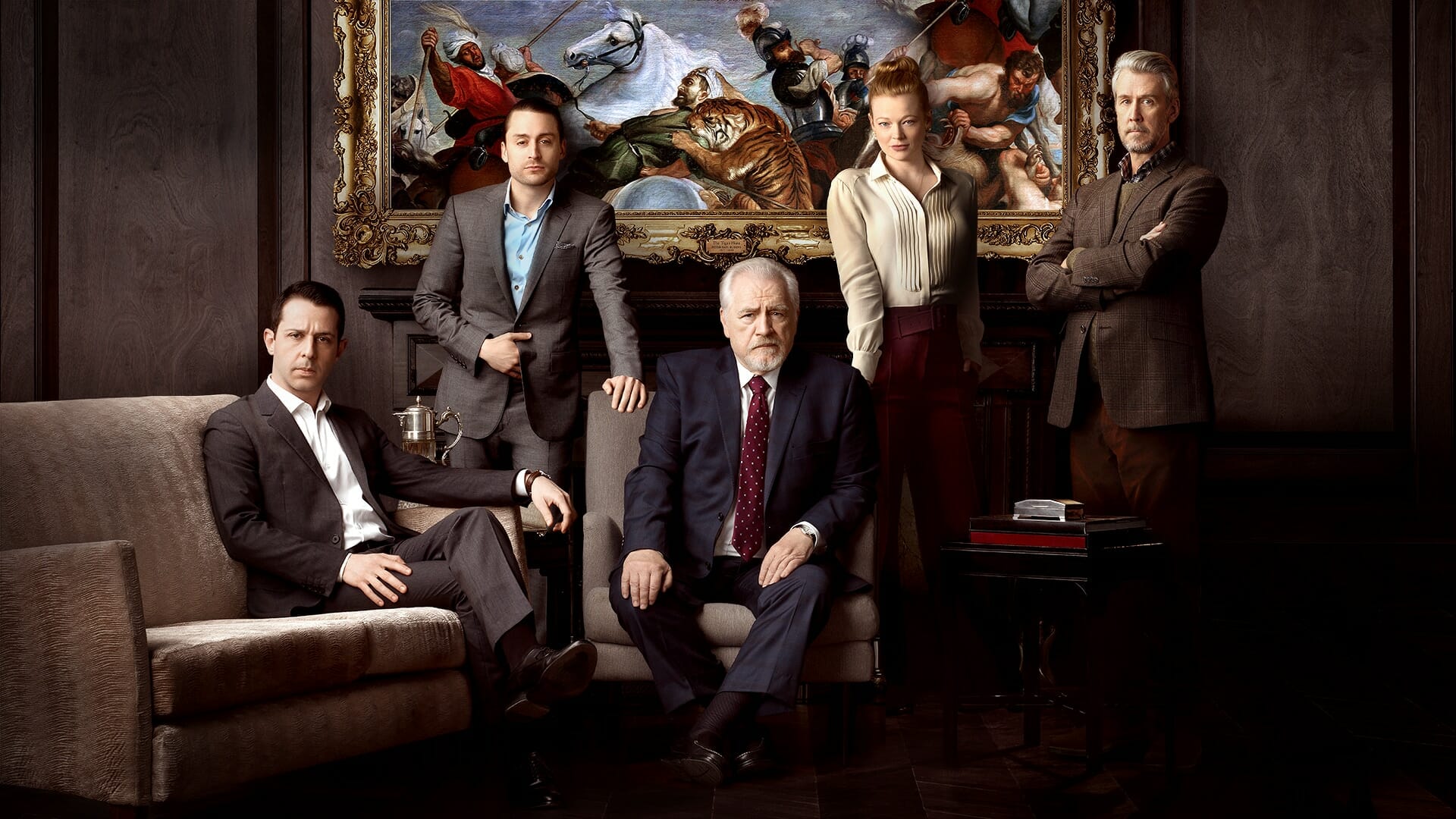 Created by: Jesse Armstrong

Cast: Hiam Abbass, Nicholas Braun, Brian Cox, Kieran Culkin, Peter Friedman, Natalie Gold

Year: 2018-2023

Rotten Tomatoes Ratings: 95%

Streaming Platform: HBO Max
"Succession" is a show that is highly talked about. With captivating four seasons, it has won the hearts of audiences and critics alike. From its excellent writing and top-notch acting to its humor and stunning musical score, the series is truly a masterpiece in every sense. It's no surprise that it's often hailed as one of the best TV shows ever made.
The plot revolves around the wealthy Roy family who are the owners of a global media empire. The show discovers their complex dynamics. With Logan Roy's health refusing to improve, his four children fight for control of the family business. It's a power struggle filled with drama, ambition, and twists that will keep you hooked episode after episode.
Looking for a show that's smart, interesting, and filled with attention-fixing performances? "Succession" is the one to watch. 
46. Somebody Somewhere
Created by: Hannah Bos, Paul Thureen 

Cast: Bridget Everett, Jeff Hiller, Mary Catherine Garrison, Danny McCarthy, Mike Hagerty, Murray Hill, Jane Drake Brody, Jon Hudson Odom, Heidi Johanningmeier

Year: 2022

Rotten Tomatoes Ratings: 100%

Streaming Platform: HBO Max
"Somebody Somewhere" brings a refreshing twist to the simple small-town narrative. Sam is a seemingly typical Kansan who challenges the status quo. Beyond the surface, she wrestles with her identity, loss, and the desire to feel belonged. The series takes you on a journey of self-discovery and connection. Sam finds solace among a group of outsiders who refuse to conform.
This heartwarming story teaches us that it's okay not to fit the mold, and that sometimes, the best communities are made by those who stand out. With relatable problems and genuine characters, "Somebody Somewhere" Attracts with its authenticity and charm. 
45. Love & Death
Directed by: Lesli Linka Glatter, Clark Johnson

Cast: Elizabeth Olsen, Jesse Plemons, Lily Rabe, Patrick Fugit, Krysten Ritter, Tom Pelphrey

Year: 2023

Rotten Tomatoes Ratings: 63%

Streaming Platform: HBO Max
Love & Death is based on a true story. This series takes us in the past. The story is set in the late 1970s in Wylie, Texas. In the city of Wylie, Candy Montgomery, who is a seemingly typical housewife, discovers herself in the middle of a scandal that leads to a shocking crime. 
The plot surrounds Candy's affair with her church friend, which spirals into a tragic killing, putting her up for a trial. Elizabeth Olsen's stellar performance as Montgomery adds extra spice of drama to the series. The show focuses on the crime, and the humanity behind Montgomery's actions.
For the Fans of true crime stories this series is definitely for you all. With an uncommon angle and strong performances, "Love & Death" is a series you won't want to miss. 
44. White House Plumbers
Directed by: David Mandel

Cast: Woody Harrelson, Justin Theroux, Lena Headey, Domhnall Gleeson, Judy Greer, Kim Coates, Toby Huss

Year: 2023

Rotten Tomatoes Ratings: 70%

Streaming Platform: HBO Max
In the thrilling world of "White House Plumbers" political interests meet real-life drama. This series dives deep into the Watergate scandal, unfolding the layers of secrets that brought down a presidency. E. Howard Hunt and G. Gordon Liddy, the cunning masterminds behind the Watergate break-in, lead us through an attention catching journey of power, corruption, and consequences that follows. 
The series aski uncovers a high-stakes game that eventually leads to the downfall of President Richard Nixon. With twists and turns that mirror the wildest thrillers, "White House Plumbers" is worth watching. For anyone fascinated by political history and the untold stories that shape our world, this series is perfect. 
43. Unicorn: Warriors Eternal
Directed by: Genndy Tartakovsky

Voices of: Hazel Doupe, Demari Hunte, Tom Milligan, Paul Tylak

Year: 2023

Rotten Tomatoes Ratings: 100%

Streaming Platform: HBO Max
"Unicorn: Warriors Eternal," A great animated show where a threatening darkness creeps through the rough streets of industrial London. This series is about Unicorn, which is a group of heroes who discover themselves reborn in teenage bodies. Melinda is a skilled sorceress, Seng is a cosmic monk, and Edred is a fierce warrior elf.
They all are caught in a net of deformed memories and weakened magical abilities. With the help of their steam-powered robot, Copernicus, they must join forces to unwind the enigmatic threads of their past and present. As they unveil the secrets that lead them towards confronting an ancient menace, their journey becomes one of courage, unity, and unbreakable bonds.
"Unicorn: Warriors Eternal" Provides the audience with a splendid blend of mystery, magic, and friendship. These elements make it a series worth watching. 
42. Warrior
Directed by: Jonathan Tropper

Cast: Andrew Koji, Olivia Cheng, Jason Tobin, Dianne Doan, Kieran Bew, Dean Jagger, Joanna Vanderham, Tom Weston-Jones, Hoon Lee

Year: 2019

Rotten Tomatoes Ratings: 93%

Streaming Platform: HBO Max
Explore the world of 1870s San Francisco with the fantastic series "Warrior." In this journey join Ah Sahm who is a martial arts genius. He journeys from China to find his sister. But fate plans things other ways, leading him into the clutches of a mighty tong in Chinatown during the Tong Wars. 
With breathtaking and genuine martial arts sequences and a gripping storyline, "Warrior" takes you on a ride through the dangerous streets of historic San Francisco. Watch Sahm navigates the intricate web of power struggles and cultural clashes.
41. Ten-Year-Old Tom
Directed by: Steve Dildarian

Cast: Steve Dildarian, Byron Bowers, Edi Patterson, Todd Glass, Ben Rodgers, Erik Griffin, Gillian Jacobs

Year: 2021

Rotten Tomatoes Ratings: 92%

Streaming Platform: HBO Max
A beautiful Animated sitcom which portrays the real-world problem of a young boy. 
In the world of Tom, life is definitely not as simple as it looks. Every time he steps out of his house, he has to face grownups who are nothing like role models. He greatly struggles throughout his day. He battles against the bad vibes that surround him. From parents who are ready to sue at the drop of a hat, to bus drivers peddling drugs, and even band teachers eyeing his mom, it's an intense ride for Tom. I guess many can relate to this situation. 
In this coming-of-age tale, Tom's journey is a ride of challenges and temptations. The story sketches the ups and downs of living in a world where influences aren't always positive. With a unique blend of humor and lessons, the series shines a light on the dark side of growing up and the battles that young minds have to go through.
40. The flight attendant
Directed by: Steve Yockey
Cast: Kaley Cuoco, Michiel Huisman
Year: 2020
Rotten Tomatoes Ratings: 97%
Streaming Platform: HBO Max
Kaley Cuoco spouts her directing skills in her dark comedic thriller as the hard-partying flight attendant Cassie Bowden. On the flight from Bangkok, they meet an attractive passenger in first class, Alex Salov (Michiel Huisman), and spend the night with him. Cassie freaks out after finding her murdered in her bed beside her. And she runs. She is now facing serious trouble at the hands of both shrewd businesses and law enforcement.
The funny twisting storyline makes The Flight Attendant an easy binge. But that depth of story and appealing characters makes this an outstanding episode on HBO Max. The flight attendant is a wonderful comedy series and one of the best HBO max shows.
39. Our Flag means death
Directed by: David Jenkins
Cast: Rhys Darby, Taika Waititi
Year: 2022
Rotten Tomatoes Ratings: 89%
Streaming Platform: HBO Max
Rhys Darby plays the high-spirited Stede Bonnet who abandons his family for the captainship of a pirate ship. It was hilarious. Under Bonnet's management, the show's ship-going crew is far from the tough, swashbuckling group you would encounter with something like Pirates of the Caribbean. They spend their downtime hand-sewing, and they enjoy a well-written script. There was a good deal of laughter. Game of Thrones viewers can find Hodor actor Kristian Nairn among his crew, and the series is currently directed by Taika Waititi as Blackbeard.
Pirates have finally become cool again, but not in the manner anyone else would have imagined, thanks to Our Flag Means Death. Although it isn't quite realistic to claim that this program is "What We Do in the Shadows, with pirates," getting Rhys Darby and Taika Waititi back on screen together is always going to be a winning combination. But it's not simply the lack of a mockumentary structure that sets this show apart from anything else they've done together before.
38. The other two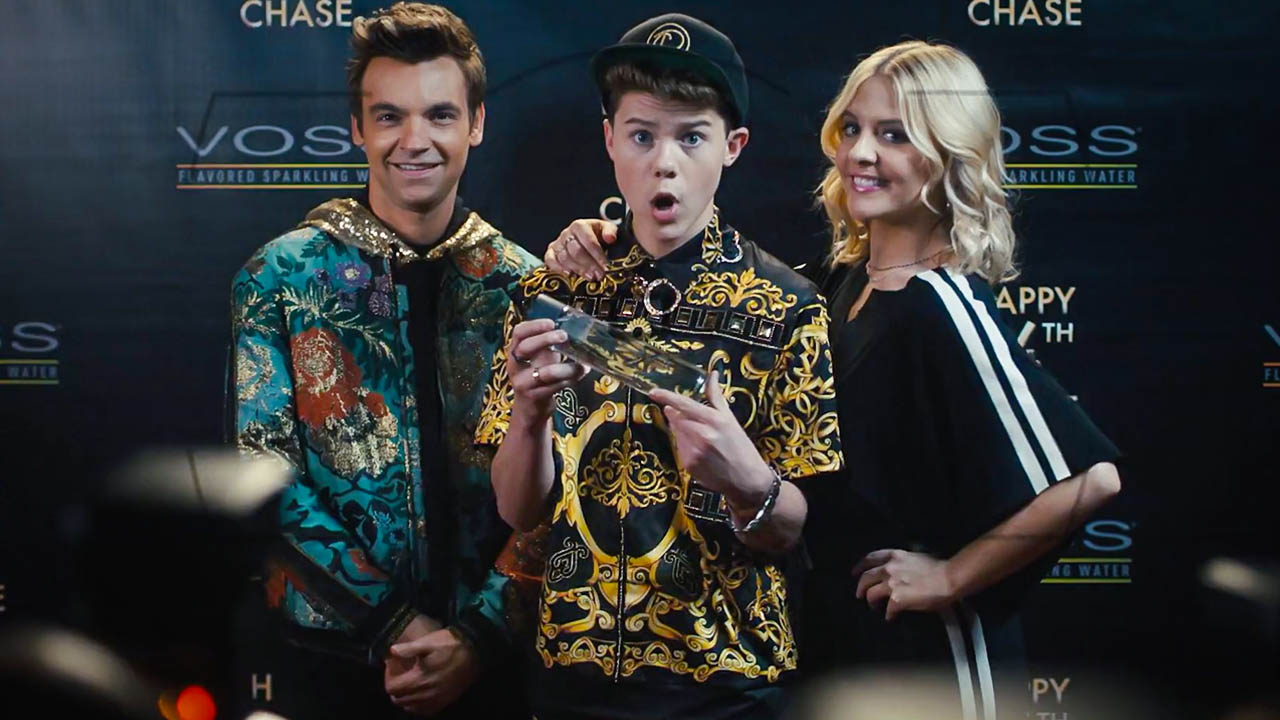 Directed by: Chris Kelly
Cast: Heléne Yorke, Drew Tarver, Case Walker, Ken Marino
Year: 2019
Rotten Tomatoes Ratings: 94%
Streaming Platform: HBO Max
This comedy of fame wasn't a huge success, as it had aired on Comedy Central, and many have not seen it. I'm hoping the show will find another audience because it is genuinely funny. One of the HBO max original series.
One of HBO Max's content: The Other Two contains a remarkable number of useful comedies and a tremendous amount of heart, as well as a brutally ruthless take on the show business that consumes much more of our attention.
The Other Two is a show about relatives, relationships, and aspirations, anchored by an award-winning performance whilst also Molly Shannon as their good-hearted mother, created by erstwhile SNL head authors Chris Kelly and Sarah Schneider. It is puns dense in the proud tradition of succession like 30 Rock, but at its center is a show about family, connections, and ambition, created by erstwhile SNL head columnists Chris Kelly and Sarah Schneider.
37. Lovecraft Country
Directed by: Misha Green
Cast: Jurnee Smollett, Jonathan Majors, Aunjanue Ellis, Courtney B. Vance, Wunmi Mosaku, Abbey Lee, Jamie Chung, Jada Harris, Michael K. Williams
Year: 2020
Rotten Tomatoes Ratings: 88%
Streaming Platform: HBO Max
To understand the supernatural scars of the NBC drama, it must be true. Similar to its NBC series sister Watchmen, Lovecraft Country is a racial commentary. In the 1960s Jim Crow era in the US, the characters faced various monsters, including supernatural and racist. Lovecraft Land centers on Atticus Freeman (Jonathan Majors).
The two go on a road trip with friends Letitia and Hackney. go look for his missing father. They come across vampire-like creatures and threatening officers along the way. One of the HBO max-created series, it is produced by warner bros tv studios. This paranormal activity drama, which juxtaposed Lovecraftian creatures and Jim Crow America, was delivered in all of its categories.
36. Hacks
Directed by: Jen Statsky
Cast: Jean Smart, Hannah Einbinder
Year: 2021
Rotten Tomatoes Ratings: 100%
Streaming Platform: HBO Max
The legendary Jean Smart is portrayed in the popular comedy nerd series. Smart is a renowned Las Vegas comedian who has been thrown into a pool to deliver wrinkly looks as she faces the challenge of reaching a young audience or disappearing from obscurity. The pair are working together to refresh her writing material. This is a perfect balance between the snares and humor of a funny comedy with humor and a quirky couple's humor.
The chemistry and banter between Einbinder and Smart are amazing and entertaining, and the show can seamlessly go from biting dark humor and sarcasm to raw emotion on the fly, with Smart providing a wonderful portrayal of a lady who's been through the wring and found a way to endure (and thrive). This HBO Max exclusive is hilarious, but it also has a lot of passion and is a gripping serialized tale — but it has already been approved for a second season.
35. Starstruck
Directed by: Alice Snedden
Cast: Rose Matafeo, Nikesh Patel
Year: 2021
Rotten Tomatoes Ratings: 94%
Streaming Platform: HBO Max
This HBO max series isn't only a fantastic comedy show, but that is one of its best qualities. Starstruck is a film produced by Matafeo (who is also a stand-up comedian) and Snedden that flips your script on the typical rom com while maintaining the same number of fuzzy sensations throughout. Matafeo plays Jessie, a twenty-something New Zealand ex-pat living in England who is aimless in her life; when she meets famed movie actor Tom Kapoor (Patel) by chance, the two become inextricably bound on a journey that appears driven to keep bringing them together across the seasons.
Starstruck will surely deliver both on the romance and the comedy fronts, and, fortunately, it's already been extended for a second season, This Is one of the finest HBO max shows.
34. The Righteous Gemstones
Directed by: Danny McBride
Cast: Danny McBride, Adam DeVine, Edi Patterson
Year: 2019
Rotten Tomatoes Ratings: 84%
Streaming Platform: HBO Max
This hysterical drama highlights an extremely dysfunctional family of prominent televangelists called Gems. In the first series, the family is blackmailed, and hilarious antics ensue. John Goodman plays Eli the patriarch of Eli's family and Danny McBride, Edi Patterson, and Adam Delvin also give up the challenge. HBO has completed its third season with the show.
In the HBO show The Righteous Gemstones, Danny McBride focuses on televangelism, focusing on the eponymous Gemstone family. The humor of The Righteous Gemstones derives from the show peeping behind the curtain of that kind of celebrity household and exposing every one of the dirty deeds they conduct to stay in God's good graces: McBride plays the eldest Gemstone child Jesse, a family man with a sinister side in The Righteous Gemstones.
The Righteous Gemstones is indeed a lot of fun to see, combining some King Lear-level relationship drama with some of the caustic, surreal humor we appreciated on previous McBride-HBO films Assistant Principals and Eastward and Down.
33. Euphoria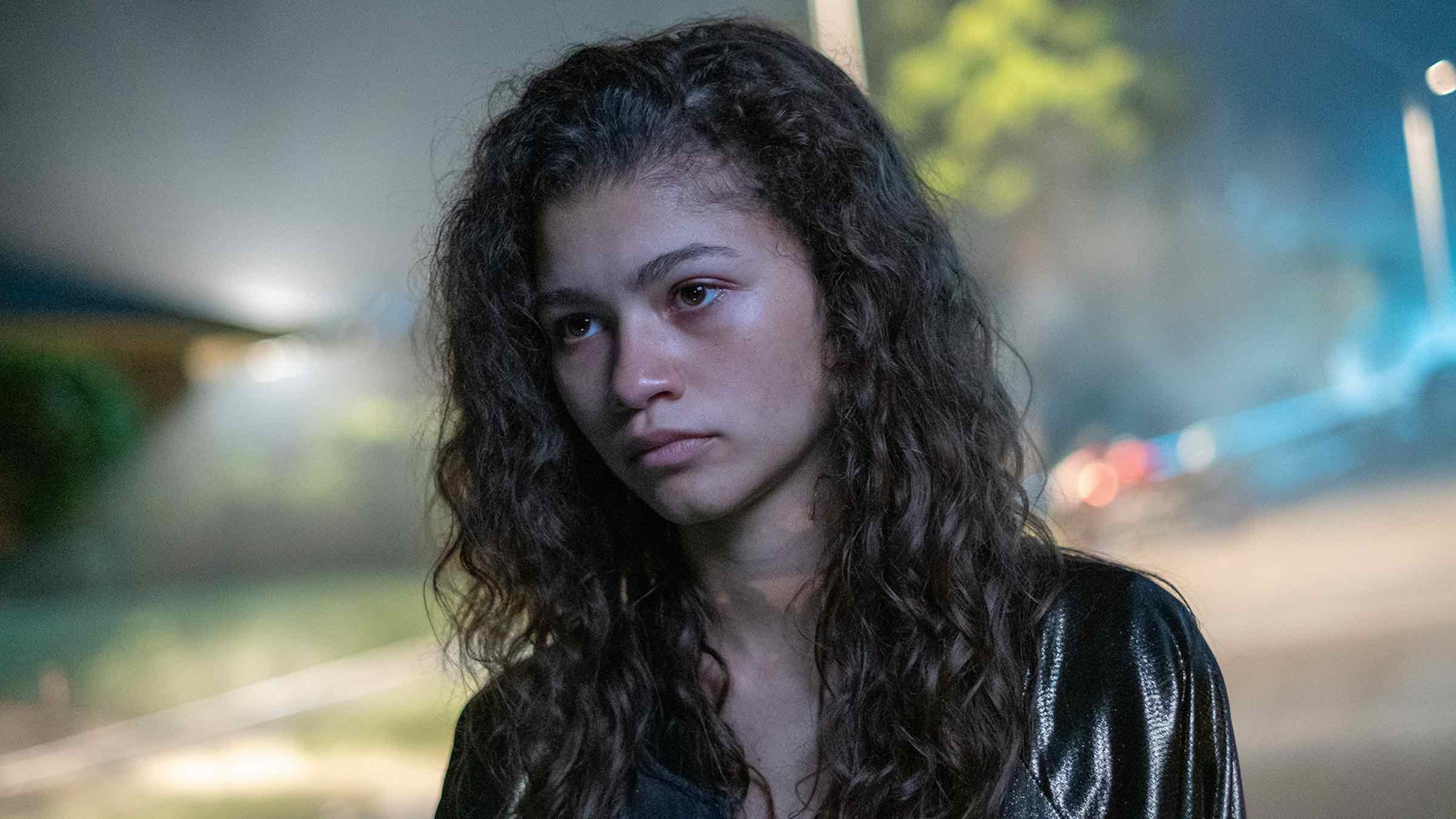 Directed by: Sam Levinson
Cast: Zendaya, Maude Apatow, Angus Cloud, Eric Dane
Year: 2019
Rotten Tomatoes Ratings: 88%
Streaming Platform: HBO Max
Euphoria returns for its third season on HBO. Despite having many fans this visually stunning series is no wonder. Stay with Dune star Zendaya, playing Rue. Mare Sheehan is a local policing detective who is investigating a teen girl who was stabbed. Sheehan's own life is marred with personal struggles, including divorce and her son's murder. It has two seasons.
Few shows have connected with their intended audience as quickly and vividly as HBO's original dramedy Euphoria.
Zendaya leads an all-star cast of young up-and-comers, with the director of Assassination Nation bringing his sharp style and talent for surprising revelations to freshen up the tired coming-of-age stories. Despite the article, Euphoria strips away that feel-good coating that so many beloved teen novels have, opting for an uncensored look at what it's like to be a youngster in the form of internet bullying, hookup apps, and cultural pornification.
32. The sex lives of college girls
Directed by: Justin Noble
Cast: Pauline Chalamet, Amrit Kaur, Reneé Rapp
Year: 2021
Rotten Tomatoes Ratings: 97%
Streaming Platform: HBO Max
The sex lives of college girl's documentary are based on four teens enrolled in a Vermont college. The College Newcomers are a diverse team and can handle love as they choose to do. The show is entertaining and bingeable and is bolstered by the chemistry among its male and female characters. Modern teen comedy featuring dirty experiences and hilarious characters who did an award-worthy performance. It is a showbiz comedy.
Mindy Kaling appears to have backed into a corner this same market just on teen comedy-drama body of work these days; first, there was Never Have I Already, which bears some resemblance to the best source of its lead Maitreyi Ramakrishnan (as narrated by John McEnroe), and by correlation, The Sex Lives of College Girls begins to feel like the natural next step in uncovering the internal conflicts and interpersonal issues that possess a certain generation.
Maybe it was more like Never Have I Ever's an older sister, who's graduated from high school and now faces challenges that no amount of high school could have prepared her for. The success of HBO's Max, which was just extended for a second season, is also dependent on the quality of the cast.
31. Peacemaker
Directed by: James Gunn
Cast: John Cena, Danielle Brooks
Year: 2003
Rotten Tomatoes Ratings: 94%
Streaming Platform: HBO Max
For those who loved Gunn's irreverent band DC. It turns out he still has the voice, has another task for saving the planet, and has a completely different team of misfits on his team.
Peacemaker was devised by Gunn after noticing Cena's dramatic abilities while shooting The Suicide Squad, and he wrote all episodes while finishing the movie during the COVID-19 outbreak. It is a superhero genre-based series inspired by Cena's acting in The Suicide Squad.
30. Dawson Creek
Directed by: Kevin Williamson
Cast: James Van Der Beek, Katie Holmes
Year: 1998
Rotten Tomatoes Ratings: 74%
Streaming Platform: HBO Max
The Dawson Creek teen drama is not just defined as teen drama but also teen drama in general. There is nothing that compares to those of us that watched our friends from Capeside all week as they negotiated life's difficulties. It is a new period drama.
Dawson's Creek wasn't just a teen drama that inspired a generation; it was a teenage drama. For some of us who saw our favorite Capeside adolescents manage life, romance, loss, and everywhere in between every week — even after they departed for school and had to cope with a whole new set of adult concerns — there is nothing that also compares. The most exciting aspect of this show's return to streaming is that HBO Max has paid for the classic Paula Cole theme tune to be reintroduced (albeit a slightly different recorded version). If you don't want to wait to relive the highs and lows of Dawson and Joey vs. Pacey and Joey.
29. Infinity Train
Directed by: Jill Daniels, Alen Esmaelian
Cast: Ashley Johnson, Jeremy Crutchley (voice actor)
Year: 2019
Rotten Tomatoes Ratings: 100%
Streaming Platform: HBO Max
Are there any cartoonists out there? All four seasons of Infinity Train examine complex themes through a character-centric storyline. The first season follows the young girl Tulip Olsen as she tries to cope with her recent death. She also tries to travel a seemingly endless train whose riders all have unknown psychological problems and are traumatized by their experiences.
Can I take the train? Clearly in solving them. Dark challenges and amazing animation are filmed in a way, unlike anything you haven't seen before. No children or pets are allowed. The fourth season focuses on those problems and solving them. It is the best animated series on streaming services.
28. Harry Potter 20th Anniversary: Return to Hogwarts
Directed by: Casey Patterson, Eran Creevy
Cast: Daniel Radcliffe, Emma Watson
Year: 2022
Rotten Tomatoes Ratings: 93%
Streaming Platform: HBO Max
Emotionally reunited casting has become a specialty for HBO Max. The streaming machine had everyone laugh at friends' reunion and now they'll do that to the Harry Potter franchise.
To commemorate the 20th anniversary of the release of The Sorcerer's Stone in 2001 the show brings together cast members Chris Columbus to discuss their magic films. JK Rowling is also in attendance. Of course, it was a big draw seeing three leading actors again – Emma Watson & Rupert Grint. They worked together and they have all remained young.
27. Game of Thrones
Directed by: D.B. Weiss
Cast: Kit Harington, Emilia Clarke, Maisie Williams
Year: 2011
Rotten Tomatoes Ratings: 90%
Streaming Platform: HBO Max
Winter is coming. Winter has passed by for eight months on HBO. But today's an excellent opportunity to watch this film first, if you're new to HBO Max or if you're already an HBO Subscriber. If you have not yet seen Game of Thrones, you probably know very little: Game of Thrones is the most recent monoculture in history. millions of people were watching the drama and reliving memories from their lives. Most people are probably familiar with the disappointing ending. It is the most popular HBO series.
So, yes, Game of Thrones concluded on a sour note. However, failing to land doesn't take away from what made the program so amazing in the first place, and re-watching the first few seasons is still a blast. In the fictitious country of Westeros, where everyone attempts to take the Iron Throne and control all kingdoms, the fantasy epic depicts the in-fighting among empires.
There's also the threat of ice zombies, but some people take it more seriously than others. This is a massive piece of broadcast filmmaking – we've never had such theatrical scope applied to a TV program before or since, as well as the personalities are complexly written and enormously captivating, especially during the first few seasons.
26. Friends
Directed by: David Crane and Marta Kauffman
Cast: Jennifer Aniston, Courteney Cox, Lisa Kudrow
Year: 1994
Rotten Tomatoes Ratings: 82%
Streaming Platform: HBO Max
No one said that our life would go so well. It has not been our days, our weeks and our months, or even our holidays. Sadly, the pandemic hasn't been noticed and we all know friends. When Netflix ceased streaming its beloved sitcom in 2020 everyone groaned. This content will continue to dominate HBO Max. Relive Ross and Rachels's first kiss (and famous 'break-out') on all Thanksgiving episodes! And PIEOT. All of them are here for us during the quarantine. Kelly Woo.
This was a novel concept for a sitcom when it first aired in 1994; most half-hour comedies focused on families, not friends. But this NBC sitcom struck a chord with the American public, bonding because, despite the characters' cartoonishness, their difficulties and emotions were relatable. The notion that you don't have everything sorted out somewhere in your twenties was captured perfectly by this show. Even if you think you have everything figured out, seeing Rachel, Phoebe, Monica, Chandler, Joey, and Ross has been through peaks and troughs is therapeutic and strangely comfortable.
25. Succession
Directed by: Jesse Armstrong
Cast: Hiam Abbass, Nicholas Braun
Year: 2018
Rotten Tomatoes Ratings: 94%
Streaming Platform: HBO Max
This second season is an example in the genre of "rich people who are fascinating in their horrifying horrors". They were terrible — and my heart goes to them all. The story starts with Kendall throwing his father under the corporate bus after a cruise ship scandal. Naturally, it means war, and Logan and Kendall try to bring in the troops. Usually, Shiv and Roman had separate plans. This season features new faces including Alexander Skarsgard and Adrien Brody.
Every individual on Succession is indeed a five-alarm garbage factory with their right, and you'll end up loving them as if they were your own family. The uber-rich Roy family with their real estate empire Waystar Royco is the focus of Jesse Armstrong's one-percenter dark comedy. When patriarch Logan Roy (Brian Cox, wielding the phrase "fuck off" like a baseball bat) falls ill, vultures swoop in, including Logan's plotting children Kendall (Jeremy Strong), Shiv (Sarah Snook), and Roman (Brian Cox, wielding comedy phrase "fuck off" like a baseball bat) (Kieran Culkin).
This show takes off and never looks back after a (literally) wobbly first episode, turning into a backstab-filled pleasure with more memorable quotes than most conventional comedies. The rest of the cast is outstanding. The writing is razor-sharp enough to pierce the skin.
24. Looking
Directed by: Michael Lannan
Cast: Jonathan Groff, Frankie J. Alvarez
Year: 2021
Rotten Tomatoes Ratings: 90%
Streaming Platform: HBO Max
Looking is a badly underappreciated jewel in HBO's crown, to Jonathan Groff going to lead a toasty and witty impressive collection of gay men trying hard to make it in San Francisco. That's a slice-of-life epic journey brimming with a public persona, authenticity, and soulful accomplishments, but some of the most good-looking dramedy camerawork you'll ever see.
The show feels like this has always been and will continue to exist forever, despite just having two seasons and a closing movie, a tribute to how seamless, pure, and simple yet complex the show's vision and aesthetics are. It was frequently unfavorably compared to buzzier HBO shows like Girls or Sex and the City throughout its first run (2014-2016). Looking, on the other hand, wears a "slice of life family drama" like a gaudy fur coat.
This isn't to say that the filmmaking of Looking isn't noteworthy — indie auteur Andrew Haigh is indeed an executive producer and instructs many of the episodes, and his opulent handheld vibes combined with some of the best television color correction I've ever seen result in an inviting and completely original series of images. Look no further than the Looking for an amazing gem of quietly wonderful LGBTQ+ storytelling.
23. Raised by Wolves
Directed by: Aaron Guzikowski
Cast: Amanda Collin, Winta McGrath
Year: 2020
Rotten Tomatoes Ratings: 83%
Streaming Platform: HBO Max
Raised on Wolves should satisfy people who like to spend time with Ridley Scott in the real world. Two androids try to establish atheist colonization of the new Earth, and a war with a religious order kills the Earth. They eventually find controlling their thoughts a challenging challenge. As executive producer, Scott directed the first two episodes of the series.
There was blood, great performances, and a strong leadership team for Amanda's "mother." It has the first season and the second season in the series.
22. Barry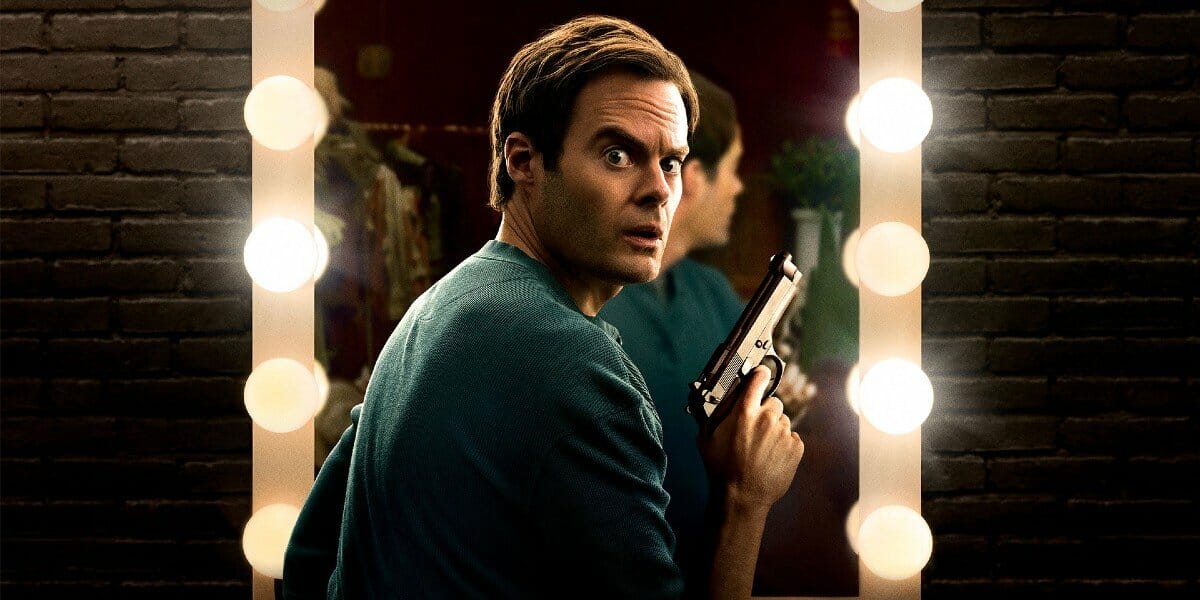 Directed by: Bill Hader and Alec Berg
Cast: Bill Hader, Henry Winkler
Year: 2018
Rotten Tomatoes Ratings: 91%
Streaming Platform: HBO Max
Barry leaves a hotel room with dead bodies. Barry has a bad attitude toward life and his unorthodox job, but his journey is modified when he arrives in Los Angeles for a performance in an acting class. He features plenty of violent violence and a deeply troubling character that leans into dark comedy. But it's funny too — it has a third series coming out on May 25. You can expect to see the best scenes from Haders' acting teacher Henry Winkler.
21. High Maintenance
Directed by: Ben Sinclair
Cast: Ben Sinclair
Year: 2016
Rotten Tomatoes Ratings: 95%
Streaming Platform: HBO Max
High Maintenance had a strange path to HBO Max, starting as an impartial web series before switching to a different format as just half-hour humor on HBO, but that aptly describes the whimsical nature of sometimes this gorgeous, sometimes pretty funny, and always mega show about many of the customers of an easygoing Manhattan dope fiend (Ben Sinclair).
Because of the series' quasi-anthology structure (and co-creator Katja Blichfeld's former employment as a casting agent), the guest cast includes Dan Stevens, Amy Ryan, Hannibal Buress, Max Jenkins, Heléne Yorke, Yael Stone, Michael Cyril Creighton, Gaby Hoffmann, and others. You'll like to inhale if you have a chance to take a lengthy hit of High Maintenance.
Read More: The Best Movies on HBO Max Which You Can't Miss
20. Insecure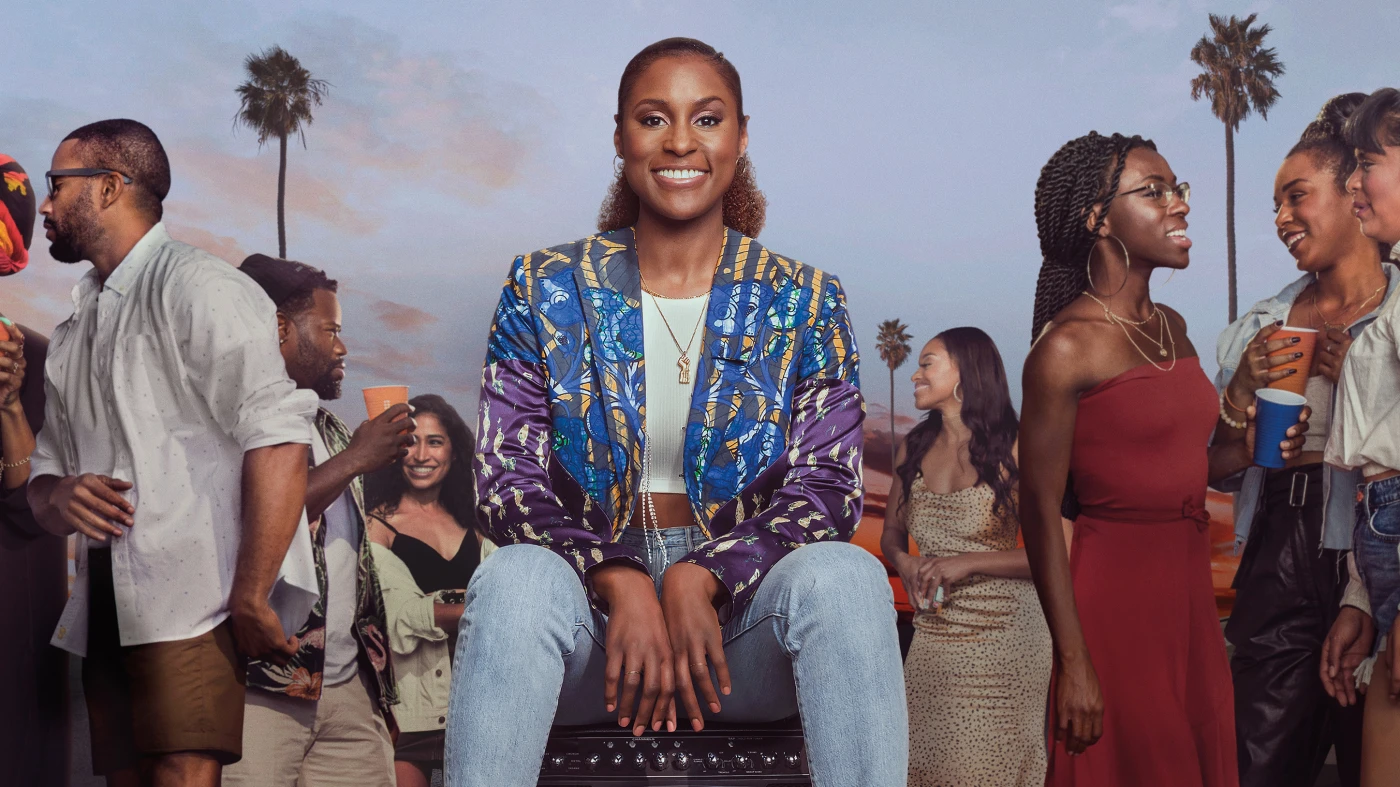 Directed by: Issa Rae and Chris Wilmore
Cast: Issa Rae, Jay Ellis
Year: 2016
Rotten Tomatoes Ratings: 97%
Streaming Platform: HBO Max
With her HBO comedy Insecure, Issa Rae made a strong and immediate proclamation as one of the sharpest and most insightful voices in the game right now. She's also an always charismatic leading lady, playing a young African American woman negotiating the discomfort of romance, life, being black in America, and trying to come to terms with yourself before you evolve into (or at least toward) consciousness.
It's seductive and hilarious, and Rae is a wise writer who understands that the more precise you get, the more and more general your story gets. Haleigh Foutch (Haleigh Foutch).
19. Mr. Pickles
Directed by: Will Carsola
Cast: Will Carsola, Dave Stewart
Year: 2003
Rotten Tomatoes Ratings: N/A
Streaming Platform: HBO Max
Mr. Pickles is an Adult Swim animated comedy series developed by Will Carsola and Dave Stewart.
Mr. Pickles, a demonic border collie dog, lives in the quaint, old-fashioned town of Old Town with the Hammond family and their naive and intellectually challenged 6-year-old son Tommy. Tommy, the parents, and whomever Mr. Pickles tolerates – except Tommy's grandpa – spend all their time romping through Old Town, while Mr. Pickles covertly kills and mutilates his numerous victims.
Mr. Pickles is known for reassembling and resurrecting his victims, who subsequently live in his secret bunker and serve him. Mr. Pickles restores some order to the world by going on a violent rampage against individuals who endanger his son, get in his way, or annoy him.
18. The Glided age
Directed by: Julian Fellowes
Cast: Christine Baranski, Cynthia Nixon
Year: 2022
Rotten Tomatoes Ratings: 79%
Streaming Platform: HBO Max
The extra-long debut (ticking in at 80 minutes) released this month may be a trek, but it's almost required when you consider the ensemble cast of luminaries above. The Gilded Age has many of the same elements as Fellowes' novel — tea parties, lavish balls, disloyal lady's maids — but it focuses on a specific period of American history and the rise of riches among Manhattan's families, as well as who wish to be part and the in. It also has a set of guest stars.
17. The white lotus
Directed by: Mike White
Cast: Murray Bartlett, Connie Britton
Year: 2021
Rotten Tomatoes Ratings: 89%
Streaming Platform: HBO Max
It has an ensemble cast. Imagine what Forgetting Sarah Marshall would be like if Midsommar and Hereditary auteur Ari Aster collaborated on it. This HBO television series premiered in the summer of 2021 and follows several guests at the tropical White Lotus Hotel for over a week.
In the manner of Downton Abbey, this program also examines the viewpoint of the resort's employees, comparing the wealthy guests' attitudes and biases with those who are employed to serve them. The whole season is filled with suspense (the very first show reveals that somebody dies, but you don't find someone until the conclusion), yet it's darkly funny and insanely captivating.
16. Curb your enthusiasm
Directed by: Larry David
Cast: Larry David and Jeff Garlin
Year: 2020
Rotten Tomatoes Ratings: 92%
Streaming Platform: HBO Max
Curb Your Enthusiasm is among the best comedy business series of all time if you're looking for something fun and a little awkward. Larry David created the sitcom not long before he left Seinfeld, and it stars him as a fictionalized version of himself in everyday yet sympathetic settings. Each episode is completely unscripted, and the plot is typically ridiculous.
Larry gets hooked into assisting a stranger with a move, or Larry says anything unpleasant to his best friend's wife – but David's reaction and performance are so hilarious it hurts. Come for such a way of humor, with over five seasons, but stick for Season 7's production of a real Seinfeld reunion show. Executive producers are Larry David and Jeff Garlin.
15. Rick and Morty
Directed by: Justin Roiland and Dan Harmon
Cast: Justin Roiland, Sarah Chalke
Year: 2005
Rotten Tomatoes Ratings: 94%
Streaming Platform: HBO Max
Rick and Morty seem to have no right to be as amazing as it is, but that's what happens when Dan Harmon's immaculate narrative genius meets Justin Roiland's uncontrolled (and hilarious) anarchy. The premise is simple: a crazy researcher and his grandson embark on intergalactic adventures using technology that the grandfather built and improved.
This is a science fiction show that takes its science fiction very seriously, and episodes frequently work on numerous levels. Sure, there's the plot itself, but there's generally some type of meta-textual theme that Harmon and Roiland are delving into as well. They're challenging or mocking some well-worn stereotype, all while treating the show's characters' darkness very seriously. That's one of the things that makes.
14. Search Party
Directed by: Sarah Violet-Bliss
Cast: Alia Shawkat, John Reynolds
Year: 2016
Rotten Tomatoes Ratings: 96%
Streaming Platform: HBO Max
When you combine the film Clue and the HBO series Girls, what do you get? The answer is Search Party, a fantastic TBS sitcom. Search Party is a film written by Sarah Violet-Bliss & Charles Rogers of Fort Tilden, as well as Michael Showalter of The Big Sick.
It follows four twenty-somethings residing in Brooklyn who are on the lookout for a friend who has inexplicably vanished. As the play progresses, it becomes evident that Hunt Party isn't simply a search for just a missing individual, but also a hunt for a sense of individuality or purpose — two strangely unique aspects being in the early to mid-twenties. The Search Party is promoted to "Seriously Great" status.
owing to the performances of Alia Shawkat, John Reynolds, Meredith Hagner, and John Early, who all embody distinct facets of the Millennial generation and give some very humorous specifics to the comedy's treasure.
13. The Comeback
Directed by: Lisa Kudrow and Michael Patrick King
Cast: Lisa Kudrow and Malin Akerman
Year: 2005
Rotten Tomatoes Ratings: 73%
Streaming Platform: HBO Max
If you're seeking a hidden gem, go not unlike the Comeback. Lisa Kudrow, fresh off the conclusion of Friends, starred in this close to the end half-hour comedy sitcom that premiered in 2005. She plays a former TV star who already has a secondary role in a hit sitcom, although this time as the "kooky aunt" rather than as the main character. The Comeback, which premiered in film and television format before Modern Family, is a humorous, cringe-worthy story about a woman's quest to capture her own "comeback" in a visual format, only for everything to go wrong.
The sitcom was canceled after a season but was resurrected in 2014 for something like an eight-episode second season, which continued up with Kudrow's character in the present. The comeback is underappreciated. One of the finest HBO comedies.
12. Sex and the City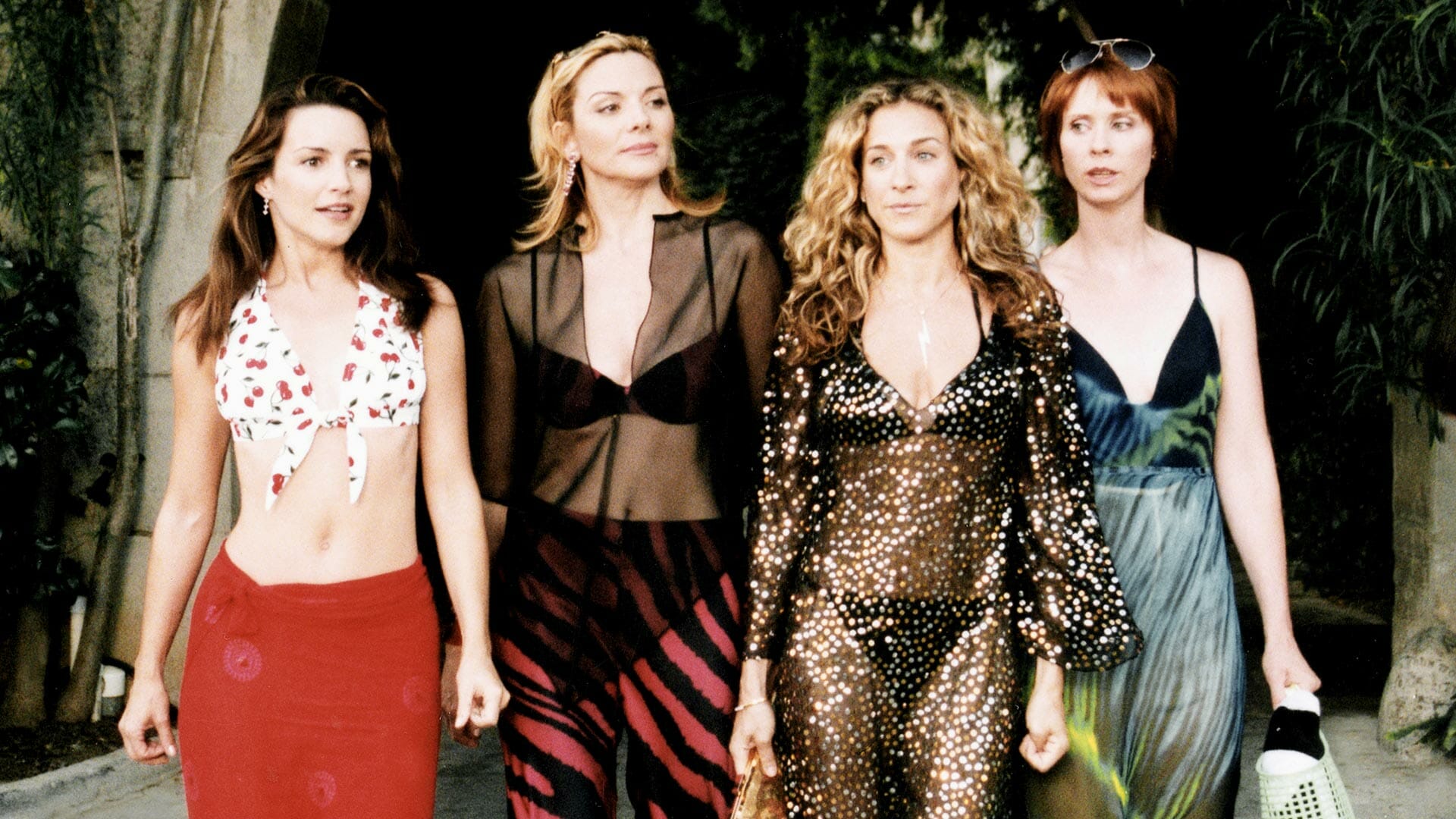 Directed by: Darren Star
Cast: Sarah Jessica Parker, Kim Cattrall
Year: 1998
Rotten Tomatoes Ratings: 70%
Streaming Platform: HBO Max
Sex and the City, inspired by Candace Bushnell's 1997 book of the same title, was partially responsible for launching HBO into its main cable channel position more than 20 years ago. Sex and the City is an adult frolic through the wild and strange world of dating, centered on Nyc columnist Carrie Bradshaw (Sarah Jessica Parker) and her three good friends (played by Kim Cattrall, Cynthia Nixon, and Kristin Davis). Even though the dating game has evolved dramatically since Sex and the City initially aired in the late 1990s and early 2000s, this HBO-created show, uh, the quaint approach is to finding love within Big Apple is still a lot of fun.
Carrie and her pals have all played various stereotypes of the young woman searching for her man at one point or another, and witnessing her go through all the ups and downs of dating is just as entertaining and ludicrous now as it was when it first aired.
11. The Fresh Prince of Bel-Air
Directed by: Susan Borowitz
Cast: Will Smith, James Avery, Janet Hubert
Year: 1990
Rotten Tomatoes Ratings: 83%
Streaming Platform: HBO Max
This is a tale about why The Fresh Prince of Bel-Air is among the greatest network television sitcoms of all time. Fresh Prince, which was co-created by Quincy Jones, the musical genius, made a career out of Will Smith, who portrays a replica of himself who is going through a culture shock.
Will grew up on the streets of Philadelphia (specifically, West Philadelphia), but is sent to reside with his wealthy family in Bel-Air, California. Uncle Phil (James Avery), Aunt Viv (Janet Hubert-Whitten, then Daphne Maxwell Reid), Carlton (Alfonso Ribeiro), Hilary (Karyn Parsons), Ashley (Tatyana M. Ali), and, of course, Geoffrey the butler (Joseph Marcell) – this great group of personalities provide quite the new family for Will.
It's a joy to watch them interact with one another, challenge one another, encourage each other to smile, and support each other to grow. The Fresh Prince is a rare '90s sitcom that merits both its ridiculous flights of imagination (Jazzy Jeff getting tossed out the door eternally) and its heart-wrenching moments ("How come he doesn't want me?" forever) in equal measure. And, wow, is Mr. Smith a superstar?
10. The Leftovers
Directed by: Tom Perrotta
Cast: Justin Theroux, Carrie Coon
Year: 2014
Rotten Tomatoes Ratings: 91%
Streaming Platform: HBO Max
"Let the mystery be," says the second season's opening credits, and this is the key to appreciating The Leftovers. The Leftovers, although coming from Lost co-creator and Prometheus co-writer Damon Lindelof, isn't interested in answering the primary issue of its plot. Instead, it focuses on the characters, creating an almost overwhelming sense of empathy. The series is set in the shadow of a catastrophic incident in which 2 percent of the total of the world's population vanished in an instant.
The show, as the headline indicates, focuses on individuals who are left behind, but it makes little attempt to explain where they went or why they departed. As a result, the story keeps us immersed in the brains of its personalities, and these personal characteristics are fascinating.
This seems to be a show that, season after season, reinvents itself. Season 1 is a little "doom and gloom"-y, as it is set in New York City, but Season 2 cheers things up by moving the scene to Texas, and the outrageously grandiose Season 3 is mostly set in Australia. Carrie Coon, who plays a lady whose entire family vanished during the "Sudden Departure," provides one of the greatest performances in living memory. It is admired by the modern audience.
9. Luther
Directed by: Neil Cross
Cast: Idris Elba, Ruth Wilson
Year: 2010
Rotten Tomatoes Ratings: 88%
Streaming Platform: HBO Max
Idris Elba's rise from "that guy from The Wire" to dominant Online sweetheart has been sluggish, but the BBC crime thriller may have played a small but significant role in that. The show, which stars Idris Elba as the protagonist private investigator (who gets to use his speaking voice for once), was instantly captivating thanks to the electric cat-and-mouse dynamic of both him and Alice (a pre-The Infidelity Ruth Wilson), a lovely savant who also occurs to be a misanthropic murderer, from the start.
Wilson's presence on the program was inconsistent, and it was never the same sans Alice. Luther, on the other hand, is required viewing for fans of crime drama and/or Idris Elba's face.
8. Los Espookys
Directed by: Julio Torres
Cast: Bernardo Velasco, Julio Torres, Ana Fabrega
Year: 2019
Rotten Tomatoes Ratings: 100%
Streaming Platform: HBO Max
Some shows seem to be tailor-made for you. Los Espookys is a great luxury indeed, a hilarious, exuberant, sassy comedy about a bunch of goobers who love horror with all their hearts. The show follows a group of friends who convert their passion for the macabre into a business by staging bizarre and surreal events. It stars an amazing ensemble of scene-stealers. Do you need a crustacean to boost tourism? Do you want to arrange an inheritance using the Haunted House method?
Are you looking for an extraterrestrial autopsy to amaze your bosses? Make a call to Los Espookys. The show, however, doesn't simply nail the elevated, B-movie style; it also has a strange streak, which includes a transdimensional mirror and an alien.
7. Oz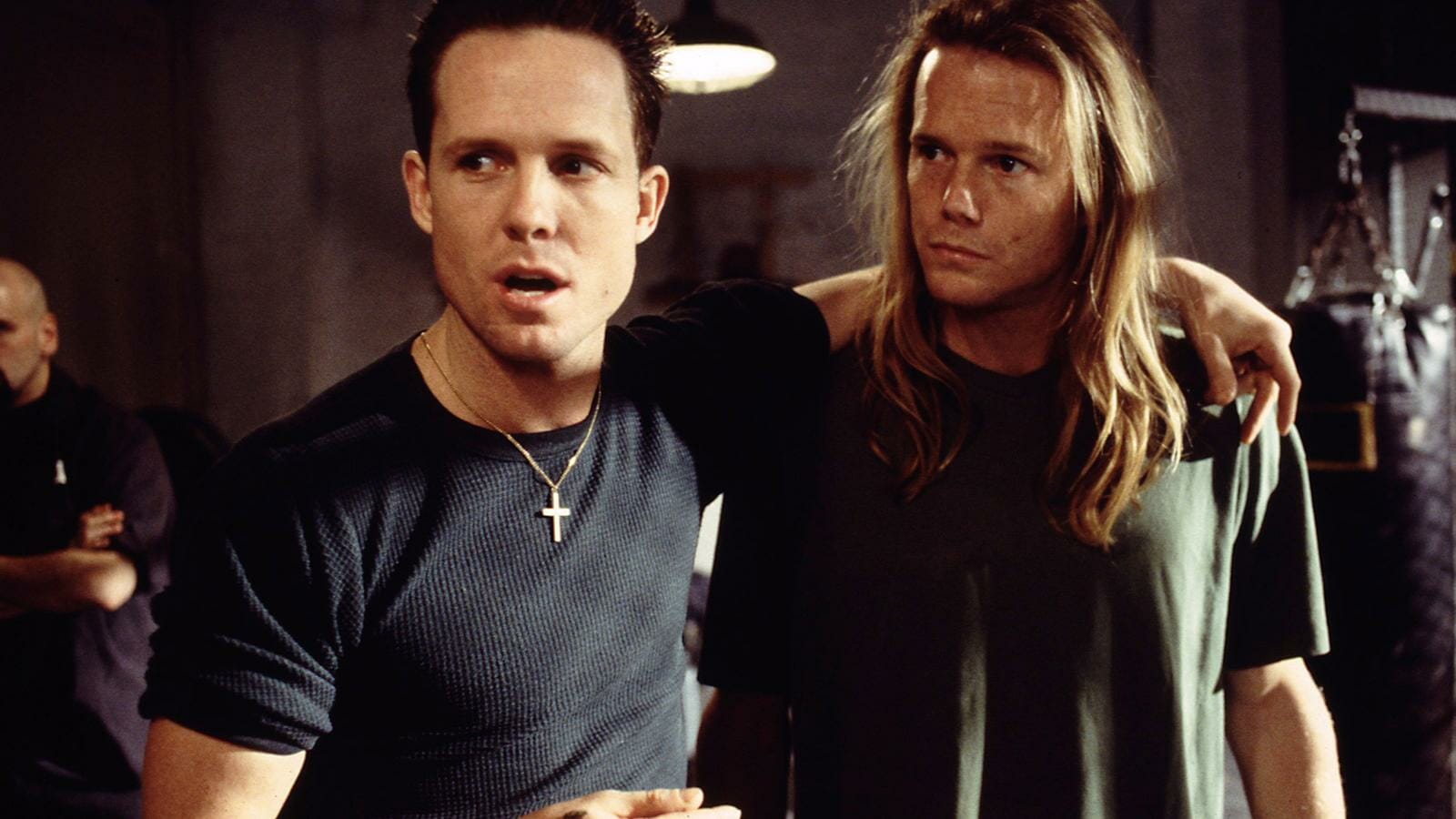 Directed by: Tom Fontana
Cast: Ernie Hudson, Adewale Akinnuoye-Agbaje, Kirk Acevedo
Year: 1997
Rotten Tomatoes Ratings: 92%
Streaming Platform: HBO Max
Oz was HBO's first deliberate attempt at prestige television drama, two years before The Sopranos, and it may still be one of the most visceral and powerful series accessible on HBO Max today. Set in a fictional maximum-security prison complex experimental unit, the series featured a large ensemble of potential stars as inmates rotated around through "Emerald City" (for both good and bad reasons).
It's not easy to see, but on the strength of two excellent achievements — Harold Perrineau as Augustus Hill, the devoted narrator, and J.K. Simmons as the achingly cruel convict Vernon Schillinger — Oz is well worth your time.
6. Robot Chicken
Directed by: Seth Green, Matthew Senreich
Cast: Various
Year: 2005
Rotten Tomatoes Ratings: N/A
Streaming Platform: HBO Max
Robot Chicken is one of the few shows that has mastered the art of pop culture parody. This perennial stop-motion favorite, which first aired on Adult Swim, is evocative of watching kids play about their Star Wars toys – if the kids in question had filthy brains and a staggering amount of pop culture references at their disposal. The frenetic pace of the various sections only adds to the hilarity provided by a varied writing team, which has been running off over and over for 15 years.
5. The O.C.
Directed by: Josh Schwartz
Cast: Ben McKenzie, Adam Brody
Year: 2003
Rotten Tomatoes Ratings: 71%
Streaming Platform: HBO Max
If you like teen dramas and haven't seen The O.C. yet, you're in for a real treat. Between 2003 and 2007, the FOX series told the story of a juvenile delinquent from the opposite side of the spectrum (Ben McKenzie) who is adopted by a loving (and wealthy) family in Riverside County. He forms a close friendship with his family's showbiz son, is infatuated with the school's popular girl (who has her secrets), and overall fails to fit in with his new school's rich classmates. In its first season, the program tackles some big problems like income disparity and abuse while still cramming in a tonne of stories.
Indeed, the first season's 27 episodes feel like four seasons' worth of plot in one wonderful rush, and while the show failed to match the excitement, it semi-rebooted itself with the fantastic college-set Season 4. If teen tragedies are your thing, The O.C. is must-see.
4. South Park
Directed by: Trey Parker and Matt Stone
Cast: Trey Parker and Matt Stone
Year: 1997
Rotten Tomatoes Ratings: 87%
Streaming Platform: HBO Max
Not only has South Park been on that air since 1997, but Trey Parker and Matt Stone have always been the main motivators behind the show since the beginning. Normally, when a creator leaves a program, it just becomes a shadow of its previous self (see: Family Guy, The Simpsons), not even with South Park. As a result, the characteristic blend of off-color humor and social commentary of this Comedy Central program has evolved throughout time, targeting a variety of key problems, trends, and presidential administrations. The most loved HBO-created animation.
3. Station Eleven
Directed by: Patrick Somerville (based on the book by Emily St. John Mandel)
Cast: Mackenzie Davis, Himesh Patel
Year: 2021
Rotten Tomatoes Ratings: 98%
Streaming Platform: HBO Max
It's reasonable that the last thing you want to see right now, specifically as our current circumstances become increasingly uncertain, is a show about a virus. But, as I've already shown, Station Eleven runs much deeper than that. Yes, we see humanity hobbled by the devastating flu, as well as yes, some scenes may veer dangerously close to reality, but really what sets the above HBO Max adjustment of Emily St. John Mandel's novel apart is the amazingly efficient balance beam walk it pulls off in a contextual sense, balancing comic relief and gravity while never veering away too far in one direction.
A fantastic cast also helps to bring it to life on film. Davis and Lawler stand out as different versions of Kirsten Raymonde at the ages and stages of her life. When the lighting goes out, Station Eleven reminds us not only of the eternal power of art but also of the ways wherein mankind will always join together to establish community.
2. Doctor Who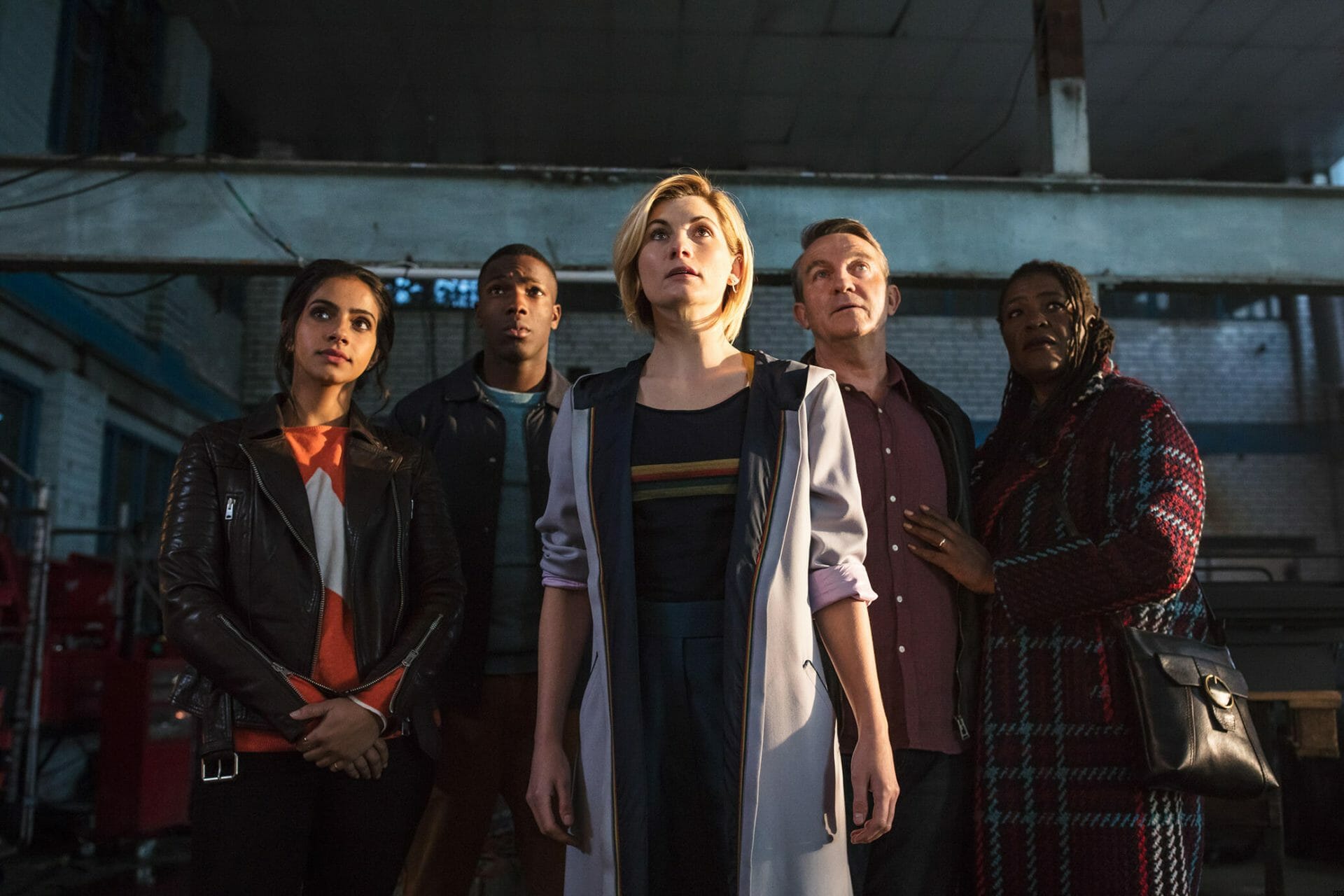 Directed by: Russell T. Davies (relaunch)
Cast: Christopher Eccleston, David Tennant, Matt Smith
Year: 2005
Rotten Tomatoes Ratings:  91%
Streaming Platform: HBO Max
He (or she) has assumed various identities over the years, but one fact has stayed constant: the Doctor is around to make everyone better.
The exhibition has gone through several cast changes since columnist Russell T. Davies splendidly updated the classic proposition for the modern viewers, including the historic judgment to incorporate Jodie Whittaker as the very first female Doctor, but although the quality of something like the series has waned over the years, it still crackles with wonder, imagination, humor, and heart — and the Baddies are still very, really scary.
1. True Blood
Directed by: Alan Ball
Cast: Anna Paquin, Stephen Moyer
Year: 2008
Rotten Tomatoes Ratings: 73%
Streaming Platform: HBO Max
True Blood is based on Charlaine Harris' beloved book series, and while not every season has been good, they are all delightedly wonderful. True Blood is delightfully pulpy and congested with lifeforms (though people left out the seductive were-tiger for reasons I'll never recognize), and while not that each season is good, they all are delightedly delightful. So this is not for the kids, not only because of mentioned horniness but also because it's bloody as hell.
Sounds pretty good for a program and has everyone singing "I want to do evil things with you" for six years in a row during the credits sequence.
This was the list of best shows on HBO max ends. From the Not-Too-Late Show with Elmo to some three seasons series, hope you all loved these amazing HBO max shows.