WarnerMedia's HBO Max has recently gained popularity for highly-rated films streaming online. Best movies on HBO Max have made the streaming service originally started with a payable cable channel service has extended its hands for the benefit of its audience by bringing authentic as well as popular movies within the easy reach of its audience and fans.
It has come up with a promising heart to deliver what is worth Binge-Watch. They have a great collection, a library filled with multiple choices, different genres, themes, and mood associated films to lighten up one's aura.
This huge collection involves some of the very popular, highly rated, and must-watch films. From old classics and cult films to the newly released films, you will find all new sets of films available here.
Now, has reached the point where they are not limited to the content that they produce but has joined hands with warner bros and other studios as well. As the audience, we understand it is a little tough task to make effort in deciding which one to watch first. The fear of missing out on even a single film that can be easily rewatchable is extremely scary, especially to movie lovers. Here, we have come up with a simplistic solution.
As of now with easy access to the internet service, you can directly reach out to blogs or articles, just like this one to seek help in listing out top listed films.
Let's have a sneak peek into the long-listed best movies on HBO Max.
40. You've Got Mail (1998)
Director: Nora Ephron
Writer: Nora Ephron, Delia Ephron
Cast: Tom Hanks, Parker Posey, Meg Ryan, Jean Stapleton, Dave Chappelle, Steve Zahn, Greg Kinnear
IMDb Rating: 6.7/10
Rotten Tomato Rating: 69%
Platform Available: HBO Max, Google Play Movies, Netflix
Another love story with a twist. Where love happens but obstacles come to its path and in the end love wins despite it all. Two bookshop owners fall in love with each other. But, unaware of the fact that they are competing with each other.
39. Collateral (2004)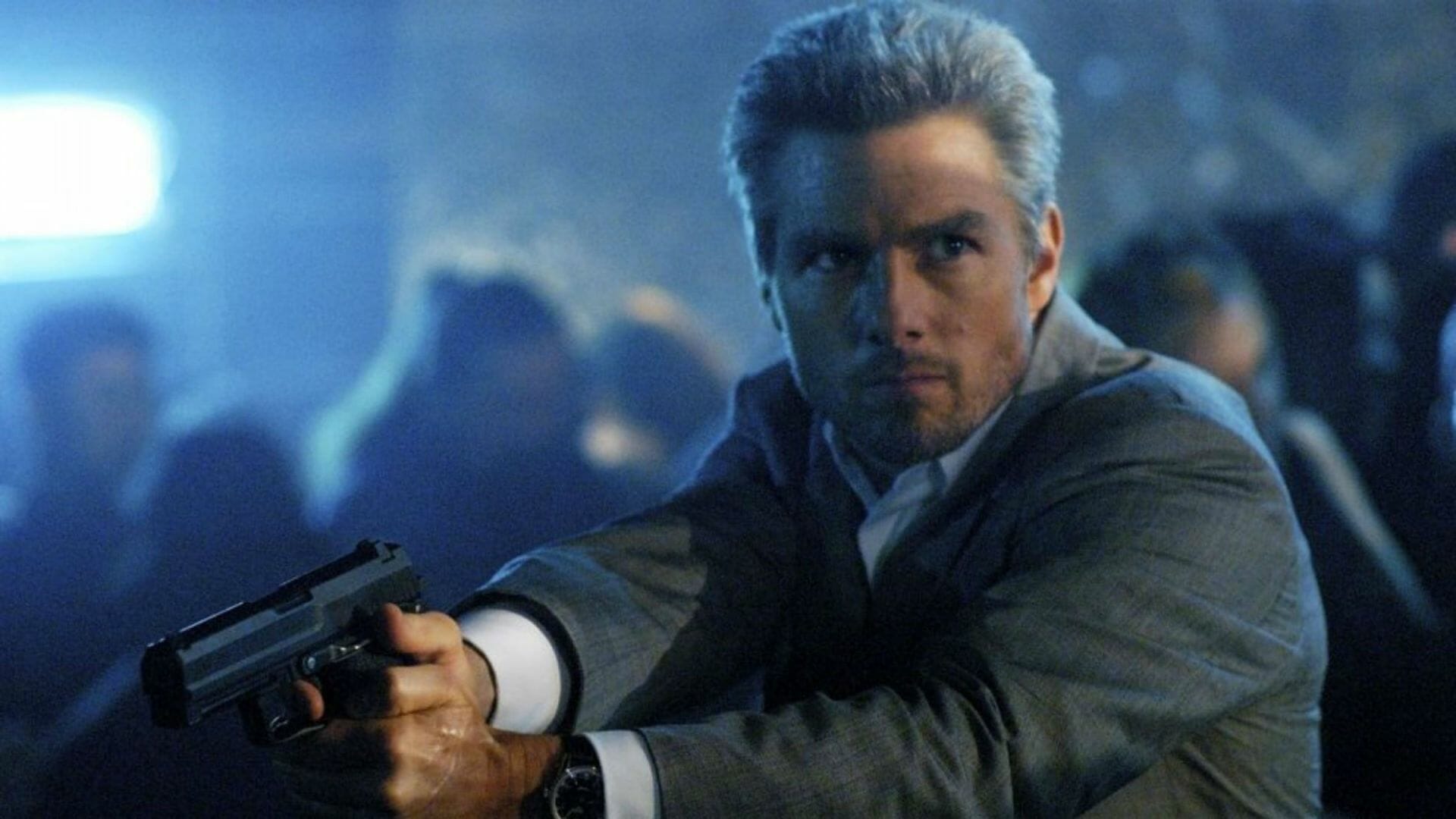 Director: Michael Mann
Writer: Stuart Beattie
Cast: Tom Cruise, Jada Pinkett Smith, Jamie Foxx, Peter Berg, Bruce McGill, Mark Ruffalo
IMDb Rating: 7.5/10
Rotten Tomato Rating: 86%
Platform Available: HBO Max, Amazon Prime Video, YouTube
This is one of the must-watch crime thrillers. The story follows a car driver named Max and his current passenger named Vincent. Soon, Max gets to know that his passenger is heading on a deadly mission.
Max must find out some way to stop Vincent before they commit crime.
38. Best In Show (2000)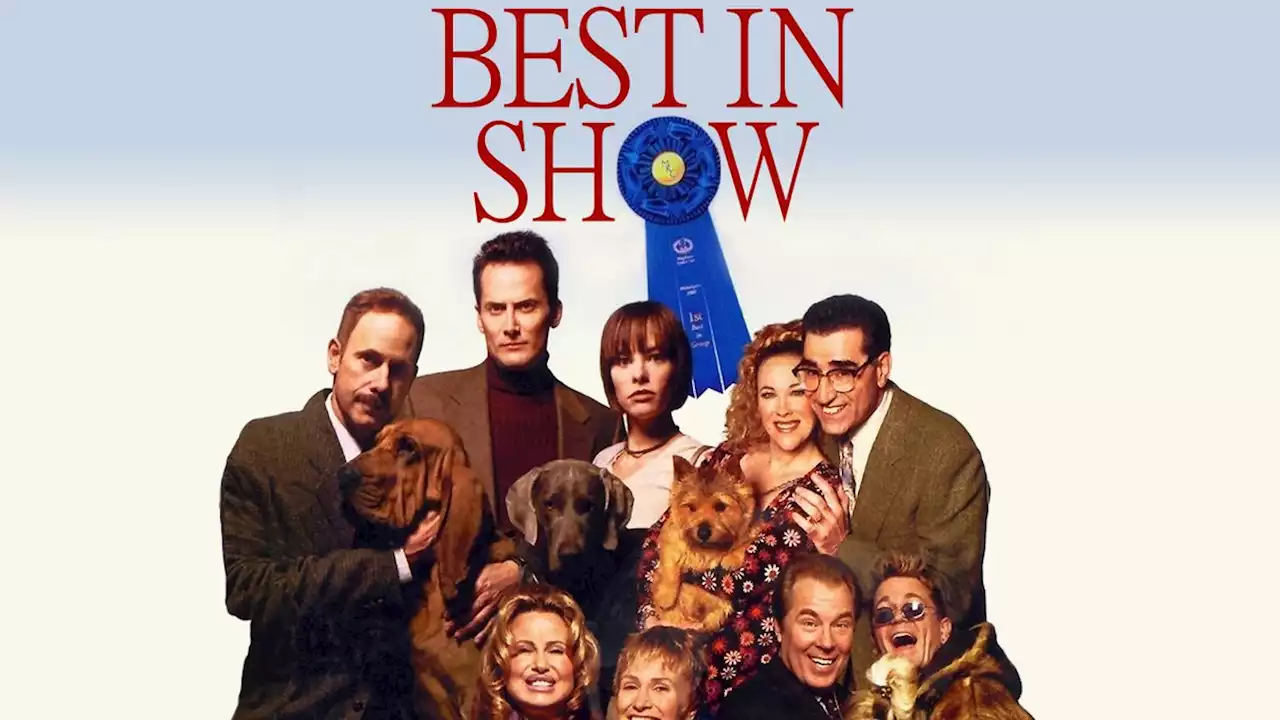 Director: Christopher Guest
Writer: Christopher Guest, Eugene Levy
Cast: Christopher Guest, Jennifer Coolidge, Michael Hitchcock, John Michael Higgins, Jane Lynch, Parker Posey, Eugene Levy, Fred Willard
IMDb Rating: 7.5/10
Rotten Tomato Rating: 93%
Platform Available: HBO Max
An interesting mockumentary comedy film that you will adore and enjoy watching. The dog show owners decide to take up their five dogs to a highly competitive national dog show.
As they travel with a filming crew, they are acquainted with the realistic world of high-class dog shows that happen and the crew shares some of the significance behind the scenes with these owners.
37. Godzilla vs. Kong (2021) 
Director: Adam Wingard
Writer: Max Borenstein, Eric Pearson
Cast: Millie Bobby Brown, Alexander Skarsgard, Brian Tyree Henry, Rebecca Hall, Shun Oguri, Julian Dennison, Kyle Chandler
IMDb Rating: 6.3/10
Rotten Tomato Rating: 75%
Platform Available: HBO Max, Amazon Prime, YouTube
Godzilla, the king of the monsters and evil is set to destroy the whole planet Earth with his wrath and power. This is where an urgent appeal is made to bring King Kong from his containment zone.
He is ordered to crawl deep into the hollow Earth and protect it from this massive destruction.
36. The French Dispatch (2021) 
Director: Wes Anderson
Writer: Wes Anderson
Cast: Adrien Brody, Benicio del Toro, Lea Seydoux, Tilda Swinton, Timothee Chalamet, Frances McDormand Jeffrey Wright, Lyna Khouri
IMDb Rating: 7.2/10
Rotten Tomato Rating: 75%
Platform Available: HBO Max, Disney Hotstar+, YouTube, Google Play Movies
The film is seen as not exact but closely connected to a true-life story. This is a comedy film, here to engage its audience completely. When an American magazine outpost a love letter in the french dispatch, this causes several stories to come up. The main message of the film is to clear the vision or be into attention to the extraordinary ghost stories that are often printed or published worldwide.
35. The Aviator (2004) 
Director: Martin Scorsese
Writer: John Logan
Cast: Leonardo DiCaprio, Kate Beckinsale, Cate Blanchett, Alan Alda, Alec Baldwin, Jude Law
IMDb Rating: 7.5/10
Rotten Tomato Rating: 86%
Platform Available: HBO Max, Amazon Prime Video, YouTube, Google Play Movies
We cannot say that this is an original film completely, but most of its events are very closely connected to true life events. Howard Hughes is a well-known genus mind tycoon but his life is spinning due to his mental illness. Despite his intelligent mind, he suffers, fighting with his past. This also causes them to shatter his career in pieces.
What is his destiny? What is going to happen to him after all? These and more such answers are hidden in the film.
34. In The Heights (2021) 
Director: John M. Chu
Writer: Quiara Alegria Hudes
Cast: Corey Hawkins, Anthony Ramos, Leslie Grace, Melissa Barrers, Jimmy Smits
IMDb Rating: 7.3/10
Rotten Tomato Rating: 94%
Platform Available: HBO Max, Amazon Prime Video, YouTube, Google Play Movies
This is an amazing opportunity to experience a Broadway musical, a perfect classic musical drama as Jon M. Chu stars his extraordinary talent at directing this film. The story follows the urgent urge of a man named Usnavi who owns a story in Washington Heights.
He wants to return to his homeland, but it seems that his simple wish has to cross many obstacles to turn into reality.
33. When Harry Met Sally (1989) 
Director: Rob Reiner
Writer: Nora Ephron
Cast: Meg Ryan, Carrie Fisher, Billy Crystal, Bruno Kirby
IMDb Rating: 7.7/10
Rotten Tomato Rating: 91%
Platform Available: HBO Max, Amazon Instant Video, Vudu
Sometimes, uniting with your life partner takes time, from months to years. It is well said, when it is meant to happen, it will happen. Harry and Sally met, and become friends, a bond was created, but life separated their paths. They weren't hoping for a reunion, but life happened when it has to happen.
After a gap of five years, they got the chance to meet, rekindle their bond and finally give it all a proper thought. It is us together? A sweet love story, where fate plays its twist and turns. Stays silent, but works its magic in full force when it is meant to happen.
32. The Birdcage (1996)
 Director: Mike Nichols
Writer: Elaine May
Cast: Gene Hackman, Robin Williams, Nathan Lane, Dianne Wiest
IMDb Rating: 7.2/10
Rotten Tomato Rating: 81%
Platform Available: HBO Max, Spectrum TV, VUDU, Redbox, Prime Video, The Roku Channel
This film has received much appreciation already from the audience. Which makes it gain brownie points to be a part of this very list. The film has installed spellbinding dialogues, a new era message, and a lovable story.
The main message given through this film is the acceptance of one's own as well as another person's complete identity.
31. The Suicide Squad (2021) 
Director: James Gunn
Writer: James Gunn
Cast: Idris Elba, Margot Robbie, Joel Kinnaman, Sylvester Stallone, John Cena, Jai Courtney, Viola Davis, Peter Capaldi
IMDb Rating: 7.2/10
Rotten Tomato Rating: 90%
Platform Available: HBO Max, Amazon Prime Video, YouTube, Google Play Movies
This is one of the latest released fantasy and action-themed based films, Suicide squad warner bros. A powerful team of supervillains seems to be corrupted by a government agent. These villains are set to leave for Corto Maltese to join a team Suicide squad. This deal was sealed by promising reduced sentences to these villains.
Read More: The Best Classic Movies on HBO Max To Watch Right Now
30. Oblivion (2013) 
Director: Joseph Kosinski
Writer: Michael deBruyn, Karl Gajdusek
Cast: Tom Cruise, Andrea Riseborough, Morgan Freeman, Olga Kurylenko, Nikolaj Coster-Waldau, Zoe Bell, Melissa Leo
IMDb Rating: 7/10
Rotten Tomato Rating: 53%
Platform Available: HBO Max, Hulu (Free Trial)
If your ultimate search is a serious sci-fiction, this is it. The film is an amazing portrayal of what capacity a science fiction film can hold.
Jack harper, faces troubled dreams very frequently. One such one where he is usually stuck is where he sees an anonymous woman appearing in those of his troubled dreams. Eventually, we will find him saving this woman's life in reality.
The film has an amazing cast: such as Tom Cruise, great direction, and excellence in every point is shining throughout the film.
29. Willy Wonks & The Chocolate Factory (1971)
Director: Mel Stuart
Writer: Roald Dahl
Cast: Gene Wilder, Peter Ostrum, Jack Albertson, Rou Kinnear, Leonard Stone, Denise Nickerson, Dodo Denney
IMDb Rating: 7.8/10
Rotten Tomato Rating: 91%
Platform Available: HBO Max, YouTube, Google Play Movies
No one, no one ever should miss watching this comfy movie. Kids to an adult, who don't love chocolates? Everyone loves. This film welcomes you to the magical world of chocolates. A factory owner giveaway five children the opportunity to have chocolates for their whole lifetime.
Charlie with four of those kids steps into the factory with enthusiasm. But, as soon as the film moves forward, a trap is being revealed. It will be interesting to see what happens in the end.
28. The Maltese Falcon (1941) 
Director: John Huston
Writer: John Huston
Cast: Mary Astor, Humphrey Bogart, Peter Lorre, Gladys George, Lee Patrick, Barton MacLane, Sydney Greenstreet
IMDb Rating: 8/10
Rotten Tomato Rating: 100%
Platform Available: HBO Max, Amazon Instant Video, Vudu, Google Play
Describing a fictional falcon, the film is headed toward Sam Spade's adventures of running from the villains who are looking for him and his mysterious search for a statuette. This is one of those mysterious films that have no hurry to reveal what is deep-rooted and hidden. It is going to be fun to go with what the movie has to offer. Make your guesses, but at the same time prepare for surprises.
27. The Hangover (2009) 
Director: Todd Phillips
Writer: Scott Moore, Jon Lucas
Cast: Ed Helms, Bandley Cooper, Justin Bartha, Zach Galifianakis, Heather Graham, Jeffrey Tambor
IMDb Rating: 7.7/10
Rotten Tomato Rating: 79%
Platform Available: HBO Max, Netflix, Amazon Prime Video
Bachelor parties are the favorite part to celebrate the wedding. But, it is funny when this party goes wrong. Doug, a bachelor, along with his three best men heads toward celebrating his bachelorette party. The night happens to be fine until these three best men wake up the next day with a high hangover.
Heads are spinning but as soon as they realize that Doug is missing, they come back to their senses. What follows next needs to be discovered by watching the entire film.
26. Breaking The Waves (1996) 
Director: Lars von Trier
Writer: Lars von Trier, Peter Asmussen
Cast: Stellan Skarsgard, Emily Watson, Jeans-Marc Barr, Adrian Rawlins, Sandra Voe, Udo Kier, Phil McCall, Robert Robertson
IMDb Rating: 7.8/10
Rotten Tomato Rating: 85%
Platform Available: HBO Max, Criterion Channel
Love stories are not always as simple and straight leading to the happy ending road but one should never give up is the hidden message. Bess and Jan fall in love but when an unfortunate accident leads Jan to become paralyzed. He realizes that he can not satisfy Bess. Hence, he suggests she meet new men to satisfy herself.
25. Jurassic Park Trilogy (1993)
Director: Steven Spielberg,
Writer: David Koepp, Michael Ceichton
Cast: Am Neill, Jeff Goldblum, Laura Dern, Bob Peck, Richard Attenborough, BD Wong, Martin Ferrero
IMDb Rating: 8.2/10
Rotten Tomato Rating: 92% & 91%
Platform Available: HBO Max, YouTube
Jurassic Park is a fictional film, an American action movie. It is a series of films exploring the adventures of the world of dinosaurs. These dinosaurs as projected in the film are a threat to the survival of every human being.
The film explores the world of these dinosaurs by advancing a theme-based park and various related attraction points. This theme park seems realistic and adventurous.
24. The Great Gatsby (2013) 
Director: Baz Luhrmann
Writer: Baz Luhrmann, Craig Pearce
Cast: Leonardo DiCaprio, Carey Mulligan, Tobey Maguire, Jason Clarke, Joel Edgerton, Elizabeth Debicki, Isla Fisher
IMDb Rating: 7.2/10
Rotten Tomato Rating: 48%
Platform Available: HBO Max, YouTube, Google Play Movies
Usually, we question the idea of watching a film that is the adaption of a best-selling book and struggle to decide between the book and the film. Here, this popular adaption proves to be the right match.
Jay Gatsby and his lifestyle have been hidden until a world war I veteran, when introduced to Jay is thrilled and attracted to his charming way of living life.
23. The Seventh Seal (1957)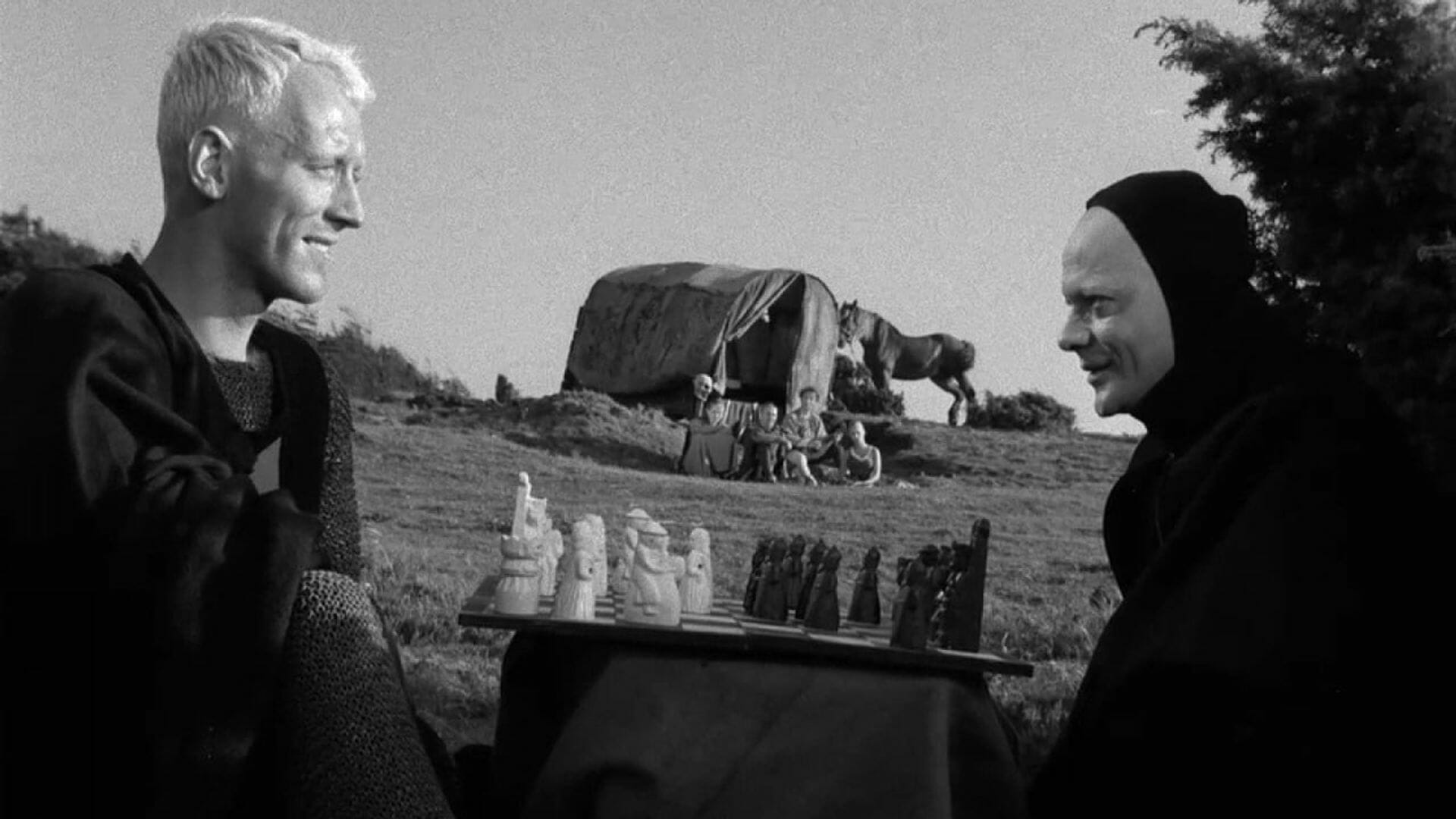 Director: Ingmar Bergman
Writer: Ingmar Bergman
Cast: Bengt Ekerot, Max von Sydow, Gunner Bjornstrand, Inga Landgre
IMDb Rating: 8.1/10
Rotten Tomato Rating: 94%
Platform Available: HBO Max, Netflix
For all the adventure lovers, fantasy favorites, and thrillers, this is the best picture. A story that tells the tale of a Knight who encounters Death. It seems that his life along with the life of those who are closely associated with him is at high risk. He has to take a final call. He bravely steps up and challenges Death for a chess game. This game will decide the fate of his life and the life of those closely connected to him.
22. Harry Potter & The Prisoner Of Azkaban (2004) 
Director: Alfonso Cuaron
Writer: Steve Kloves
Cast: Rupert Grint, Daniel Radcliffe, Robbie Coltrane, Emma Watson, Richard Griffiths, Michael Gambon, Gary Oldman, Fiona Shaw, Timothy Spall
IMDb Rating: 7.9/10
Rotten Tomato Rating: 90%
Platform Available: HBO Max, Amazon Prime Video
A great list of top-rated films without any Harry Potter movie can never be declared as 'complete'. No matter what is your age, gender, mood, or interest, you must ensure to not miss out on this magical fantasy film. Harry, a wizard along with his friends Hermione and Ron faces various battles and enemies who are determined to kill him.
But, Harry isn't any ordinary young boy, it isn't going to be easy to fight him. With every battle he fights, his powers strengthen and he becomes more powerful as a wizard.
21. Ocean's Eleven (2001) 
Director: Steven Soderbergh
Writer: Ted Griffin
Cast: George Clooney, Andy Garcia, Matt Damon, Brad Pitt, Julia Roberts
IMDb Rating: 7.7/10
Rotten Tomato Rating: 83%
Platform Available: HBO Max, Amazon Prime Video
Ocean's Eleven is popularly known as a thrilling heist movie. A heist film that follows the adventures of Danny Ocean, a well-known gangster, who forms a strong leading team of eleven men to steal money from multiple casinos residing in Las Vegas. One major reason behind his aiming three specific Casinos is that the owner of these casinos is his rival. One thing about this film is guaranteed, that is it is worth watching. Undeniably, it is the best picture made as a heist film.
Read More: The Best Sci-Fi Movies on HBO Max To Watch Right Now
20. City Lights (1931)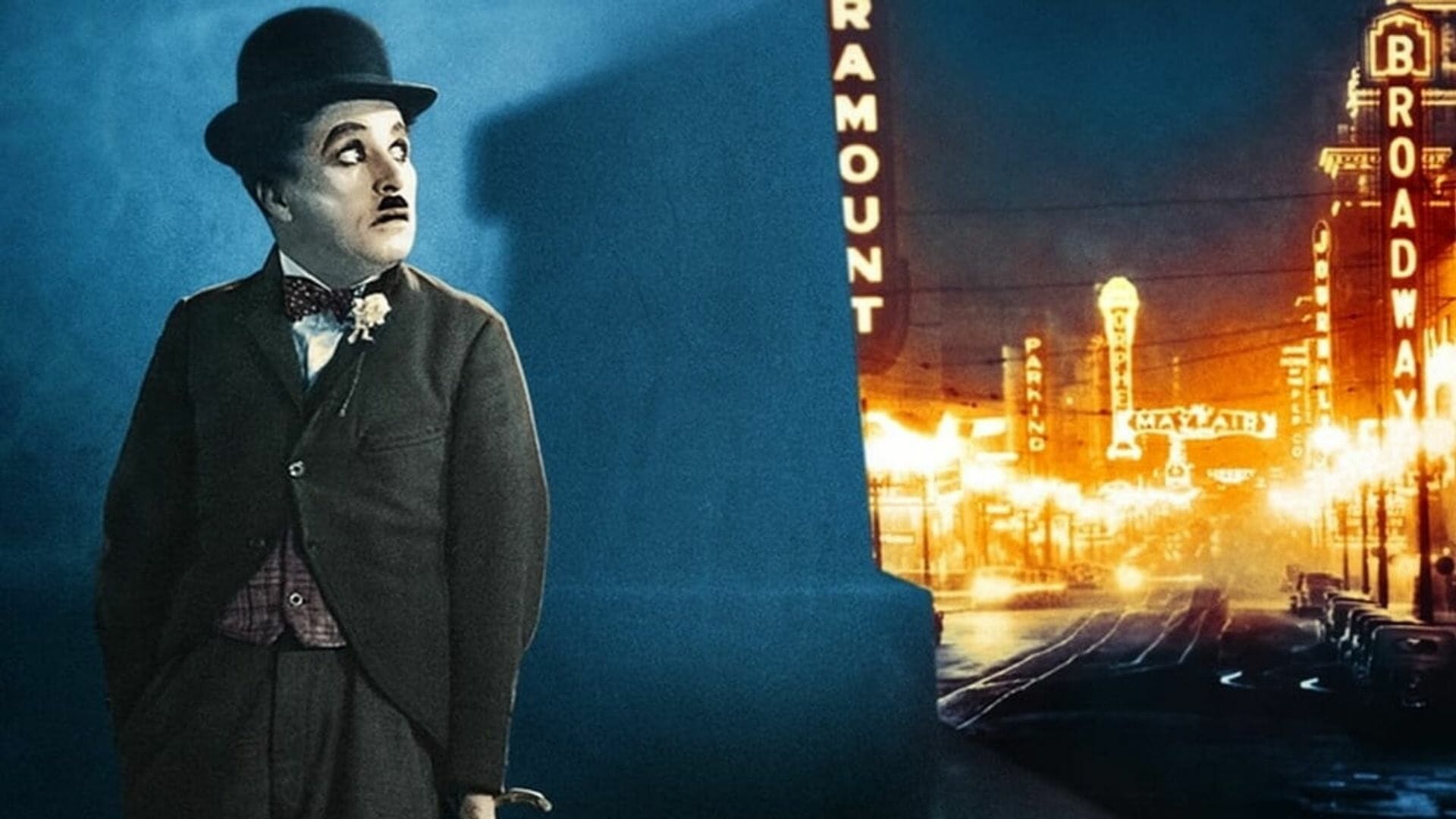 Director: Charlie Chaplin
Writer: Charlie Chaplin
Cast: Charlie Chaplin, Florence Lee, Virginia Cherrill, Harry Myers, Al Ernest Garcia
IMDb Rating: 8.5/10
Rotten Tomato Rating: 97%
Platform Available: HBO Max, Amazon Prime Video
This American romantic drama, silent Film belongs to the early 1930s, the era of silent films. This film is directed, written, and performed by Charlie Chaplin along with other worthy actors. This is a miscellaneous love story, unique and one of its kind. The story follows the love of Tramp acted by Charlie Chaplin himself for a young and beautiful blind girl.
Learning the bitter truth that this flower girl has to move away along with her grandmother, his heart shatters into pieces. Though he makes numerous efforts in other to stop this from happening his every effort fails.
This isn't the end, as the magically wealthy alcoholic man rewards him with a huge sum of money, with which he can now approach this girl, make her stay, and transform her entire life.
19. The Matrix (1999) 
Director: Lilly Wachoeski, Lana Wachowski
Writer: The Wachowskis
Cast: Laurence Fishburne, Hugo Weaving, Carrie-Anne Moss, Joe Pantoliano
IMDb Rating: 8.7/10
Rotten Tomato Rating: 88%
Platform Available: HBO Max, Netflix, Amazon Prime Video
This sci-fi action film is nothing but a masterpiece in itself. Explores a life that is completed controlled by computer systems. Humans have no emotional or other kind of attachment. The only way of life is coded and decoded. A young boy named Thomas Anderson, a computer programmer falls under the trap of powerful computers who has designed his entire life processed by an electronic system called The Matrix.
He is left with no choices of his own. Every moment of his life is controlled by these machines. He must fight this war to save not just himself but the whole of humanity.
18. Beauty and the Beast (2017) 
Director: Bill Condon
Writer: Stephen Chbosky, Evan Spiliotopoulos
Cast: Dan Stevens, Kevin Kline, Luke Evans, Stanley Tucci, Ewan McGregor, Gugu Mbatha-Raw, Audra McDonald
IMDb Rating: 7.1/10
Rotten Tomato Rating: 71%
Platform Available: HBO Max, Disney+ Hotstar
This is one of the most delightful, charming, and magical fantasy films. One of the best movies and the perfect choice for those who are looking for rewatchable movies. A young village girl named Belle steps outside to find her lost father. Who seems to have been locked by a beast. Her journey is not that easy, yet her determination is strong. Soon, she finds out that this creature who has kidnapped her father is just an ordinary human being, a young charming prince, who has been cursed by evil spells.
It will be interesting to see their romance taking shape and how even in the darkest of places, one can find their life partner. She will become the source of freedom not just to her father but also to the prince.
17. The Umbrella of Cherbourg (1964) 
Director: Jacques Demy
Writer: Jacques Demy
Cast: Nino Cast: Nuovo, Catherine Deneuve, Marc Michel, Anne Vernon
IMDb Rating: 7.8/10
Rotten Tomato Rating: 98%
Platform Available: HBO Max, Amazon Prime Video
This is another unique story to explore and experience. Here, a young woman, Genevieve is pregnant with a motor mechanic named Guy. This is the beginning of a new romance as the film tells what happens, happens in the past. When one decides to move forward in life, one will eventually find answers.
Genevieve is being forced by her mother to marry a wealthy man named Ronald. The man seems to be willing to accept her completely with her soon to born child, but is she going to accept him in return? Will there be a happy end to this tale? You must watch to find out.
16. Promising Young Woman (2020) 
Director: Emerald Fennell
Writer: Emerald Fennell
Cast: Bo Burnham, Carey Mulligan, Alison Brie, Laverne Cox, Connie Britton, Clancy Brown
IMDb Rating: 7.5/10
Rotten Tomato Rating: 90%
Platform Available: HBO Max, YouTube
Promising Young Woman as the title expresses is a story where a young woman named Cassie vows to herself on taking revenge on Al Monroe, the classmate of her best friend.
Cassie's best friend has been raped and committed suicide. This loss is drastic and unbearable for Cassie to let pass. This is one of those drama films which is themed around pure friendships and revenge.
15. The Truman Show (1998)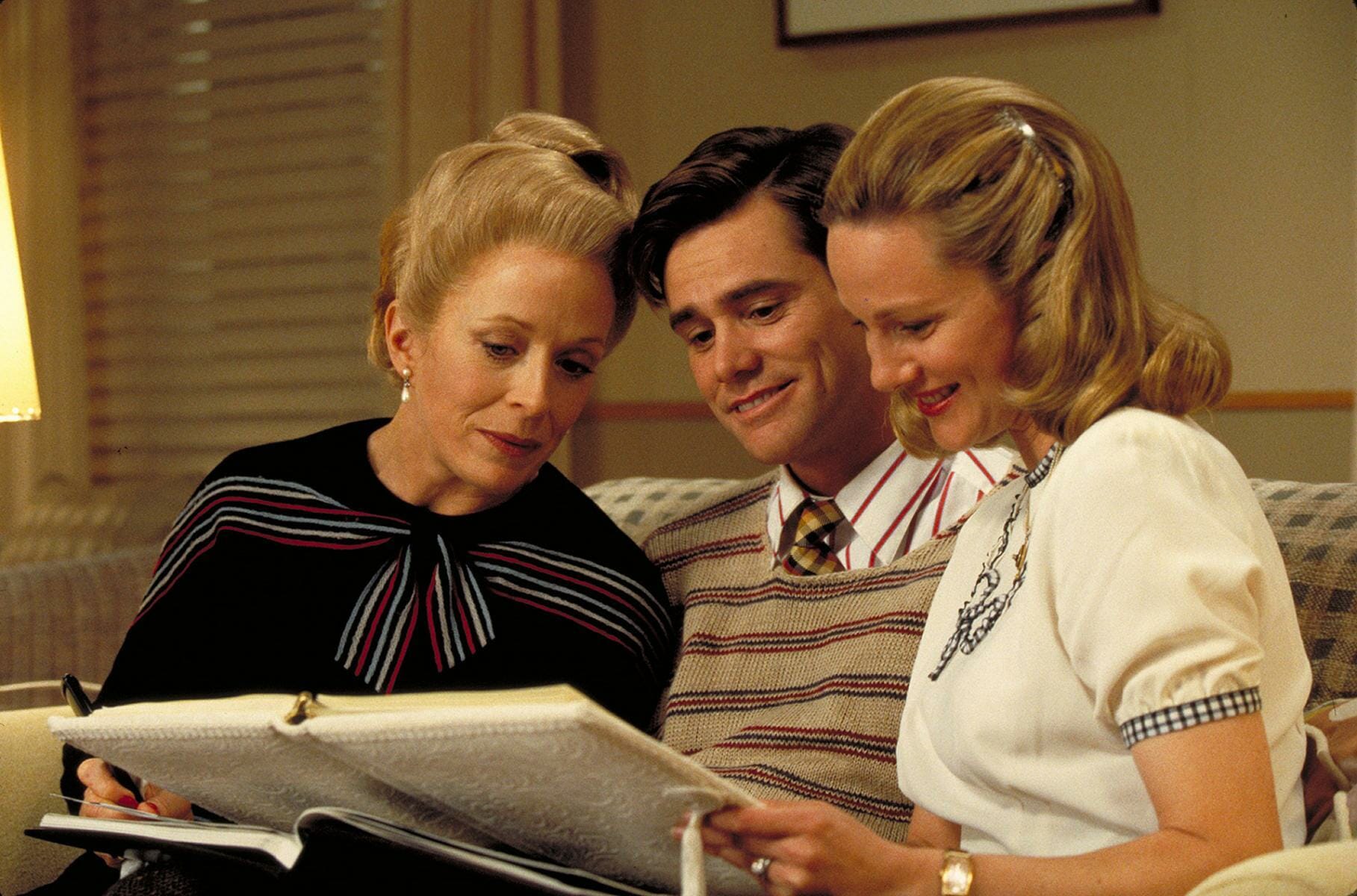 Director: Peter Weir
Writer: Andrew Niccol
Cast: Jim Carrey, Noah Emmerich, Laura Linney, Holland Taylor, Natascha McElhone, Blair Slater
IMDb Rating: 8.2/10
Rotten Tomato Rating: 95%
Platform Available: HBO Max, Amazon Prime Video, YouTube
One day, a man who works as an insurance salesman and has been living an ordinary and routine life with his family, after minor and major observations is finally introduced to the mysterious truth that his life is nothing but a television show and his family members are merely the characters performing in this show.
His doubts and everything that counts as evidence of this truth finally lead him to become determined and find a way to escape from this illusion.
This is an American Science Fiction Comedy Drama film that grips the audience's interest from the very first moment. The show is set to blow your mind and as an audience, you will unknowingly start connecting this film's plot to your own life.
14. Taste of Cherry (1997) 
Director: Abbas Kiarostami
Writer: Abbas Kiarostami
Cast: Homayoun Ershadi, Afshin Khorshid Bakhtiari, Abdolrahman Bagheri, Safar Ali Moradi
IMDb Rating: 7.7/10
Rotten Tomato Rating: 82%
Platform Available: HBO Max, Amazon Prime Video
This story revolves around a man named Homayoun Ershadi (also called Mr.Badi), who is determined to take his own life. His major concern which becomes the plot of this movie is to find someone willing, suitable, and reliable enough to bury his body after his death.
He explores the entire city in quest of someone suited for the task, but first, his efforts are quickly brought down. Eventually, he is finally able to convince a student named Mir Hossein Noori in exchange for a good amount of money. Interestingly, this student, as the plot unfolds is seen reversing the decision of Mr.Badi to kill himself.
13. The Wages of Fear (1953) 
Director: Henri-Georges Clouzot
Writer: Jerome Getonimi, Henri-Georges Vlouzot
Cast: Charles Vanel, Peter Van Eyck, Yves Montand, Folco Lulli
IMDb Rating: 8.2/10
Rotten Tomato Rating: 100%
Platform Available: HBO Max, Amazon Video, Criterion Channel
Sometimes, our simplest needs or the depth of poverty that we are drowning in forces us to take on dangerous tasks. This is something that happens to four men in this film.
These four men realize that they can't even afford a plane ticket, and ends up agreeing to risk their own lives completely by transporting a life-threatening and massive destruction capacity-filled dangerous explosive called nitroglycerine. This task is ordered to them with an assured of high wages in return. But, the journey to this South American jungle is not that easy. Every upcoming moment is blurred with the fear of one's death. Thus, this is a top-rated film, one of the most rewatchable movies to date.
12. Ikiru (1952) 
Director: Akira Kurosawa
Writer: Shinobu Hashimoto, Akira Kurosawa, Hideo Oguni
Cast: Takashi Shimura, Miki Odagiri, Shin'ichi Himori, Minoru Chiaki, Haruo Tanaka
IMDb Rating: 8.3/10
Rotten Tomato Rating: 98%
Platform Available: HBO Max, Criterion Channel, Amazon Prime, Google Play Video, YouTube, Vudu
A fine living man called Mr. Watanade when gets the worst of reality checks, as he gets to know that he has terminal cancer. Now, his life becomes an unattended urgent task.
He tried multiple ways to keep together with his son and daughter-in-Law, he tried to communicate and become integral to their lives but is sadly left with nothing but heartache and pain.
Now, his only hope of someone manages to make sense of and live a leftover life as meaningful as possible. He decides to get a playground built.
Through this, he believes he can touch many lives at once. Thankfully, his prayers are heard and now he can die a happy and peaceful death. The film is effortlessly a cool vibe film that will live the viewers in tears and bring contentment to their hearts at the very same moment.
11. 8 1/2 (1963)
Director: Federico Fellini
Writer: Federico Fellini, Ennio Flaiano, Tullio Pinelli, Brunello Rondi
Cast: Claudia Cardinale, Sandra Milo, Anouk Aimee, Marcello Mastroianni, Barbara Steele, Madeleine Lebeau
IMDb Rating: 8/10
Rotten Tomato Rating: 98%
Platform Available: HBO Max, Criterion Channel, Google Play Movies, Amazon Video, YouTube
Guido Anselmi, an Italian filmmaker, at present is in extreme dilemma, as he is keenly looking forward to his next movie. Creative thinking is an art, it generates from within or with the help of inspiration from the surrounding. But, Guido seems to be having trouble dealing with a stuck situation.
Meanwhile, a Director: has been closely observing his life for some time now. He realizes that this man's fountain of inspiration is the result of his romantic past as well as the present. This eventually, breaks out the deep understanding that his films are in a manner his own life's journey or projection. It becomes clear that he is giving birth to autobiographical stories.
Read More: The Best Romance Movies on HBO Max To Watch Right Now
10. Nightmare Alley (2021)
Director: Guillermo del Toro
Writer: Guillermo del Toro, Kim Morgan
Cast: Cate Blanchett, Toni Collette, Bradley Cooper, Willem Dafoe, Rooney Mara, Richard Jenkins
IMDb Rating: 7.1/10
Rotten Tomato Rating: 80%
Platform Available: HBO Max, Hulu
Guillermo del Toro's outstanding film titled Nightmare Alley, which aired just a year back has left dark, shady, and deep-rooted imprints of horror though leaving the debate of if it is a horror film, still open.
The film with Bradley Cooper stars as the lead role is the talk of the town. As he along with an equally efficient Cast: and team gears up to bring out something marvelous.
In the film we see Bradley Cooper stars as a man named Carlisle who makes acquaintance with a pair during traveling for a carnival. In the story, Carlie makes an intellectual, smart, and clever move by delivering his extraordinary knowledge to the pair. This is to trick them to gain a huge amount of money.
9. Mad Max: Fury Road (2015) 
Director: George Miller
Writer: George Miller, Nico Lathouris, Brendan McCarthy
Cast: Tom Hardy, Nicholas Hoult, Charlize Theron, Riley Keough, Hugh Keays- Byrne, Zoe Kravitz
IMDb Rating: 8.1/10
Rotten Tomato Rating: 97%
Platform Available: HBO Max, Netflix, Amazon Prine Video, YouTube
The film, Mad Max: Fury Road by Warner bros is doubtlessly a must-watch. The film is best known for its excellence in the overall setting, characters' presentability, and their communication language. The era set in this film is that if the post-apocalyptic era where the world is shattered and destroyed.
Our hero, Max, who has managed to survive this destruction is forced to become a member of Imperator Furiosa. , despite his every effort, he has to join unwillingly to fight against the rebels. The rebels, as making the plot more entertaining are the tyrants who supremely control all of the water supply of the land. Max is set on a dedicated mission to throw away the tyrants.
8. The passion of Joan of Arc (1928)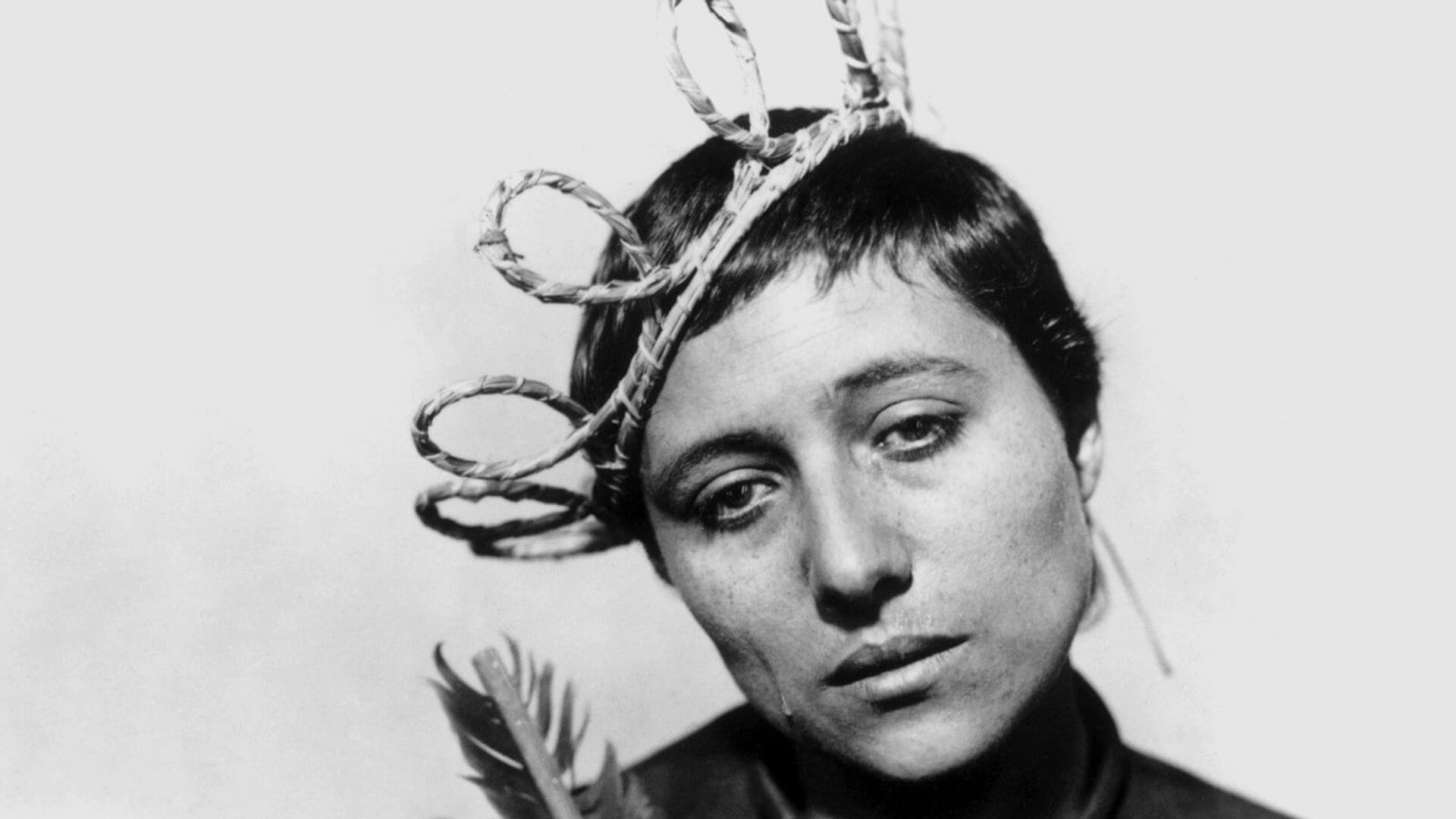 Director: Carl Theodor Dreyer
Writer: Joseph Delteil & Carl Theodor Dreyer
Cast: Eugene Silvain, Renee Jeanne Falconetti, Maurice Schutz, Andre Berley, Maria Falconetti,
IMDb Rating: 8.2/10
Rotten Tomato Rating: 98%
Platform Available: HBO Max, Prime Video, Apple TV, The Criterion Channel
Firstly, a very noteworthy point is that this film named The Passion of Joan of Arc is considered a masterpiece, one of the greatest and most magnificent classic silent films of the silent era in the discovery as well as the advancement of cinema.
Now, the film plays out the life of Joan of Arc who is brought to the verge of severe threats and torture, which she bravely fights against and stands out in society by forming her individual and independent identity.
This is one of the rewatchable films that fall under a French silent film is highly acclaimed and a very cinema geek person must insure to watch it for its authenticity and excellence.
7. Casablanca (1942) 
Director: Michael Curtiz
Writer: Howard Koch, Julius J. Epstein, Philip G. Epstein
Cast: Ingrid Bergman, Humphrey Bogart, Claude Rains, Paul Henreid, Peter Lorre, Conrad Veidt
IMDb Rating: 8.5/10
Rotten Tomato Rating: 99%
Platform Available: HBO Max, YouTube
Casablanca is the name of a place where a nightclub owner named Rick is all set to extend his hands in favor of helping his lover and her husband. But, they are unaware of what will follow next in their journey. Rick's lover, who is married soon after receiving support from him is central back towards her buried feelings for him. This new development is the storyline of this film.
This romantic drama film famous for winning one of the academy awards, is set during the era of world war two. It is extremely interesting to see how the story unfolds and takes its shape from this point onwards.
6. The Great Dictator (1940)
Director: Charlie Chaplin
Writer: Charlie Chaplin
Cast: Charlie Chaplin, Jack Oakie, Paulette Goddard, Billy Gilbert, Reginald Gardiner, Maurice Moscovich
IMDb Rating: 8.4/10
Rotten Tomato Rating: 93%
Platform Available: HBO Max, Amazon Prime Video
The Great Dictator, is Charlie Chaplin's most renowned Director:ial as well as acting performance. The film is  highly significant and a must-watch. Charlie in this film projected the character of Adolf Hitler and Nazism. He and his overall film received a huge amount of acknowledgment and praise in the 90s.
Interestingly, the film is still watched and rewatched for its remarkable portrayal of the historical times, the era of Hitler's dictatorship. The story follows the sudden loss of a Jewish man's memory, caused due to a plane crashing accident. Soon after the initial recovery, while trying hard to recall every memory that was stored in his head. He finds himself answerable to the dictator's tyranny.
5. Spirited Away (2001) 
Director: Hayao Miyazaki
Writer: Hayao Miyazaki
Cast: Miyu Irino, Rumi Hiiragi, Takeshi Naito, Mari Natsuki, Tsunehiko Kamijo, Bunta Sugawara
IMDb Rating: 8.6/10
Rotten Tomato Rating: 97%
Platform Available: HBO Max, Netflix
Spirited Away is one of the very popular and superhit animated films of recent times. This film is a cute young girl's story. How she befriends a boy and starts to adjust to the ways of the spirits living there. A little ten-year-old young girl named Chihiro along with her parents visits an old, mystical amusement park spirited by the supernatural forces who have inhabited the park decades back.
Chihiro, as her parents' sudden disappearance, feels lost and alone in the middle of nowhere. Soon, she discovers her parents have turned into pigs. She has no choice but to work for these supernatural spirits in other to set herself and her parents free of this dreadful spell.
4. Inception 
Director: Cristopher Nolan
Writer: Cristopher Nolan
Cast: Leonardo DiCaprio, Joseph Gordon-Levitt, Ken Watanabe, Elliot Page, Marion Cotillard, Tom Berrnger, Cillian Murphy
IMDb Rating: 8.8/10
Rotten Tomato Rating: 87%
Platform Available: HBO Max, Amazon Prime Video, YouTube
At multiple levels, you can find yourself in a confusing dilemma while watching Inception. But, this complication is nothing in front of the excellence that this film tags along. This film plays the most critical scenarios throughout the story. The idea of one man's dream and the level of complications that ut can generate is endless.
Inception is a story of a man, Cobb who commits a crime by stealing information from his targets. Offered help by Saito, who is ready to clean his whole record of criminal history, but in return taking his benefit out of this situation.
Cobb's dreams are the real inception of the film. The visionary, complications, and significance of dreams are what one will discover throughout the film.
3. A Space Odyssey (1968) 
Director: Stanley Kubrick
Writer: Stanley Kubrick & Arthur C. Clarke
Cast: Gary Lockwood, Keir Dullea, Daniel Richter, William Sylvester, Margaret Tyzack, Leonard Rossiter
IMDb Rating: 8.3/10
Rotten Tomato Rating: 92%
Platform Available: HBO Max, YouTube, Amazon Prime Video
A space Odyssey is a worth watching, romantic drama, adventurous and classic film, released in the late 90s. It is sci-fi and combined with the themes of adventure now and then.
The discovery of monolith on the lunar surface followed by digging deep to reach out to its origins, the roots of its existence is certainly a mystery worth exploring. This is undeniably one of the top suggestions one can find anywhere possible associated with must-watch films. This is also because of the amazing cinematography, spellbinding special effects, and the powerplay of the soundtrack in this film. This is not just a film, must watch, but in addition, have also qualified as a film worth rewatchable.
2. Memento (2000) 
Director: Christopher Nolan
Writer: Christopher Nolan
Cast: Carrie-Anne Moss, Guy Pearce, Mark Boone Junior, Jorja Fox & Joe Pantoliano
 IMDb Rating: 8.5/10
Rotten Tomato Rating: 93%
 Platform Available: HBO Max, Vudu, Amazon Instant Video
It is a must rewatchable film, not just for how it keeps the audience engaged, but as much for the multiple layers of aspects, it brings throughout the film. When a man, Leonard Shelby, working as an insurance investigator has been diagnosed with anterograde amnesia, his life leaves its normal chores and becomes an unsolved mission to find out the killer of his wife's murder.
Memento is a superhit film and stars the best-suited actors. The vision, the implication of the idea, making, and the final release, altogether have left a mark on the idea of what a film can produce.
In the film, we see Leonard, who later just remembers his wife's assault, using tattoos, notes, and photographs everywhere to keep himself aware of the world that surrounds him.
1. The Shawshank Redemption (1994) 
Director: Frank Darabont
Writer: Frank Darabont (Screenplay)
Cast: Morgan Freeman, Bob Gunton, Tim Robbins, Gil Bellows, William Sadler, James Whitmore, Clancy Brown.
IMDb Rating: 9.3/10
Rotten Tomato Rating: 91%
Platform Available: HBO Max, Netflix, Amazon Prime Video YouTube
Let's hit the road of rewatchable, classic, cult, and award-winning films with the very first suggestion as The Shawshank Redemption. Andy Dufresne's brutal imprisonment, as charged for the murderous act of killing his wife and her secret lover followed by his later redemption while sentenced to prison for two decades. They would not spare him. His life from here is no less than hell, becomes the most unconventional prisoner in the Shawshank prison. But, the bitter truth stays hidden and unjustified, as only he is aware that he isn't the real culprit. Only he knows of his absolute innocence.