The animated American sitcom, Family Guy, released in 1999, has been around for more than two decades now. After quite some bumping, the show struggled to gain an audience, especially from its first three seasons. Fox canceled the show in 2002.
However, after gradually outspreading among teenagers and college students, Fox revived it again in 2005 and still happens to be one of the most highly watched American TV series. Below are listed top 55 Best family guy episodes.
With over 300 episodes, we think 55 episodes from Family Guy are the best, listed chronologically, below with their IMDb ratings. Continue reading to know all about it.
55. Back to the Pilot Season 10, Episode 5
Back to the Pilot, written by Mark Hentemann and directed by Dominic Bianchi, premiered on November 13, 2011. In this episode, Brian and Stewie attempt to alter the course of events by travelling back in time to the first installment in the series, Death Has a Shadow, but instead have disastrous results.
54. The Simpsons Guy Season 13, Episode 1
The Gryphon family's automobile is stolen, and it gets trapped in Springfield throughout this episode, so the Gryphons decide to remain with The Simpsons. 
53. Yug Ylimaf Season 11, Episode 4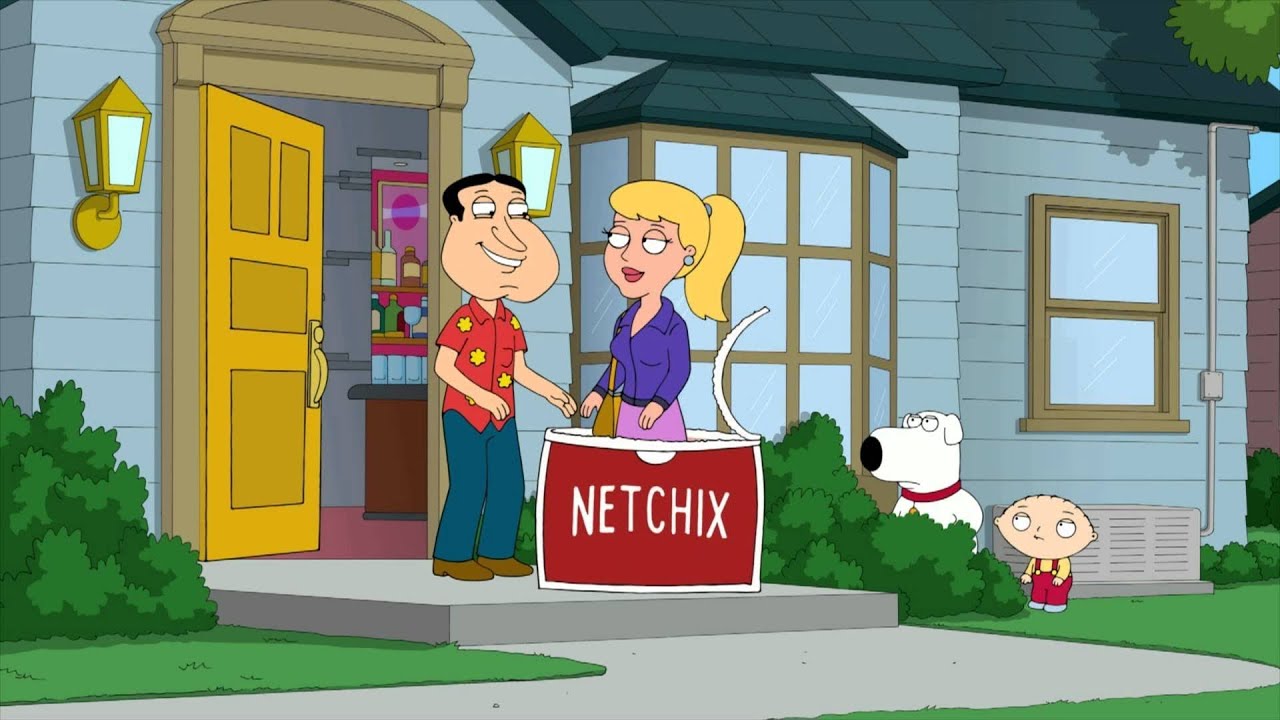 The 200th episode of the Family Guy series is titled Yug Ylimaf. In the episode, Brian tries to use Stewie's time machine to meet possible girlfriends, but things go wrong when he messes with it, possibly leading to Stewie's conception. 
52. Emmy-Winning Episode Season 16, Episode 1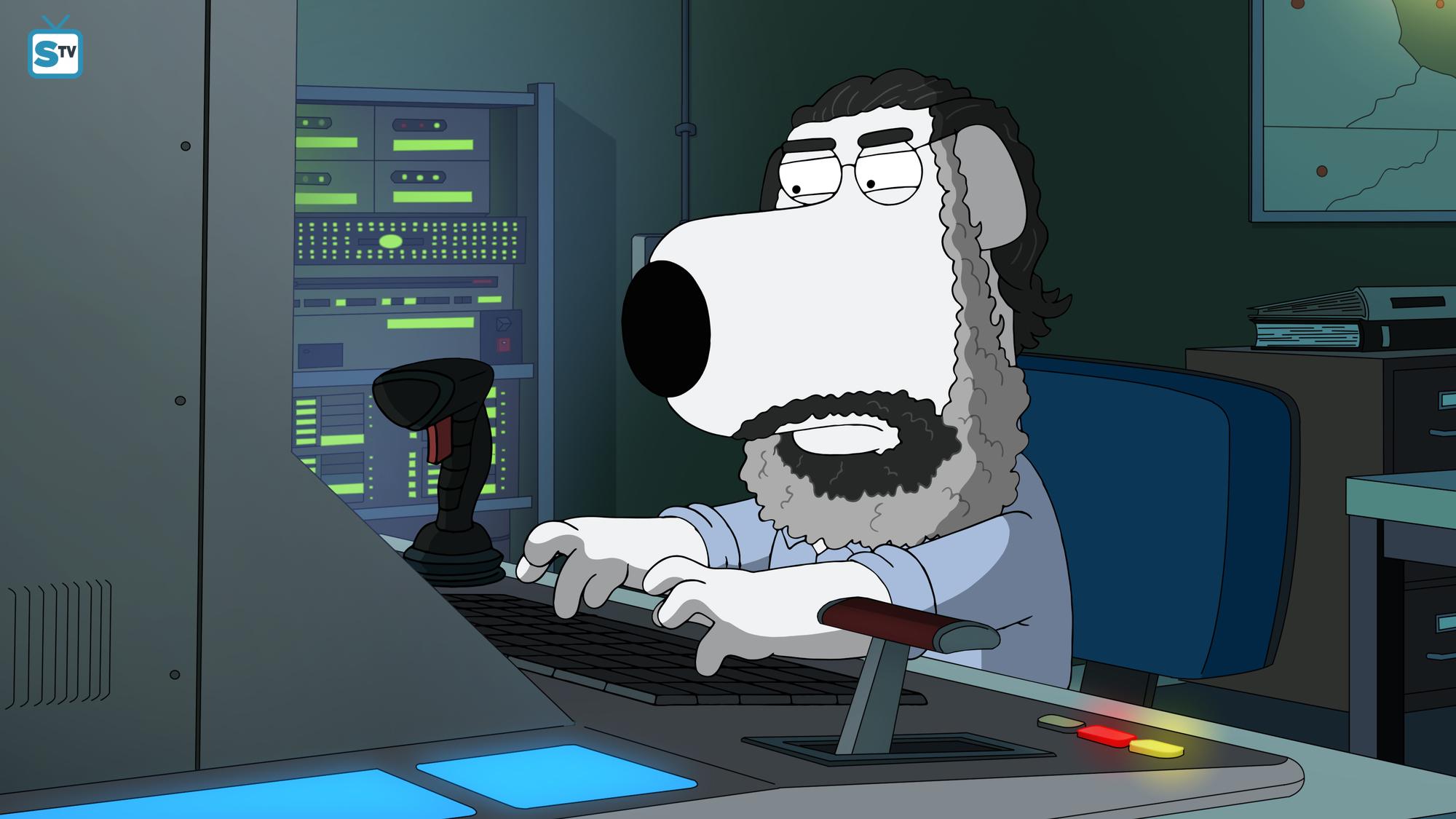 This episode was about Peter acknowledging their show's ignorant nature and striving to deliver something worthy of an Emmy award for a change. 
51. The D in Apartment 23 Season 16, Episode 6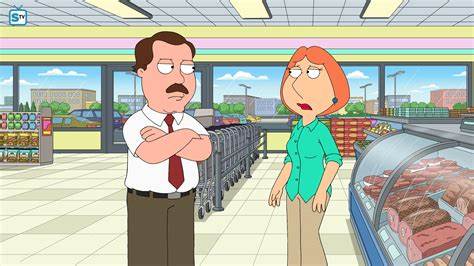 This episode's narrative is based on a true story from 2013, when a public relation professional tweeted, "Going to Africa." In The D in Apartment 23, Brian is evicted from his home after sending out an abusive tweet that becomes popular, and he temporarily moves into an apartment. 
50. Dammit Janet Season 2 Episode 15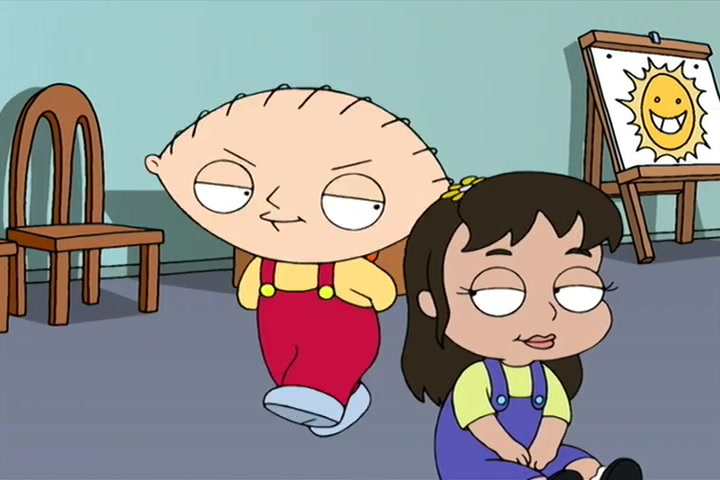 Lois is worried about Stewie spending too much time at home and not seeing the other kids, so he takes him to kindergarten. It's tough at first, but Stuy's attitude changes when he meets a girl named Janet and falls in love.
49. The Son Also Draws Season 1 Episode 6
This one from the list of family guy episodes is an accidental encounter with a plum smoothie that kicks off a series of events, eventually allowing Peter to embrace Chris' artistic side.
Griffin heads to New York to bring Chris back to the Boy Scouts, stopping by the Indian Casino where Lois has lost all his money and car.
48. Brian Does Hollywood Season 3 Episode 2
Next, to find out about his cocaine addiction, Brian decides to move on with his life and gets ready for California to go after his dream of writing screenplays.
He continues with a contact from a friend and lands himself a chance to direct. However, when it comes out that the studio is a porn production house, Brian has to clear his head about his desire to work in movies.
47. Screams of Silence: The Story of Brenda Q Season 10 Episode 3
This episode shows Quagmire ending in the hospital while his sister, Brenda, and her boyfriend, Jeff, run to Quahog to get his health back on track. With Glenn's recovery, he soon understands that Brenda must be helped.
46. Road to Germany Season 7 Episode 3
This is another episode on time travel where Brian and Stewie and Mort Goldman get together in 1939 Poland. They try hard to come back to the present, and they find themselves in London and Berlin, where Stewie portrays himself as Hitler planning to steal Uranium. But Stewie and Hitler's mirror face-off is a real comedy and a unique one.
45. A Fish Out of Water Season 3 Episode 10
Still, Peter buys a fishing boat without a job and thinks of becoming a deep-sea fisherman. However, the fish won't bite, and the loan company threatens to foreclose on Peter's house if he can't return the amount, he borrowed to purchase his boat.
44. Holy Crap Season 2 Episode 2
Peter attempts to win his father`s approval by inviting him to live with his circle of relatives post his retirement. His dad, however, is an ultra-non-secular Catholic who dislikes Lois and is illiberal of everyone else.
Still, Peter wishes for a form of bonding that changed into lacking from his childhood, and while all his plans fail, he takes to kidnapping the Pope.
43. I Dream of Jesus Season 7 Episode 2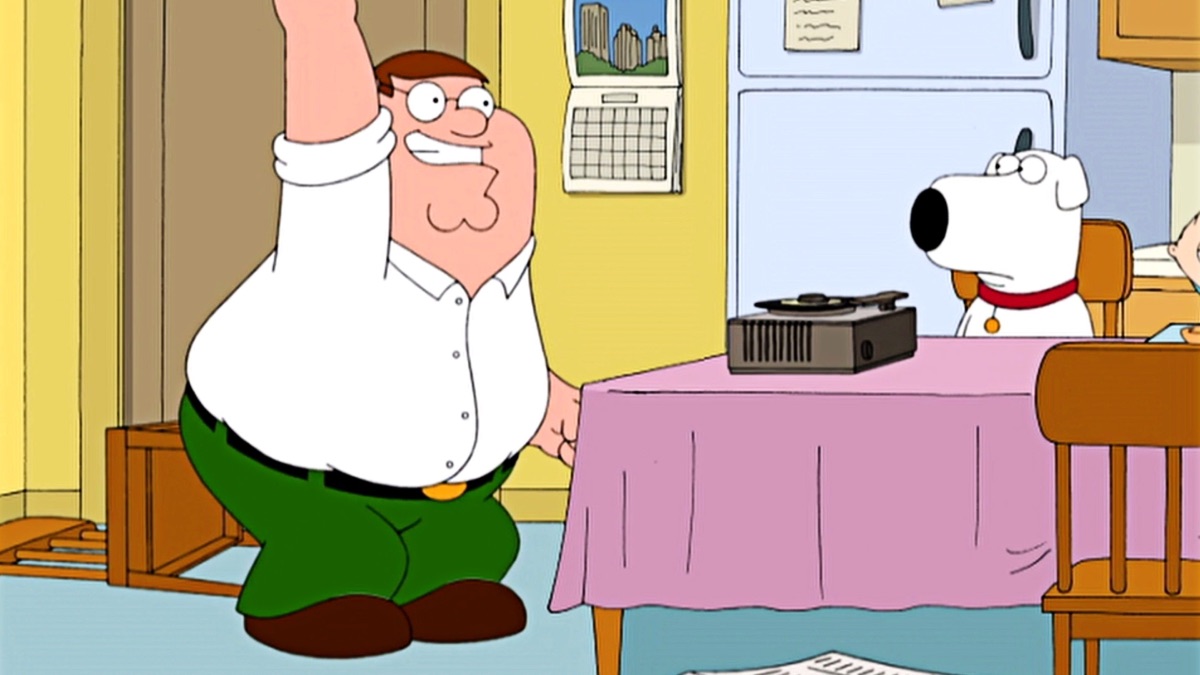 In this episode of Family Guy, Peter finds out Jesus is working at a record store. Jesus takes down the president, George W Bush, while disclosing himself to the world under Peter's pressure.
It turns out to be one of the best Family Guy episodes due to Peter's racing muffle, 'Surfin Bird', as he shoehorns people in an annoying Trashmen tune of the 1950s.
42. A Hero Sits Next Door Season 1 Episode 5
Peter is in thick soup at work when he accidentally injures his boss's ringer for the softball games. It all changes when some new neighbors move in next door, and Peter sees that Joe from there is a former softball champion.
He then invites Joe for a game but fails to notice that Joe is in a wheelchair. Joe still becomes victorious, leaving Peter jealous of all his attention.
41. Peter Griffin: Husband, Father… Brother? Season 3 Episode 14
When Chris embraces African-American culture, Cleveland takes him to an Irish heritage museum to teach him about his own culture. In a genealogy book, Chris discovers that he has an African-American ancestor.
Meanwhile, when the Peterschmidts visit, they reveal a secret and bribe Peter to keep it quiet. But post that, Peter accepts the bribe, he makes a harsh realization.
40. There's Something About Paulie Season 2 Episode 16
After asking for a favor from the local mob, Peter is then called upon to repay the favor by escorting Paulie, Don's disgustingly obnoxious nephew, around the town for an evening. Paulie has a wonderful time and comes to enjoy hanging out with Peter, much to Lois' disapproval.
39. Lethal Weapons Season 3 Episode 7
'Lethal Weapons' had some interesting plots involved in it. More contemporary from the rest of the lot, this Family Guy episode involved important moments like Lois learning martial arts and taking a stand for herself, crude New Yorkers were trying to see changing colors in leaves in RI, and a typical Family Guy style breakout of violence.
38. Brian: Portrait of a Dog Season 1 Episode 7
Brian agrees to help Peter by entering a dog show but then quits in mid-performance when commanded to beg.
After storming out of the house following an argument with Peter, he gets stopped by the police for using a drinking fountain meant for people. He finally ends up under arrest and facing the death penalty for biting someone.
37. Mr. Griffin Goes to Washington Season 3 Episode 3
When HappyGoLucky's toy factory is sold to a tobacco company, Peter is promoted to manager. The whole family is excited about his new success, but his boss wants him to lobby Congress for a lucrative tobacco bill until it turns out. Peter rationalizes his work for a moment but eventually realizes its damage to his family.
36. Brian and Stewie Season 8 Episode 17
Brian and Stewie are locked in a bank vault, where they have no other option but to take themselves into a whole new zone.
In this half an hour 150th special episode, Brian and Stewie spend all night in that vault. This episode, unlike other episodes, is void of any gags and extra cutaways; with the full episode shown in the bank vault only, the duo discovers more about their unique lives, values, and relationships.
These are the best Family Guy episodes for binge-watching for viewers. So, grab your Cola and start watching.
35. A Picture is Worth a 1000 Bucks Season 2 Episode 11
Here you will see Peter driving, taking one of Chris' paintings, when he is stopped by a person offering to buy the painting.
The buyer is none other than the famous art critic from New York, who wants Chris to come with him and enhance his talent. With everyone initially excited for it, Chris begins finding certain misgivings that change his life.
34. Switch the Flip Season 16, Episode 17
In "Switch the Flip," the perpetually delusional and hopelessly lonely Brian Griffin falls in love with Brandee, the voice of an Alexa-like smart speaker. Brian purchases a ton of expensive goods to impress the A.I., only to have them repossessed.
This causes concerned Stewie to build a body-swapping device, in which he will implant his personality into Brian's body and take control of his life.
33. A Lot Going On Upstairs Season 14, Episode 15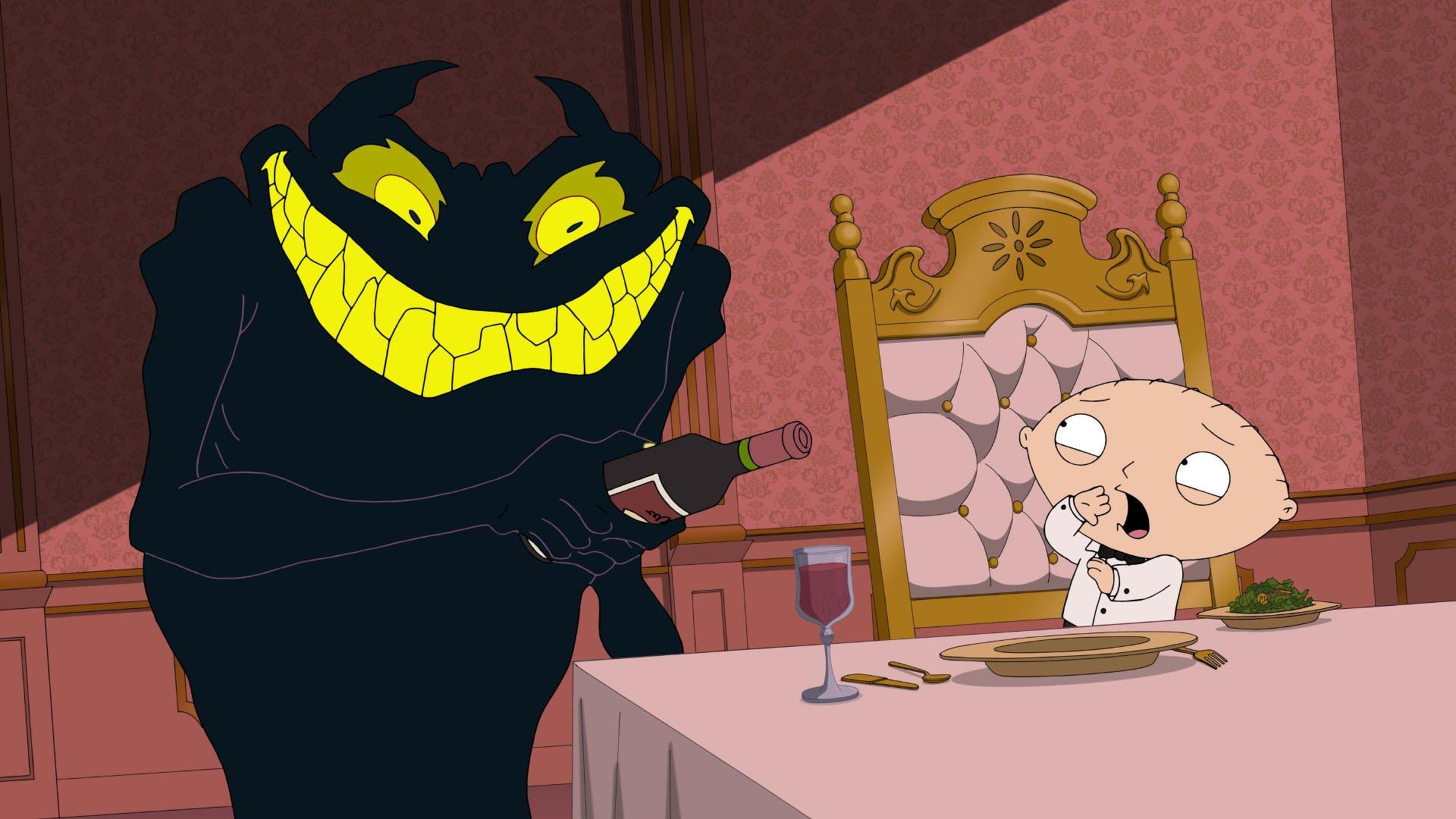 In "A Lot Going On Upstairs," Stewie Griffin, a typically precocious and jaded character, deals with toddler issues like nightmares about monsters and a terrifying dinner party hosted by Glenn Close, which causes him to forget the lyrics to the "Family Guy" theme song.
32. Death Lives Season 3, Episode 6
Because of its fantastical cutaway jokes and talking animals, "Family Guy" shuns realism, which is exemplified by the fact that a Grim Reaper with a scythe is a recurring character.
He and Peter get along well, and in the 2001 episode "Death Lives," when Peter is killed by a falling tree while playing golf, Death appears to collect Peter's soul.
31. Stew-Roids Season 7, Episode 13
The 2009 movie "Stew-Roids" forced the cursed images of a muscle-bound baby onto the "Family Guy" audience; it's all about baby Stewie Griffin getting super-shredded after his embarrassment over being beat up by a girl.
30. Halloween on Spooner Street Season 9, Episode 4
Similar to how Halloween can feel for the rest of the world, the typical "Family Guy" episode usually involves some kind of barely contained chaos. In "Halloween on Spooner Street," not much goes right because each Griffin has a terrifying Halloween memory.
Chris tries to rob Quahog while wearing blackface makeup and a Bill Cosby costume, but instead ends up at a party where he makes out with his sister Meg in a dimly lit closet.
29. Road to Rupert Season 5, Episode 9
"Road to Rupert" may be the most emblematic "Family Guy" episode because it features two of the show's strongest and most recognizable elements: a Brian and Stewie adventure and Peter acting immaturely and recklessly in response to pop culture.
 28. The Thin White line Season 3 Episode 1
Not being able to get rid of his neuroses, Brian thinks of returning something to the community with the help of his expert nose to assist the police dogs in smelling out drugs. He successfully aids in putting behind bars numerous cocaine traffickers.
27. Barely Legal Season 5, Episode 8
On "Family Guy," Meg Griffin is almost always the punchline and the subject of raging mockery. Meg gets to be the star of the episode in "Barely Legal" from 2006, and viewers learn the darkly humorous depths of how starved for love and attention she is.
In a rare act of compassion, Brian offers to take the person who is essentially his sister to the dance because Meg can't find a date for the junior prom.
26. Petergeist Season 4, Episode 26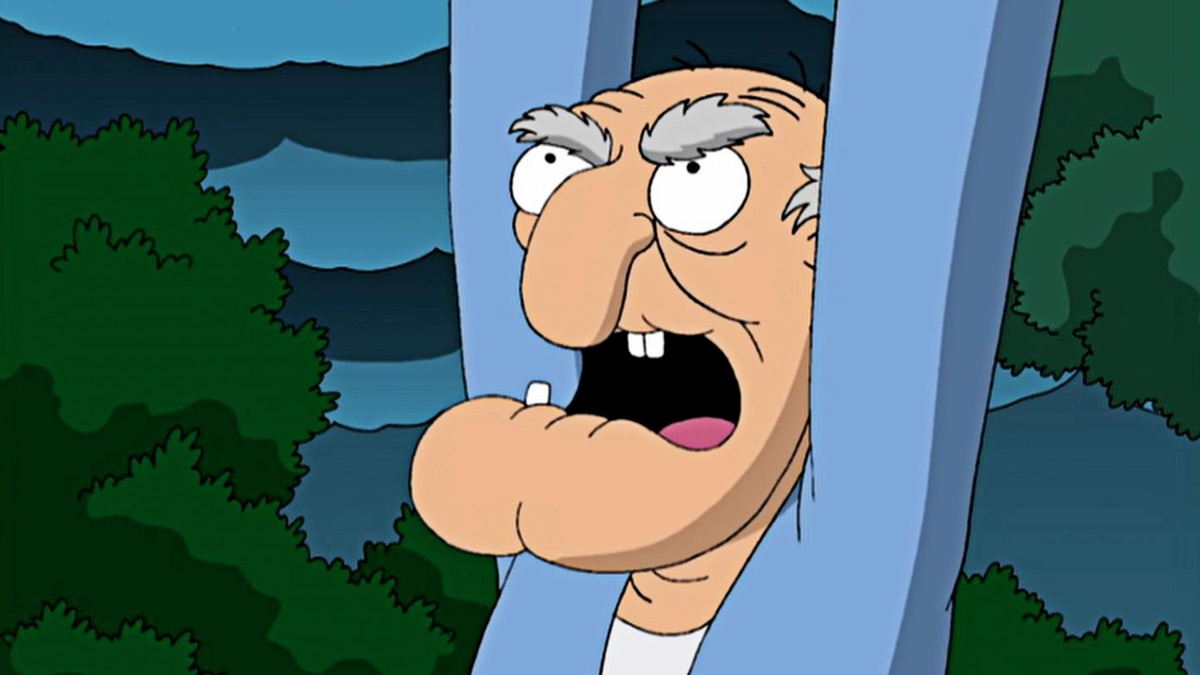 In this lengthy parody of the 1982 horror film "Poltergeist," Peter, who is jealous of his friend Joe's home theater, attempts to outdo Joe by constructing a movie theater in his backyard.
He discovers a Native American man's skull while doing construction, and it quickly becomes his favorite toy and object to destroy. Peter helplessly tears off his own face skin to reveal he is "really" Hank Hill from "King of the Hill," and Stewie is hypnotized by TV static and transported into another dimension as a result of his disturbance of a burial site.
25. Baking Bad Season 13 Episode 3
This is the episode where Lois and Peter decide on opening a cookie shop. But despite Peter's genuine intentions, he slowly transforms the shop into a strip club.
Brian intervenes in Stewie's stuffed animals while Stewie grows an addiction to cough syrup.
24. The Simpson Guy Season 13 Episode 1
For the longest time, The Simpsons Guy and Family Guy, the two most popular animated shows, were known to have a discreet rivalry. Therefore, it took the viewers quite by surprise when they decided to do a crossover for both shows.
The Griffins stay over at the Simpsons after their car gets stolen in the episode.
23. Roads to Vegas Season 11 Episode 21
In this episode of Family Guy, Stewie and Brian transport themselves to Las Vegas, making the machine create another pair of them. Both the pairs go about Vegas unknown to each other.
While one of them makes a fortune, the other loses everything to the extent of being indebted to loans—another episode showing this duo as the heart and soul of the TV show.
22. Lois Comes Out of Her Shell Season 11 Episode 6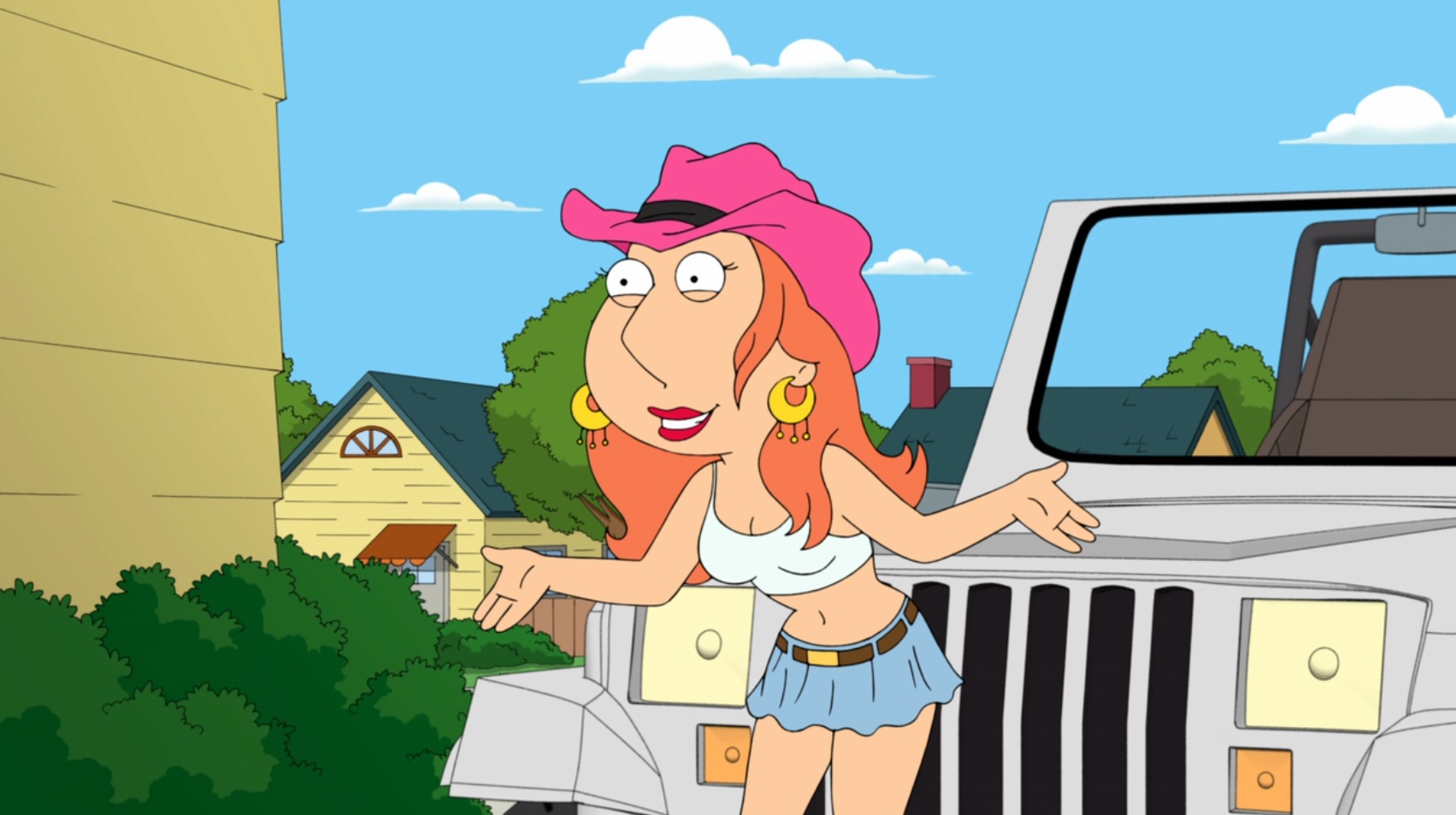 After Peter makes an extremely poor toast at Lois' birthday, she goes through a mid-life crisis. She completely transforms into a different who is fun to be around and likable by Peter, but eventually, it gets difficult for him to keep up.
21. I Never Met The Dead Man Season 1 Episode 2
While teaching Meg to drive, Peter collides with a satellite dish and breaks the city cable. He goes crazy without television until Lois suggests spending more time with her family. Meanwhile, Lois tries to destroy all the vegetables by forcing Stewy to eat broccoli by creating a climate control system.
This plan worked at first but backfired as Peter drove his family crazy.
20. One If by Clam, Two If by Sea Season 3 Episode 4
Horace sells the Drunken Clam to a British investor, who modifies the bar to an old English pub. Sad about losing their traditional watering hole, Peter and his mates start an unsuccessful revolution to kick him out.
On the other hand, Stewie meets the new owner's toddler girl and starts a tough training course to make her a proper English lady.
19. And Then There Were Fewer Season 9 Episode 1
In the premiere of Season 9, James Wood invites several people over to his mansion for a dinner party. However, inspired by Agatha Christie's And Then There Were None, the guests kept mysteriously disappearing from the dinner table, leaving only a few towards the end.
18. Something, Something, Something, Dark Side Season 8 Episode 20
In this episode of Family Guy, just like Blue Harvest, the electricity goes off, and Peter narrates the story of The Empire Strikes Back while the characters from Family Guy replaced the Star Wars characters.
17. Road to the Multiverse Season 8 Episode 1
Of the many "Road to…" episodes from Family Guy, Road to the Multiverse is undoubtedly the best of the lot. In the first episode of Season 8, Stewie and Brian time travel yet again to multiple alternate universes. They even witness Disney versions of themselves in one.
Brain loved the universe and broke the time-traveling machine so that they could stay there forever. But in the end, they are rescued by the other duo.
16. A Very Special Family Guy Freakin' Christmas Season 3 Episode 16
Lois, who loses his Christmas spirit in a Christmas accident, goes crazy, and Peter loses access to KISS's Christmas specials.
Lois is doing her best to prepare the Griffin family for Christmas, Stewie plays Jesus in the town's nativity scene, and Peter tries to buy presents for the whole family.
15. Let's Go to the Hop Season 2 Episode 14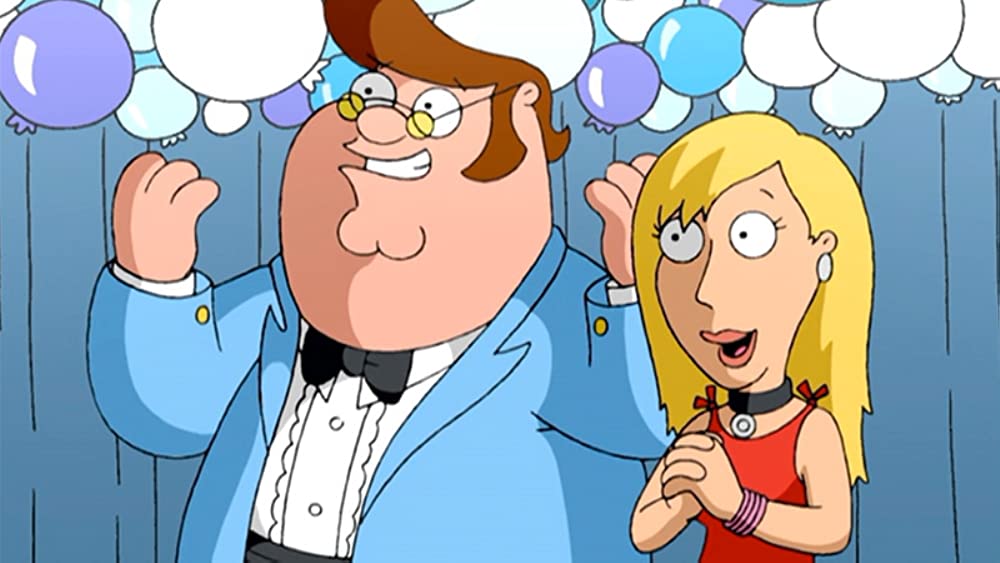 A toad species appeared in Quahog that secreted drugs similar to LSD, and suddenly all teenagers became addicted to toad licking.
When practice begins to involve the Griffin family, Peter decides to act like a teenager and return to high school.
14. McStroke Season 6 Episode 8
Family Guy episodes often seem more like compilations of jokes rather than an actual plot. McStroke is one of those episodes where a weird combination of things happens, like Peter getting a stroke, growing a mustache, and exposing a corporation running fast food joints.
Stewie starts attending school with Chris and Meg and soon becomes the most popular kid.
13. Lois Kills Stewie Season 6 Episode 5
In this episode Lois returns as Stewie becomes the world's autocratic president in this second part of the season opener. Lois realizes that only she can stop Stewie's world oppression by putting an end to him.
The confrontation leads to an exciting fight.
12. Stewie Kills Lois Season 6 Episode 4
This episode spews around Stewie's obsession with killing Lois. He, thus, manages to kill Lois by shooting her right in her head. But after a year, it comes to the picture that Lois had heavy life insurance.
However, just before he is sentenced to death, Lois shows up in the courtroom to take revenge on Stewie.
11. Believe It or Not, Joe's Walking on Air Season 6 Episode 3
After Joe gets a pair of new legs, he starts walking. Naturally, he soon becomes contemptible and disliked by the rest. Although a mean-spirited episode, the humor trumps the rest.
The episode ends with Peter and the lot concluding that Joe was more likable when he had a disability.
10. Blue Harvest Season 6 Episode 1
In this episode, the power goes off in Quahog when Peter narrates A New Hope from Star Wars IV. The Family Guy characters act out the characters from Star Wars.
Although this episode can be a task if you are not a Star Wars fan, it is still worth mentioning.
9. I Take Thee Quagmire Season 4 Episode 21
Quagmire, though utterly hilarious, is the dirt of a person and is filled with filth for morales. In this episode, he appears to be falling in loving with Peter's maid and changing for good. He decides to marry Joan but soon wants out. But she will kill both of them if he leaves her.
Hence, he very cleverly fakes his own death so that Death spares him and takes Joan instead.
8. PTV Season 4 Episode 14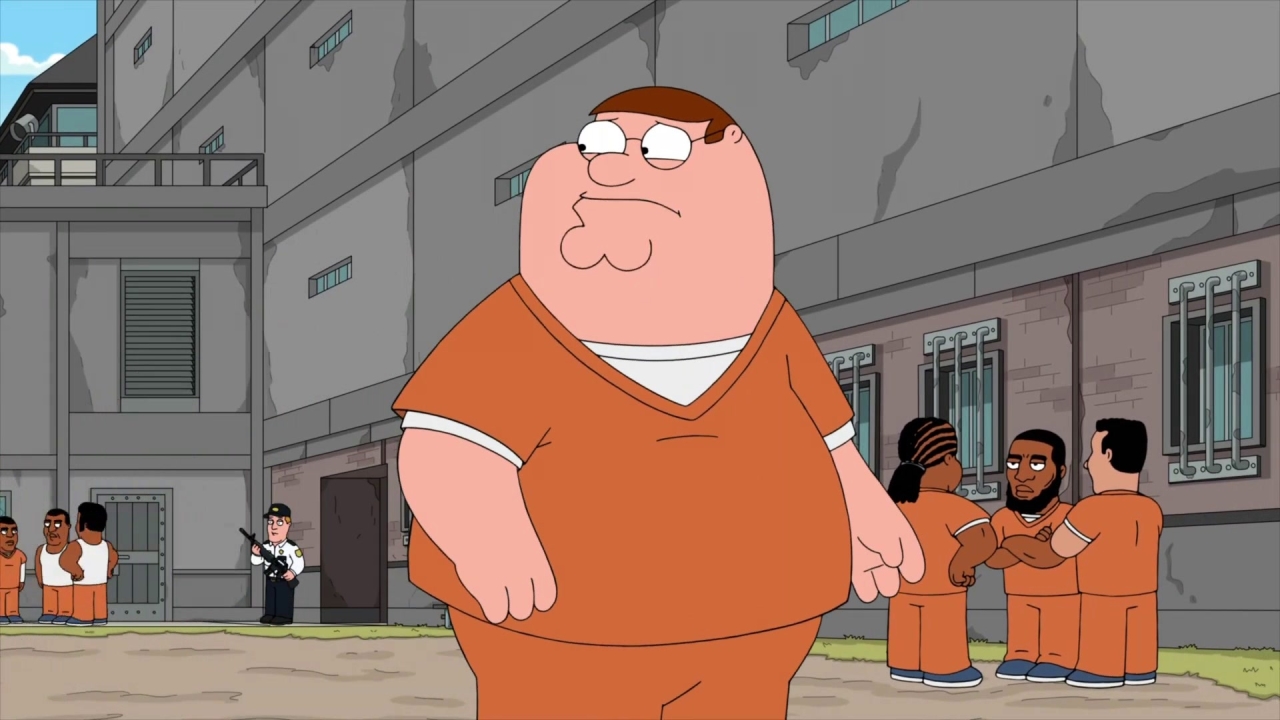 Peter starts his personal, uncensored TV network in this Family Guy episode. However, things quickly get out of hand, and Lois has to order the FCC to close the network. This is arguably the funniest and the most real episode of Family Guy.
This episode also contains one of the best original songs from Family Guy.
7. Petarded Season 4 Episode 6
With Season 4 being, debatably, the best season of Family Guy, Petarded is another of Peter Griffin's typical crazy episodes. In this episode, Peter has declared a retard (thus, Petarded) after being challenged to apply for a MacArthur Genius Grant.
He tries to exploit his diagnosis and reaches the extent of losing his children's custody to Cleveland. After winning a game of Trivial Pursuit, he instantaneously claims himself a genius.
6. Road to Rhode Island Season 2 Episode 13
This episode of Family Guy beautifully showcases the romantic relationship between Stewie and Brian. When the duo gets lost after their plane tickets are stolen, they need to get back home before Lois finds out.
The road trip back to Quahog is filled with an explosion of different emotions as the pair tries to track down the latter's mother, which digs deeper into the characters' personal space.
5. To Love and Die In Dixie Season 3 Episode 12
This episode involves several things, like the entire family being on witness protection in the Deep South when Chris witnesses a crime. Peter makes a mess out of a Civil War enactment while Stewie starts a funk band.
Chris mistakes a Southern girl for a boy he eventually falls in love with, resulting in an overwhelming, fated separation.
4. Death is a Bitch Season 2 Episode 6
Peter Griffin finds himself in a tough spot when he pays a large hospital bill. He does everything in his capacity to get himself out of producing it. In episode 6 of season 2, he goes to the length of declaring himself as dead to get out of it. But just as we see in life, all actions have consequences.
Here, too, Death shows up at Peter's doorsteps to take him in. To get things back to normal, Peter needs to take over Death's job and bring everything back on track.
3. I Am Peter, Hear Me Roar Season 2 Episode 8
After he jokes about women, Peter receives feminine training at a woman's retreat that offends a female coworker.
When Peter is sued for sexual harassment, he is forced to attend a woman's retreat for sensitivity training and soon embraces his newfound feminine side.
2. He's Too Sexy For His Fat Season 2 Episode 17
Feeling endlessly ridiculed and humiliated for his weight, Chris decides that he wants to get in shape. Peter gives him a diet and exercise program, but he turns to plastic surgery when the results don't come.
Chris gives up the operation at the last minute, but Peter decides to do the surgery himself, inserts an implant, and rebuilds, turning into a selfish handsome man.
1. Da Boom Season 2 Episode 3
Family Guy may be one of the lesser interesting TV shows available on Netflix, but it has some gem of episodes. Da Boom showed what Quahog looked like after the Y2K bug destroyed the world. But even amidst the ruining, Peter finds ways to make things more difficult, which is hilarious and very relatable personally.
Which is the Most-Watched Episode of Family Guy?
There isn't one but a list of episodes that have been watched and rewatched countless times. According to Wikipedia, the top 3 most-watched episodes are S01E07: "Portrait of a Dog" with 12.80 million viewers, S06E12: "Stu & Stewie Excellent Adventure" with 7.94 million viewers, and on the third position stands S04E30: "Play it Again, Brian" with 7.90 million viewers.
Which is the Most Controversial Episode of Family Guy?
With its unmatchable Dark humor, the show has gathered quite a lot of negative attention on sensitive topics. Till present day, we have Family guy Season 8 Episode 21 as the most controversial release of all time.
Titles "Partial Terms of Endearment," the episode shows Lois as a friend's surrogate, but she decides to abort the fetus when the couple dies. This episode was banned from airing on Fox and was instead given a DVD release.
What Episode of Family Guy has the Most Nudity?
According to Wikipedia, Family Guy S12E04: "A Fistful of Meg" is the episode that shows the most nudity with the scene in which Meg can be seen trying to get out of a fight with a bully with Brian fights back Peter for standing naked.
Platforms Available
Netflix, Disney Plus Hotstar, Amazon Prime Video, iTunes Store, Hulu, fuboTV, Google Play, YouTube, VUDU, FOX.