Jump Force, developed by Spike Chunsoft, is a Japanese fighting game. It features some of the most famous anime and manga heroes featured in the Weekly Shonen Jump. Set apart from other crossover fighting games, Jump Force is unlike most games as manga characters do not usually appear anywhere apart from their series.
Jump Force's roster typically includes 40 playable characters along with two original characters. Players can also make their own characters and customize them to their liking.
All Playable Characters of Jump Force
There are about 40 playable characters in Jump Force along with two original characters. Listed below are the characters with respect to their anime/manga series.
1. Dragon Ball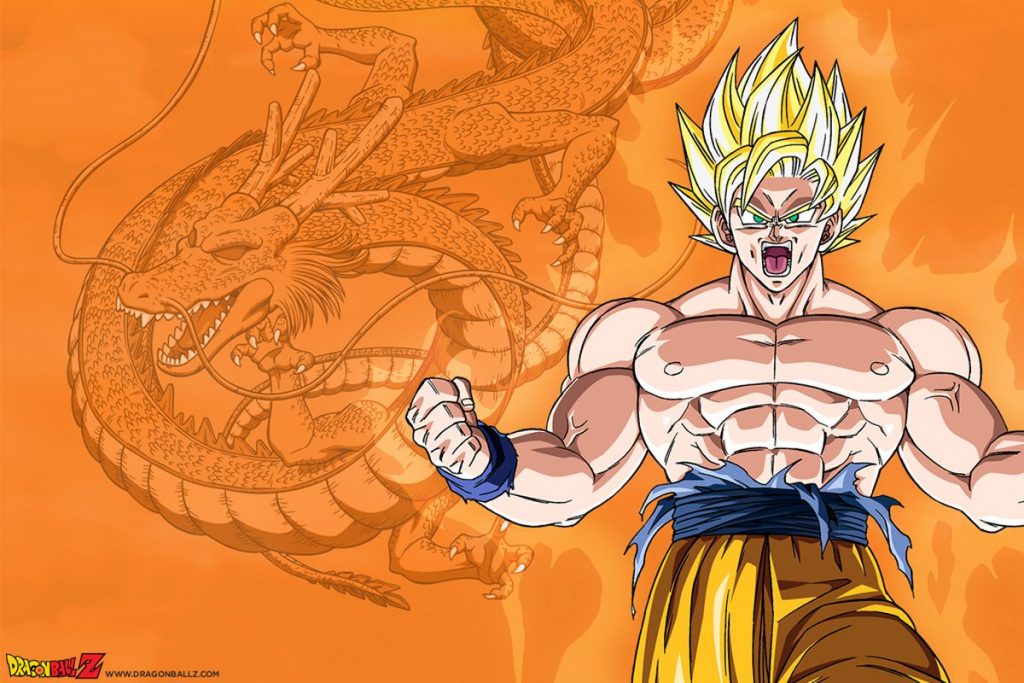 Cell
In Dragon Ball Z, Cell is a villain from the Cell Saga. He possessed multiple special abilities along with exceptional fighting skills.
Goku
The protagonist and hero of the Dragon Ball series is a sure thing in the game of Jump Force. being one of the strongest Jump Force characters, he is basically the ticket to your win.
Piccolo
Piccolo is loved and appreciated for his simplicity and his non-Saiyan characteristics. People love him because he is powerful, he is tough, and also for being Gohan's real father.
Frieza
Frieza is one of the most popular villains from Dragon Ball. He is powerful and ruthless and feared by all. If you can grab hold of this Dragon Ball Z character, your victory is a sure thing.
Vegeta
Vegeta has always been known as Goku's biggest rival in Dragon Ball. He is strong, powerful, and almost invincible as he is the Prince of all Saiyans. A fight between him and Goku would be a real deal and a nail-biting battle to behold as he too is one of the best Jump Force characters from the roster.
Future Trunks
Future Trunks is Vegeta's son and a hybrid Saiyan. He belonged to the timeline when the Androids triumphed the Z-Fighters and completely ruined the world of Dragon Ball.
2. Dragon Quest: The Adventures Of Dai
Dai
Dai is the protagonist of Dragon Quest: The Adventures of Dai and his presence in Jump Force is a special one. His special abilities encompass swordsmanship, hand-to-hand fight, and the usage of magic.
3. Fist of the North Star
Kenshiro
Kenshiro is the protagonist of Fist of the North Star. He specializes in martial arts and has the ability to kill the opponent from within.
4. Hunter x Hunter
Gon Freecss
Gon Freecss goes through a transformation in Jump Force as he grows into an adult with longer hair. he is the protagonist of Hunter x Hunter and is athletic and friendly. He also has a special set of smell, sight, and taste skills.
Hisoka Morow
Hisoka Morow is the antagonist of Hunter x Hunter. His special skill is transmutation where he changes the type of his aura, generally making it similar to a chewing gum's stickiness.
Killua Zoldyck
Belonging to a reputed family of assassins, Killua Zoldyck from Hunter x Hunter has the special ability to conduct electricity inside his opponent.
Kurapika
Kurapika's primary intention is to avenge the slain clan. He wears multiple chains which give him the power to fight his enemies.
5. Jojo's Bizzare Adventure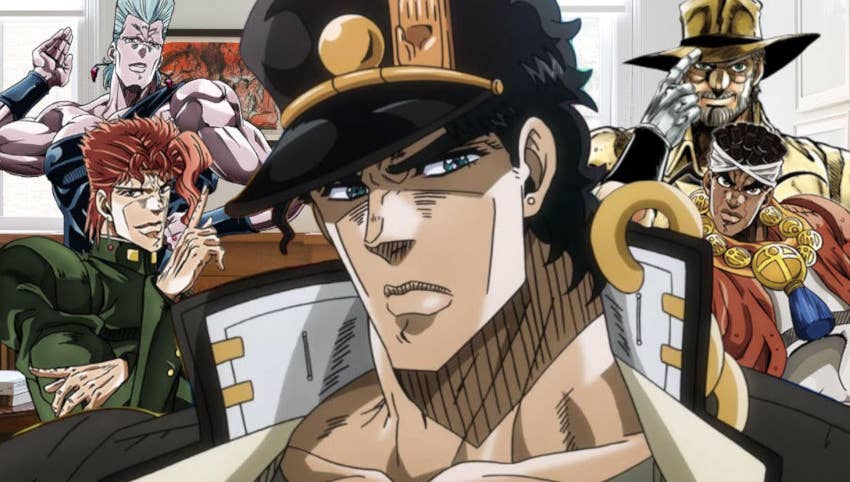 Jotaro Kujo
Jotaro Kujo is the protagonist of Jojo's Bizzare Adventure's third story arc, Stardust Crusaders. He has the power of the Star Platinum Stand to pummel his opponent until he recedes.
Dio Brando
He is the antagonist of Jojo's Bizzare Adventure. He puts a halt to his opponent's time by using his Water Stand power.
6. My Hero Academia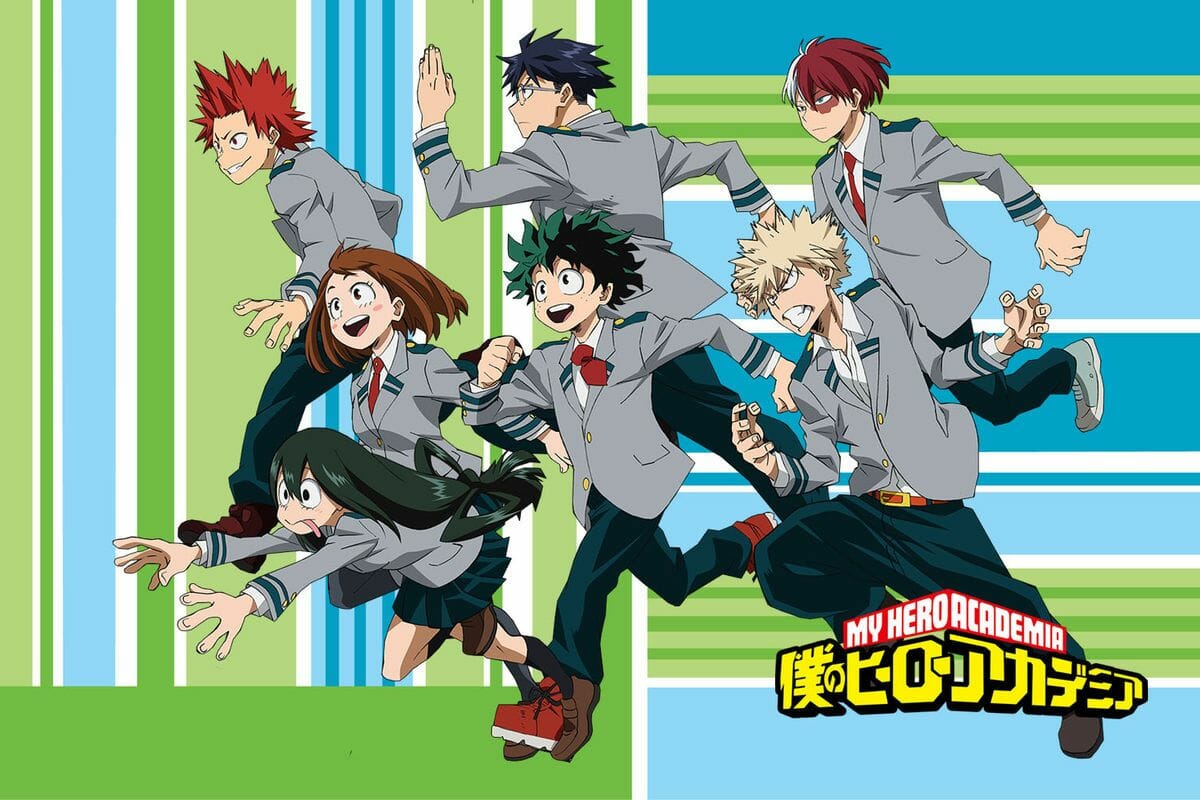 Izuku Midoriya
Izuku Midoriya, popularly known as Deku, is the protagonist of My Hero Academia. He has short periods of super-strength over his enemies due to his One For All power.
7. Naruto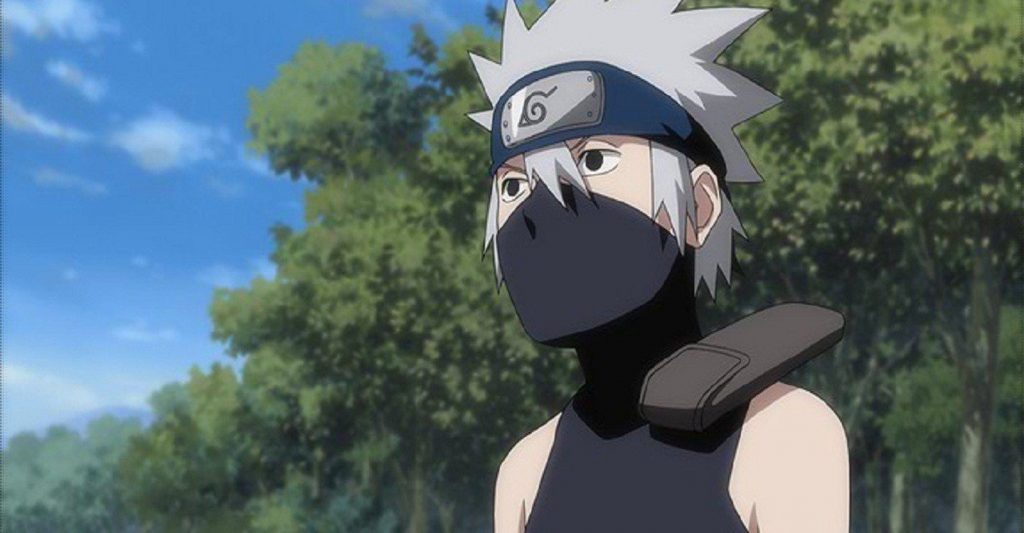 Gaara
Gaara controls sand and uses it to enshroud his enemies alive. He is also the Kazekage.
Naruto Uzumaki
Naruto Uzumaki is the main protagonist of Naruto. Some may consider him to be more powerful than Goku himself. In Jump Force, he uses the power of Nine-Tailed Fox to attack his enemies. Naruto Uzumaki is one of the better characters from Jump Force's roster to play with.
Sasuke Uchiha
Sasuke Uchiha is Naruto's all-time rival. In Jump Force, he uses his Rinnegan and Sharingan powers to destroy his enemies.
Kakashi Hatake
Kakashi Hatake had been Naruto's guide and mentor for several years. He uses his lightning techniques to battle his opponent.
Kaguya Otsutsuki
Kaguya was the closing villain for Naruto. Although it was surprising that she was chosen, she did a pretty good job at it.
8. One Piece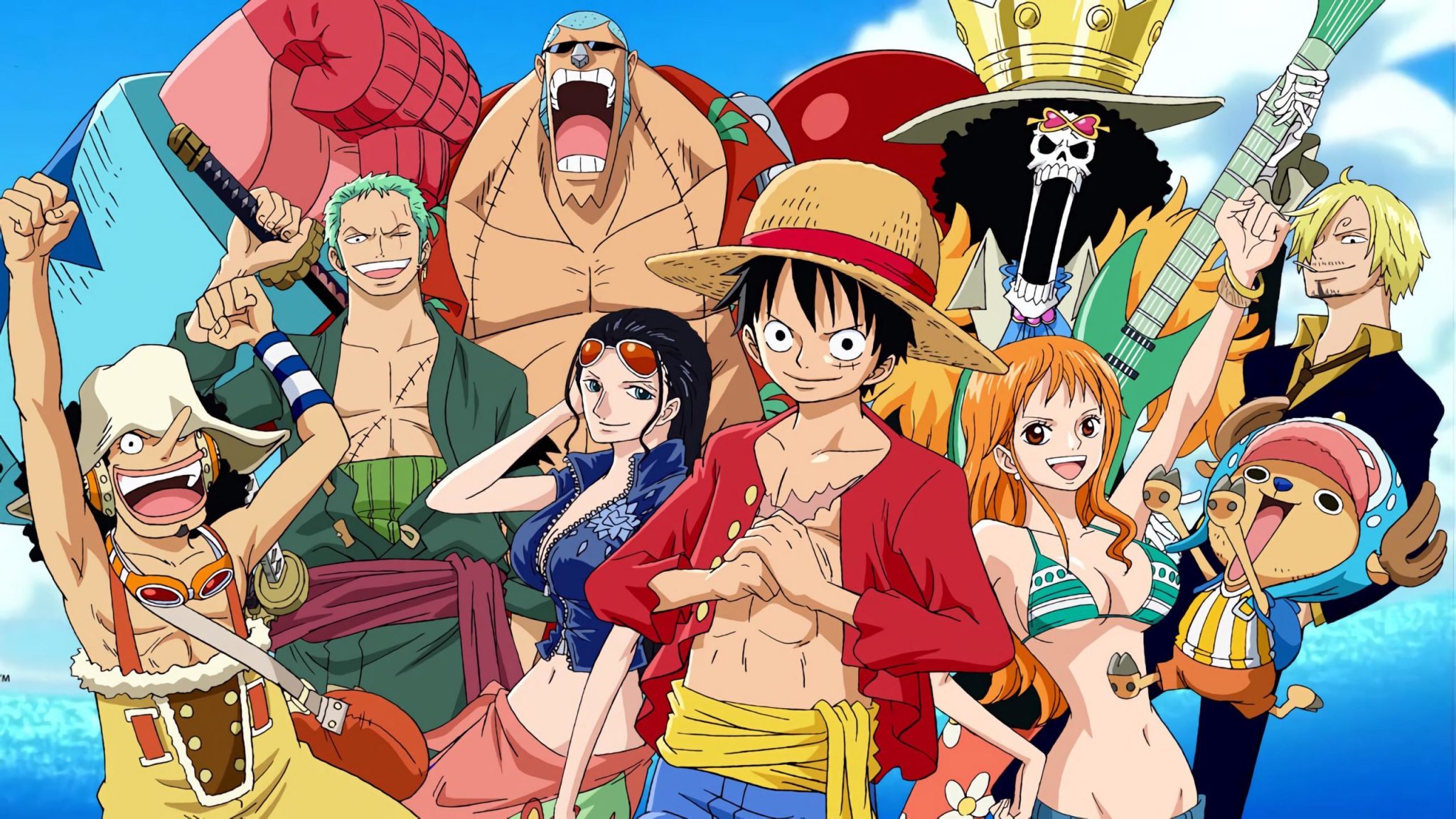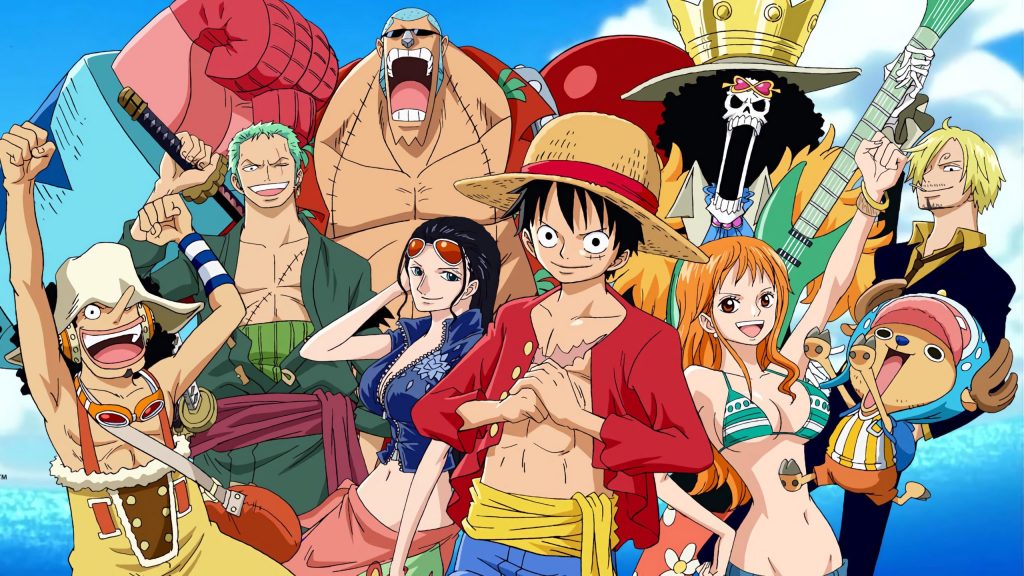 Blackbeard
Blackbeard is likely to become the final villain of One Piece as he has the merged powers of Yami Yami Devil Fruits and Gura Gura which makes him almost invincible.
Boa Hancock
She can turn every person who desires her into a stone. She is also one of the Seven Warlords.
Sanji
Sanji from One Piece is extremely skilled in martial arts and is also the chef of the Straw Hat Pirates.
Roronoa Zoro
Roronoa is a highly-skilled swordsman and presents the best of it on the battlefield.
Monkey D. Luffy
With Jump Force's huge set of manga characters, there is no way they would miss out on Monkey D. Luffy from One Piece. His main attack is the Gum-Gum Pistol, a highly effective punch, along with a lot of strength, agility, durability, and stamina.
Sabo
The adopted brother of Luffy, Sabo, has the power to create and control fire. He is one of the most unique characters from One Piece.
9. Black Clover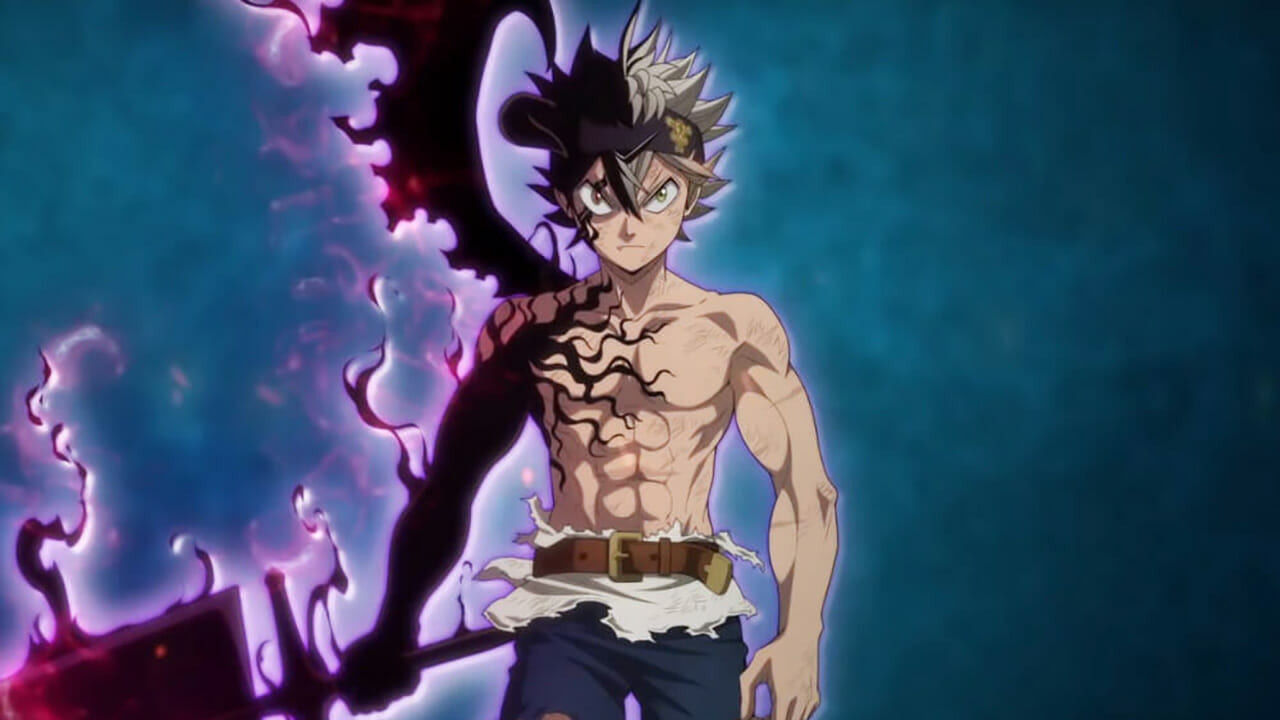 Asta
Asta is the main character from Black Clover. He fights his opponents with his Demon-Slayer Sword.
10. Bleach
Renji Abarai
Renji is a character from Bleach who appears in Jump Force and fights using his Twin Kings Snake Tail Bankai.
Ichigo Kurosaki
Even after Bleach had ended, some of its characters are known and appreciated throughout the globe. Ichigo Kurosaki in Jump Force uses the powers of a Shinigami to fight against other players.
Sosuke Aizen
Aizen was the protagonist of Bleach. He uses the combined powers of Kido and Hado with the help of a sword.
Rukia Kuchiki
Rukia Kuchiki has a bunch of sword skills in Bleach. However, only a few of them are used in Jump Force. She also uses her Censure of the White Haze Bankai in the game.
11. Rurouni Kenshin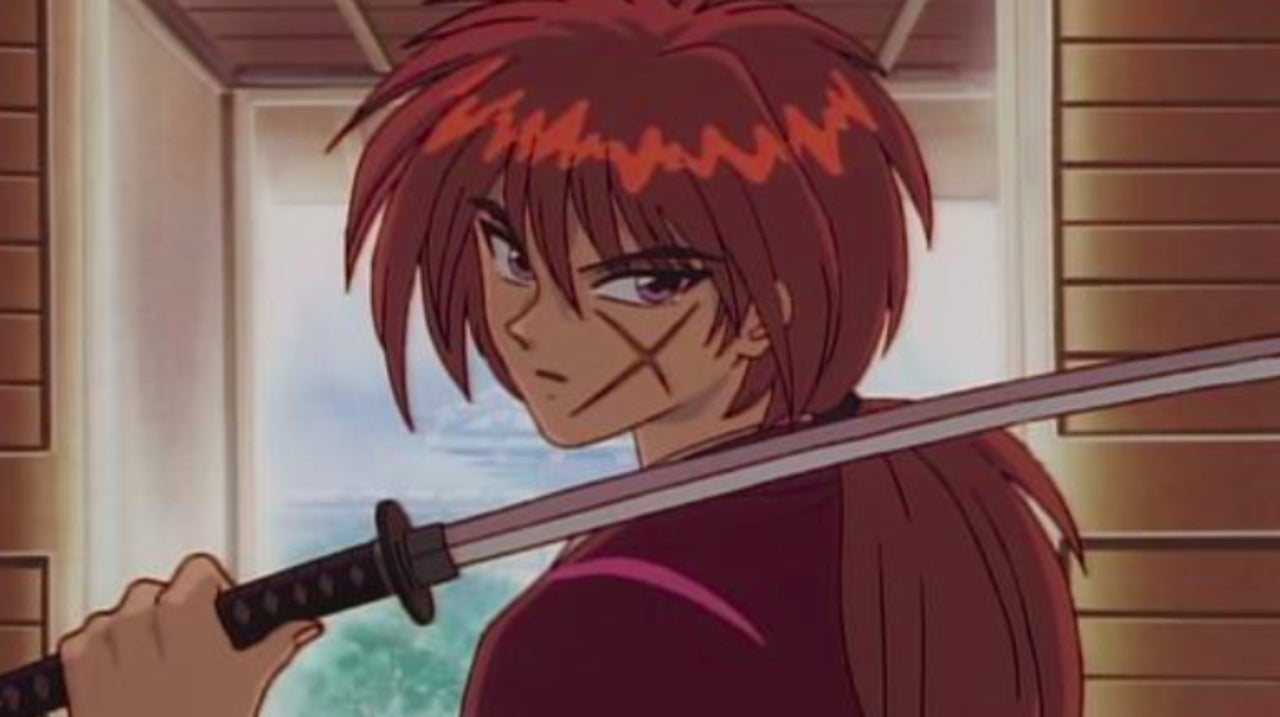 Himura Kenshin
Himura Kenshin is the protagonist of Rurouni Kenshin who uses a lesser destructive style of fighting against players.
Shishio Makoto
Shishio Makoto is the prime antagonist of Rurouni Kenshin. He is a professional assassin and does the same in Jump Force.
12. Saint Seiya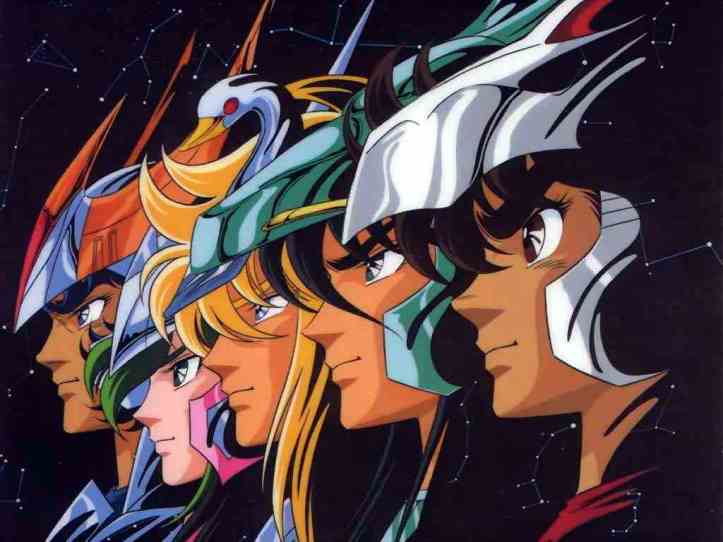 Pegasus Seiya
Pegasus is the protagonist of Saint Seiya. He has a Pegasus Cloth which can make him fly.
Dragon Shiryu
Dragon Shiryu has an immense amount of strength and resilience. He is the antagonist of Saint Seiya and many players long for this character.
13. Boruto: Naruto Next Generations
Boruto Uzumaki
Boruto Uzumaki is Naruto's son and one of the better characters from the Jump Force roster. He is almost as skilled as his father and does the best that he can to match up to his father's levels.
14. City Hunter
Ryo Saeba
Ryo Saeba uses bombs and ammunitions to blow opponents up in Jump Force. He is the protagonist of the detective manga, City Hunter.
15. Yu Yu Hakusho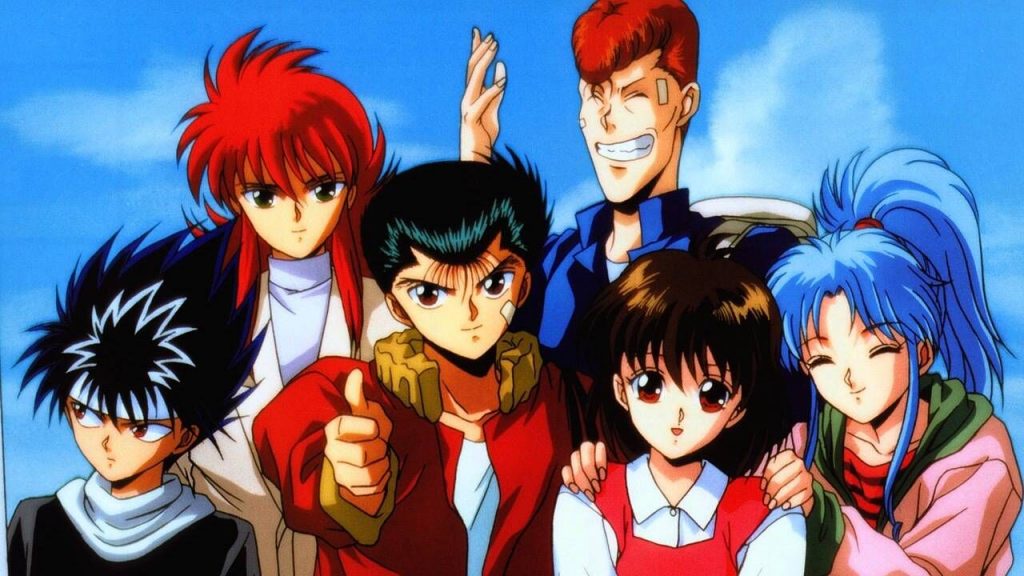 Yusuke Urameshi
Yusuke is the protagonist of Yu Yu Hakusho and is responsible for the protection of his people. He kills the residents of the underworld and does the same using his Spirit Gun.
Younger Toguro
Toguro used to be a good human once. Later when he started gaining the powers of a demon, he turned into a villain.
16. Yu-Gi-Oh!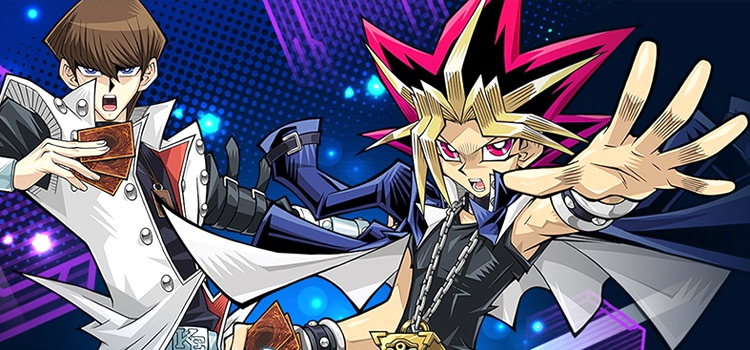 Yugi Muto
Yugi Moto is one of the best Jump Force characters from the roster as he has several powers that can lead a player up to victory. He can send for Duel Monsters to battle alongside him which brings in triple force power. Yugi Moto is also the King of Games in Yu-Gi-Oh!
17. Jump Force
Gale and Kalena
Akira Toriyama created two original Jump Force characters called Gale and Kalena. They do not belong to any anime or manga series.
All Non-Playable Characters of Jump Force
Along with the playable characters, there are also a bunch of non-playable characters from Jump Force which have been listed below.
1. Death Note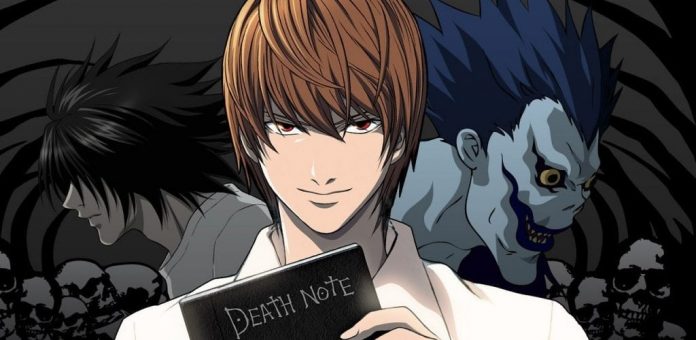 Ryuk
Ryuk is the prime Shinigami from the famous manga series, Death Note. Although he has Shinigami powers, Ryuk is a non-playable character.
Light
Light Yagami is the main protagonist of Death Note. He with his Death Note is some of the most famous characters in the manga world.
2. Jump Force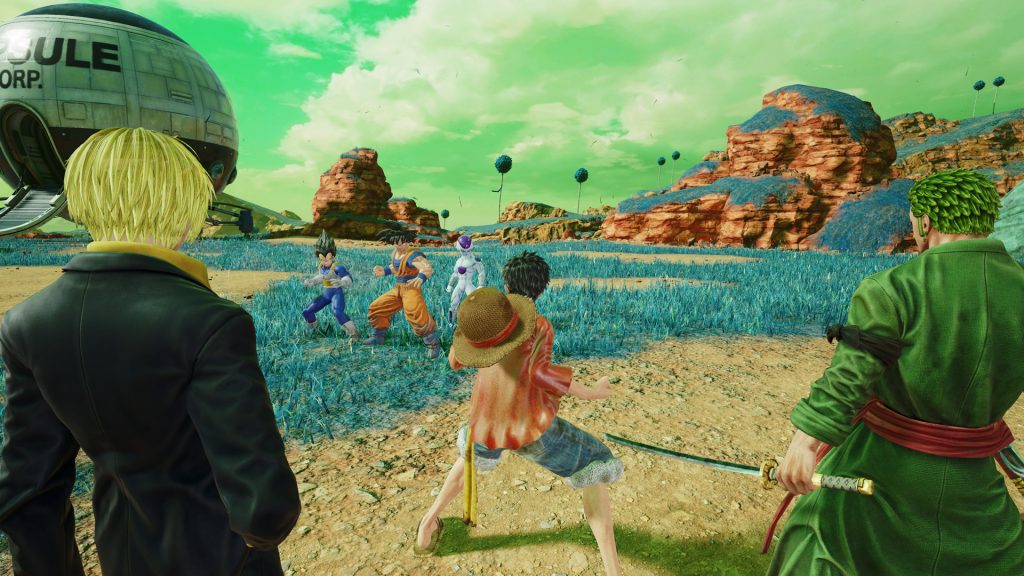 Glover
Prometheus, popularly known as Director Glover, is portrayed first as the director of the J-Force before revealing that he is the main antagonist of the game.
Navigator
Navigator is another original character from Jump Force. They function as the assistant of the J-Force.
Additional Jump Force Characters
Some rumors about additional characters are making ears. However, their confirmation is yet to be made. Nevertheless, listed below are some of the probable Jump Force characters.
Biscuit Krueger (from Hunter x Hunter)
Majin Buu (from Dragon Ball Z)
Katsuki Bakugou (from My Hero Academia)
All Might (from My Hero Academia)
Trafalgar Law (from One Piece)
Madara Uchiha (from Naruto)
Toushiro Hitsugaya (from Bleach)
Grimmjow Jaegerjaquez (from Bleach)
Seto Kaiba (from Yu-Gi-Oh!)
Jump Force has been one of the most unique crossover fighting games due to its combination of characters and the involvement of their powers from their own worlds. If you are an anime or manga fan and love playing video games, you should definitely try Jump Force at least once.