A nice Kung Fu movie is truly the best, isn't there? The Kung Fu film, a distinctive byproduct of Eastern cinema, is a distinct sub-genre that features some of the best hand-to-hand action scenes you'll ever see in a motion picture.
The Kung Fu film, a sub-genre of the more general martial arts genre, is one of the less well-known but nevertheless incredibly entertaining movie genres available.
Kung Fu films, which gave us legendary screen figures like Bruce Lee and Jackie Chan, have influenced music (The Wu-Tang Clan, Kendrick Lamar), video-game franchises (Mortal Kombat, "Street Fighter"), and even Hollywood auteurs like Quentin Tarantino and the Wachowskis, who don't always directly partake in the genre but frequently use its aesthetic.
20. Kung Fu Panda
Director: John Stevenson, Mark Osborne
Writer: Jonathan Aibel, Glenn Berger, Ethan Reiff
Cast: Jack Black, Angelina Jolie, Dustin Hoffman, Ian McShane
IMDb: 7.6
Rotten Tomatoes: 87%
Kung Fu aficionado Po the Panda begins working with the Furious Five to defeat evil forces that endanger the Valley of Peace after being chosen as the Dragon Warrior.
19. Battle Wizard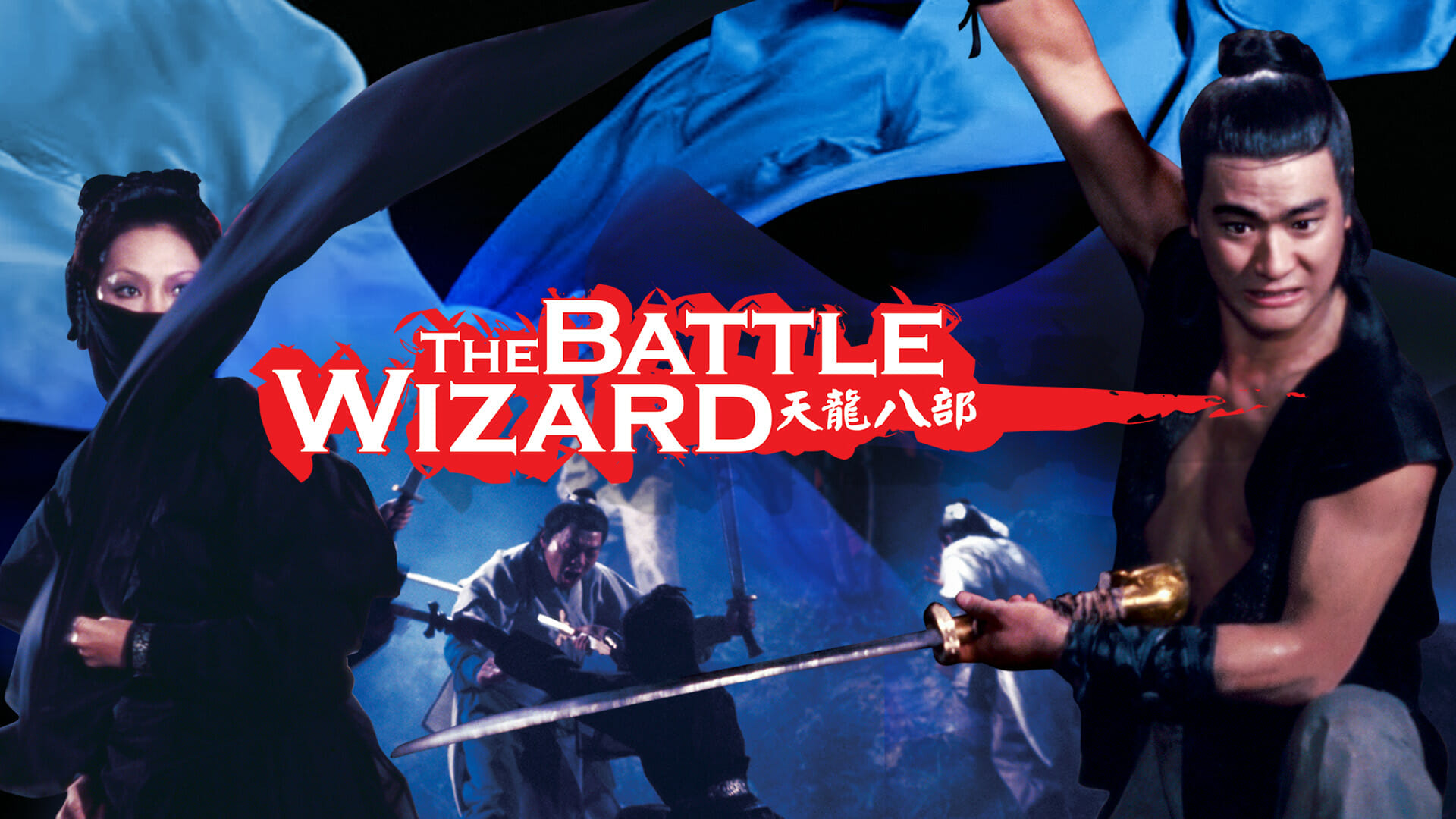 Director: Hsueh Li Pao
Writer: Louis Cha, Kuang Ni
Cast: Danny Lee, Ni Tien, Chen-Chi Lin
IMDb: 6.2
Rotten Tomatoes: -%
The son of a royal who has magically acquired lethal martial arts skills is the target of a menacing villain who plans to exact retribution.
By the end of the 1970s, Hong Kong kung fu cinema had achieved the pinnacle of its classical era and was starting to diverge radically, heading down that path of escalating decadence and, eventually, insanity.
Films like Battle Wizard, which mixed a variety of Eastern and Western mysticism and magic into tales that nevertheless resembled traditional historical drama kung fu movies, were among the main offshoots.
18. Fist of Legend
Director: Gordon Chan
Writer: Gordon Chan, Kwong-Kim Yip, Lam Kay Toa
Cast: Jet Li, Shinobu Nakayama, Siu-Ho Chin
IMDb: 7.5
Rotten Tomatoes: -%
The 1994 Hong Kong martial arts movie Fist of Legend was helmed by Gordon Chan and produced by Jet Li, who also featured in the lead role. Yuen Woo-ping provided the action choreographer.
The movie debuted on December 22, 1994. This movie is a remake of the Bruce Lee-starring 1972 action picture Fist of Fury.
17. The Prodigal Son
Director: Sammo Hung
Writer: Sammo Kam-Bo Hung, Barry Wong, Jing Wong
Cast: Biao Yuen, Ching-Ying Lam, Sammo Kam-Bo Hung
IMDb: 7.3
Rotten Tomatoes: 92%
The son of a wealthy guy regards himself as Canton's top kung fu practitioner.
Sadly, his father buys everyone to fail since he is worried about his son's safety.
16. Fist of Fury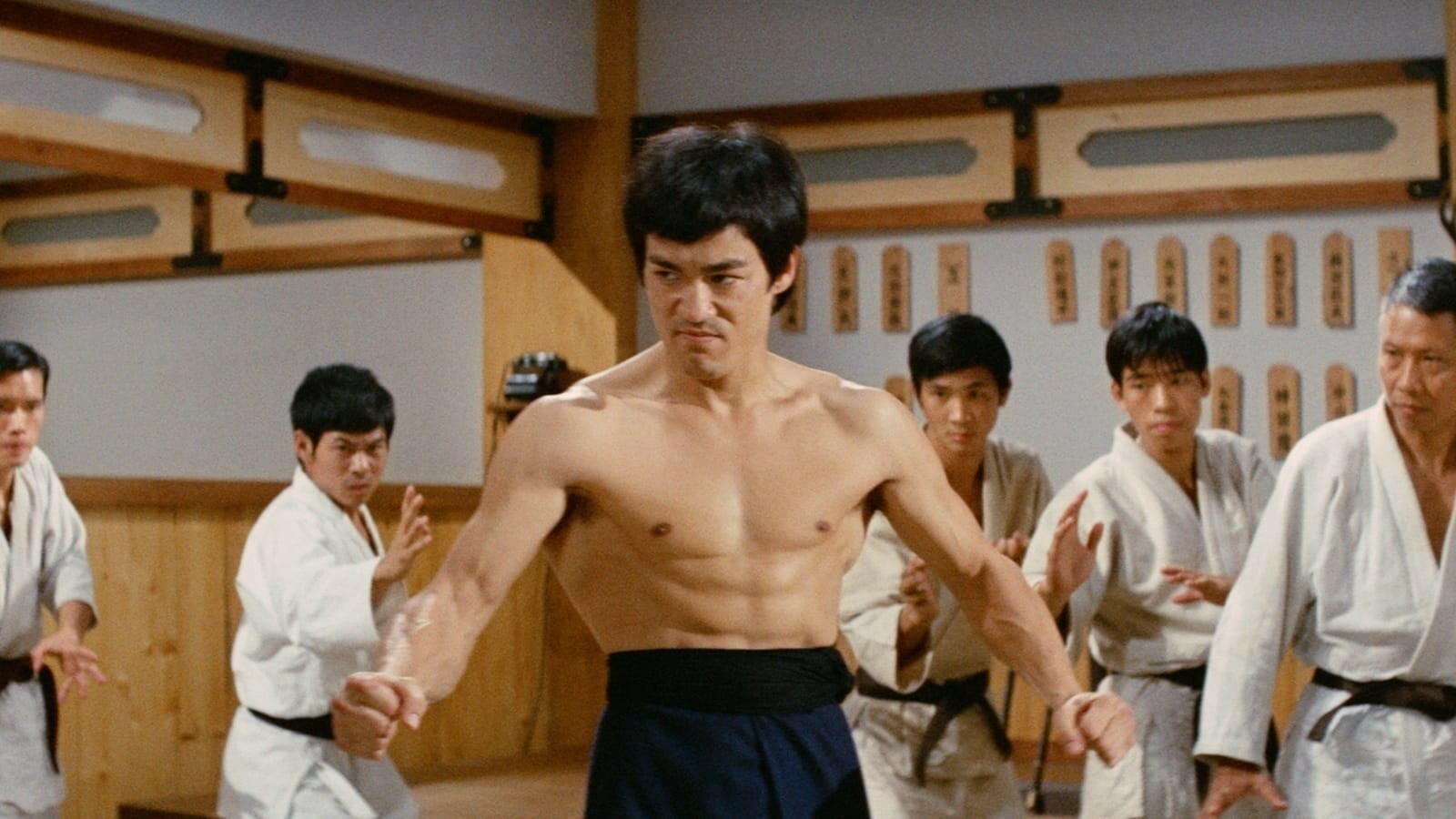 Director: Lo Wei
Writer: Lo Wei
Cast: Bruce Lee, Nora Miao, James Tien
IMDb: 7.2
Rotten Tomatoes: 92%
The funeral of a young martial arts student's teacher, who passed away inexplicably, takes place at his home. Although there is no confirmation, a competing Japanese academy is claimed.
15. Hero
Director: Yi-Mou Zhang
Writer: Feng Li, Yimou Zhang, Bin Wang
Cast: Jet Li, Tony Chiu-Wai Leung, Maggie Cheung
IMDb: 7.9
Rotten Tomatoes: 94%
A policeman chooses to tell Qin, the Chinese emperor, about his bravery in taking down three killers named Long Sky, Flying Snow, and Broken Sword.
14. The Matrix
Director: Lana Wachowski, Lilly Wachowski
Writer: Lana Wachowski, Lilly Wachowski
Cast: Keanu Reeves, Laurence Fishburne, Carrie-Anne Moss
IMDb: 8.7
Rotten Tomatoes: 88%
Neo, a computer hacker, is led to a dangerous underground by a stunning stranger, where he learns the startling truth: the life he has always known is actually an intricate lie created by a malicious cyber-intelligence, the Matrix.
13. Crouching Tiger, Hidden Dragon
Director: Ang Lee
Writer: Hui-Ling Wang
Cast: Chow Yun-Fat, Michelle Yeoh, Ziyi Zhang
IMDb: 7.
Rotten Tomatoes: 97%
Hong Kong action hero Chow Yun-fat plays veteran warrior Li Mu Bai in "Crouching Tiger, Hidden Dragon." When Li Mu Bai decides to retire, he gives his trusted 400-year-old sword, known as the "Green Destiny," to his companion (Michelle Yeoh).
A quick young burglar steals the blade for herself, so Mu Bui's companion sets out to retrieve it while dealing with her own complicated feelings for her old friend.
Kung fu and romance don't always go well together, but in the extremely skilled hands of director Ang Lee, a poignant portrayal of forbidden love is presented between lightning-fast kicks and riveting sword fights.
"Crouching Tiger, Hidden Dragon," which received accolades worldwide upon release, earned more than 40 honors and was nominated for the Best Picture Oscar.
12. Kung Fu Hustle
Director: Stephen Chow
Writer: Stephen Chow, Kan-Cheung Tsang, Xin Huo
Cast: Stephen Chow, Wah Yuen, Qiu Yuen
IMDb: 7.7
Rotten Tomatoes: 90%
A number of retired genre actors play important roles in "Kung Fu Hustle," a satire of vintage kung fu movies.
Chow plays Sing in the movie, an aspiring low-level criminal looking to join the notorious Axe Gang and establish himself as a really bad person.
Sing must choose whether to join the gang or spare the area from inevitable devastation when the Axe Gang starts to wreak havoc on a nearby slum named Pigsty Alley and discovers that it is populated by several kung fu masters who have fled into hiding.
Even if the action scenes are superbly executed, "Kung Fu Hustle" is best enjoyed for its comic tone.
11. Ip Man
Director: Wilson Yip
Writer: Edmond Wong, Tai-lee Chan
Cast: Donnie Yen, Simon Yam, Siu-Wong Fan
IMDb: 8
Rotten Tomatoes: 86%
Bruce Lee may have brought the kung Fu genre to its zenith, but more contemporary films have maintained the genre alive for a new generation to enjoy.
The most notable of these is "Ip Man," a dramatized biopic centered on the martial arts guru Wing Chun, who was responsible for instructing some of the greatest martial artists in history (including Lee).
Donnie Yen plays the titular martial artist in "Ip Man," who battles against professional soldiers and local fighting specialists throughout the Sino-Japanese War.
The movie's historical accuracy may not have been accurate, but its commercial success was.
10. Iron Monkey
Director: Woo-Ping Yuen
Writer: Tan Cheung, Tai-Mok Lau, Elsa Tang
Cast: Rongguang Yu, Donnie Yen, Jean Wang
IMDb: 7.5
Rotten Tomatoes: 91%
"Iron Monkey," which was frequently hailed as one of the best kung fu films of the 1990s, served as evidence that the kung fu subgenre was still relevant even after its heyday.
It's a movie with some excellent action scenes, consisting of lightning-fast kicks and epic slow-motion action, partly based on Chinese folk hero Wong Fei-hung and his father's encounter with the enigmatic martial artist known only as "the Iron Monkey."
Donnie Yen played Wong Kei-Ying, a Chinese doctor and accomplished martial artist who is compelled to fight the Iron Monkey, a masked vigilante who resembles Robin Hood after one of the city's corrupt officials kidnaps his son.
After saving Wong Kei-son, Ying the Iron Monkey demonstrates his bravery, and the two combatants team up to take on the city's administrative politicians.
9. Five Deadly Venoms
Director: Chang Cheh
Writer: Kuang Ni, Chang Cheh
Cast: Sheng Chiang, Chien Sun, Phillip Chung-Fung Kwok
IMDb: 7
Rotten Tomatoes: 80%
Yang Tieh, a teenage martial artist, has been given instructions by his dying instructor to find his previous pupils, all of whom have become formidable practitioners of a certain fighting technique, and kill any of them who are abusing their skills.
The Centipede, the Snake, the Scorpion, the Lizard, and the Toad, based on the "five poisonous creatures" from Chinese folklore, are the names given to each of these five pupils fighting techniques. Yang Tieh has indeed been taught a little bit of every combat technique.
"Five Deadly Venoms" might seem a little cheesy and out-of-date by contemporary standards, but it's precisely this over-stylization that makes it a fun, necessary kung fu romp and must-watching for any would-be fans of the genre.
8. Police Story
Director: Jackie Chan, Chi-Hwa Chen
Writer: Jackie Chan, Edward Tang
Cast: Jackie Chan, Maggie Cheung, Brigitte Lin
IMDb: 7.5
Rotten Tomatoes: 93%
The kung fu movie went into an odd state of limbo following Bruce Lee's passing in 1973.
When the genre was at its height of prominence and suddenly found itself without its most well-known leading actor, producers frantically searched for stars to replace Lee.
Few actors could equal his solemnity, passion, and on-screen charisma; instead, they chose an actor who had the physical but chose to take the genre in a completely unanticipated way.
7. Master of the Flying Guillotine
Director: Wang Yu
Writer: Wang Yu
Cast: Jimmy Wang Yu, Tien Wu Chu, Kang Chin
IMDb: 7.4
Rotten Tomatoes: 90%
"Master of the Flying Guillotine," a Kung Fu movie in the wuxia genre, may not be as well known as many other kung fu movies that were released around the same period, but it is still a significant and entertaining film.
Since its premiere, "Master of the Flying Guillotine" has been hailed as one of the best kung fu films by media like The New York Times, and Kevin Thomas of the Los Angeles Times has even referred to it as the "Holy Grail of Hong Kong martial arts movies of the '70s."
6. Once Upon a Time in China
Director: Tsui Hark
Writer: Hark Tsui, Kai-Chi Yuen, Yiu-Ming Leung
Cast: Jet Li, Rosamund Kwan, Biao Yuen
IMDb: 7.2
Rotten Tomatoes: 88%
Due in large part to movies starring Donnie Yen and Jet Li, two of the most charismatic and skilled martial artists to switch to acting after Bruce Lee and Jackie Chan, the kung Fu genre had a rebirth in popularity in the 1990s.
I would play famed folk hero Wong Fei-hung in the movie that catapulted him to fame (who can be glimpsed as a young boy in "Iron Monkey" and has been played by dozens of actors in over a hundred Hong Kong films).
Li's Wong Fei-hung, a doctor who is equally skilled in medicine and kung Fu, trains the local militia to fight off a criminal martial arts gang and invading Western invaders, and it did get praise from detractors.
5. The 36th Chamber of Shaolin
Director: Lau Kar-leung
Writer: Kuang Ni
Cast: Chia-Hui Liu, Lieh Lo, Yue Wong
IMDb: 7.7
Rotten Tomatoes: -%
The 36th Chamber of Shaolin, another unquestionable masterpiece from Shaw Brothers Studio, is recognized by many fans of kung fu movies as being one of the best kung Fu movies ever produced. It launched the careers of its director, Lau Kar-Leung, and its star, Gordon Liu, in the Eastern film industry.
Liu portrays a young student named Liu Yude whose campus is brutally destroyed by the authorities.
The student goes to a Shaolin temple to acquire kung Fu in order to exact revenge. He is put to the test as he must navigate through each of the 36 rooms, each of which emphasizes important combat and fighting tactics to hone one's mind and body.
It's a rare movie where the training scenes are as well-staged and interesting to watch.
4. The Legend of Drunken Master
Director: Jackie Chan, Lau Kar-Leung
Writer: Edward Tang, Man-Ming Tong, Kai-Chi Yuen
Cast: Jackie Chan, Ho-Sung Pak, Lung Ti
IMDb: 7.5
Rotten Tomatoes: 84%
Sixteen years after the initial "Drunken Master," Jackie Chan reprises his role as the folk hero Wong Fei-hung in this sequel. Wong Fei-hung is a master of both drinking and martial arts, fusing the two to create his own distinctive "drunken boxing" fighting style.
When Wong Fei-hung is pushed by his father to quit drinking and argue permanently, he is forced to choose between doing what his father asks and foiling a foreign scheme to steal priceless treasures from his country.
Following its publication, "The Legend of Drunken Master" received almost universal praise and several honors, including the 14th Hong Kong Film Award and the 31st Golden Horse Award for Best Action Choreography. The British Film Institute listed it among the top 10 action films of 2015 on their list.
3. Kill Bill: Vol. 2
Director: Quentin Tarantino
Writer: Uma Thurman, Quentin Tarantino
Cast: Uma Thurman, David Carradine, Daryl Hannah
IMDb: 7.6
Rotten Tomatoes: 95%
The only two survivors of the Deadly Vipers Assassination Squad, Elle Driver and Budd, are the objectives of the Bride, a pregnant woman on a mission to kill her former boss Bill.
2. Enter the Dragon
Director: Robert Clouse
Writer: Michael Allin, Bruce Lee
Cast: Bruce Lee, John Saxon, Jim Kelly
IMDb: 7.6
Rotten Tomatoes: 95%
In many ways, Bruce Lee was to martial arts films what Clint Eastwood or John Wayne was to the Western genre.
But Lee did it in a fraction of the time, whereas Eastwood and Wayne needed decades and dozens of movies to cement their legacies.
A competent martial artist recruited undercover to compete in a fighting tournament run by a dangerous international criminal was shown in the screen icon "Enter the Dragon."
"Enter the Dragon" is regarded as Lee's masterwork and is almost without a doubt the most impactful kung fu film of all time.
It is also among the most commercially successful movies ever, earning more than 400 times the amount it was originally projected to spend.
1. Kill Bill: Vol 1
Director: Quentin Tarantino
Writer: Uma Thurman, Quentin Tarantino
Cast: Uma Thurman, David Carradine, Daryl Hannah
IMDb: 8.2
Rotten Tomatoes: 85%
Code-named The Bride, a pregnant assassin is viciously attacked by her former boss Bill and left in a coma for four years. When she finally awakens, she decides to exact revenge on him and his friends.
One of Tarantino's masterpieces, "Kill Bill," is inventive due to its countless allusions to kung fu movies that the director holds dear to his heart. Tarantino incorporates a lot of these references into the film (such as the Bride sporting the now-iconic black and yellow tracksuit worn by Bruce Lee in his uncompleted "Game of Death").
It was widely praised by critics and received multiple BAFTA, and Golden Globe nods for its meticulously crafted homage to a film genre Tarantino plainly values.