The courtroom drama is a Western movie staple, with countless clichés and famous films to its credit. While not as popular as major genres such as science fiction, fantasy, and horror, movies about attorneys and various legal law and order movies and dramas have been a proud legacy of Hollywood since the days of black-and-white cinema.
Like any other, The legal drama genre has evolved, but many of the popular clichés and structural conventions of lawyer movies have stayed stable.
Of course, just because there is a narrative structure in place does not mean that making a successful courtroom drama is simple. The genre's predictable design makes sloppy imitation movies much simpler to create.
Thus to provide a blockbuster screen time to our readers, here is a list of The Best Lawyer Movies of all time.
 36. Jagged Edge (1985)
Director: 

Richard Marquand

Writer: 

Joe Eszterhas

Cast: 

Jeff Bridges, Glenn Close, Peter Coyote

IMDb Ratings: 

6.5

Rotten Tomatoes: 

81%

Streaming Platforms: 

Prime Videos, Vudu, and Apple TV
Jagged Edge, lesser-known earlier stuff by Basic Instinct and Showgirls author Joe Eszterhas, provides a fascinating blend of bloody mayhem, ill-advised romanticism, and judicial intrigue. In the role of Teddy Barnes, played by Glenn Close, an affluent newspaper editor (Jeff Bridges) who is suspected of murdering his wife is represented by a defense attorney.
35. Dark Waters (2019)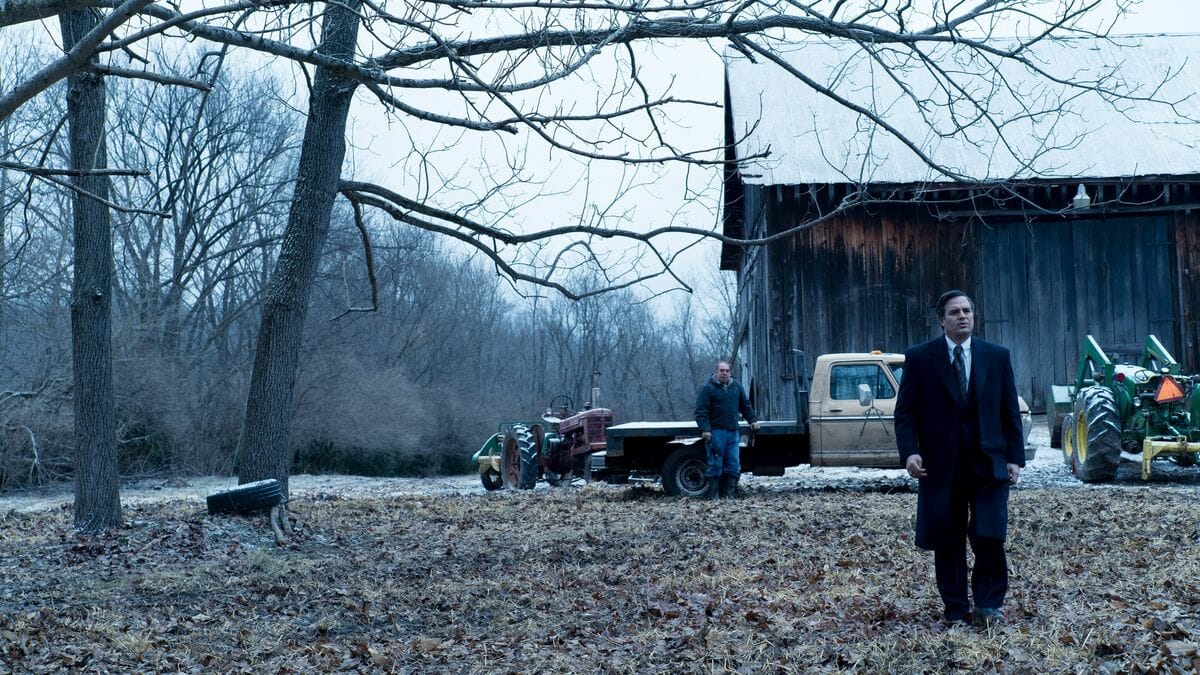 Director: 

Todd Haynes

Writer: 

Nathaniel Rich, Mario Correa, Matthew Michael Carnahan

Cast: 

Mark Ruffalo, Anne Hathaway, Tim Robbins

IMDb Ratings: 

7.6

Rotten Tomatoes: 

89%

Streaming Platforms: 

Netflix and Prime Videos
Uninteresting items like non-stick pots and pans contain the hazardous, mass-produced substances that Mark Ruffalo's tenacious lawyer Robert Bilott battles against. Dark Waters, the torn-apart-headline story of a lawyer fighting a decade-long court battle against DuPont, among the most dominant corporations in the world, explores real-life tragedies with a stunning banality.
The place where families eat meals together and talk about their days becomes the crime scene. Director Todd Haynes emphasizes the home and social components of the legal thriller by filming a formal corporate holiday party and dialogue outside a Benihana to depict the frequently depressing plot, primarily in Ohio and West Virginia.
34. Michael Clayton (2007)
Director: 

Tony Gilroy

Writer: 

Tony Gilroy

Cast: 

George Clooney, Tilda Swinton, Tom Wilkinson

IMDb Ratings: 

7.2

Rotten Tomatoes: 

91%

Streaming Platforms: 

Netflix, Prime Videos, and Hulu
The role of the titular character in this chilling New York thriller may be the apex of George Clooney's profession as a grey knight actor. Amid a massive class-action lawsuit, Clayton, a super-cynical, debt-ravaged "helper," is forced to conduct damage limitation.
Consider Olivia Pope from Scandal, except more severe. He plays poker, drives explosive vehicles, channels Shiva, the God of Death, and does these things.
33. The Accused (1988)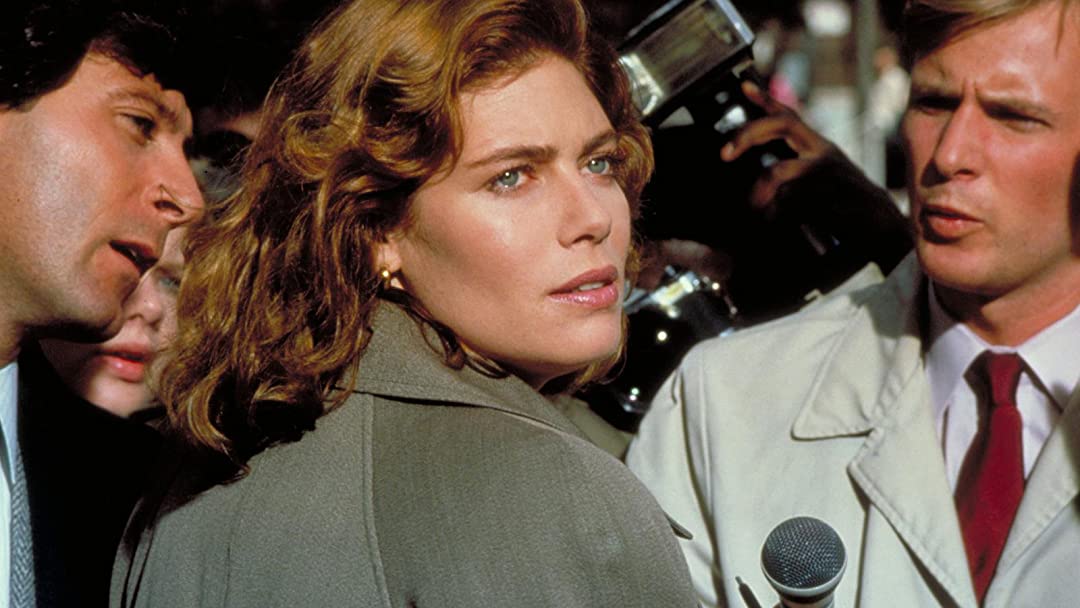 Director: 

Jonathan Kaplan

Writer: 

Tom Topor

Cast: 

Kelly McGillis, Jodie Foster, Bernie Coulson

IMDb Ratings: 

7.1

Rotten Tomatoes: 

92%

Streaming Platforms: 

Prime Videos, Vudu, and Apple TV
Legal dramas occasionally aim to be amusing. Even though they include terrible crimes, they adhere to a pulpy style and format that immerses the audience in a fictitious judicial setting. Watching 1988's "The Accused" is not recommended if you're looking for a lighthearted, humorous, and trope-filled legal romp.
But you should seriously consider it if you want to see a well-written, superbly performed, and profoundly demanding story of justice.
Inside The Accused, a young lady (Foster) who has been sexually raped takes legal action against the offenders.
Although it was a risky but contentious storyline for a big-budget movie in the late 1980s, "The Accused" became a huge critical and financial triumph. Foster received numerous honors for her central role, including at the Golden Globes and the Academy Awards.
32. The Pelican Brief (1993)
Director: 

Alan J. Pakula

Writer: 

John Grisham, Alan J. Pakula

Cast: 

Julia Roberts, Denzel Washington, Sam Shepard

IMDb Ratings: 

6.6

Rotten Tomatoes: 

54%

Streaming Platforms: 

Netflix and Prime Videos
The Pelican Brief does have an expansive scope contrasted to the other Grisham productions on this list, containing assassinations of Supreme Court Justices, a cunning president attempting to reform the court, and an environmentalist conspiracy featuring a villainous oil billionaire.
Julia Roberts portrays a law student who produces a paper about an assassination idea that ends up in the wrong hands. It's also absurd, yet the glossy implementation, with brilliant lighting and a weirdly soft-spoken paranoid approach, thanks to All the President's Men director Alan J.
Pakula keeps it interesting despite the several dull periods. Roberts doesn't even see Denzel Washington's investigative reporter role until more than an hour into the 141-minute film. The moment they do meet, the movie comes to life.
31.

 JFK (1991)
Director: 

Oliver Stone

Writer: 

Jim Garrison, Jim Marrs, Oliver Stone

Cast: 

Kevin Costner, Gary Oldman, Jack Lemmon

IMDb Ratings: 

8

Rotten Tomatoes: 

85%

Streaming Platforms: 

Prime Videos and Vudu
The above Kevin Costner-led iconic, which also analyses the JFK assassination through the eyes of New Orleans District Attorney Jim Garrison, is the ultimate expression of Oliver Stone's hyper-referential, galactic civilization paranoid style.
It has received criticism over the years for purported logical leaps and thoughtless reporting. Moreover, you may well not consider the film's network of ties between the CIA, the mafia, the FBI, and the military to be particularly compelling as a thesis.
But the film succeeds as a frantic reflection on American outrage—a recurrent theme in Stone's work—and as a tightly wound character study of perseverance, a crucial component of any excellent legal thriller. It also provided the basis for a beloved Seinfeld plot.
30) RBG (2018)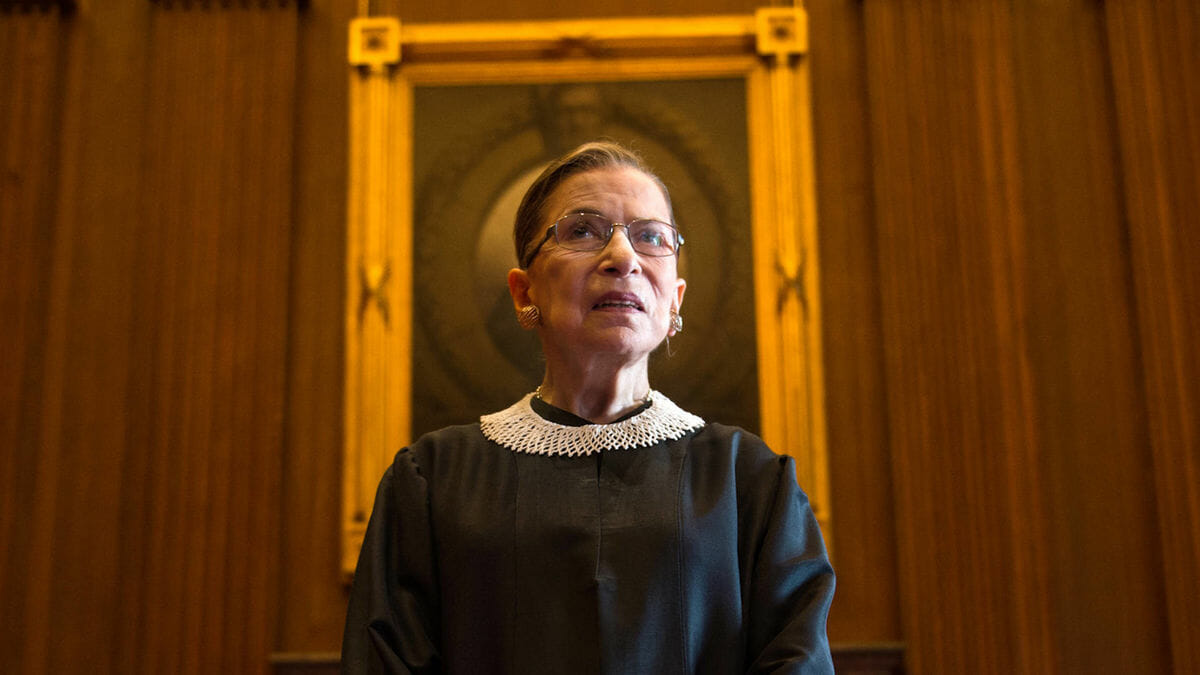 Director: Betsy West, Julie Cohen
Writer: Betsy West, Julie Cohen
Cast: Ruth Bader Ginsburg, Harryette Helsel, Ann Kittner, Clara Spera
IMDb Rating: 7.6/10
Rotten Tomatoes: 93%
Streaming Platform: Apple TV
RBG follows Supreme Court Justice Ruth Bader Ginsburg's career over several decades and how she established a judicial legacy while becoming a pop culture star.
A vote approved Ginsburg 96 to 3 after answering issues regarding abortion and discrimination candidly during her Senate committee hearings, which President Clinton recalls was remarkable considering the heated political atmosphere of the 1990s.
29) And Justice For All (1979)
Director: Norman Jewison
Writer: Valerie Curtin, Barry Levinson
Cast: Al Pacino, Jack Warden, John Forsythe
IMDb Rating: 7.4/10
Rotten Tomatoes: 82%
Streaming Platforms: Prime Video, Google Play, and Vudu
The film, directed by Norman Jewison, depicts Al Pacino's character, Arthur Kirkland, a Baltimore defense attorney who ends himself in jail after hitting Judge Henry T. Fleming (played by John Forsythe) while arguing in favor of his client, Jeff McCullaugh (played by Thomas G. Waites). Unfortunately, McCullaugh was mistaken for a killer with much the same name after being detained for a minor traffic infraction.
Kirkland finally exits prison and is recruited to represent Judge Fleming, who is accused of brutally assaulting and raping a young woman. Fleming wants Kirkland to be his lawyer because he feels having someone who openly dislikes him defending him would benefit him.
28) Amistad (1997)
Director: Steven Spielberg
Writer: David Franzoni
Cast: Djimon Hounsou, Morgan Freeman, Matthew McConaughey
IMDb Rating: 7.3/10
Rotten Tomatoes: 77%
Streaming Platform: Apple Tv
Amistad was a narrative about a slave ship from Cuba to the United States in 1839. Steven Spielberg's film Cinque (Djimon Hounsou) organizes the enslaved people in an insurrection, culminating in their imprisonment in Connecticut.
Morgan Freeman's character, Theodore Johnson, a formerly enslaved person, hears of these people's suffering and enlists the aid of estate attorney Roger Baldwin (played by Matthew McCaughnehey) to represent and forgive them. Their quest eventually gained the backing of John Quincy Adams, depicted by Anthony Hopkins.
27) The Firm (1993)
Director: Sydney Pollack
Writer: John Grisham
Cast: Jeanne Tripplehorn, Tom Cruise, Holly Hunter
IMDb Rating: 6.8/10
Rotten Tomatoes: 76%
Streaming Platform: Amazon Prime Video, Apple Tv
In Sydney Pollack's The Company, based on John Grisham's legal thriller of the same name, a young lawyer named Mitch McDeere (played by Tom Cruise) enters the ranks of a tiny and prominent firm. Although first honored to be a business member, McDeere quickly discovers, with the assistance of a receptionist portrayed by Holly Hunter, that there is more to the firm than strikes the eye and that it is involved in financial fraud for the mafia.
When the FBI approaches McDeere to obtain information concerning his colleagues' behavior, he finds himself in a pickle. As a result, he must choose between following the law and making the option that will keep him safe.
26) Primal Fear (1996)
Director: Gregory Hoblit
Writer: Ann Biderman, Steve Shagan
Cast: Edward Norton, Richard Gere, Laura Linney
IMDb Rating: 7.7/10
Rotten Tomatoes: 77%
Streaming Platform: Apple Tv
Edward Norton gives that performance in 1996's "Primal Fear," which portrays Aaron, a former Catholic altar boy suspected of killing the bishop of his diocese. When Aaron adopts a more confident and violent persona known as Roy, his defense counsel, played by Richard Gere, swiftly recognizes what he thinks to be depersonalization/derealization disorder.
Any further plot specifics would likely ruin the picture for someone who hasn't seen it; however, enough to say that while most of the planning is quite formulaic, Norton's performance is simply excellent. He was nominated for an Academy Award for Best Supporting Actor and won the same award at the Golden Globes and Critics Choice Awards.
25) Based on Sex (2018)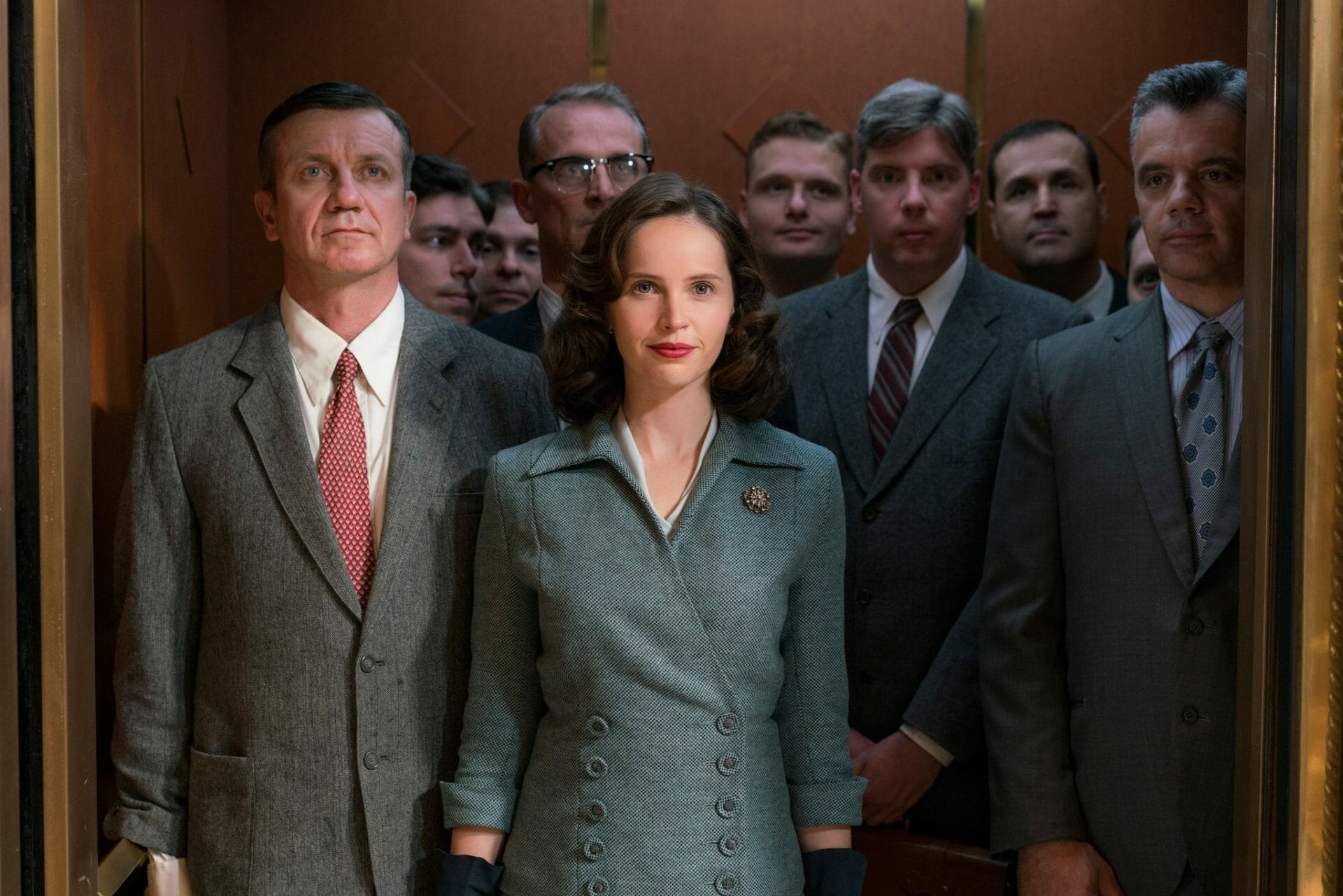 Director: Mimi Leder
Writer: Daniel Stiepleman
Cast: Felicity Jones, Ruth Bader Ginsburg, Armie Hammer
IMDb Rating: 7.1/10
Rotten Tomatoes: 72%
Streaming Platform: Sony Liv
"Based on Sex" received positive reviews upon its initial release (through Rotten Tomatoes); however, several critics commented that it succeeds more due to its original content than its cinematic implementation. Jones is excellent in the lead part, and the writing is decent; however, when dealing with a historical character like RBG, it's often preferable to let history speak for itself.
Murder trials and overly dramatic justice stories abound in the legal drama genre. "Based on Sex" is a breath of new air since it focuses on how case law and legal precedent may profoundly affect the country for the better.
24) The Devil's Advocate (1997)
Director: Taylor Hackford
Writer: Tony Gilroy, Jonathan Lemkin
Cast: Al Pacino, Keanu Reeves, Charlize Theron
IMDb Rating: 7.5/10
Rotten Tomatoes: 63%
Streaming Platform: Netflix
Keanu Reeves plays Kevin Lomax, a Florida defense attorney who accepts a position at John Milton's New York legal office (played by Al Pacino).
As Kevin rises through the business ranks, his mentally ill wife, Mary Ann (Charlize Theron), has a series of increasingly terrifying and mystical events that distort her perspective of reality. While coping with his wife's sickness, Kevin discovers that his employer is involved in illegal activities and is, therefore, not who he seems to be.
23) A Civil Action (1998)
Director: Steven Zaillian
Writer: Jonathan Harr
Cast: John Travolta, William H. Macy, John Lithgow
IMDb Rating: 6.6/10
Rotten Tomatoes: 62%
Streaming Platform: Amazon Prime Video
John Travolta plays personal injury lawyer Jan Schlichtmann in this film written and directed by Steven Zaillian & based on a true story. Schlichtmann becomes embroiled in a matter that, while appearing to be simple at first, turns out to be quite complicated and threatens to be his undoing.
The case involves a multinational corporation poisoning a town's water supply and causing leukemia in some of its people. Schlichtmann goes up against a formidable litigator played by Robert Duval in an attempt to put things right and hold the business accountable, risking bankrupting his firm and destroying his career.
22) 12 Angry Men (1957)
Director: Sidney Lumet
Writer: Reginald Rose
Cast: Henry Fonda, Lee J. Cobb, Reginald Rose
IMDb Rating: 9/10
Rotten Tomatoes: 100%
Streaming Platform: Vudu Movie & TV Store, VUDU or Redbox
Sidney Lumet's famous courtroom drama depicts the discussions of 12 men, all jury members weighing the destiny of a poor adolescent man accused of murder. He may face the death sentence if proven guilty.
Except for Juror 8, all jurors believe that the young guy is guilty at the start of the video. Juror 8, portrayed by Henry Fonda, urges his fellow jurors to deliberate on the defendant's case before convicting him. Throughout the proceedings, many jurors change their votes as they confront parts of the evidence they first ignored.
21) Marshall (2017)
Director: Reginald Hudlin
Writer: Jacob Koskoff, Michael Koskoff
Cast: Chadwick Aaron Boseman, Josh Gad, Kate Hudson, Sterling K. Brown
IMDb Rating: 7.2/10
Rotten Tomatoes: 81%
Streaming Platform: Apple Tv
"Marshall," like "Based on Sex," gains a lot of narrative impetus from its source material. Marshall was a bright, daring civil rights lawyer. He achieved significant advances for racial equality and fairness in America. The film concentrates on one of his most crucial early cases, State of Connecticut v. Joseph Spell.
The NAACP sends Marshall to defend a Black driver wrongly accused of sexually abusing his white boss. Even though the odds and the community oppose the defendant, Marshall successfully navigates the case, achieving a not-guilty decision.
20) The Conspirator (2010)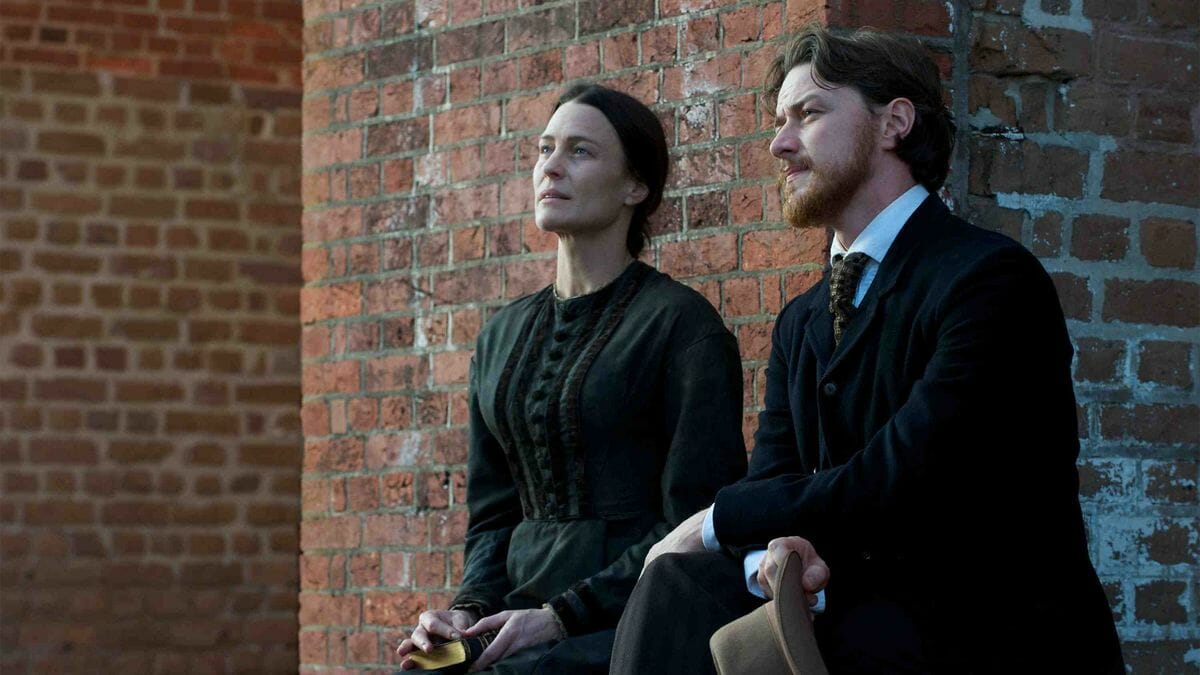 Director: Robert Redford
Writer: James Solomon
Cast: James McAvoy, Robin Wright, Evan Rachel Wood
IMDb Rating: 6.9/10
Rotten Tomatoes: 56%
Streaming Platform: Hulu
The Conspirator, directed by Robert Redford, depicts the consequences of President Lincoln's assassination. Following the assassination of the President, seven men, and one woman are taken into custody for conspiracy to murder the President, Vice President, and Secretary of State.
The hesitant lawyer Frederick Aiken represents the lone lady, Mary Surratt (played by Robin Wright) (played by James McAvoy). Surratt runs the guesthouse where John Wilkes Booth and the other conspirators planned their assassination.
Convinced that Surratt is innocent, Aiken works tirelessly throughout the film to defend her and demonstrate that she is being exploited to apprehend her son. But unfortunately, this further suspect was at large.
19) The Client (1994)
Director: Joel Schumacher
Writer: John Grisham
Cast: Susan Sarandon, Brad Renfro, Tommy Lee Jones
IMDb Rating: 6.7/10
Rotten Tomatoes: 80%
Streaming Platform: Netflix
"The Client," starring Susan Sarandon in quite an Oscar-nominated performance, is an excellent lawyer movie about people involved against their will in the sometimes violent convulsions of the American court system. Based on John Grisham's novel of the same name, Sarandon portrays lawyer Regina Love.
The latter is recruited to defend an 11-year-old child (Brad Renfro) after witnessing the killing of a mafia connection. A separate attorney, played by Tommy Lee Jones, attempts to get the youngster to expose vital information confided to him by the deceased, putting him and his family at risk.
18) A Time To Kill (1996)
Director: Joel Schumacher
Writer: John Grisham
Cast: Matthew McConaughey, Samuel L. Jackson, Sandra Bullock
IMDb Rating: 7.4/10
Rotten Tomatoes: 67%
Streaming Platform: Amazon Prime Video
In this film, directed by Joel Schumacher, Samuel L. Jackson plays Carl Lee Hailey, a father who murders the racist men who viciously raped his daughter while being prosecuted for their crime. Hailey is subsequently forced to rely on the assistance of defense lawyer Jake Brigance, played by Matthew McConaughey, to be acquitted.
Brigance believes Hailey's acquittal prospects are poor, partly due to his residence in a tiny, divided town in the South. Still, he accepts the man's case when he demonstrates unwavering trust in his talents.
17) Compulsion (1959)
Director: Richard Fleischer
Writer: Richard Murphy
Cast: Dean Stockwell, Bradford Dillman, Orson Welles
IMDb Rating: 7.4/10
Rotten Tomatoes: 100%
Streaming Platform: iTunes
Richard Fleischer's criminal thriller depicts the story of two psychopathic students, Artie Straus (Bradford Dillman) & Judd Steiner (played by Dean Stockwell). Artie and Judd are in significant danger after killing another person to commit a perfect crime. But unfortunately, they leave behind critical evidence and are arrested for their actions.
After that, Orson Welles, who plays their lawyer, must labor tirelessly to defend the two teenage men and spare them from death. The movie is based on a well-known 1924 Leopold and Loeb case.
Read More: The 50 Best Movies Like Lord of The Rings You Must Watch
16) The Paper Chase (1973)
Director: James Bridges
Writer: James Bridges
Cast: Timothy Bottoms, John Houseman, Lindsay Wagner
IMDb Rating: 7.2/10
Rotten Tomatoes: 83%
Streaming Platform: Prime Video, Vudu Movie & TV Store
In James Bridges's The Paper Chase, a first-year Harvard law student called James Hart (played by Timothy Bottoms) overcomes a series of educational hurdles. However, when he has a run-in with an imposing contractual professor, Charles W. Kingsfield, his load gets even more significant (played by John Houseman).
Despite Kingsfield's concentration in the classroom and his strict demands on his pupils, which force many to leave their studies and drop out entirely, James perseveres and sometimes even starts dating his professor's daughter, Susan, played by Lindsay Wagner.
15) Kramer Vs. Kramer (1979)
Director: Robert Benton
Writer: Robert Benton
Cast: Dustin Hoffman, Meryl Streep, Justin Henry
IMDb Rating: 7.8/10
Rotten Tomatoes: 85%
Streaming Platform: Apple TV
Written and directed by Robert Benton, Kramer vs. Kramer is about an advertising executive Ted Kramer (acted by Dustin Hoffman), as he finds out his spouse (played by Meryl Streep) is leaving him and his young son for good.
Even after getting fired from his advertising job, Ted develops fantastic chemistry and a relationship with his son with the aid of another single mother – Margaret, portrayed by Jane Alexander. However, this presents issues later on when his wife returns to try to reclaim custody. As a result, an exhausting judicial struggle develops, with significant consequences for all parties engaged in the case.
14) The Rainmaker (1997)
Director: Francis Ford Coppola
Writer: John Grisham
Cast: Matt Damon, Danny DeVito, Claire Danes
IMDb Rating: 7.2/10
Rotten Tomatoes: 83%
Streaming Platform: Netflix
The Rainmaker, created by Francis Ford Coppola, depicts Rudy Baylor, a rookie attorney who, unable to find employment, is compelled to work for another lawyer with questionable morality, played by Mickey Rourke.
Baylor meets Deck Shifflet, a paralegal portrayed by Danny DeVito, and Dot Black (performed by Mary Kay Place), whose insurance carrier would not cover her dying son. When Baylor discovers this knowledge, he joins forces with Shifflet to fight Black's insurance provider and its tough lawyer (played by Jon Voight).
13) A Few Good Men (1992)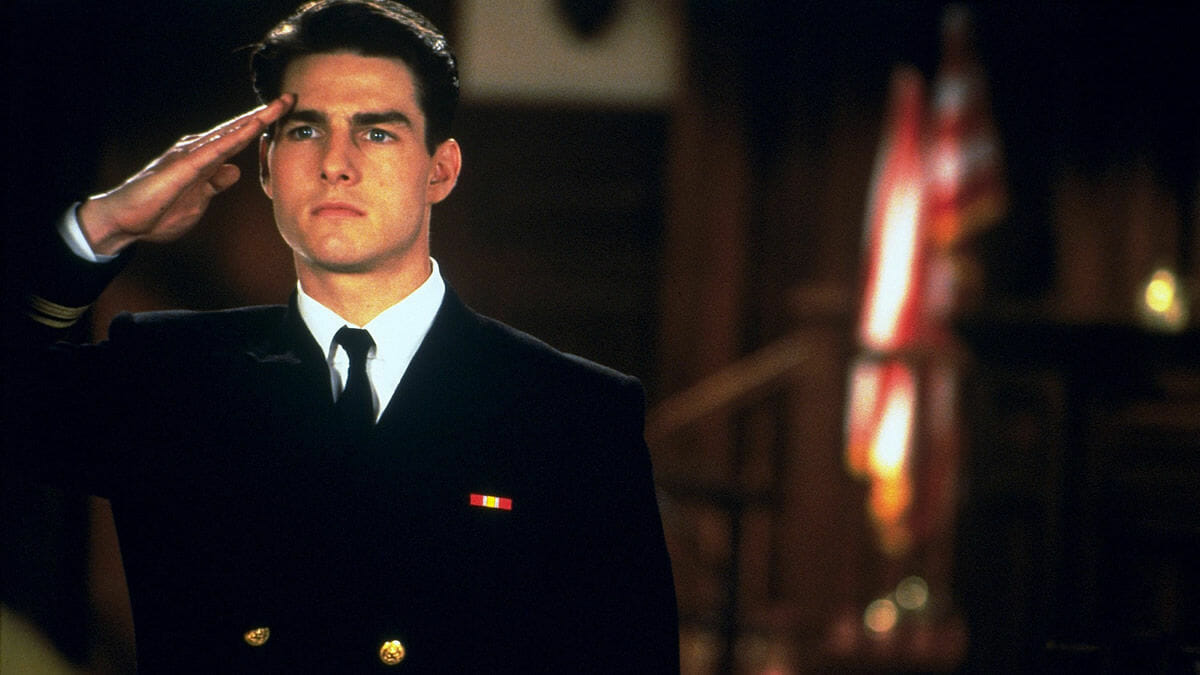 Director: Rob Reiner
Writer: Aaron Sorkin
Cast: Jack Nicholson, Tom Cruise, Demi Moore
IMDb Rating: 7.7/10
Rotten Tomatoes: 83%
Streaming Platform: Amazon Prime Video
A Few Good Men, directed by Rob Reiner & written by Aaron Sorkin, follows army attorney Lt. Daniel Kaffee (played by Tom Cruise) after representing two Marines accused of killing fellow Marines at Guantanamo Bay.
Another lawyer, represented by Demi Moore, convinces Kaffee not to pursue a plea deal for these Marines. Instead, she persuades him they are following orders from a company commander, Col. Nathan Jessep, portrayed by Jack Nicholson.
12) A Man For All Seasons(1976)
Director: Fred Zinnemann
Writer: Robert Bolt
Cast: Paul Scofield, Robert Bolt, Robert Shaw
IMDb Rating: 7.7/10
Rotten Tomatoes: 84%
Streaming Platform: Netflix
A Man for All Seasons, directed by Fred Zinnemann, is set in middle ages England and chronicles the life of Sir Thomas More, presented by Paul Scofield.
More is famous for defying King Henry VIII (played by Robert Shaw) and failing to urge the Pope into annulling the king's marriage so he may remarry. Moreover, despite extraordinary pressure, a devout Catholic stayed firm in his refusal to allow the monarch to divorce. The emperor and his adherents retaliated by accusing More of treason.
11) Judgment At Nuremberg (1961)
Director: Stanley Kramer
Writer: Montgomery Clift, Abby Mann
Cast: Maximilian Schell, Spencer Tracy, Burt Lancaster
IMDb Rating: 8.3/10
Rotten Tomatoes: 92%
Streaming Platform: Pluto TV
This political thriller, set in the late 1940s after World War II, follows nazis who are prosecuted inside an American courtroom in Germany. In Stanley Kramer's film, these people must face a martial tribunal and answer allegations of human rights violations.
Chief Justice Haywood (Spencer Tracy) shall hear from the principal defendant, Ernst Janning (Burt Lancaster), as well as his defense counsel (Maximillian Schell), the widow of a Nazi commander, a US army captain (William Shatner), and a witness called Irene Wallner (played by Judy Garland).
10) Presumed Innocent (1990)
Director: Alan J. Pakula
Writer: Scott Turow
Cast: Harrison Ford, Bonnie Bedelia, Greta Scacchi
IMDb Rating: 6.9/10
Rotten Tomatoes: 86%
Streaming Platform: Hulu
Presumed Innocent, directed by Alan J. Pakula, follows Rusty Sabich, a senior deputy portrayed by Harrison Ford. The latter is ordered by prosecuting attorney Raymond Horgan (played by Brian Dennehy) to look into the murder and rape of his coworker, Carolyn Polhemus (played by Greta Scacchi).
Horgan is unaware that Polhemus & Sabich are having an affair at the moment of the assignment. However, evidence eventually implicates Sabich, prompting Horgan's opponents to seek his arrest. Sabich must hire defense attorney Sandy Stern (Raul Julia) to assist him in his case.
9) The Verdict
Director: Sidney Lumet
Writer: David Mamet, Jay Presson Allen
Cast: Paul Newman, Charlotte Rampling, James Mason
IMDb Rating: 7.7/10
Rotten Tomatoes: 89%
Streaming Platform: Apple Tv
The Verdict features Frank Galvin, represented by Paul Newman, who was once an attorney out of work after being sacked from a Boston law firm for jury manipulation allegations. At the movie's start, directed by Sidney Lumet, Galvin agrees to take on a medical malpractice case to favor his buddy Mickey (played by Jack Warden).
Galvin initially intends to settle the matter but refuses the hospital's offer and decides to go to trial alternatively, much to the astonishment of the court and the victim's relatives.
8) Erin Brockovich (2000)
Director: Steven Soderbergh
Writer: Susannah Grant
Cast: Julia Roberts, Albert Finney, Erin Brockovich
IMDb Rating: 7.4/10
Rotten Tomatoes: 85%
Streaming Platform: Netflix, Amazon Prime Video
Erin Brockovich presents the true story of a woman who challenged Pacific Gas and Electric after discovering a cover-up that had been subjecting a local community to tainted water, leading to significant diseases.
Julia Roberts plays Erin Brockovich in the film, directed by Steven Soderbergh. Albert Finney plays her lawyer, Ed Masry, who finally hires her at his practice. Brockovich begins her inquiry after discovering medical data relating to the crime while working at Masry's business.
7) Philadelphia (1993)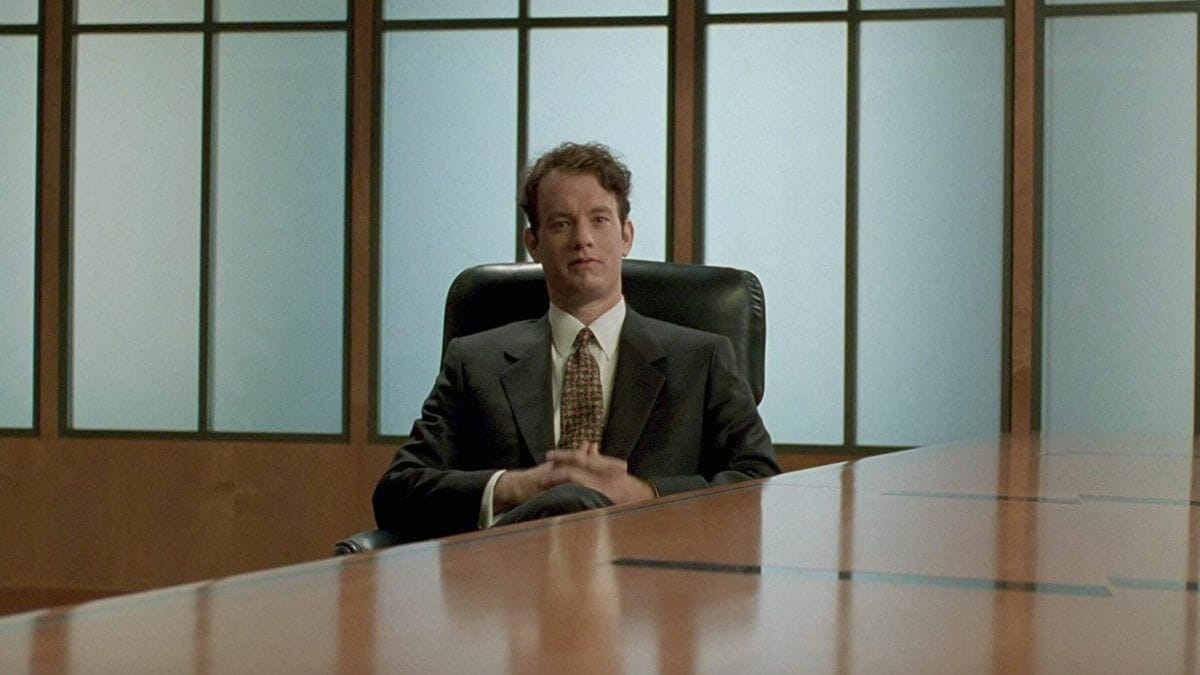 Director: Jonathan Demme
Writer: Ron Nyswaner
Cast: Tom Hanks, Denzel Washington, Antonio Banderas
IMDb Rating: 7.7/10
Rotten Tomatoes: 79%
Streaming Platform: Apple Tv
Philadelphia, directed by Jonathan Demme, is a lawyer film following the tale of lawyer Andrew Beckett. He fights to conceal his homosexuality and HIV status for fear of jeopardizing his job at a famous Philadelphia law firm. However, a coworker eventually exposes his secrets.
Beckett chooses to sue the business for discrimination after losing his employment there. Joe Miller, played by Denzel Washington, is the only lawyer who will aid him with his case. The two guys team together to take on Belinda Conine, one of the firm's finest litigators, portrayed by Mary Steenburgen. Denzel Washington was critically acclaimed for his acting in this good courtroom drama.
6) Legally Blonde (2001)
Director: Robert Luketic
Writer: Robert Luketic
Cast: Reese Witherspoon, Luke Wilson, Jennifer Coolidge
IMDb Rating: 6.4/10
Rotten Tomatoes: 71%
Streaming Platform: Apple Tv
Based on Amanda Brown's novel, Legally Blonde is a courtroom drama-comedy starring Reese Witherspoon playing Elle Woods, a Californian sorority girl. After her ex, Warner Huntington III (played by Matthew Davis), splits up with her on the date she expected him to propose, Elle pursues him to Harvard Law School.
While her first objective is to win Warner back, Elle quickly falls in love with the legal industry as she struggles to overcome the difficulties of being a first-year law graduate. She later realizes she can be a brilliant lawyer in her own right. Julia Roberts was acclaimed a lot for her portrayal of the titular character.
5) Witness For Persecution (1957)
Director: Billy Wilder
Writer: Billy Wilder, Lawrence B. Marcus, Harry Kurnitz
Cast: Charles Laughton, Tyrone Power, Marlene Dietrich
IMDb Rating: 8.4/10
Rotten Tomatoes: 100%
Streaming Platform: Apple Tv
In this movie, Tyrone Power portrays Leonard Vole, charged with killing a wealthy woman. Vole is defended by the renowned Sir Wilfrid Robarts (played by Charles Laughton) and should have his wife, Christine, support his alibi to win the case (played by Marlene Dietrich).
In an unexpected change of events, Christine chooses to come to court & testify against him. Several unexpected plot twists occur throughout the award-winning film as Sir Wilfrid attempts to defend his client and conclude the case.
4) The Lincoln Lawyer (2011)
Director: Brad Furman
Writer: John Romano
Cast: Matthew McConaughey, Marisa Tomei, Ryan Phillippe
IMDb Rating: 7.3/10
Rotten Tomatoes: 83%
Streaming Platform: Amazon Prime Video
The Lincoln Lawyer, directed by Brad Furman, features Matthew McConaughey portraying Mick Haller, a defense attorney who operates his law office from a Lincoln Continental. Mick's clients are primarily minor offenders, but he's given the unusual opportunity to defend an affluent Beverly Hills playboy named Louis Ross Roulet, portrayed by Ryan Phillippe, who's been convicted of attempted murder.
Mick first believes that the trial will be simple and straightforward. But he quickly discovers more to it than strikes the eye and is linked to a past case.
3) Anatomy Of A Murder (1959)
Director: Otto Preminger
Writer: Wendell Mayes
Cast: James Stewart, Lee Remick, Ben Gazzara
IMDb Rating: 8/10
Rotten Tomatoes: 100%
Streaming Platform: Prime Video
Anatomy of a Murder, predicated on the novel of the same title, is regarded as one of the greatest courtroom dramas ever. It pursues Michigan lawyer Paul Biegler (played by James Stewart), who's had his work cut out for him since having to agree to safeguard Lt. Manion (played by Ben Gazzara), who killed a local bar owner after gaining knowledge he's been accused of rape.
To aid his client, Biegler, persuaded to take up the case by his mentor, Parnell McCarthy (played by Arthur O'Connell), has to go up against better attorney Claude Dancer (played by George C. Scott).
2) To Kill A Mockingbird (1962)
Director: Robert Mulligan
Writer: Harper Lee
Cast: Gregory Peck, Mary Badham, Phillip Alford
IMDb Rating: 8.3/10
Rotten Tomatoes: 93%
Streaming Platform: MX Player
What could top "Anatomy of a Murder"? The 1962 big-screen production of Harper Lee's "To Kill a Mockingbird" topped the AFI's ranking of the finest courtroom dramas. Let's go right to the point:
This is a list of lawyer movies where Atticus Finch, portrayed flawlessly by Gregory Peck in the film adaptation, is possibly the most famous lawyer in English-language literature. Horton Foote's adaptation of Lee's narrative is a striking reminder that laws and pre-existing justice institutions are frequently insufficient to protect the innocent. It's a narrative about prejudice, innocence, and the human ability for brutality and generosity.
1) My Cousin Vinny
Director: Jonathan Lynn
Writer: Dale Launer
Cast: Joe Pesci, Marisa Tomei, Ralph Macchio
IMDb Rating: 7.6/10
Rotten Tomatoes: 87%
Streaming Platform: Hulu
My Cousin Vinny, filmed by Jonathan Lynn & written by Dale Launer, depicts two young Americans, Bill Gambini & Stan Rothenstein, who've been caught and charged with murder while traveling in rural Alabama. The destiny of these guys is now on the shoulders of Vincent Gambini (Vinny), Bill's cousin and a lawyer who has recently passed the bar exam.
Joe Pesci's character, Gambini, does his best to protect his cousin with his cousin's friend, but he makes a lot of mistakes along the way. Marisa Tomei portrays Mona Lisa as Gambini's fiancee, who assists him with his defense.