The storied head of the Uchiha clan was Madara Uchiha. Together with his nemesis and childhood friend Hashirama Senju, he established Konohagakure in an effort to bring about a peaceful future.
The two fought for control of the village when they couldn't agree on how to make that peace, and this divergence in their paths is what shapes a significant portion of Naruto.
In this article, we have collected the most iconic quotes of Madara Uchiha.
"Power is not will, and it is the phenomenon of physically making things happen."
This is a quote we can use in our daily lives to get the much-needed motivation we lack when we feel down or upset. We tend to think that we are powerless in the face of a greater impending doom when in fact, it is passivity that stands between us and our success.
Achievements are all about physically making things happen, and Madara Uchiha understands.
This is also one of the most applicable Madara Uchiha quotes, keeping in mind that you know, he's an iconic villain and all.
"From the bottom of your heart, you felt kindness and compassion for others."
This is one of the most beautiful quotes from Madara Uchiha's musings on love. In this line, he explores the power that loves truly has- it highlights the most tender emotions in one's heart, like kindness and compassion. Madara Uchiha can be quite poetic, it seems!
"By accepting dishonor as a payment for honor and hatred as a payment for love, Itachi died with a smile on his face."
Mada Uchiha, in this quote, speaks of how Itachi understood the cost he must pay for the things he loves and how his death, though tragic, allowed him to be happy. Itachi dies for what he loved- Konoha's peace and Uchiha Sasuke.
Nostalgia and sweet memories allow Itachi to sacrifice himself to death, all because his need to protect love is worth it.
"Life is a happening puzzle in our early days, but as we grow elder and elder, we start to realize the meaning of life and the pattern with which it goes on. It actually is nothing but creation, followed by preservation and then destruction."
This is a quote that helps us look into the Madara Uchiha worldview. He understands the world to be a constant process- not a stagnant being, but an everchanging cycle of creation followed by preservation and then destruction. A prophetic statement indeed!
The same man who sees the world as no more than pain, suffering, and emptiness seems to have a very deep understanding of the world we live in.
Who's ready to sign up for Madara Uchiha sermons?
"It seems that you still want to dance, but… You will not be able to make steps anymore."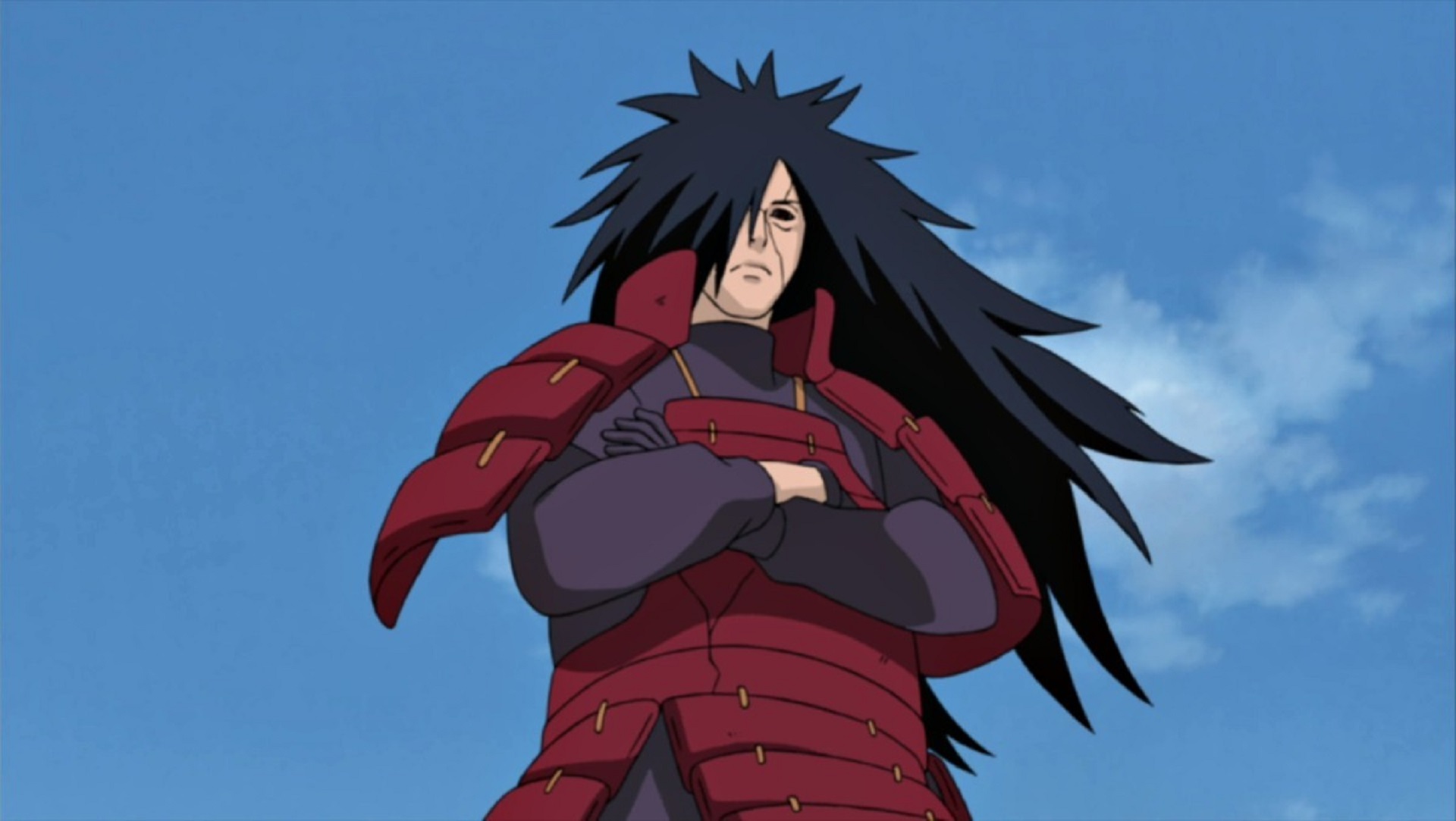 Iconic. One of the signature Madara Uchiha quotes that shows us the side to him that is spine-chilling and thrilling, which truly made him one of the most compelling Naruto villains of all time!
"Wake up to reality! Nothing ever goes as planned in this world. The longer you live, the more you realize that in this reality, only pain, suffering, and emptiness exist."
Like most Madara Uchiha quotes, this one is bound to leave you pondering the bleak reality we inhabit, where selfish desire overcomes all till only darkness and futility exist. Human beings are creatures that live on hope.
To have a perspective such as Madara's that is so cynical and yet profound really makes you think about the pain, suffering, and emptiness he speaks of so often!
Has Madara really cracked the true meaning of existence, or is there no true meaning at all? Let us know!
"Nine-Tails, you are merely a momentary life, a temporary existence of coalesced energy… energy that once was a single, ultimate form!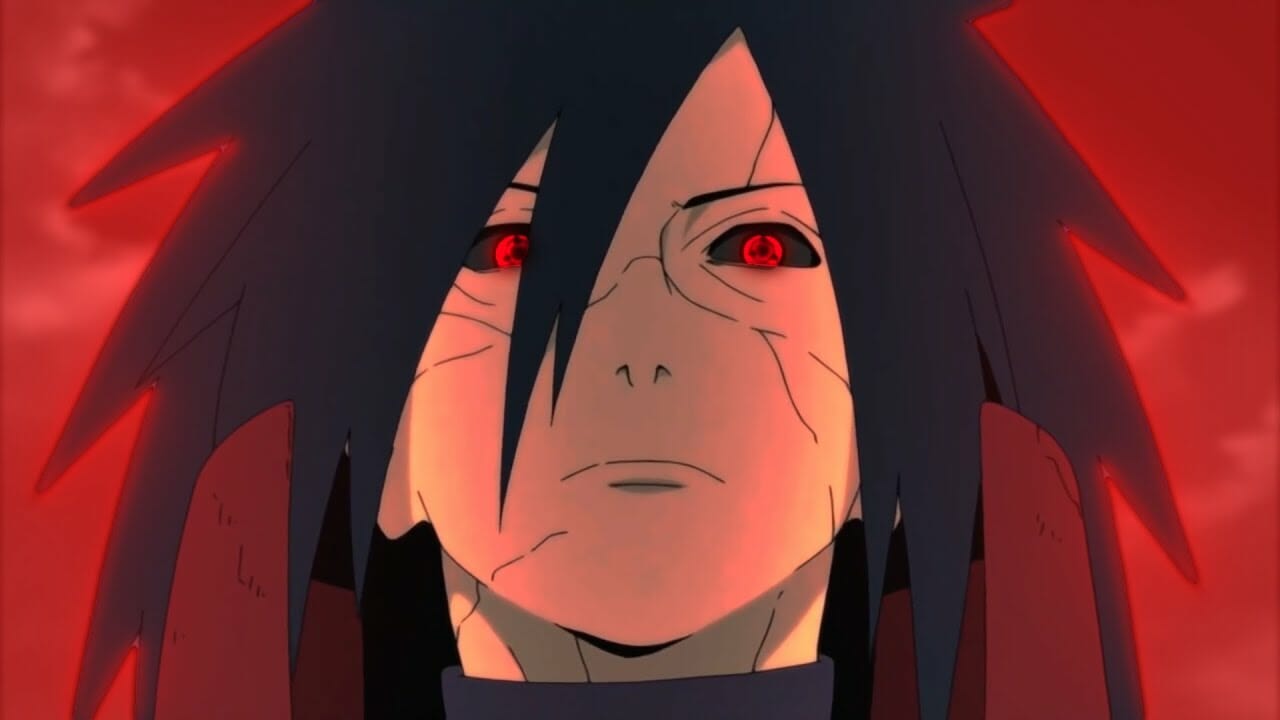 An unstable force, lacking in intelligence or sapience, you require a guide to show you purpose. That guide is the Uchiha! The tailed beasts are but slaves to those with blessed eyes. Obey!"
This is one of the moments that makes us fear Madara Uchiha the most- and when he reduces the intimidating Nine-Tails to momentary life whose temporary existence of coalesced energy is an unstable force, no match to the Uchiha clan, we tremble at the true self of Madara Uchiha and the power he wields.
If his words alone have this much sting, we can only wonder how his inaction would be devastating.
"The concept of hope is nothing more than giving up. A word that holds no true meaning."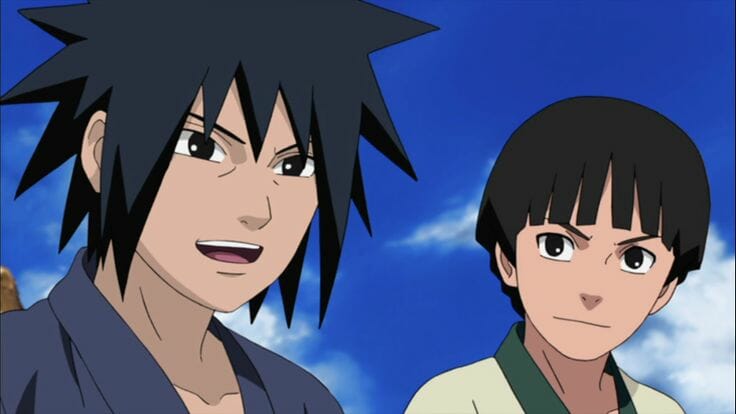 This is a terrifying quote, isn't it? To think that hope has no meaning is a thought that, in turn, epitomizes darkness.
And the inherent darkness is what makes Madara Uchiha so domineering a figure!
In fact, we believe that the sheer horror ingrained in these simple words catches the looming darkness in Madara Uchiha perfectly!
"Be strong enough to be someone who even the demons would fear."
Well, Madara certainly succeeds in being someone even the demons would be afraid of! In a more holistic context, we can understand this quote to mean that we must be strong enough to deal with whatever negativity life throws our way, so much so that even bullies and those in power will be afraid to mess with us.
We may also take it to mean that we must be strong enough to conquer our own demons- the hardest fight of all.
The possibilities of this quote are endless! A truly endless pitcher that never runs out don't you think?
"Oh, you know… it's fun, and it's part of my plan…to start a war…to bring peace."
To bring peace is the promise of all leaders around us, and more than not, we see acts of aggression justified as being intended harbingers of peace- war as a precursor for peace is a concept we see before us all too often, and the irony in that is brought out in this Madara Uchiha quote.
The fact that this is the fun part of his plan plays all too well into the ironic humor in the statement, the deeply embedded lack of care for consequence.
"People cannot show each other their true feelings. Fear, suspicion, and resentment never subside."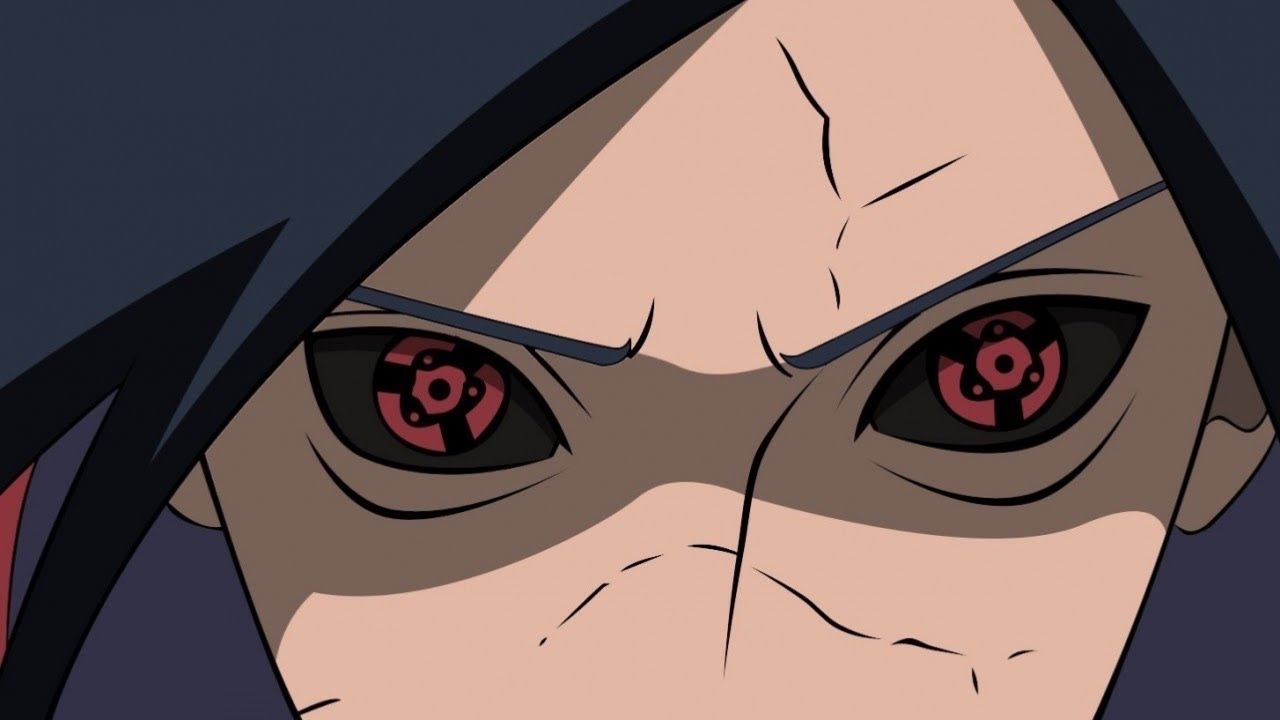 Madara believes that people are always hiding their darker sides which reflect their true feelings.
Fear, suspicion, and resentment are some emotions he names, but it makes us wonder, does this mean we never got to see the darkest depths of Madara Uchiha himself?
This question becomes even more intriguing because the Madara Uchiha quotes reveal a certain humane quality in the villain that makes him all the more interesting.
If the context is to be put aside too, this quote is quite the observation on humans- and it really must remind us that people aren't always what they seem; however, well, we think we know them.
"Sometimes falling back is the best way to achieve happiness and love."
Another one of the Madara Uchiha quotes is simple yet profound.
If we sit down and think about it, we will realize that in our daily lives, the best way to achieve happiness in situations is really in the tact of stepping back.
Once we realize that the only true necessity in so many situations is for us to fall back and look at the bigger picture rather than busying ourselves with inconsequential squabbles, we can truly allow ourselves to experience joy and love.
"The face of my enemy scares me only when I realize how much it resembles mine."
Of all the Madara Uchiha quotes on this list, this one is by far the most disturbing. It is also the aptest saying for the world we live in.
This is a world of constant raging wars, a world where we dehumanize the enemy to the extent of forgetting they are human.
It is only when we truly introspect that we realize the other side is also just like us, and this realization is when the enemy scares us for what it truly means.
It means we are innocent lives put against one another when our plights are really just the same.
Food for thought, much?
"As I walk towards my true dream, I will enjoy fighting with you."
This is a beautiful line that truly summarizes Madara's role in Naruto, and upon second thought, it is strikingly poetic. He is not the man who will maintain peace, nor some great savior who will be praised as a hero by generations.
He is, however, the name that will be remembered by all from the sheer respect it exacts from you. His words demand thought, and his actions ensure consideration.
Madara really is one to look out for, and this man who will enjoy fighting for his true dream is bound to remain in our memory long after he has left the screen.
"When a man learns to love, he must bear the risk of hatred."
These Madara Uchiha quotes reveal a clever observer of character, a man who truly understands the depth of human emotions.
In contrast, an emotional Madara Uchiha is not a sight we have seen very often. So when he does dive into musings of love and the need to fight for it, it reveals an almost romantic side to him.
He says that a growing love demands that the lover must bear the risk of the extreme opposite hatred.
It is a think line between love and hate, and love is something so fragile that we must never be too sure of where it stands or what it means.
At once, the strongest and most delicate of emotions, love, is so similar to the most coarse and harsh emotion, hate, isn't that funny?
"The Uchiha is a clan destined for revenge."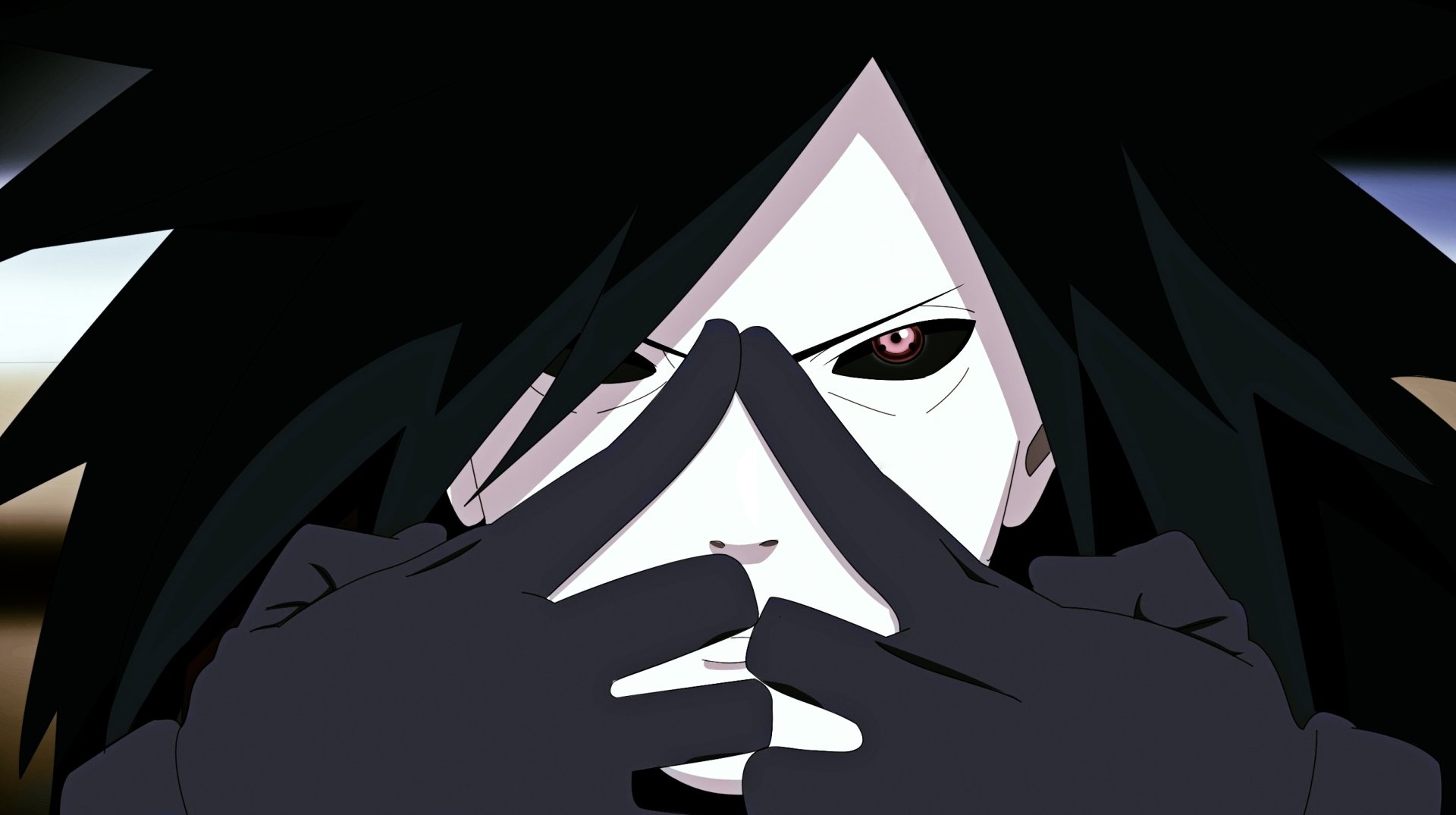 This quote explains Madara's mission so incredibly well!
Madara harbors a deep animosity towards the Senju clan, especially Hashirama Senju. The village's selection of Hashirama Senju as Hokage over him only served to intensify their animosity.
Despite continuing to despise Hashirama, Madara was most impressed by his strength. Madara's hatred inspired him to lead a life of vengeance.
Madara thinks that Sasuke, who received the Uchiha's hatred, is fated to fight Naruto, who inherited the Senju's Will of Fire, even if Madara himself has to coerce them into it.
Madara believes that all Uchiha are doomed to pursue the same course of vengeance against the Senju and Konohagakure.
"Man seeks peace, yet at the same time yearning for war… Those are the two realms belonging solely to man. Thinking of peace whilst spilling blood is something that only humans could do. They're two sides of the same coin… to protect something… another must be sacrificed."
These Madara Uchiha quotes have a way of being strikingly applicable to our daily lives, and it seems as though some of his words are directed at us!
This mention of thinking about peace whilst spilling blood being something only humans is certainly something that renders us sleepless nights.
It brings out the inherent hypocrisy within all of us- peace whilst spilling blood, thinking of good when committing acts of evil, and convincing ourselves that ours is the lesser evil is something too many of us do.
When we then think of what it means to be humane, how we speak of how man seeks peace but then commits atrocities only humans are capable of, it makes us wonder whether the realms belonging solely to man are but distant concepts which cannot co-exist without checking the other out.
"Love is not necessary; power is the only true necessity."
While most of us won't agree with this quote, we cannot fault how well it encapsulates all of these Madara Uchiha quotes with all their variations within this simple line.
It makes us realize that Madara is a person too, who feels human emotions, and the difference between him and us is the fact that he believes the power to be his only true need.
"In this world, wherever there is light – there are also shadows. As long as the concept of winners exists, there must also be losers.
The selfish desire of wanting to maintain peace causes wars and hatred is born to protect love."
A pretty self-explanatory quote that comments on the deeply rooted binaries of life, this saying speaks of how wherever there is light, good, innocence, and the concept of winners, there must exist the complete opposites.
This is the way of life, for we understand words by what they don't mean.
"This world is filled with hatred, agony, and suffering. All of these are the result of dishonesty and lies. Humans learn to lie for their own selfish interests. A peaceful world will only exist when truth prevails."
This is a really scary statement, the quote of a hardened man seething in cynicism. And yet it is worded beautifully enough that we almost feel like we understand.
On the darkest of days, this really is what we feel like, and the way this quote is voiced makes us feel as if Madara is really just a personification of our darker sides, which aren't evil as much as they are angry and untrusting.
Devastating but powerful. That's Madara Uchiha for you.