Let's have a look at the movies about rich people! Billionaires who are able to buy anything they want, whenever they want, are usually the focus of the best rich people films. In real life, that dream might not be achievable, but in movies, it certainly seems fun.
Rich people spending big on the movies have a good time, and they pay for shady dealings in the process. From Goodfellas to The Aviator to Cruel Intentions, here is a list of the best movies about rich people.
Films about rich people on this list include The Wolf of Wall Street, directed by Martin Scorsese, in which Leonardo DiCaprio portrays an obese stockbroker who loves sex, drugs, and questionable business deals.
An excellent movie about rich people spending a lot of money is Boiler Room. The movie Citizen Kane was among the first to portray a character whose wealth and power couldn't buy him happiness. There are also Indecent Proposal and American Psycho on this list.
Your choice is which films about wealthy people partying hard are the best. You can vote up your favorite titles on this list by giving them a thumbs up. So, the following is a list of the 20 best movies about rich people:
20. Marie Antoinette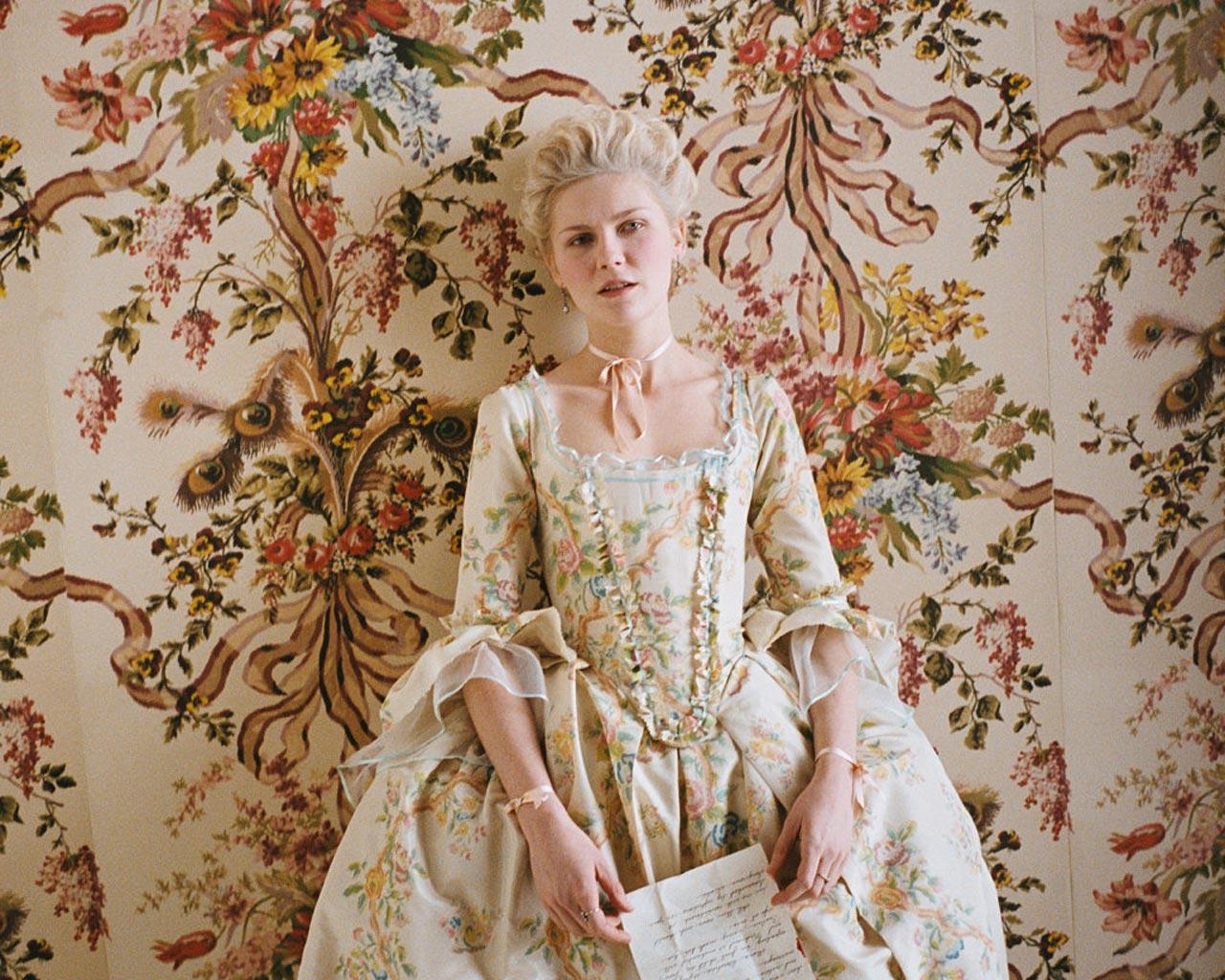 Director: Sofia Coppola
Writer: Sofia Coppola
Cast: Kirsten Dunst, Jason Schwartzman, Rip Torn
IMDb Ratings: 6.7
Rotten Tomatoes Score: 57
Streaming Platform: Netflix
Marie Antoinette, the movie is a retelling of her iconic but tragic life. As a young girl, she was married to Louis XVI and was betrothed to him at the age of 14. She became queen at 19, and her reign ended when Versailles fell. She's perfectly at ease at the royal court and unprepared for a gory anti-royal revolt because she has been forced to bear an heir to the French throne.
She's aware of how to throw lavish parties, wear provocative dresses, and live as lavishly as possible. As long as France's people don't come to her doorstep with pitchforks, Marie Antoinette will not stop because no one can say no to her.
19. Fifty Shades of Grey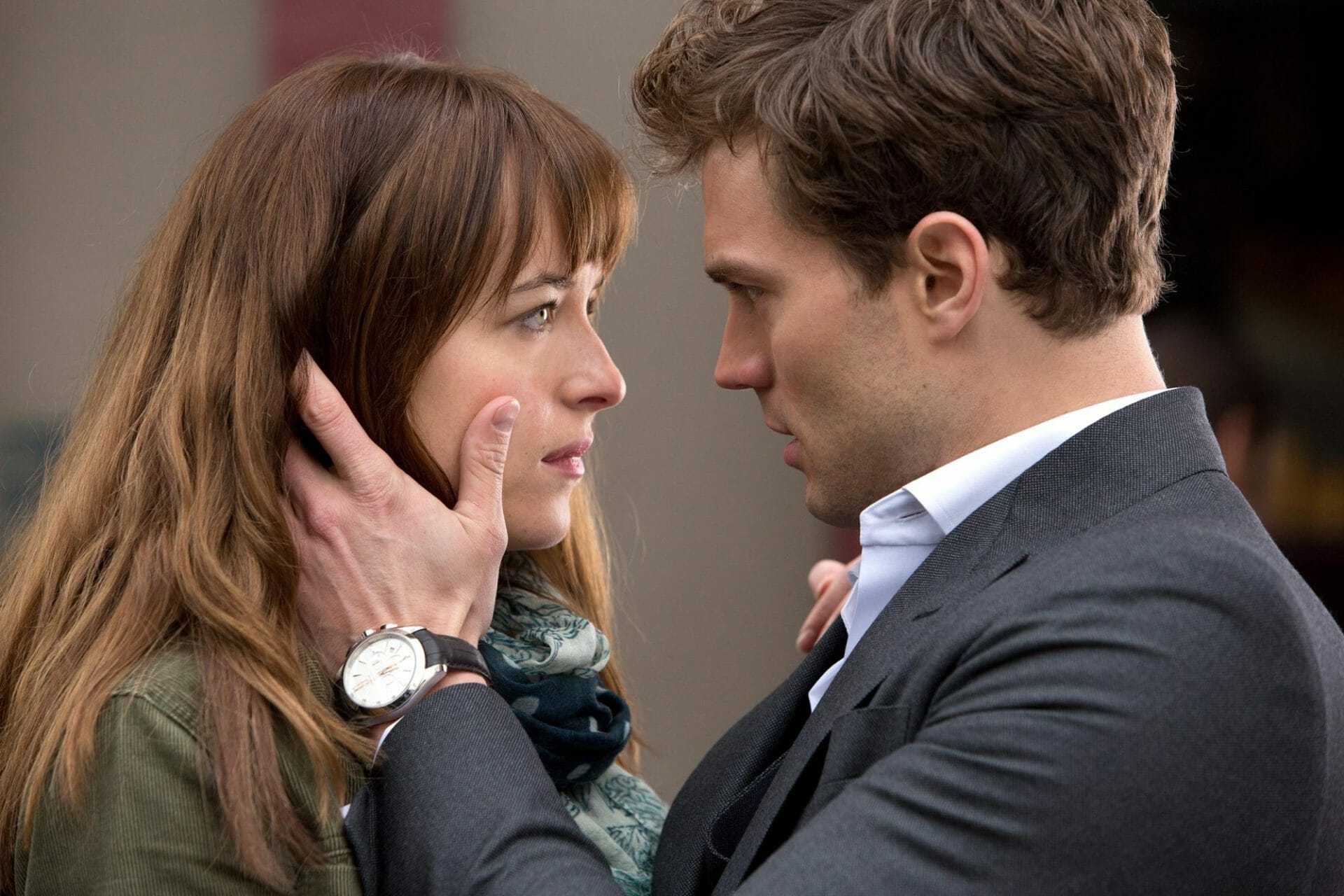 Director: Sam Taylor-Johnson
Writer: Kelly Marcel, E.L. James
Cast: Dakota Johnson, Jamie Dornan, Jennifer Ehle
IMDb Ratings: 4.2
Rotten Tomatoes Score: 25
Streaming Platform: Netflix
Those who read the books and watched the movies fell in love with the character of Christian Grey (played by Jamie Dornan). Besides being tall, dark, and handsome –and filthy rich too.
He is the chairman and owner of Grey Enterprises Holdings, Inc., a holding company that carries out business in multiple industries – like technology, farming, and publishing. He even acquires the company that Anna (Dakota Johnson) works for.
Anna is picked up by helicopters, yachts, and sports cars that are way too fast since he is super-rich. In addition, he presents her with new gifts, such as a new phone, a laptop, and her own sports car.
18. Princess Diaries
Director: Garry Marshall
Writer: Meg Cabot, Gina Wendkos
Cast: Julie Andrews, Anne Hathaway, Hector Elizondo
IMDb Ratings: 6.4
Rotten Tomatoes Score: 49
Streaming Platform: Netflix
One teenager, in particular, would have liked to be Amelia "Mia" Mignonette Thermopolis Renaldi of Genovia.
Her heir to the throne, she enjoys the luxuries of a castle, a luxurious room, the luxury of remote control closets, as well as all the staff that accompanies her. It is likely many of us checked our own ancestry after watching the film to see if we were secretly royalty. It is one of the quirky and funny movies about rich people.
17. Arthur
Director: Jason Winer
Writer: Peter Baynham, Steve Gordon
Cast: Russell Brand, Helen Mirren, Jennifer Garner
IMDb Ratings: 5.7
Rotten Tomatoes Score: 26
Streaming Platform: Netflix
His nanny Lillian (Helen Mirren), and his chauffeur Bitterman (Luis Guzman), follow Arthur (Russell Brand) around and make sure he is content. Even though he is the sole heir of his family's billion-dollar company, he knows how to spend his money on Bruce Wayne and Robin costumes, horseback riding illustrations, and a solar light system for his bedroom.
16. The Bling Ring
Directed: Sofia Coppola
Writer: Sofia Coppola, Nancy Jo Sales
Cast: Katie Chang, Israel Broussard, Emma Watson
IMDb Ratings: 5.6
Rotten Tomatoes Score: 60
Streaming Platform: Netflix
Rich and famous people always seem to live the perfect life. It's a belief shared by the members of the infamous Bling Ring, too. Hollywood stars like Paris Hilton, Rachel Bilson, Orlando Bloom, Megan Fox, and Lindsay Lohan were among those targeted.
It is a film based on real events, in which the group sneaks into the homes of celebrities they idolize, gawks at their huge wealth, steals their clothes, jewelry, and gadgets, and flaunts them in public as if they were their own. It is one of the best movies about rich people.
15. Overboard
Director: Rob Greenberg
Writer: Bob Fisher, Rob Greenberg, Leslie Dixon
Cast: Eugenio Derbez, Anna Faris, Eva Longoria
IMDb Ratings: 6
Rotten Tomatoes Score: 23
Streaming Platform: Amazon Video
Rob Greenberg directed this 2018 com-film, a remake of the 1987 movie of the same name about billionaires. As is the case with the original, the writers reversed the characters – a single mother convinces a wealthier, amnesiac playboy that they have been married for a long time.
Criticism of the film was mixed, with some praising Faris' performance while others criticizing the story as being too similar to the original.
14. Mr. Deeds
Director: Steven Brill
Writer: Clarence Budington Kelland, Robert Riskin, Tim Herlihy
Cast: Adam Sandler, Winona Ryder, John Turturro
IMDb Ratings: 5.8
Rotten Tomatoes Score: 22
Streaming Platform: Vudu
Steve Brill's soulful comedy stars Adam Sandler and Winona Ryder as simpletons from a small town inheriting a lot of money. Reviewers say that it was about a man who remained himself despite millions of dollars.
There was also sterling humor in it. The movie is one of the best romantic comedies about a billionaire. One day Longfellow Didz's calm life is shattered by the passing of his uncle Preston Blake, leaving him a fortune of $40 billion, a media empire, football and basketball teams, and a personal helicopter.
The main character continues to remain true to herself despite everything changing.
13. The Great Gatsby
Director: Baz Luhrmann
Writer: Baz Luhrmann, Craig Pearce, F. Scott Fitzgerald
Cast: Leonardo DiCaprio, Carey Mulligan, Joel Edgerton
IMDb Ratings: 7.2
Rotten Tomatoes Score: 48
Streaming Platform: Netflix
In this film, with the hope of making it big, World War I veteran Nick Carraway meets New York's Jay Gatsby and is attracted to his flamboyant lifestyle as he moves to New York. Leonardo DiCaprio's Jay Gatsby does exactly this. Daisy's ( Carey Mulligan ) house is right across the street from the mansion where the parties are held.
The Great Gatsby is all about the booze, the decorations, and the grandness of Gatsby's opulent parties, which are attended by the richest of the rich. During the era of decaying morality, jazz, and bootleg alcohol, Nick Carraway ventured from the Midwest to New York. The mysterious Jay Gatsby, famous for his partying millionaire ways, settles next door to him.
Tom Buchanan (the husband), a rake and aristocrat, lives opposite his cousin along with Daisy(her husband). Nicholas is therefore drawn into the fascinating world of the rich and their illusions, love, and deceit.
12. Richie Rich
Director: Donald Petrie
Writer: Neil Tolkin, Tom S. Parker, Jim Jennewein
Cast: Macaulay Culkin, Edward Herrmann, John Larroquette
IMDb Ratings: 5.4
Rotten Tomatoes Score: 26
Streaming Platform: Amazon Video
A fanatical father and mother (Christine Ebersole and Edward Herrmann) surround young Richie (Macaulay Culkin) with every toy a young boy could want. He lacks friends, and that's his only problem. Richie is convinced one of his family company's executives (John Larroquette) is responsible for his parent's disappearance.
A group of kids are willing to fill the void in Richie's life, along with helping him save his folks, which proves to be just the solution to the puzzle as he sets out to solve the mystery.
11. Legally Blonde
Director: Robert Luketic
Writer: Karen McCullah, Kirsten Smith
Cast: Reese Witherspoon, Luke Wilson, Selma Blair
IMDb Ratings: 6.4
Rotten Tomatoes Score: 70
Streaming Platform: Netflix
A convertible car, a pool in her backyard, and a dog she can carry in her hand–Elle Woods (Reese Witherspoon) in Legally Blonde has it all. Obviously, her wardrobe is all pink to fit with everything she can afford. Elle's boyfriend, who plans to become a politician and attend Harward Law School, breaks up with her for an older girl. To teach him a lesson, Elle enrolls him at the same school.
10. Margin Call
Director: J. C. Chandor
Writer: J. C. Chandor
Cast: Zachary Quinto, Stanley Tucci, Kevin Spacey
IMDb Ratings: 7.1
Rotten Tomatoes Score: 87
Streaming Platform: Google Play movies
During the work on a major project, the manager of a finance company's management division is fired. He instructs his protégé to complete the analysis and uncover the real reason behind their financial distress. Zachary Quinto played his character perfectly.
9. Clueless
Director: Amy Heckerling
Writer: Amy Heckerling
Cast: Alicia Silverstone, Stacey Dash, Brittany Murphy
IMDb Ratings: 6.9
Rotten Tomatoes Score: 81
Streaming Platform: Apple TV
In the film, Cher has it all as the beloved daughter of a successful lawyer. In addition to a huge house with a grand staircase, she has a Jeep she doesn't know how to drive and a closet where you can get a preview of what you are wearing (which is 100 years ahead of its time). Even though she's spoiled, she still makes sure that everyone around her has the same kind of delight she does.
Cher is a rich high-school student who comes from old money and is learning to cope with adolescence and its problems. She also helps a new student gain popularity and, in the process, discovers her own feelings for someone.
8. Batman
Director: Tim Burton
Writer: Bob Kane, Sam Hamm
Cast: Michael Keaton, Jack Nicholson, Kim Basinger
IMDb Ratings: 7.1
Rotten Tomatoes Score: 65
Streaming Platform: Amazon Video
A masked assassin defends Gotham City against the evil Joker. In this superhero film, Tim Burton directs a story based on DC Comics comics about a famous superhero. Featuring a Gothic visual style and a moody atmosphere, Romancing the Billionaire is a great movie.
Also in the film were Michael Keaton, Robert Wool, Kim Basinger, Jack Palance, and Jack Nicholson. In addition to gaining millions of fans, it launched a series of comic book movies for Warner Bros.
7. Pretty Woman
Director: Garry Marshall
Writer: J.F. Lawton
Cast: Richard Gere, Julia Roberts, Jason Alexander
IMDb Ratings: 7.1
Rotten Tomatoes Score: 65
Streaming Platform: Netflix
A romantic, rich people/billionaire movie, this film is colorful. There is a story about a millionaire who fell in love with a woman "outside of his circle." The beautiful Vivien Lewis is invited to the hotel room by Edward Lewis – for an extra fee. Despite being surrounded by lies and magic, the lady is ready to endure for the sake of the man she loves, who has ceased to be just a client.
Richard Gere and Julia Roberts star in this reference rom-com, directed by Garry Marshall. A fairytale-like Cinderella ends with tears of happiness. Many people love it.
6. Crazy Rich Asians
Director: Jon M. Chu
Writer: Peter Chiarelli, Adele Lim, Kevin Kwan
Cast: Constance Wu, Henry Golding, Michelle Yeoh
IMDb Ratings: 6.9
Rotten Tomatoes Score: 90
Streaming Platform: Netflix
New York City is the city of love for Nick and Rachel. He's ready to tell his family about her two years after they began dating. However, there is a slight catch: she is unknown to them, and they are extremely picky about who marries the family.
During all of this, Nick's cousin Astrid finds out that her husband is having an affair with another woman. Astrid is one of the most beautiful women in Asia (you know, casual). It's possible she has a second Astrid seeks advice from her ex-fiancée, Charlie, to understand why her marriage broke up and how to proceed. Sure, you might want to talk to your ex-fiancee.
Nick's family isn't the best, and Rachel breaks up with him after a few days. It's understandable. Despite his best friend's encouragement, Nick hasn't totally given up on her yet. In Singapore, Rachel's mother tries to stop Rachel from going to China to meet her dad because..he isn't her father.
5. Ocean's Eight
Director: Gary Ross
Writer: Gary Ross
Cast: Sandra Bullock, Cate Blanchett, Anne Hathaway
IMDb Ratings: 6.3
Rotten Tomatoes Score: 69
Streaming Platform: Netflix
There's no better party than the Met Gala, which is attended by A-listers, Hollywood's elite, and celebrity guests. From the lavish designer gowns to the enormous piles of jewelry that are insured just for one night, Ocean's Eight lets you see all the behind-the-scenes drama.
4. The Aviator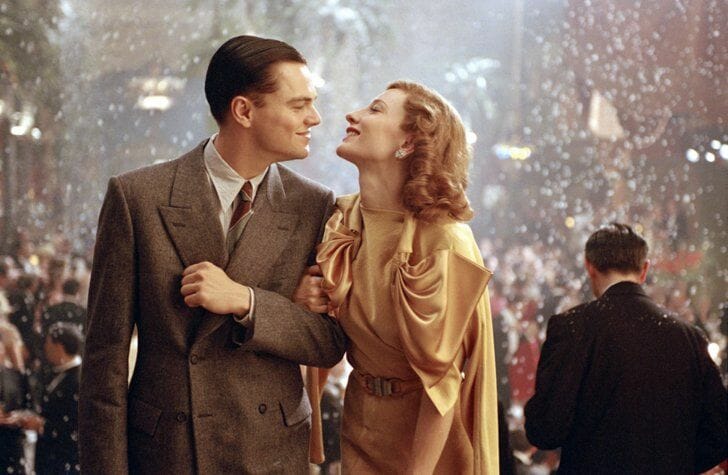 Director: Martin Scorsese
Writer: John Logan
Cast: Leonardo DiCaprio, Cate Blanchett, Kate Beckinsale
IMDb Ratings: 7.5
Rotten Tomatoes Score: 86
Streaming Platform: Amazon Video
Howard Hughes, a genius tycoon who has a brilliant mind, suffers from a mental illness that is threatening to ruin his career. His reminiscences about the past come in handy when his perseverance is exhausted.
3. Citizen Kane
Director: Orson Welles
Writer: Herman J. Mankiewicz, Orson Welles, John Houseman
Cast: Orson Welles, Joseph Cotten, Dorothy Comingore
IMDb Ratings: 8.3
Rotten Tomatoes Score: 99
Streaming Platform: Play movies, Apple TV
Citizen Kane tells the story of Charles Foster Kane, a wealthy publishing magnate who falls from grace. The film opens with a reporter interviewing those who knew Kane following his death at the start.
He attempts to understand Kane better and the meaning of "Rosebud," his last word. In tandem with Kane's interviews, flashbacks illustrate Kane's life. It is a really good movie. At the conclusion of Citizen Kane's first act, Charles Kane speaks the last words he ever said, "Rosebud.".
This word remains a mystery throughout the rest of the film until it is revealed that it is the name of Kane's childhood sled. According to critics, the word refers to Kane's last moment of true happiness.
2. The Wolf of Wall Street
Director: Martin Scorsese
Writer: Terence Winter, Jordan Belfort
Cast: Leonardo DiCaprio, Jonah Hill, Margot Robbie
IMDb Ratings: 8.2
Rotten Tomatoes Score: 79
Streaming Platform: Netflix
The film, The Wolf of Wall Street, involves Jordan Belfort's fall involving crime, corruption, and the federal government and is based on the true story of his rise to become a wealthy stockbroker.
Stockbroking introduces Jordan Belfort to fast-lane life, but the stock market collapse hits him hard. In his efforts to reach the top, he teams up with Donnie Azoff as his relationships deteriorate. Furthermore, some cautionary tales illustrate how wealth can be corrupt, despite its ample enjoyment. The Wolf of Wall Street is a great example.
1. The Devil Wears Prada
Director: David Frankel
Writer: Aline Brosh McKenna, Lauren Weisberger
Cast: Anne Hathaway, Meryl Streep, Adrian Grenier
IMDb Ratings: 6.9
Rotten Tomatoes Score: 75
Streaming Platform: Netflix
The ruthless and cynical Miranda Priestly, a magazine editor at one of the city's biggest magazines, is the boss of Andy, a young graduate aspiring to be a journalist. This film shows the downside of being famous and rich. How does one live if money takes precedence over all other considerations? Through hard work, of course.