Based on the journey of 2 U.S. Marshals to an Asylum on a remote island, called Shutter Island, and the truths revealed in front of them as they progress through their journey on the island and asylum there, Shutter Island is indeed a masterpiece, made beautifully with the brilliant storyline, a strong cast, smart camera angles and intense scenes. Here are some of the best movies like Shutter Island which you can watch right now.
If you like this film and want more to fulfill your hunger for suspense and thrill, then you're at the right place. In this article, we have covered all the other films like Shutter Island, or the ones that would leave you as blank as Shutter Island did, with their unpredictable plot twists and head-scratching endings.
"What would be worse: To live as a monster or to die as a good man?" And the credits roll, and you're left flabbergasted with what piece of cinema you just encountered. Shutter Island, with all its twists and turns, stands high on the list of psychological thrillers.
Here are the film suggestions like Shutter Island to give you the same suspense vibes:
1. Inception (2010)
Director: Christopher Nolan
Writer: Christopher Nolan
Cast: Leonardo Di Caprio, Elliot Page, Joseph Gordon-Levitt, Tom Hardy, Cillian Murphy
IMDb Rating: 8.8/10
Rotten Tomatoes Score: 87 %
Where to Watch: Amazon Prime, Disney+ Hotstar, Vudu
Cobb and his teammates are involved in an unusual kind of robbery; they steal information from people's subconscious. When a tycoon named Saito offers him an offer to him of wiping all his criminal records in exchange for a project even Cobb's teammates weren't certain if it's possible, the entire lives of all the people involved changed, while some got stuck in their dreams, or maybe not.
Watch yourself to find out, but remember, it's Nolan's movie; watch closely and don't try to come to a conclusion quickly. The situation of the protagonist Cobb might resemble somewhat to Shutter Island's Teddy.
2. Fight Club (1999)
Director: David Fincher
Writer: Jim Uhls
Cast: Brad Pitt, Edward Norton, Meat Loaf, Zach Grenier
IMDb Rating: 8.8/10
Rotten Tomatoes Score: 79%
Where to Watch: Amazon Prime, Vudu
Directed by David Fincher, Fight Club follows the story of a man (Edward Norton), stuck in his corporate job, suffering from insomnia who somehow befriended a man named Tyler Durden (Brad Pitt), a carefree soap salesman; together, these guys form an underground fight club.
Man's life turns upside down when Tyler starts asserting his control over the club and starts using it for other sinister purposes. This movie has become a cult after its release in the year 1999. It's one of the most enjoyable and most thought-provoking psychological thriller movies of the 20th century.
3. The Prestige (2006)
Director: Christopher Nolan
Writer: Christopher Nolan, Jonathan Nolan
Cast: Christian Bale, Hugh Jackman, Scarlett Johansson, David Bowie, Michael Caine
IMDb Rating: 8.5/10
Rotten Tomatoes Score: 76%
Where to Watch: Amazon Prime, Hulu, Vudu
Set in the late 1800s England, and it follows the life and rivalry of two magicians who once worked together and later, after an incident, turned into rivals.
The two magicians, Alfred Borden (Christian Bale) and Robert Angier (Hugh Jackman), and their battle to create the ultimate illusion before the other, illusion being so subtle that you might be lost in them if you don't look closely.
The movie is sure to leave you flabbergasted at the end, and your world would stop for a while, and you'll try to revisit whatever you see, trying to comprehend things. With unpredictable twists and a brilliant storyline, this movie is unarguably one of the best psychological thrillers.
4. Memento (2000)
Director & Writer: Christopher Nolan
Cast: Guy Pearce, Carrie A
Rotten Tomatoes Score: 93%
Where to Watch: Netflix, Amazon Prime, Hulu, Vudu
Memento follows the story of Leonard Shelby, an insurance investigator who develops anterograde amnesia (the inability to form new memories), because of which he suffers short-term memory loss. The reason for his situation is a violent encounter in which his wife was killed.
He tries to avenge the murder by finding her killer with the aid of photographs from a Polaroid Instant camera and permanent tattoos on his body as a memento. With Nolan's complex storytelling technique and its unique screenplay, Memento is one of the best neo-noir psychological thriller movies and the most mind-bending of its time.
5. Taxi Driver (1976)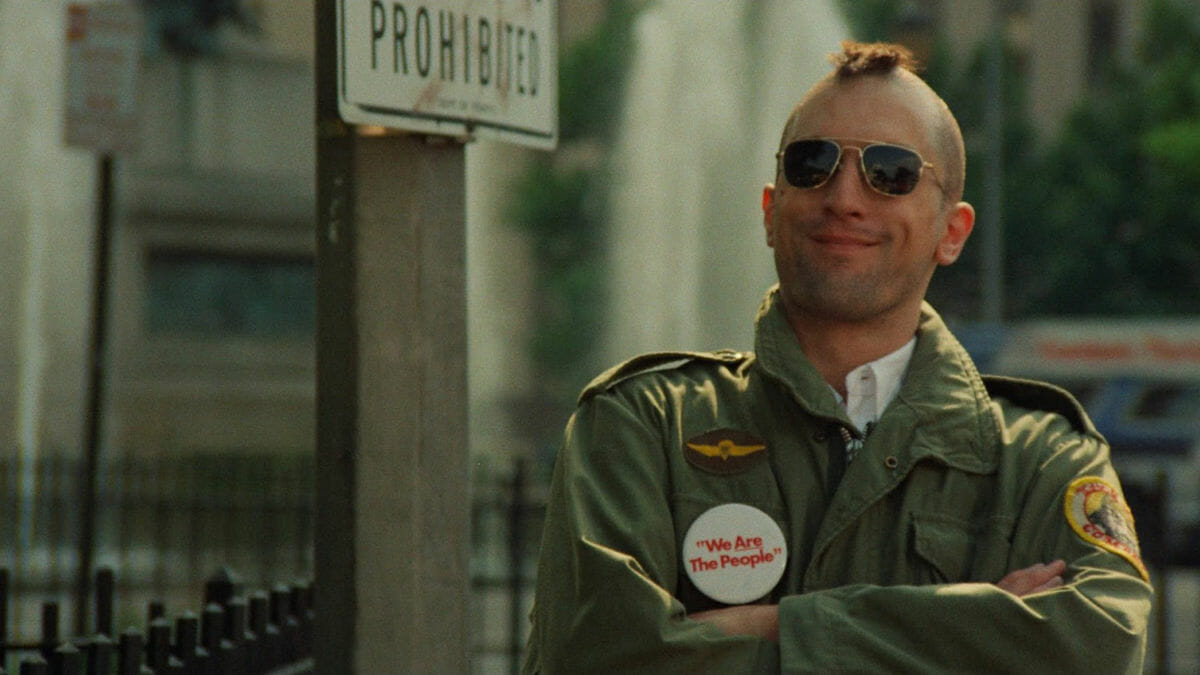 Director: Martin Scorsese
Writer: Paul Schrader
Cast: Robert De Niro, Jodie Foster, Cybill Shepherd, Albert Brooks
IMDb Rating: 8.3/10
Rotten Tomatoes Score: 96%
Where to Watch: Netflix, Amazon Prime
Travis Bickle is a loner and a depressed 26-year-old taxi driver. He drives through New York City all night long and sees all the filth and crime happening in the city every single day.
He is disgusted by it and wants to change it. One day, he is driven to save an underage prostitute from her pimp in an effort to clean the city of its corruption.
6. The Sixth Sense (1999)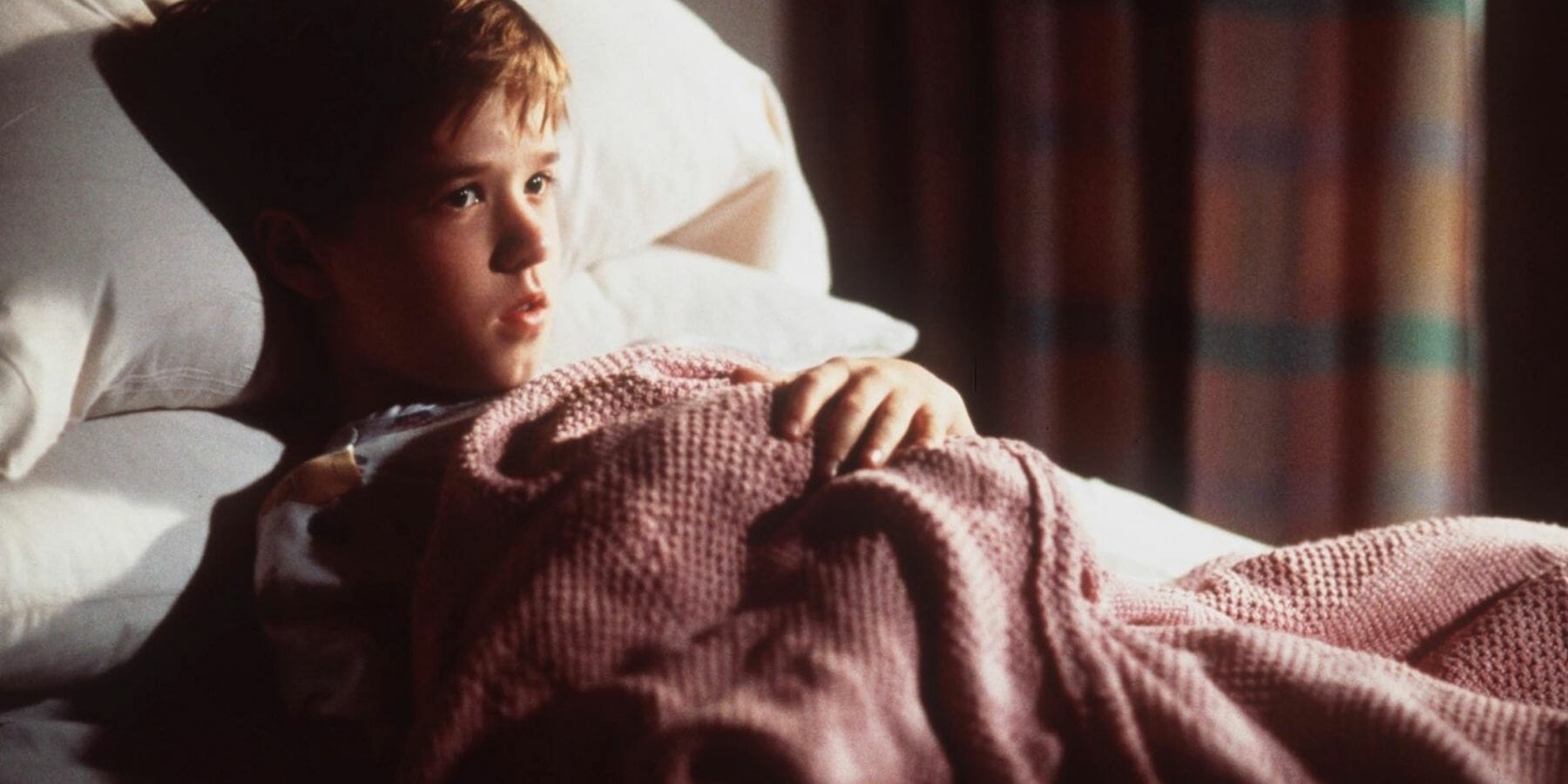 Director & Writer: M. Night Shyamalan
Cast: Haley Joel Osment, Bruce Willis
IMDb Rating: 8.1/10
Rotten Tomatoes Score: 86%
Where to Watch: Amazon Prime, Vudu, Disney+ Hotstar
The Sixth Sense tells the story of a child (Haley Joel Osment) who sees the dead people, and they talk to him. The child's psychologist, Malcolm Crowe, in the process of treating the child, discovers the secrets he was unaware of about the human psyche.
7. Prisoners (2013)
Director: Denis Villeneuve
Writer: Aaron Guzikowski
Cast: Jake Gyllenhaal, Hugh Jackman, Paul Dano, Melissa Leo, Terrence Howard
IMDb Rating: 8.1/10
Rotten Tomatoes Score: 81%
Where to Watch: Amazon Prime, Hulu, Vudu
Keller Dover's 6-years old daughter and her friend went missing one night, and the police couldn't find them, releasing one suspect, a teenage driver, after having no evidence against him also. Out of desperation to find his daughter, Keller (Hugh Jackman) decides to start the search himself.
He gets close to finding the truth yet is always so far away. This suspenseful crime film is a must-watch movie with strong performances by Hugh Jackman and Jack Gyllenhaal.
8. Gone Girl (2014)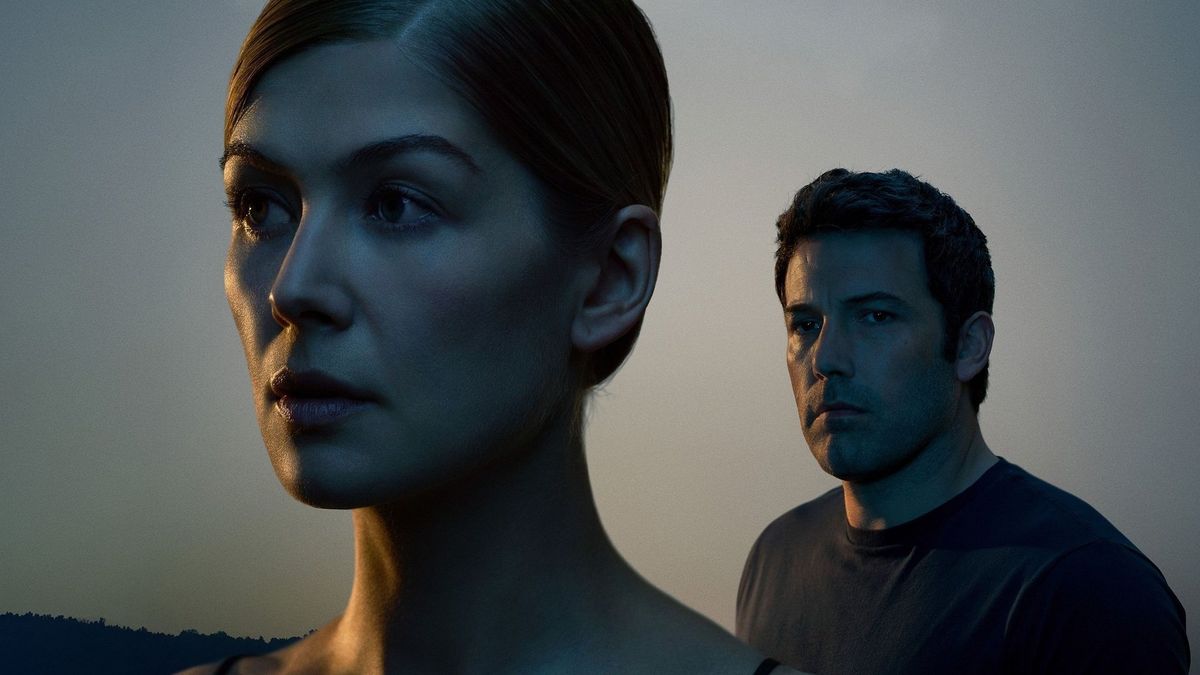 Director: David Fincher
Writer: Gillian Flynn
Cast: Rosamund Pike, Ben Affleck, Neil Patrick Harris, Emily Ratajkowski, Kim Dickens
IMDb Rating: 8.1/10
Rotten Tomatoes Score: 87%
Where to Watch: Netflix, Amazon Prime, Hulu
"An unfaithful husband or also a cold-blooded killer??" Based on the novel of the same title, "Gone Girl," this movie is considered to be one of the best modern-day psychological thriller movies in Hollywood. The movie revolves around the sudden disappearance of Nick's (Ben Affleck) wife, Amy Dunne (Rosamund Pike).
The suspicious journey of Amy and her good public image after media coverage of the case and all the other factors work in and against Amy and Nick the other times. With an unpredictable plot twist and with a lot of lies and thrills, this psychological thriller by David Fincher will keep you on the edge of your couch till the end.
9. Donnie Darko (2001) 
Director: Richard Kelly
Writer: Richard Kelly
Cast: Jake Gyllenhaal, Jena Malone, Maggie Gyllenhaal
IMDb Rating: 8/10
Rotten Tomatoes Score: 86%
Where to Watch: Amazon Prime
A high school kid, Donnie Darko (Jake Gyllenhaal) was told by a figure in a bunny costume that the world's going to end in around 28 days. Other than this, an unusual aircraft part collapsed over his house, which made his family shift somewhere for a few days.
The days seem to be passing by normally, but there's some spooky going on in Donnie's mind, or maybe in Donnie's Universe. The film is one of the most thought-provoking in the Sci-Fi psychological thrillers genre.
10. Black Swan (2010) 
Director: Darren Aronofsky
Writer: Andres Heinz, John J. McLaughlin, Mark Heyman
Cast: Natalie Portman, Mila Kunis, Vincent Cassel, Winona Ryder
IMDb Rating: 8/10
Rotten Tomatoes Score: 85%
Where to Watch: Amazon Prime, Disney+ Hotstar
Nina (Natalie Portman) gets a chance to lead as the White Swam for the Swan Lake play for New York City Ballet Company. Nina, who is a determined dancer, got the role of White Swan, who would be portrayed as a generous and fragile one, whereas Lily (Mila Kunis) was appointed as the role of the dark and sensually passionate Black Swan
But Nina's world goes upside down when their role-swapping is considered by the makers, and Nina, under pressure, seems to lose control of herself and turn into some insanely different person. The ending of the movie left you jaw-dropped like Shutter Island.
The movie is considered to be the best thriller film by Darren Aronofsky and was one of the best psychological thrillers of 2010.
11. 12 Monkeys (1995)
Director: Terry Gilliam
Writer: Chris Marker, Janet Peoples, David Webb Peoples
Cast: Bruce Willis, Madeleine Stowe, Brad Pitt, Christopher Plummer, and David Morse
IMDb Rating: 8/10
Rotten Tomatoes Score: 89%
Where to Watch: HBO Max, Amazon Prime
James Cole, a prisoner from the year 2035, is trained and sent back in time by a group of scientists to find out the reason behind the outbreak of a deadly virus that wiped out almost all of humanity.
A group known as the Army of the 12 Monkeys is believed to have released the virus. James Cole must go back to the time before the outbreak of this virus and must find the reason.
This is one of those psychological thrillers that are very underrated but was actually very thought-provoking. Just do yourself a favor and watch this gem, and you'll be left blank just like Shutter Island made you feel.
12. Mulholland Drive (2001)
Director & Writer: David Lynch
Cast: Naomi Watts, Laura Harring, Justin Theroux
IMDb Rating: 7.9/10
Rotten Tomatoes Score: 83%
Where to Watch: Netflix, Disney+ Hotstar
Rita, the only survivor of a car accident, lost her memory and made her way to an unknown house in LA, where she met Betty, who came to the city to be an actor. Betty, on seeing Rita's situation, decides to help her track her life before the accident and find her true identity.
Directed by David Lynch, this psychological thriller is as confusing as it can get. If you like Shutter Island, you'll love Mulholland Drive, but again. don't try to contemplate everything in one go.
13. The Girl With The Dragon Tattoo
Director: David Fincher
Writer: Stieg Larrson
Cast: Rooney Mara, Daniel Craig, Stellan Skarsgard
IMDb Rating: 7.8/10
Rotten Tomatoes Score: 86%
Where to watch: Netflix
Mikael Blomkvist is a journalist who had a professional fallout because of a libel suit against him. To help recover his career, he has to find out the truth about a girl who supposedly passed away 40 years ago.
He also takes the help of Lisbeth Salander, a young hacker, to uncover the truth about the woman and find out who her killer was. The movie has some shocking plot twists and will keep you over the edge of your seat throughout.
14. Changeling:
Director: Clint Eastwood
Writer: J. Michael Straczynski
Cast: Angelina Jolie, John Malkovich, Gattlin Griffith
IMDb Rating: 7.8/10
Rotten Tomatoes Score: 62%
Where to watch: Netflix
Christine Collins is a single mother living in LA with her son. One day after coming home, she finds her 9-year-old son missing. She rushes to the LAPD and pleads with them to look for her missing child, but the department is extremely corrupt and does no help.
A month later, the police bring a child to her, insisting that it's not hers, but it is not! Now she takes matters into her own hands and decides to take on the police and look for her child.
15. Zodiac (2007) 
Director: David Fincher
Writer: James Vanderbilt, Robert Graysmith
Cast: Jake Gyllenhaal, Mark Ruffalo, Robert Downey Jr.
IMDb Rating: 7.7/10
Rotten Tomatoes Score: 89%
Where to Watch: Amazon Prime
Based on the real events that jeopardized the city of San Francisco in the 1970s, this dark psychological thriller film tells the tale of a serial killer who played with police by sending them hints through letters, ciphers and even talking live on tv. But, even after an extreme police investigation, the case remained unsolved case.
16. American Psycho (2000) 
Director: Marry Harron, Morgan J. Freeman
Writer: Marry Harron, Guinevere Turner
Cast: Christian Bale, Justin Theroux, Josh Lucas, Bill Sage
IMDb Rating: 7.6 /10
Rotten Tomatoes Score: 69%
Where to Watch: Amazon Prime, Vudu
American Psycho is a dark satire film that follows the corporate and personal life of a successful stockbroker, Patrick Bateman, and his utter frustration from the shallow and pretentious lifestyle, and his escape from this, being the extreme brutality.
17. Predestination (2014)
Director & Writer: Michael Spierig, Peter Spierig
Cast: Ethan Hawke, Sarah Snook, Noah Taylor
IMDb Rating: 7.5/10
Rotten Tomatoes Score: 84%
Where to Watch: Amazon Prime 
"What if you could kill a person who ruined your life? Will you kill him?" The movie tells the story of a time-traveler agent (Ethan Hawke) working for a company that sends him on different journeys in time for fixing the few things that are mandatory to be fixed.
For his final project, he now appoints his younger self and sends him on a journey to avenge a person who ruined his life. The mind-bending twist of this psychological thriller shake your reality or choke your mind. Remember Shutter Island? Well, this film's plot twist and shock factor are harder to handle than that. Don't try to make sense of movies like these; just savor them.
18. Jacob's Ladder (1990) 
Director: Adrian Lyne
Writer: Bruce Joel Rubin
Cast: Tim Robbins, Elizabeth Pena, Danny Aiello
IMDb Rating: 7.5/10
Rotten Tomatoes Score: 73%
Where to Watch: Amazon Prime
Jacob's Ladder is a story of a man Jacob, who was a war veteran in his last days. He's now haunted by weird visions and scary thoughts of his experiences at the Vietnam War, his son's death, and his earlier marriage. As his situation goes unbearable, he craves to seek the truth.
19. Following (1998)
Director & Writer: Christopher Nolan
Cast: Jeremy Theobald, Alex Haw, Lucy Russell, John Nolan
IMDb Rating: 7.5/10
Rotten Tomatoes Score: 81%
Where to Watch: Netflix, Disney+ Hotstar
A struggling young writer starts following people randomly to have a glimpse of their lives in order to help himself with his novel. But soon, this hobby of his turns into an obsession, and he gets caught in the web he never imagined.
This is Nolan's first feature film and is highly underrated. With all its plot twists and turns and with Nolan's complex writing, this movie is a treat for all psychological thriller lovers.
20. Identity
Director: James Mangold
Writer: Michael Cooney
Cast: John Cusack, Ray Liotta, Amanda Peet
IMDb Rating: 7.3/10
Rotten Tomatoes Score: 63%
Where to watch: Netflix, Amazon Prime
Malcolm Rivers is a serial killer who is awaiting execution for killing a number of people in a building. His psychiatrist ends up finding his journal revealing heinous truths about his identity and is to be presented as evidence.
Meanwhile, due to a rainstorm, 10 strangers get stranded in a desolate place and end up taking refuge in the motel. Soon, they realize that they are getting murdered one by one. The limo Driver (Ed Dakota) tries hard to survive and find the culprit.
21. Mystic River
Director: Clint Eastwood
Writer: Dennis Lehane
Cast: Sean Penn, Kevin Bacon, Tim Robbins
IMDb Rating: 7.9/10
Rotten Tomatoes Score: 88%
Where to watch: Netflix, Amazon Prime
The lives of three childhood friends turn upside down when the daughter of one of the guys, Jimmy Markum (ex-con man) gets brutally murdered.
Dave (a blue-collar worker) was the last to see her and the other friend Sean Devine (Homicide Detective) is in charge of the case. Jimmy is conducting his own investigation and ends up suspecting Dave. He decides to deal with him himself without going through the way of law.
22. The Gift (2015)
Director: Joel Edgerton
Writer: Joel Edgerton
Cast: Jason Bateman, Rebecca Hall, Joel Edgerton
IMDb Rating: 7/10
Rotten Tomatoes Score: 91%
Where to Watch: Netflix, Disney+ Hotstar, Vudu
A married couple, Simon and Robyn Callem, has just moved to Los Angeles in their new house after Simon takes a new job. While out shopping, they run into Gordo, who happens to be Simon's acquaintance from the past. This 'stranger' starts visiting their house, repeatedly unannounced with some of the other gifts.
Things get weirder as the couple begins to get uncomfortable because of these regular visits and their uninvited guest. It's a slow-burning psychological thriller. The waiting will surely payout in the end.
23. Secret Window (2004) 
Director: David Koepp
Writer: David Koepp
Cast: Johnny Depp, Maria Bello, John Turturro
IMDb Rating: 6.6./10
Rotten Tomatoes Score: 46%
Where to Watch: Amazon Prime, YouTube
Based on the novel by Stephen King, Secret Window is a psychological thriller film where a writer (Johnny Depp), suffering from depression and writer's block, moves to a place in solace for a few months, and after a few months, he's accused by another writer (John Turturro) for plagiarism, who appeared at his secret place.
With an intense twist in the ending, this is one of the must-watch psychological thrillers films in that genre.
24. The Girl On The Train
Director: Tate Taylor
Writer: Erin Cressida Wilson
Cast: Emily Blunt, Rebecca Ferguson, Haley Bannett
IMDb Rating: 6.5/10
Rotten Tomatoes Score: 44%
Where to watch: Netflix
Rachel Watson is a divorcee who secretly admires the picture-perfect couple, Scott and Megan. While doing her daily commute from the train, she sees the couple enjoying their lovely life which is clearly in contrast to hers. But everything goes awry when she gets tangled in the case of the couple mysteriously going missing.
25. Fractured (2019)
Director: Brad Anderson
Writer: Alan B. McElroy
Cast: Sam Worthington, Lily Rabe, Stephen Tobolowsky, Adjoa Andoh, Lucy Capri
IMDb Rating: 6.4/10
Rotten Tomatoes Score: 59%
Where to Watch: Netflix
Ray, with his wife and daughter, is driving back Home after a Thanksgiving visit at his in-laws' place. They stop at a gas station, and accidentally, Peri, his daughter, falls down into a hole. She lost her consciousness and is injured. Ray, with his wife, takes her to the nearest hospital.
26. Vertigo
Director: Alfred Hitchcock
Writer: Alec Coppel and Samuel A. Taylor
Cast: James Stewart, Kim Novak
IMDb: 8.3/10
Rotten Tomatoes: 96%
Where to watch: Amazon Prime Video
Vertigo is a remarkable film that was well-received by reviewers and viewers. The picture, directed by Alfred Hitchcock, features the talents of James Stewart, Kim Novak, and Barbara Bel Geddes, all of whom gave excellent performances.
Detective John experiences vertigo and a phobia of heights after seeing his coworker die after falling from a lofty structure during a chase. John reluctantly agrees when his buddy Gavin asks him to follow his wife Madeleine because she is weird and has been acting strangely.
He tries to stop Madeleine as she climbs a bell tower but is immobilized by vertigo, which leads to Madeleine's demise. However, one day he sees a woman who looks exactly like Madeleine.
27. The Silence Of The Lambs
Director: Jonathan Demme
Writer: Ted Tally
Cast: Jodie Foster, Anthony Hopkins
IMDb: 8.6/10
Rotten Tomatoes: 96%
Where to watch: Netflix
Bonney, The Silence of the Lambs has to rank among the best crime-drama films that were presented on the big screen in 1991. One of the best films Tak Fujimoto has ever shot, this one is aesthetically amazing.
A case involving a psychopath serial killer known as "Buffalo Bill," who kills young women and then scrapes off their flesh, is given to Clarice. Crawford instructs Clarice to go see Hannibal Lecter because he thinks Lecter can offer the necessary insight for finding the murderer.
Lecter offers Clarice a deal right away in exchange for explaining the killer's thought process to her. While Lecter escapes from the surveillance placed on him, Clarice's hunt brings her closer to the murderer.
28. Se7en
Director: David Fincher
Writer: Andrew Kevin Walker
Cast: Brad Pitt, Morgan Freeman, Kevin Spacey
IMDb: 8.6/10
Rotten Tomatoes: 81%
Where to watch: Netflix
The case of an obese guy who was murdered and had the word "gluttony" inscribed on the wall is given to two detectives, Somerset and Mills. Another victim is discovered the following day with a pound of flesh missing from his body.
The Seven Deadly Sins are the inspiration for the murders, according to clues found at the crime site. They now have to find a psychopathic serial killer who appears to be killing people while torturing them according to the sin they display.
29. Seconds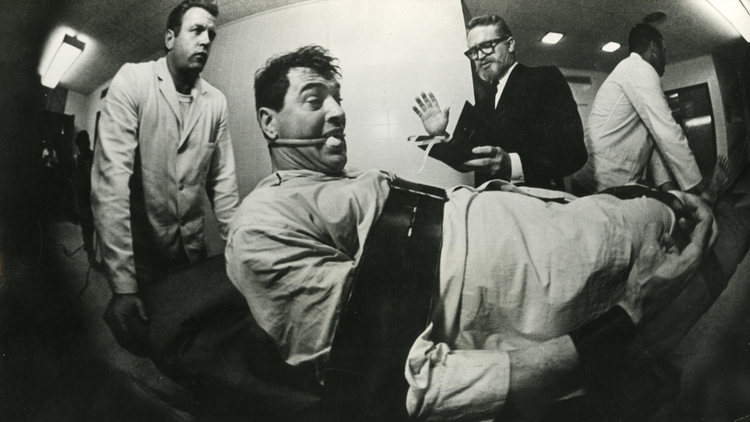 Director: John Frankenheimer
Writer: Lewis John Carlino
Cast: Rock Hudson
IMDb: 7.7/10
Rotten Tomatoes: 88%
Where to watch: N/A
A 1966 sci-fi thriller called Seconds was released on film.
With no longer having a reason to live, Arthur has grown estranged from his wife and child. He receives a call one day from Charlie, a classmate he had assumed had passed away.
He should go to the place Charlie has given him if he wants to avoid living an unfulfilling existence. Arthur learns about the services offered by the company that would provide him with a new start in life.
Although Arthur accepts the deal, he is unaware of the tragedy that awaits him.
30. Cape Fear
Director: Martin Scorsese
Writer: John D. MacDonald (novel), Wesley Strick (screenplay)
Cast: Robert De Niro, Nick Nolte, Jessica Lange
IMDb: 7.3/10
Rotten Tomatoes: 74%
Where to watch: Hulu
Max, a former client of attorney Sam's who spent 14 years in jail, is now free and wants Sam to pay for sending him away. He starts to go around Sam's home and becomes friendly with his daughter.
Max gains confidence when Sam tries to report his crime but is ignored owing to a lack of supporting documentation. Sam's family decides to oppose Max when his actions put Sam in danger of losing his licence to practice law.
But when circumstances change, they will face new threats.
Peri fractured her arm and is taken to some room at the hospital accompanied by her mother while Ray waits for them in the waiting room. After several hours of waiting when he couldn't get to them, he realizes that something is fishy with the hospital and its staff.