Whether you are a comedy fanatic or a sucker for thrillers, this list has everything for everyone. Yes, we are here with some interesting and worth watching new movies on amazon prime video that have comprised the terrific performance by the respective stars.
Now let us make this clear, by new movies, we mean that have entered Amazon Prime Video for the first time but might have been released on big screens a little or long before. Be it the ones everybody's talking about or some old famous titles that you heard and longed to see.
The romantic comedy, thriller, drama, as well as horror rating is mixed, ranging from some good ones to pretty decent ones. Some of the movies might resonate with your own life due to outstanding storylines, while some will draw inspiration from real-life incidents.
Whatever the case, whether you decide to watch the entire movie or not or choose only a few of them, we hope this list is helpful for you and you get entertained thoroughly!
1. One Night in Miami
Director: Regina King
Writer: Kemp Powers
Cast: Kingsley Ben-Adir, Eli Goree, Aldis Hodge, Leslie Odom Jr.
Duration: 1h 54min
IMDb Rating: 7.1
This directorial by Regina king stars the characters of famous personalities like Jim Brown, Sam Cooke, Muhammad Ali, and Malcolm X, who gather one night and discuss their roles in the civil rights movement and the cultural changes that took place in the 1960s.
2.

Licorice Pizza
Release Date: November 26, 2021
Director: Paul Thomas Anderson
Stars: Alana Haim, Cooper Hoffman, Sean Penn, Tom Waits, Bradley Cooper, Benny Safdie
Rating: R
Runtime: 133 minutes
The second film by writer-director Paul Thomas Anderson to pay homage to Los Angeles in the early 1970s, when the Manson Family murders and the end of the Vietnam War were still looming over the city, is Licorice Pizza.
The protagonist of Licorice Pizza, 25-year-old Alana Kane (Alana Haim), refuses to follow any such thread, in contrast to the inquisitive counter-culture affiliate Doc Sportello (Joaquin Phoenix) in his first tribute, Inherent Vice, who earnestly engages with his surroundings and follows the threads of societal paranoia all the way to vampiric drug smuggling operations and FBI conspiracies.
Alana, a bored and aimless photographer's assistant, dismisses any simple plot point that might help us understand who she is as a person.
 3. Raiders of the Lost Ark
Year: 1981
Director: Steven Spielberg
Stars: Harrison Ford, Karen Allen, Paul Freeman, Wolf Kahler, Ronald Lacey
Rating: PG
Runtime: 115 minutes
Raiders of the Lost Ark established Harrison Ford's wookie-free leading man credentials once and for all (with a little help from Blade Runner). It was a near-perfect distillation of the excitement and fun of the radio and pulp serials of yesteryear.
The movie also begs the question of whether anyone has ever had a five-year run as remarkable and industry changing as that of Spielberg and Lucas from 1977 to 1982.
4. Serpico
Year: 1973
Director: Sidney Lumet
Stars: Al Pacino, John Randolph, Tony Roberts
Rating: R
Runtime: 130 minutes
Al Pacino, Jack Nicholson, Gene Hackman, Jon Voight, and Dustin Hoffman are all debatable candidates for best actor of the decade, but Pacino makes a strong case. My vote goes to Nicholson (with Hoffman a close second).
He portrays the complex detective in Serpico who went undercover to expose dishonest police officers. He faces certain death from police, who would like to silence him at every turn as a result of his decision to turn against his own, which is as risky as you might expect.
5. The Wolf of Wall Street
Year: 2013
Director: Martin Scorsese
Stars: Leonardo DiCaprio, Jonah Hill, Margot Robbie, Matthew McConaughey, Kyle Chandler, Rob Reiner, Jon Favreau, Jean Dujardin, Jon Bernthal
Rating: R
Runtime: 180 minutes
The last ten years have been both kind and unkind to good ol' Marty; they have seen him have his credentials for directing Silence questioned, have seen him deny Marvel movies the title of "cinema," and have seen him force audiences to take mass showers after watching The Wolf of Wall Street.
However, he is unstoppable; he is immune to controversy and thrives on lively debate. For this reason, despite being 70 years old, his account of the life, times, and crimes of stock broker and avowed fraudster Jordan Belfort (Leonardo DiCaprio), who defrauded over 1,000 people out of billions of dollars (and got away with it), feels like it was directed by a person half his age. The movie The Wolf of Wall Street is angry.
6.

Downhill Racer
Year: 1969
Director: Michael Ritchie
Stars: Robert Redford, Gene Hackman, Camilla Sparv
Rating: PG
Runtime: 102 minutes
Michael Ritchie did for sports movies what Two-Lane Blacktop did for road movies with Downhill Racer. He pushed the boundaries of the genre by making an existentialist sports movie that is both tense and terrifying.
Downhill Racer subverts many of the clichés we're used to seeing in most commercial entertainment, unlike many other movies of its kind. The romance is hollow, there are no heroic figures to cheer for, and while the protagonist does have the desire to achieve greatness, he never manages to move us to action.
7.

Black Dynamite
Year: 2009
Director: Scott Sanders
Stars: Michael Jai White, Byron Minns, Tommy Davidson, Kevin Chapman
Rating: R
Runtime: 84 minutes
Don't tell the creators of Black Dynamite that it might seem a little late to parody the blaxploitation movies of the 1970s. A funny satire by Scott Sanders, Michael Jai White, and Byron Minns that benefits from its separation from the original source material.
8.

Manchester by the Sea
Year: 2016
Director: Kenneth Lonergan
Stars: Casey Affleck, Michelle Williams, Kyle Chandler
Rating: R
Runtime: 137 minutes
The dramatic pillars of writer-director Kenneth Lonergan's first two movies, You Can Count on Me and Margaret, were loss and grief—and the messy, indirect ways people dealt with the emotional fallout. The same can be said for Manchester by the Sea, a compelling work whose overall impact may be greater than the sum of its individual scenes.
Manchester by the Sea bears the same sprawling ambition as Margaret, in contrast to the intimate, short-story quality of You Can Count on Me. Lonergan drapes the proceedings in a tragic grandeur that occasionally clashes with the film's naturally hushed modesty.
9.

You Were Never Really Here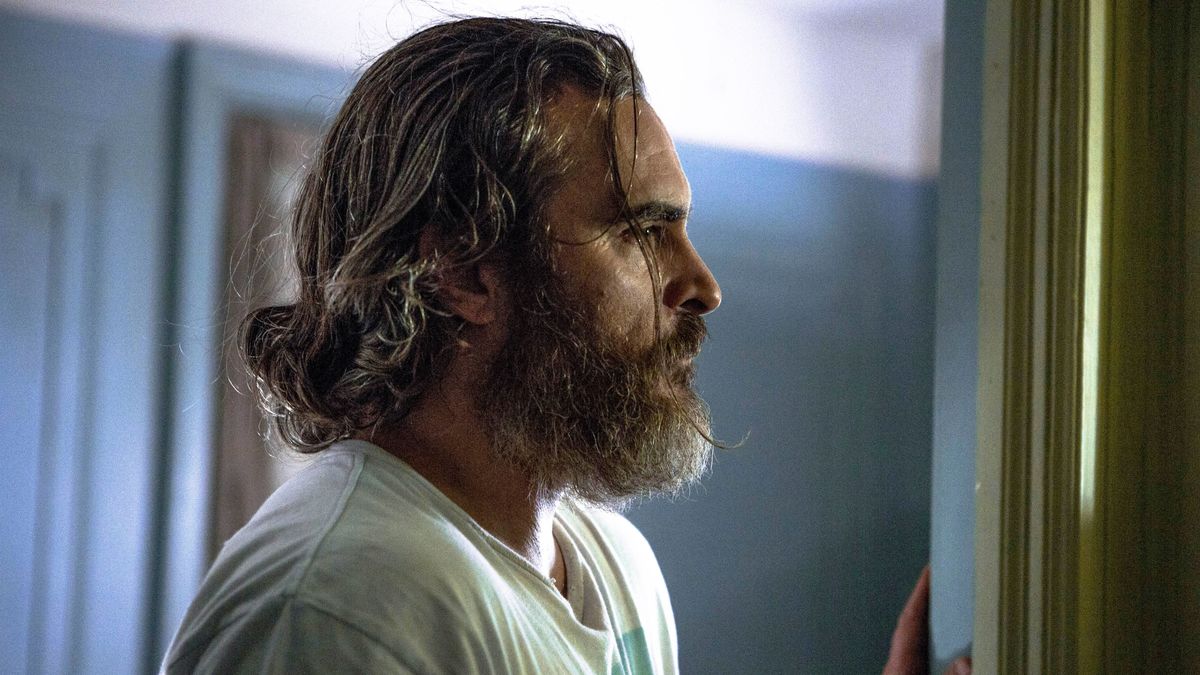 Year: 2018
Director: Lynne Ramsay
Stars: Joaquin Phoenix, Ekaterina Samsonov, John Doman, Judith Roberts, Alex Manette, Alessandro Nivola
Rating: R
Runtime: 89 minutes
Uncompromisingness is a reputation held by Lynne Ramsay. That means, in business lingo, that she has a reputation for being "difficult." In all honesty, "unrelenting" is the word that best describes her. Rarely are filmmakers as in control of their aesthetic as Ramsay. Even more uncommon are directors who exercise this much control without showing any signs of ego.
You can witness her steadfast loyalty to her vision, whether it is haunting, horrifying, or just plain bizarre, if you have seen any of the three movies she produced between 1999 and 2011 (Ratcatcher, Morvern Callar, and We Need to Talk About Kevin).
She is both strong and delicate. You Were Never Really Here, her fourth film, is arguably her best. It is haunting, horrifying, and bizarre all at once.
10.

Emma.
Year: 2020
Director: Autumn de Wilde
Stars: Anya Taylor-Joy, Johnny Flynn, Bill Nighy, Mia Goth, Josh O'Connor, Callum Turner, Miranda Hart
Rating: PG
Runtime: 132 minutes
Autumn de Wilde's feature-length debut, Emma, is almost entirely made up of thrillingly executed moments. It is shot as though each frame were a frothy realist painting, scored as though it were a Chaplin-esque silent film, and brought together by a cast of comedically impeccable performances.
Emma Woodhouse (Anya Taylor-Joy), the "handsome, clever, and rich" mistress of an English country estate, is the focus of both Jane Austen's novel and de Wilde's film. Both take as their subject a happily single Emma Woodhouse as she fills her days by launching a series of ego-driven (though well-intentioned) matchmaking schemes.
11. The Big Sick
Year: 2017
Director: Michael Showalter
Stars: Kumail Nanjiani, Zoe Kazan, Holly Hunter
Rating: R
Runtime: 120 minutes
Although The Big Sick can occasionally be incredibly predictable, one of its strongest points is its positive attitude toward its characters.
This independent rom-com, which is based on the first year of marriage between screenwriters Kumail Nanjiani and Emily V. Gordon, makes some sharp observations about the cultural clashes that occur in immigrant families in American society. But what really hurts is how incredibly lovable these people are.
12. Hellraiser
Year: 1987
Director: Clive Barker
Stars: Andrew Robinson, Clare Higgins, Ashley Laurence
Rating: R
Runtime: 93 minutes
The Cenobite Pinhead is the main antagonist/eventual hero of Clive Barker's Hellraiser series, sent from the depths of his own particular hell dimension to drag you down into the depths with him. There are a sickening number of terrible Hellraiser sequels.
The location of his torture. For all time. All because you cracked open a designer Rubik's Cube. Pinhead makes a sardonic threat to "tear your soul apart" while staring you dead in the eye. He has no remorse.
13. Devil in a Blue Dress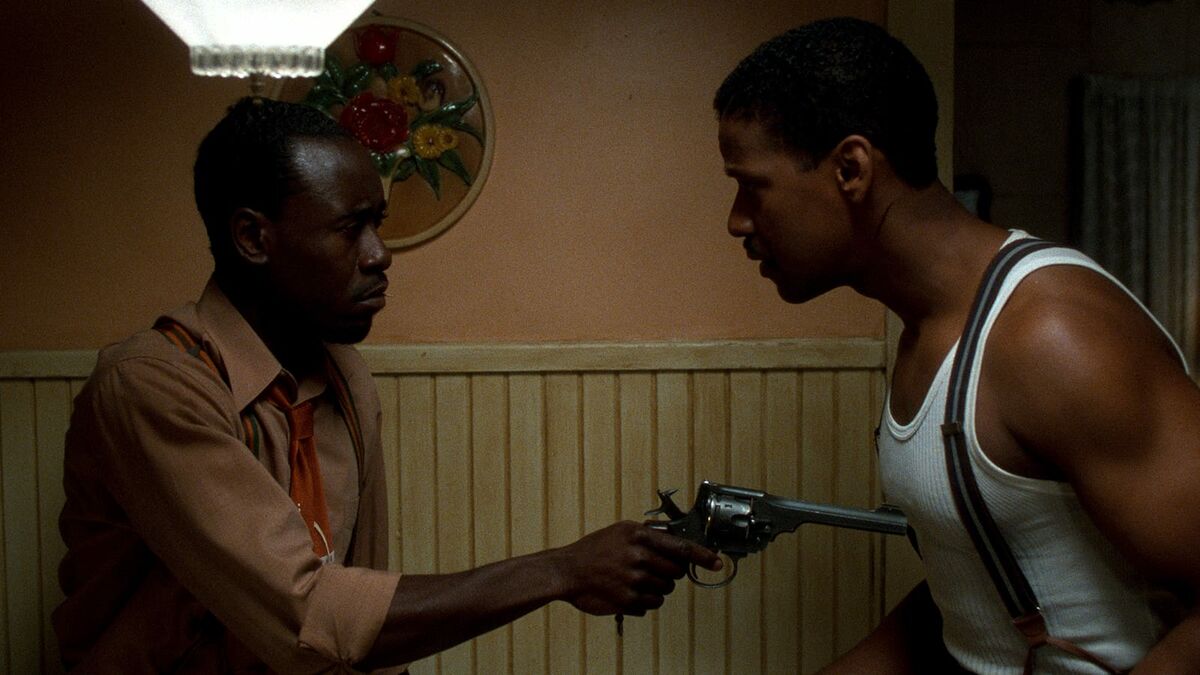 Year: 1995
Director: Carl Franklin
Stars: Denzel Washington, Tom Sizemore, Jennifer Beals, Don Cheadle, Maury Chaykin
Rating: R
Runtime: 102 minutes
Denzel Washington plays a down-on-his-luck WWII veteran moving to Los Angeles to begin a new career as a private investigator in Devil in a Blue Dress. The man invariably becomes involved in a challenging murder investigation, as is typical of PIs in this subgenre.
In his film, writer/director Carl Franklin uses the detective story as a springboard to examine the racial climate of 1940s America, giving the well-worn noir plotlines his own unique spin.
14.

Small Axe: Alex Wheatle
Year: 2020
Director: Steve McQueen
Stars: Sheyi Cole, Robbie Gee, Johann Myers
Rating: NR
Runtime: 65 minutes
The middle film in McQueen's Small Axe series, Alex Wheatle, is a coming-of-age tale based on the early years of the award-winning YA author of the same name. We follow Alex from his early years in a Dickensian-cruel orphanage to his youth in Brixton, where he connects with his Blackness, to his being nurtured by a paternalistic Rastafarian cellmate in prison.
The story takes place in the 1970s and early 1980s. With dynamic cinematography, an incredible soundtrack, and a heartbreaking central debut performance from Sheyi Cole, Alex Wheatle is accomplished and devastating.
15. The Lost City of Z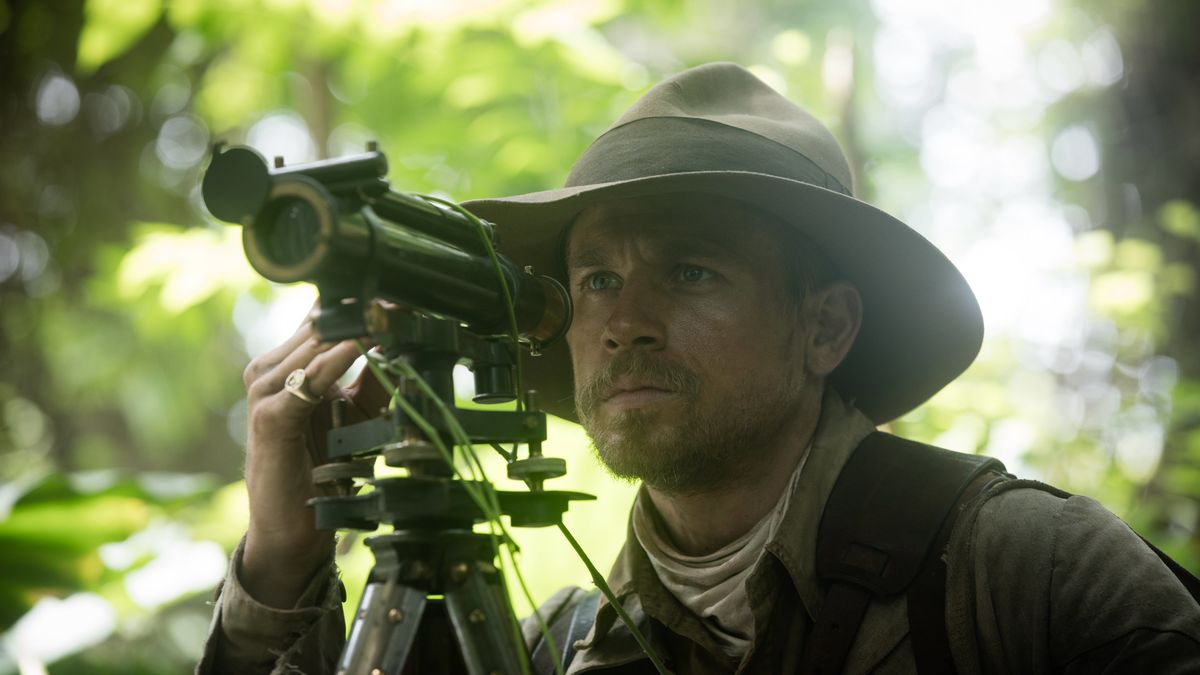 Director: James Gray
Writer: James Gray
Cast: Charlie Hunnam, Robert Pattinson, Sienna Miller
Duration: 2h 21min
IMDb Rating: 6.6
The Lost City of Z, created by Paramount Pictures, is based on a real-life drama that revolves around Major Percival Fawcett, the British explorer who, while on a search for the lost and mysterious city in Amazon, went missing in the 1920s.
16. It's a Wonderful Life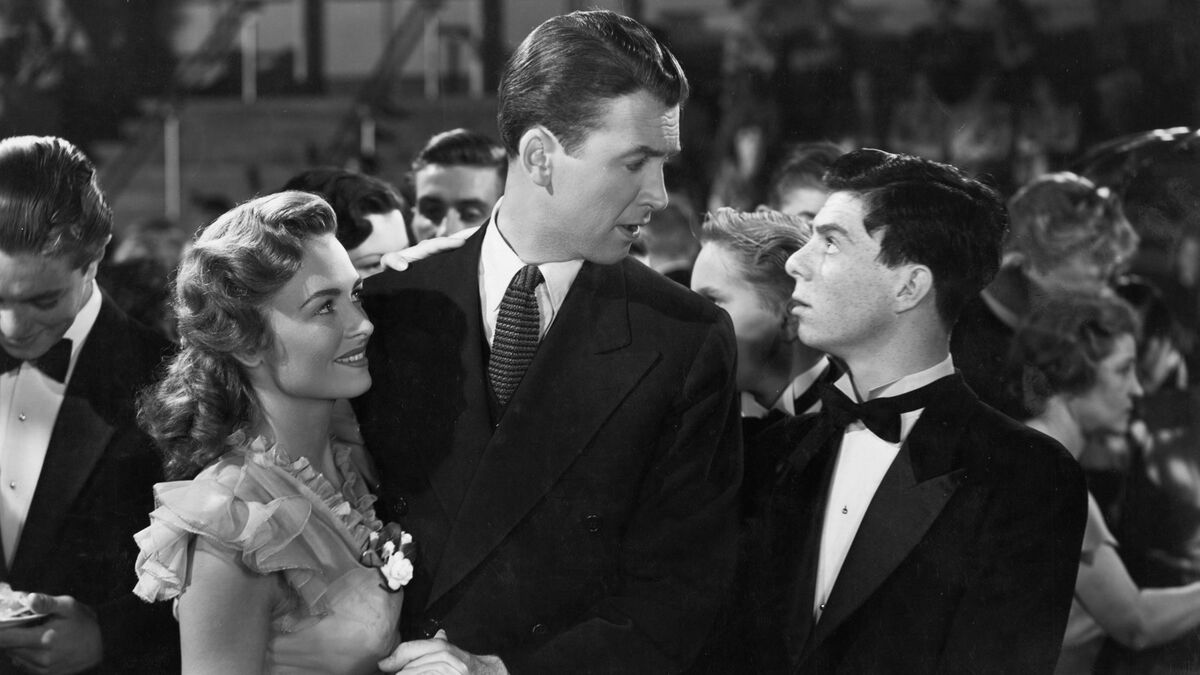 Director: Frank Capra
Writer: Frances Goodrich, Albert Hackett, Frank Capra, Jo Swerling
Cast: James Stewart, Donna Reed, Lionel Barrymore, Thomas Mitchell, Henry Travers
Duration: 2h 10min
IMDb Rating: 8.7
The story is about an irritated and hopeless businessman who gets an angel from heaven in his life to teach him how life would have been without him.
17. Fargo
Director: Joel Coen
Writer: Joel Coen, Ethan Coen
Cast: Frances McDormand, William H. Macy, Steve Buscemi, Harve Presnell, Peter Stormare
Duration: 1h 38min
IMDb Rating: 8.1
This movie from the Coen brothers is a masterpiece. The story is about a car salesman in Minneapolis named Jerry Lundegaard who, because of being in debt, heirs two thugs two kidnap his own wife for money.
The plan was that he would ask for money from his wife's wealthy dad to get her released and give a small portion of the money to thugs and keep the remaining to clear his debts. But everything does not go according to plan.
18. The Handmaiden
Director: Park Chan-wook
Writer: Park Chan-wook, Jeong Seo-Kyong
Cast: Kim Min-hee, Ha Jung-woo, Cho Jin-woong
Duration: 2h 24min
IMDb Rating: 8.1
This psychological thriller revolves around a woman who, for the Japanese heiress, gets hired as a handmaiden. But least does anyone know that the woman is involved in defrauding the heiress.
19. The Electrical Life of Louis Wain
Director: Will Sharpe
Writer: Simon Stephenson
Cast: Benedict Cumberbatch, Claire Foy, Andrea Rise Borough
IMDb Ratings:  6.8/10
Rotten Tomatoes Score: 70%
The film is the real and wonderful life story of the infamous English artist Louis Wain. The film depicts how the eccentric artist slowly spirals into madness. Even though he has power and control, he cannot help his situation. His only support is his wife, Emily. It is the strong connection and loves that they share that helps Wain to move ahead with his life despite facing many drawbacks due to his health conditions.
The film is going to make the audience wonder how a man who is going through such dark times can come up with such bright images. The film delves deeper into the psyche of Wain and tries to present an untold story of sheer brilliance.
20. All About Steve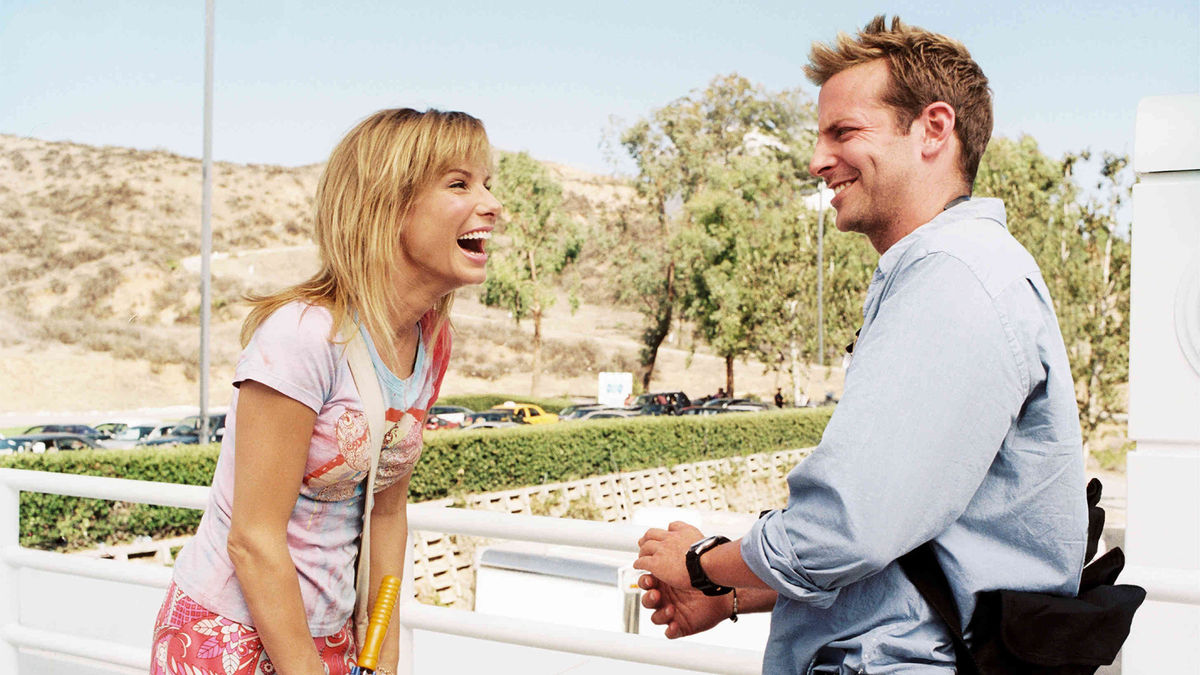 Director: Phil Traill
Writer: Kim Barker
Cast: Sandra Bullock, Thomas Haden Church, Bradley Cooper
Duration: 1h 39
IMDb Rating: 4.8
Mary Horowitz is a crossword puzzle creator who falls deeply in love with news cameraman Steve. Thus, in order to win his love back, he travels across the country wherever he goes, only to realize why she embarked on the journey and reassess her decision as she encounters people who accept her the way she is.
21.

The Quiet Man
Year: 1952
Director: John Ford
Stars: John Wayne, Maureen O'Hara
Rating: PG
Runtime: 129 minutes
John Ford's 1952 comedy/drama/romance, which is set in Ireland, is charmingly outside of its time when viewed today.
The negatives include its complex gender politics. Mary Kate Danaher (Maureen O'Hara), the male love interest, displays a feistiness and a desire for an agency that, to modern eyes, could be seen as proto-feminist, but she is ultimately left at the mercy of the overtly masculine ex-boxer Sean Thornton (John Wayne), who is finally forced to tap into the violent side he is so desperate to escape in order to consummate their marriage.
Since Mary Kate has lived all her life in Ireland and Sean was born in the village of Innisfree, where he returns in the movie, their relationship has a faint imperialist undertone.
22. Vivarium
Year: 2020
Director: Lorcan Finnegan
Stars: Jesse Eisenberg, Imogen Poots
Rating: R
Runtime: 97 minutes
The strange real-estate tale Vivarium, starring Jesse Eisenberg and Imogen Poots as newlyweds Tom and Gemma, is a low-key sci-fi nightmare of every day in the style of early David Cronenberg.
The movie from director Lorcan Finnegan also serves as a metaphor for relationships, with Tom and Gemma stuck in a hip neighborhood of cookie-cutter houses where having children is not only expected of them but also forced upon them.
23. Fist of Fury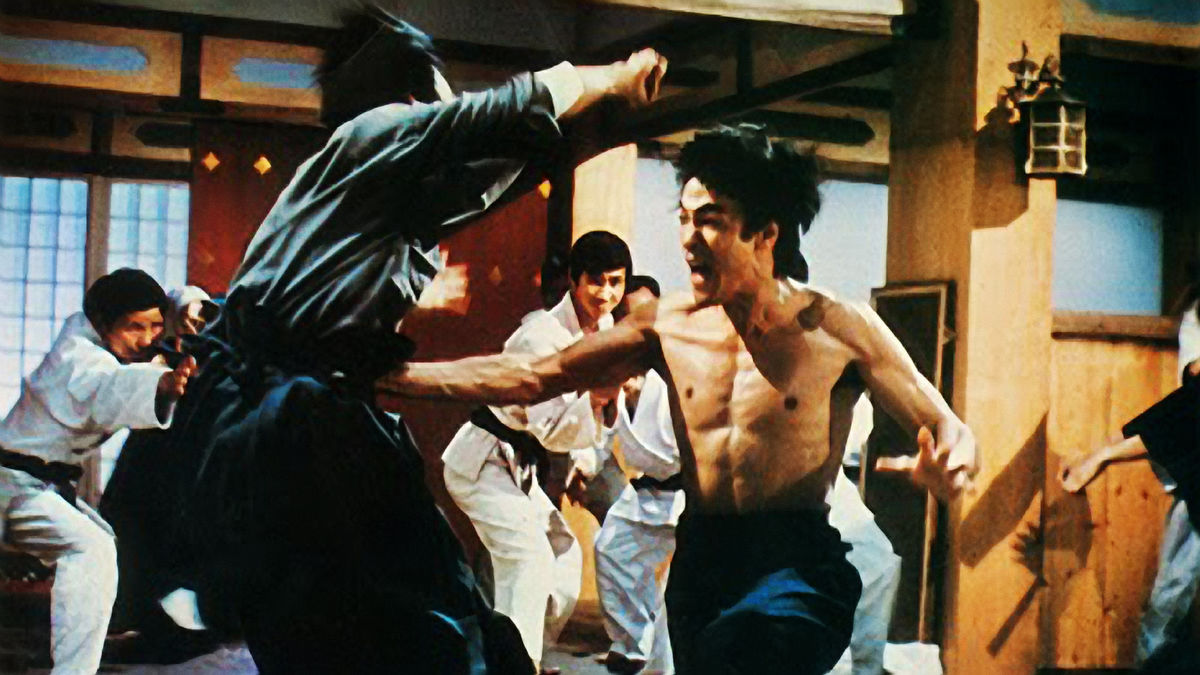 Year: 1972
Director: Lo Wei
Stars: Bruce Lee, Nora Miao, Riki Hashimoto, Huang Tsung Hsing
Rating: R
Runtime: 106 minutes
The Big Boss was definitely a step down from Bruce Lee's second film, which has a bigger budget, better production, and a story that is more significant to Lee's principles.
When he resists the occupying Japanese army, his character Chen Zhen becomes a Chinese folk hero, particularly in the iconic scene in which he destroys a sign that reads "no Chinese and no dogs" in the neighborhood park.
24.

Ash Is Purest White
Year: 2018
Director: Jia Zhangke
Stars: Tao Zhiao, Fan Liao
Rating: NR
Runtime: 136 minutes
The story of Ash Is Purest White spans decades and is a breathtakingly beautiful epic that is equally funny and heartbreaking while maintaining an impossible sense of intimacy. It is even constrained, not by physical boundaries or visuals, but by emotion.
China struggles with modernization over the decades covered by the movie, caring little for those who cannot afford to adapt. Then there's love, passion, and crime: Qiao (Tao Zhao) and Bin (Fan Liao), two criminals, are the central characters of Ash Is Purest White.
25.

The Royal Tenenbaums (2001)
Director: Wes Anderson
Writer: Wes Anderson, Owen Wilson
Cast: Gene Hackman, Anjelica Huston, Ben Stiller
IMDb Ratings:  7.6/10
Rotten Tomatoes Score: 81%
The story revolves around the Tenenbaum family, who has three very talented and naturally gifted children named Margot, a Pulitzer award winner; Chas, a business genius; as well as Richie, who is a tennis prodigy. Their lives take an adverse turn when they are abandoned by their parents as adolescents. Years later, Royal Tenenbaum, the father, is diagnosed with cancer, which makes the family unit once again.
However, things are not the same as each of them has their own story to tell with their fair share of emotional trauma, baggage, lovers, secrets, and children. How will the family sort out their differences?
26. The Mad Women's Ball
Director: Mélanie Laurent
Writer: Mélanie Laurent, Christophe Deslandes, Julien Decoin
Cast: Lou de Laâge, Mélanie Laurent, Emmanuelle Bercot
Duration: 2h 1min
IMDb Rating: 6.6
This amazing psychological thriller is one of the best films in this genre and follows the story of a young woman named Eugenie, who is admitted to a psychiatric hospital because she can converse with the dead. Genevieve, the head nurse is a witness to all the barbaric treatments that the patients have to go through by the head neurologist Jean-Martin there. Genevieve has a different plan for the patients who are often paraded out in the public in a grotesque ball.
What is it that Genevieve has planned for Eugenie as well as other patients who are subject to cruel atrocities? The film is a tale of psychological thriller, mystery, emotional drama, and trauma that has been presented quite beautifully by the makers.
27.

The Neon Demon
Year: 2016
Director: Nicolas Winding Refn
Stars: Elle Fanning, Keanu Reeves, Christina Hendricks, Jena Malone
Rating: R
Runtime: 117 minutes
If Nicolas Winding Refn, creator of the anthropomorphic cologne bottle and the asexual jaguar, is going to make a horror movie, he will make a movie about the things that scare him the most: asymmetry, sex, and fatherhood. Every character in The Neon Demon is either someone's daughter or a psychotic father figure.
Both are ravenous for the kind of flesh that can only be found in Los Angeles, and the relationship between the predator and the prey is in constant, unsettling flux.
28. In the Heat of the Night
Year: 1967
Director: Norman Jewison
Stars: Sidney Poitier, Rod Steiger, Warren Oates
Rating: G
Runtime: 109 minutes
As Virgil Tibbs (Sidney Poitier), an African-American homicide detective from Philadelphia, stumbles upon a murder mystery in a small Mississippi town, the racial tension in director Norman Jewison's Best Picture Oscar-winning film about him tips over into a moving commentary on how life imitates art.
Fearing retaliation from racists in the South, Poitier refused to film on location. Even a quick pickup shoot in Tennessee had to be abandoned when Poitier started receiving threats.
29.

Heathers
Year: 1989
Director: Michael Lehmann
Stars: Winona Ryder, Christian Slater, Kim Walker
Rating: R
Runtime: 102 minutes
Heathers is a hilarious look into the festering core of the teenage id, all sunglasses and cigarettes, and jailbait and misunderstood kitsch. It pays homage to classic '80s teen romps, thanks to directors like John Hughes and Cameron Crowe, as well as attempts to push that genre to its almost tasteless extremes.
30. Chronicle (2012)
Director: Josh Trank
Writer: Max Landis
Cast: Dane DeHaan, Alex Russel, Michael B Jordan
IMDb Ratings: 7/10
Rotten Tomatoes Score: 85%
Chronicle revolves around the life of a shy teenager, Andrew who is lonely and outcasted. Things change for him when Andrew along with his two friends makes an incredible discovery underground. The three friends are equipped with superpowers. The story is full of action-packed adventure sequences and a lot of secrets that are yet to be uncovered. The three friends are exposed to something much greater than the realm of humans and there is no limit to its powers.
However, things are not smooth when Andrew wants to use his power for darker purposes. What new challenges await the three friends as the power unfolds?
31. Blackfish (2013)
Director: Gabriela Cowperthwaite
Writer: Gabriela Cowperthwaite, Eli Despres, Tim Zimmermann
Cast: Dean Gromersall, Samantha Berg, John Jett
IMDb Ratings: 8.1/10
Rotten Tomatoes Score: 98%
This 2013 documentary revolves around the events of captivation of an orca named Tilikum involved in the death of 3 people. The documentary depicts how the orcas face harassment and the pain of separation from their offspring in Sea World. The documentary also records the statements from witnesses and trainers who have been closely associated with Tilikum and other whales.
This documentary is an eye-opener and is a much appreciated one in its field. The documentary brings out the harsh realities behind these Water Parks and how the animals are treated or what psychological breakthroughs they have to go through.
32. Lucy and Desi (2022)
Director: Amy Poehler
Writer: Mark Monroe
Cast: Lucille Ball, Desi Arnaz, Lucie Arnaz
IMDb Ratings:  7.8/10
Rotten Tomatoes Score: 94%
Lucy and Desi revolve around the life of comedian Lucille Ball as well as explores her relationship with Desi Arnaz. The film depicts the rise of Lucille as an iconic comedian as well as the sitcom I Love Lucy, which changed the course of Hollywood forever. Even after her death, her contribution is greatly admired. Their show is also highlighted in the film, which changed the course of American television forever.
The film is a documentary that sheds light on Lucille Ball's personal and professional life as one of the most loved stars in the entertainment industry. The film received quite a lot of appreciation from the audience as well as the critics.
33. Weekend at Bernie's (1989)
Director: Tedd Kotcheff
Writer: Robert Klane
Cast: Andre McCarthy, Jonathan Silverman, Catherine Marie Stewart, Terry Kiser
IMDb Ratings:  6.4/10
Rotten Tomatoes Score: 54%
The story of the film revolves around Richard, a fun-loving salesman, as well as Larry, who are invited over to their boss, Bernie's beach house. However, things take an interesting turn in this dark comedy film when the two men discover that their boss is trying to get them killed to cover a fraud that he has committed. Interestingly, Bernie gets killed, and the two men try to pretend Bernie is alive and enjoy the vacation while secretly trying to desecrate the body.
What will happen when the news of Bernie's death comes out? Will the two men be caught in Bernie's mess?
34. Dead Poets Society (1989)
Director: Peter Weir
Writer: Tom Schulman
Cast: Robin Williams, Ethan Hawke, Josh Charles, Robert Sean Leonard
IMDb Ratings:  8.1/10
Rotten Tomatoes Score: 85%
This Oscar-winning film on Amazon Prime Video revolves around a progressive English Teacher, Mr. Keating, played by Robin Willimas, who influences and inspires a group of young boys who form a secret club named Dead Poets Society, where they meet and discuss poetry to explore their true selves. However, things take an adverse turn when one of the boys commits suicide due to parental overburdening.
The film is considered to be one of the soul-touching films that make us appreciate the masterpiece it is.
35. Lincoln (2012)
Director: Steven Spielberg
Writer: Tony Kushner
Cast: Daniel Day-Lewis, Sally Field, David Strathairn
IMDb Ratings:  7.3/10
Rotten Tomatoes Score: 89%
Lincoln is a historical drama that depicts the life of the American President Abraham Lincoln, played by the infamous actor Daniel Day-Lewis. The film depicted Lincoln's political state when the civil war broke out in America. The film presents a strong portrayal of how Lincoln used his powers to unite his country and abolish slavery as the country was on the verge of an internal war.
36. I Want You Back (2022)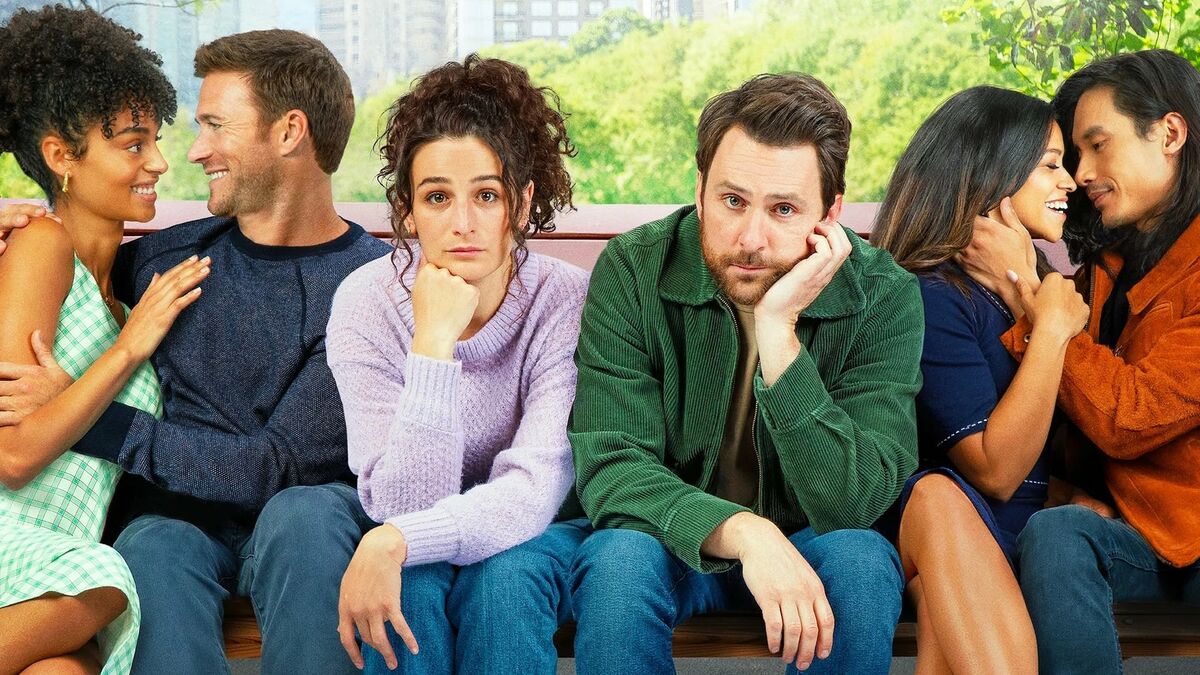 Director: Jason Orley
Writer: Issac Aptaker, Elizabeth Berger
Cast: Jenny Slate, Charlie Day, Scott Eastwood
IMDb Ratings:  6.7/10
Rotten Tomatoes Score: 88%
The film is one of the most loved romantic comedies that was released in the year 2022. Jason Orley cast Jenny Slate and Charlie Day in the lead roles for his film. Both the characters are heartbroken when they meet. The strangers turn into friends while helping each other get back to their exes by destroying their current relationships. However, things go another way round when both the characters sense something more than friendship between them.
37. Borat: Cultural Learnings of America for Make Benefit Glorious Nation of Kazakhstan (2006)
Director: Larry Charles
Writer: Sasha Baron Cohen, Anthony Hines, Peter Baynham, Dan Mazer
Cast: Sasha Baron Cohen, Ken Davitian, Luenell
IMDb Ratings:  7.3/10
Rotten Tomatoes Score: 91%
Borat is a mockumentary that revolves around a journalist from Kazakhstan called Borat Sagdiyev, who travels to the United States to shoot a film on American culture for the Kazakhstan Ministry of Information. This documentary depicts several humorous encounters that Borat has with different people across the country. He does things like bringing a prostitute to dinner or going all the way to California to meet and marry Pamela Anderson, with whom he falls in love.
The film has received quite a lot of appreciation for its groundbreaking portrayal and has been a recipient of Golden Globe awards as well.
38. A Fistful of Dollars (1964)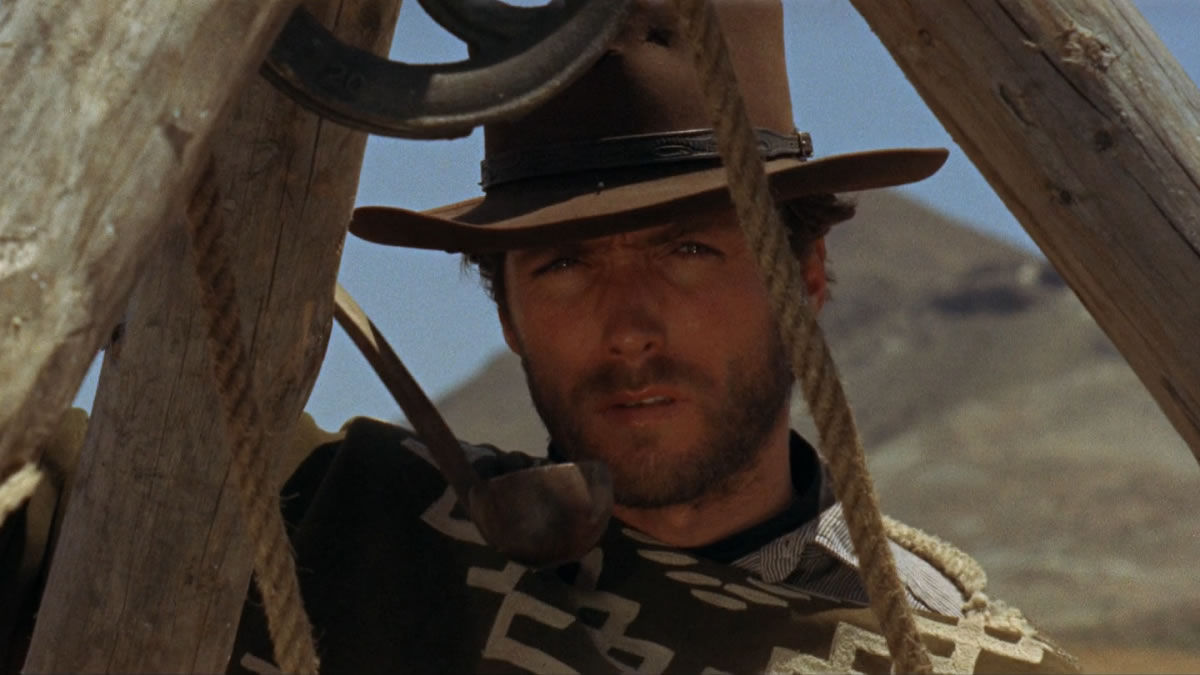 Director: Sergio Leone
Writer: NA
Cast: Clint Eastwood, Marianne Koch, Gian Maria Volonte, Joseph Egger
IMDb Ratings:  8/10
Rotten Tomatoes Score: 98%
The film is about 'A man with no name' who arrives in the small town of San Miguel located on the Us Mexico border. The town is famous for the rivalry between sheriff John Baxter as well as Rojo Brothers, who are shockingly defeated by the Stranger. On the other hand, the stranger also robbed a group of soldiers from Mexico who were carrying a shipment of gold. The stranger capitalizes on the war by selling information on both sides,
What is the reason for the sudden appearance of the stranger in town? Will the stranger play on both sides or he has to choose a side in the end?
39. Die Hard (1988)
Director: John McTiernan
Writer: Jeb Stuart, Steven E De Souza
Cast: Bruce Willis, Alan Rickman, Alexander Godunov
IMDb Ratings:  8.2/10
Rotten Tomatoes Score: 94%
Die Hard made its way into Amazon prime video recently, and the fans are overjoyed. The film Die Hard revolves around NYPD officer McClane, who goes to LA to visit his estranged wife at a Christmas party organized by her company. However, a group of thieves has taken the office staff as hostages in an attempt to rob the company's liquid assets.
It is on our hero McClane that he saves his wife's company and the trapped people. He jumps off elevator shafts, crawls through AC ducts, and puts up a good fight to save his ex-wife. Will McClane succeed in his attempt to save the hostages?
40. Forrest Gump (1994)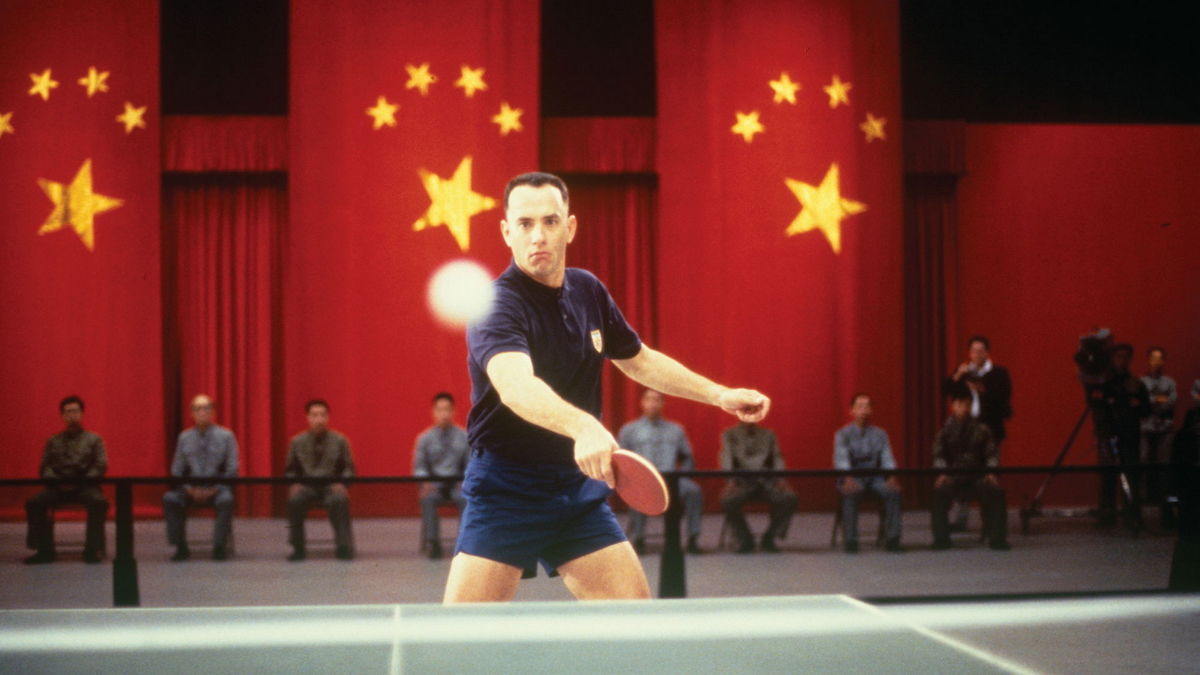 Director: Robert Zemeckis
Writer: Eric Roth
Cast: Tom Hanks, Robin Wright, Gary Sinise
IMDb Ratings:  8.8/10
Rotten Tomatoes Score: 70%
Forrest Gump revolves around Gump, an endearing yet slow-witted man from Alabama who finds himself amidst some historical events that change the course of society. He navigates his life as a young boy while in the late 50s and tries to find and reunite with his childhood love Jenny. He stays in control of his mother, Mrs. Gump who quite often does certain questionable things to earn money and make their ends meet.
Based on Winston's Groom's novel of the same name, the film depicts the life of Forrest who goes through a roller coaster ride of his life that is full of some small and big yet incredible moments that define his life. It is a light-hearted and feel-good film that won many Oscar Nominations that year and also won the Best Picture award.
41. Walk the Line(2005)
Director: James Mangold
Writer: Gill Dennis, James Mangold
Cast: Joaquin Phoenix, Reese Witherspoon, Ginnifer Goodwin
IMDb Ratings:  7.8/10
Rotten Tomatoes Score: 82%
The film can be called a biopic of Jhonny Cash, the infamous Man in Black. The film follows the life of a country music visionary from his early days to his prime time. Walk the Line follows Cash's journey from his traumatic experience in his village, where he sees his brother's death, to his relationship with his wife, Vivian. On the other hand, the film also depicts his rise to fame, his performance at Fulsom Prison, and his relationship with June Carter, with whom he gets a chance to tour the world.
The film is heavily inspired by the life of Johnny Cash, and the very fact that a popular star biopic is made automatically made the film receive quite a lot of attention. The film received mixed reviews from critics. However, it was loved immensely by the audience.
42. Walk Hard: The Dewey Cox Story (2007)
Director: Jake Kasdan
Writer: Judd Apatow, Jake Kasdan
Cast: John C. Reilly, Jenna Fischer, Raymond J. Barry
IMDb Ratings:  6.8/10
Rotten Tomatoes Score: 74%
The film Walk Hard: The Dewey Cox Story depicts the life of Dewey Cox, a troubled Alabama man Dewey Cox. It follows the life of Cox and brings to light the traumas he went through as a child when he commits the extreme act of cutting his brother with a machete. The film also depicts his multiple marriages and his drug and alcohol addictions, as well as amalgamates various music phases like rock, pop, disco, and psychedelic.
The film is a parody of the biopics made and presents the story of a fictional character who goes on to become a famous singer. Such a satire on one of the most commonly explored genres of cinema that is biographies is a straight take on the popular culture demand in recent times.
Related: The 30 Best Feel Good Movies on Amazon Prime Right Now
43. RoboCop(1987)
Director: Paul Verhoeven
Writer: Edward Neumeier, Michael Miner
Cast: Peter Weller, Nancy Allen, Ronny Cox
IMDb Ratings:  7.6/10
Rotten Tomatoes Score: 90%
RoboCop is a sci-fi film that is set in a dystopic future in the year 2028 in the corporately controlled Detroit. The film revolves around a police officer named Alex Murphy, who is killed by Clarence Boddicker, only to be brought back into life as a RoboCop. He cleans the streets from crime and soon remembers his earlier life as Mur5phy. He takes on the powerful Omni Consumer Products Corporation, which tries to create autonomy in the police force.
The film is full of action-packed sequences between good and evil as Murphy takes on his enemies and tries to eliminate them.
44. The Terminator (1984)
Director: James Cameron
Writer: James Cameron, Gale Anne Hurd, William Wisher Junior
Cast: Arnold Schwarzenegger, Linda Hamilton, Michael Biehn
IMDb Ratings:  8/10
Rotten Tomatoes Score: 100%
Set in a dystopic future, this James Cameron film depicts a post-apocalyptic world where artificial intelligence has taken over humanity. There is an ongoing war between machines and humans, and the former time travels to gain the upper hand over the latter. The story starts when a Terminator cyborg is sent back to 1984 with the task of killing Sarah Connor, who is the mother of a future freedom fighter; he is met with Kyle Reese, who is sent by the humans to protect Sarah.
What follows in this sci-fi film is an action-packed and adventure-filled drama and conflict between humans and machines. Will the Terminator succeed in his mission, or is there something else in store for him?
45. Train to Busan (2016)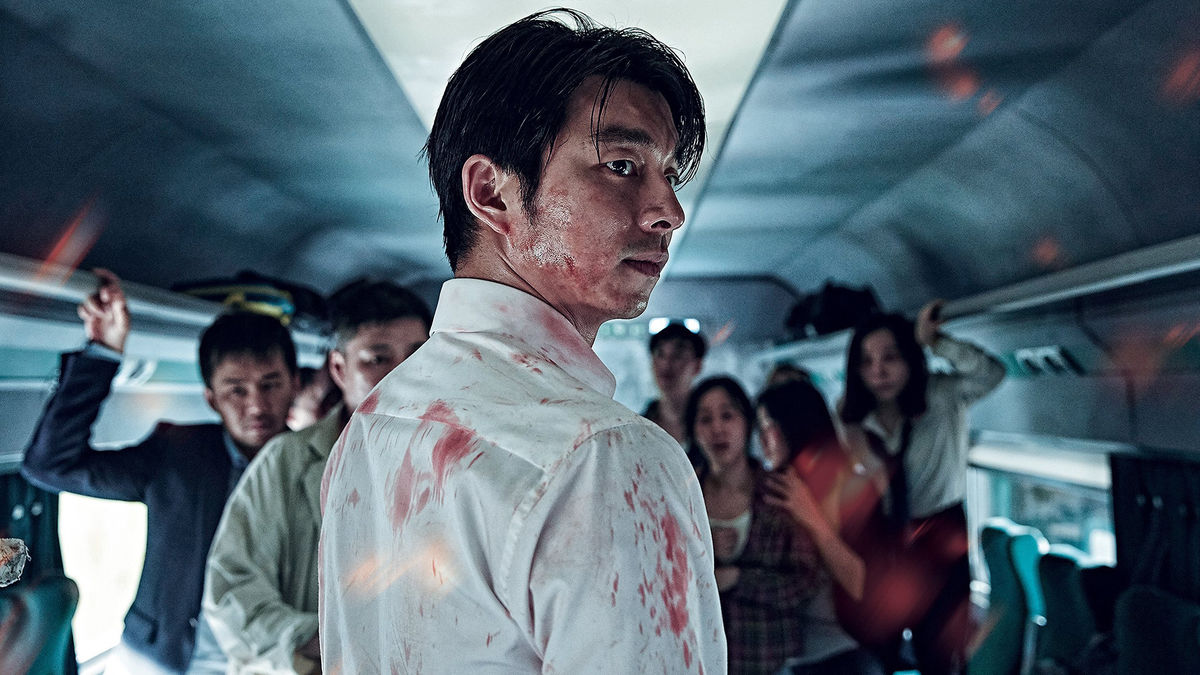 Director: Yeon Sang Ho
Writer: Yeon Sang Ho, Joo Suk Park
Cast: Gong Yoo, Jung Yu Mi, Ma Dong Seok
IMDb Ratings:  7.6/10
Rotten Tomatoes Score: 94%
Train to Busan is one of the most popular South Korean films on Amazon Prime Video. The film is set in the backdrop of a zombie apocalypse where a father, Seok Woo, played by Gong Yoo, takes his daughter to her mother's place in Busan. However, things turn deadly when the train gets full of bloodthirsty zombies due to one infected person on the train. As Seok Woo, his daughter, and a few passengers try to save themselves from the zombies in an unstoppable train, they have to make a choice, to reach Busan alive or fall prey to the Zombies.
Will Soek Woo be able to save his daughter and take her to Busan safely, or what fate awaits the father-daughter duo? Train to Busan is an emotional story of love, sacrifice, and bravery in the face of the most deadly apocalypse that the world could ever face.
46. Hotel Transylvania: Transformania (2022)
Director: Derek Drymon, Jennifer
Writer: Amos Vernon Nunzio, Randazzo Genndy, Tartakovsky
Cast: Selena Gomez, Andy Samberg, Kathryn Hahn, Brian Hull
IMDb Ratings:  6/10
Rotten Tomatoes Score: 51%
Hotel Transylvania is an animated movie that has received quite an appreciation from the audience. The film depicts its main character Drac who is voiced by none other than Brian Hull who is all set to retire and leave his hotel to his daughter Mavis and her husband Johnny, who is a human. Things take a reverse turn when Johnny turns into a monster and Drac turns human. The duo has to go to Africa to find a crystal that will reverse their fates.
Will the duo succeed in finding the crystal as the film goes on to explore the themes of family, love, and forgiveness?
47. Predator (1987)
Director: John McTiernan
Writer: Jim Thomas, John Thomas
Cast: Arnold Schwarzenegger, Carl Weathers, Elpidia Carrillo, Jesse Ventura
IMDb Ratings:  7.8/10
Rotten Tomatoes Score: 82%
The film revolves around Alan Dutch Schaefer, a Vietnamese veteran soldier, along with his military rescue team that includes Poncho, Mac, Blain, and Al Dillon. This group is sent to Guatemala to rescue a group of politicians whose helicopter got stuck in a jungle. However, things take an adventurous turn when this group is hunted by some sort of advanced extraterrestrial being that is hunting them for sports.
The film marks the terrific performance of Arnold Schwarzenegger that uplifted the status of the film to cult status. The film is liked even today, years after its release, due to its strong plotline and some of the most memorable performances.
48. Crazy Heart (2009)
Director: Scott Cooper
Writer: Scott Cooper, Thomas Cobb
Cast: Jeff Bridges, Colin Farrell, Maggie Gyllenhaal
IMDb Ratings:  7.2/10
Rotten Tomatoes Score: 90%
The film revolves around Otis Bad Blake, who is at the bottom of his career as a famous country musician due to a drama that he pulls up. However, things turn out differently for him when he meets a young journalist who comes to interview him, and he instantly falls in love with her. The film depicts a hard road to redemption for Blake as he struggles with alcohol and other issues but is determined to revive his career again.
49.127 Hours (2010)
Director: Danny Boyle
Writer: Danny Boyle, Simon Beaufoy
Cast: James Franco, Kate Mara, Amber Tamblyn
IMDb Ratings:  7.5/10
Rotten Tomatoes Score: 93%
127 Hours has received Oscar nominations and is considered one of the best movies on amazon prime video and depicts the adventures of famous mountaineer Aaron Ralston. The film depicts his real-life incident where he was trapped for 127 hours alone in a slot canyon with his hand trapped under a big boulder in the Canyonlands National Park, Utah. The film explores his intense desire to survive in the most adverse conditions and beautifully depicts one of the best stories ever told.
50. Saving Private Ryan (1998)
Director: Steven Spielberg
Writer: Robert Rodat
Cast: Tom Hanks, Tom Sizemore, Edward Burns, Matt Damon
IMDb Ratings:  8.6/10
Rotten Tomatoes Score: 93%
This World War II drama by Steven Spielberg is set during the full-fledged war that is going on and opens with US Army captain John Miller landing on Omaha beach during Normany's invasion. However, the group is met with a savage attack where is momentarily loses his senses due to a shell explosion. Once recovered, his group and Miller are given the task of saving a young Private James Francis Ryan.
Ryan is the only surviving brother from German-occupied France, and to save Private Ryan, the group has to go through some intense obstacles that will change the course of the evacuation operation.
51. The Prestige (2006)
Director: Christopher Nolan
Writer: Christopher Nolan, Jonathan Nolan
Cast: Hugh Jackman, Christian Bale, Michael Cane
IMDb Ratings:  8.5/10
Rotten Tomatoes Score: 76%
Set in 1800s England; the film depicts a fantasy drama of two magicians, Robert Angier, played by Jackaman, and Alfred Borden, played by Christian Bale, who has an infamous enmity among themselves. The main goal of their life is to either outdo each other or sabotage each other's works. When Borden develops a trick of The Transported Man in which the magician teleports across the stage from one wardrobe to another, Angier starts to model his trick to outdo Borden.
Will this new trick change their lives forever, and what is it that the new trick will bring with itself? The film delves deeper into the psychological aspect of the characters. The film witnessed one of the greatest performances by the lead actors.
52. Beasts of the Southern Wind (2012)
Director: Benh Zeitlin
Writer: Benh Zeitlin, Lucy Alibar
Cast: Quvenzahn Wallis, Dwight Henry, Levi Easterly
IMDb Ratings:  7.3/10
Rotten Tomatoes Score: 86%
The six-time Oscar-nominated film Beasts of the Southern Wind revolves around the life of Hushpuppy, a six-year-old girl who lives in a flood-ravaged bayou region in Louisiana called The Bathtub. Her father's health is deteriorating, and he must teach Hushpuppy ways to control her imagination. Her overactive imagination makes her think that the universe might end and auroch, mythical creatures are coming to an end.
However, as a storm hits the land, Hushpuppy has to strike a balance between nature and the universe. The role got Wallis quite a lot of recognition and an Academy Award nomination for best actor.
53. Sleepless in Seattle (1993)
Director: Nora Ephron
Writer: Nora Ephron, Jeff Arch, David S. Ward
Cast: Tom Hanks, Meg Ryan, Ross Mallinger
IMDb Ratings:  6.8/10
Rotten Tomatoes Score: 75%
This rom-com film revolves around a recently widowed Sam Baldwin, a Chicago-based architect, played by none other than fans' favorite Tom Hanks. As Sam and his Son Jonah move to Seattle to start afresh. However, things take an interesting turn when Jonah makes Sam narrate the story that, which makes him instantly popular among women. Sam receives several letters, including one from the reporter Annie, mailed by her friend Blake, that suggests they meet on Valentine's day in the Empire State Building.
How is this meeting going to turn out between two people who have no idea where they are headed to? Is a new romance on the cards for Annie and Sam?
54. Napoleon Dynamite (2004)
Director: Jared Hess
Writer: Jared Hess, Jerusha Hess
Cast: Jon Heder, Haylie Duff, Aaron Ruell
IMDb Ratings:  6.9/10
Rotten Tomatoes Score: 72%
The film revolves around Napoleon, played by Jon Heder, who is an awkward young boy who stays with his grandmother. He has his usual ups and downs of high school life. However, his life takes a different turn when his grandma is injured in an accident, and Napoleon and his brother are left to look out for themselves. Napoleon also befriends Pedro and Deb, and the trio contest Pedro's run for class president. Napoleon also discovers that he has a crush on the popular girl Summer.
With his uncle showing up, who is no good, and with his new friend's upcoming class elections, how will Napoleon manage to take things ahead?
55. Mission Impossible: Ghost Protocol (2011)
Director: Brad Bird
Writer: Josh Appelbaum, Andre Nemec
Cast: Tom Cruise, Paula Patton, Simon Pegg
IMDb Ratings:  7.4/10
Rotten Tomatoes Score: 93%
Mission Impossible: Ghost Protocol is considered to be one of the best action films available on Amazon Prime Video. The film revolves around Ethan Hunt, played by Tom Cruise, and his Impossible Mission task force, who are blacklisted after the failure of a mission. The group takes it upon themselves to clear their name. However, things are not that easy as the task force is met with a new enemy, Cobalt, who is hell-bent on starting a nuclear war.
Will Ethan and his team clear their name, and will they be able to stop his evil intentions toward Cobalt as well?
56. Being the Ricardos (2021)
Director: Aaron Sorkin
Writer: Aaron Sorkin
Cast: Nichole Kidman, Javier Bardem, J.K Simmons
IMDb Ratings:  6.8/10
Rotten Tomatoes Score: 69%
This film depicts the personal life of the infamous Lucille Ball and Desi Arnaz. Even though the film Luci and Desi does justice to the couple's story, people are also talking about the film Being The Ricardos. This film takes us behind the scenes of the famous television show I Love Lucy, which is considered to be the groundbreaking show in the history of American Television. Here, the personal and professional lives of the couple are put to the test in front of a live audience in the production week of an episode.
57. The Usual Suspects (1995)
Director: Bryan Singer
Writer: Christopher McQuarrie
Cast: Brian Singer, Stephen Baldwin, Kevin Spacey
IMDb Ratings:  8.5/10
Rotten Tomatoes Score: 88%
Considered to be one of the best movies on amazon prime video, The Usual Suspects is the story of a group of hardcore criminals called the Keyser Soze, whose existence is not confirmed. However, when a docked ship in San Pedro Bay explodes, killing 27 people on board, a chilling story is recounted by the two survivors. Roger Kint, one of the two survivors, narrates the tale of jewels and drugs and the "greatest trick that devil pulled on earth is that it does not exist."
What is the reason behind such a mass massacre, and is the Keyser Soze who are out there plotting one of the most heinous crimes ever?
Related: The Best Comedies On Amazon Prime To Watch Right Now
Conclusion
Now that you have ample alternatives to choose from be it the latest movies streaming on Amazon Prime Video or the cult classics already popular on the streaming giant, we hope you engage yourself in watching these. So begin binge-watching right away, as there is a lot of stuff for you to catch up on if you haven't started yet.