There is never a shortage of great music docs to watch online on various streaming services. You don't need to know many things to know which music documentary is good, as the right mix of correct attention to detail and personalities result in a great film. Those who love this subject more obviously enjoy the music docs more.
Music documentaries capture the story of a musician, but sometimes, they also provide insight into the various historical events and also shed light on famous performers. Great music docs tend to attract both new and existing fans—best documentary feature in our list of 30 best music documentaries that have been mentioned below.
30. The Sparks Brothers (2021)
Director: Edgar Wright
Writer: Edgar Wright, Russell Mael, Flea, "Weird Al" Yankovic, Paul Morley, Vince Clarke, Jason Schwartzman, and others
Cast: Edgar Wright, Russell Mael, Mike Myers, Ron Mael, Todd Rundgren, Jane Wiedlin, "Weird Al" Yankovic, Patton Oswalt, Neil Gaiman, and others
IMDb: 7.8/10
Rotten Tomatoes: 96%
Streaming Platform: Netflix, Amazon Prime Video
Edgar Wright, the legendary British filmmaker, is known for his taste in music. His picks are unique, and he clearly understands the music history. These things make him the perfect choice to tell the story of this underappreciated duo who have been working tirelessly for decades.
Sparks Brothers is not a well-known name, but their music influenced many famous artists. A lineup of actors, celebrities, artists, filmmakers, and critics was assembled by Wright, and they provided insight into their legacy. Ron and Russell Meal grew up in California together. They developed a music style that lay somewhere between rock and pop. The music was impossible to classify under one genre.
Their music had references to Shakespeare, clever lyrics, and a strange narrative. Humorous insights are provided into their lives, and they tell how they worked so hard. This music documentary is 140 minutes long, and the banter between Russell and Ross makes it a fun and engaging watch.
29. No Direction Home: Bob Dylan (2005)
Director: Martin Scorsese
Writer: Bob Dylan, Martin Scorsese, Joan Baez, Dave Van Ronk, Maria Muldaur, Johnny Cash, Liam Clancy, Muddy Waters, and others
Cast: Bob Dylan, Martin Scorsese, Suze Rotolo, Joan Baez, Dave Van Ronk, Maria Muldaur, Al Kooper, and others
IMDb: 8.4/10
Rotten Tomatoes: 95%
Streaming Platform: Netflix
Bob Dylan fabs can watch excellent music documentaries like The Other Side Of The Mirror and Don't Look Back. This music documentary by Martin Scorsese lifts the veil and is the closest Bob Dylan's fans can get.
Martin Scorsese himself is a big fan of Bob Dylan. He recently also released Rolling Thunder Revue. The first documentary he made on Dylan was three and a half-hour long and tracked his journey from being a normal boy in Minnesota to becoming a legend. This film focuses on his increase in stardom while he was in Greenwich Village. This film is for obsessive Dylan fans and has archival footage and rare interviews.
28. Hip-Hop Evolution (2016)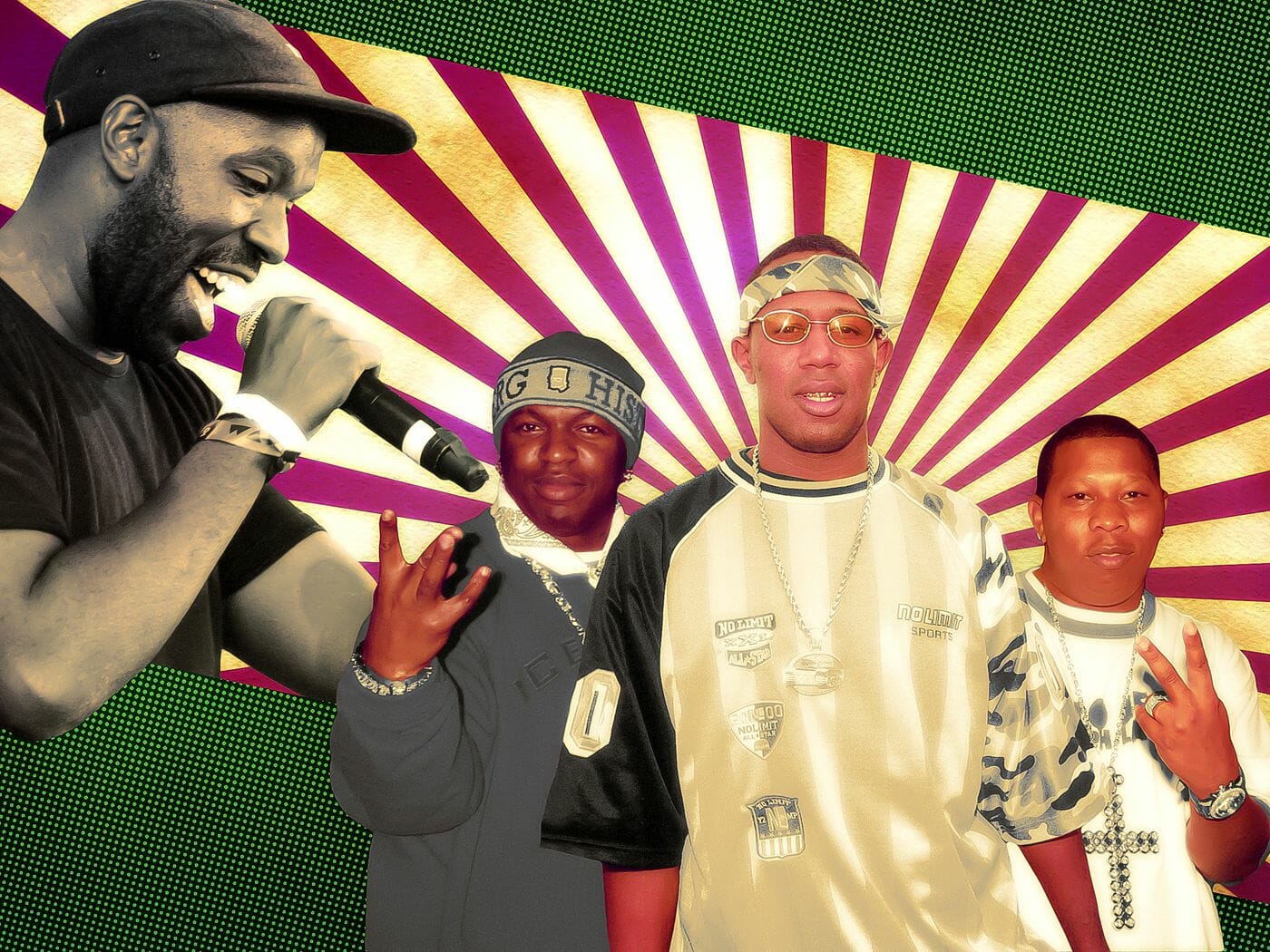 Director: Darby Wheeler, Rodrigo Bascunan
Writer: NA
Cast: Shad, LL Cool J, Alonzo Williams, Melle Mel, Grandmaster Caz, and others
IMDb: 8.4/10
Rotten Tomatoes: 88%
Streaming Platform: Netflix
Those who think that they know everything about hip-hop might want to reconsider that fact. You are guaranteed to learn many things from the film Hip Hop Evolution. Shad, the Canadian rapper, hosts this show which has four seasons, with each season being 16 episodes long.
Hip Hop Evolution presents the whole history of hip hop in an entertaining manner that will make you decide whether you know the life of hip hop or just the gist of it. The facts, footage, anecdotes, and information packed in this are amusing. When the fourth season of this show ends, you'll want the fifth season to come out as early as possible.
27. Whitney (2018)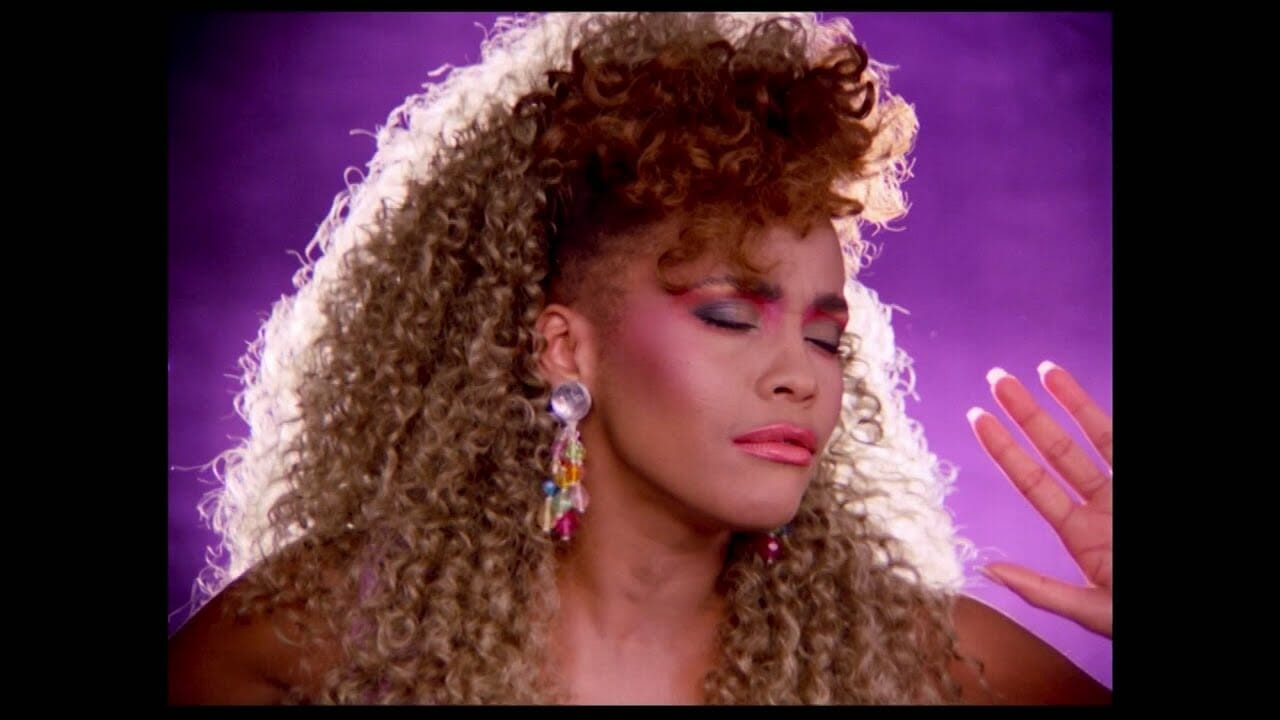 Director: Kevin Macdonald
Writer: Kevin Macdonald
Cast: Whitney Houston, Bobby Brown, Bobbi Kristina Brown, Michael Houston, Kevin Costner, Cissy Houston, and others
IMDb: 7.3/10
Rotten Tomatoes: 88%
Streaming Platform: Amazon Prime Video, Virgin TV Go
Whitney is equal proportions of a biography and detective story. Whitney Houston doc by Kevin Macdonald is about her journey from the '80s pop culture stardom to 2012, the year of her death. Her death uncovered her abuse, addiction, and issues of her identity. Despite all this, her talent shines through archival footage that shows her star life and her dealing with her issues.
26. White Riot (2019)
Director: Rubika Shah
Writer: Joe Strummer, Mick Jones
Cast: Poly Styrene, Joe Strummer, Mick Jones, Enoch Powell, Paul Simonon, Tom Robinson, and others
IMDb: 7.2/10
Rotten Tomatoes: 100%
Streaming Platform: NOW
Rubikah Shah's new documentary has an important message; despite being set 40 years ago, it is still valid today. It is named after the anti-racism anthem of The Clash and tells the story of the Rock Against Racism movement that happened in the late 1970s in the UK. The reason behind this movement was the increased racial tension in the country.
The documentary features interviews with Roger, Red, Ruth, Syd, The Clash's Topper Headon, Steel Pulse's Mykaell, and many more. Concert footage and many other things have also been shown in these music documentaries.
25. The Go-Go's (2020)
Director: Alison Ellwood
Writer: Alison Ellwood
Cast: Belinda Carlisle, Jane Wiedlin, Kathy Valentine, Gina Schock, Charlotte Caffey, Miles Copeland, and others
IMDb: 7.4/10
Rotten Tomatoes: 98%
Streaming Platform: Virgin TV Go, NOW
Alison Ellwood's The Go-Go's amused everyone at the last year's Sundance. It is deep and emotional and is about the biggest female band members in rock history. The Go-Go's partied hard in the LA punk scene, where they met The Shangri-Las.
It also features interviews with The Police's Stewart Copeland, Kathleen Hanna, Lynval Golding, Terry Hall, Martha Quinn, and others. This documentary also includes the first song released by Go-Go after 19 years. The band got to look back on their history through this film, and they hoped that through this, the world could see how their journey made way for other female musicians as well.
24. TINA (2021)
Director: Dan Lindsay, T. J. Martin
Writer: Dan Lindsay, T. J. Martin
Cast: Tina Turner, Erwin Bach, Angela Bassett, Oprah Winfrey, Katori Hall, Kurt Loder, Roger Davies, and others
IMDb: 7.9/10
Rotten Tomatoes: 92%
Streaming Platform: Virgin TV Go, NOW
TINA is an important release in this time of music docs. It traces the story of Tina Turner from rags to riches. She was an abandoned child, then a beaten superstar wife to Ike. Then, she made her comeback in the 1980s and beyond that. Turner is also involved in this film; her performance time is shown when she is better than the rest.
Tina Turner is seen telling her first-hand experiences in this music documentary and biography from HBO. This film is a vivid reflection of her abuse, hardships, and her survival which made her reach the top spot.
23. Shut Up And Play The Hits (2012)
Director: Will Lovelace, Dylan Southern
Writer: Chuck Klosterman
Cast: James Murphy, Win Butler, Tyler Pope, Chuck Klosterman, Keith Wood, and others
IMDb: 7.3/10
Rotten Tomatoes: 86%
Streaming Platform: Apple TV+, Hulu, Prime Video, Tubi
What happens when you are at the top and then quit? The answer to these questions is provided by Will Lovelace and Dylan Southern's show at happened at Madison Square Garden in 2011. The pop culture writer Chuck Klosterman is seen in a conversation and interview with James Murphy.
After the release of their third album, the concert film footage came up after James Murphy decided to play a final show. The lines were If it's a funeral, let's have the best funeral ever. It was their biggest show, and the dress code was all-white. The members of Reggie Watts and Arcade Fire also made guest appearances. Murphy is seen wondering whether he made a big mistake or not. Shut Up and Play the Hits is a concert film and a thoughtful film that shows an artist who is trying to end his career on his terms.
22. Stop Making Sense (1984)
Director: Jonathan Demme
Writer: David Byrne, Chris Frantz, Jonathan Demme, Tina Weymouth
Cast: David Byrne, Jerry Harrison, Chris Frantz, Tina Weymouth, Alex Weir, and others
IMDb: 8.6/10
Rotten Tomatoes: 100%
Streaming Platform: Prime Video, Tubi
Stop Making Sense is a Talking Heads and Jonathan Demme film and is one of the best concert films and music documentaries. It is widely recognized as the best concert or music documentary of all time and even won the National Society of Film Critics award in 1984. This film was shot at Hillwood's Pantages during the four nights of concerts held there. The 24-track digital sound was used, and the boombox version of Psycho Killer was also fused with Demme's cinematographic style and the visual stagecraft of David Byrne.
21. Bob Dylan: Don't Look Back (1967)
Director: D. A. Pennebaker
Writer: D. A. Pennebaker
Cast: Bob Dylan, Joan Baez, Bob Neuwirth, Donovan Leitch, Alan Price, and others
IMDb: 7.9/10
Rotten Tomatoes: 100%
Streaming Platform: Prime Video
This is the original rock doc that Scorsese covered. Dylan was an established icon by 1965, and at that time was rare for an artist to have faith in a filmmaker to get their 24-hour access and BTS content during their tours. It would be more uncomfortable if that artist were among the biggest ones in rock music history.
D.A. Pennebaker had full access to that important period when Dylan's career soared. Pennebaker is counted among the best American filmmakers, and no other director ever matched his dedication to capturing performance footage of musicians. He also covered other artists like David Bowie, Otis Redding, Jerry Lee, and Alice Cooper. This film was crucial in immortalizing Dylan's image as it captured him hanging out in his apartment and testing new lyrics.
Pennebaker also has to be given credit for capturing moments when Dylan pushed the boundaries of being a celebrity. There's also a scene where Dylan is seen teasing Horace Freeland Judson (Time Magazine writer). They both began with a great interaction but became uncomfortable as it progressed. Pennebaker surely didn't take any sides and let the viewers decide for themselves.
20. Beyoncé: Homecoming (2019)
Director: Beyoncé, Ed Burke
Writer: Beyoncé
Cast: Rumi Carter, Beyoncé, Solange Knowles, Halle Bailey, Blue Ivy Carter, Jay-Z, Chloe Bailey, and others
IMDb: 7.5/10
Rotten Tomatoes: 98%
Streaming Platform: Netflix
Homecoming is considered among the greatest concert films that ever got made. These, of course, are still considered music documentaries. This concert film shows the onstage and behind-the-scenes moments of Coachella 2018- Beyoncé's amazing set.
The level Beyoncé has achieved presently is a spot that only a few musicians and artists can achieve. She has made herself less accessible as compared to other musicians of the 21st century. This is what mostly makes Homecoming an interesting watch as fans get access to her life and her great performance at Coachella in 2018. This film also shows how much Beyoncé is dedicated to her work as an artist and a performer both.
19. Monterey Pop (1968)
Director: D. A. Pennebaker
Writer: D. A. Pennebaker
Cast: The Mamas & the Papas, Canned Heat, Simon & Garfunkel, Hugh Masekela, Jefferson Airplane, Big Brother and the Holding Company, The Animals, The Who, Country Joe and the Fish, Otis Redding, The Jimi Hendrix Experience, Ravi Shankar
IMDb: 8/10
Rotten Tomatoes: 96%
Streaming Platform: Amazon Prime Video, IMDb TV
Using archival footage, this music documentary shows us the performances of many popular artists of the 1960s. Not all artists that performed at the Monterey Pop Festival are seen in this documentary, but, Mamas and the Papas, Jefferson Airplane, Simon & Garfunkel, the Who, Jimi Hendrix Experience, and Otis Redding are seen. Not many music documentaries show moments like Hendrix's post-performance antics. He lighted his guitar on the fore and then tossed a part of it into the audience.
This is another classic from D. A. Pennebaker, a famous documentarian, and it features an amazing lineup of artists. Many music documentaries focus on a single artist and their influence. This one is about some of the best ones of that time. It is about a 1967 rock and pop concert which had an amazing grace because of its great lineup of artists. Pennebaker is seen connecting the similarities these performers share.
18. The Punk Singer: A Film About Kathleen Hanna (2013)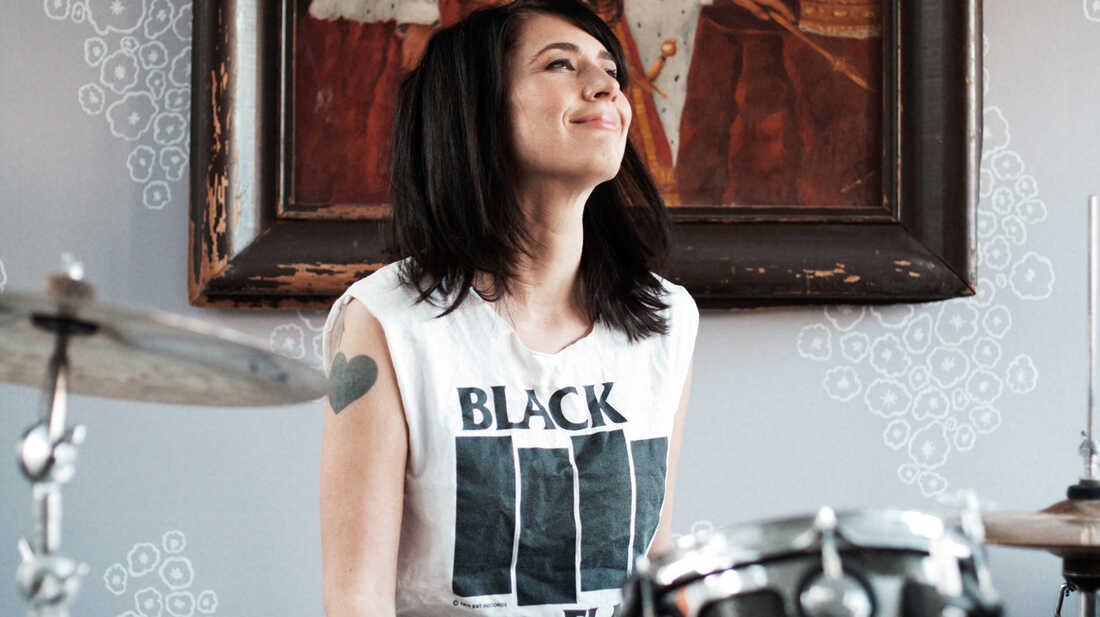 Director: Sini Anderson
Writer: Jessica Hernández, Bo Mehrad
Cast: Kathleen Hanna, Joan Jett, Adam Horovitz, and others
IMDb: 7.4/10
Rotten Tomatoes: 91%
Streaming Platform: Apple TV, YouTube (on rent)
The Punk Singer is a documentary film that came out in 2013 and is about Kathleen Hanna, a feminist singer. She fronted the bands Le Tigre and Bikini Kill. She was also the central figure in the riot grrrl movement. Sini Anderson (filmmaker) is seen examining the leader of the riot grrrl movement through the use of intimate portrait and archival footage of Kathleen Hanna.
Hanna's story takes a leap in this Sini Anderson documentary. She is also known for inventing phrases for Kurt Cobain, like "smells like Teen Spirit" Shee also battled with Lyme disease in the latter part of her career.
17. Beyond Barricades: The Story of Anti-Flag (2020)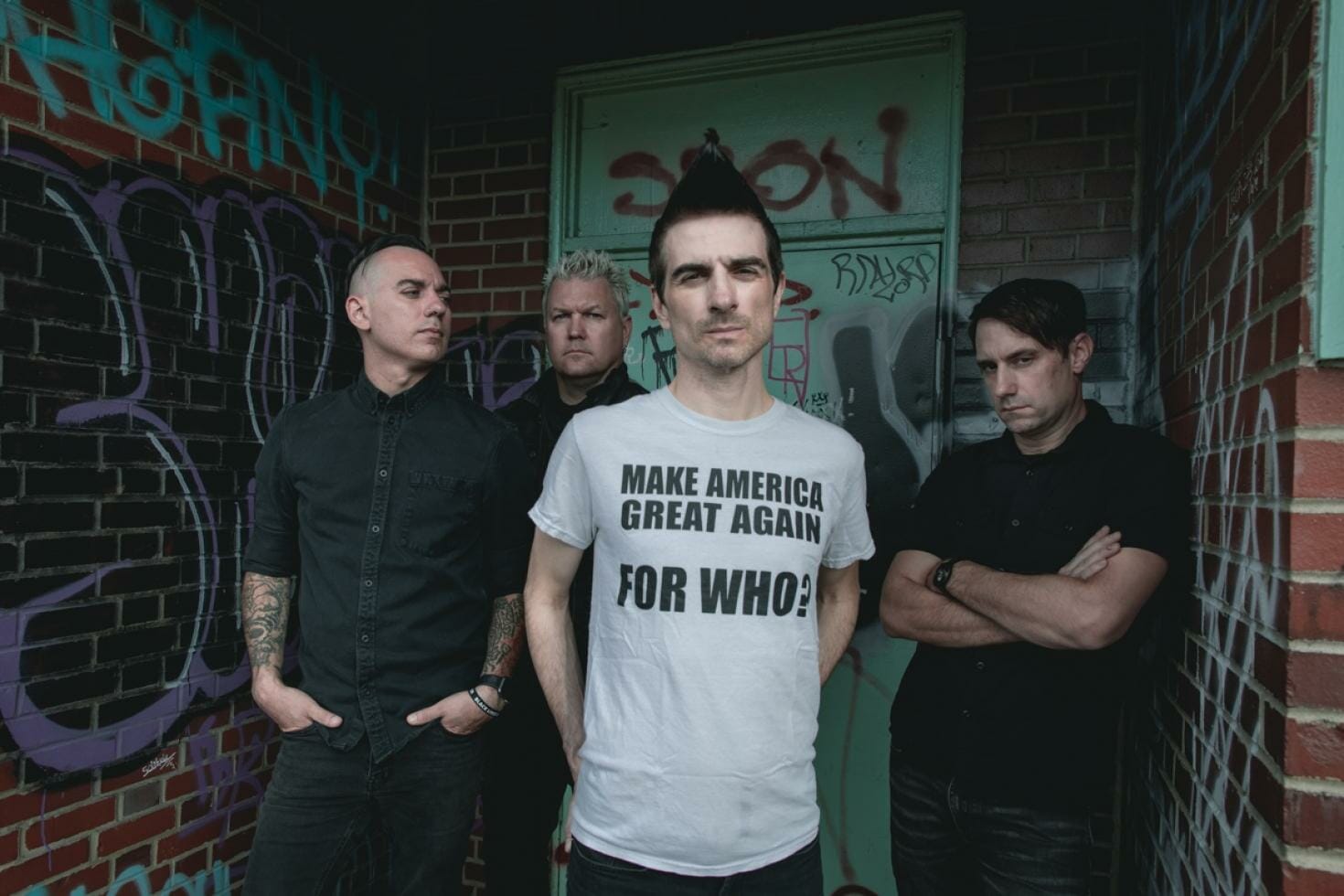 Director: Jon Nix
Writer: NA
Cast: Tom Morello, Billy Bragg, Tim McIlrath, Brian Baker, Chris Cresswell, Tom May, Greg Barnett, and others.
IMDb: 7.1/10
Rotten Tomatoes: NA
Streaming Platform: Prime Video
Anti-Flag is politically involved punks, and their message is shown to the world through this music documentary- Beyond Barricades: The Story of Anti-Flag. Jon Nix of Turnstyle Films directed this film, and it shows us behind-the-scenes movements and interviews with all the members of Anti-Flag.
This film is equally about punk rock and the politics of the last 30 years and the Anti-Flag members themselves. Those who have any interest in the topics mentioned here should watch this music documentary.
16. George Harrison: Living In The Material World (2011)
Director: Martin Scorsese
Writer: George Harrison, Martin Scorsese, Olivia Harrison, John Lennon, and others
Cast: George Harrison, Ringo Starr, Paul McCartney, Yoko Ono, Olivia Harrison, Dhani Harrison, and others
IMDb: 8.1/10
Rotten Tomatoes: 86%
Streaming Platform: Buy DVD
Martin Scorsese's music documentaries are well known, and this one took five years to make and another three and a half hours to watch it. His lovely and enthusiastically compiled mega-documentary is a landmark for music documentaries.
Martin's portrait of the late George Harrison starts with his life in Liverpool to become a famous musician, filmmaker, and philanthropist. Much of the previously unseen archival interviews, footage, and photographs of George with his close friends have been shown.
15. The Decline Of Western Civilization Pt II: The Metal Years (1988)
Director: Penelope Spheeris
Writer: Penelope Spheeris
Cast: Steven Tyler, Ozzy Osbourne, Joe Perry, Alice Cooper, Gene Simmons, and others
IMDb: 7.2/10
Rotten Tomatoes: 91%
Streaming Platform: Amazon Prime Video, Microsoft (for rent)
The Decline Of Western Civilization Pt II: The Metal Years is the sequel to the US post-punk, hardcore scene by Penelope Spheeris in 1981. There, she turned her lens into a glam metal scene in LA, and the results were great. Stories of ambition, overdose, and vodka showers are seen.
Kiss Paul Stanley is also seen being interviewed in a bed that is full of models wearing lingerie. Ozzy is seen spilling his orange juice when he fakes getting alcohol withdrawal. Steven Tyler admits that he blew a lot of money on Gak. It is a film that is entertaining and repulsive to the next generation of American rock.
14. Summer Of Soul (…Or When The Revolution Could Not Be Televised) (2021)
Director: Ahmir "Questlove" Thompson
Writer: –
Cast: Chris Rock, Mahalia Jackson, Stevie Wonder, The 5th Dimension, David Ruffin, Sly Stone, and others
IMDb: 8/10
Rotten Tomatoes: 99%
Streaming Platform: Disney+
The greatest musical event one might have heard of was put on by Nina Simone, Stevie Wonder, Mahalia Jackson, Sly And The Family Stone, and others at the 1969 Harlem Cultural Festival. On the coming of the summer of love, Black music celebrities were seen having their season.
Mark Kermode was seen calling this one of the best music documentaries of all time (or best concert movies of all time). Why this event went unrecognized was unpicked by Ahmir Questlove Thompson as he restored footage that was lying simply, he also assembled interviews with various artists, civil rights activists, and many others.
13. What Happened, Miss Simone? (2015)
Director: Liz Garbus
Writer: Liz Garbus
Cast: Nina Simone, Lisa Simone, Roger Nupie, Dick Gregory, Attallah Shabazz, Ilyasah Shabazz, and others
IMDb: 7.6/10
Rotten Tomatoes: 88%
Streaming Platform: Netflix
Nina Simone, a black woman, was trying to take her place in an industry that had no place for her. Her talent could only be matched by her intelligence only. This music documentary takes the audience on a journey of how she faced misogyny and racism. It also sheds light on how she entered the world of activism in the '6-s during the Civil Rights movement. Every time she is heard singing, it is impossible to take your eyes off her, and seeing her life feels rewarding and tragic at the same time.
This music documentary was showered with many award nominations as this one let the talent do the talking. Many colorful and fascinating performances are seen, along with the details on pill addiction, abusive marriage, bipolar volatility, and civil rights activism. Many contemporary interviews have also been included in What Happened, Miss Simone?
12. The Beatles: Eight Days a Week – The Touring Years (2016)
Director: Ron Howard
Writer: Paul McCartney, Maurice Pon, John Lennon, and others
Cast: Paul McCartney, Ringo Starr, John Lennon, and others
IMDb: 7.8/10
Rotten Tomatoes: 96%
Streaming Platform: Hulu, Apple TV, Prime Video
It is difficult for a documentary made on the Beatles to stand out, as the influence of the Fab Four can not be denied. Their influence has been explored on the screens in various ways like they were seen in the films like Help! and A Hard Day's Night. They also starred in Let It Be, which also covered the production of the film album.
Peter Jackson will also be seen exploring the same period in his upcoming Disney+ documentary series. There are a lot of exclusive interviews and archive footage with Ringo Starr and Paul McCartney in this 2016 film. After a section of the film was devoted to their origins, Howard also showed the audience the years this band spent touring in the US.
11. Taylor Swift: Miss Americana (2021)
Director: Lana Wilson
Writer: Taylor Swift, Brendon Urie, Harry Styles, Beyoncé, Lorde
Cast: Harry Styles, Joe Alwyn, Taylor Lautner, Tom Hiddleston, Hailee Steinfeld, Scott Kingsley Swift, Andrea Swift, Taylor Swift, and others
IMDb: 7.4/10
Rotten Tomatoes: 91%
Streaming Platform: Netflix
A show on Netflix, Miss Americana, follows Taylor Swift over several years. It also covers her several tours and years, like her Reputation Tour of 2018. The making of the 2019's hit song Lover has also been captured in this documentary Miss Americana. It became the highest-rated Netflix original musical documentary, all thanks to Swift for her discussions on body dysmorphia and other issues like the pressure of media, toxicity on the internet, and the trial of her sexual assault case.
10. Gimme Shelter (1970)
Director: David Maysles, Charlotte Zwerin, Albert Maysles
Writer: Keith Richards, Charlie Watts, George Lucas, and others
Cast: Mick Jagger, Tina Turner, Keith Richards, and others
IMDb: 7.8/10
Rotten Tomatoes: 93%
Streaming Platform: Amazon Prime Video
The Rolling Stones documentary- Gimme Shelter, released in 1970, records and remembers the days the '60s died. It followed their US trip in 1969 to Altamont and also covered tragic climax, wrong events, violent run-ups, and worried performances. The music documentary is chilling and exciting at the same time, and it takes turns to shift modes. It also records the darkness that resulted at the end of the counterculture.
9. Buena Vista Social Club (1999)
Director: Wim Wenders
Writer: Wim Wenders, Ry Cooder, Compay Segundo, and others
Cast: Manuel 'Guajiro' Mirabal, Omara Portuondo, Robby Müller, and others
IMDb: 7.6/10
Rotten Tomatoes: 92%
Streaming Platform: BFI Player
Wim Wenders directs Buena Vista Social Club, and it was globally recognized and praised upon its release—Ry Cooder's quest to bring together legendary Cuban music artists to record an LP. Moreover, the cinematography is good and has been beautifully shot. Also, the charm of Cuban musicians' is simply irresistible.
The Cuban ensemble was put together by Ry Cooder in 1996, and they arrived in New York for their first performance in the US. Wim Wenders, also the German director, was ready to capture this moment and explore their history. Moreover, this film well deserved its Academy Award nomination in 2000 and, to date, is counted among the best music documentaries that ever got made.
8. I Am Trying To Break Your Heart: A Film About Wilco (2002)
Director: Sam Jones
Writer: Jeff Tweedy, Leroy Bach, Sam Jones
Cast: Jeff Tweedy, Leroy Bach, Jay Bennett, and others
IMDb: 7.4/10
Rotten Tomatoes: 88%
Streaming Platform: Vimeo (available to rent)
I Am Trying To Break Your Heart: A Film About Wilco is influenced by the horrifying events of 9/. Yankee Hotel Foxtrot is the fourth album by Wilco and is also referred to as their great release. The creation, however, was not so simple; it was rather a difficult journey. Sam Jones is engrossed in I Am Trying To Break Your Heart, a black-and-white film that documents how the internal tensions built up and resulted in Jay Bennett's departure (multi-instrumentalist).
It also recorded the events that led to Wilco recording Yankee Hotel Foxtrot. Sam Jones began filming Wilco in 2001, and as the band began to split up, their seminal album Yankee Hotel Foxtrot was released. Also, things changed, and Wilco ended up getting paid twice by the same label for this album.
7. The Velvet Underground (2021)
Director: Todd Haynes
Writer: Todd Haynes, Lou Reed, John Cale, and others
Cast: John Cale, Lou Reed, Moe Tucker, and others
IMDb: 7.4/10
Rotten Tomatoes: 98%
Streaming Platform: Apple TV+
Making a documentary featuring a band that is as much unique and influential as The Velvet Underground is not an easy task. The straightforward rock doc approach that works for many music documentaries would not have worked for them, and the director Todd Haynes was also well aware of this fact. He delivered an unconventional and fascinating glimpse into the lives of these band members.
This documentary is almost two hours long. This documentary featuring interviews with the living band members Maureen "Moe" Tucker and John Cale will delight old and new fans alike and also makes the audience understand how this band was one of its kind. The Velvet Underground serves as a love letter from a fan and a biography documentary at the same time. It is factual and also filled with drama.
6. Beastie Boys Story (2020)
Director: Spike Jonze
Writer: Spike Jonze, Ad-Rock, Mike D, and others
Cast: Adam Yauch, Ad-Rock, Mike D, and others
IMDb: 7.7/10
Rotten Tomatoes: 94%
Streaming Platform: Apple TV+
The perspective with which Beastie Boys Story has been made is very unique, and many music docs often benefit from the personal touch that the filmmakers add.
Moreover, Spike Jonze, a lifelong friend of the Beastie Boys, has directed this film. He was also an early music video director and later made emotional narratives like Her, Adaptation, and Being John Malkovich. Beastie Boys Story is a partial concert film and partial reflection. Also, it combines footage of surviving band members and shows them discussing their careers and achievements.
5. Billie Eilish: The World's a Little Blurry (2021)
Director: RJ Cutler
Writer: RJ Cutler
Cast: Ariana Grande, Billie Eilish, Patrick O'Connell, and others
IMDb: 7.7./10
Rotten Tomatoes: 96%
Streaming Platform: Apple TV+
Not yet old enough in the music industry, this documentary features Billie Eilish and captures her authenticity. Moreover, in just two years, she has gone from being an unknown name to one of the biggest names in the music industry. The World's a Little Blurry gives the audience a glimpse into the artist's journey to stardom.
There are also moments of celebration seen, like when her parents wake her up to reveal that she has been nominated for Grammy in all the major categories. This documentary features not only the good parts but also the struggles she has faced, including her physical and mental health issues. Also, the result of capturing all these moments is an exciting experience for the audience.
4. American Hardcore (2006)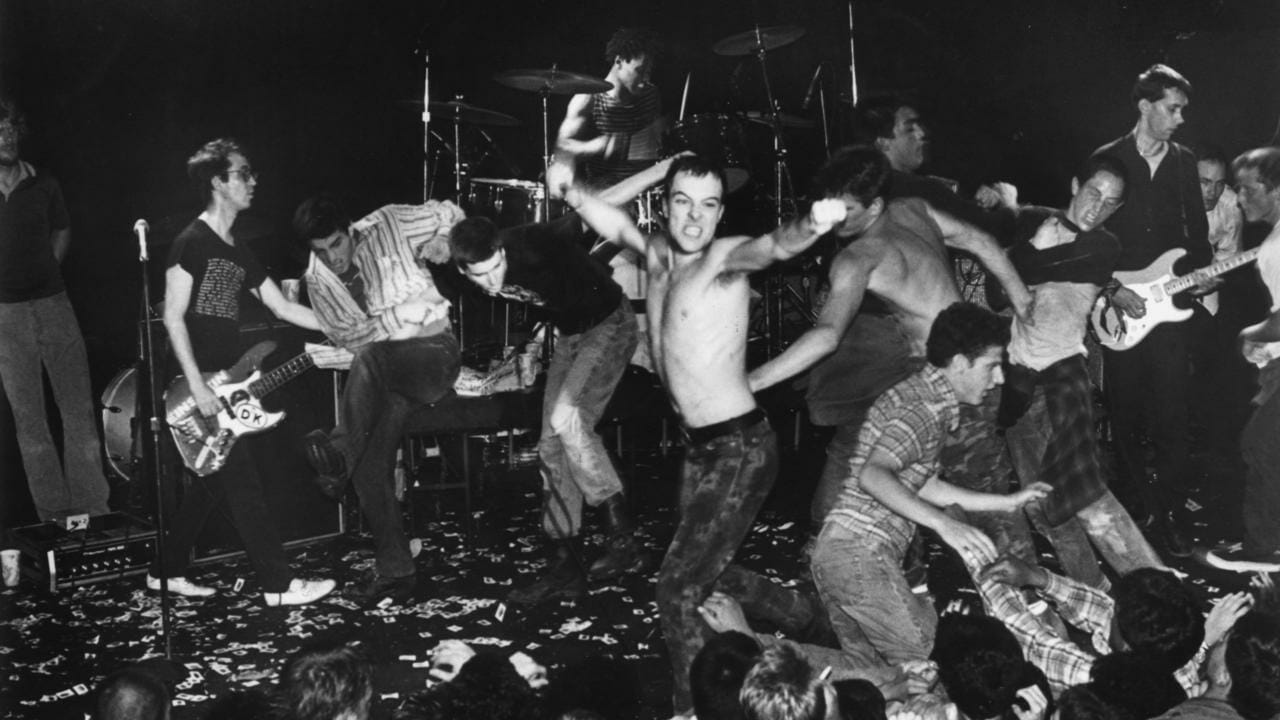 Director: Paul Rachman
Writer: Paul Rachman, Keith Morris, Henry Rollins, and others
Cast: Keith Morris, Vic Bondi, Henry Rollins, and others
IMDb: 7.3/10
Rotten Tomatoes: 72%
Streaming Platform: Tubi
Many know American Hardcore unofficially as Hardcore Bible. It is based on Steven Blush's book that came in 2001, and the film version of the book shows rare footage of many of the band members in their prime time. Moreover, some of these were shot in the '80s by Rachman himself.
Interviews with many iconic figures like Henry Rollins, Greg Ginn, Ian MacKaye, Brett Gurewitz, Flea, Moby, and also several others are seen. Moreover, American Hardcore touches on countless bands like Black Flag, Minor Threat, Dead Kennedys, Bad Brains, Gang Green, Bad Religion, Circle Jerks, Negative Approach, Minutemen and 7Seconds, Zero Boys, Articles of Faith, and Big Boys. Also, all these bands defined critical movements whose influence can be felt to date.
3. DiG! (2004)
Director: Ondi Timoner
Writer: Ondi Timoner
Cast: Courtney Taylor-Taylor, Joel Gion, Peter Holmström, Brent DeBoer, and others
IMDb: 7.7/10
Rotten Tomatoes: 89%
Streaming Platform: Amazon Prime Video
DiG! is Ondi Timoner's documentary that came in 2004 and was filmed over seven years. Careers of The Brian Jonestown Massacre and The Dandy Warhols are shown who initially began as partners but ended as rivals. Moreover, this documentary is full of fistfights, onstage meltdowns, exchanges, real-life Spinal Tap moments, and great music. DiG! is a modern classic that is fascinating to watch, even if you have not heard a word about either band.
2. Rush – Beyond the Lighted Stage (2010)
Director: Scot McFadyen, Scot McFadyen
Writer: Neil Peart, Donna Halper, Geddy Lee, and others
Cast: Alex Lifeson, Neil Peart, Geddy Lee, and others
IMDb: 8.3/10
Rotten Tomatoes: 90%
Streaming Platform: Netflix
Rush was a trio who started as nerds and ended up being influential rock gods. They kept their core values in place throughout their journey, and how did they do so? The music doc itself will answer this question. Also, this documentary- Rush – Beyond the Lighted Stage, was made in honor of Rush's 40th anniversary and is full of rare footage. Moreover, those who include themselves in the category of non-fans might change their perspective after watching it.
1. Walking In The Opposite Direction – Adrian Borland and The Sound (2016)
Director: Marc Waltman
Writer: Marc Waltman
Cast: Adrian Borland, Wouter Planteijdt, Stephen Budd, Carlo van Putten, Mike Dudley, and others
IMDb: 8.2/10
Rotten Tomatoes: NA
Streaming Platform: Vimeo
Walking In The Opposite Direction examines the life full of struggle and tragic events of Adrian Borland, a British songwriter, and singer. He committed suicide after battling depression. The documentary features Adrian right from the days of him fronting The Outsiders, a punk band, and then the post-punk band The Sound. He later switched to his solo career in the late '80s and '90s.
Interviews with family members of Adrian, his bandmates, producers, and other important people have been shown. Also, these describe some of the scariest episodes Adrian had in his life. The documentary featuring interviews also has fond memories and it is clear that the people that were close to him thought highly about him as an artist. Music was important to him and much more important than his mental health itself.