The Undoing is a popular American TV show of the psychological thriller genre. It aired on HBO and had a large viewership rate that kept growing every week. It was also the biggest HBO show of 2020. Undoing is known as a pretty good show and is definitely recommended if you are looking for a thriller that will play with your brains.
The murder mystery is based on the novel named 'You should have known' and stars renowned names in the movie industry like Nicole Kidman and Hugh Grant. The show was created by David E. Kelley and was directed by Susanne Bier. It has excellent cinematography and a decent storyline, which may appear complex or uninteresting to some viewers, but it is still a very good show.
The plot of the show revolves around a successful therapist (Grace Fraser) who finds her husband tangled up in a complicated incident. She must survive this situation with her family and find the facts. We see many possible suspects throughout the show, but the truth is revealed only in the final episode. It is also a miniseries and has only 1 season with a total of 6 episodes. The show's powerful female lead made it even more unique and interesting.
If you've finished the series and are looking for more shows like The Undoing, we've got you covered. We've compiled a list of 20 shows that are similar to it and will, to some extent, satisfy your fan's heart.
20. Mosaic
Director: Steven Soderbergh
Writer: Ed Solomon
Cast: Garrett Hedlund, Sharon Stone
Release date: November 2017
Rotten Tomato: 79%
IMDb: 6.4/10
Streaming Platform: HBO Max
Like The Undoing, Mosaic is also a murder mystery TV show which aired on HBO. This drama is about a crime where a children's book author Oliva Lake gets brutally murdered. The incident takes place in Utah and shows the story from the perspective of different characters. This HBO series was originally released as an app for both Android and IOS.
19. Veronica Mars
Cast: Kristen Bell, Teddy Dunn, Jason Dohring
Release date: 22 September 2004
Director: Rob Thomas
Writer: Kareen Abdul, Rob Thomas
Rotten Tomato: 91%
IMDb: 8.4/10
Streaming Platform: Hulu
Veronica Mars is a mystery drama produced by the movie giants Warner Bros. The show aired on UPN and had a total of 4 seasons. The show is about our main character Veronica Mars, who is a student and also a dedicated private investigator who works under her father.
Veronica was a popular high school student who also had a stud boyfriend. But circumstances and events drew her away from that lifestyle and compelled her to delve deeper into the heinous crimes that occur in her hometown Neptune.
18. The Secrets She Keeps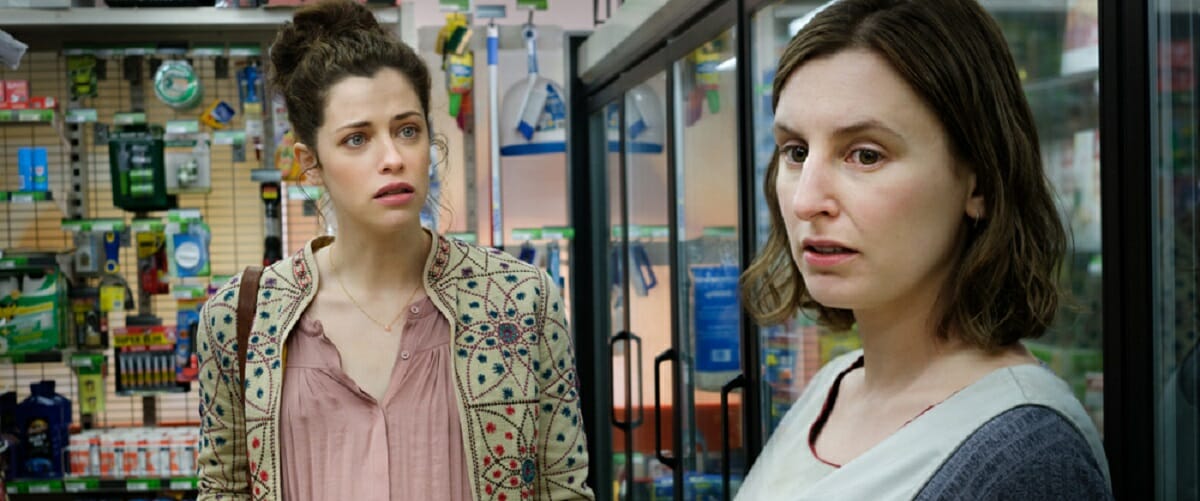 Cast: Laura Carmichael, Jessica De Gouw
Release date: 22 April 2020
Director: Catherine Miller, Jennifer Leacey
Writer: Sarah Walker, Jonathan Gavin
Rotten Tomato: 85%
IMDb: 6.8/10
Streaming Platform: Amazon Prime, Apple TV
'The secret she keeps' is an Australian psychological thriller and is set in Sydney. The show only had 1 season consisting of 6 episodes. It is based on a thriller novel and revolves around two pregnant women who carry crazy secrets of their own family. As they keep on encountering each other, they try hard to put up a facade and protect these secrets.
17. The Sinner
Cast: Bill Pullman, Jessica Hecht, Jessica Biel
Release date: 2 August 2017
Director: Antonio Campos
Writer: Derek Simonds
Rotten Tomato: 89%
IMDb: 7.9/10
Streaming Platform: Netflix
The Sinner is an anthology series that is named after a novel by Petra Hammesfahr. The series revolves around a police detective who investigates typical cases and solves crimes. The show has four seasons and follows the various cases that the detective takes on.
The drama shows some of the most bizarre crimes committed by very unexpected people and the motivations behind them. The show is very well-loved by people and has received many prestigious awards for its storyline and acting.
16. Broadchurch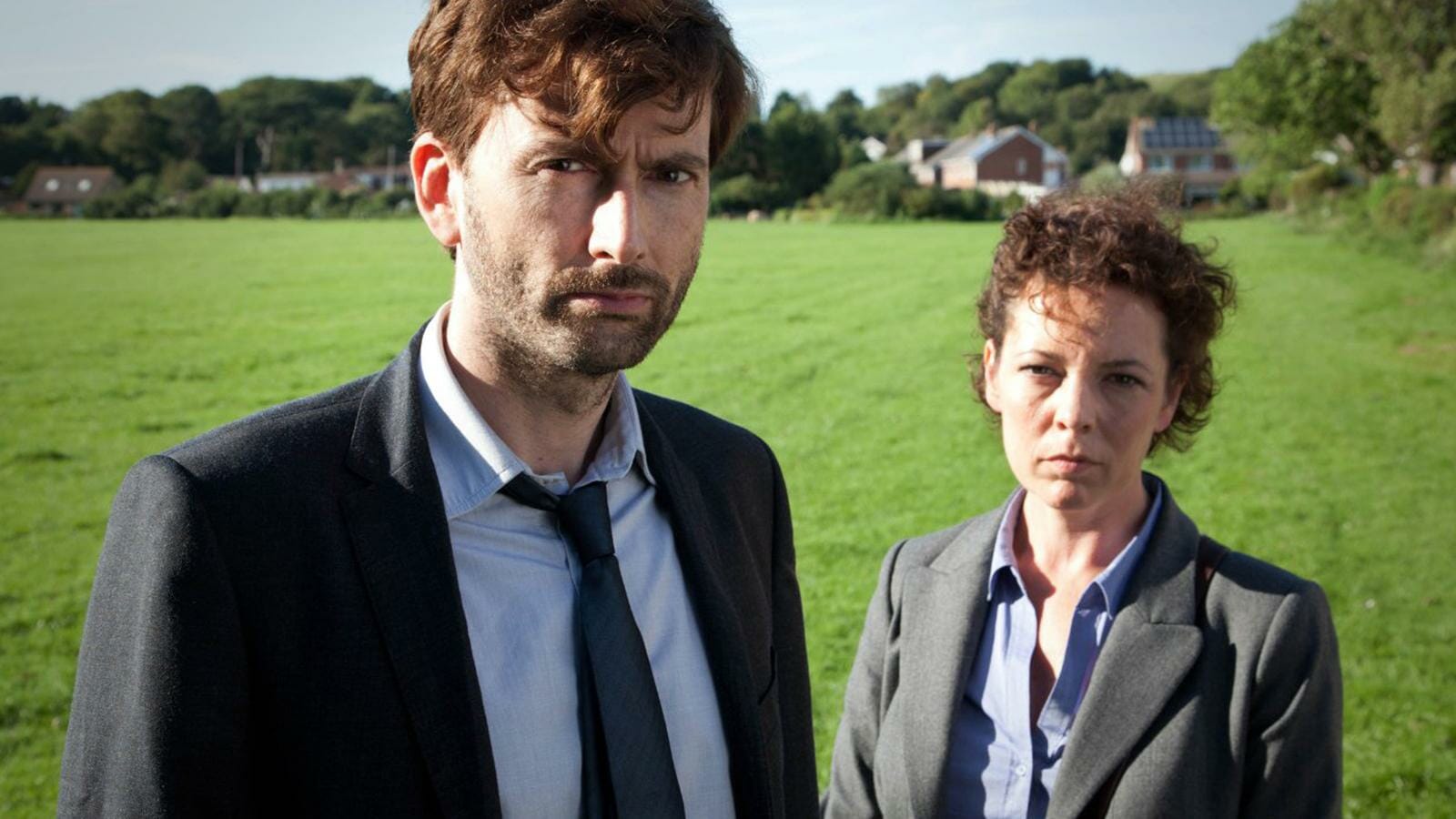 Cast: David Tennant, Olivia Colman, Jodie Whittaker
Release date: 4 March 2014
Director: James Strong
Writer: Chris Chibnall
Rotten Tomato: 92%
IMDb: 8.4/10
Streaming Platform: Amazon Prime, Apple TV
Broadchurch is a compelling murder mystery from the UK and follows the murder of an 11-year-old boy named Danny(Daniel). The three seasons of the show follow different stages, from murder to finding out the killer and giving Danny justice. It shows the grief and suspicion revolving around the town and how the family copes with the pain.
The show was quite successful and received praise from critics for its cinematography and writing. The cast also portrayed the characters fantastically and made the show a must-watch. You should definitely consider it if you want to watch shows like The Undoing.
15. House Of Cards
Cast: Kevin Spacey, Michael Kelly, Robin Wright
Release date: 1 February 2013
Director: David Fincher
Writer: Kevin Spacey
Rotten Tomato: 77%
IMDb: 8.7/10
Streaming Platform: Netflix
House of Cards is a political thriller that is adapted from a novel and a TV show of the same name. The show is a Netflix exclusive and was created by Beau Willimon. The show is set in the Capital of America, Washinton, DC, and follows the story of a politician named Frank Underwood.
Frank is in no sense moral, and his wife is also as ambitious as him. The show shows what lengths they go to attain power and the betrayal and manipulation that follows. House of Cards is a very well-received show and has won some highly renowned awards.
14. Gossip Girl
Cast: Leighton Mister, Blake Lively, Penn Badgley
Release date: 19 September 2017
Director: Josh Schwartz
Writer: Joshua Safran, Josh Schwartz
Rotten Tomato: 84%
IMDb: 7.4/10
Streaming Platform: Amazon Prime
Gossip Girl is a teenage drama series that is considered one of the most iconic shows of all time. It is based on a novel of the same name and has a total of 6 seasons. The show revolves around a group of Manhattan's elite teenagers living on the Upper east side of the city.
Gossip Girl is a mysterious blogger who reveals the secrets about the lives of these teenagers. It publishes all the drama that goes on, and it is hard to stay away from her. Throughout the show, the two main characters, Blair Waldorf and Serena Van der Woodsen( who surprisingly disappeared and then returned), butt head despite being best friends. The show has drama, romance, mystery, and everything else.
13. Stranger
Cast: Bae Doona, Cho Seung-Woo
Release date: 10 June 2017
Director: Ahn Gil Ho, Yoo Je Won, ark Hyun Suk
Writer: Lee Soo Yeon
Rotten Tomato: None
IMDb: 8.5/10
Streaming Platform: Netflix
'Stranger' is a popular Korean drama series that follows a lead prosecutor named Hwang Si Mok, who is hypersensitive to sounds. After undergoing surgery, he loses his sense of empathy, and people think of him as a psycho without emotions.
While on a murder case, he encounters a female police lieutenant Han Yeo Jin who helps him in solving the murder. They both also face corruption in the office and business giants that obstruct their investigation. The show is extremely popular in Korea and even overseas and is critically acclaimed for its great storyline and buildup. The cast also showed incredible performance.
12. Search Party
Cast: John Early, Alia Shawkat, John Paul Reynolds
Release date: 21 November 2016
Director: Michael Showalter
Writer: Sarah-Violet Bliss
Rotten Tomato: 96%
IMDb: 7.6/10
Streaming Platform: HBO Max
Search Party is an American sitcom that aired on HBO and has a total of 5 seasons. The show is set in New York and follows the unbelievable story of a group of friends who work together in search of their college acquaintance who mysteriously disappeared.
The friend group consists of varied personalities, and they all have their own problems in life. Despite all that, they come together to look for their friend.
11. The Third Day

Cast: Jude Law, Freya Allan, John Dagleish
Release date: 14 September 2020
Director: Marc Munden
Writer: Jude Law, Dennis Kelly
Rotten Tomato: 72%
IMDb: 7.8/10
Streaming Platform: Hulu, Amazon Prime
A British psychological Thriller, The Third Day, is an HBO and Sky Atlantic TV series that also has elements of folk. It follows two individuals, a man(Sam) and a woman(Naomie), who get drawn to a mysterious island near the British Coast.
The two arrive at the island separately at different times and discover that the people there are trying hard to protect their traditions. The arrival of the young woman also leads to a fierce battle.
10. Sharp Objects
Cast: Amy Adams, Patricia Clarkson, Eliza Scanlen
Release date: 8 July 2018
Director: Jean-Marc Vallee
Writer: Gillian Flynn
Rotten Tomato: 92%
IMDb: 8.1/10
Streaming Platform: Hulu
Sharp Objects is a Thriller TV drama that is based on the very popular Gillian Flynn novel of the same name. It is limited series about a female journalist who goes back to her hometown to cover the murder of a young girl.
She has psychiatric problems, and while on the task, she has to face her past demons and fight them in order to find the truth about the case. You must watch Sharp Objects if you are a fan of The Undoing.
9. Little Fires Everywhere
Cast: Kerry Washington, Reese Witherspoon, Lexi Underwood
Release date: 18 March 2020
Director: Lynn Shelton
Writer: Celeste Ng
Rotten Tomato: 79%
IMDb: 7.7/10
Streaming Platform: Hulu
"Little Fires Everywhere" is a crime series that is based on a novel of the same name. It is set in the suburbs of Cleveland named Shaker Heights and stars Kerry Washington and Reese Witherspoon as a mother-daughter duo whose lives get entangled with the Richardson family.
The show explores the pressures of motherhood and the exploration of one's own identity. If you are searching for something similar to The Undoing, then this can be a pretty good option for you.
8. How To Get Away With Murder
Cast: Viola Davis, Billy Brown, Jack Falahee
Release date: 25 September 2014
Director: Michael Offer
Writer: Peter Nowalk, Tracy Bellomo
Rotten Tomato: 88%
IMDb: 8.1/10
Streaming Platform: Netflix
How to get away with Murder is a legal crime and thriller TV series that streams on Netflix. It follows a group of law students who, along with their law professor, get entangled in a murder.
The cast is quite culturally diverse and features some big names in the industry. The plot is incredible and it is also known as one of the best murder mystery show on Netflix.
7. Defending Jacob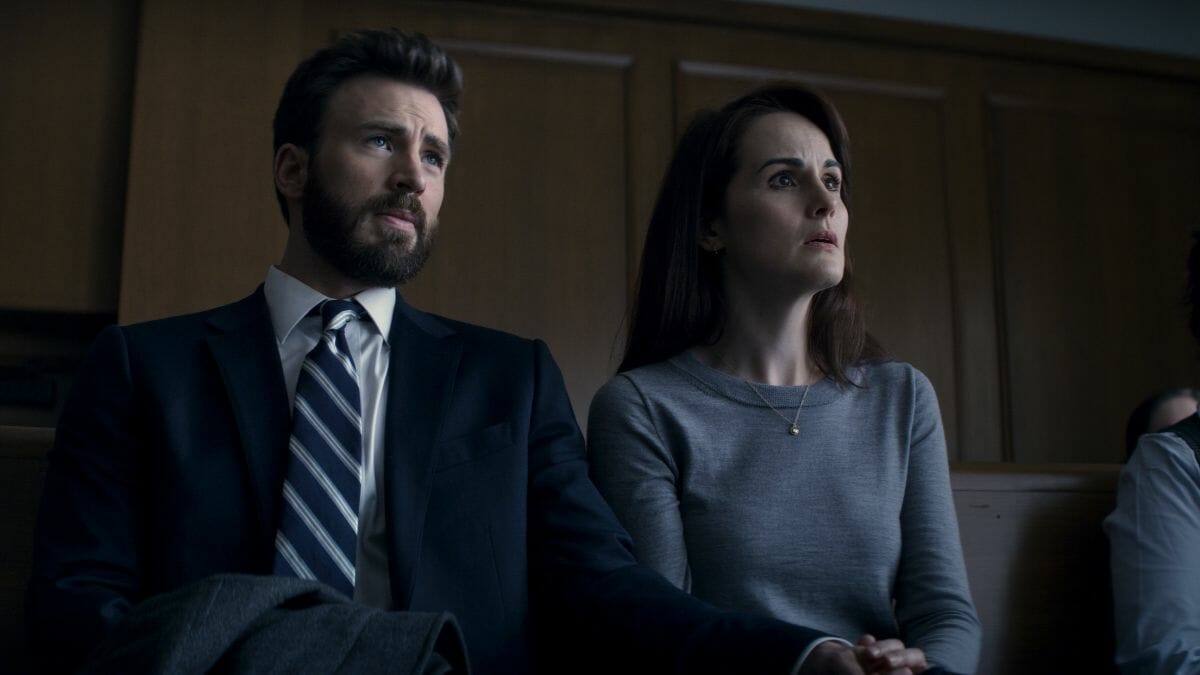 Cast: Chris Evans, Jaedan Martell, Michelle Dockery
Release date: 24 April 2020
Director: Morten Tyldum
Writer: William Landay
Rotten Tomato: 72%
IMDb: 7.8/10
Streaming Platform: Apple TV+
Defending Jacob is an Apple TV+ miniseries consisting of a total of 8 episodes. The show follows the story of a district attorney whose son is the prime suspect in a shocking murder that happened in their town. Now he is conflicted and has to choose between justice or his beloved son.
The show has received praise from critics for its plot and outstanding acting. The pacing might be slow, but it still keeps one engaged. This can be a great option if you want to watch shows like The Undoing.
6. Law And Order: SVU
Cast: Mariska Hargitay, Christopher Meloni, Ice-T
Release date: 20 September 1999
Director: Neal Baer
Writer: Dick Wolf
Rotten Tomato: 78%
IMDb: 8.1/10
Streaming Platform: Hulu
"Law and Order: special victims unit" is an NBC crime thriller show and is also the longest-running US live-action series ever. The show is very well-loved and has received multiple awards. Here you will also see a lot of courtroom drama.
The show follows the NYPD, which investigates heinous sexual crimes in New York. They also take on child abuse and domestic violence cases without letting this life affect their personal space.
Related: 30 Best Law & Order: Special Victims Unit Episodes
5. Nine Perfect Strangers
Cast: Nicole Kidman, Samara Weaving, Michael Shannon
Release date: 18 August 2021
Director: Jonathan Levine
Writer: Liane Moriarty
Rotten Tomato: 61%
IMDb: 7.2/10
Streaming Platform: Amazon Prime
Nine Perfect Strangers is best on the best-selling book by Liane Moriarty of the same name. It is set in a health and wellness resort where nine strangers having their own difficulties in life have come to destress and relax.
The twist is that the resort is not what you expect. It harbors many dark secrets, and the nine strangers are going to discover them.
4. Mare Of Easttown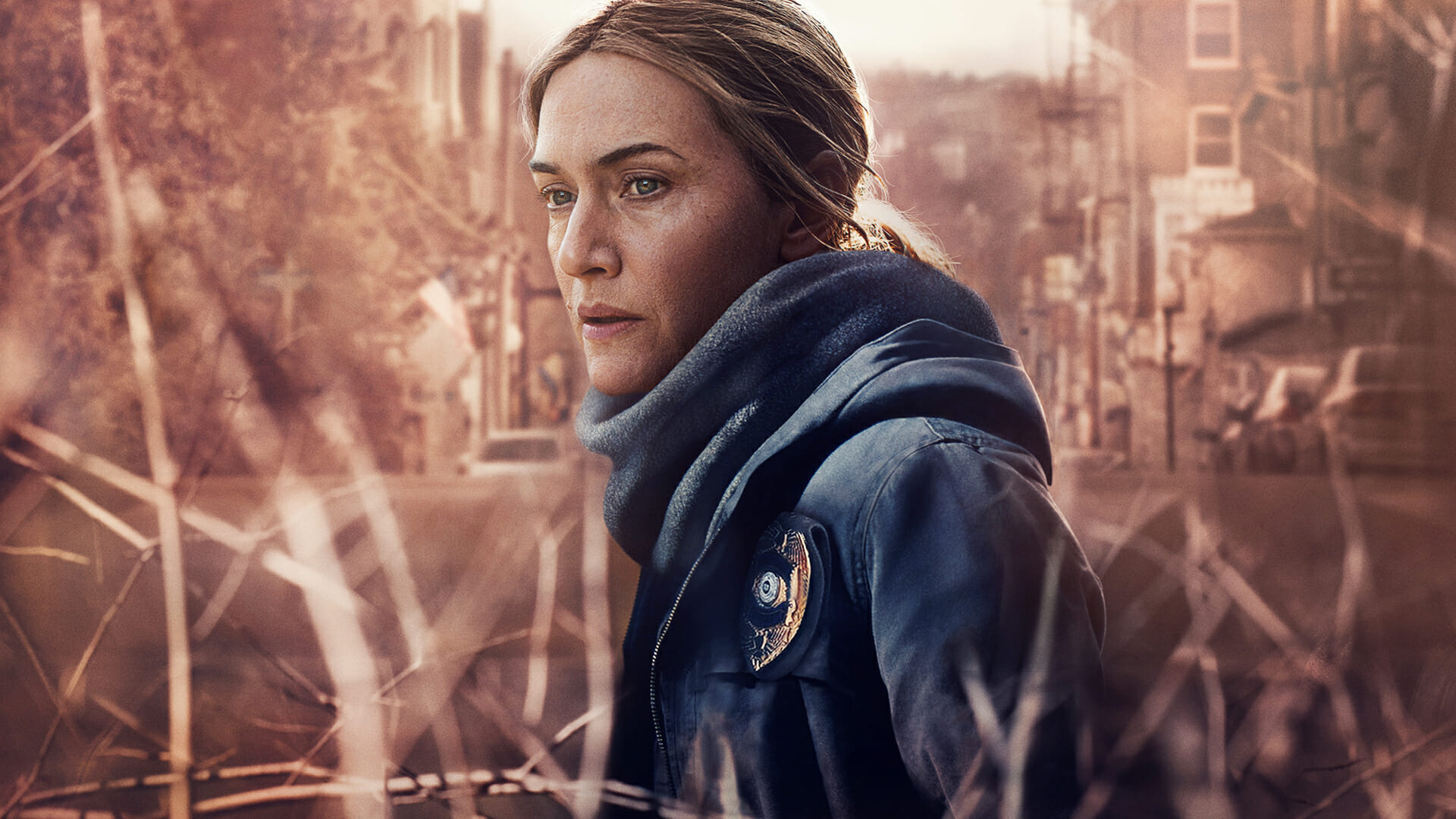 Cast: Kate Winslet, Evan Peters, Angourie Rice
Release date: 18 April 2021
Director: Craig Zobel
Writer: Brad Ingelsby
Rotten Tomato: 95%
IMDb: 8.5/10
Streaming Platform: Amazon Prime
Mare of EastTown is an HBO miniseries having a total of 7 episodes. It is a crime TV show that is praised by critics and has won prestigious awards.
Its story revolves around a police detective name Mare from a suburb of Philadelphia who is investing in the murder of a teen mom while also trying to get a hold of her own life. People also doubt her as she was unable to solve a previous case.
3. Big Little Lies
Cast: Nicole Kidman, Reese Witherspoon, Laura Dern
Release date: 19 February 2017
Director: Jean-Marc Vallee, Andrea Arnold
Writer: David E. Kelley
Rotten Tomato: 8.5/10
IMDb: 89%
Streaming Platform: HBO Max
Big Little Lies is a dark comedy TV series based on a novel by Liane Moriarty. The show has two seasons and has a star-studded cast with big names like Nicole Kidman and Reese Witherspoon.
Big Little Lies won various awards for its great writing and acting and was praised by critics. It also has the same writer as The Undoing. Big Little Lies is about the seemingly perfect lives of three mothers who come from affluent families. In reality, there is betrayal, fake relationships, marriage, friendship, and severed relationships.
2. The Flight Attendant
Cast: Kaley Cuoco, Zosia Mamet, Griffin Matthews
Release date: 18 November 2020
Director: Susanna Fogel
Writer: Steve Yockey
Rotten Tomato: 91%
IMDb: 7.1/10
Streaming Platform: HBO Max
The Flight Attendant is a dark mystery series based on the novel of the same name by Chris Bohjalian. It revolves around an alcoholic flight attendant who gets entangled in a vicious murder. She wakes up in her Bangkok hotel room and finds a dead body beside her. Afraid of the whole incident, she carries her life as usual and wonders if she is the one to kill him.
1. The Night Of
Cast: Riz Ahmed, John Turturro, Bill Camp
Release date: 10 July 2016
Director: Steven Zaillian
Writer: Peter Moffat, Richard Prince
Rotten Tomato: 94%
IMDb: 8.5/10
Streaming Platform: Hulu
The night of a very popular crime drama series and is also inspired by the first season of the show Criminal Justice.
It talks about the story of our main character, Nasir Khan, who gives a lift to a girl after his friend's party. But, later, he gets charged with her murder as she turns up dead. Now he has to prove his innocence and get his life back with the help of his attorney.