We have all heard about the big streaming giants like Netflix, Hulu, Amazon Prime, Etc. However, sometimes these big streaming giants show generic content or content that is common with little changes here and there. These streaming giants have overpowered the market, and premium streaming services like Showtime, etc, have been outshined over time. The streaming service has been producing some of the best shows on Showtime.
Showtime series and showtime shows have been great but often overlooked because of unfamiliarity. We have made a list of Showtime shows across various genres. The list includes some of the best shows on Showtime over the years.
The 25 Best Showtime Series Are As Follows:
25. Nurse Jackie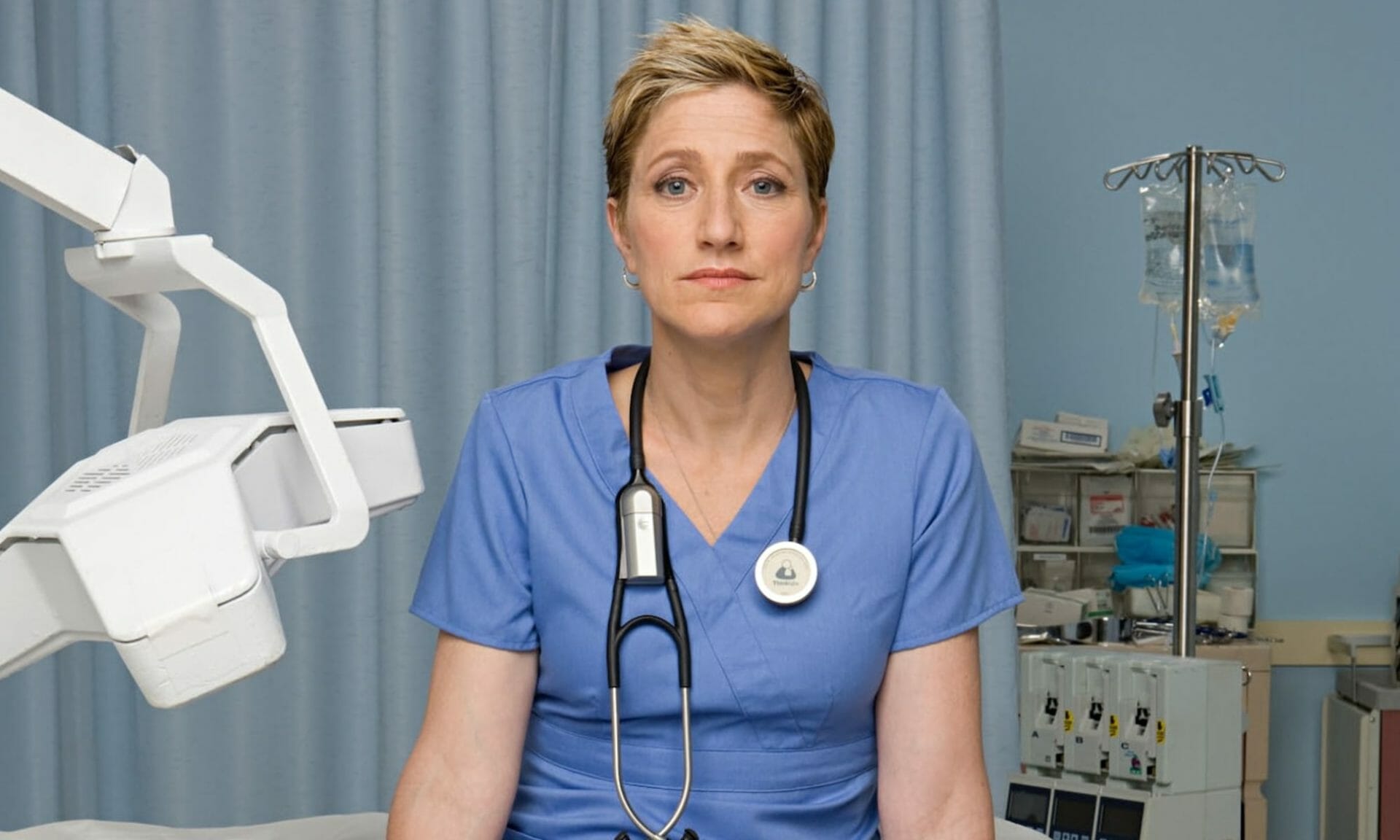 Director: Liz Brixius, Linda Wallem, Evan Dunsky
Writer: Liz Brixius, Evan Dunsky
Cast: Edie Falco, Eve Best, Merritt Wever, Haaz Sleiman, Paul Schulze, Peter Facinelli
IMDb: 7.8
Rotten Tomatoes Rating: 81%
Streaming Platform: Showtime
We have watched a dozen of medical dramas on the various streaming giants out there. Still, this showtime series Nurse Jackie is probably one of its kind and something that you would not witness elsewhere on other streaming services. The series is about a nurse who is a hardcore drug addict, and she is finding trouble maintaining her job as a nurse at the hospital.
The job is demanding, and the hospital is in between New York City; she is struggling to balance her drugs addicted self and her job. Apart from her professional life, she faces a lot of personal problems as well. Only time tells us what will happen to her and how she will manage her life.
24. Homeland
Director: Lesli Linka Glatter
Writer: Alex Gansa
Cast: Claire Danes, Damian Lewis, Morena Baccarin, David Harewood, Diego Klattenhoff, Jackson Pace, Morgan Saylor
IMDb: 8.4
Rotten Tomatoes Rating: 85%
Streaming Platform: Showtime
The TV show is about Carrie, who is a CIA operations officer, and she is put on probation because she carried out an operation that the officials did not authorize. She carried out this operation in the country of Iraq. These actions of hers led to her being assigned to the counter-terrorism center. We are shown that while she was in Iraq, she got a tip that an American prisoner would soon be attacking America.
The tip warned that Al-Qaeda had turned the prisoner and would be terrorizing America. Carrie believes that Nicholas Brody, who was a U.S. Marine that was taken hostage in the year 2003 and was released just recently, might be the person the tip pointed out. However, Brody has seen as a hero because of his return, while Carrie tries her best to expose him.
23. Penny Dreadful
Director: John Logan
Writer: John, Andrew Hinderaker, Krysty Wilson-Cairns
Cast: Reeve Carney, Timothy Dalton, Eva Green, Rory Kinnear, Billie Piper, Danny Sapani
IMDb: 8.2
Rotten Tomatoes Rating: 91%
Streaming Platform: Showtime
Penny Dreadful has a total of three seasons, and Dorian Gray plays the main character. In the first season, the series is set during the 1890s and tells the story of Ethan Chandler, who is a Gunman and a Roadshow artist. Malcolm Murray and Vanessa Ives hire him to help them in rescuing Malcolm's daughter from a supposedly mysterious creature that has taken her captive.
As the series Penny Dreadful moves forward, we are introduced to a new young doctor who is a target of a man he created. Vanessa soon starts falling for a handsome young man Dorian Gray. She soon realizes Lucifer is haunting her, and he is looking forward to making her his bride. The series is a watch showtime series.
22. Twin Peaks: The Return
Director: David Lynch, Mark Frost
Writer: David Lynch, Mark Frost
Cast: Kyle Mac, Lachlan, Mädchen Amick, Dana Ashbrook
IMDb: 8.5
Rotten Tomatoes Rating: 82%
Streaming Platform: Showtime
The series original Twin Peaks is set twenty-five years after the Twin Peaks: Fire Walk with Me movie. The series has a total of three seasons. The first two seasons of the show were a complete hit. The series tells us the story of Dale Cooper special FBI Agent. He was trapped in the Black Lodge and was not set to return to the world. His doppelgänger has been passed by an evil spirit that is known as Killer BOB, and he is living in Cooper's place and preventing him from working.
The Twin Peaks Sheriff's Department opens an old case that dates back to the murders of 1989, and we come to know about the murder of Laura Palmer, who was the homecoming queen of that year. We also get to know about the murder of a Librarian in Buckhorn that is in South Dakota. These cases catch the eye of FBI Deputy Director Gordon and the people under him.
21. Masters Of Sex
Director: Michelle Ashford
Writer: Michelle Ashford
Cast: Michael Sheen; Lizzy Caplan; Caitlin FitzGerald; Teddy Sears; Nicholas D'Agosto; Annaleigh Ashford
IMDb: 7.9
Rotten Tomatoes Rating: 84%
Streaming Platform: Showtime
The Tv show is loosely based on the biography of the same name by Thomas Maier, and it consists of four seasons. The timeline of the show is set in the 1950s. The book loosely tells the real tale of sexologists Dr. William Masters and Virginia Johnson, who looked toward exploring human sexuality.
The series mostly looks from the point of view of women, which was not very common during that time, and not only that, but very little was known about sexuality and human pleasure. The series will not disappoint you as it keeps the main theme alive till the very end.
20. Dexter
Director: James Manos Jr.
Writer: Jeff Lindsay
Cast: Michael C. Hall, Julie Benz, Jennifer Carpenter, Erik King, Lauren Vélez, David Zayas, James Remar, C. S. Lee
IMDb: 8.7
Rotten Tomatoes Rating: 71%
Streaming Platform: Showtime
The tv series is of eight seasons, and this showtime series will blow your mind. The story is about Dexter Morgan, who witnessed his mother's murder at the age of three and started having trauma because of the same. It later gave rise to sociopathic behavior, and he becomes a serial killer who attacks other serial killers. Harry Morgan, the one who adopted Dexter, manipulates him into channeling his hate into punishing criminals that the law couldn't punish.
He covers this persona of his and behaves like any normal human around others. He gets employed as a forensic analyst, so he can study blood splatter patterns and stuff. However, he maintains two sides of his image; while he doesn't feel any emotions towards the people he kills, sometimes he does remain shaken. The series is based on the book darkly dreaming Dexter.
Related: 20 Thrilling Shows Like Dexter To Watch
19. The Good Lord Bird
Director: Ethan Hawke, Mark Richard
Writer: Ethan Hawke,
Cast: Ethan Hawke, Hubert Point-Du Jour, Beau Knapp, Nick Eversman, Ellar Coltrane, Jack Alcott, Mo Brings Plenty, Daveed Diggs, Joshua Caleb Johnson
IMDb: 7.6
Rotten Tomatoes Rating:98%
Streaming Platform: Showtime
The series tells us the story through the point of view of Henry Shackleford, who is a fictional person in this story. He was part of a group of soldiers who were abolitionists, and it marks the one place that started the American Civil War. The series is a political and power-type series and might not interest a lot of audiences, but some will like it.
18. The L Word: Generation Q
Director: Ilene Chaiken, Kathy Greenberg, Michele Abbott
Writer: Marja-Lewis Ryan
Cast: Jennifer Beals, Katherine Moennig, Leisha Hailey, Arienne Mandi, Sepideh Moafi, Leo Sheng, Jacqueline Toboni,
IMDb: 7.5
Rotten Tomatoes Rating: 81%
Streaming Platform: Showtime
The series The L Word: Generation Q is yet another show focusing on the LGBTQ community. The series features characters that are binary as well as nonbinary, and the series shows their journey of love, sex, friendship, heartbreak, and setbacks. Also, the series is a sequel series to L World, and it takes place ten years later. However, we see the actors of the previous show in this show returning to play certain characters.
17. Ray Donovan
Director: Ann Biderman
Writer: Ann Biderman
Cast: Liev Schreiber, Paula Malcomson, Eddie Marsan, Dash Mihok, Steven Bauer, Katherine Moennig,
IMDb: 8.3
Rotten Tomatoes Rating: 72%
Streaming Platform: Showtime
This showtime series has a total of seven seasons and is one of the hit series. The series Ray Donovan is the title character of the series. He is someone who one would go to so that he can fix their problems and he can let you forget all your problems. He is known as a professional fixer, and he works for rich as well as famous people.
Everyone turns to Ray Donovan to do their dirty work. He is known to fix everyone's problems, but when it comes to his family's problems that are created by themselves, it turns into a mess. Things get worse when his father is released from prison, and his remaining family is shaken to the core.
16. Penny Dreadful: City of Angels
Director: Paco Cabezas, Roxann Dawson, Sheree Folkson, Sergio Mimica-Gezzan, Dan Attias, Richard J. Lewis
Writer: John Logan, Colin Liddle, José Rivera, Tatiana Suarez-Pico, Vinnie Wilhelm
Cast: Natalie Dormer, Daniel Zovatto, Kerry Bishé, Adriana Barraza, Jessica Garza, Michael Gladis, Johnathan Nieves, Rory Kinnear, Nathan Lane
IMDb: 6.0
Rotten Tomatoes Rating: 74%
Streaming Platform: Showtime
The series has just one season, and it acts as a sequel series to the series Penny Dreadful; its timeline is set 50 years post the original series. The characters are shown in a connected manner, with supernatural beings residing with humans more like coexisting. Two detectives, Tiago Vega, and Lewis Michener, are given a case about a horrific murder; as they start an investigation, they discover the past of Los Angeles and the present that has threats coming its way. The series has some of the best and most sharply drawn characters.
15. The Affair
Director: Sarah Treem, Hagai Levi
Writer: Sarah Treem, Hagai Levi
Cast: Dominic West, Ruth Wilson, Maura Tierney, Joshua Jackson, Julia Goldani Telles, Jake Siciliano, Jadon Sand, Leya Catlett, Josh Stamberg
IMDb: 7.9
Rotten Tomatoes Rating: 86%
Streaming Platform: Showtime
This is probably the best showtime series because of the way it's directed and executed. The story unfolds about an extramarital affair between Noah and Alison. Noah is a teacher and also a novelist, and he is married and has four children.
Alison, on the other hand, is a young waitress, and she is married as well. The series tells us the story of these two people, along with the others involved in their life. It also tells the story from different perspectives. The series started gaining higher ratings after its later seasons.
14. On Becoming a God in Central Florida
Director: Robert Funke, Matt Lutsky
Writer: Robert Funke, Matt Lutsky
Cast: Kirsten Dunst, Théodore Pellerin, Mel Rodriguez, Beth Ditto, Ted Levine
IMDb: 7.2
Rotten Tomatoes Rating: 85%
Streaming Platform: Showtime
The series is set in the 1990s timeline, and it tells us about Krystal Stubbs, who is an average-earning employee at a water park. It is shown that her family is torn apart when they invest in a Pyramid Scheme that was by the Company Founders, American Merchandise. The cult ideas and ways of the company are what left Krystal's family falling apart.
Krystal thinks of ways to get into the organization and reveal to the people there how the scheme has ruined her family. However, along the journey, she discovers she might just have it in her to con people and uses the same scheme to rise to success. The series was renewed for a second season, but the decision was dissolved because of the pandemic.
13. The Big C
Director: Darlene Hunt
Writer: Darlene Hunt
Cast: Laura Linney; Oliver Platt; John Benjamin Hickey; Gabriel Basso; Gabourey Sidibe; Phyllis Somerville
IMDb: 8.1
Rotten Tomatoes Rating: 55%
Streaming Platform: Showtime
Cathy Jamison, a suburban woman, was one day diagnosed with cancer, and with her life in danger, she soon starts to learn to live her life to the fullest, one day at a time. The series will show us her journey through therapy and her coping with the sickness. Along with the support of her family and friends. She starts to live her life when she gets diagnosed with cancer.
12. Shameless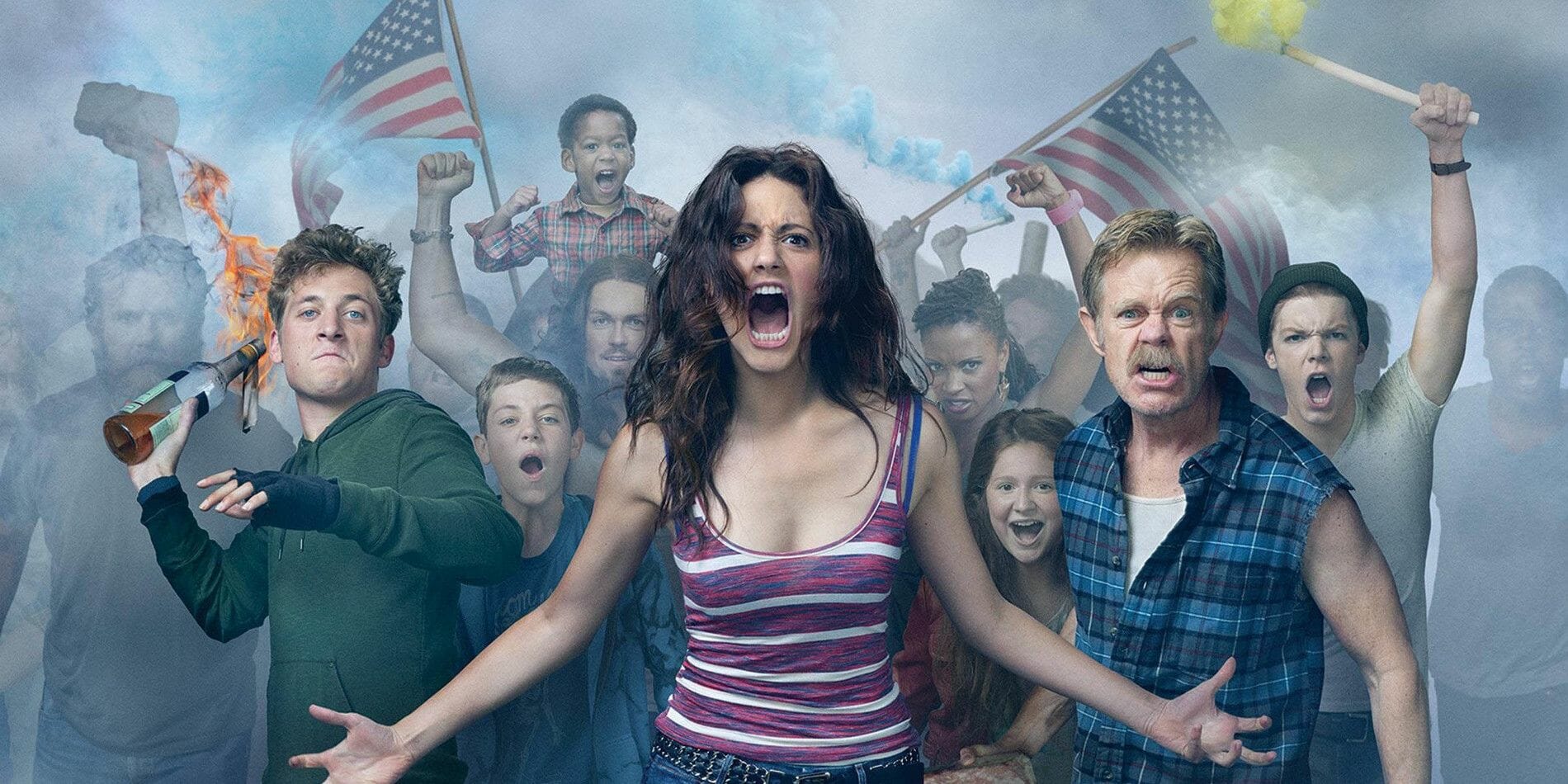 Director: Paul Abbott
Writer: John Wells
Cast: William H. Macy, Emmy Rossum, Justin Chatwin, Ethan Cutkosky, Shanola Hampton, Steve Howey
IMDb: 8.6
Rotten Tomatoes Rating:82%
Streaming Platform: Showtime
The Showtime original series looks at the Gallagher family. It tells us the story of Fiona, who is the daughter of her alcoholic father, Frank. She has taken it upon herself to raise her five brothers and sisters. She has taken the role of a parent for her siblings. They live on the south side of Chicago. Fiona is seen balancing her own life as well as the others under her.
11. Billions
Director: Brian Koppelman, David Levien, Andrew Ross Sorkin
Writer: Brian Koppelman, David Levien, Andrew Ross Sorkin
Cast: Paul Giamatti, Damian Lewis, Maggie Siff, Malin Åkerman, Toby Leonard Moore, David Costabile, Condola Rashād
IMDb: 8.4
Rotten Tomatoes Rating: 89%
Streaming Platform: Showtime
The series Billions is everything related to politics and power that goes on in the finance world of New York. The series has a total of six seasons, and it's a good watch for people who are interested in power and political kind of series. Even though sometimes it gets boring, it gets good over time.
10. United States of Tara
Director: Diablo Cody
Writer: Diablo Cody
Cast: Toni Collette, Rosemarie DeWitt, John Corbett, Keir Gilchrist, Brie Larson
IMDb: 8.0
Rotten Tomatoes Rating: 85%
Streaming Platform: Showtime
The series is about Tara, who is suffering from Dissociative Identity Disorder and is struggling to find a balance between herself and her family. The series tells us the story of this woman who is juggling between her disease and raising her kid as well as keeping her relationship alive with her husband, and the series marked its finale with the third season.
9. Web Therapy
Director: Lisa Kudrow
Writer: Lisa Kudrow, Don Ross
Cast: Lisa Kudrow
IMDb: 6.8
Streaming Platform: Showtime
The series is quite true to its name, and it's literally about Web Therapy. The series is about Fiona Wallice, who introduces a new form of therapy that lets the patient have a time period of only 3 minutes, and it's taken over a webcam rather than having a 50-minute in-person interview. And these sessions take place on the Internet so that she can attract investors.
8. Black Monday
Director: Jordan Cahan, David Caspe
Writer: Jordan Cahan, David Caspe
Cast: Don Cheadle, Andrew Rannells, Regina Hall, Paul Scheer, Casey Wilson
IMDb: 7.4
Rotten Tomatoes Rating: 69%
Streaming Platform: Showtime
A lot of people have a lot of interest in stock markets and their workings; if you're one of them, you might just want to watch this series that is based on the stock market. The series tells the tale of the biggest market crash, the stock market that took place in 1987 and was known as the Black Monday. No one knew the reason for the crash, but soon everything came to light. And this series highlights just the right things.
7. Yellowjackets
Director: Ashley Lyle, Bart Nickerson
Writer: Ashley Lyle, Bart Nickerson
Cast: Melanie Lynskey, Tawny Cypress, Ella Purnell, Sophie Nélisse, Jasmin Savoy Brown
IMDb: 8.0
Rotten Tomatoes Rating: 100%
Streaming Platform: Showtime
The series is a psychological thriller, and it's with a mix of teenage drama. The series tells the story of a group of high schoolers who are also soccer players. They witness a plane crash, and this group somehow survives the crash, but things are only going to get worse further on in the series. When they crash into an unknown location and the eerie wilderness, you just know a lot can go wrong. They stand as a group and try to fight this crisis, but will they remain alive to the end?
6. Episodes
Director: James Griffiths, Jim Field Smith, Iain B. MacDonald, Jeffrey Klarik
Writer: David Crane, Jeffrey Klarik
Cast: Matt LeBlanc; Stephen Mangan; Tamsin Greig; John Pankow; Kathleen Rose Perkins; Mircea Monroe
IMDb: 7.9
Rotten Tomatoes Rating: 80%
Streaming Platform: Showtime
An English couple, Sean and Beverly Lincoln, are the creators/manufacturers of the UK TV show, "Lyman's Boys." After receiving but any other award for the display, they're approached via way of means of a US TV executive. He wanted to take them to America and make a US model for the show. Once withinside the US, they find out that the proposed display is pretty one-of-a-kind to the United Kingdom model.
5. Back to Life
Director: Christopher Sweeney
Writer: Laura Solon, Daisy Haggard
Cast: Daisy Haggard, Geraldine James, Richard Durden, Adeel Akhtar, Jo Martin, Jamie Michie
IMDb: 7.5
Rotten Tomatoes Rating: 100%
Streaming Platform: Showtime
The series tells us the story of Miri Matteson, who has lived 18 years of her life behind bars. Now she has returned from jail and is trying to live a normal life without people judging her for something she did in the past. As she enters adulthood, she needs to get back into society and start rebuilding lost relationships as well as build up new ones and adjust to this seemingly new world that is just waiting to eat her up.
4. Queer as Folk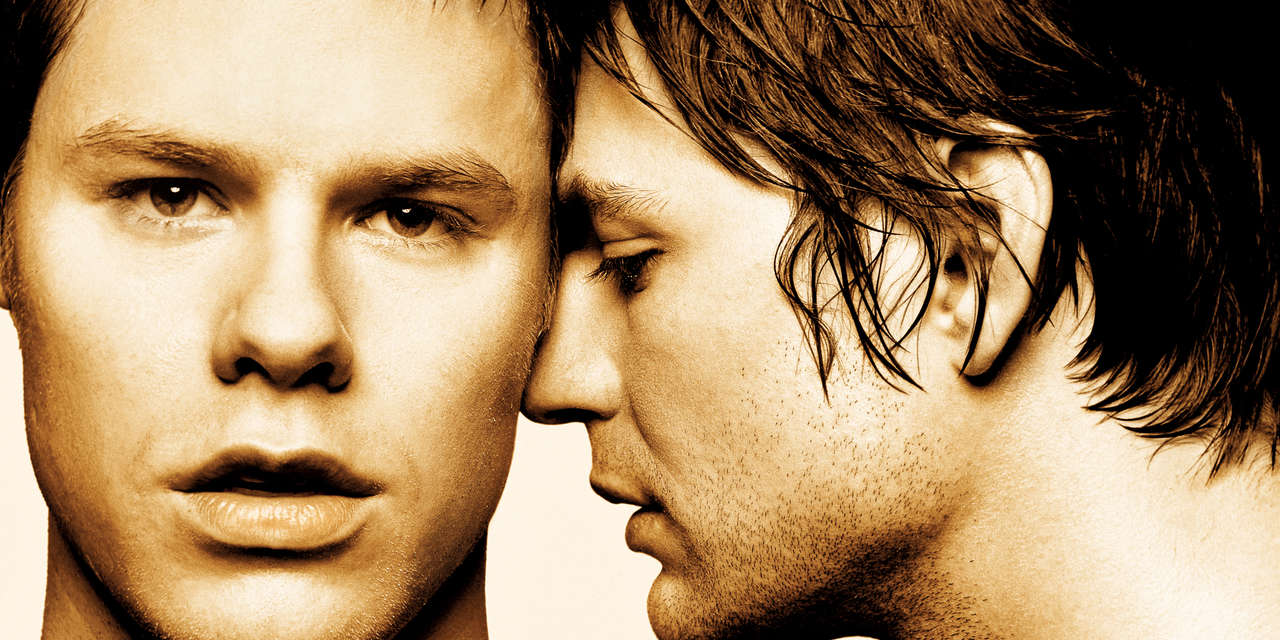 Director: Ron Cowen, Daniel Lipman
Writer: Ron Cowen, Daniel Lipman
Cast: Michelle Clunie, Thea Gill, Gale Harold, Randy Harrison, Scott Lowell, Peter Paige
IMDb: 8.5
Rotten Tomatoes Rating: 100%
Streaming Platform: Showtime
The series consists of five seasons, and it tells the story of a group of friending who lives in Pittsburgh, Pennsylvania. The series is the American version of the British series that goes by the same name. The show looks at the lives of five gay men and tells their life stories that are full of love, drugs, sex, and a lot of friendship.
The show is an honest portrayal or representation of being queer and what it means to live life as a gay person. Moreover, the show also explores issues related to politics and health in regard to being gay.
3. The Chi
Director: Lena Waithe
Writer: Lena Waithe
Cast: Jason Mitchell, Ntare Guma Mbaho Mwine, Jacob Latimore, Alex Hibbert, Tiffany Boone
IMDb: 7.4
Streaming Platform: Showtime
The series is set on the south side of Chicago. The series starts with a locality that shows children who are getting ready to leave for a fun day at school and their parents going to earn money to keep their families happy.
The younger generation is neither kids nor adults trying to figure out life, and the older generation observes all these three age groups working their way through life. The series is like watching the lives of these residents through an eye hole of a door. Soon we get to know how a coincidence will link this whole neighborhood.
2. Kidding
Director: Dave Holstein
Writer: Dave Holstein
Cast: Jim Carrey; Frank Langella; Judy Greer; Cole Allen; Juliet Morris; Catherine Keener; Justin Kirk
IMDb: 8.0
Rotten Tomatoes Rating: 88%
Streaming Platform: Fubo Tv, Showtime
This series is a complete family watch, and it is an icon that is unforgettable. Maybe it is children, or may it is their parents; everyone is aware of Jeff, Mr. Pickles. The series shows his journey of dealing with his very own family and how sometimes your own family can lead you to insanity.
1. Weeds
Director: Jenji Kohan
Writer: Jenji Kohan
Cast: Mary-Louise Parker, Elizabeth Perkins, Justin Kirk, Tonye Patano, Romany Malco, Hunter Parrish, Alexander Gould, Andy Milder, Allie Grant, Kevin Nealon
IMDb: 8.0
Rotten Tomatoes Rating: 70%
Streaming Platform: Hulu, Peacock, The Roku Channel
The series is a very wholesome story of a mother who is trying to get by life and bring up her kids after the death of their father but with a twist. The series tells us the story of Nancy Botwin, whose husband passed away from a sudden heart attack, and the responsibility of running the house and raising the kids on her own burdens her.
She soon gets to know that selling marijuana might just be a booming business, ad all the people around her the potential customers. She opens a bakery as a front business ad cover-up for her marijuana selling. While juggling all this, she also has to maintain her image and answer her nosy neighbors and her kids as to where she gets the money to run the household smoothly.
The above list contains several series that range from different genres and have been some of the best ones over the years. The above list also contains information on where you can find a particular series. So decide your favorite and watch it as soon as possible.