Here is the list of the best sitcoms on Hulu! Change is only consistent in the realm of online streaming. Well, that's true anywhere, but it's certainly relevant with streaming services like Hulu and Netflix. The programs offered on-demand change almost every month, and with so much turnover, listings like these quickly become obsolete.
This is why we're revamping it today: to make it easier for you to access all of the excellent sitcoms available on Hulu right now without overlooking any unique new arrivals or guiding you to no longer available series. Suppose you're a Hulu customer who enjoys sitcoms and their hilarious characters. In that case, you'll be pleased to know that the collection here is far more extensive than Netflix or other alternatives.
This is a deep pool, so stop talking and dive straight in. Here are all the best sitcoms on Hulu.
40. Brooklyn Nine-Nine
Creator: Dan Goor, Michael Schur
Cast: Andy Samberg, Stephanie Beatriz, Terry Crews, Melissa Fumero
IMDb Ratings: 8.5
Rotten Tomatoes ratings: 95%
The pranks of this broad city, New York, Brooklyn Police Department are never-ending amusing, each getting their turn in the spotlight. Brooklyn Nine-Nine is among the best stellar cast on tv right now, and it hasn't decelerated since its breakout first episode. While Jake Peralta's (Andy Samberg) series is officially his, it is currently among the few real ensemble comedy on TV.
It isn't that Samberg isn't talented; he certainly is, as are Stephanie Beatriz's Rosa, Terry Crews' Terry, and practically all other actors. Brooklyn Nine-Nine is a heist flick at its heart, proving that creator Mike Schur seems to be on a roll that exhibits no signs of decline.
39. It's Always Sunny in Philadelphia
Creator: Rob McElhenney
Cast: Charlie Day, Glenn Howerton, Rob McElhenney, Kaitlin Olson
IMDb Ratings: 8.9
Rotten Tomatoes ratings: 94%
The characters of It's Always Sunny in Philadelphia are undeniably sociopathic monsters with dark comedy. However, few raunchy sitcoms can match it in terms of genuine laughter. You'll be stunned by their lack of personality while wishing events never improve since these furious egomaniacs stick around at Paddy's Irish Pub.
In particular, Glenn Howerton and Charlie Day stand out, pulling into a web of kitten mittens and Nightman. Whether or not you believe in a god, you'll thank your lucky stars you're not like these human beings. What's more astonishing than watching a show with such shady characters is how the show maintains running at a high level.
38. Party Down
Creator: John Enbom, Rob Thomas, Dan Etheridge, Paul Rudd
Cast: Adam Scott, Ken Marino, Ryan Hansen, Martin Starr
IMDb Ratings: 8.3
Rotten Tomatoes ratings: 87%
Party Down is one of the classic sitcoms about a group of failing artists & writers who work part-time for a catering company. Every chapter is set at a separate party that the Party Down team is putting on. When Party Down premiered on Starz in 2009, it was nearly unwatched.
Ever since, it's gotten a 2nd life on Hulu, where you can watch all 20 episodes. This one is as similar to a must-watch as you can get. It has an unexpectedly strong cast, razor-sharp wit, and perhaps a few emotions.
37. The Golden girls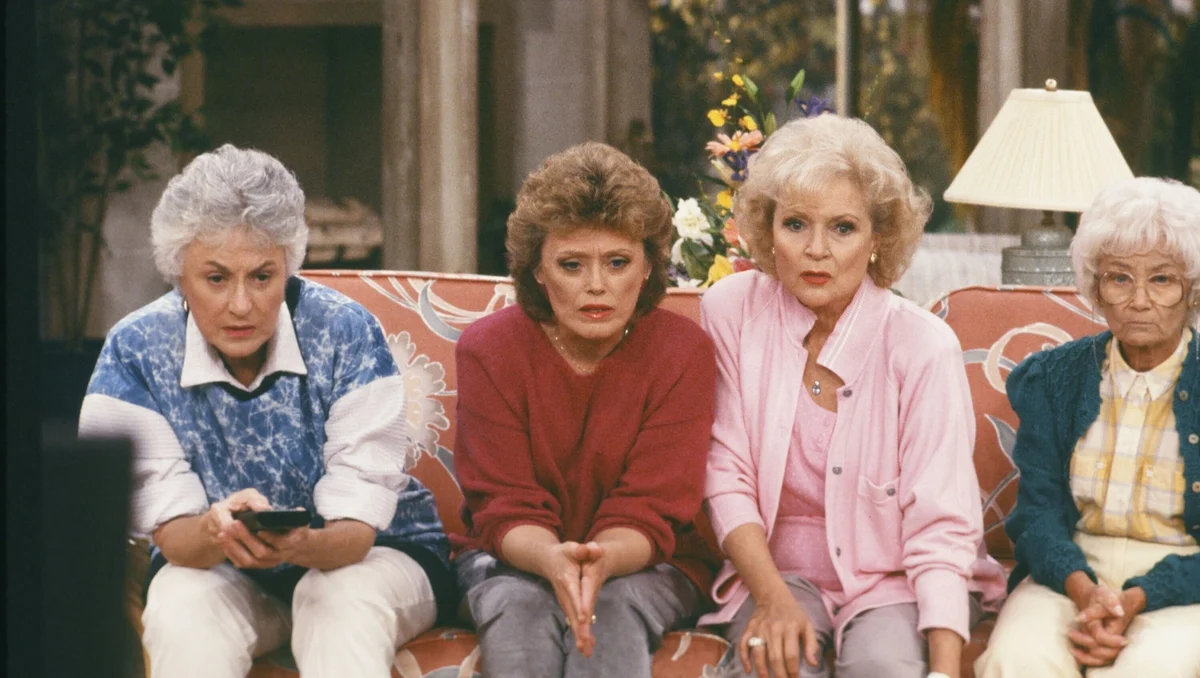 Creator: Susan Harris
Cast: Bea Arthur, Betty White, Rue McClanahan, Estelle Getty
IMDb Ratings: 8.2
Rotten Tomatoes ratings: 92%
Bit of trivia: Mitchell Hurwitz, the creator of Arrested Development, did much of his previous stuff on this set. Another interesting fact: This comedy featuring four married ladies residing together in Miami is unquestionably one of the finest and most hilarious in tv history. Take advantage of this situation to watch each episode, and whatever you choose, don't dismiss these women.
36. The Mary Tyler Moore Show
Creator: James L. Brooks, Allan Burns
Cast: Mary Tyler Moore, Edward Asner, Gavin MacLeod, Valerie Harper
IMDb Ratings: 8.3
Rotten Tomatoes ratings: 92%
Even if you were born long after the show premiered, you probably are familiar with its most iconic moments—Mary triumphantly tossing her hat in the air, the death of Chuckles the clown, or the traveling group hug that ended the series. Mary Richards (Moore) remains iconic as the first single career woman ever to be the subject of a television show.
She lived by herself! She made her own decisions! And I wasn't worried about getting married! Can you believe it? Set in the newsroom of WJM in Minneapolis, Mary's co-workers included her irascible boss Lou Grant (Asner), affable news writer Murray Slaughter (Gavin MacLeod), and goofy anchorman Ted Baxter (Knight).
This was an office-based comedy at a time when family comedies were all the rage. The groundbreaking series paved the way for shows as varied as Murphy Brown, 30 Rock, and The Mindy Project.
35. Fraiser
Creator: David Angell, Peter Casey, David Lee
Cast: Kelsey Grammer, Jane Leeves, David Hyde Pierce, Peri Gilpin
IMDb Ratings: 8.2
Rotten Tomatoes ratings: 95%
Most iconic sitcoms are odes to working-class families. Still, Frasier was an outlier in that it made intellectual aristocrats and numbskulls appear like exciting characters to a broad audience.
Frasier and his brother Niles may be irritatingly snooty, but fans quickly discovered that their minor quarrels targeted at one another could be entertaining. The series soon became a parody of the concept of "clever comedy" on television, although it was a comedy with a lot of interpersonal hilarity.
34. Fargo
Creator: Noah Hawley
Cast: Billy Bob Thornton, Martin Freeman, Allison Tolman, Colin Hanks
IMDb Ratings: 8.9
Rotten Tomatoes ratings: 93%
A handful of people expected creator Noah Hawley to be able to adapt the classic Coen Brothers criminal thriller for television, yet here we are, four installments later, with Fargo solidifying as one of the greatest thrillers on television.
Rather than a repetitive recounting of the classic cop drama, audiences were rewarded with a stellar cast, horrific violence, unique character identities, and gorgeous graphics.
Fargo succeeded in becoming a distinct and necessary contribution to the contemporary tv environment while respecting the heritage of the original picture in the specifics, and it's allowed stars like Ewan McGregor and Chris Rock an opportunity to redefine themselves for a new generation of fans.
33. Rick And Morty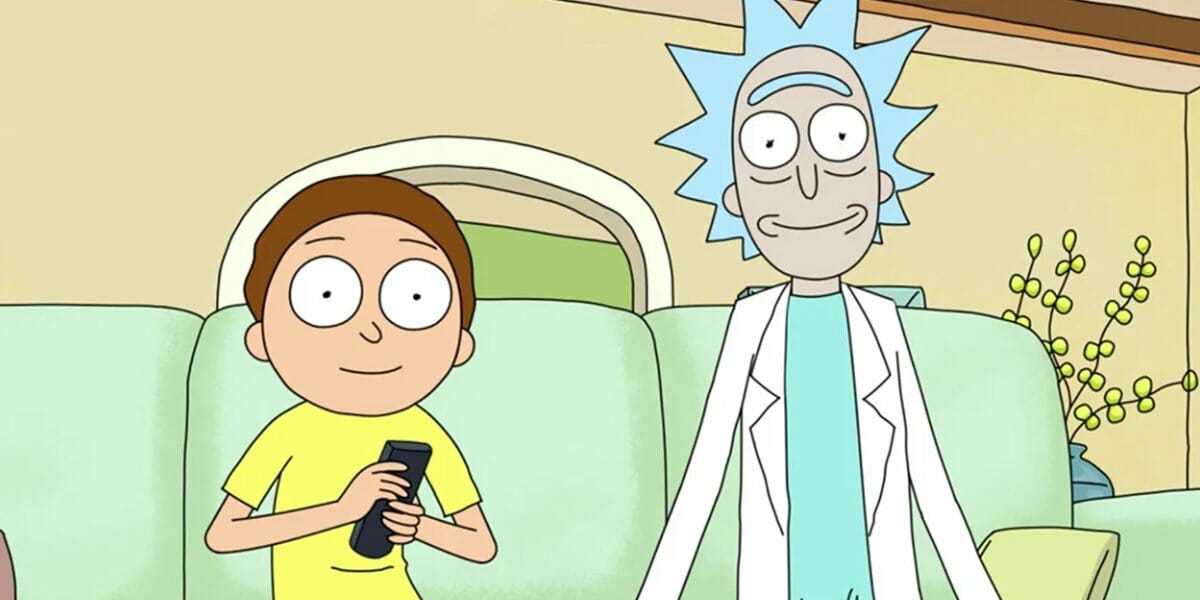 Creator: Dan Harmon, Justin Roiland
Cast: Justin Roiland, Chris Parnell, Spencer Grammer, Sarah Chalke
IMDb Ratings: 9.2
Rotten Tomatoes ratings: 94%
Many people worried about how Dan Harmon would return to Community's excellence, and he excelled with Rick and Morty. Rick and Morty feature a genius researcher and his very little genius grandchild on a series of escapades, similar to a warped interpretation of Back to the Future.
It's a combination of animation and "galactic terror." Who would have guessed that watching a puking researcher and his feeble-minded grandchild could have been so entertaining? Rick and Morty is a deranged masterpiece of grown-up entertainment that should not be ignored.
32. The Venture Bros.
Creator: Christopher McCulloch
Cast: Christopher McCulloch, James Urbaniak, Doc Hammer
IMDb Ratings: 8.6
Rotten Tomatoes ratings: 92%
Rick and Morty's fans are now experiencing a heartache that viewers of its Adult Swim counterpart, The Venture Bros., are too familiar with. An illustrated Television series takes a very long time to complete. Usually, often, the time invested is well worth it.
The Venture Bros. is among the series that helped launch Adult Swim as a destination for sophisticated, illustrated humor. The series is a modern iteration of Johnny Quest, and it covers the eponymous brothers and their strange family, as well as their numerous plots that nearly invariably fail.
31. Bob's Burger
Creator: Loren Bouchard, Jim Dauterive
Cast: H. Jon Benjamin, Dan Mintz, Eugene Mirman
IMDb Ratings: 8.2
Rotten Tomatoes ratings: 73%
Since The Simpsons began before the beginning of time, Fox's animated film series was a tremendous avenue for innovation. Bob's Burgers, created by Loren Bouchard, may be the most excellent and one of the funniest graphic sitcoms to hit Fox's Sunday lineup possibly.
Bob Belcher is a family guy who runs a burger stand in a small coastal city. That's pretty much all for the storyline. But the Belcher fam, which comprises his wife Linda, children Tina and Louise, and son Gene, figures out a way to improve business efficiency by making each week exciting.
30. The Mindy Project
Creator: Mindy Kaling
Cast: Mindy Kaling, Ike Barinholtz, Ed Weeks
IMDb Ratings: 7.5
Rotten Tomatoes ratings: 86%
More than any other actor in The Office's ensemble, Mindy Kaling has done the best job carrying on the show's great TV comedic legacy. Kaling featured in and scripted for The Office, and her knowledge of the tv comedy is evident. The Mindy Project's experimentation is laudable. Kaling and the authors make changes if something isn't functioning.
When it is successful, they build on it. The Mindy Project has something for everyone in surprising and fascinating ways. It's like Mindy Kaling's comic project; she got more than just a pass mark on it.
29. Scrubs
Creator: Bill Lawrence
Cast: Zach Braff, Donald Faison, Sarah Chalke, Judy Reyes
IMDb Ratings: 8.4
Rotten Tomatoes ratings: 83%
Scrubs is a brilliantly colored, lively, and very recent tv show that debuted in 2001 before Netflix was still mailing Discs to customers in red envelopes.
Scrubs follows Dr. John (J.D.) Dorian as he pursues his dream of becoming a Doc. Along the road, he encounters several valuable allies and a few villains. Scrubs is a near-perfection binge-worthy event. It deftly balances severe themes of life and death in the Sacred Heart Hospital setting with J.D.'s bizarre daydreams.
28. Community
Creator: Dan Harmon
Cast: Joel McHale, Danny Pudi, Donald Glover, Alison Brie
IMDb Ratings: 8.5
Rotten Tomatoes ratings: 88%
Is there a sketch comedy series that has ever been as brilliant as Community? Apart from the year of the gas leak, Community was faster than almost all other sitcoms, with gags flowing rapidly yet spanning seasons to achieve a climax. Former lawyer Jeff Winger goes to Greendale Community College to earn a genuine degree after being busted with a false degree.
Eventually, he and his Spanish group engage in hilarious shenanigans. The Community is never dull, with paintball fights, zombie breakouts, and Senor Chang's ever-increasing presence.
27. Pen15
Creator: Anna Konkle, Maya Erskine, Sam Zvibleman
Cast: Maya Erskine, Anna Konkle, Melora Walters, Dallas James Liu
IMDb Ratings: 8.1
Rotten Tomatoes ratings: 97%
Middle school is a pain. However, it's so uncomfortable to watch and exaggerated in reality that it's a veritable sandbox of fantastic comedy. This Hulu original series stars Maya Erskine and Anna Konkle as adult women who return to the junior high hallways which haunted us all, portraying 13-year-old replicas of themselves in the aughts, accompanied by genuine young teenagers.
Some of the most outstanding performances come from the awkward comedy, which pays close attention to the actors' moods and hormones rushing through their veins. It's unsettling, humorous, terrible, and nostalgic, likely like your middle school experiences, making this series worth watching.
26. 30 Rock
Creator: Tina Fey
Cast: Tina Fey, Alec Baldwin, Tracy Morgan
IMDb Ratings: 8.3
Rotten Tomatoes ratings: 73%
Tina Fey's office sitcom has been so successful for decades that it's easy to overlook. Since its cancellation in 2013, comedy has become weirder, more theatrical, and more formal. Is it true that they've become any raunchier? We'd say no.
The act produced great gags at a thrilling speed, thanks to Jack Donaghy's Bush-era conservative punch lines, Tracy Jordan's constantly bizarre one-liners, Kenneth's unsettling rustic pranks, and Jenna Maroney's crazy superstar arrogance.
25. Black-ish
Creator: Kenya Barris
Cast: Anthony Anderson, Tracee Ellis Ross, Marcus Scribner, Yara Shahidi
IMDb Ratings: 7.2
Rotten Tomatoes ratings: 92%
Thirty minutes comedies are presently sweeping the media. The traditional brain networks, however, have been unable to stay current with the armed conflict. Thank goodness for ABC's Black-ish, a fast-paced, hilarious, and meaningful sitcom with a large viewership.
Anthony Anderson and Tracee Ellis Ross play the father and matriarch of a middle-class, metropolitan Black American household. The show skillfully and amusingly addresses all the fears, worries, and blunders that come with the notion of "black-ish."
24. Broad City
Creator: Ilana Glazer, Abbi Jacobson
Cast: Ilana Glazer, Abbi Jacobson, Hannibal Buress
IMDb Ratings: 8.4
Rotten Tomatoes ratings: 99%
For a time, it appeared that every single Online series would eventually make its way to regular tv. Of course, this one was back in the old days of civilization, when we didn't realize that most of what we saw on the Web was rubbish and, therefore, should be avoided as far as possible. Broad City, thankfully, made the transition from the Internet to Comedy Central and proved to be far from rubbish.
The sitcom featured two unforgettable characters doing their stuff in New York, created by Abbi Jacobson and Ilana Glazer, which is outrageously hilarious and clever. It is one of the few shows that present Millenials doing their stuff without appearing condescending or obnoxious.
23. Saturday Night Live
Creator: Lorne Michael
Cast: Pete Davidson, Kate McKinnon, Heidi Gardner, Cecily Strong
IMDb Ratings: 8
Rotten Tomatoes ratings: 80%
It's the evening of Saturday! And you're sitting just on your sofa, desperate for something to watch. Why not start a binge-watching marathon of one of television's most venerable franchises? SNL premiered in 1975 and included future comic superstars like Bill Murray and Chevy Chase.
It has been the center of the whole comic industry since then. Saturday Night Live has served as a source of political humor for decades, and Hollywood has used it to flesh out the characters of its numerous high-budget sitcoms.
22. Modern Family
Creator: Steven Levitan, Christopher Lloyd
Cast: Ed O'Neil, Sofia Vergara, Julie Bowen
IMDb Ratings: 8.5
Rotten Tomatoes ratings: 85%
Modern Family debuted in 2009, following the interwoven family comedy Arrested Development and the handheld, docudrama technique of The Office. Modern Family, just not as outstanding as its two predecessors, benefited from them, integrating the qualities of the two series to create a widely famous tv series of the few to draw huge audiences per week and win a staggering number of accolades.
But despite being quite hilarious, Modern Family's success comes from evolving how we see the American family. Whether it's May-December romances or one of the best gay couples in television history, Modern Family's warmth and humor bring light to the types of relationships that rarely get the attention they deserve on television.
21. Parks and recreations
Creator: Greg Daniels, Michael Schur
Cast: Amy, Poehler, Jim O'Heir, Nick Offerman, Adam Scott
IMDb Ratings: 8.7
Rotten Tomatoes ratings: 93%
Leslie Knope (Amy Poehler), a cop with the Pawnee Parks and Recreation Division, has one of the finest storylines on television, let alone comedy. Parks and Recreation, created by Michael Schur, is a tribute to television. Pawnee resembles a real-time Springfield, and amid a restricted broadcast expense, the series builds a prosperous, genuine universe.
And in that universe, there is a slew of lovely and amusing folks doing their best to improve their town, with mixed results.
20. Key & Peele
Creator: Keegan- Michael Key, Jordan Peele
Cast: Keegan-Michael Key, Jordan Peele, Metta World Peace, Peter Atencio
IMDb Ratings: 8.4
Rotten Tomatoes ratings: 97%
Sketch shows are great for binge-watching content. Not a fan of the present sketch? After 5- 10 minutes, another one may appear, which you might love. However, disliking sketches would not be familiar with Key & Peele.
The reliability of Keegan Michael Key and Jordan Peele's Comedy Central skit series is astonishing. Sure, there seem to be lots of hilarious internet successes. However, there are shockingly many flukes in every show.
19. South Park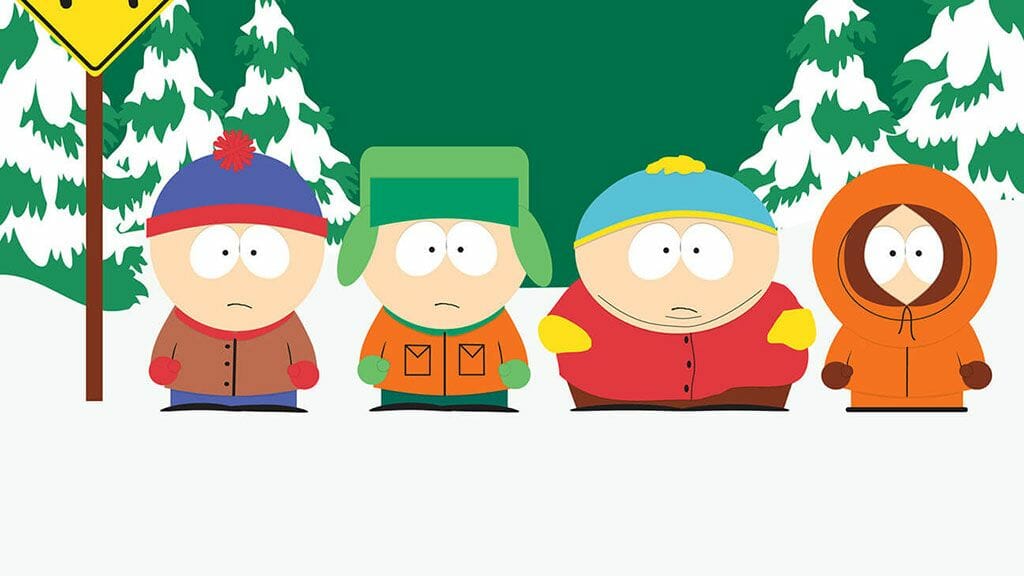 Creator: Trey Parker, Matt Stone, Brian Graden
Cast: Trey Parker, Matt Stone, Issac Hayes, April Stewart
IMDb Ratings: 8.8
Rotten Tomatoes ratings: 80%
South Park is one of our most venerable television institutions.
As part of their EGOT devastation of the media culture, the show's writers, Trey Parker, and Matt Stone, had gone on to other projects and platforms. Fortunately, the filmmakers always have a place in their hearts for the politically charged humor about four youngsters in a small Colorado community.
18. Twin Peaks
Creator: Mark Frost, David Lynch
Cast: Kyle MacLachlan, Michael Ontkean, Madchen Amick, Lara Flynn Boyle
IMDb Ratings:8.8
Rotten Tomatoes ratings: 82%
The complexities of Twin Peaks haunted audiences for years, and even after the 2017 reboot, they're worse perplexed than ever. Following the assassination of prom queen Laura Palmer (Sheryl Lee), FBI Special Agent Dale Cooper (Kyle MacLachlan) investigates the little Community of Twin Peaks, Washington. It discovers a peculiar horror underneath the surface. Twin Peaks is a must-see for everyone who likes strange secrets and a good cup of coffee.
17. I Love Lucy
Creator: Desi Arnaz
Cast: Lucille Ball, Desi Arnaz, Vivian Vance, William Frawley
IMDb Ratings: 8.5
Rotten Tomatoes ratings: 91%
Probably one of the best shows ever made is I Love Lucy. It's a well-loved shoe; that's how that persists in broadcasting in 2017, even though the last new installment aired in 1957. This was the first program to be accepted into the Tv Hall of Fame, and it has been voted a few of the top tv shows of all time by several magazines, like TV Guide and TIME.
Many shows have been affected by Lucy and Ricky Ricardo's antics. Still, I Love Lucy paved the way for what became a hallmark of the comedy genre, repeats and distribution, formed out of desperation when Ball got impregnated during shooting. Ball and Arnaz were enthusiastic about bringing their particular interpretation to tv, which led to the contemporary sitcom being reinvented.
16. The Last Man On Earth
Creator: Will Forte
Cast: Will Forte, January Jones, Cleopatra Coleman, January Jones
IMDb Ratings: 7.4
Rotten Tomatoes ratings: 85%
Will Forte and his collaborators on The Last Man on Earth have managed to keep among the most ludicrous pro-comedy series ever made afloat on many major tv networks' lineups for four seasons?
Forte is among the most innovative and surprising humor authors today, and his energy streams throughout this show's numerous flips, twists, and diversions. Whether that's a long-dead bro floating through space or a cannibal being knocked to pieces by an explosive hidden in a long-lost Mexican drug king's Rubik's Cube. Through the ages, The Last Man on Earth has not yet lost any of its vigor or enthusiasm.
15. The Office
Creator: Greg Daniels, Ricky Gervais, Stephen Merchant
Cast: Steve Carell, Jenna Fischer, John Krasinski, Rainn Wilson
IMDb Ratings: 9.0
Rotten Tomatoes ratings: 81%
Dunder Mifflin lovers can credit Ricky Gervais' David Brent for the creation of Michael Scott. The very first Jim and Pam are Tim and Dawn. To put it another way, this series is the original. Even though it only lasted two seasons, Gervais' British The Office concreted the opportunity for a better pulse of quirky comedy, transformed mundane tasks into fertile soil for generating edge-splitting worksite laughs, and influenced Greg Daniels and Michael Schur to be one's greatest in the US version of The Office.
14. Happy Endings
Creator: David Caspe
Cast: Eliza Coupe, Elisha Cuthbert, Zachary Knighton, Stephen Guarino
IMDb Ratings: 7.8
Rotten Tomatoes ratings: 76%
Happy Endings is a cast sitcom set in Chicago, had quite a simple premise, with the ingenious surprise that in the premiere, one of these dumps another at the altar. They strive to stay pals, thus the title, and provides a significant "would they or won't they" component to the series. However, the connection between the six characters eventually made Happy Endings unique. For a sitcom to work, "mates chilling out" is often all that is required.
13. Baskets
Creator: Louis C.K, Zach Galifianakis, Jonathan Krisel
Cast: Zach Galifianakis, Martha Kelly, Louie Anderson, Sabina Sciubba
IMDb Ratings: 7.6
Rotten Tomatoes ratings: 92%
How you feel about Zach Galifianakis' unusual style of humor depends much on how much you enjoy this dark comedy. Chip and Dale Baskets are twins; one aspires to be a famous clown. Christina, Chip, and Dale's mom are played by Louie Anderson, who has given one of the finest works on television in part, winning an Academy Award for it in 2016. But the film isn't dubbed "black humor" for no reason. Baskets aren't going for loud chuckles; instead, viewers may relate to the show's comedic events.
12. Archer
Creator: Adam Reed
Cast: H. Jon Benjamin, Judy Greer, Amber Nash, Ron Leibman
IMDb Ratings: 8.7
Rotten Tomatoes ratings: 90%
While Archer began as a humorous James Bond parody, it has become a comedy that can exist by itself.
The remaining office workers are left to cope with their filth and lack of union representation while extraordinary spy Sterling Archer and Lana Kane are off doing the awesome stuff for ISIS.
With plenty of romance, alcohol, and immoral conduct to make Bond cringe, Archer swiftly dispels the notion that comics are only for kids (this series is not really for kids). We're all in after 11 seasons, one journey to space, and an unusually long sleep.
11. Atlanta
Creator: Donald Glover
Cast: Donald Glover, Brian Tyree Henry, LaKeith Stanfield, Zazie Beetz
IMDb Ratings: 8.6
Rotten Tomatoes ratings: 97%
Even while many reviewers have praised Atlanta as the most imaginative thing on television, it's not enough. You must see Donald Glover's sometimes-comedy series to appreciate its brilliance.
The sitcom follows Glover's Earn, a down-on-his-luck dark man residing in the namesake city. After we first encounter him during 1st show, he's virtually homeless, peddling bank cards, earning zero cash, and having to handle his brother Paper Boi's rapping career.
Earn grapples with racial issues, class discrimination, and his feeling of self throughout the 1st and second seasons. It's a comedy that will likely seem comfortable to many and utterly alien to everyone else, but one must watch it.
10. The Detour
Creator: Samantha Bee, Jason Jones
Cast: Jason Jones, Natalie Zea, Ashley Gerasimovich, Daniella Pineda
IMDb Ratings: 7.7
Rotten Tomatoes ratings: 90%
TBS' The Detour follows an average American household of 4 on a cross-country long drive until flipping the holiday narrative cliché when trash from the parents' wild histories is unearthed, and they are forced to flee from the FBI. For a family running a criminal life, they're all exceedingly uncomfortable (particularly the preteen children) and get up in many shady circumstances, resulting in a hilarious sitcom.
9. How I Met Your Mother
Creator: Carter Bays, Craig Thomas
Cast: Josh Radnor, Jason Segal, Cobie Smulders, Alyson Hannigan
IMDb Ratings: 8.4
Rotten Tomatoes ratings: 84%
It's like Friends, but also with low-key suspense flowing through all of it. Ted Mosby (Josh Radnor) seems to have a close circle of friends, a promising career, and a gorgeous NYC home, but he invests most of his day obsessing about meeting his perfect match and spends most on the Future.
Because you've already watched several installments, this holds up to repeated viewings, thanks to tonnes of in-jokes and Neil Patrick Harris' blockbuster performance as Barney Stinson. This is ideal for a long-term binge, with nine seasons of 22 min episodes.
8. King of the Hills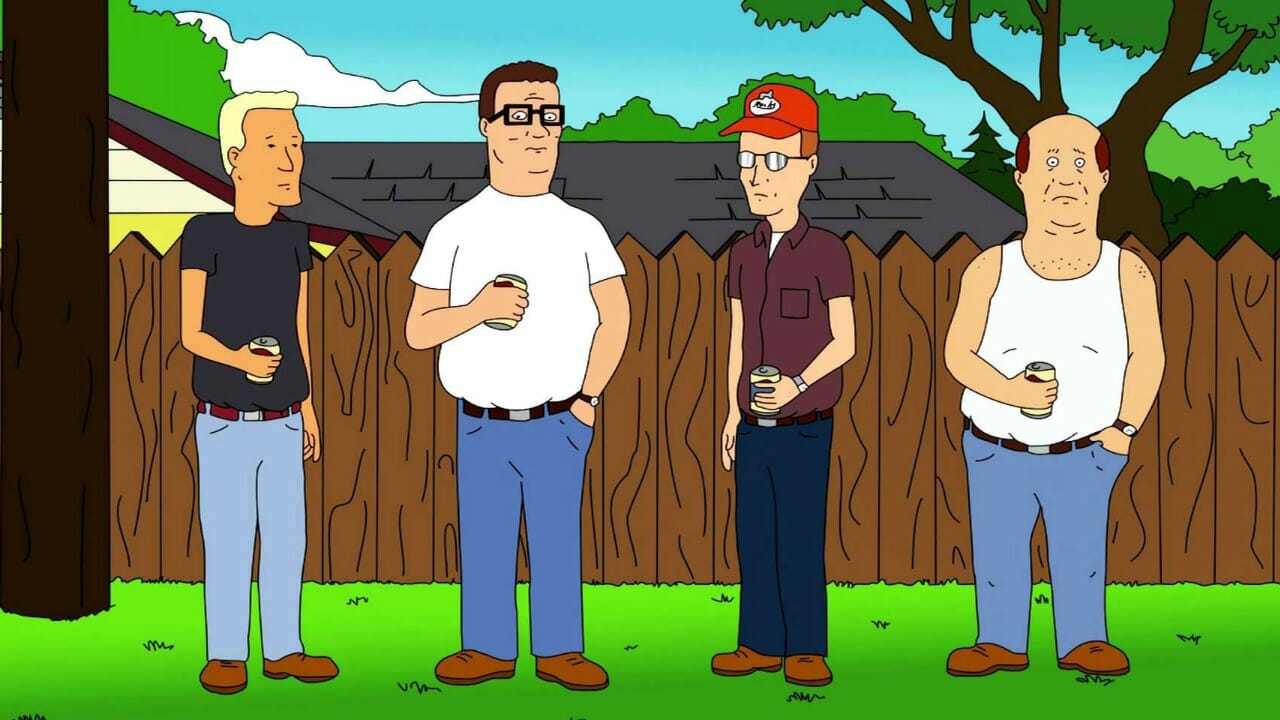 Creator: Grey Daniels, Mike Judge
Cast: Mike Judge, Kathy Najimy, Pamela Adlon, Brittany Murphy
IMDb Ratings: 7.5
Rotten Tomatoes ratings: 54%
Mike Judge's lengthy FOX show is among the most popular animated and live-action comedies of all time, with its great humor of tiny town, Bush-era Texas being among the genre's finest examples.
Everybody has a favorite role, whether it's propane salesperson Hank Hill, his separate partner Peggy, his disheartening child Bobby, or even one of his peculiar neighbors, and the series's vast number of incidents of dependable, situation-specific bits, crammed with fast instants you could have managed to miss its first moment about, creates it infinitely rewatchable.
7. Only Murders in the Building
Creator: John Hoffman, Steve Martin
Cast: Steve Martin, Martin Short, Selena Gomez, Aaron Dominguez
IMDb Ratings: 8.1
Rotten Tomatoes ratings: 100%
Martin Short and Steve Martin return for this detective satire concerning true murder mysteries podcasters. The two play apartment mates and hesitant collaborators who get together to examine a mysterious death in their building.
They enlist Gomez's role as their 3rd pal, and the connection is rather good. Gomez plays Mabel as a cynical youngster with a caustic wit that balances off Short's more significant melodramatic tendencies. Martin is simply there to make the trip more entertaining. It's a soothing watch if a series about individuals benefitting from the murder of a random person can be considered that.
6. Reservation Dogs
Creator: Sterlin Harjo, Taika Waititi
Cast: Devery Jacobs, D'Pharoah Woon- A-Tai, Lane Factor, Elva Guerra
IMDb Ratings: 8.1
Rotten Tomatoes ratings: 98%
Reservation Dogs exemplifies how far we've changed in terms of television diversity. This isn't only a scripted show involving Indigenous people done by Indigenous people on the Indigenous territory; it's also a narrative that doesn't treat its actors like ambient noise.
A tale about Native American Kids that concentrates entirely on their victories and tribulations, no matter how stupid, absurd, or minimal they may be. If you appreciate the comic tone of other series like Atlanta, you'll likely enjoy this humorous environment too.
5. Ramy
Creator: Ari Katcher, Ryan Welch, Ramy Youssef
Cast: Ramy Youssef, Amr Waked, Mohammed Amer, Dave Merheje
IMDb Ratings: 8.0
Rotten Tomatoes ratings: 96%
In this semi-autobiographical comedy-drama, humorist Ramy Youssef plays the same character, Ramy Hassan, who is a variation of oneself. Ramy traverses life in New Jersey as a member of the modern era and the Islam community.
He struggles with the limitations imposed by his faith and culture while seeking significance in much more current hobbies such as smoking, clubbing, and having relations. It's uplifting and insightful but never carries itself too literally.
4. Ugly Betty
Creator: Silvio Horta, Fernando Gaitan
Cast: America Ferrera, Eric Mabius, Tony Plana, Ana Ortiz
IMDb Ratings: 6.7
Rotten Tomatoes ratings: 75%
America Ferrera starred as the titular fashion-obsessed and braces-wearing Betty in this acclaimed comedy. Betty, who resides in a loving, poor home alongside her parents in Queens, obtains work at a flashy magazine and begins to change its snooty ruthless attitude from within.
It's sharp in its political awareness and its critiques of the fashion and style industries' impossible ideals, supporting positive body image and promoting love for yourself.
3. Freaks and Geeks
Creator: Paul Feig
Cast: Linda Cardellini, John Francis Daley, James Franco, Martin Starr
IMDb Ratings: 8.8
Rotten Tomatoes ratings: 100%
Is there a family comedy that has produced more talented people than Freaks and Geeks? For so many actors, witnessing where everything started is part of the fun of watching this show, created by Paul Feig and executive produced by Judd Apatow.
Thanks to its uncompromisingly humorous portrayal of high-school clusters in early 1980s Michigan, as seen mainly through the Weir family, Freaks and Geeks quickly gained a devoted following.
2. Younger
Creator: Darren Star
Cast: Sutton Foster, Hilary Duff, Debi Mazar, Peter Herman
IMDb Ratings: 7.9
Rotten Tomatoes ratings: 98%
This tv comedy is about a divorced, 40-year-old mom who rejuvenates her old Job in a publication by masquerading as a youth, which was invented to popular audiences on Gilmore Girls creator Amy Sherman-short-lived Palladino's Bunheads.
The hidden conspiracy plot isn't quite as absurd as Bosom Bodies. Still, it comes even close, providing Foster's iconic lead actress image and her costar Hilary Duff, a real 20-something, with plenty of humor, love, and the severe unexpected comment on age. It's a program that wraps you in a warm embrace.
1. Sienfield
Creator: Larry David, Jerry Seinfeld
Cast: Jerry Seinfeld, Julia Louis-Dreyfus, Michael Richards, Jason Alexander
IMDb Ratings: 8.9
Rotten Tomatoes ratings:89%
Seinfeld has left a global mark that very few programs can match, even though it is a comedy about nothing and is considered one of the best tv comedies.
Jerry Seinfeld combined his fears and anxieties with his stand-up performance, producing a New York environment that many of us could connect to, long before sitcoms about nervous individuals became the latest rage. Seinfeld, including its tales about daily ties and marriage, became ingrained in the national psyche like few other sitcoms.