Every movie is fantastic in its own right, but let's face it: thrillers are the finest. They combine the best aspects of each genre. A smidgeon of terror without going overboard. All the action, but with more plot. When you're done with that, have a look at our list of the top best thrillers on Netflix of all time to keep your thrills coming.
With a dash of serious drama thrown in for good measure. Because the outcomes are everything packaged into one, you'll need to pay close attention.
Many horror movies are adored. Someone loves an action movie while some are inclined toward a horror movie, but the main character here is a thriller, which everyone follows.
Netflix has a huge selection of movies to choose from, but you're in the mood for a thriller tonight. That's why we've compiled a list of the top shows on Netflix, including true crime, horror, gothic, comedy, drama, and more.
44. Berlin Syndrome (2017)
Director: Cate Shortland
Run Time: 116 minutes.
Cast: Teresa Palmer, Max Riemelt
Young Australian photojournalist Clare Havel (Teresa Palmer) is on vacation in Berlin. She is achieving her goals. enjoying the sights, falling in love with a new city, and perhaps even falling in love with Andi, a charming local who starts a passionate relationship with her.
She returns to his home for a romantic evening, but the next morning she discovers he's locked her in while leaving for work. With a creeping terror, she realizes he doesn't intend to let her out.
43. Cam (2018)
Director: Daniel Goldhaber
Run Time: 95 minutes.
Cast: Madeline Brewer, Patch Darragh, Samantha Robinson, Melora Walters, Imani Hakim
Cam is a suspenseful thriller starring Madeline Brewer as Alice, a successful cam girl determined to rise to the top of the ranks. Her ambition is going well until she logs on one day to discover that she has been replaced by a cheery doppelganger who has taken both her face and her career.
42. Apostle (2018)
Director: Gareth Evans
Run Time: 129 minutes.
Cast: Dan Stevens, Lucy Boynton, Michael Sheen, Mark Lewis Jones, Kristine Froseth
With Apostle, the horror-thriller from The Raid director Gareth Evans, who shifts his focus from heart-pounding action to stomach-churning tension, brace yourself for some bloody, brutal thrills.
As a man who infiltrates a rural cult that has taken his sister hostage and learns some deeply disturbing truths behind the utopian facade, Legion star Dan Stevens gives another high-stakes performance.
41. Oxygen (2021)
Director: Alexandre Aja
Run Time: 101 minutes.
Cast: Mélanie Laurent, Mathieu Amalric, Malik Zidi
Alexandre Aja is the director of some of the most heart-pounding, skin-crawling, relentlessly intense films of the twenty-first century, including High Tension and The Hills Have Eyes to Crawl.
With his 2021 Netflix original Oxygen, the director backs away from the horror and leans heavily on the thrills, following a woman (Mélanie Laurent) who wakes up in a cryogenic pod with no memory of who she is, how she got there, or – her biggest problem – what to do about her rapidly running out of oxygen.
40. 1922 (2017)
Director: Zak Hilditch
Runtime: 101 minutes.
Cast: Thomas Jane, Neal McDonough, Dylan Schmid, and Molly Parker
This is for when you want a real, and we do mean real, slow burner. Based on the Stephen King novella of the same name, 1922 moves slowly but intrigues you with a sense of foreboding doom. The viewer feels a great sense of fear despite the film's lack of excessive gore.
The farmer Wilfred "Wilf" James (Thomas Jane), who decides to murder his wife Arlette (Molly Parker), serves as both the story's narrator and its central character.
39. The Platform (2020)
Director: Galder Gaztelu-Urrutia
Run Time: 94 minutes.
Cast: Iván Massagué, Antonia San Juan, Zorion Eguileor, Emilio Buale, Alexandra Masangkay
The Platform, a fantastic high-concept thriller that blurs genre lines, is set inside the walls of an impossibly tall building where residents either feast or go hungry depending on which floor they're on.
38. Operation Mincemeat (2022)
Director: John Madden
Run Time: 128 minutes.
Cast: Colin Firth, Kelly Macdonald, Matthew Macfadyen, Penelope Wilton
Operation Mincemeat, a gripping historical war drama based on actual events, tells the story of one of the most daring lies that helped the Allies win World War II. Colin Firth and Matthew Macfadyen play two intelligence agents who devise a plan to use a dead body to draw attention away from the Allies' attack on Sicily in the motion picture.
37. Spiderhead (2022)
Director: Joseph Kosinski
Runtime: 107 minutes
Cast: Chris Hemsworth, Miles Teller, Jurnee Smollett, Mark Paguio
With Top Gun: Maverick, director Joseph Kosinski made quite the impression in 2022, but his Netflix thriller Spiderhead is just as compelling.
Chris Hemsworth plays a mysterious scientist conducting chemical tests on the inmates in the movie, which is set in a private research facility/prison. One of the prisoners, played by Miles Teller, starts to wonder why they are being used in these experiments.
36. The Pale Blue Eye (2022)
Director: Scott Cooper
Runtime: 128 minutes
Cast: Christian Bale, Harry Melling, Gillian Anderson, Lucy Boynton, Toby Jones
Without the contributions of the great American author Edgar Allan Poe, the mystery and thriller genres would be significantly worse off. The Pale Blue Eye, on the other hand, tells a fictional detective story that just so happens to take place during the unhappy years that Poe spent at the United States Military Academy in West Point, New York (though it is adapted from the novel of the same name by Louis Bayard).
The story of this period piece, which combines mystery and horror elements, begins when a cadet at the academy is discovered hanging from a tree.
35. The Girl With the Dragon Tattoo
Director: David Fincher
Writer: Steven Zaillian
Cast: Daniel Craig, Rooney Mara
Year: 2011
Runtime: 158 mins
Rotten Tomatoes Score: 86%
Streaming Platform: Netflix
The brutal Millennium series by Steve Larson introduced a wider audience to goth hacker Lisbeth Slander and the delights and pain and the horrors of a very specific regional style. Given the book's appeal and the successful Swedish adaptation in 2009, it seemed natural for the filmmakers to take the leap and make an English-language "Girl" directed by David Fincher.
Wonderful acting is done by Daniel Craig and another star cast.
34. Gerald's Game
Director: Mike Flanagan
Writer: Mike Flanagan
Cast: Carla Gugino, Bruce Greenwood
Year: 2017
Runtime: 103 mins
Rotten Tomatoes Score: 91%
Streaming Platform: Netflix
Stephen King's adaptation of Gerald's game brings big shocks to a small place. The film follows Jessie Burlingame's painful battle to find her way out to a hotel after a horrific robbery in the 1970s and 80s. It is a trap—this is it!
33. Uncut Gems
Director: Josh Safdie
Writer: Josh Safdie
Cast: Adam Sandler, Lakeith Stanfield
Year: 2019
Runtime: 134 mins
Rotten Tomatoes Score: 92%
Streaming Platform: Netflix
Adam Sandler has sadly lost an Academy-nominated film. Hell, it'd be a victory to win. The often-criticized big star has his best appearance to date in the riveting crime drama between the actors Ben Safdie and Josh Safdies about a piece of jewelry that is gambling on his farm.
Adele Da, no wait, Idina Menzel gave an amazing bolstering turn. Uncut gems are a thrill that may cause nervous breakdowns. In essence, it's about addiction. Adam Sandler did a great job. What are some good films about alcoholism?
32. 'Bird Box'
Director: Susanne Bier
Writer: Eric Heisserer
Cast: Sandra Bullock, Trevante Rhodes
Year: 2018
Runtime: 124 mins
Rotten Tomatoes Score: 64%
Streaming Platform: Netflix
Some original Netflix series enter the streaming platform with a bit of excitement, but they don't quite do well with Bird Box. Sandra Bullock plays Malorie Hayes whose husband survived an apocalypse that killed hundreds of people worldwide.
After receiving the stories of survivors Malorie and the children embark on a trip to this refuge but a small problem exists in order to avoid the suicidal urge one must wear a blindfold and make the trip.
31. The Beguiled
Director: Sofia Coppola
Writer: Grimes Grice
Cast: Colin Farrell, Nicole Kidman
Year: 2017
Runtime: 94 minutes
Rotten Tomatoes Score: 78%
Streaming Platform: Netflix
Sofia Coppola's adaptation of Clint Eastwood-Geraldine Page's 1971 drama returns for Farnsworth Seminary. This is an oasis for aspiring girls who can avoid corruption and corruption during the Civil War.
A hidden hideaway in Virginia's misted woods, Miss Farnsworth's followers (Nicole Kidman) have a regimenting existence and this strain of repressive measures eventually implodes after John McBruce arrives. The frightened Farnsworth is the daughter of the slain soldiers who catches his appetite with carnal rage.
30. Stowaway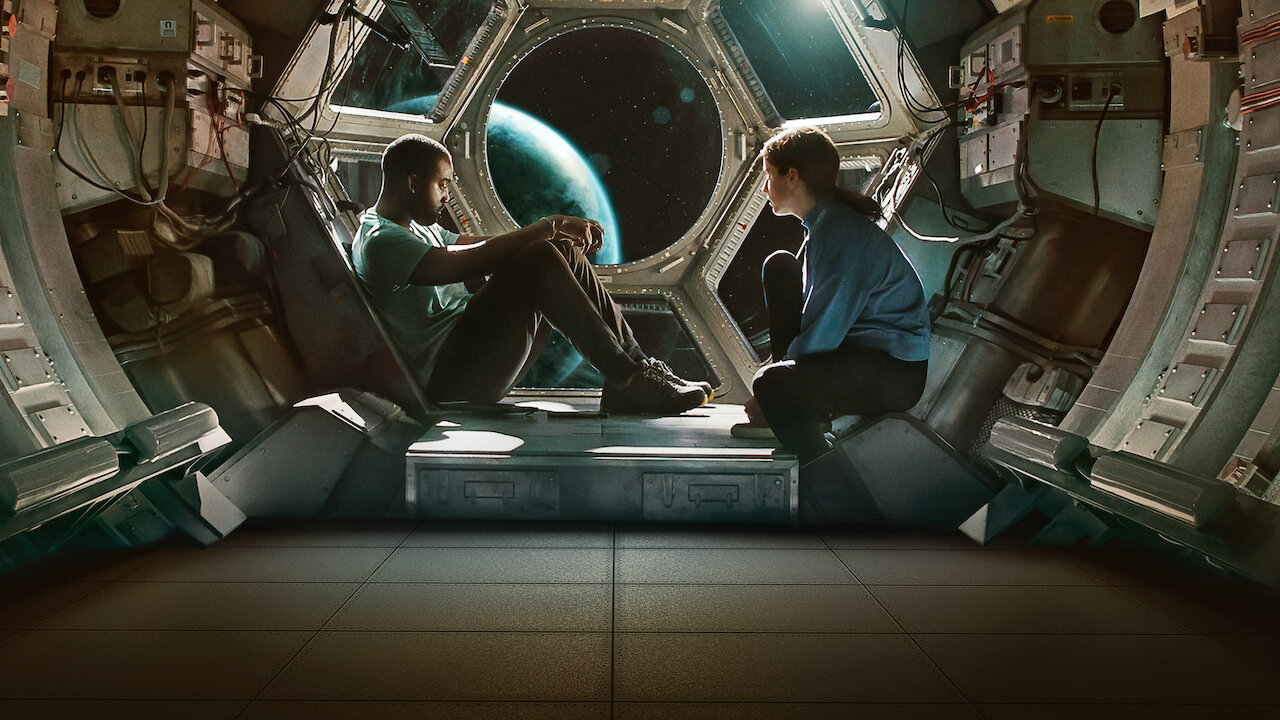 Director: Joe Penna
Writer:  Joe Penna
Cast: Anna Kendrick, Daniel Dae Kim
Year: 2021
Runtime: 117m
Rotten Tomatoes Score: 76%
Streaming Platform: Netflix
The sci-fi-meets-thriller sub-genre has garnered considerable attention in the previous decade, from Gravity to Passengers. Stowaway, fresh addition to the fold, pays homage to the genre's close-quarters symbology while offering its own set of delights.
Our plot follows a three-person team on a mission to Mars, the trio uncovers a fourth passenger shortly after takeoff, an entity that poses a threat to the 4 spatially humanity. Stowaway relies on the acting gravity of its primary cast and a crisp script to deliver a familiar yet fascinating narrative of actions and decisions when faced with life-or-death decisions.
Penna and Morrison come back with a relatively greater version of the same premise: "Stowaway" is a sparse space survival thriller about four individuals on a fatal voyage to Mars. (Despite the fact that "The Arctic" was released first, this is the duo's debut feature script.) It's a fresh spin on a classic subgenre with a great cast, but somehow the slow burn might be a little too sluggish this time.
29. Fever Dream 
Director: Claudia Llosa
Writer: Claudia Llosa
Cast: María Valverde, Guillermo Pfening
Year: 2021
Runtime: 93mins
Rotten Tomatoes Score: 70%
Streaming Platform: Netflix
Fever Dream is a mesmerizing version of the same-named Samantha Schweblin novel about two young moms who are drawn to each other in emotionally conscious ways when their children become victims of strange poisoning.
The movie offers a bold multi-faceted approach to some of Argentina's environmental problems, generating an overbearingly spooky tone as the fates of numerous characters become inextricably connected.
In co-adapting Samanta Schweblin's novella also with the author, director Claudia Llosa ("Aloft") gets into fundamental and specific concerns that are always absolutely identifiable. It's about parents' fears that their children will transform into someone they don't recognize, as well as the hazards and pollutants that modern business is continuously pushing into the environment.
While the narrative is frequently used to cover up poor writing, Llosa and Schweblin expertly intertwine it all through "Fever Dream," deciding to put the viewers on alert all the while increasing the performance to track a wonderful story that, by necessity, swings back and forth between two in reality.
28. Extraction 
Director: Sam Hargrave
Writer: Sam Hargrave
Cast: Chris Hemsworth, Rudhraksh Jaiswal
Year: 2020
Runtime: 116 mins
Rotten Tomatoes Score: 67%
Streaming Platform: Netflix
Extraction depicts Chris Hemsworth as Tyler Rake, a clever Australian mercenary, without his superhero cape in favor of gritty militant threads. Tyler's dive into hostile terrain, hired to retrieve the abducted son of even a Mumbai criminal mastermind, quickly shows to be much more than a male soldier bargained for.
Extraction is an octane-charged journey into the familiar mixture of the action-meets-thriller sub-genre, packed with electric action moments and a solid performance from Hemsworth.
"Extraction" is based on a visual novel authored by "Avengers: Endgame" co-director Joe Russo and is now being developed as a starring drive for Thor himself, Chris Hemsworth. Hemsworth plays Tyler Rake, a superhuman mercenary for hire who lacks his blonde curls, his enormous weapon, and his sense of humor.
With a namesake like that, you can guarantee your last dollar that Tyler will use the garden instruments that bear his name to take out a baddie at some point throughout the film's 116-minute length.
It's a brutal assassination, seen through the perspective of several of the dozens of disposable extras. This grotesqueness exemplifies how harsh the R-rating on this Netflix broadcast will be; skulls are mistreated, fractured bones protrude, and corpses are mutilated.
27. The Ice Road 
Director: Jonathan Hensleigh
Writer: Jonathan Hensleigh
Cast: Liam Neeson, Marcus Thomas
Year: 2021
Runtime: 103 mins
Rotten Tomatoes Score: 43%
Streaming Platform: Netflix
Mike, a semi-truck driver, is played by Liam Neeson, a thriller veteran. He must travel his eighteen-wheeler throughout the harsh Canadian alpine tundra, across frozen waterways, and through a terrible blizzard to save a crew of diamond trapped miners within their working quarters after a collapse.
Mike and his standby team, however, are in for a lot more than they planned for as Mother Nature takes over. The Ice Road doesn't try to innovate the action-thriller, but it does deliver plenty of gravity in the shape of big speech, large effects, and huge locations, much like a majority of Liam Neeson's cinematic adventures.
Variable CGI work occasionally detracts from the overabundance of thrills, but "The Ice Road" is performed in a firmly professional, if not very stylish or imaginative, manner.
Neeson (who, at the age of 70, may be the earliest known action hero still in his economic prime) is good as usual, albeit less angst-ridden and less of a single lead than many other recent movies. Thomas, Midthunder, Walker, and Fishburne, the other main characters, are all fine within their roles.
Max Aruj's thunderous orchestral score is precisely what you'd expect, and the score is rounded off with some testimony to the formulaic banality that plagues today's major country music stars.
Read More: The Best Action Movies on Netflix To Watch Right Now
26. Synchronic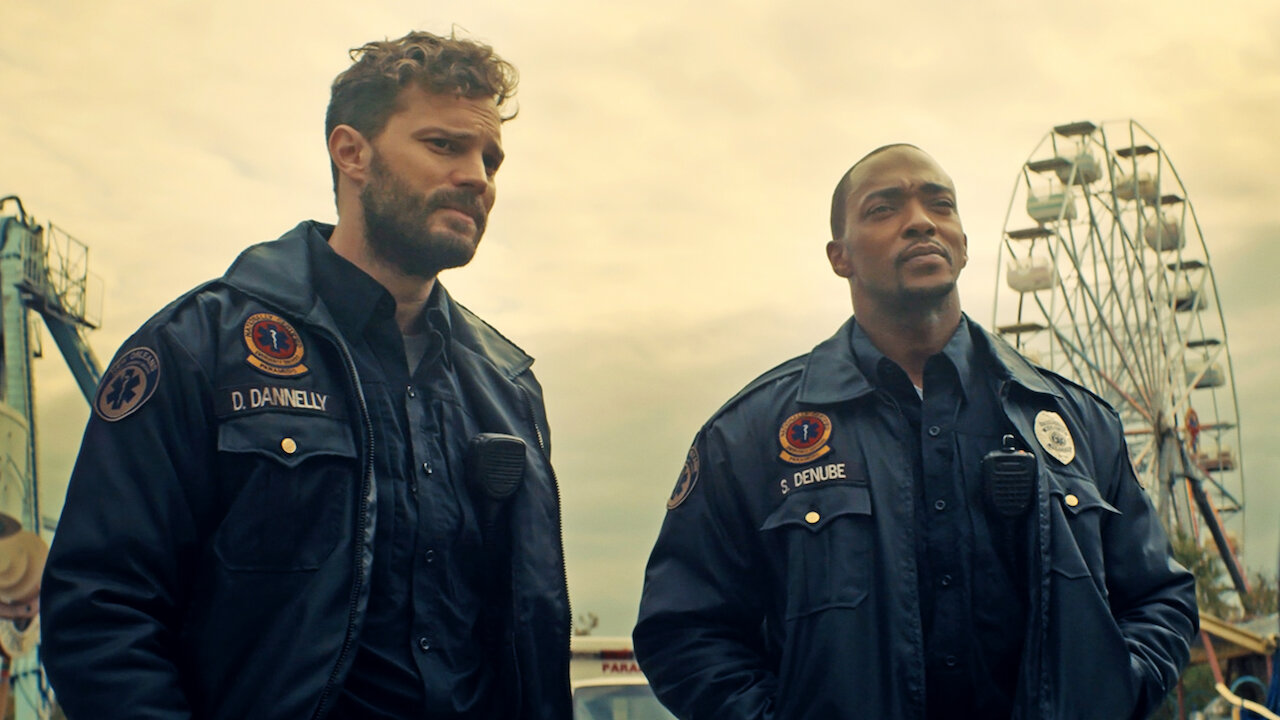 Director: Aaron Moorhead
Writer: Aaron Moorhead
Cast: Anthony Mackie, Jamie Dornan
Year: 2020
Runtime: 101 mins
Rotten Tomatoes Score: 64%
Streaming Platform: Netflix
One of the highest accolades that can be made to Justin Benson with Aaron Moorhead's filmmaking team is that their films are more engaging when you don't know anything about them. Starting with such a statement, one would wonder why anyone would bother to read this review. Maybe you don't need to; maybe you should simply watch "Synchronic," their most recent one.
This narrative about heightened vision, relativity, time, luck, and fate isn't perfect. It takes an excessive amount of time to build up its concept. It doesn't go as far into the minds of its two compelling lead characters (a pair of New Orleans ambulances portrayed by Anthony Mackie & Jamie Dornan who are investigating a succession of heinous drug-related killings) as it keeps promising.
And the film's climactic act of courage isn't quite as magnificent as it should be since the backstory of the important character has been conveyed to us without allowing us to experience it from the inside. Everyone should watch this.
25. Forgotten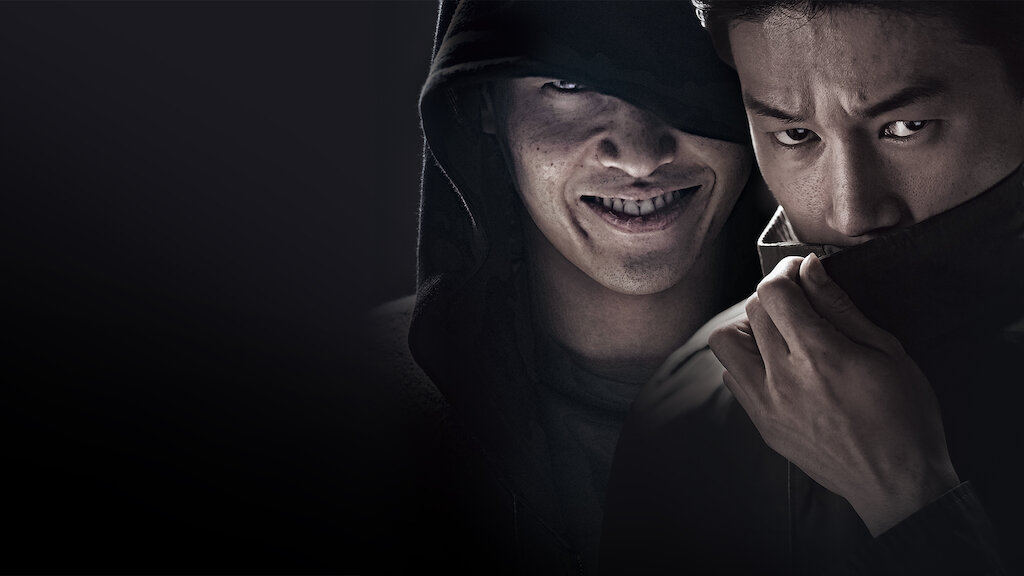 Director: Jang Hang-jun
Writer: Jang Hang-jun
Cast: Kang Ha-neul, Kim Moo-yul
Year: 2017
Runtime: 108 mins
Rotten Tomatoes Score: n/a
Streaming Platform: Netflix
Director Jang Hang-jun returned to cinema in 2017 with "Forgotten," a compelling supernatural thriller about just the life behind a guy named Ji-Seok, after a decade of sticking to television.
The film boasts a well-executed, methodically unraveling plot that was released abroad via Netflix despite flirting with triumph at the Korean blockbuster. Furthermore, rather than simply offering a wide picture of the protagonist's psychology, the film's storyline integrates a genuine feeling of mystery and perplexity. This is a fascinating film that is more than simply a paint-by-numbers look at how experiences in life can drastically change a person.
Jin-Seok (Kang Ha-neul) and his parents, as well as an older brother, had recently relocated to a new place, which is rather unusual. While there appears to be nothing out of the norm, Jin-Seok does not feel at ease beneath the new roof. This is made worse when his sibling is kidnapped and only returns after nearly three weeks.
Jin-Seok sees how his entire nuclear family is acting strangely after his sibling reappears. Then they broke the news to him that it wasn't 1997, but 2017. What the hell is going on? Forgotten is a feast for the eyes set against an intriguing and intricate narrative. It's a polished entry inside the South Korean intervention canon.
24. Coming Home in the Dark 
Director: James Ashcroft
Writer: James Ashcroft
Cast: Daniel Gillies, Erik Thomson
Year: 2021
Runtime: 93 mins
Rotten Tomatoes Score: 92%
Streaming Platform: Netflix
"Coming Home in the Dark" appears to be yet another entry in the subgenre of horror films in which spoiled city dwellers venture out into the countryside to be tormented by locals. But, while it sticks to that formula for a time, New Zealand movie director James Ashcroft's debut feature gradually unveils another tale layer that twists our sympathies.
Throughout, the core predicament's vicious intensity tightens the thumbscrews just on the viewer, raising issues about how far a film may go to make people uneasy and afraid before it becomes abuse masquerading as somewhat rare.
It's impossible to deny the directing and acting ability on exhibit. In big-budget action as well as horror films, you can expect to see all the names of editor Annie Collins and filmmaker Matt Henley, as well as Gillies playing verbose, nasty bad guy parts if he wants to go that path.
Despite this, "Coming Home in the Dark" sticks in the mind as a compelling squandered opportunity at worst, and a promise of eternal classics at best, even if each viewer's mileage varies. It's a shaved-edged business card.
23. Sentinelle 
Director: Julien Leclercq
Writer: Julien Leclercq
Cast: Marilyn Lima, Michel Nabokoff
Year: 2020
Runtime: 80 mins
Rotten Tomatoes Score: 70%
Streaming Platform: Netflix
There are a lot of revenge thrillers out there, so what sets Sentinelle apart from the rest? To begin with, it's absolutely unyielding. The story involves Klara (Olga Kurylenko), a former soldier who returns home after a terrifying close encounter in combat.
The woman's anguish is heightened when she discovers a web of criminal activity that might lead to her sister's death. Klara takes matters into her own hands, employing her weapons expertise and brains to track out the potential assassins. Sentinelle, as previously stated, is a hard-hitting action thriller that comes in under 90 minutes.
It sadly tries to step out of the shadow imposed by those films, which have recently given us some truly imaginative vengeance thrillers. Sentinelle isn't a horrible movie; it's a fast-paced thriller doing what it needed to do and loses control quickly. Unfortunately, it too departs without fanfare or a lasting impression on its audience.
22. Rust Creek 
Director: Jen McGowan
Writer:  Jen McGowan
Cast: Jay Paulson, Sean O'Bryan
Year: 108 mins
Rotten Tomatoes Score: 85%
Streaming Platform: Netflix
Sawyer Scott, an ambitious university student who accepts a job interview sometime before Thanksgiving, is played by Hermione Corfield in Rust Creek. Sawyer gets lost there in Appalachian woodland after deciding to avoid the freeway in favor of a path with less commuter traffic.
A couple of brothers track the woman through into the bitter-cold woodlands after she observes something no one was supposed to see. Rust Creek is obvious proof that you can do a lot with maybe a little – precisely, the financing for a film. It's a frugal effort with something like a tight tale and an impressive tone.
We've all had that feeling of dread when a film's setup isn't quite right. The majority of individuals either change their Netflix preferences or criticize their poor VOD selection and seek out another film to watch.
Critics, on the other hand, had a different reaction, something along the lines of "Oh no, again 80 minutes of this?" The opening twenty minutes of "Rust Creek" put this critic in a bad mood, as he was worried not about what would transpire to the film's protagonist, but about how long the very next hour would feel.
What's most intriguing about director Jen McGowan's picture is how much she manages to save it from that horrible first act, even if she can't quite bring it back to a point where it's worth recommending, owing to a significant problem.
21. Army of Thieves 
Director: Matthias Schweighöfer
Writer:  Matthias Schweighöfer
Cast: Nathalie Emmanuel, Ruby O. Fee
Year: 2021
Runtime: 127 mins
Rotten Tomatoes Score: 71%
Streaming Platform: Netflix
Army of Thieves was co-written by Matthias Schweighöfer as well as Zack Synder, and filmed by Schweighöfer. It serves as a precursor to Synder's adrenaline-pumping Army of the Dead.
Dieter (Matthias Schweighöfer), posing as Sebastian, a safecracking specialist from Potsdam, is the protagonist of our story. Sebastian travels into the city when one of his safecracking educational YouTube videos attracts the attention of a mysterious viewer, and he is recruited to join an elite bank robbery led by Gwendoline (Natalie Emmanuel).
The gang of criminals devises a scheme to break into a series of unbreakable safes across Europe. Thieves rise on its own two feet as a superb extension of something like the Army universe, thanks to outstanding performances and thrilling set-pieces.
20. The Hateful Eight 
Director: Quentin Tarantino
Writer: Quentin Tarantino
Cast: Kurt Russell, Jennifer Jason Leigh
Year: 2015
Runtime: 188 mins
Rotten Tomatoes Score: 74%
Streaming Platform: Netflix
A stagecoach transporting a hodgepodge of hard-to-trust law enforcers, crime lords, and criminals' lands at Minnie's Haberdashery, an isolated enclave already home to its own collection of enigmatic lodgers, when a fierce snowstorm descends on post-Civil Military conflict Wyoming. The powers of good versus bad are locked in a cooking pot as the snow begins to fall.
Personalities conflict and lives are tested, all as some of the residents' true motives come to light. The Hateful Eight is a near as possible siege thriller in the vein of John Carpenter's The Thing, and it's a spiritual successor to Django Unchained (a noted inspiration for the film).
The film, set throughout the post-Civil War period, puts a bunch of criminals against a group of brutally violent lawmen in a snow-covered Wyoming cabin. Tarantino takes his time putting together his main cast.
The film is full of funny and strange surprises, not just plot twists and character revelations, but also what could be described as "formal violations," which have "The Hateful Eight" appear more artistic than classical.
This is a director who commissions Ennio Morricone, the Belch and belch of spaghetti Westerns, to compose an original score for a film that isn't a typical sumptuous revenge Western regarding characters' partnerships to the land they're currently fighting to claim, and then ladles something on a film that isn't a typical scrumptious vengeance Western about character types' friendships to the land they're currently fighting to claim.
19. The Guilty
Director: Antoine Fuqua
Writer: Antoine Fuqua
Cast: Ethan Hawke, Riley Keough
Year: 2021
Runtime: 91 mins
Rotten Tomatoes Score: 73%
Streaming Platform: Netflix
Officer Joe Baylor (Jake Gyllenhaal) of the Los Angeles Police Department works the night shift for 9-1-1 dispatching. Joe obtains a call from a woman alleging to have been kidnapped while awaiting a court appearance for an apparently unknown incident that took place months ago.
As Joe does whatever he can to aid his kidnapped caller, it becomes evident that this one call might have something to do with Joe's past than he realizes.
The Guilty is a fist-clenching thriller anchored by Gyllenhaal's enthralling lead performance. It may not be as good as the original Danish film from 2018, but the talent onstage and remotely comparable photography are indisputably engrossing.
Finally, the storyline of 's "The Guilty" is guided by the maxim "If it ain't broke, don't fix it." To just be fair, scriptwriter Nic Pizzolatto ("True Detective") does add a few musical notes of discourse on American policing and unintelligent maleness that slightly differentiate his take narratively, and Jake Gyllenhaal delivers as expected, attempting to prove once again that he's is among the most constant actors alive.
18. Level Sixteen 
Director: Danishka Esterhazy
Writer: Danishka Esterhazy
Cast: Celina Martin, Peter Outerbridge
Year: 2018
Runtime: 102 mins
Rotten Tomatoes Score: 83%
Streaming Platform: Netflix
Educators in a dystopian primary level of education ladies prepare their students for life outside the institution's walls. Vivien (Katie Douglas) and Sophia (Celina Martin) are two individuals who live on the facility's level 16, which is the final phase before discharge. However, as their deadline approaches, the girls realize that the violent organization in which they've spent their whole lives may have premature preparations for those imprisoned in its cages.
Level 16 is a sci-fi surprise that will keep you wondering, finally unfurling into third-act anarchy and craziness. It's a captivating blend of genre themes, with bits of Suspiria and Also the Stepford Wives thrown here and there.
Aside from social critique and adolescent difficulties (conformity and the desire to fit in or integrate into), the Science Fantasy aspect is there. With its content, as well as the way it is produced and where it plays, this is aimed at a broader audience. It could have been seen as a work of emancipation. With the facts in hand, everything is solid.
17. In the Shadow of the Moon
Director: Jim Mickle
Writer: Jim Mickle
Cast: Cleopatra Coleman, Michael C. Hall
Year: 2019
Runtime: 115 mins
Rotten Tomatoes Score: 58%
Streaming Platform: Netflix
Director Jim Mickle has a history of balancing various genres and attitudes in films like "We Are What We Are" and "Cold in July," but he falls backward in this one, thanks in large part to a boring performance at the center of the storm.
A strong anchor in the lead character is required for a strange film like this to maintain its human connection, and Boyd Holbrook simply lacks the energy to do so. It's a curiously dull, unengaging portrayal that falls short of the piece's aspirations. It is a psychological thriller.
This is a perfect example of a film that loses interest as we address almost all of its issues, but that would have worked a lot better if it didn't really feel there is a need to cross every 'I' and dot each 'T.' We pieced together the majority of the secrets in "In the Shadow of the Moon" before Lockhart, which saps the lower portion of the thriller's intensity.
16. Nocturnal Animals 
Director: Tom Ford
Writer: Tom Ford
Cast: Jake Gyllenhaal, Aaron Taylor-Johnson
Year: 2016
Runtime: 116 mins
Rotten Tomatoes Score: 74%
Streaming Platform: Netflix
Susan Morrow, an artwork curator, assessment for learning her ex-latest partner's novel, Nocturnal Animals, as soon as she receives the manuscript. We watch the text unfold onscreen as Susan unwraps the novel.
In the narrative, a schoolteacher (Jake Gyllenhaal), as well as his household, has a terrifying encounter with a gang of criminals on a secluded country road, pushing the patriarch down a convoluted path of vengeance.
Susan finds that various incidents in the book resemble major occasions from her relationship with Edward (also portrayed by Gyllenhaal), her novelistic ex, the more she reads. Nocturnal Animals is a suspense-filled contemporary noir with great performances that you can't afford to miss.
The film's final scene is designed to have audiences chatting excitedly as they exit the cinema and that for a surprisingly long time, and my immediate take away from it is a concern: why didn't it affect me more strongly?
However, this is a film that argues that not establishing a powerful reaction to anything linked to the film is a means of having a big reaction to something relevant to the film.
Read More: The Best Movies on Netflix Right Now
15. Creep
Director: Patrick Brice
Writer: Patrick Brice
Cast: Patrick Brice, Katie Aselton
Year: 2014
Runtime: 82 mins
Rotten Tomatoes Score: 90%
Streaming Platform: Netflix
When shoestring budget video production company Aaron (Patrick Brice) acknowledges a paying job from a strange new client, his visit to the man's hilly and mountainous home quickly devolves into a baffling hellish experience when the house owner, Josef (Mark Duplass), claims to have been posting a documentary for his innocent fetus before dying of a brain tumor.
That's what Josef needs Aaron to believe, at a minimum. The truth is far eviler, as the audience will find. Creep feels like a short picture, yet it's full of suspense and mis directions as Josef's motives get progressively hazy.
"Creep" sets the expectation that nothing is as it seems straight from the beginning. Aaron comes portrayed as completely disingenuous, if not plain foolish, even before he begins filming Josef's monologues, merely by consenting to spend a full day alone with the much foreigner outside a cabin in a lonely mountain hamlet.
Around the halfway point, there's a completely predictable reveal of dishonesty. Or when something else occurs, followed by a series of other, far more surprising events. A good thriller to watch.
14. Gunpowder Milkshake 
Director: Navot Papushado
Writer: Navot Papushado
Cast: Lena Headey, Chloe Coleman
Year: 2021
Runtime: 114 mins
Rotten Tomatoes Score: 57%
Streaming Platform: Netflix
Karen Gillan plays Sam, a slightly elevated killer for an underworld organization known as The Firm, in this thrilling adventure film. Sam was orphaned by her mom (Lena Headey), a professional hitman, when she was a child, reinforcing her cold-blooded inclinations.
Sam is required to re her devotion to the organization that supports her livelihood as well as the life of an unsuspecting 8-year-old child in the aftermath of a botched hit (Chloe Coleman). Gunpowder Milkshake is a dramatic picture from start to finish, with a fascinating subject, superb actors, and top-notch cinematography.
"Gunpowder Milkshake," directed by Navot Papushado, is half an adventure story, part mother-daughter drama, and it adheres to traditional and sometimes humorous notes. Even when a portrayal falters or a line of speech rings false, he builds a world that has become so odd, both physically and in terms of how it does not really work, that it just doesn't ruin the movie.
However, because of the film's high level of spectacle, which is achieved through eye-catching art direction and visual flair, the movie's vibrant colors, and bullets can overwhelm the star-studded cast. A movie to watch which has very strong performances.
13. The Vault 
Director:  Jaume Balagueró
Writer: Jaume Balagueró
Cast:  Freddie Highmore, Astrid Bergès-Frisbey
Year:  2021
Runtime:  118 mins
Rotten Tomatoes Score: 51%
Streaming Platform: Netflix
Thom, a successful engineer who stumbles into some intoxicating intel, is played by Freddie Highmore in The Vault. When Thom and his crew learn of a hidden vast collection beneath The Financial institution of Spain, they devise a cunning plan to sneak into the property and steal the wealth while the rest of the country is distracted by Spain's World Cup Final.
The Vault hits in all points that a robbery thriller can make it a fantastic viewing, thanks to energetic talents from its primary cast and undergirded by some great set pieces and distinctive locations. A wonderful movie to watch.
12. Hold the Dark 
Director:  Macon Blair
Writer: Macon Blair
Cast: Jeffrey Wright, Alexander Skarsgård
Year: 2018
Runtime: TV-MA
Rotten Tomatoes Score: 71%
Streaming Platform: Netflix
Jeremy Saulnier returns to the great outback of Alaska for something like a dramatization of William Giraldi's Hold the Dark, his follow-up to the ultra-violent Green Room. Russell Core, played by Jeffrey Wright, is a wolf-tracker employed by Medora Slone (Riley Keough), a woman concerned that a group of savage wolves kidnapped her infant son. Medora's husband, Vernon (Alexander Skarsgard), returns home from Iraq as Russell commences his investigation.
As Russell continues to unearth more than he intended for in the unforgiving arctic, Vernon, troubled by the atrocities of frontline fighting, begins an all-out spiral into madness. With his greatest budget yet, indie legend Jeremy Saulnier creates a bleak reinterpretation of Giraldi's already dismal prose, complete with massive chase scenes as well as a creepy soundtrack.
11. Cop Car  
Director: Jon Watts
Writer: Jon Watts
Cast: James Freedson-Jackson, Hays Wellford
Year: 2015
Runtime: 86 mins
Rotten Tomatoes Score: 81%
Streaming Platform: Netflix
Travis but also Harrison (James Freedson-Jackson as well as Hays Wellford) are 2 rogue teenagers on the loose. When the guys come across an apparently abandoned police car, they decide to take it for the afternoon. What they don't realize is that the cruiser belongs to the fearsome Sheriff Kretzer (Kevin Bacon), who has several reasons for wanting it back.
The body he's keeping through its trunk is one of them. While the picture moves at a rather slow pace, there are enough surprises in store to provide for a more enjoyable viewing experience. Kevin Bacon shines as Kretzer, the bad guy on the dark side of the law who terrorizes the adolescent boys.
10. Freaks 
Director: Zach Lipovsky
Writer: Zach Lipovsky
Cast: Bruce Dern, Grace Park
Year: 2019
Runtime: 105 mins
Rotten Tomatoes Score: 88%
Streaming Platform: Netflix
Once Chloe (Lexy Kolker) decides to daydream of a world outside her four walls, her fantasies are rewarded after she discovers she possesses superhuman abilities. She is one of the millions of brilliant humans known as Abnormals, a large group of so-called freaks being hunted by the authorities.
Chloe must use her telekinesis abilities to save her home and outsmart those hunters who really want her dead after finding that her mother, assumed dead, is an Unusual herself and is being kept hostage in an underground jail. Freaks merge thriller, horror, & sci-fi themes for a strange but intriguing combination of old and new cliches, except through the views of its main heroine, the amazed Chloe.
It shouldn't be a question of whether there are simply too many movies depicting super-powered people when we think about superhero movie overload. It's more about whether a particular film adds something worthwhile—and unique—to the plethora of stories about people who delight us by performing the physically impossible, such as controlling minds, becoming invisible, or shooting into the sky.
The superpowers that make "Freaks" exceptional feel somewhat like plot devices than insightful takes on what it is to transcend physics and apply it in a livelihood situation. The biggest flaw in "Freaks" is that it isn't unique enough.
9. The Call 
Director: Lee Chung-Hyun
Writer: Lee Chung-hyun
Cast: Jeon Jong-seo, Kim Sung-ryung
Year: 2020
Runtime: 112 mins
Rotten Tomatoes Score: 100%
Streaming Platform: Netflix
We follow two timeframes in Chung-Hyun Lee's The Conversation, with a phone conversation connecting them both. Young-Sook (Jong-Seo Jun) lives in the past, while Seo-Yeon (Shin-Hye Park) lives in the contemporary. One would be a serial killer, while the other is the target of a serial killer. The Call, a strange mix of science fiction and psychological suspense, gets top marks from us for its gripping story, dark tone, committed actors, and plenty of creativity.
8. Red Dot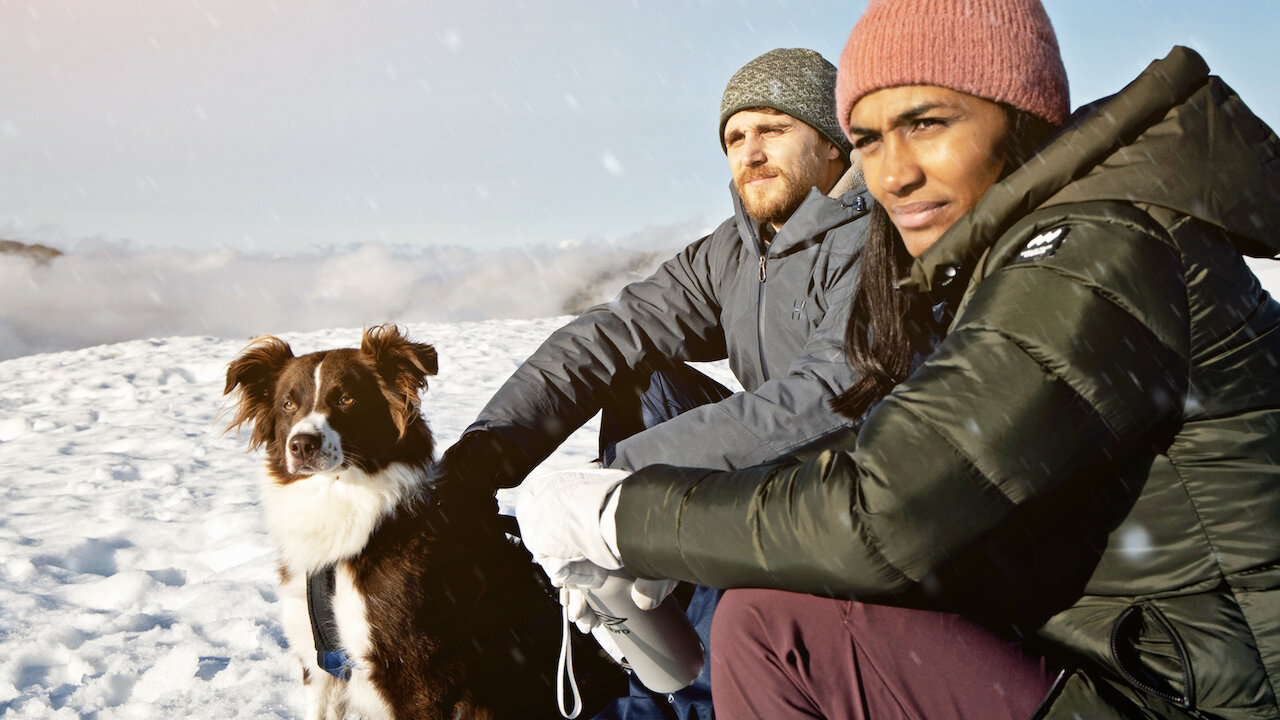 Director:  Alain Darborg
Writer: Alain Darborg
Cast: Johannes Bah Kuhnke, Nanna Blondell
Year: 2021
Runtime: TV-MA
Rotten Tomatoes Score: 70%
Streaming Platform: Netflix
A set of young newlyweds, David (Anastasios Soulis) with Nadja (Nanna Blondell), experience a hectic lifestyle of work, study, and poor communication skills. When Nadja finds out she's pregnant, she chooses to keep the news to herself until she and David go on an exciting ski trip to Sweden's far north.
An unseen adversary begins pursuing David and Nadja as they begin to lose themselves in nature's bounty. The famed red dot of something like a rifle sight accompanies the married couple's every step in the brutal winter wilderness, making it a nightmare fight for survival. Red Dot is an action-packed survival thriller that succeeds in making us feel as lost and paranoid as the film's main characters.
7. The Night Clerk 
Director: Michael Cristofer
Writer: Michael Cristofer
Cast: Ana de Armas, Helen Hunt
Year: 2020
Runtime: 90 mins
Rotten Tomatoes Score: 36%
Streaming Platform: Netflix
Tye Sheridan plays Bart Bromley, a solitary hotel worker on the autism spectrum, in The Night Clerk. Bart would become a prime perpetrator in the police inquiry after witnessing a catastrophe through surveillance cameras he installed in a spare bedroom himself.
The plot deepens even further when Bart's boss transports him to a new hotel, where he makes a new friend Andrea (Ana de Armas). As friendship and sexual sentiments develop, it becomes clear that the aforementioned tragedy has more to do with Bart than he realizes.
While the plot moves at its own speed, Sheridan, as well as de Armas, delivers strong lead performances, making this an excellent addition to your collection.
6. I Care a Lot
Director: J Blakeson
Writer: J Blakeson
Cast: Rosamund Pike, Peter Dinklage
Year: 2020
Runtime: 118 mins
Rotten Tomatoes Score: 78%
Streaming Platform: Netflix
Marla Grayson (Rosamund Pike) is a ruthless and vicious con artist from Massachusetts. Marla preys on the elderly in ways that most could never be. What is her method of operation? She and her partner, Fran (Eiza González), are court-appointed legal wards who make their fortune by legally funneling the assets of their elderly customers. That is until they meet Jennifer Peterson (Dianne Wiest), an affluent senior who has no living relatives and is the ideal target for Marla and Fran.
Jennifer just so happens to have some not-so-forgiving mob connections. As the mob draws in on Marla's daring adventures, it becomes a violent game of sharks vs. sharks. I Care a Lot is a daring film that features a brilliant performance from Pike as well as a nail-biting script.
The operation's flawless, clockwork accuracy is both astonishing and disturbing.
5. The Occupant 
Director: Àlex Pastor
Writer: Àlex Pastor
Cast: Javier Gutiérrez, Mario Casas
Year: 2020
Runtime: 103 mins
Rotten Tomatoes Score: 61%
Streaming Platform: Netflix
Javier Gutiérrez plays Javier Muoz, a high-ranking CEO who declares bankruptcy in The Occupant. As he struggles to find work, the high-earner watches as his opulent penthouse is listed for sale.
When new residents arrive, Javier, who is psychologically disturbed, becomes preoccupied with them and starts to make himself recognized in unsavory ways. In The Occupant, Gutiérrez is a standout, combining corporate greed, wisdom, and making contact with human civilization into chilling lead effectiveness that propels the film forward.
4. Velvet Buzzsaw 
Director: Dan Gilroy
Writer: Dan Gilroy
Cast: Jake Gyllenhaal, Rene Russo
Year: 2019
Runtime: 113 mins
Rotten Tomatoes Score: 61%
Streaming Platform: Netflix
The art industry is a strange place to be a part of, especially when the anguished spirits of departed artists start causing havoc on the world around them. This is the hand we're dealt with in Dan Gilroy's bizarre Velvet Buzzsaw, in which Morf Vandewalt, an unusual art critic comes into contact with Vetril Dease's possessed paintings (Alan Mandell).
The main characters are soon beset by death, amputation, and other horrible events, causing us to question where the boundary between fact and fiction is formed. Velvet Buzzsaw is a big, strange, and colorful show that you won't soon forget.
It's a strange mix of comedy and the spooky, and it sounds like the kind of mid-budget risk that only Netflix could take right now. It's a jumble, but largely pleasant, veering wildly between farce and horror, never veering into boring.
More, LA's most known and feared art critic, finds himself drifting away from his certified personal lover and toward Josephine (Zawe Ashton), who serves for Rhodora (Rene Russo), a deceitful pop star turned photographer. When a neighbor passes away, Josephine discovers an apartment full of "otherworldly" art that quickly has become the talk of the neighborhood. The bodies, on the other hand, grow in number as the buzz grows.
3. The Killing of a Sacred Deer 
Director: Yorgos Lanthimos
Writer: Yorgos Lanthimos
Cast: Nicole Kidman, Barry Keoghan
Year: 2017
Runtime: 112 mins
Rotten Tomatoes Score: 80%
Streaming Platform: Netflix
Dr. Steven Murphy (Colin Farrell) is a cardiology surgeon who lives a life that is reminiscent of the Stepford family. He has a lovely wife, two adorable kids, and a spotless home. One thing, though, is out of order. Martin (Barry Keoghan), is a parentless adolescent who seems hell-bent on intruding into the doctor's life in ever-more terrifying ways. Martin, it turns out, has very nefarious intentions. Nicole Kidman did a great job
"The Killing of a Sacred Deer" is a picture that is exciting to watch since it pushes viewers in such unique ways and feels so polished in its craftsmanship.
It's a rare film that can be simultaneously horrifying, hysterical, bizarre, and heartbreaking at the same time. It looks strong enough to be timeless, just like the Greek epic that inspired the film.
2. Piercing 
Director: Nicolas Pesce
Writer: Nicolas Pesce
Cast: Mia Wasikowska, Laia Costa
Year: 2018
Runtime: 82 mins
Rotten Tomatoes Score: 72%
Streaming Platform: Netflix
Reed is a relatively close family in search of a release valve for his fury. As a result, he chooses a prostitute. This is not a sex item. For the crime of murder. Jackie (Mia Wasikowska), a call girl as shrewd, vicious, and merciless as Reed, was not what he expected. Reed's murderous plan disintegrates in front of his eyes when the two meet, and a deadly sport of cat and mouse ensues.
Piercing is based on Ry Murakami's novel of the same name, and writer-director Nicholas Pesce makes reference to the source material. The superbly cast Abbott & Wasikowska, both versatile actors who thrive as Piercing's sad psychopaths, simply add to this vision.
1. Calibre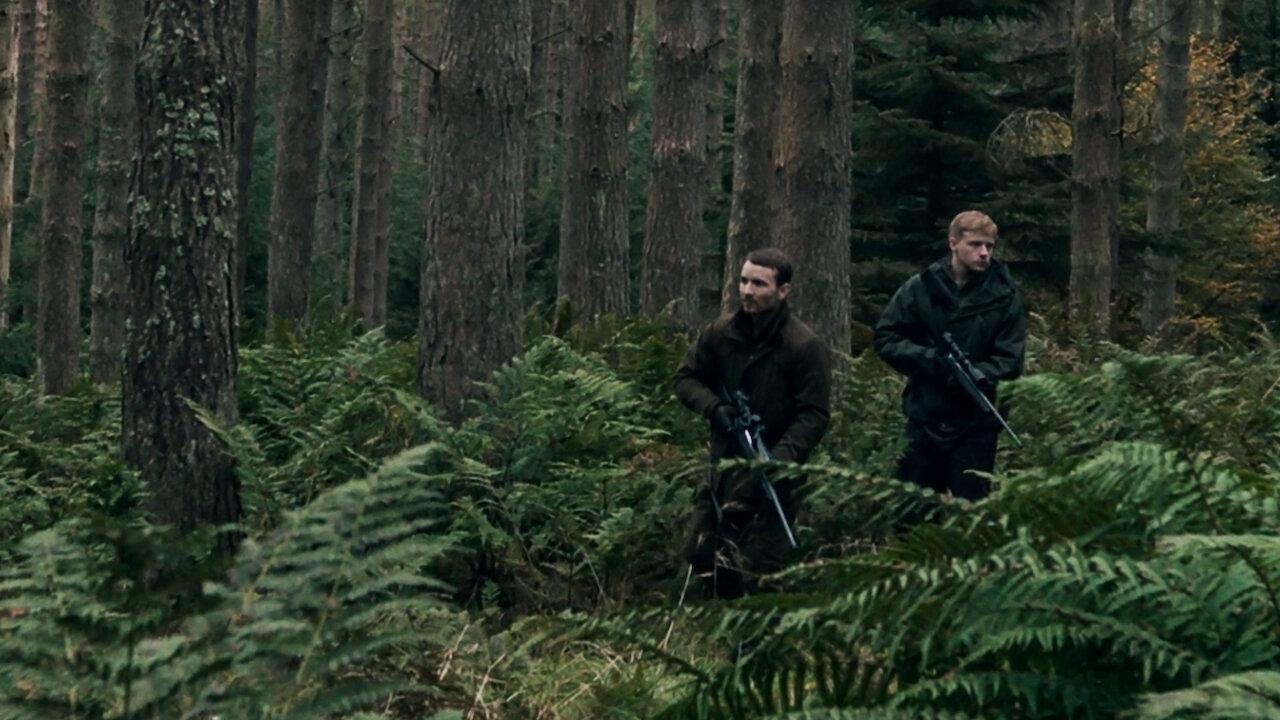 Director:  Matt Palmer
Writer: Matt Palmer
Cast: Jack Lowden, Martin McCann
Year: 2018
Runtime: TV-MA
Rotten Tomatoes Score: 95%
Streaming Platform: Netflix
Things swiftly turn violent when two longtime friends, a millionaire and his boarding school pal, go on a shooting holiday in the Scottish Highlands. The old buddies find themselves in unexpectedly frightening situations that they never planned to encounter.
The British thriller, which debuted on Netflix in the United Kingdom, is now available in the United States. It is a psychological thriller on Netflix.
Whether it's racing against time to save miners out of an ice-covered death (The Ice Road), trying to deal with sluggish idiosyncrasies of a peculiar docudrama host (Creep) a horror film maybe or maybe not, or trying to take a 9-1-1 call that might imply matters of life and death again for complainant on the other back of the journey (The Guilty), Netflix's vast array of thriller films will keep you connected to the periphery of your chair.
In reality, the only difficult task you'll have is deciding amongst hundreds of submissions. To make life easier, we've compiled the above list of all the best thriller movies on Netflix right then. So, these were the 44 best thrillers on Netflix, right? Also includes a Netflix original film.