Being a decent man is hard. Being "good" always means adhering to stricter norms, being morally superior to everyone else, taking the high road, and being held to higher standards than others. In contrast to ideal heroes or other characters, anti-heroes are best in anime and are immoral marauders and rogues who uphold only their code of ethics.
An anti-hero may be willing to kill if necessary, but they don't want to do evil or rule the world. On the other hand, an anti-villain—the actual antithesis of an anti-hero—has a good intention but is prepared to pursue it using evil.
In death note, Light Yagami, who plays the bloodthirsty "God" Kira, matches this description perfectly, and his sweet-toothed adversary L, who will break any law to pursue him, makes him the anti-hero of the tale.
In light of this, we're ranking our favorite anime anti-heroes that prove breaking the rules is way cooler than fitting in.
(20) Captain Harlock
Anime: Harlock (Space Pirate)
The protagonist of Leiji Matsumoto's legendary 1977 manga series Space Pirate, Harlock, is this anime world's austere and dapper Captain. The Captain has rarely been absent from our screens for long after being adapted into an anime series, and it's simple to see why.
The persona exudes classic cool. Only the "yo ho ho" sense of adventure is still absent. Instead, Harlock is shown as a tragic character who "fight[s] for nothing but something deep in his heart."
He is one of the greatest anti-heroes in anime and set his brand in the anime industry, which carries a lot of emotion with the audience.
(19)  Saitama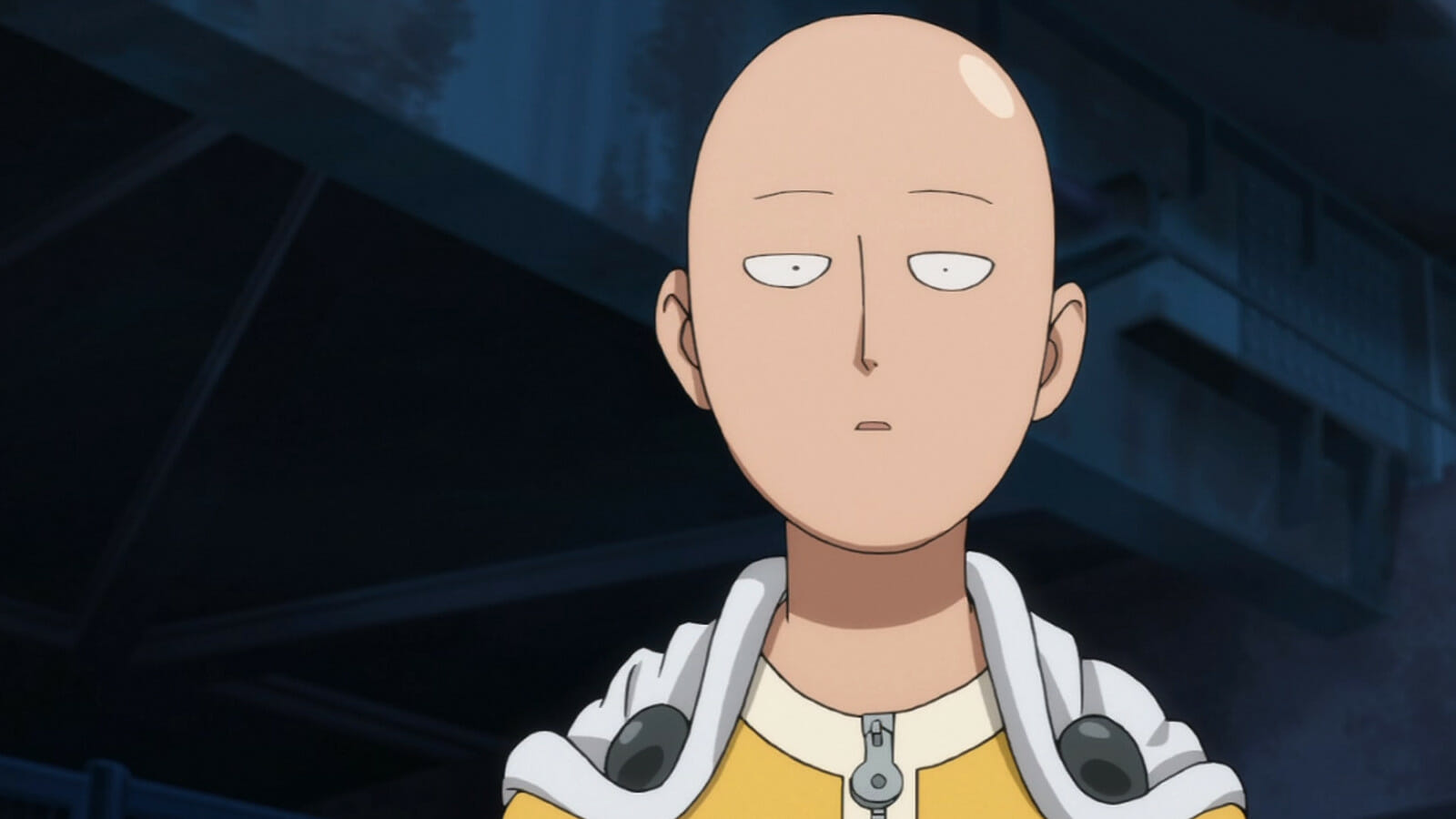 Anime: One-Punch Man
Saitama from One-Punch Man was simply a regular guy before he resolved to improve his life after being attacked by a supervillain.
Saitama lost all of his hair after performing 100 sit-ups, push-ups, squats, and runs totaling six miles daily, but he developed the incredible skill of knocking out any foe with a single punch.
One Punch Man praises and criticizes the Shonen and superhero genres in equal measure, despite Saitama's superhero attire. Although he has the correct job, he is there for the wrong reasons- thus, making him an excellent anti-hero.
(18) Mugen
Anime: Samurai Champloo
Samurai Champloo is some of the most incredible anime ever since it fuses samurai with hip-hop. And the appropriate characters are present. Jin and Mugen are unemployed warriors, but they approach their work differently. Jin is the powerful, reserved kind, whereas Mugen is chaotic and talkative.
Mugen shares many traits with Spike Spiegel because it was created by Shinichiro Wanatabe, who also makes Cowboy Bebop: colossal hair, enormous ego, and effortlessly cool. He epitomizes anti-heroes and creates a need for freshness in the story's plot.
(17) Dandy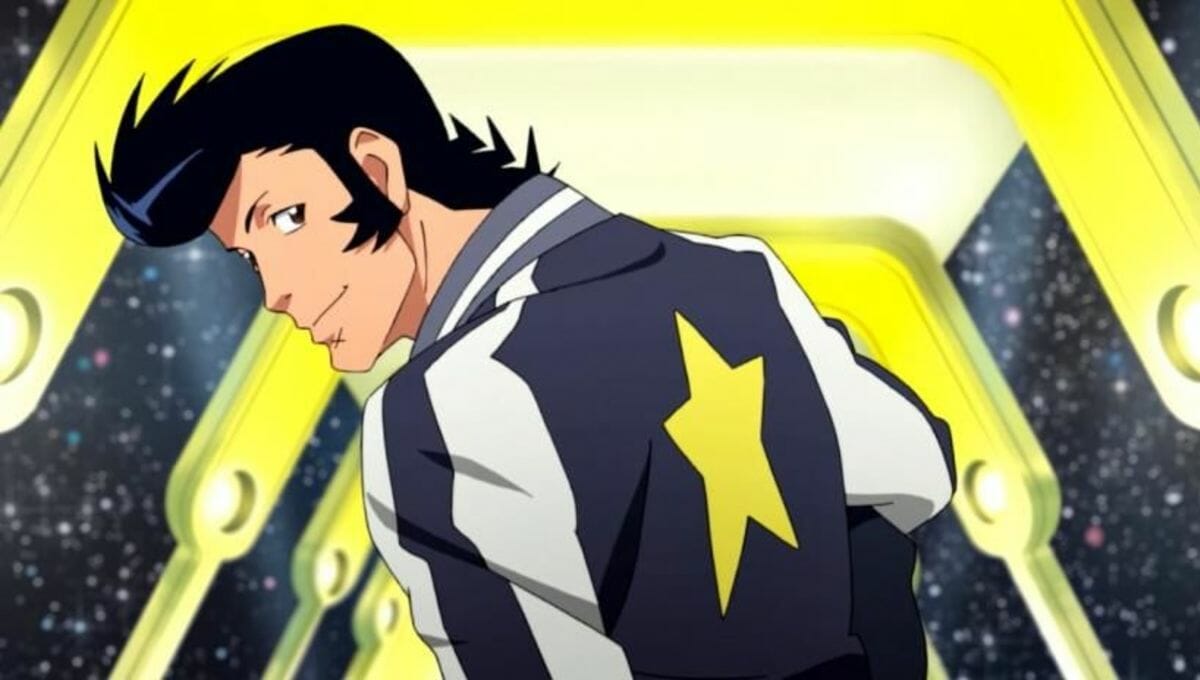 Anime: Space Dandy
In contrast to Space Dandy, a masterful parody of the genre, Cowboy Bebop and Outlaw Star are serious Space Westerns. On his spaceship, the Aloha Oe, Dandy, the program's name, hunts aliens for a living. His life's ambition is to visit every "BooBies" restaurant to take in the best of the galaxy's resources.
Dandy stresses the "anti" in "anti-hero," much like Deadpool does. Though he presents himself as a hero, he is petty, egotistical, and always seeking the easiest way to do a task rather than the most effective one.
(16) Clair Stanfield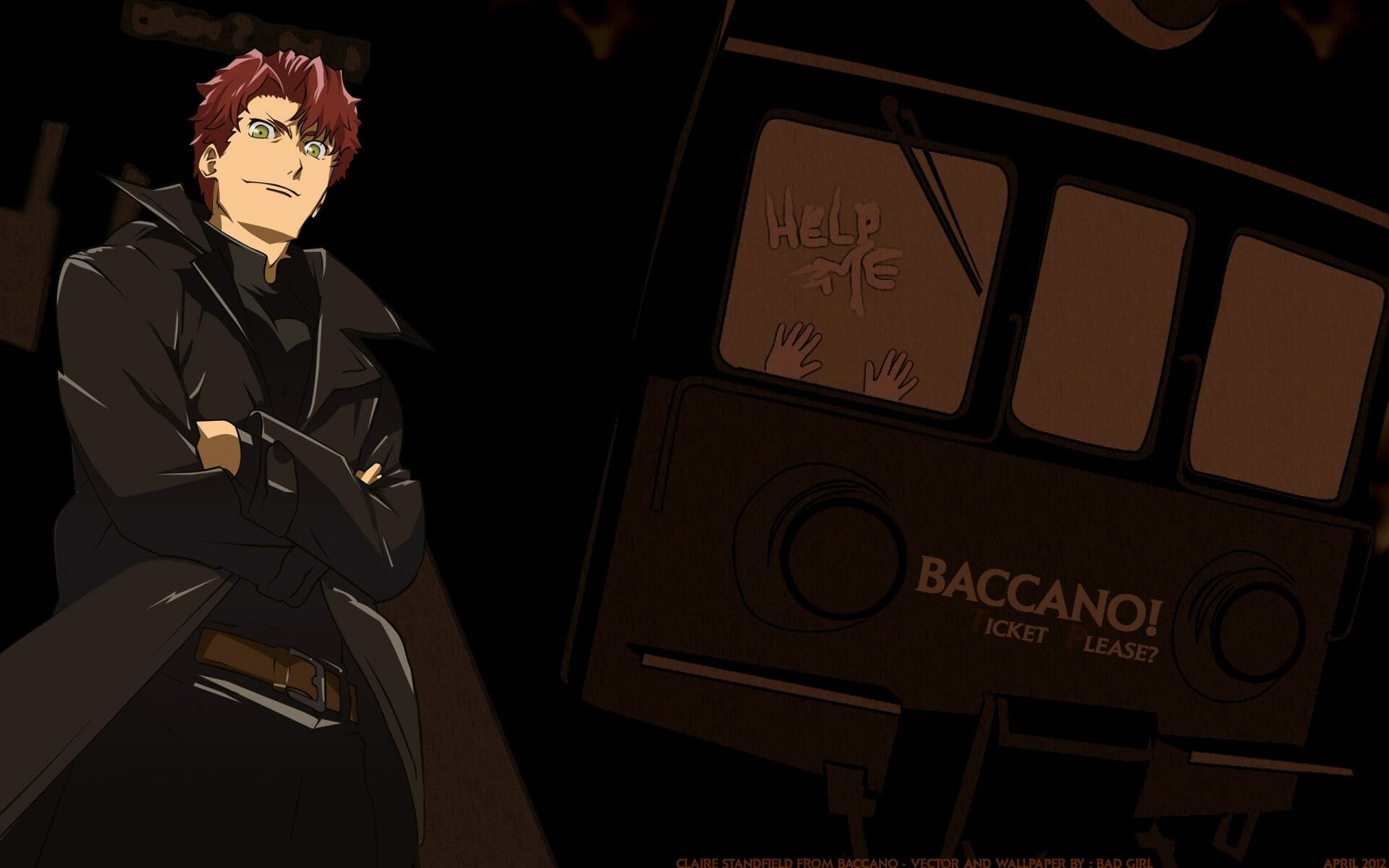 Anime: Baccano
Felix Walken, popularly known as Vino, Baccano's red-headed ruthless killer, was born Claire Stanfield. Claire is excellent at his work, which is cruel and cold, and has contributed to the development of his perverse moral code in life.
According to his code, some people are just wicked and ought to die, while others are innocent and ought to be protected.
Claire also belongs to the solipsistic school of philosophy, which maintains that the world's existence depends on your thinking, which is the source of all existence. This acrobatic assassin may be strange for many fans, but it's difficult not to enjoy him as an anti-hero trope in this fantastic series.
(15) Seto Kaiba
Anime: Yu-Gi-Oh!
The main character in every Shounen is only as good as their foes. This much can be said for Yugi Muto, who had the distinct honor of competing against Seto Kaiba, the ultimate rich boy.
The early episodes of the anime are filled with incidents that will make you question Yugi's morals, such as when he kidnaps Yugi's grandfather and almost kills his opponents with his penalty games.
The antagonist with good intentions is not uncommon in any Shounen world, but insofar as the life of Seto Kaiba is concerned, fans cannot seem to get enough of him, and I think that is where we see the true potential of an anti-hero.
(14) Hei
Anime: Darker than Black
He is a highly skilled mercenary assassin whose name is dreaded even by the most capable Contractors. She was initially a human who inadvertently merged with her sister to gain powers as a Contractor.
He had sent innumerable lives to the other side without hesitation, even though he had detested killing since he was a young boy, and he had countless legends associated with his name that would make John Wick nod in appreciation.
And as his tale develops, it becomes clear that he wouldn't mind increasing his corpse count if it meant achieving his objectives faster. He is a calculating assassin. Unusually for a Contractor, Hei exhibits and sometimes acts upon emotions.
(13) Satou Kazuma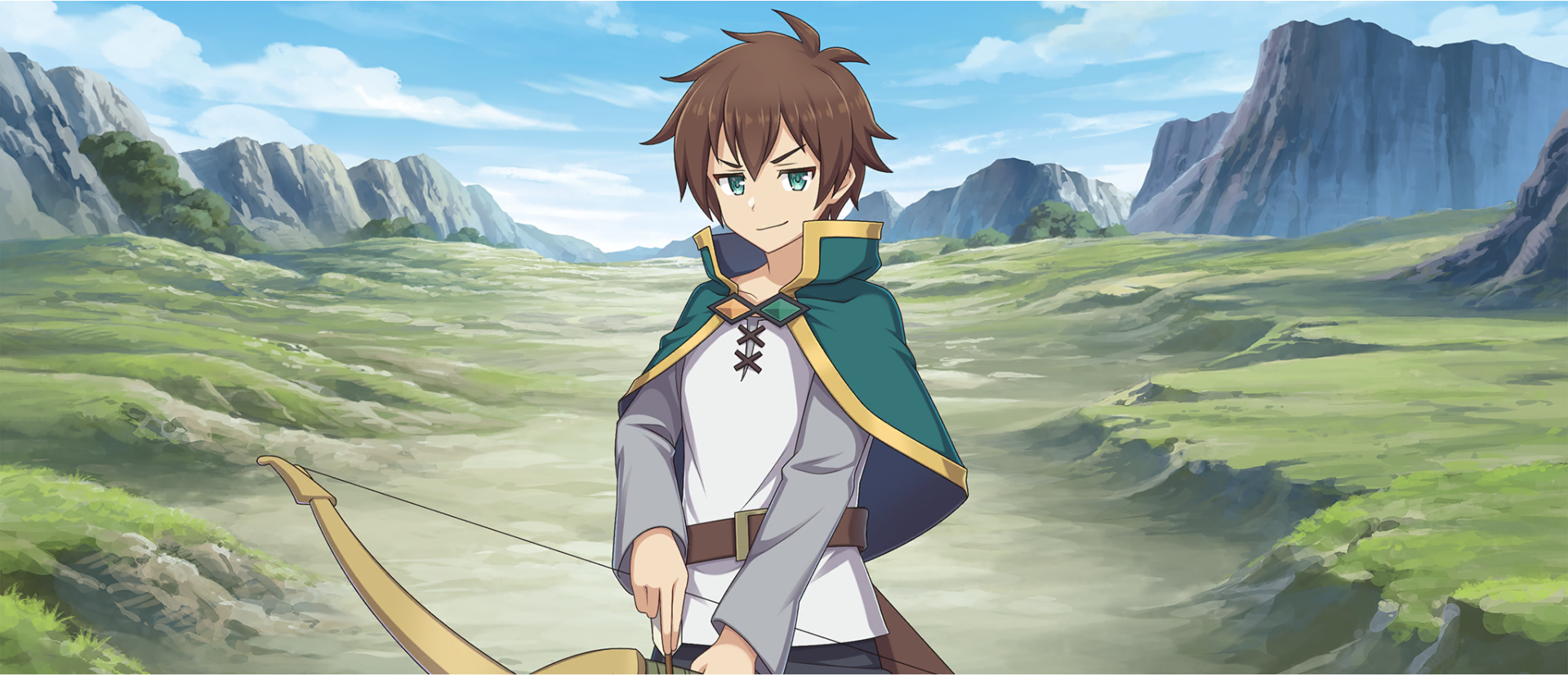 Anime: KonoSuba (Kono Subarashii Sekai ni Shukufuku wo!)
Can an anti-hero be a member of an isekai comedy anime? Of course, they can. No one is excluded from an anti-hero status based on the anime genre or their character archetype.
Before passing away from shock while attempting to save a girl from a slow-ass farm tractor (yeah, you read that correctly), which he mistook for the legendary Truck-kun, he was an idle shut-in NEET.
Not quite the conventional beginnings of a bold and inspirational hero. He is direct and extremely popular when engaging with people in the Fantasy World.
Read More: The 20 Best Anime Characters In Jojo's Bizarre Adventure, Ranked
(12) Naofumi Iwatani
Anime: The Rising of the Shield Hero
Naofumi, another Isekai protagonist from a narrative without the humor and absurdity of KonoSuba, serves as Kazuma's complete opposite on this list while closely mirroring him in terms of character qualities.
Although initially enthusiastic and trusting, Naofumi develops a strong sense of cynicism due to being misled nearly quickly after being isekai'd.
He lost trust in everyone he met due to this terrible incident, including those who genuinely didn't wish him any harm.
(11) Lelouch vi Britannia
Anime: Code Geass
The main character of Code Geass, Lelouch vi Britannia, at an early age, had his heritage and essentially his entire life taken away from him when he was a little child and sent to Japan by his father, Emperor of the Holy Britannia Empire, Charles Britannia, as a result of his mother's murder.
Lelouch finally attained the Geass power to manipulate people, taking on the identity of Zero, a masked vigilante.
He is a demon and a sadistic killer when fighting, yet an angel to those he loves. Because of his tragic past, many fans see his point of view and yearn for his goals. It shows how easy it is to empathize with the main characters once you see their origin.
(10) Tanya Degurechaff
Anime: The Saga of Tanya the Evil
Tanya is the personification of total anarchy and craziness and is the main female protagonist of the show.
It didn't take long for us to recognize her motives after she was Isekai'd into the war-torn country as "The Empire" in an alternative reality.
Overall, it's both a blessing and a curse that she has no concern for human life or sentiment, particularly in a society where the ability to consider others' perspectives could be the difference between life and death.
(9) Team Rocket (Jessie, James, and Meowth)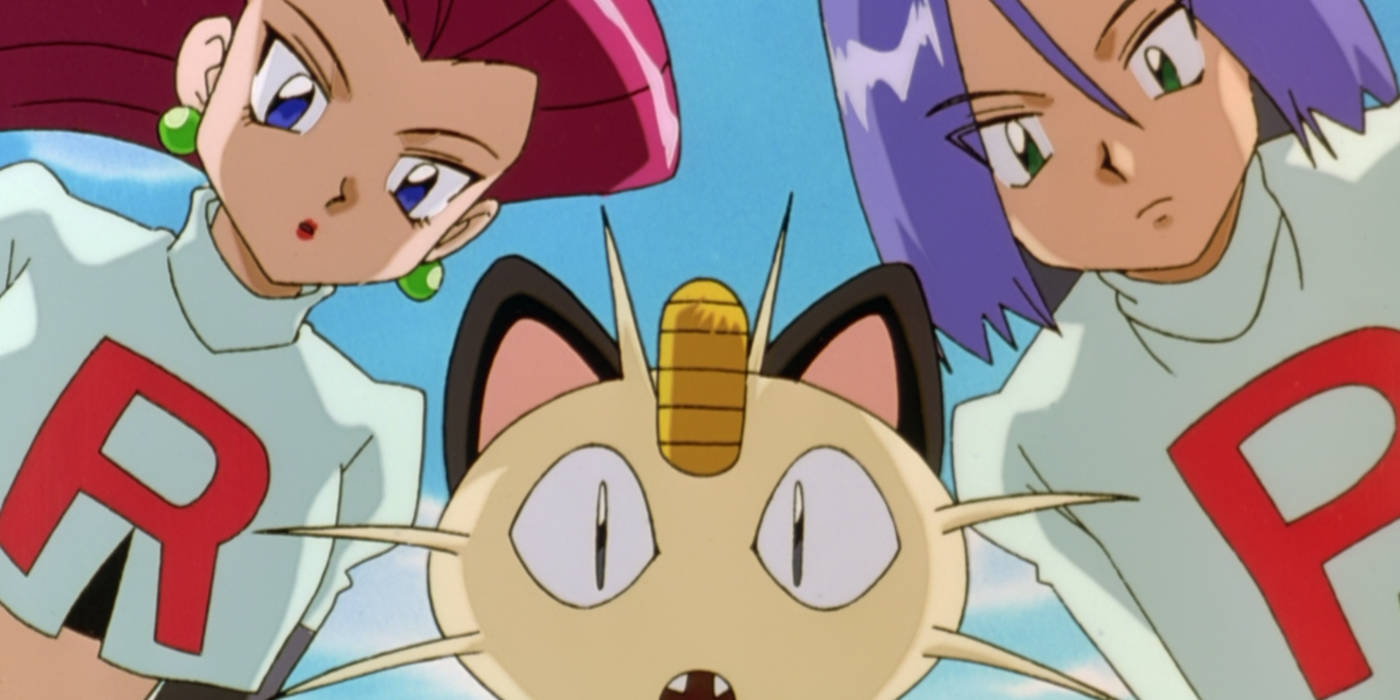 Anime: Pokémon
You may think, "How did characters from an animated series with a younger target audience than its supposedly indestructible main character make this list?" Why shouldn't they, then?
These three eccentric characters, among my all-time favorite cartoon "villains," go pretty much hand in hand with every Pokémon series, or at least they ought to.
Unlike the main protagonists, they are clumsy, messy, and annoying, but at the same time, they are loveable- which is why they are still fan favorites after all these years.
(8) Revy
Anime: Black Lagoon
The mercenary life in Black Lagoon entirely agrees with Revy, or Rebecca Lee, to use her full name. The Chinese-American assassin exhibits a shocking lack of morality by placing a higher value on her weapons than most people's lives and by viewing murder as a pleasurable activity.
Revy also frequently causes difficulties within the Black Lagoon group due to her crudeness, indiscretion, and name-calling.
She is a borderline anti-hero, and the only thing keeping her alive is that she gets connected to Rock.
(7) Guts
 Anime: Berserk
Griffith, the commander of the mercenary band Band of the Hawk, and solo mercenary Guts are the main characters of Berserk, which is set in an atwistedt medieval fantasy world. Both men share a wholly autonomous outlook on life, yet Guts is the more honorable of the two due to Griffith's demonic ties.
Guts is a vicious, power-hungry warrior with equal parts barbaric anger to Griffith's grace and beauty. Most people who come into contact with him wish they had never known him or died by his blade.
(6) Spike Spiegel
Anime: Cowboy Bebop
The universe is generally swarming with cosmic pirates and astronautical mercenaries in works of the Space Western genre. It makes sense that Spike Spiegel from Cowboy Bebop and other anti-heroes thrive there. Spike is a former criminal who faked his death to escape the Red Dragon Syndicate and transitioned into a bounty hunter.
Even if you disagree that he has a noble heart, you can't deny that his heroic deeds during the show don't entirely obscure his history, including some of the shady things he committed even after his second chance.
(5) Vegeta
Anime: Dragon Ball Z
Akira Toriyama, the creator of Dragon Ball, initially intended to minimize Goku's heroic traits by making him (even) more self-centered. In the Z series, this scheme fails, and Vegeta, a Saiyan and the apparent antithesis of Goku is assigned to play the anti-hero. Well, it did, finally. The alien prince was Goku's new enemy when he first appeared.
But like Piccolo, Vegeta's villainy subsided until he was assigned to play. Vegeta has sacrificed his life for Goku to preserve Earth, and he will continue to do so even though their animosity still rages fiercely.
(4) Ken Kaneki
Anime: Tokyo Ghoul
We must remember that Kaneki's sorrow and suffering began simply because he picked the incorrect female to care for. Therefore his narrative ought to serve as a warning to many.
Kaneki experiences so much anguish and suffering on his quest to become the first half-human, half-ghoul hybrid that it breaks him, leaving him with a dangerously alienated identity.
Of course, his more mature side is still there. And it came to know later that despite all the abuses he faces, he had kept some aspects of his former self, and his true nature was not lost completely.
(3) Sasuke Uchiha
Anime: Naruto Shippuden
Sasuke Uchiha, the resident emo child in Naruto, is a typical brooding hero. After discovering his clan's covert plot to overthrow the entire village, Itachi, his older brother, he slaughtered his whole family, sparing only Sasuke, who later betrayed his allies and joined Orochimaru in his quest for vengeance.
When he leaves to strive and become stronger, he shifts sides and travels toward villainy- his only going to kill his elder brother Itachi.
He develops a fierce rivalry with his fellow Team 7 friend, the titular Naruto Uzumaki. He is thankfully taken back to the light by his old pals, but the dark spirit we all adore is still there.
(2) Light Yagami
Anime: Death Note
Whatever you may think of Kira and how he used the death note, there is no denying that when he began his war against society's shady underworld of crime, he did so with the best intentions. That is how it seemed- the epitome of vigilante justice.
Despite having great intentions, his crusade ultimately took him down a path of destruction and turmoil, which cost numerous lives of innocent people at the slightest provocation, most of which he didn't even appear to care about.
While his actions did, result in a sharp decline in global crime (as well as the end of all wars), how he accomplished it and the victims, who he deems guilty, paid the price for it prompt you to consider the ultimate question we've all been thinking, "was it all worth it?"
(1) Eren Yeager
Anime: Attack on Titan
The most significant offering, a magnificent goal, and the bigger picture. These themes appear frequently in several anime that feature most of the characters on this list. Sadly, Eren is also there in this.
And I'll admit that his abrupt turn in the anime's later episodes caught me (and many other fans) by surprise, but his character was unlike anything we have seen.
As the series progressed, his decisions became more planned and his demeanor more icy. It deviates significantly from what we often anticipate from a standard Shounen MC. Fans were eventually aware of the true purpose of the twists in the final season, as well as what they ultimately cost Eren: his humanity.
Read More: The 30 Best Old Anime Characters Of All Time