Directed by Jean-Marc Vallee and Andrea Arnold TV series 'Big Little Lies' have two seasons with seven episodes of 50 min each. Big Little Lies is a program about women from various backgrounds who have children in the same grade at the same school, which is why they are introduced into one other's lives.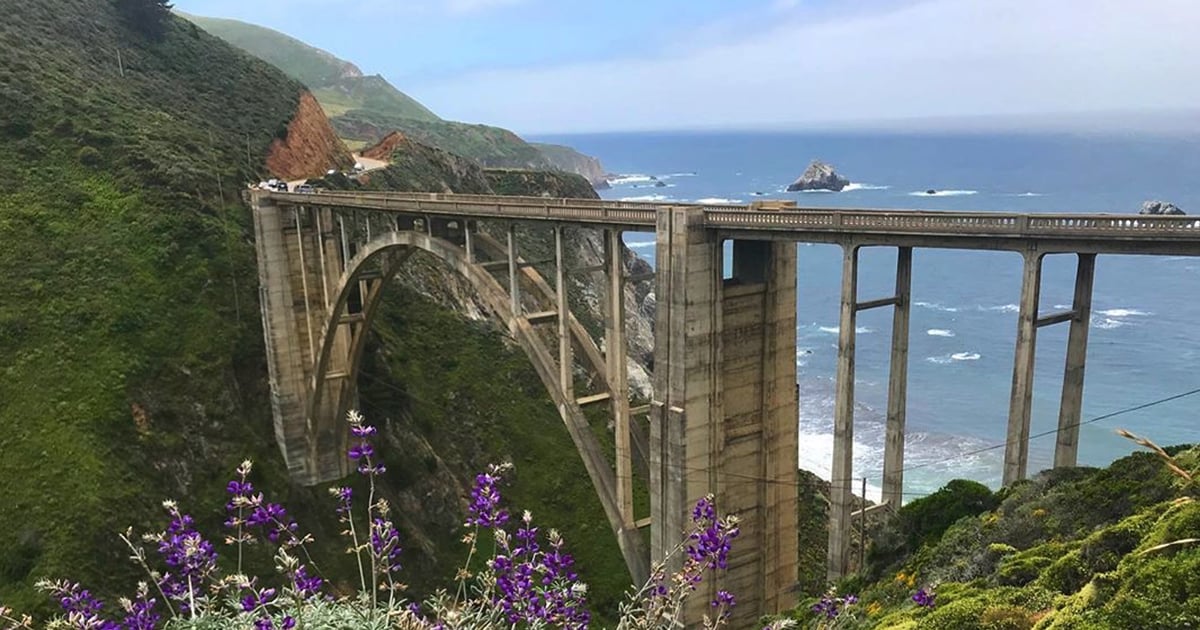 These women are all significantly different from one another until a tragic event brings them all together. It's fascinating and thought-provoking. This show deals with some dark issues that may upset some viewers. Nonetheless, it is shown with such passion that it appears genuine.
The following article contains spoilers. If you are still curious about this tv series, continue reading ahead.
Filming locations of 'Big Little Lies.'
The majority of Big Little Lies was shot in Monterey, California. The plot is based on Liane Moriarty's novel of the same name. The book is set in Australia, but HBO chose this fantastic location because it has beautiful landscapes and attractions that you don't typically see in movies and TV.
In the book, the picturesque beachside locale of Monterey doubles as the fictitious Pirie Peninsula in Sydney. The first series was shot in Monterey over the course of 20 days. The breathtaking Bixby Creek Bridge on California's Pacific Coast Highway appears in the opening titles and various driving sequences.
The region around the colorful historic buildings of Fisherman's Wharf, Monterey City Hall, the Bay Aquarium, Del Monte Beach, the airport, and the Cypress Community Hospital was used as filming locations in Monterey.
Renata and Gordon's residence on Winding Way, which was also in Malibu, is one of the series' most magnificent homes.
Jane's modest cottage is set in Pasadena. Celeste and Jane's homes' interiors were reproduced on soundstages in Los Angeles.
The address is 645 N Kenter Avenue in Los Angeles. Some shots from the theatre and the famed steps were shot in Los Angeles' Barnsdall Art Park, located at 4800 Hollywood Boulevard.
Meet the cast and crew
David E. Kelley wrote the program, while Jean-Marc Vallee directed the first season. The series was co-produced by Reese Witherspoon and Nicole Kidman.
Reese Witherspoon plays Madeline Martha Mackenzie, Nicole Kidman plays Celeste Wright, and Shailene Woodley plays Jane Chapman in the program. It follows three emotionally unstable women in Monterey, California, as they become involved in a murder investigation
. Alexander Skarsgard played Perry Wright, Laura Dern played Renata Klein, Zo Kravitz played Bonnie Carlson, Adam Scott played Ed Mackenzie, James Tupper played Nathan Carlson, and Jeffrey Nordling played Gorden Klein. For the second season, Meryl Streep joined the main cast.
About 'Big Little Lies'
Big Little Lies is one of today's most distinctive television series. It stars three famous actors — Reese Witherspoon, Nicole Kidman, and Shailene Woodley — and honors their flawed but compelling characters. David E. Kelley, who previously brought the brilliantly eccentric Ally McBeal to life in the Fox dramedy Ally McBeal, devised the series based on the Liane Moriarty novel.
A plot of the TV series
These three primary characters are all moms with affluent backgrounds and complicated lifestyles. Reese Witherspoon plays Madeline Martha Mackenzie, a beautifully multifaceted lady who advocates for the local community to see a controversial play.
She's a lady who is irritated with people who get in her way, but she's also a mother whose delicate connection with her elder daughter make her think about the future. When her daughter expresses a desire to live with her father, Madeline laments, "She wouldn't leave if she knew I had cancer." Her spouse often tells her that she does not have cancer.
It becomes a much more comprehensive look into the lives of these spouses and moms. In flashback flashbacks, we learn that someone is eventually murdered at a school fund-raiser, but the victim and assailant are not disclosed until the final episode.
Conclusion
The show immerses itself in the characters' lives, pausing to study their connections. The contrasts are difficult to overlook. Some relationships are driven by passion, while others are not. And rather than viewing them as one-dimensional, Kelley builds the seven-episode limited series to present many of them from several angles.
It's a must-watch show according to viewers. If you haven't watched it yet, what are you waiting for?