The last episode of Blue Bloods received good ratings from its audience, and this made us realize that you might be longing for updates on the latest track. Before we move on, this is kind of a plot summary for those who are not familiar with the show as of now. The drama is based on a crime theme with a family of cops who have been in this profession for generations serving the New York City law enforcement.
Frank Reagan is the main focus of the show, who is Police Commissioner. He is seen to be handling the case as well as his private life. So there are events related to profession, family, and others that keep on erupting, making the storyline filled with drama.
Blue Bloods Season 12 Episode 2 Rewind!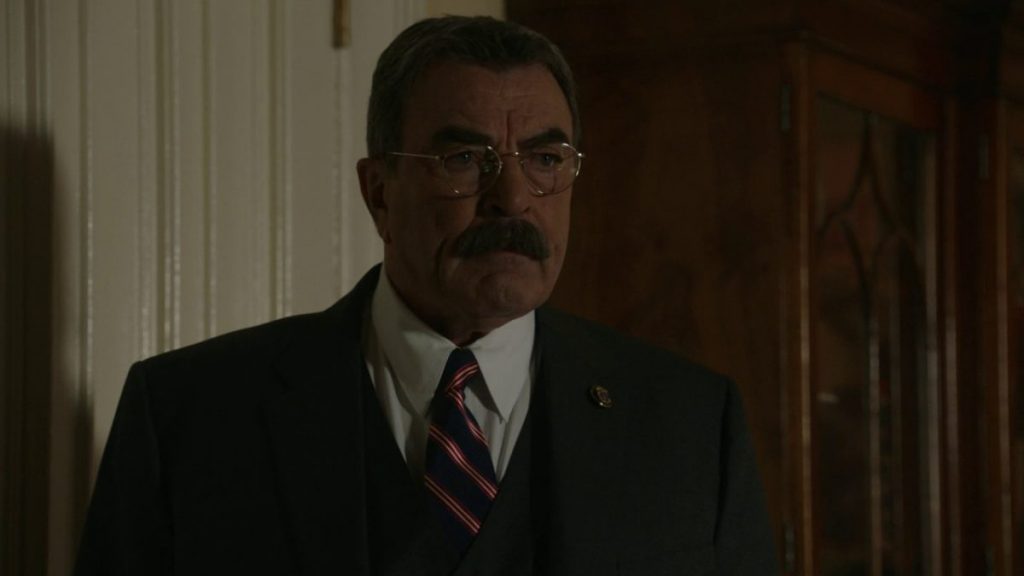 The second episode of Blue Blood's is titled 'Times Like These,' where a clash takes place as Frank makes an unexpected public arrest, and this goes viral. The man whder custody was caught washing cather under no one's attention and stealing change out of vehicles. Frank gets to know that nobody is accepting his facts, including the mayor himself.
To Moore, it seems like an insult towards Chase, and he asks for an apology from Frank, who denies it. On the other hand, Jamie seems to be quite disturbed because of his relationship status with Eddie.
He seems to be worried about her cheating on him as she goes out at night, and this is revealed later that she has been preparing for the Sergeants' exam ever since. Alongside this, Erin and Jamie seem to be blaming Frank for indulging in all of this ruckus. Erin finds an envelope that reflects the statement "Erin Reagan for Manhattan District Attorney."
Blue Bloods Season 12 Episode 3 Expectations!
Moving on to the third episode, it is titled 'Protective Instincts, which will be seen opening with Frank's narrative. Here it shows the indecisive point where Frank is not able to choose the side. He will have to choose one, either staying in the same position in the job or getting promoted.
This will be the main focus of the next episode, where it is a probability about Frank accepting the offer based on his last conflict with the Mayor. Meanwhile, Sean will be seen going back to his family business, but that will not turn out to be as he excepted. He will end up getting into some murder case of some delivery man.
Where to Stream Blue Bloods Season 12, Episode 3?
The plot seems to be interesting, so if you are thinking about where to watch it, just go to the CBS' official website and Paramount+. As we already told you, that there are various other platforms where you can watch this, such as Hulu Live TV, DirecTV,  and YouTube TV.
When will the Fifth Episode be Hitting the Screens?
Blue Bloods season 12 episode 3 will be hitting the screens on October 15, 2021, on CBS digital platform. Its all-new episodes come on screens on every Friday with a running time of 42-44 minutes. Now, Frank's decision is what will make the plot interesting. However, we have laid out the speculations who knows how the track turns out to be.