American sitcom series Bob Hearts Abishola initially released its show back in 2019 on CBS. The television series was made by Gina Yashere, Chuck Lorre, Al Higgins, and Eddie Gorodetsky. They also serve as the executive producers of the show. The ongoing season got its renewal in February this year and finally aired on September 20, 2021.
Billy Gardell and Folake Olowofoyeku play the titular characters. The supporting actors are Matt Jones, Christine Ebersole, Maribeth Monroe, Barry Shabaka Henley, Shola Adewusi, Travis Wolfe Jr., Bayo Akinfem, Vernee Watson, Gina Yashere, and Anthony Okungbowa.
What Happened Previously on Episode 5 of Bob Hearts Abhishola Season 3?
The story focuses on the life of Bob, who is a successful businessman and manages his sock business in Detroit with his mom Dottie and siblings, Christina and Douglas, the twins. But as the pressure of his business increases, his body gives up, and he suffers a heart attack. The hospital where he gets treated as a nurse working is named Abishola Adebambo. Her caring and kind nature attract Bob towards her, and he sets on the journey to impress her despite the social disparity between them.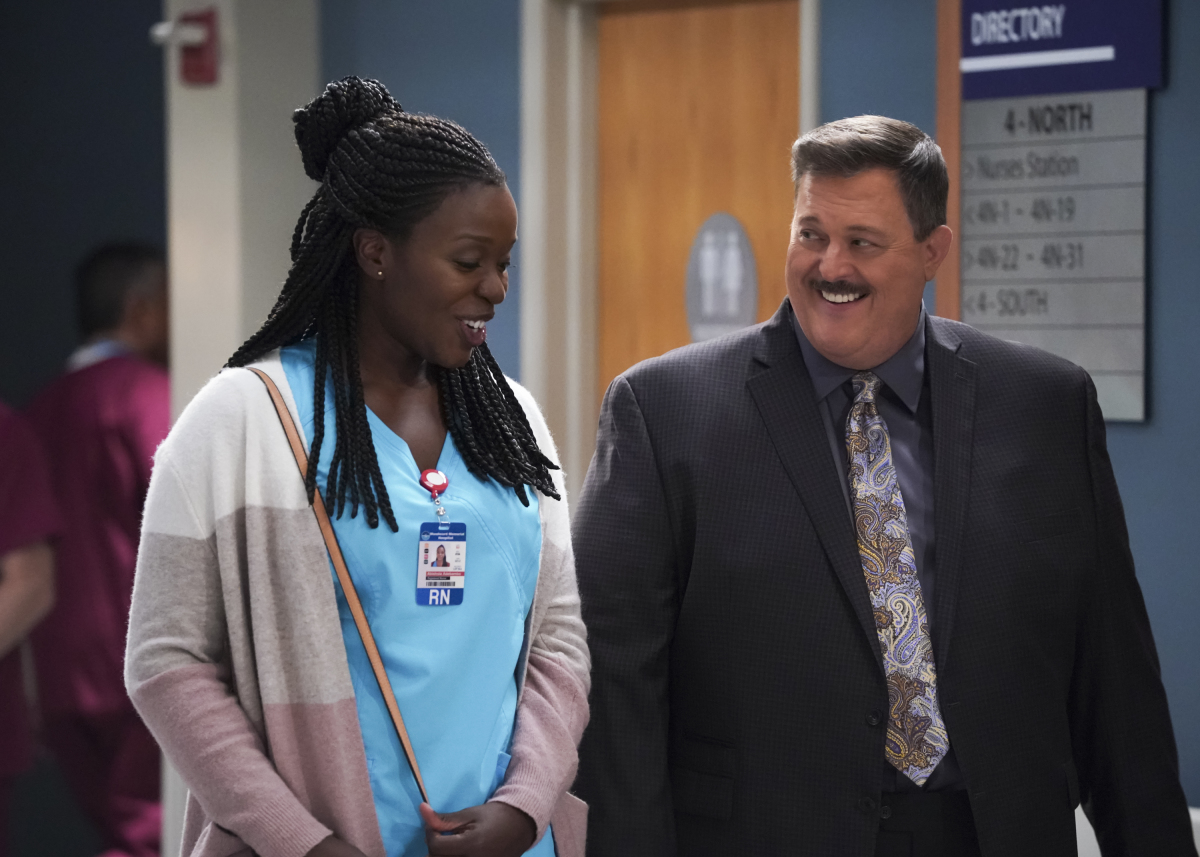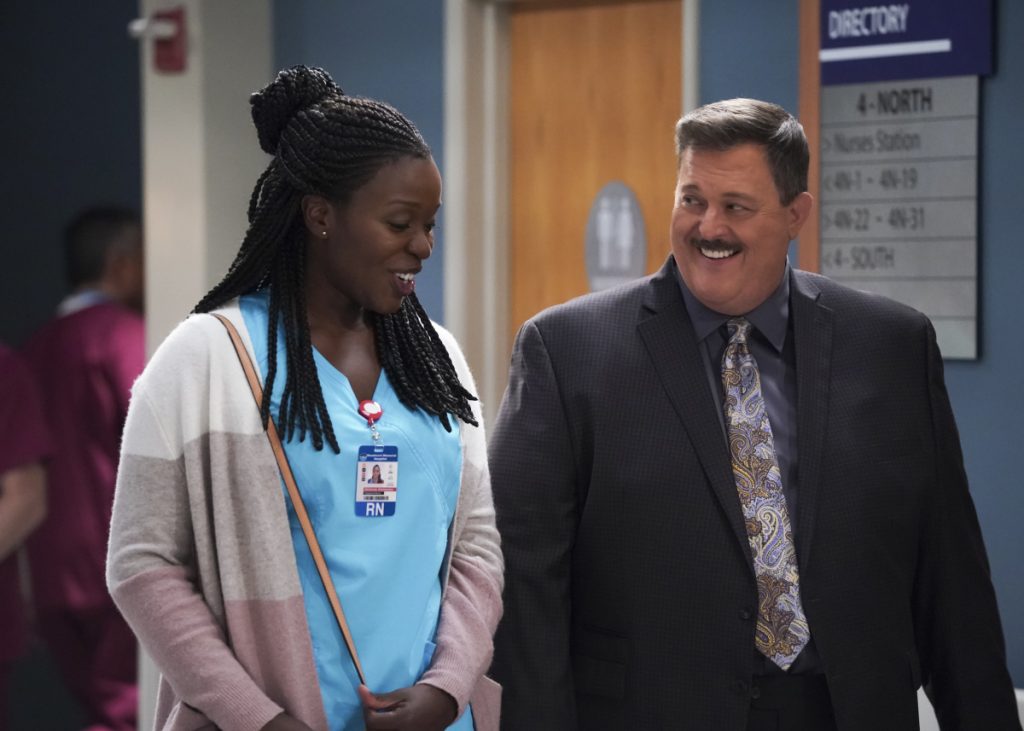 The previous fifth episode that was released on October 18 was titled Greasy Badge of Honor, which showed Christina and Dottie spending some good mother-daughter luxurious time together, making everything perfect for them. Meanwhile, owing to her disconnection from Nigerian roots, Abhishola seemed tensed. When Kofo arranged the meeting with Bob, Goodwin felt scared. Well, it will be interesting to see how things turn out to be in the upcoming episodes.
Plot Speculations of Episode 6 Based on Previous Episodes
The upcoming episode 6 has been titled – The Devil's Throuple. It will bring in some interesting things about the relationship with it. The episode will show Morenike agreeing to be the plus one in Chukwuemeka and Kemi's relationship, leaving Abhishola in the middle of a situation. The taste of living on a budget is realized by Douglas when Bob refuses to pay for his company car. Stay tuned to CBS not to miss the episodes of Bob Hearts Abhisola.
When will Episode 6 of Bob Hearts Abhishola Season 3 be Released?
Episode 6 of Bob Hearts Abhishola Season 3 is all set to telecast on Monday, November 1, 2021, on CBS Network at 8.30-9.00 pm ET/PT. It will finally be aired after a brief hiatus in the airing schedule.
Where to Watch Episode 6 of Bob Hearts Abhishola Season 3?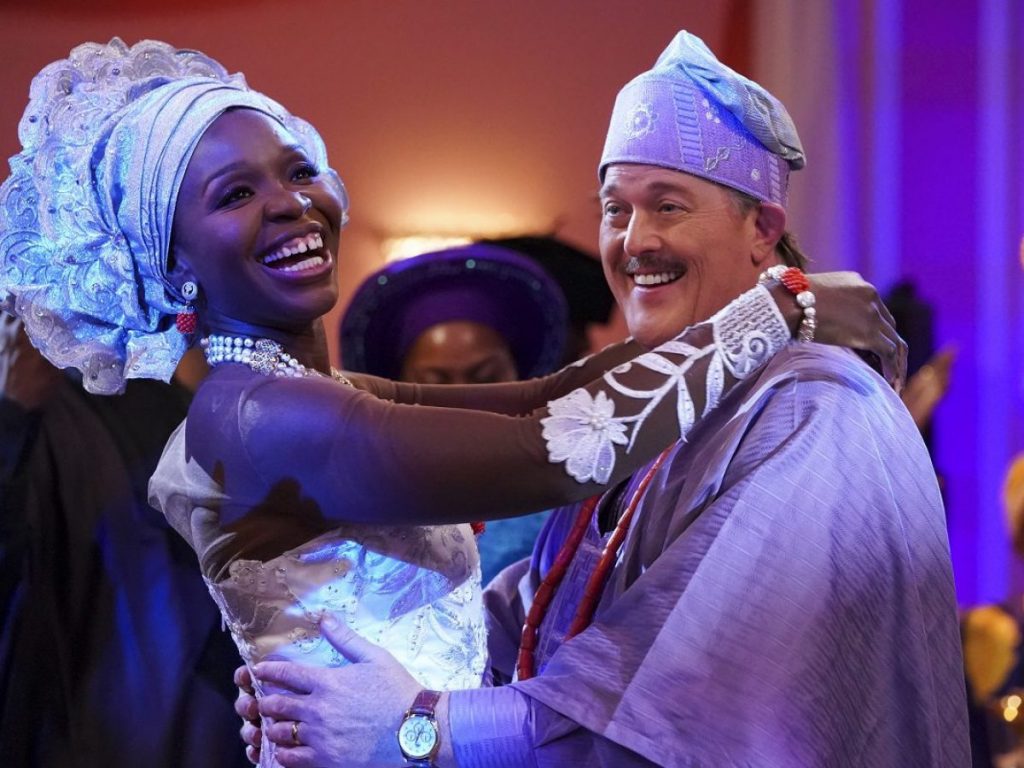 The upcoming episode of Bob Hearts Abhishola can be enjoyed on the CBS network. The option to enjoy the show on the official CBS website can also be taken if one misses the episode on television. Paramount+ also releases all the new episodes for streaming as well as on-demand. DirectTV and YouTube TV can be used to stream online, while iTunes and Amazon Prime Videos can be used to rent or purchase the episodes of the show Bob Hearts Abhishola season 3.