'Bridgerton,' Netflix's Regency-era historical television show, depicts a sensual realm of passion and intrigue amidst London's rich high society. Inspired by Julia Quinn's books, the series depicts the colorful and sometimes controversial marriage season. This series shows the perspective of the opulent and quirky Bridgerton family.
The historical drama, developed by Chris Van Dusen, captivated fans and reviews when it initially aired in December 2020; and has become one of Netflix's most-watched shows in history. Season 2 has given fans considerably more candy-colored celebrations from the 1800s, as well as a varied casting to an already full cast. What do we anticipate further in the following season? Here's what you need to learn about 'Bridgerton' season 3.
Bridgerton Season 3 Release Date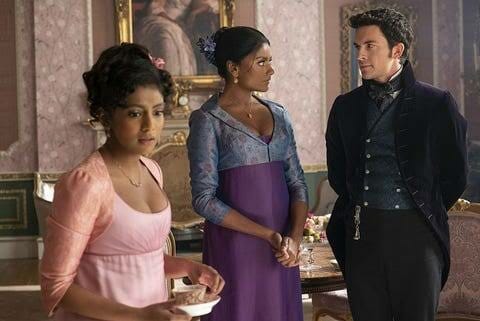 The release date for the third season is not out, but it is certain to return. According to rumors, a fourth season has also been announced. So, there's enough more controversy among London's Regency-era aristocracy to go around.
There's even a sequel in the works that will spotlight Violet Bridgerton, Queen Charlotte, and Lady Danbury when they were younger. However, unlike other Netflix series, we don't know when the show would return. Season 3 might premiere in March 2023 as per some rumors.
When Will Bridgerton Season 3 Start Filming?
Bridgerton season 3 will begin production in the summer of 2022, according to both Nicola Couglan and Shonda Rhimes. No additional information about the project has been published as of yet, but anticipate learning more in the following months when the cast starts to shoot.
Bridgerton Season 3 Plot Speculation
Season 2 concludes with Anthony Bridgerton eventually being together with Kate Sharma, with each of their households' approval. The Queen also intervenes to assist the family members to maintain their social standing following the disastrously failed marriage of Anthony and Kate's younger sister, Edwina. Elsewhere, Eloise realizes that her best friend, Penelope, is Lady Whistledown, and they part ways. This leads the latter to resume penning her acerbic but immensely popular descriptions of London elite society.
Season 3 would most likely support the narrative of Julia Quinn's, with Benedict Bridgerton falling in love with the unexpected Sophie Beckett, the illegitimate child of the Earl of Penwood. Sophie discovers herself at the disposal of her stepmother after the Earl's death, then is saved by the 2nd eldest Bridgerton brother. The forthcoming season, like the prior two, would be an exciting feast of scandalous loves.
Bridgerton Season 3 Cast Members
Jonathan Bailey (Anthony Bridgerton) and Simone Ashley (Kate Bridgerton née Sharma) will make their first appearances as the newlyweds. Other Bridgerton players who are almost certain to come back are Phoebe Dynevor (Daphne Bridgerton), Luke Thompson (Benedict Bridgerton), Claudia Jessie (Eloise Bridgerton), and Luke Newton (Colin Bridgerton).
While the Bridgerton staff remains tight-lipped on season 3's romantic drama, the series has received a new actor. In the upcoming season, Hannah Dodd will appear as Francesca. Ruby Stokes, who has portrayed the Ton for the past 2 seasons, is departing to feature in another Netflix series.