The brand new reality TV show showcases Nine Celerity Contestants who are ready to exchange the comfort of their home and live in the dangerous jungles of Panama (Central America). They will go through many endurance challenges. All the contestants will compete with one another in epic adventure and endure a brutal environment pushing themselves beyond the edge.
The main goal for them is to stay as long as possible; for how long one can bear the grunt of this hard work because this show has no elimination. It all depends on the contestant. The longer they stay in the show the more money they get to donate to their favorite cause/charity. The top two earners have a face-off in the final challenge to see who is going to raise the most money for their cause.
Who Are the Contestants?
Now let's see which of our favorite celebrities are willing to exchange their home for a jungle for a better cause.
Starting with Jodie Sweetin ("FullHouse"), country singers Craig Morgan and Laura Alania. From the show "Real house Wives of New York", Eboni K. Williams, our former Bachelor Colton Underwood, former Basket Ball player Metta World Peace, NBA Metta World Peace supermodel Paulina Porizkowa and, NFL superstars Mike Singletary and Ray Lewis.
This show will be hosted by former WWE commentator and "Showtime" sports announcer Mauro Ronallo.
Apparently, the show will divide the contestants into two teams. They will be given a chest containing puzzles that need to be solved. But this is no ordinary chest this is big and heavy that needs to be dragged into sticky mud land and pushed through waters.
The first team that reaches its destination will receive $20,000, this money has to be divided among the team members. This show has been created and produced by Renegade 83, who had also produced "Naked and Afraid". With Greg Goldman being the show's executive producer.
Where to Stream?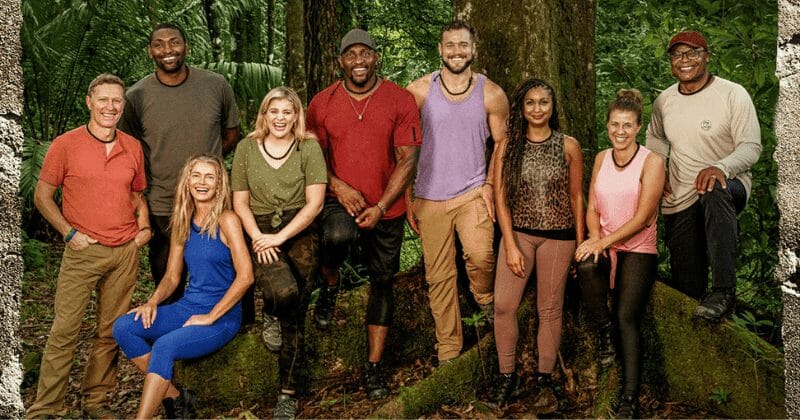 The show aired on 16 March 2022. The new episodes will air every Wednesday at 9 pm on the CBS Television Network. You can live to stream it on the CBS website.
The contestants have to work together to move forward in the show, perseverance and finding their inner strength will get them through day after day.
This show is basically Celebrity Survivor. But, you sure will get some kind of satisfaction in looking at these celebrities leaving their comfort and going through all of these troubles. We do get to look at how different these celebs are from what they show themselves on the camera and what they actually will be when it won't be flashy cameras and air-conditioned rooms but rather scorching hot sun and muddy roads. After all, they are going through so many pains and troubles for a good cause. So my verdict is you should definitely STREAM IT.
We will have so much fun looking at these celebrities' breakdowns, till then you relax and enjoy their gruesome days.