If you are looking for Charmed season 4 episode 1 recap, you are at the right place. The supernatural drama series has returned a year after the devastating finale had left the trio of witches in a pickle. The cult classic show is a reboot of the original series, that aired from 1998 to 2006.
The reboot was released in October 2018, five years after it was approved in 2013. There are some significant changes to the storyline and provide a modern take to the show. Moreover, it was appreciated for being more inclusive. Season 4 of Charmed is here, as it reignites the Power of Three.
Additionally, a new face will be joining this trio. Thus, it creates a space for more magical actions, as the paranormally powerful sisters will create enchanting storylines. Episode 1 aired recently, and here's what you must know.
Charmed Season 4 Episode 1 Recap
Meg, Harry, and Maggie return to the fourth season of Charmed. It is an intense struggle for them as they deal with Macy's death. Mel and Maggie find themselves emotionally weakened. Maggie and Jordan pursue the demons in this episode, whereas Mel decides to go rogue. Episode 1 is titled as "Not That Girl." Maggie and Mel are doing what they to navigate life without Macy. The distraction for Mel comes in the form of new flings.
In the first episode, we get to see that Maggie and Jordan go demon hunting. Jordan, in the meantime, tries to explore his newfound magical powers. It also gets difficult for Harry to cope with the loss of his love. The episode also focuses on an unsuspecting woman, residing in Philadelphia.
She changes her profession between daytime and night hours, that is, mechanic at daylight hours, and muralist at nighttime. However, her life drastically changes when she gets to meet the woman plaguing her dream. Josephina, a mysterious woman pursued by Maggie, Harry, and Mel, who goes absent suddenly during the pixie-pledging ceremony. The entry of a new third one leads to a search to find out if she is the Charmed one they are looking for.
Who Is the New Charmed One?
After the death of Macy Vaughn, the new Charmed One is expected to fill in her shoes. Maggie and Mel get to learn that another good witch exists. And, since an unknown powerful yet dark force is coming towards the path, they must begin this witch hunt. The loss of Macy had left the Power of Three vulnerable and fractured. But, with the new Charmed One, a new trio could emerge, with unforeseen capabilities. Lucy Barrett is playing the new character.
When Will Episode 2 Release?
The next episode in Charmed season 4 is scheduled to drop on March 18, 2022. It is titled You Can't Go Home Again. Liz Kruger is the director of this episode and has scripted the screenplay along with Blake Taylor. To watch the latest episodes of Charmed, you can head to The CW network. It releases the episodes weekly. The current season will have altogether 13 episodes.
What Will Episode 2 Be About?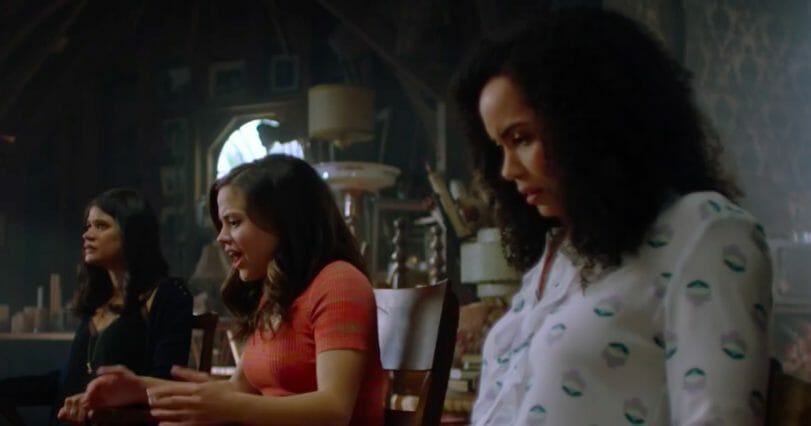 In the forthcoming episode, the new Charmed One will try her best to make sense of her powers. But, she is not yet willing to readily accept her destiny. Mel starts to get insistent and protective of those ready to embrace the Power of Three. On the other hand, Maggie keeps herself distant. But, since a new threat is beginning to track them down, they must stick together.