With the last episode airing such drama, it is obvious that fans must be waiting for the next episode desperately. Thus to increase the fans' excitement, here is all about episode 3 of Chicago Fire season 10.
Episode 2 Recap 
 In the last episode, Herrmann was seen in hot water after he broke protocol to save the life of a young boy. To call a paramedic, Herrmann contacted Brett for assistance. Still, in the end, rather than both taking the fall, he was held individually to the full responsibility of the event even when he knew that it would cost him his career. Cruz was also seen struggling with a near-death experience that happened due to the boat accident. Thus, It is clear that a bigger story will be coming out slowly from this plot.
Episode 3 Release Date
Chicago fire season 10 episode 3 e is set to release on the NBC channel on October 6, 2021, at 9:00 p.m. ET. As the show's episodes aired every Wednesday thus, this Wednesday will also be full of fun for its fans. The run time of the show will be the same, which is 42 minutes.
Where can this Show be Watched Online?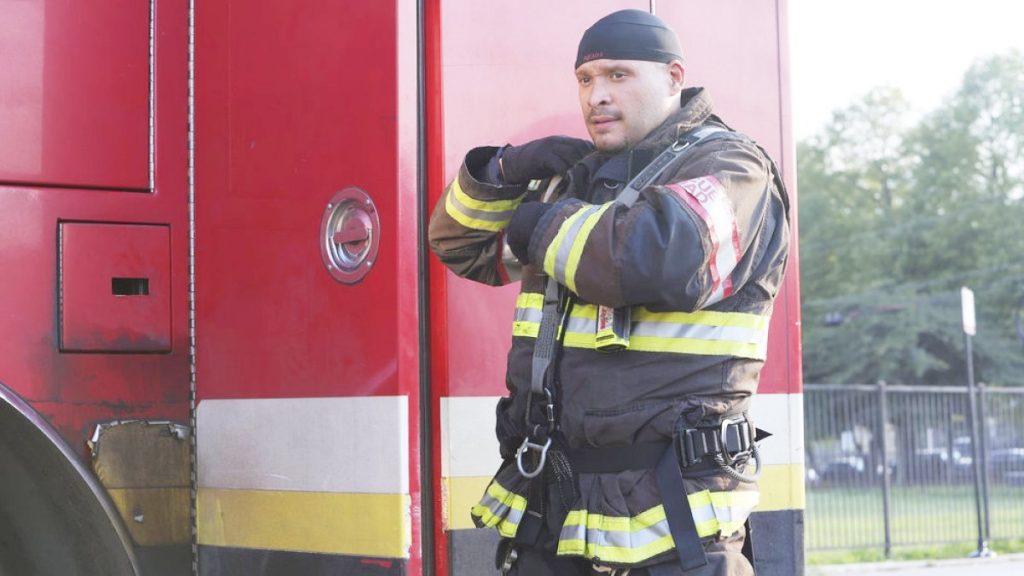 All the episodes of Chicago fire season 10 can be watched by tuning into the NBC channel at the right time and date mentioned. In contrast, the fans who cannot watch the show at the right time and date can watch it on NBC's official website or its app too. The episodes can also be watched on Hulu Plus live TV, FuboTV, DirecTV, Sling TV, and YouTube TV.
The episodes can also be watched on Hulu and Peacock, but they will be available for streaming after one day as on the official channel. Even the episodes can be purchased or rented on Video-on-demand services like Amazon Prime Video, iTunes, Microsoft Store, spectrum, Vudu, and Google Play.
Episode 3 Promo and Synopsis Based on Previous Episodes
Episode 3 of Chicago fire season 10 is named as 'counting your breaths.' In this episode, Cruz will take center stage, and everything will be revolving around him. He will be relieved from his duty after Severide takes this decision. It is seen that the story will revolve around Cruz, but it is not the only thing in this episode. This episode will also focus on Casey. In this episode, we will also see Griffin's sudden arrival, showing his reasons for coming back to Chicago and the truth behind his dad's death.
On the other hand, Gallo, Ritter, and Violet will be seen expanding their microbrewery business by taking small steps for it. It will be interesting to watch how severe and Stella will make progress in their relationship. Even the promo of the episode is available, which can be watched before going through the show.