We have been times when we look at the sky and want to become a part of the universe, enjoying many beautiful things with the stars. Like almost everybody had had this dream when they were children. Now the science has leaped and is trying to transform every dream into reality. The same is the case with Inspiration4 Mission to Space which is a Netflix Docuseries.
It is about to hit the screens on September 6. It is a five-part Docuseries about Elon Musk's all civilian mission in SpaceX company. It will be great to dive deep into this to know more about the mission.
Is this Worth Adding to the Watchlist?
This mission will focus on orbiting the earth for a span of 3 days at a higher orbit which is 1750 mph, than the present International space station range. It will be quite different from the previous two billionaire missions taken up by Jeff Bezos and Richard Branson, as Elon Musk will not be part of the trip.
Inspiration mission to space is a real-time-based series where four civilians will be part of this mission. The docuseries will show the entire journey of these civilians from the training period to the realization of their dream. The launch will be on September 15 from Kennedy Space Centre.
What is Interesting About it?
As we know, it is a five-episode series, so the first two parts will be dedicated to introducing the functions and the crew members, and the last three episodes will show the series in actuality that is real-time based. The four civilians who will be part of this depict the four pillars of this mission. This series will be directed by Jason Hehir, who even brought into life The Last Dance through his talent.
The series will come to an end on September 13, when it is the final day of the mission. We might be able to watch the entire journey from starting to the end when the Falcon 9 rocket lands on earth.
Who is Giving it the Amazing Cinematic Direction?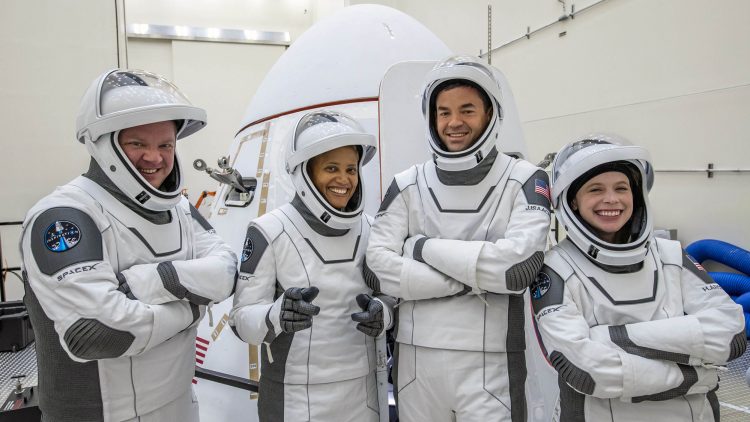 It is co-produced with time studios while filming from the training period to the best level up-gradation of the team and the mission with crew Dragon capsule. According to Jeffrey Kluger, who is time's chief science editor, this mission will be a gateway for many others who wish to travel into space or want to watch all behind-the-scenes activities during a space mission.
It will be an excellent time watching this Docuseries, which will focus on the space aspect, and this was just the part of imagination until now. Although there have been such missions before, the expectations from this one are relatively high.