Netflix's comedy-thriller dead to Me is a work of Liz Feldman. The series focuses on two women, a tightly wound widow, Jen Harding, who is mourning her husband's death, and a free spirit, Judy Hale, hiding a secret of her own. Their journey starts when they meet in a grief support group.
The series's first season was released on 3 May 2019 on the popular streaming platform Netflix. The series has a total of two seasons with 10 episodes each. The forum will soon release the third season, the final season of the series.
The series has got positive reviews from the audience, and critics garnered quite an acclaim for the dark comedy series. According to IMDb, the series has been nominated in the five categories of Primetime Emmys and has 49 award nominations, and 3 award wins. In addition, the series has a current IMDb rating of 8.
Will There Be A Dead To Me Season 3?
Dead to Me fans can rejoice as the dark comedy series returns for a season 3. Netflix confirmed in July 2020 through a tweet about the show's final season. However, there is a piece of sad news with this good news. The upcoming season 3 will be the last season of the series.
Creator Liz Feldman told and confirmed that the third season would be the final installment in the story of misfits Jen and Judy.
When Is Dead To Me Season 3 Releasing?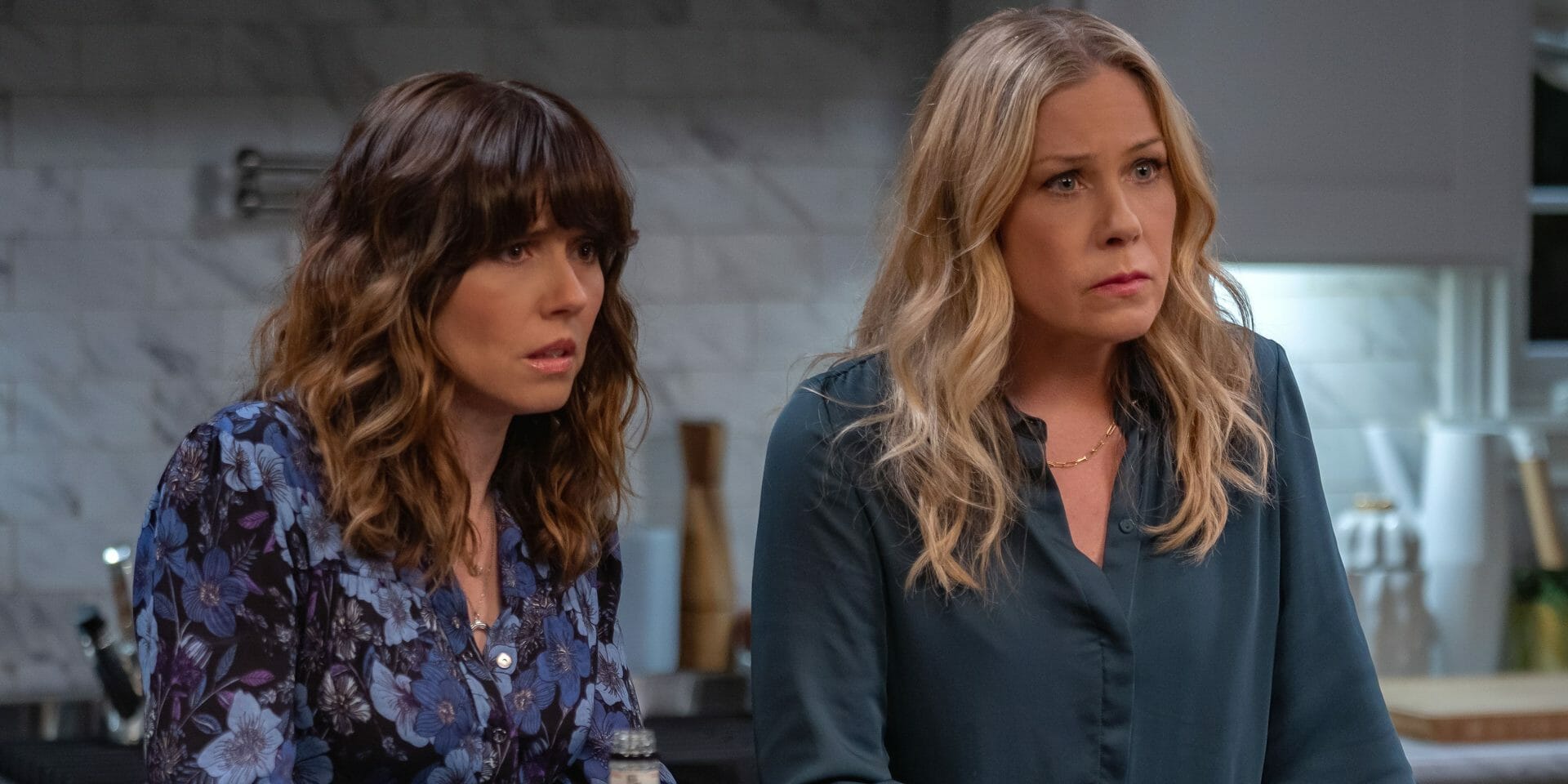 The popular tv series has been delayed a lot due to different reasons. First, the pandemic hit, and the production got delayed to Spring of 2021. Then, the show paused again in August when Christina Applegate developed multiple sclerosis.
The latest production update for the last season was updated by the Deadline in December 2021, reporting that only three weeks of production had been left.
With these updates, season 3 will probably return in Spring 2022 as the current post-production work has been going on, which might complete by that time. However, there is no confirmed release date for the new season. Our fingers are crossed for the soonest release of the final season.
Has Season 3 of Dead To Me Been Cancelled?
The fans should not worry about not having a third season as Netflix renewed the series for a third season. However, showrunner Liz Feldman has confirmed in various interviews and social media that the series would not be returning after season 3.
So, the upcoming season 3 will be the final installment of the tv series, and there will be no further seasons.
How Many Episodes Will There Be In Dead To Me Season 3?
Both the released seasons of the show had 10 episodes each. It is not confirmed by any official means, but the final season is expected to follow its prior seasons and consist of 10 episodes.
What To Know Before Watching Dead To Me Season 3?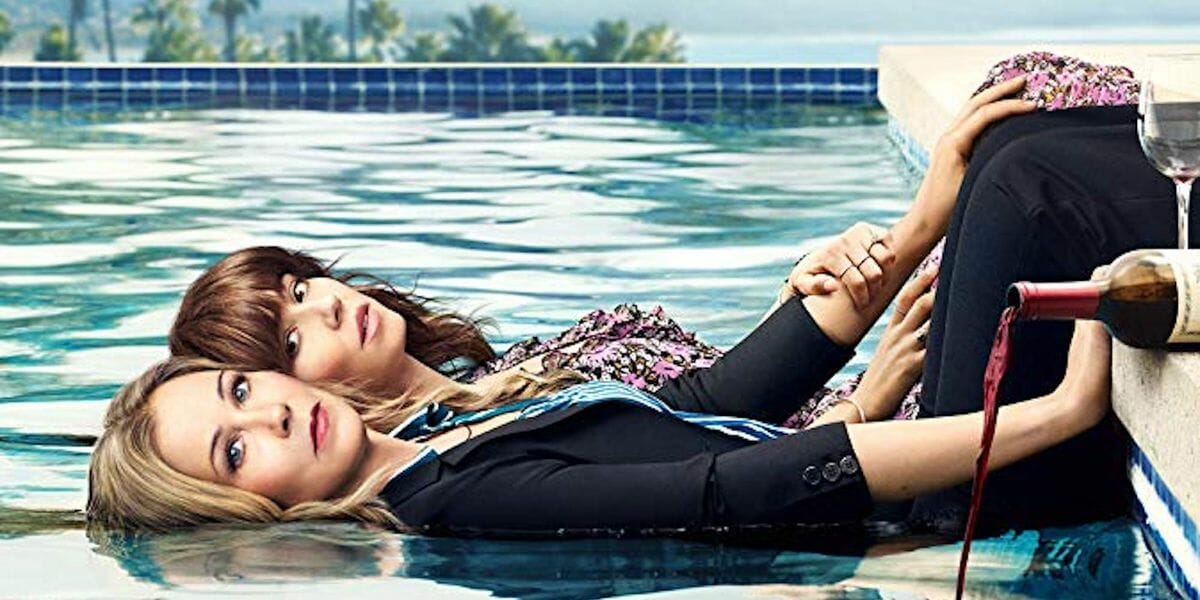 The first season of the series opened with Jen Harding mourning the death of her husband, Ted Harding, a victim of a hit and run. She meets Judy Hale at a grief support group. They form a friendship over the season.
The audience learns that Judy was driving the car and killed Ted accidentally. She wanted to help him, but then-fiancé Steve Wood asked her later to move on and forget about the incident.
Judy comes out with the truth at the end of the season, but Jen is not kind to her. Even though Ted cheated on Jen, she was still very pissed.
What Happened In Dead To Me Season 1 Finale?
In the showdown of season 1, Steve, searching for Judy after her confession about his role in the money-laundering and Greek mafia, goes to Jen's house. He apologized for Ted's death and revealed not intentionally. Nevertheless, Jen deduces that Steve was the one who stopped Judy.
In a series of events, Steve's body was floating in the pool, which implied that Jen shot Steve, which resulted in her killing Steve. Jen called Judy to meet her to hide the body.
What To Expect In Dead To Me Season 2?
With this incident, Jen and Judy move forward. Unfortunately, Jen told the detective on the case, Ana Perez, overlooking the money-laundering case that Judy had confessed to Steve's death. However, Judy might not be in trouble as a confession to Jen is of no use for the trial to begin.
There might be another problem for the duo. Nick Prager, Judy's ex and an off-duty police detective investigating the hit and run case, is trying to build the case against Steve. But unfortunately, he is also not over the moon about how the things between him and Judy ended.
What Happened In Dead To Me Season 2?
James Marsden returns as Steve's identical twin, Ben, a chiropractor who comes to the town looking for his brother. He is exactly what everybody thinks he will be, the exact opposite of his horrible brother. As he tells this to Jen and Judy, he also mentions that the FBI is looking for his brother, who, unknown to him, is in Jen's freezer.
On hearing that the FBI is involved, Jen gets very tense and panicked that they will be caught. However, Judy tells her that they will not be on the list as they investigate Steve's business.
With a rundown with Agent Perez, Jen surprisingly tries to save Judy by telling her that she did not meet with her on the night of Steve's death. However, looking out for her, Perez still manages to warn her about the former couple by staying away from them.
What Is In Store For Our Favorite Ladies In The Romance Department?
Our ladies find new avenues in relationships. With her abusive ex out of the picture, she starts a cute relationship with Michelle. They have great chemistry, but it was doomed from the start. Detective Perez, Michelle's ex and her roommate, tells her about Judy, which promptly ends their relationship.
On the other side, Jen and Ben get close to each other. However, their relationship is doomed too due to the many secrets despite having that connection. Jen promptly ends anything romantic between her and Ben.
What Is In The Road To The Final Showdown Of Season 2?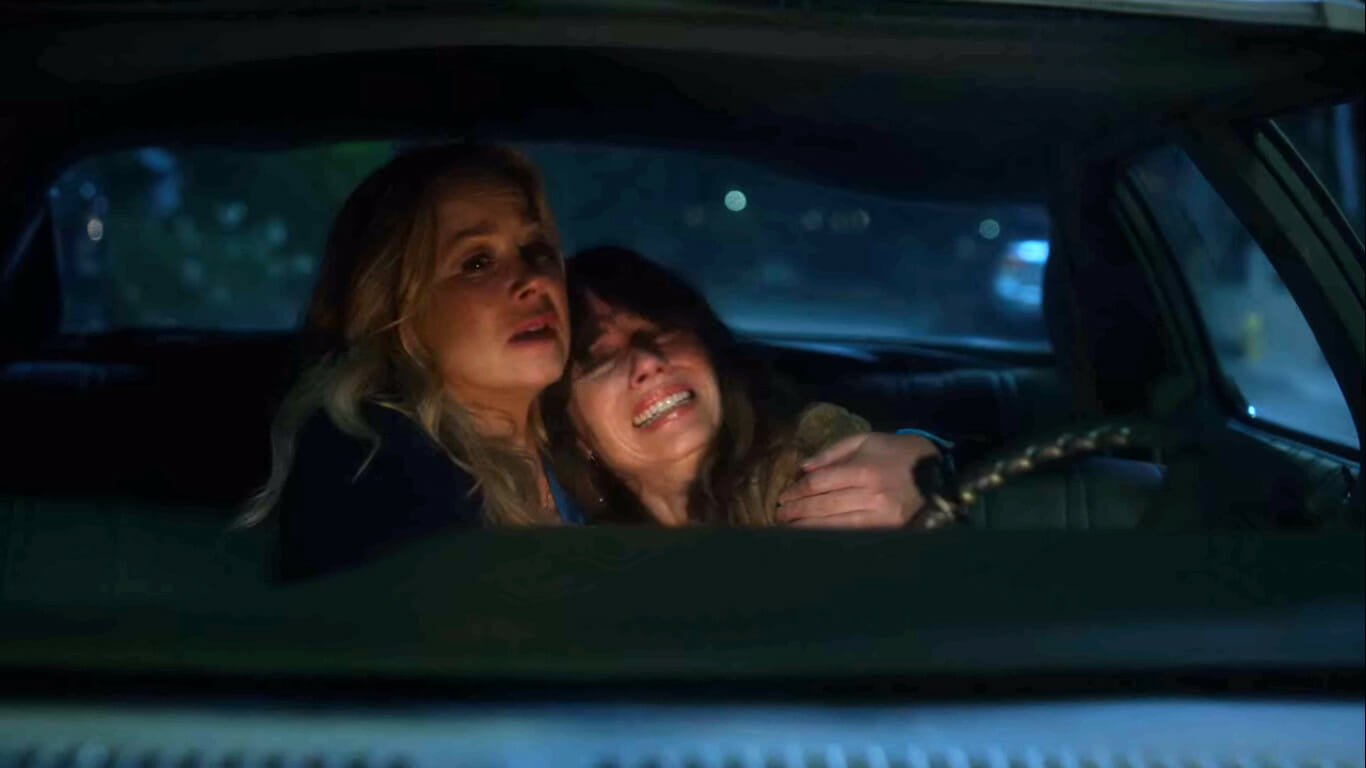 Jen faces a hard time when she finds that her son has Steve's car, the same car she has been trying to hide from the police. So she burns down the vehicle. It creates a lot of drama, and Charlie becomes a suspect in the case.
Jen confesses about her crimes to Judy. She feels so guilty that she stands in front of Judy's car when the latter tries to skip the town. They both sit in the car and discuss what happened the night of Steve's death. Seeing her guilt and knowing how it feels, Judy forgives her friend.
What Happens At The End of Season 2?
The pressure building on Jen was too much for her to handle, so she finally confessed to Perez. The latter asks her to identify the burial spot, which nobody could find. In a shocking act, Perez lets Judy go and does not report her confession.
There is a brief moment of calm before it is taken down by the storm when Ben gets a call that they have unearthed Steve's body, and he has to identify it. The madness begins at the intersection sign, where the friends try to get a stop sign. As they move through the place, a truck comes and crashes. Judy tries to wake Jen up, both of them oblivious to who has hit them. Only the audience sees the culprit, a drunk Ben, escaping from the crash site.
What To Expect In Dead To Me Season 3?
It was not ideal how season 2 ended with another hit and run. This time it was a drunk Ben who hit our favorite grieving women. However, it is unclear that Ben even realized whom he had shot. And the possibility of Jen and Judy identifying him is also very slim. But this would not be good for Ben, who will probably spiral as he thinks he killed the passengers.
Jen and Judy are thankfully conscious. However, by no means does anyone knows the injury they sustained. It will bring a lot of drama, especially between Ben and Jen, when the girls learn about their culprit.
At the end of season 2, Charlie finds his mother's letter to Judy. It is unclear if he had read it or not, but if he did, he probably knows about the accidental death of his father and Steve's death. With this letter, he will now be considered innocent.
The audience will have to wait to see what Charlie will do eventually. He can either hand the letter to the authority or blackmail the ladies about their involvement in respective deaths.
Jen confesses to Steve's murder to Detective Perez, unable to take the constant anxiety. However, when the police could not find the body, Perez let Jen go. Judy gives Nick the evidence bag that could incriminate Steve and his father. However, she backtracks when she learns that Jen has not made a formal confession.
There is also a significant role coming up for Police Chief Howard Hastings. He is in a constant tussle with the town's mafia.
With a lot going on at the end of the second season, it will be interesting to see where the third and final season will pick its pieces from.
Where To Watch Dead To Me Season 3?
Dead to Me season 3 will undoubtedly release on the streaming platform Netflix. Produced by CBS Television Studios, Netflix has been the original network for the series from the beginning of its release in 2019.
Although the third season of the series is yet to be released, the viewers can stream the first and second seasons on the platform with a minimum subscription of $9.99 per month.
Is Dead To Me Season 3 Available on Amazon Prime Video?
No, Dead to Me is not available on Amazon Prime Video.
Is Dead To Me Season 3 Available on Hulu?
No, Dead to Me is not available on Hulu.
Is Dead To Me Season 3 Available on HBO Max?
No, Dead to Me is not available on HBO Max.
Who Is In Dead To Me season 3?
Christina Applegate and Linda Cardellini play the show's protagonists, Jen Harding and Judy Hale. James Marsden will be back with the role of Ben Wood, Steve Wood's twin brother. He also played the role of Steve in season 1. Max Jenkins, Sam McCarthy, and Luke Roessler play Christopher Doyle, Charlie Harding, and Henry Harding.
The prominent cast members are Diana-Maria Riva, Brandon Scott, Valerie Mahaffey, Natalie Morales, Edward Asner, Suzy Nakamura, Keong Sim, Telma Hopkins, Sadie Stanley, Haley Sims, Lily Knight, and Blair Beeken. Edward Fordham Jr., Jere Burns, Frances Conroy, Chelsea Spack, and Adora Soleil Bricher also recur.
Who Are The Creatives Behind Dead To Me Season 3?
Creator Liz Feldman plotted the show while executive producing the series with Will Ferrell, Adam McKay, Jessica Elbaum, Christina Applegate, and Christie Smith.
The show was produced by Joe Hardesty, Linda Cardellini, Peter Chomsky, Buddy Enright, and Denise Pleune with companies Gloria Sanchez Productions, Visualized, Inc., and CBS Television Studios.Danny Moder served as the cinematographer for the first season, with Toby Oliver taking over him in the second season.