Although the anime requires no introduction but still, Demon Slayer, which is a more compact title for 'Kimetsu no Yaiba', has been taking the world by storm ever since its first season. The show, which is a manga, has generated a huge fan base not just in Japan but all across the world. The story revolves around TanjiroKamando, who returned home to a murdered family.
Kamando's whole family had been massacred by a demon. The only person left alive was his sister Nezuko. Although not killed, she is possessed by a demon but is successful enough to keep holding to human emotions, thereby not letting her demon side overpower her.
As Kamando gets appointed as a demon slayer, he also brings along his sister with the hope that he might be able to find a cure for her. Kamando and Nezuko together fights demons in this fantasy action anime which is action-packed, occasionally eerie but eventually a very heartwarming show.
When Is Episode 9 Releasing?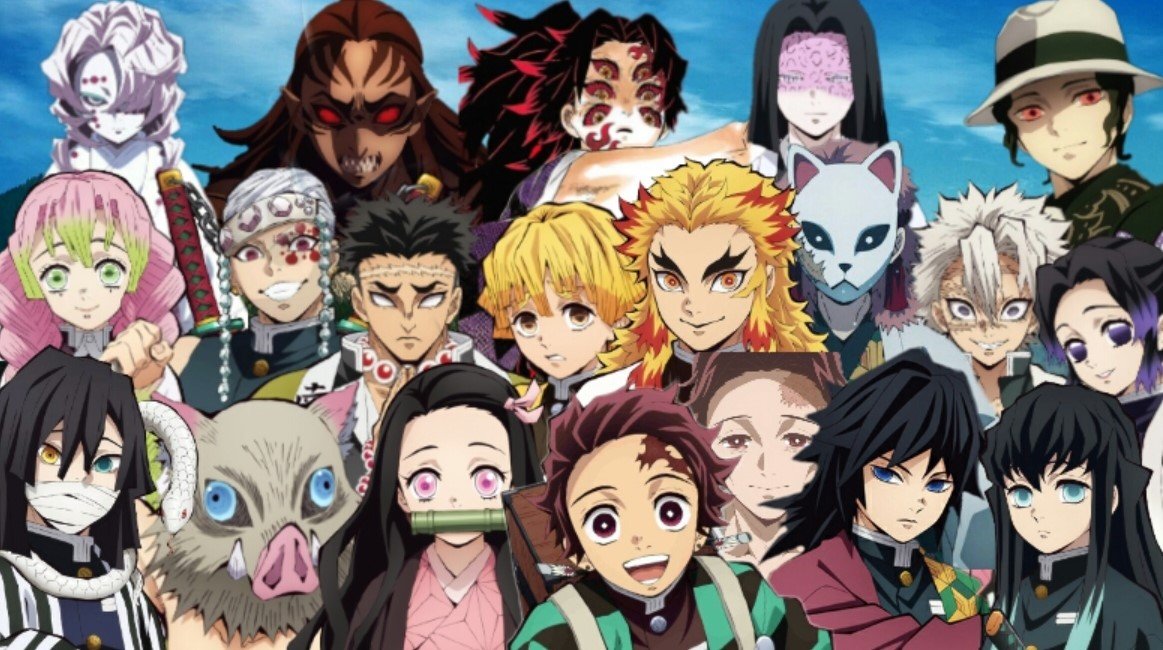 The episodes have been airing from January 30 with the S2's Entertainment arc, with new episodes being aired every week. Each episode is approximately 23 minutes long. Episode 9, titled "Infiltrating the Entertainment District", was released on December 12 and was aired at 11:15 PM(JST), 8:15 PM(IST), 2:45 PM(GMT), 6:45 PM(PST).
New Cast Members 
The makers have announced through their official Twitter handle three new characters to expect from the upcoming episodes. Makio(played by ShizukaIshigami), Suma(played by Nao Toyama) and Hinatsuru(played by AtsumiTanezaki) are the three wives of UzuiTengen and have already made their appearance in the Entertainment District Arc theme.
What To Expect From The 9th Episode?
In the last episode, we saw the death of Reguko deeply affects Tanjiro. He reaches the Reguko household to give the news about their son's demise. As Tanjiro reached the Butterfly Mansion, he heard the screams of Sumi and Aoi, who were being abducted by a sound hashiraTenegenUzui. He needed the two girls to carry out one of his missions. After hearing everything, Tanjiro offered to accompany Uzui along with his friends.
It would be safe to consider the 9th episode to be the first episode kick-starting the Entertainment Disc Arc. The preview doesn't provide much insight about what the next episode would be other than just the title of it.
However, what can be made out of the title and the synopsis, along with the opening theme Zankyou Sanka by Aimeri, is that Tanjiro and Zenitsu will go undercover at a brothel having taken the garb of a geisha. Fans are also expecting to hear and see the ending theme, Asa Ga Kuru by Aimer, at the end of the ninth episode.
A new arc brings with it the promise of a new story; hence it is safe to say that we don't have to see Rengoku die again. Tengen also comes across as a very funny and unconventional character. So the second half is sure to be funny and interesting and a much-awaited relief from the dark and eerie world of the Mugen Train.
Where can we watch it?
Demon Slayer is worldly available on Netflix. One can also watch it on Funimation and Crunchyroll.